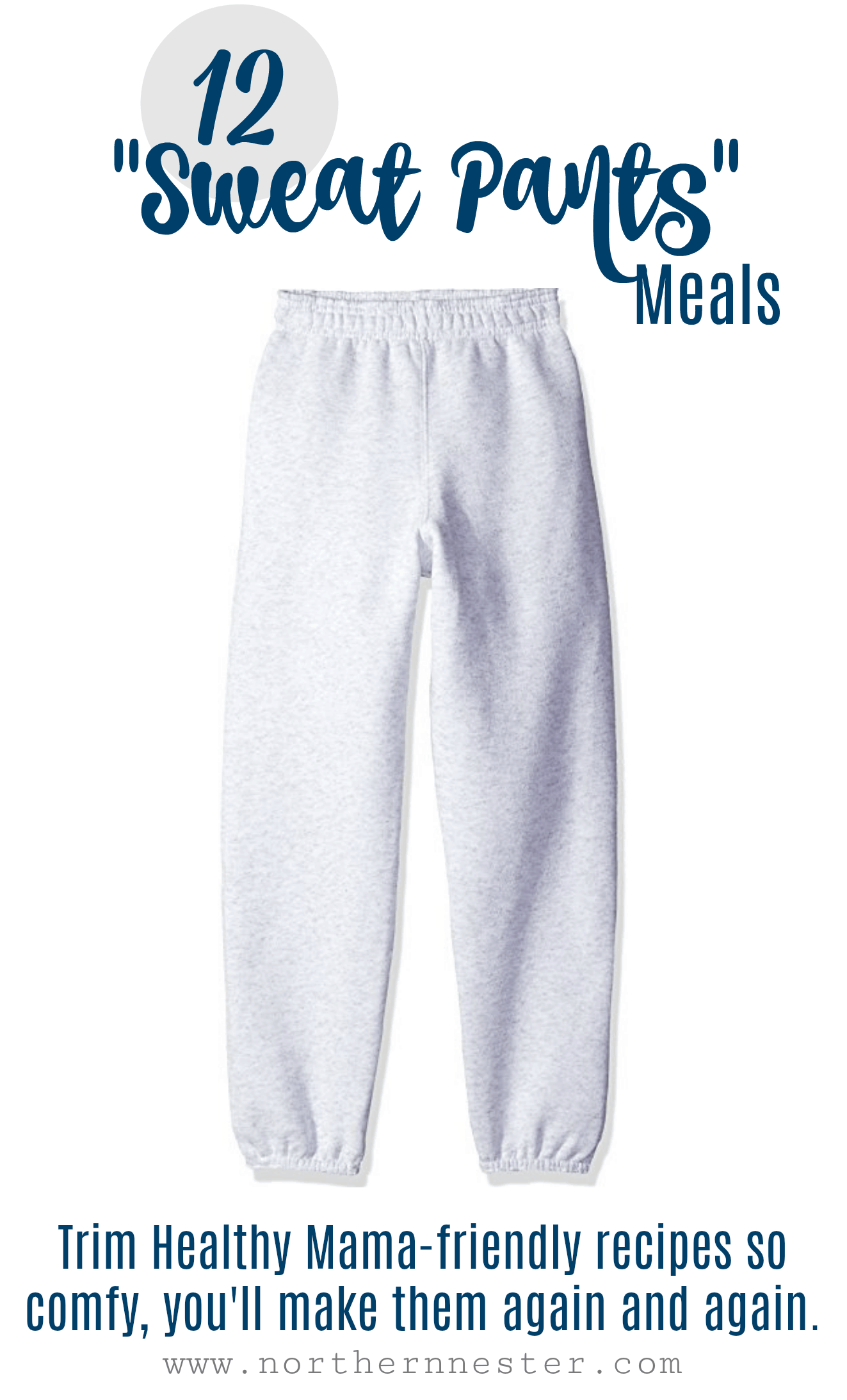 The thing about having a food blog is that I am always experimenting with new recipes, and my family always eats them whether or not they end up being good enough to publish! However, just like Serene and Pearl, I have my Sweat Pants Meals: those recipes I know like the back of my hand and are so "comfy," I make them again and again. (You can listen to the Trim Healthy Mama Podcast on Sweat Pants Meals here.)
However, unlike sweats, these recipes are also fancy enough to serve to guests because they're tried and true!
Here are 12 of my Sweat Pants Meals: the recipes I make over and over. I've listed my 2 favorites for each of the following categories:
Breakfast
Lunch
Dinner
Snacks
Desserts
Drinks
You don't need any special ingredients for any of them. They're all fast, easy, and guaranteed no-fails. I hope you enjoy them as much as our family does!
Breakfasts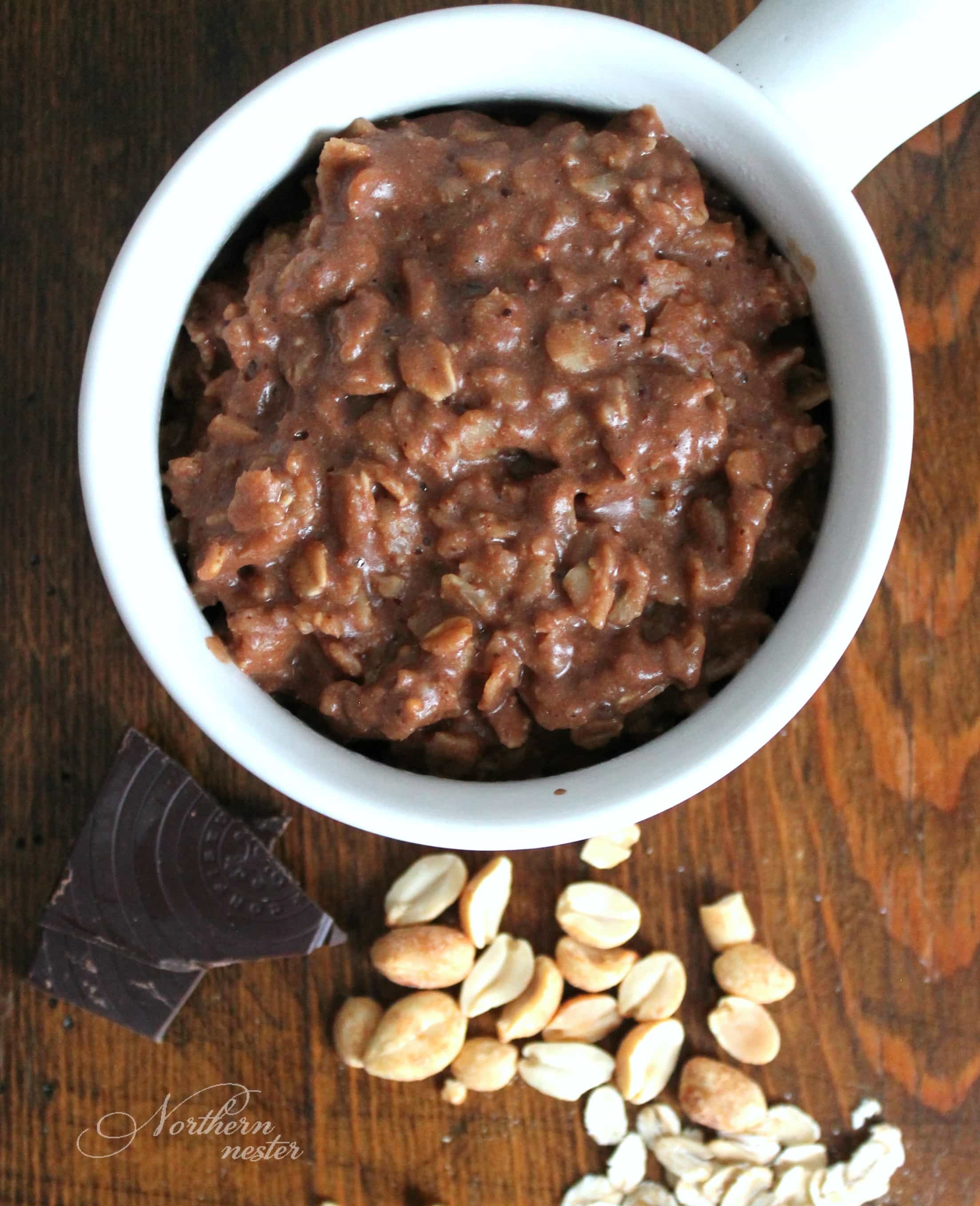 Chocolate Peanut Butter Cookie Oatmeal | THM: E
I could literally eat this for breakfast every single day and never tire of it. This dairy-free, Energizing Chocolate Peanut Butter Cookie Oatmeal taste like a warm cookie straight out of the oven! No special ingredients. A THM E.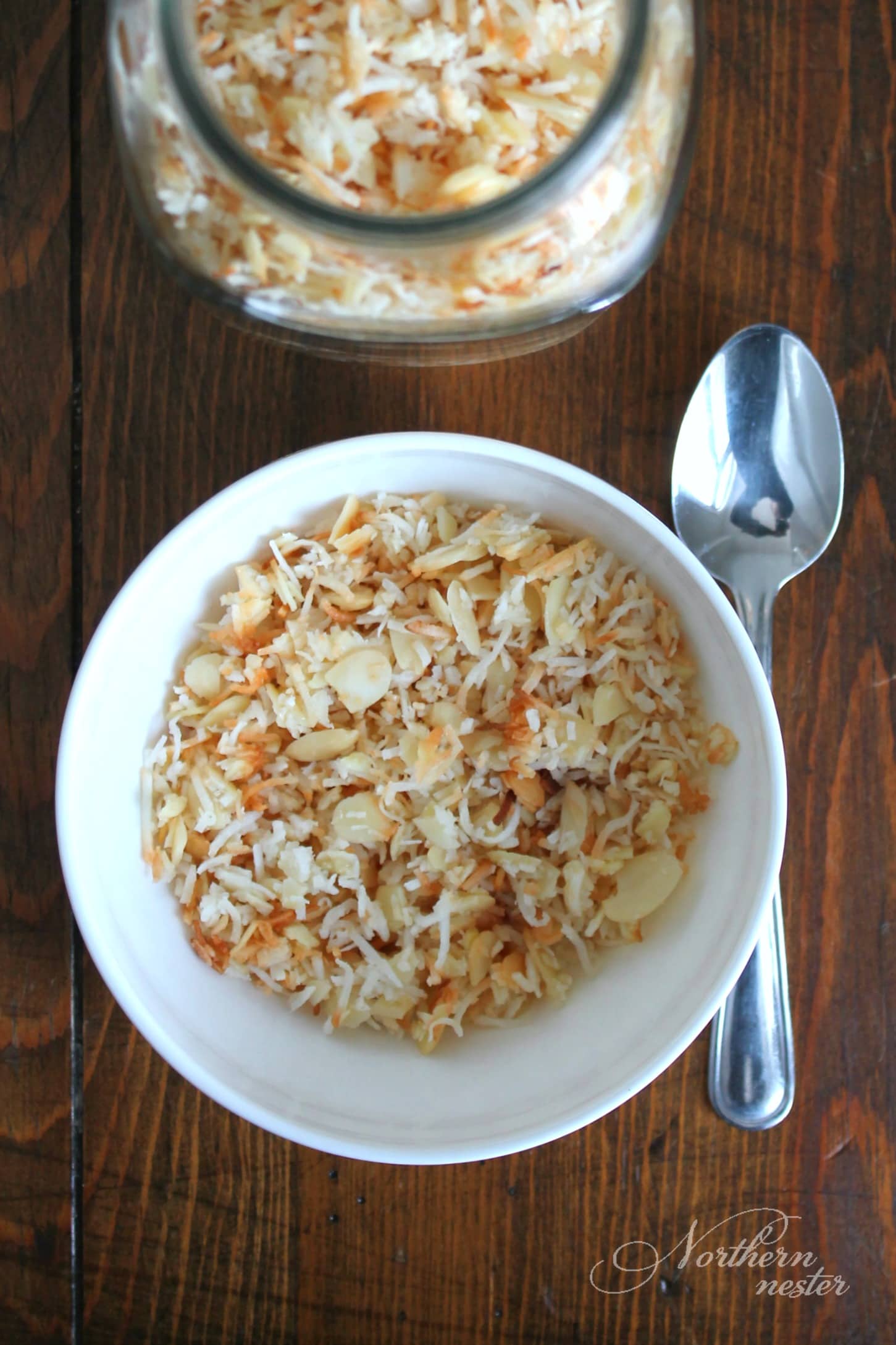 Coconut Macaroon Cereal | THM: S
I love a handful of this cereal over 0% fat Greek yogurt and fresh strawberries. It's sweet and satisfying, and if you keep a jar on hand in the fridge, breakfast comes together in less than a minute!
Lunches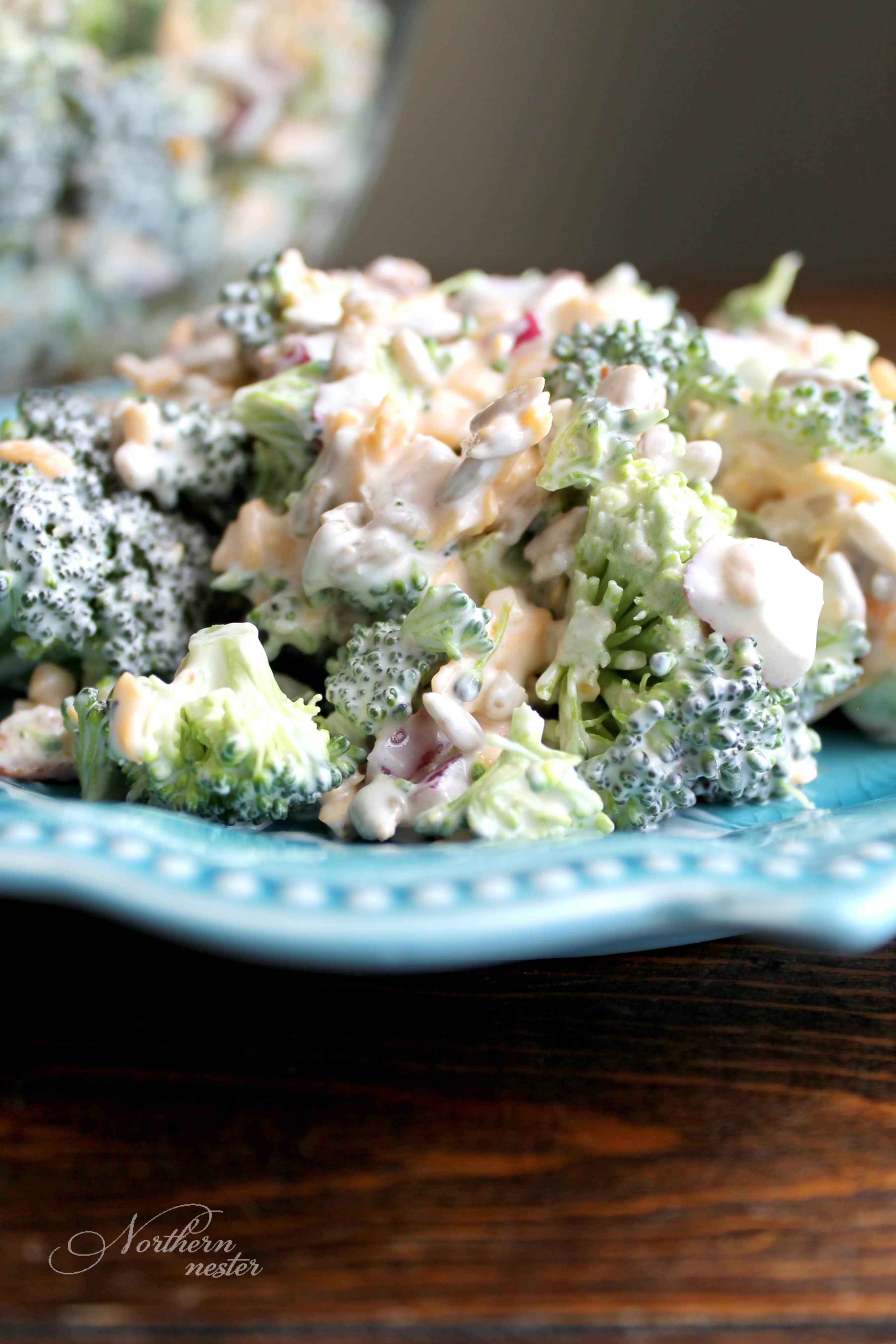 Creamy & Crunchy Broccoli Salad | THM: S
I make this salad several times a month. Not only is it incredibly delicious, but it keeps well for several days in the fridge so lunches are a breeze! Broccoli is a great source of lean protein so I don't even have to add anything to this meal (except a Sipper) to make it complete.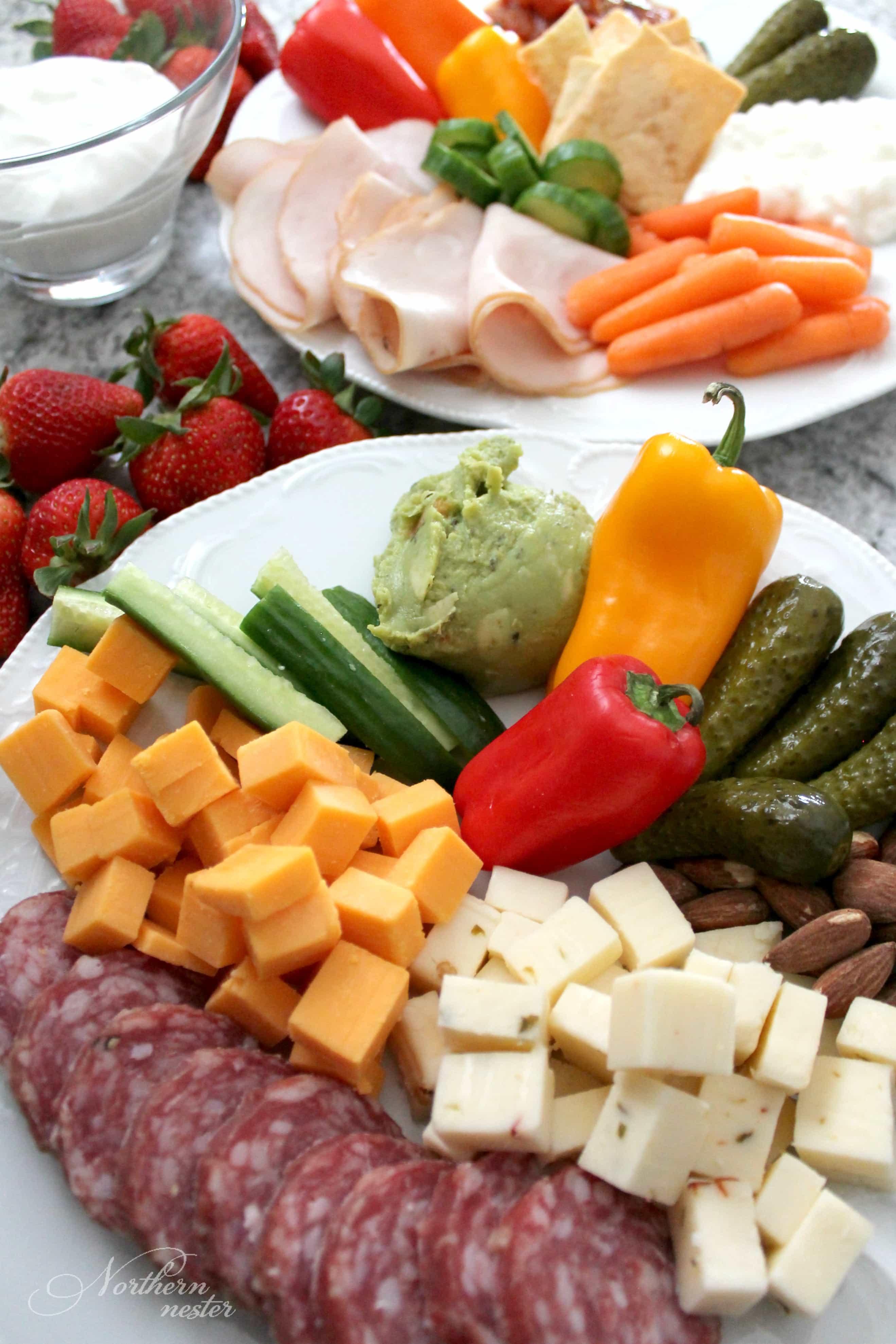 Trim Healthy Mama-friendly Lunch Platters | THM: S, E, and FP
These Smorgasbord lunch platters make up my lunch most days. They're so easy to adjust to the fuel I need at the moment.
Dinners
BBQ Chicken | THM: S or FP
BBQ Chicken is one of our go-t0 suppers because the whole family adores it. The recipe is so versatile and can be used to make an S, E, FP, or XO meal (great for the kids!). If I want an S, I enjoy the chicken in a Romaine lettuce boat topped with sour cream, mustard, and cheese. If I want an E, I use chicken breasts instead of thighs and serve it over rice with green beans on the side. If I want an FP, I use chicken breast and eat it with a side of steamed broccoli. If I want a Crossover, I enjoy the chicken in a sandwich with sprouted bread and cheese.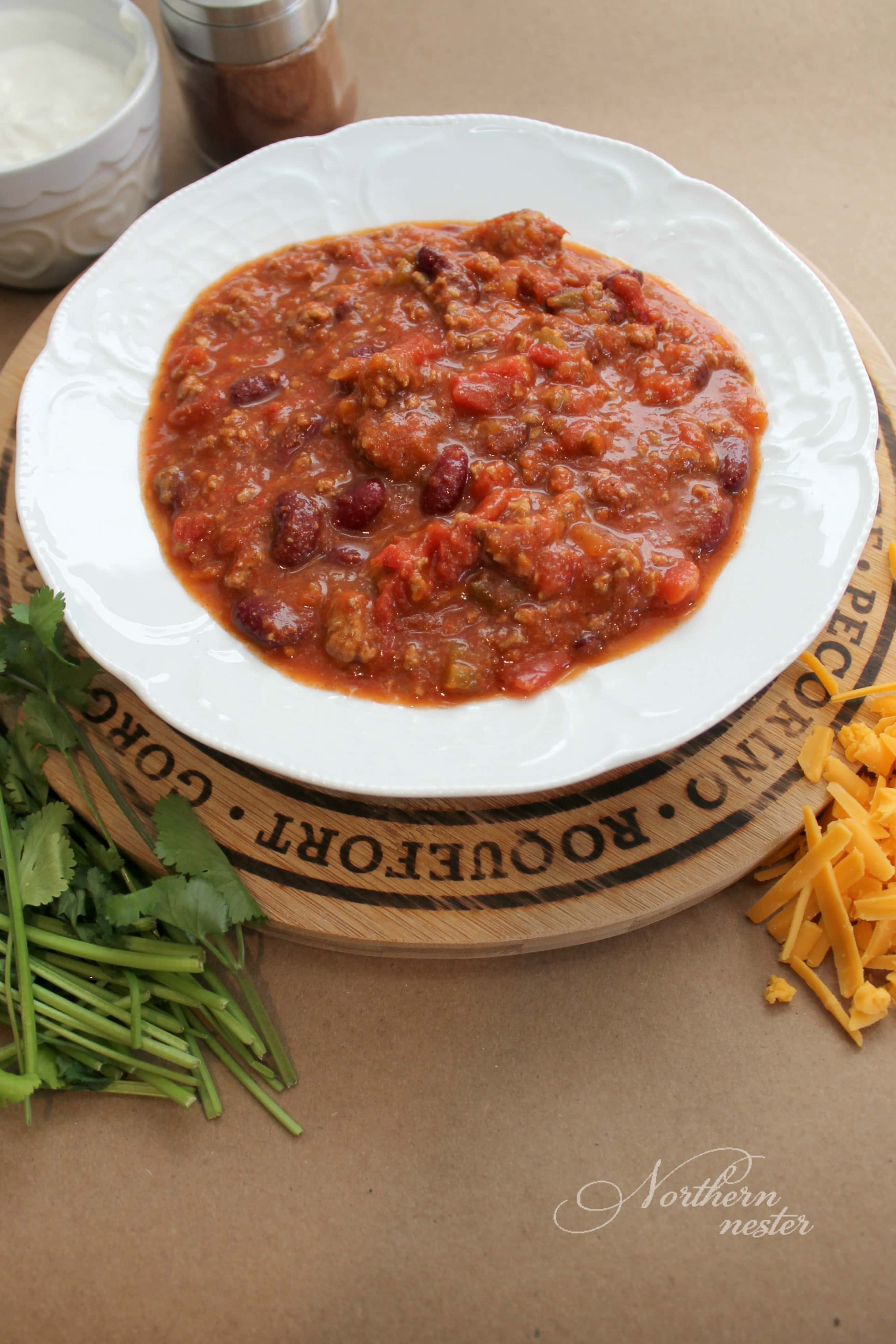 Brad's Favorite Chili | THM: S
I can't even begin to count how many times I've made my husband's favorite chili. The recipe makes a huge batch that I either store in the freezer, serve to company, or gift to someone as a meal. Everyone asks for the recipe, and I'm always a bit sheepish when I give it out because it's SO convenient and easy to make! We love it topped with sour cream and grated cheddar. My husband usually crushes baked corn chips on his serving to make a Crossover.
Snacks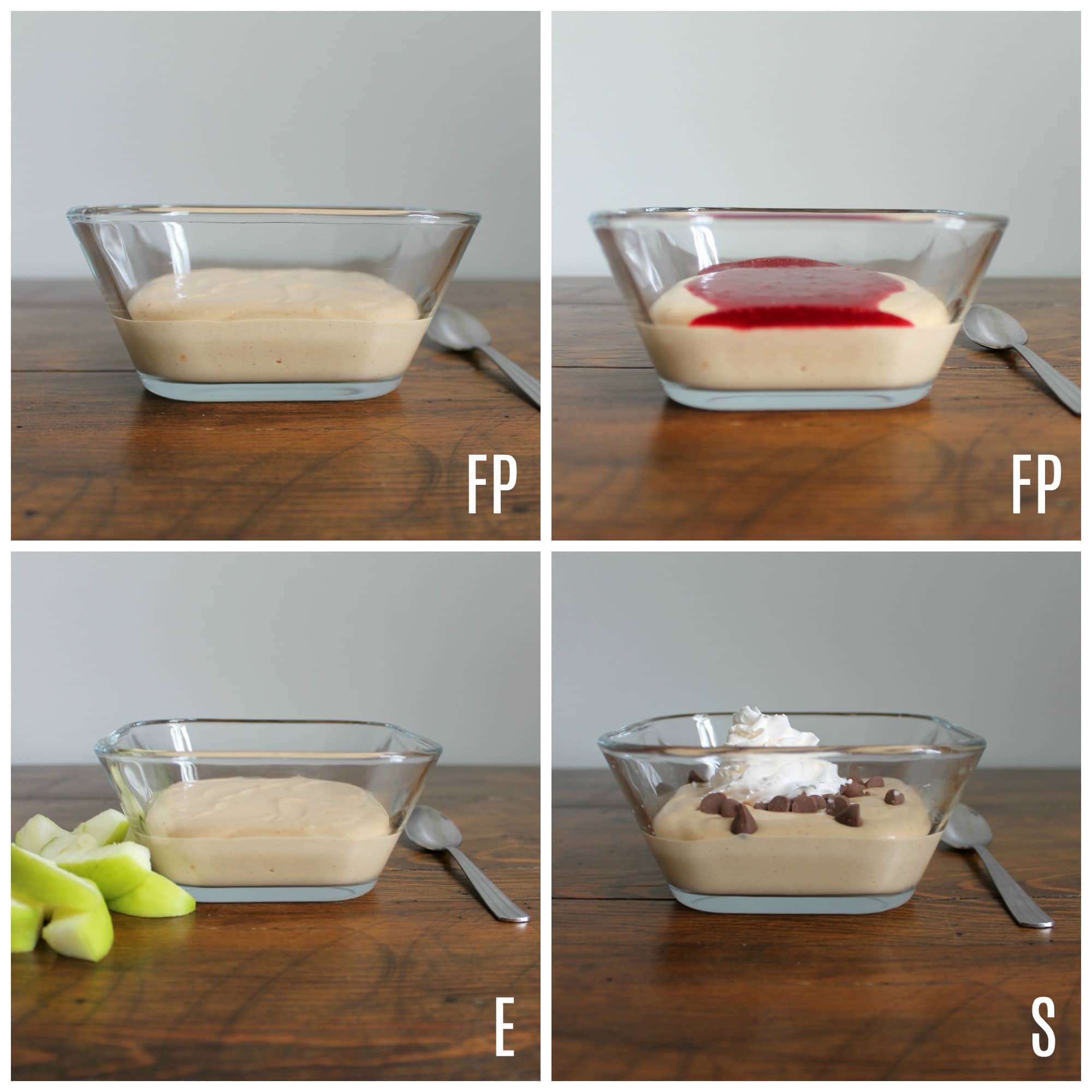 3-Ingredient Peanut Butter Cheesecake In A Bowl | THM: FP
This is the snack I make most often! Not only is it a super filling Fuel Pull that actually tastes like peanut butter cheesecake, but it literally takes less than a minute and just 3 ingredients to make! If I have fresh berries in the house, I throw on a handful for some fiber and a wonderful PB&J flavor.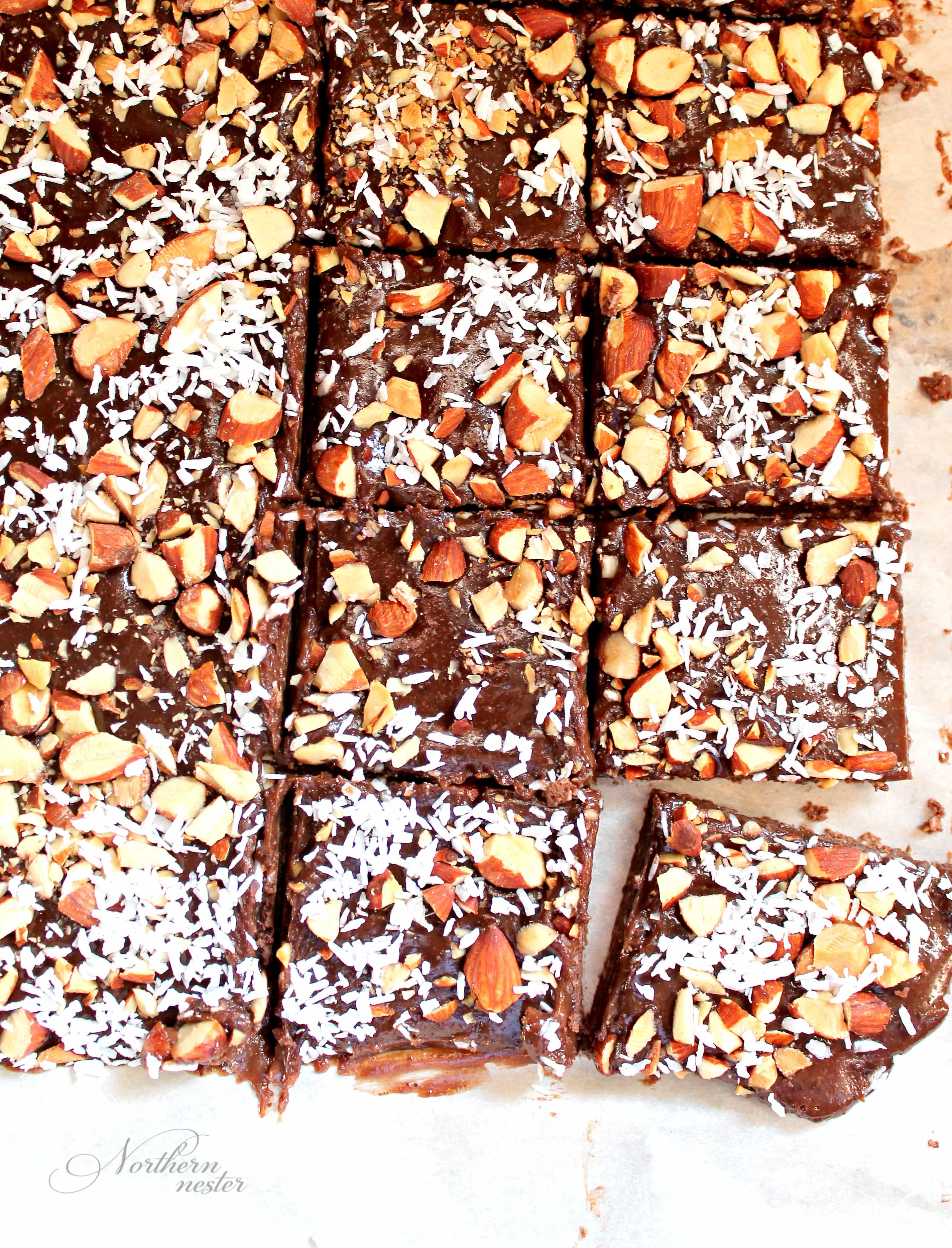 Salted Almond Chocolate Coconut Squares | THM: S
This recipe makes a huge batch of incredible delicious squares and totally takes away any desire to eat an off-plan chocolate bar! They are sweet, salty, creamy, crunchy, and never was there a more pleasurable way to get your coconut oil in! Our whole family loves these squares and even though they keep for weeks in the fridge, they never last that long over here!
Desserts
Lemon Yogurt Cake | THM: S
Lemon Yogurt Cake is a no-fail, pleases everybody, 10 minute prep cake that is a cinch to make. It keeps well in the fridge and can be frozen, too. Our whole family loves it. It's great as a snack with a cup of coffee, and can even be dressed up with whipped cream and berries for a fancy dessert.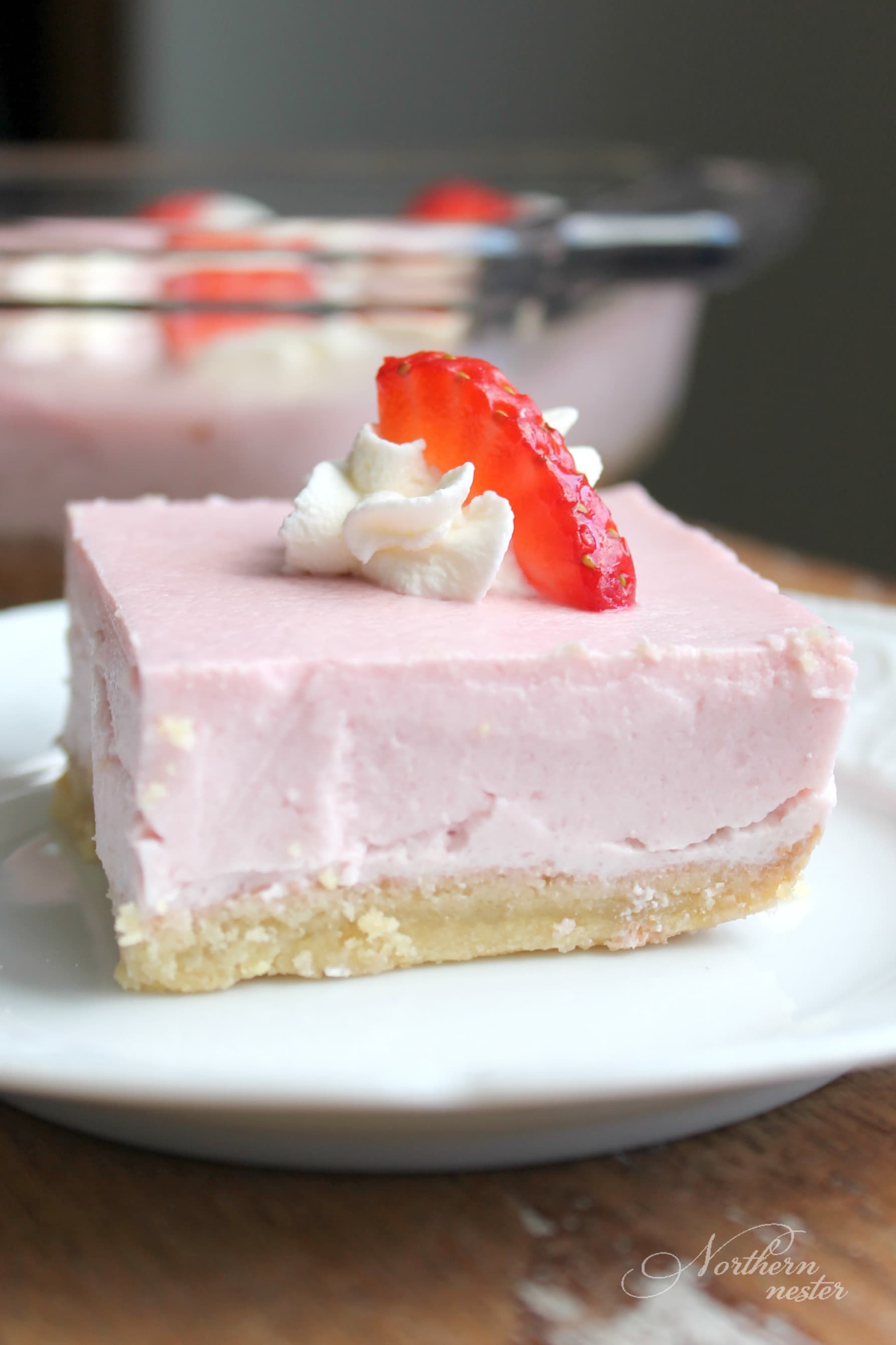 Pink Strawberry Delight | THM: S
If someone asks me to bring a gluten-free or diabetic friendly dessert to a special occasion, this cake is always my first choice! It's so easy to make (I actually prefer using raspberries instead of strawberries) and I am always asked for the recipe! It's very easy to pretty up with additional berries, whipped cream, and kiwi (here's another version from my Facebook Page that I did for my sister's engagement party).
Drinks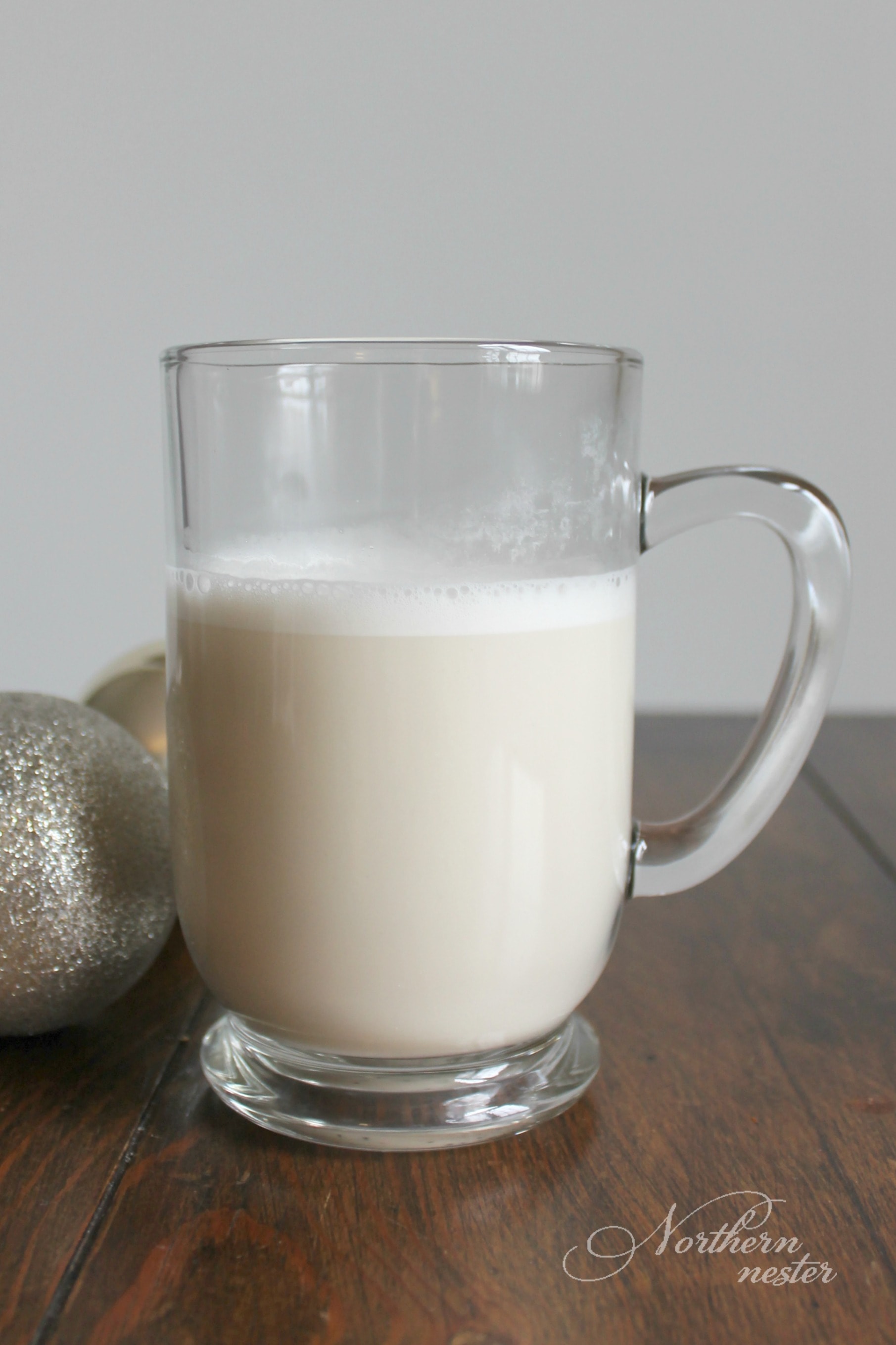 Butter Caramel Hot Sip | THM: S
Hand down, this is my favorite cold weather drink. It tastes just like Tim Hortons' Butter Caramel Hot Smoothie from years ago. It's a great way to enjoy the benefits of bulletproof coffee without any caffeine. It's a regular drink/snack for me in the Winter.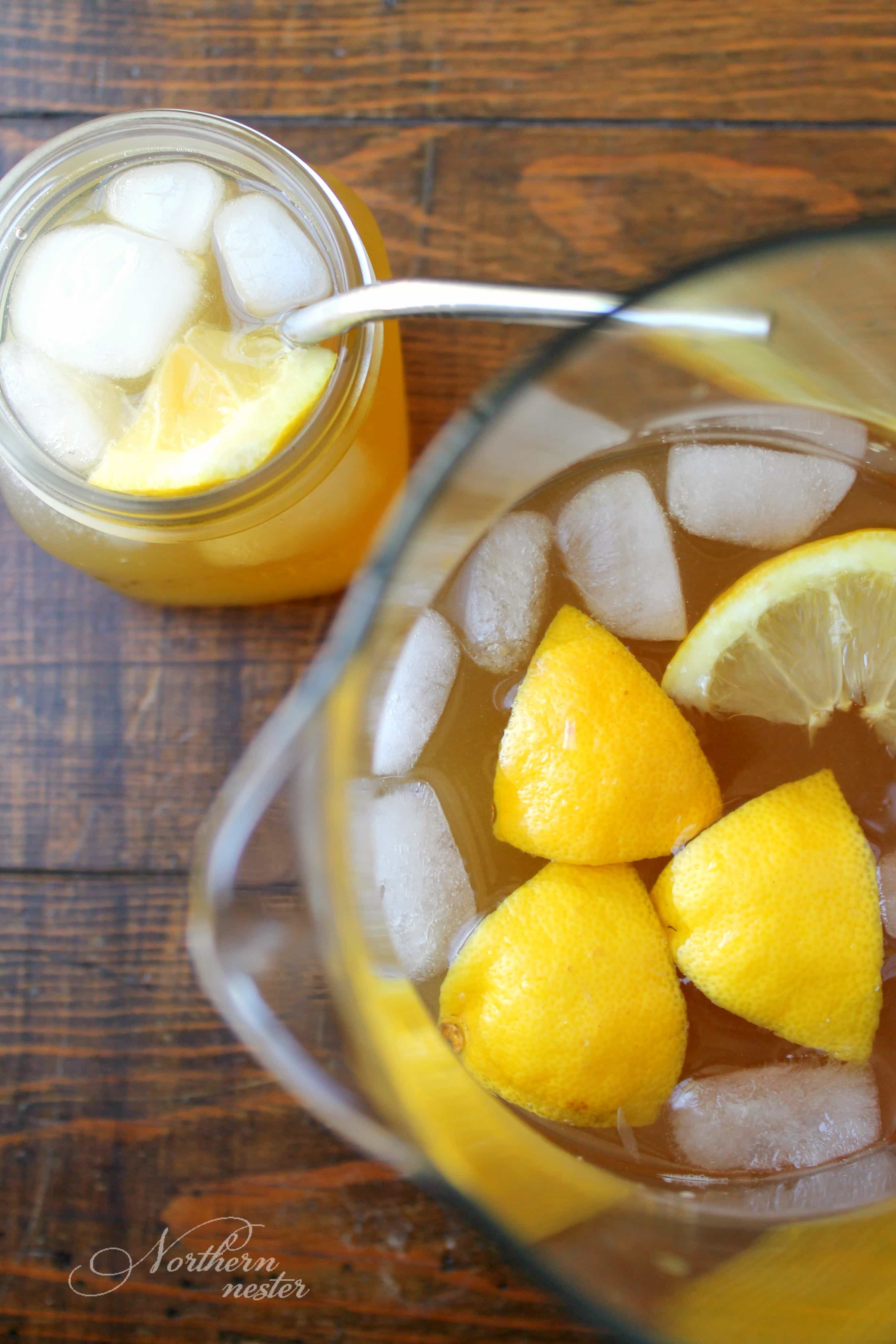 Southern Shrinking Sweet Tea 'Shine | THM: Sipper
My husband and I down a pitcher of this Sipper between us almost every day. It tastes just like a Brisk Iced Tea (or Arnold Palmer)! It's so refreshing and I love that it combines both the shrinking powers of oolong tea and the metabolism boosting, digestion enhancing wonders of apple cider vinegar!
Do you have any favorite "Sweat Pants" meals? I'd love to hear what recipes you are most comfortable with and enjoy most often!