Along with Chicago style popcorn, apple turnovers, and my Grandma's cookies, my other great weakness is Costco's Lemon yogurt cake.
Silly, but true!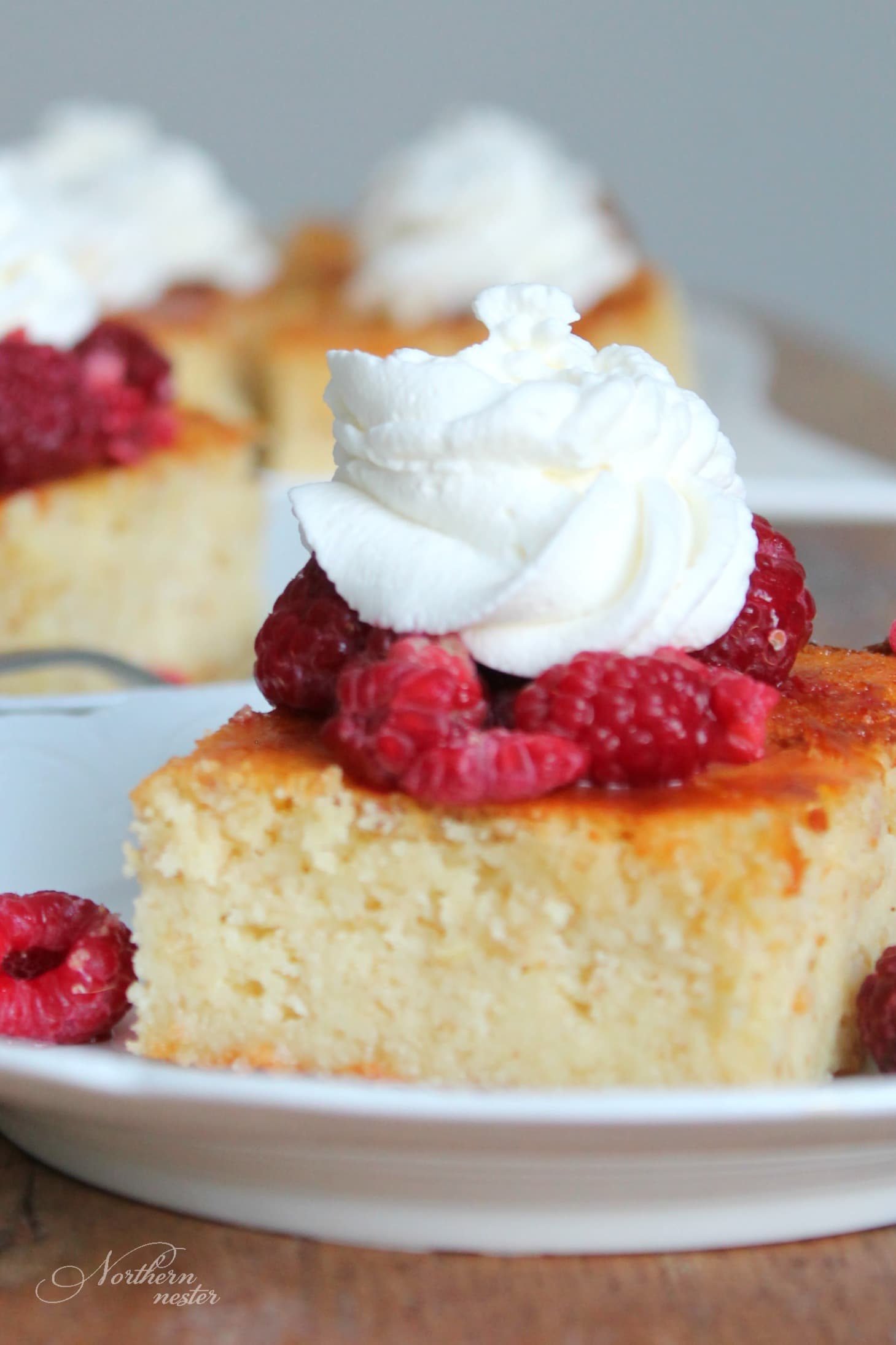 If it's in the house, I cannot resist it, and once I start going, I can't stop. Unfortunately, it's terribly unhealthy, but that fact was the catalyst for creating a Trim Healthy Mama-friendly Lemon Yogurt Cake that I can enjoy without expansion. 😀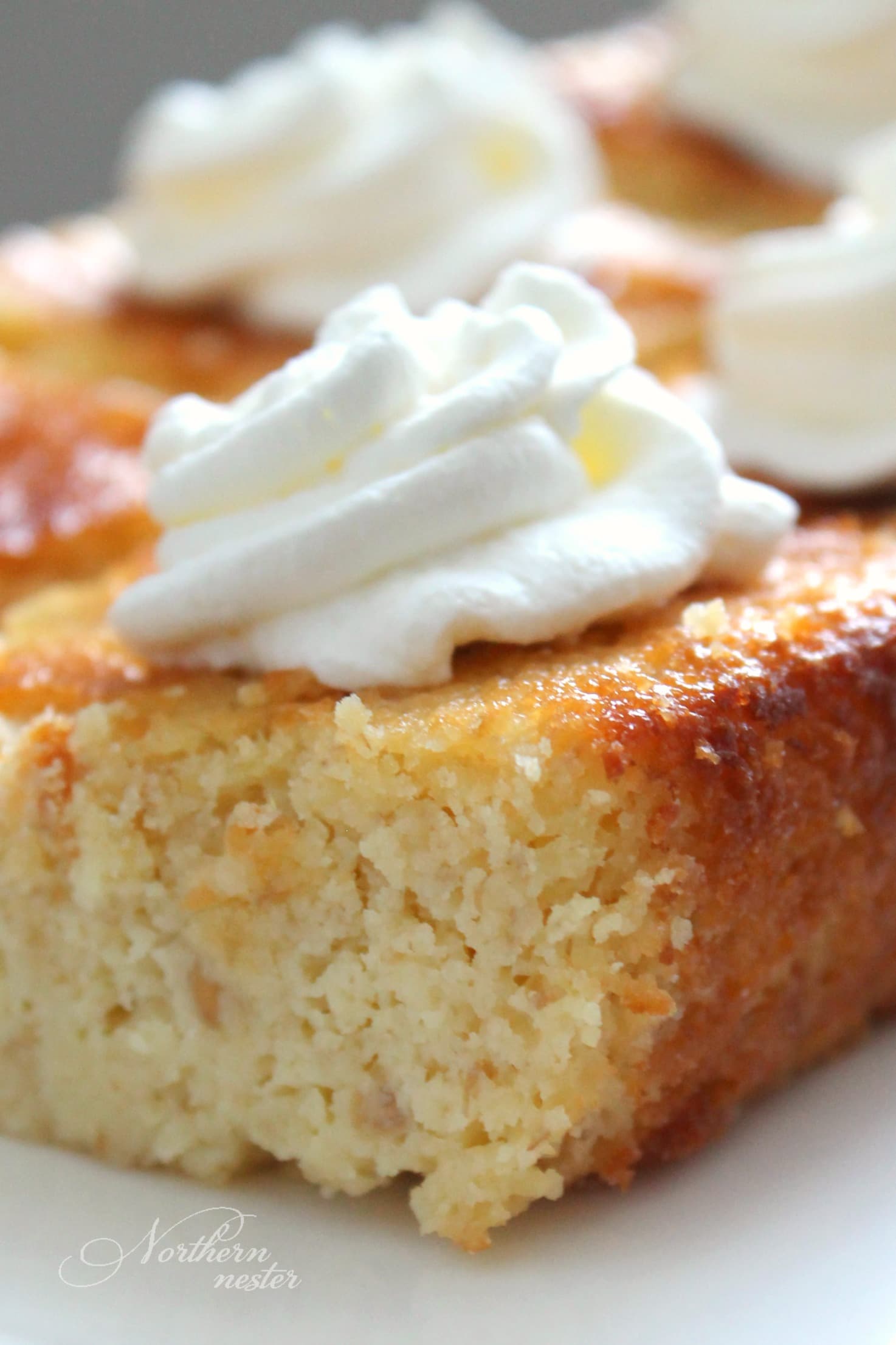 This recipe for Lemon Yogurt Cake is equally moist and lemon-y, but it's low in carbs, gluten-free, sugar-free, and high in protein. To keep it from being too calorie-dense, I used a combination of almond flour, coconut flour, and golden flaxseed meal instead of almond flour alone. Alternatively, you could use 1 cup of Trim Healthy Mama Baking Blend instead of the no-special-ingredient mix.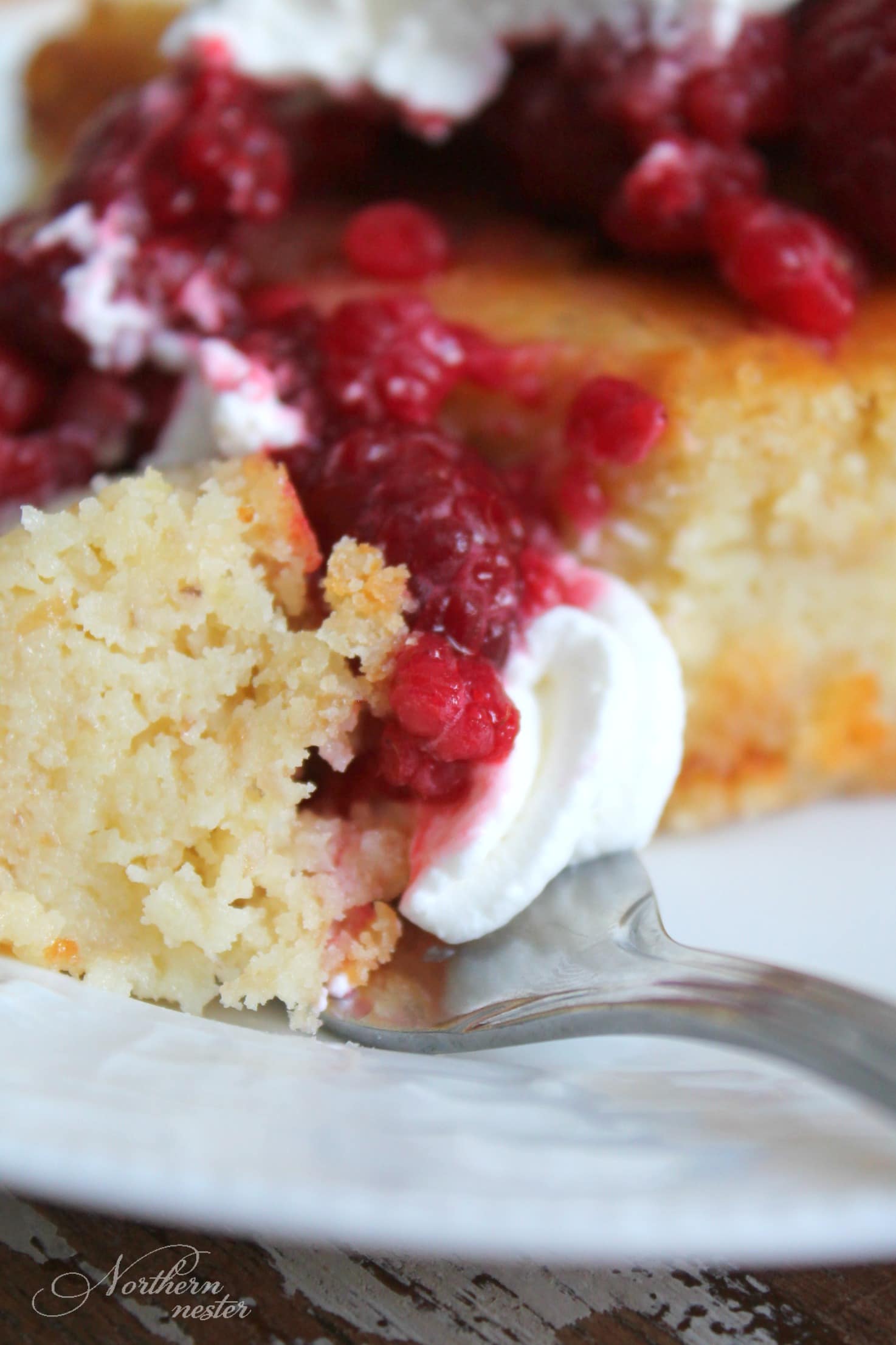 My kids call this Lemon Yogurt Cake "Costco Cake," because it really does taste like our bulk store favorite! It's pound cake-like in texture, but unlike traditional pound cake, it's harder to over-do it because this version is so high in protein that you'll feel plenty satisfied after one piece!
This Lemon Yogurt Cake is delicious on its own , but I like it even better with whipped cream and berries for a pretty, easy dessert.
Lemon Yogurt Cake is a Trim Healthy Mama S dessert because it's a great source of protein, high in healthy fats, and low in carbs.
Yield: 9-12 servings
Lemon Yogurt Cake | THM: S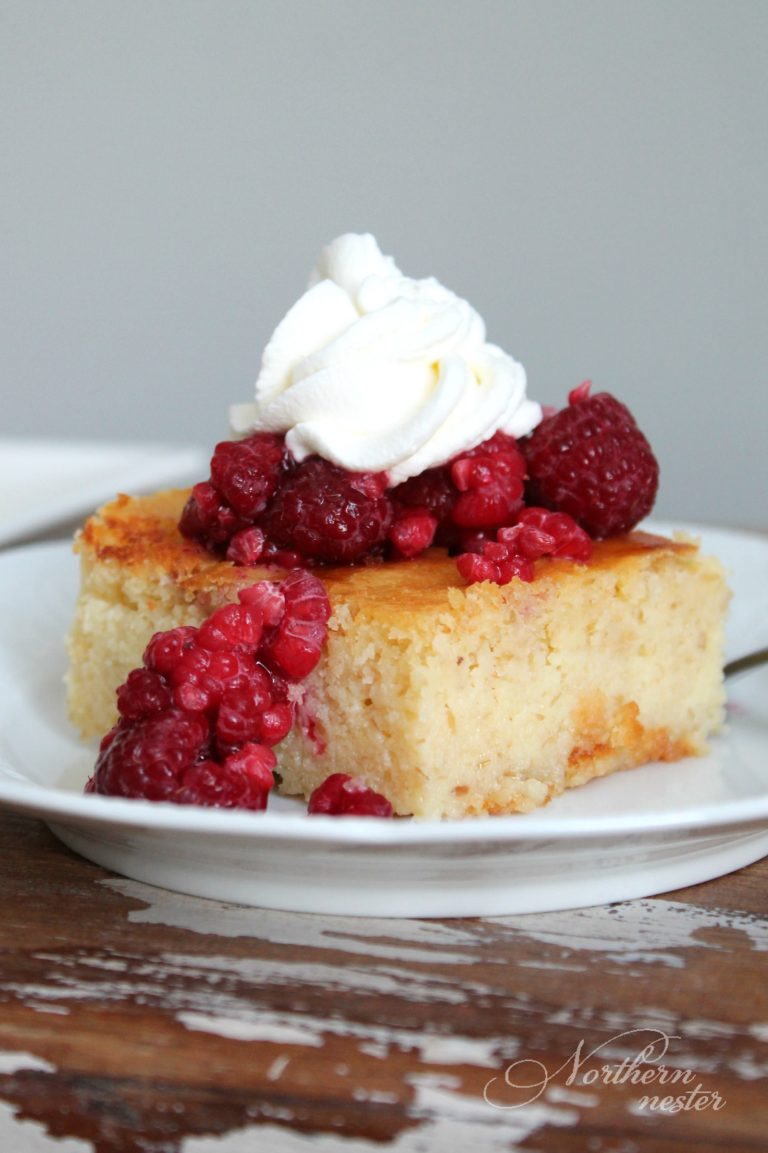 This delicious Lemon Yogurt Cake is a Trim Healthy Mama-friendly S dessert or snack that pairs perfectly with whipped cream and berries!

Prep Time 15 minutes

Cook Time 45 minutes

Total Time 1 hour
Ingredients
3/4 cup xylitol
3/4 cup Greek yogurt (any fat)
3 eggs
1/2 cup melted butter
1 tsp lemon extract
1/3 cup almond flour
1/3 cup coconut flour
1/3 cup golden flaxseed meal
2 tsp baking powder
1/2 tsp mineral salt
Optional: zest of one lemon
Instructions
Preheat oven to 350 F. Grease an 8x8" baking pan.
In a large bowl or stand mixer, beat xylitol, yogurt, eggs, melted butter, lemon extract, and optional lemon zest together for 2-3 minutes or until light and smooth.
In a separate bowl, stir almond flour, coconut flour, golden flaxseed meal, baking powder, and salt together. Add to wet ingredients and stir until well-combined. Pour into prepared pan. Bake in preheated oven for 45 minutes, or until a toothpick comes out clean. Cool completely before serving.