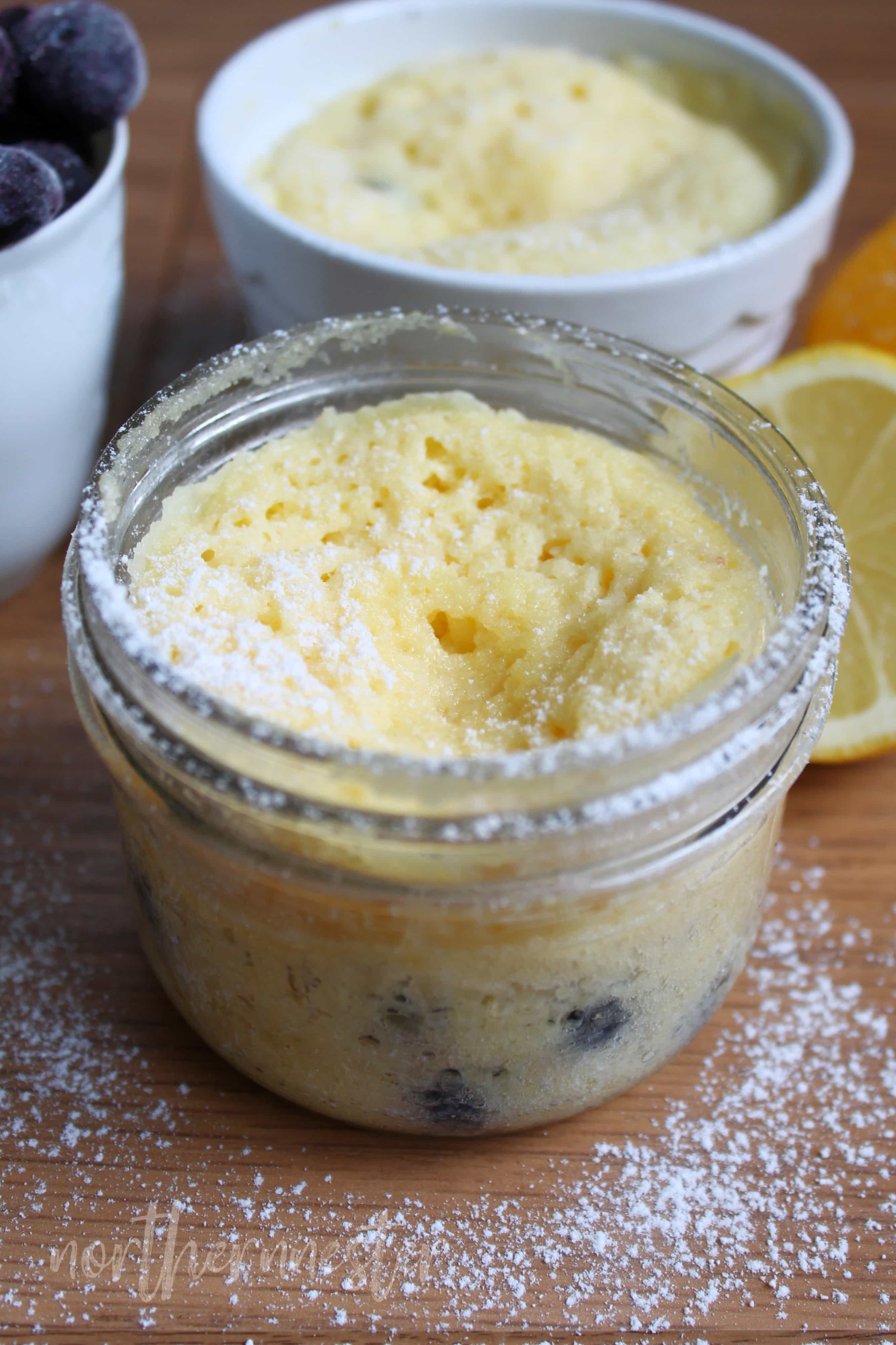 This Lemon Blueberry Mug Cake is the perfect way to welcome Spring! It's light and fluffy, and exploding with flavor. Warm blueberries encased in a lemony sponge burst with sweetness in each bite!
Garnished with whipped cream or a dusting of Swerve Confectioner's sugar, this Lemon Blueberry Mug Cake is even fancy enough to serve to company. It's a treat that works well for special diets, too, as it's a THM S that's gluten-free, keto, and can easily be made dairy free by replacing the teaspoon of butter with coconut oil.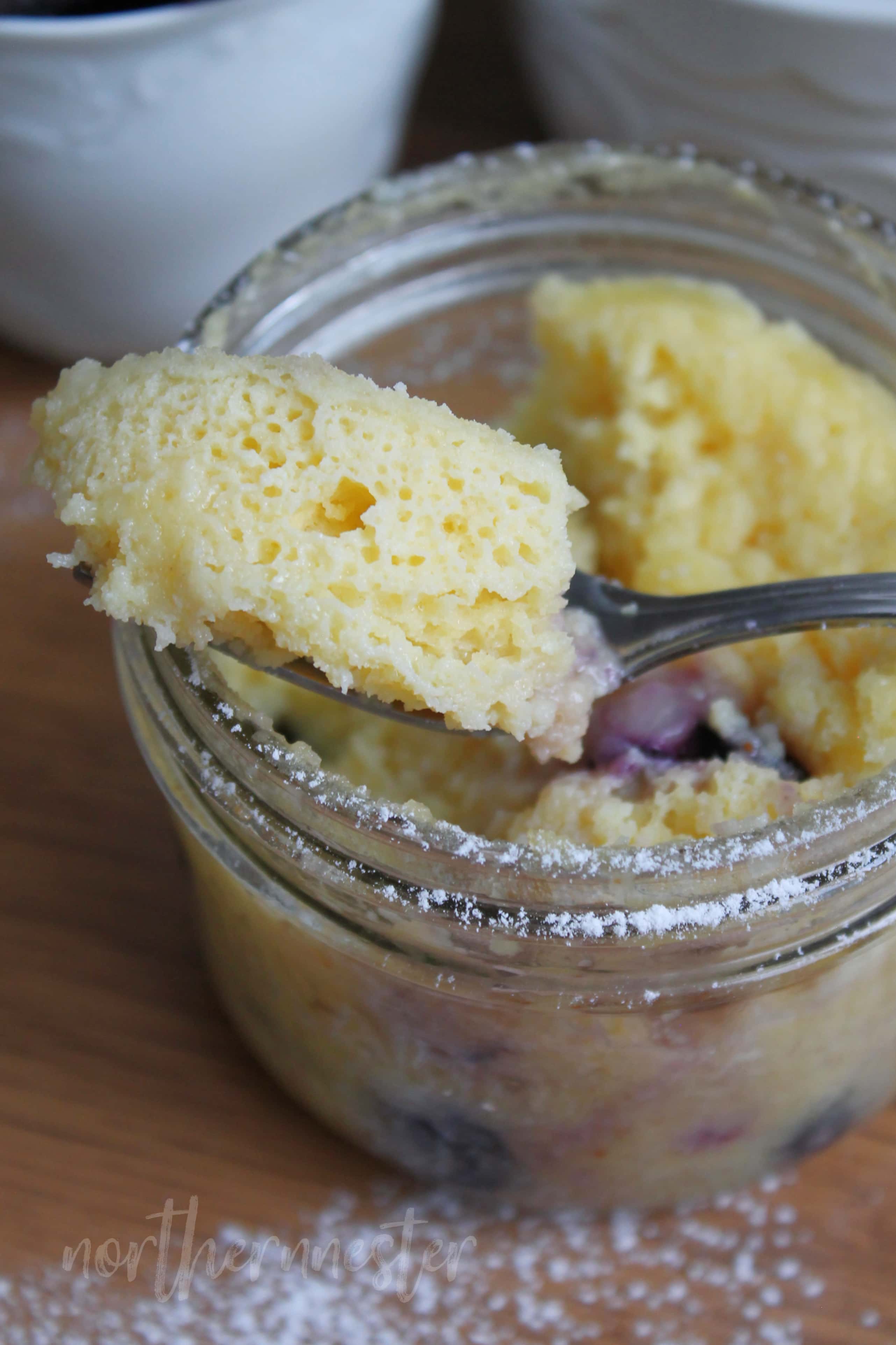 Initially, I tried making this Lemon Blueberry Mug Cake with a greater amount of coconut flour to cut down on the caloric density of the almond flour, but the texture felt gritty in the mouth. I reworked the ratio of wet to dry ingredients, and was able to use just two tablespoons of almond flour and half a tablespoon of coconut flour for a fluffy cake texture that doesn't feel heavy or greasy.
If you're an even crazier lemon fanatic than I am, you can add lemon zest to this recipe, and even a quarter teaspoon of Baobab powder to enhance the citrus-y taste (and Vitamin C!).
I used frozen blueberries in this recipe, but fresh work too. Use raspberries, black raspberries, cranberries, chopped up strawberries, or a combination of them for different twist!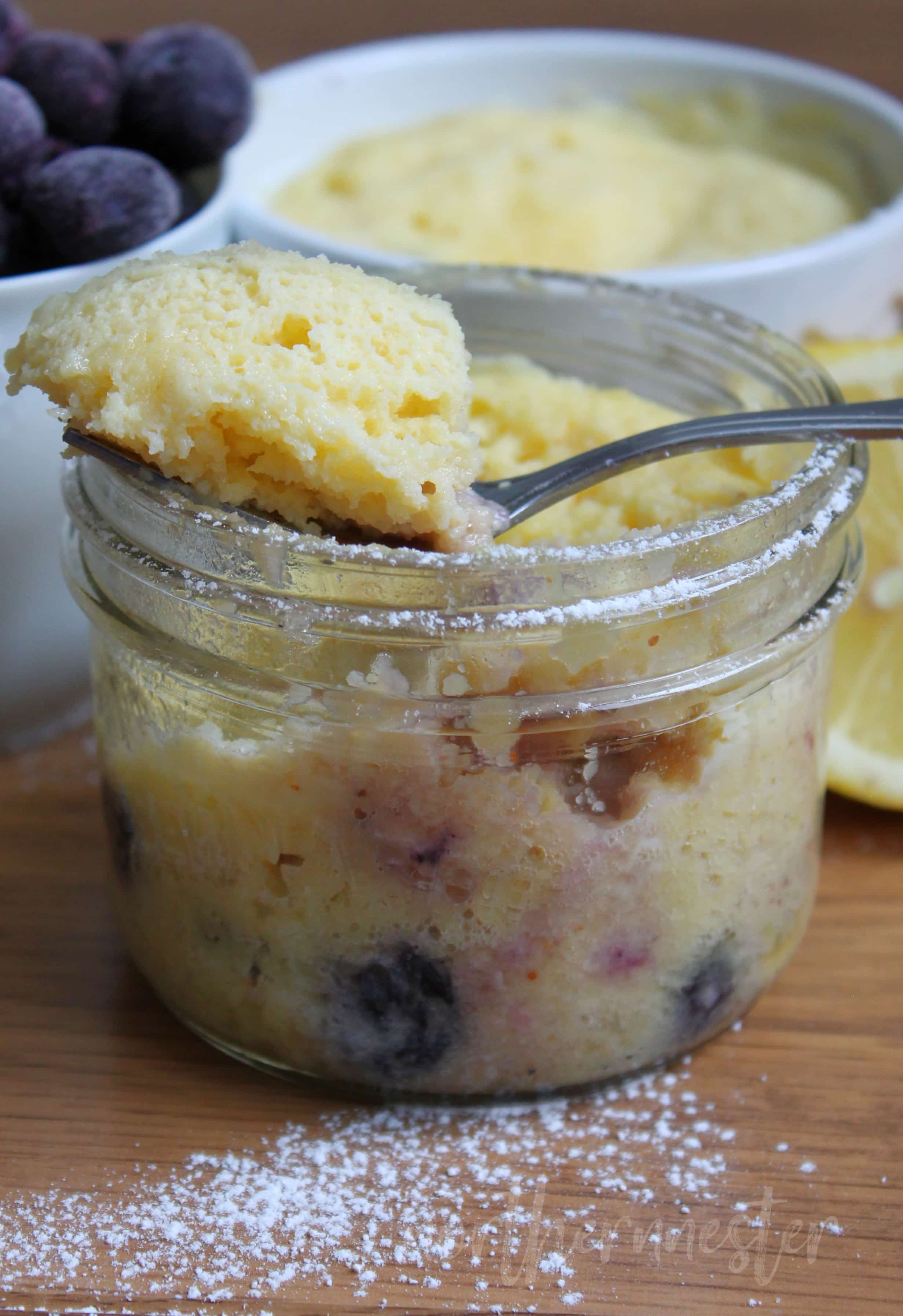 Since healthy fats are the star of this Lemon Blueberry Mug Cake, you can garnish it with a squirt of whipped cream and not worry about crossing fuels.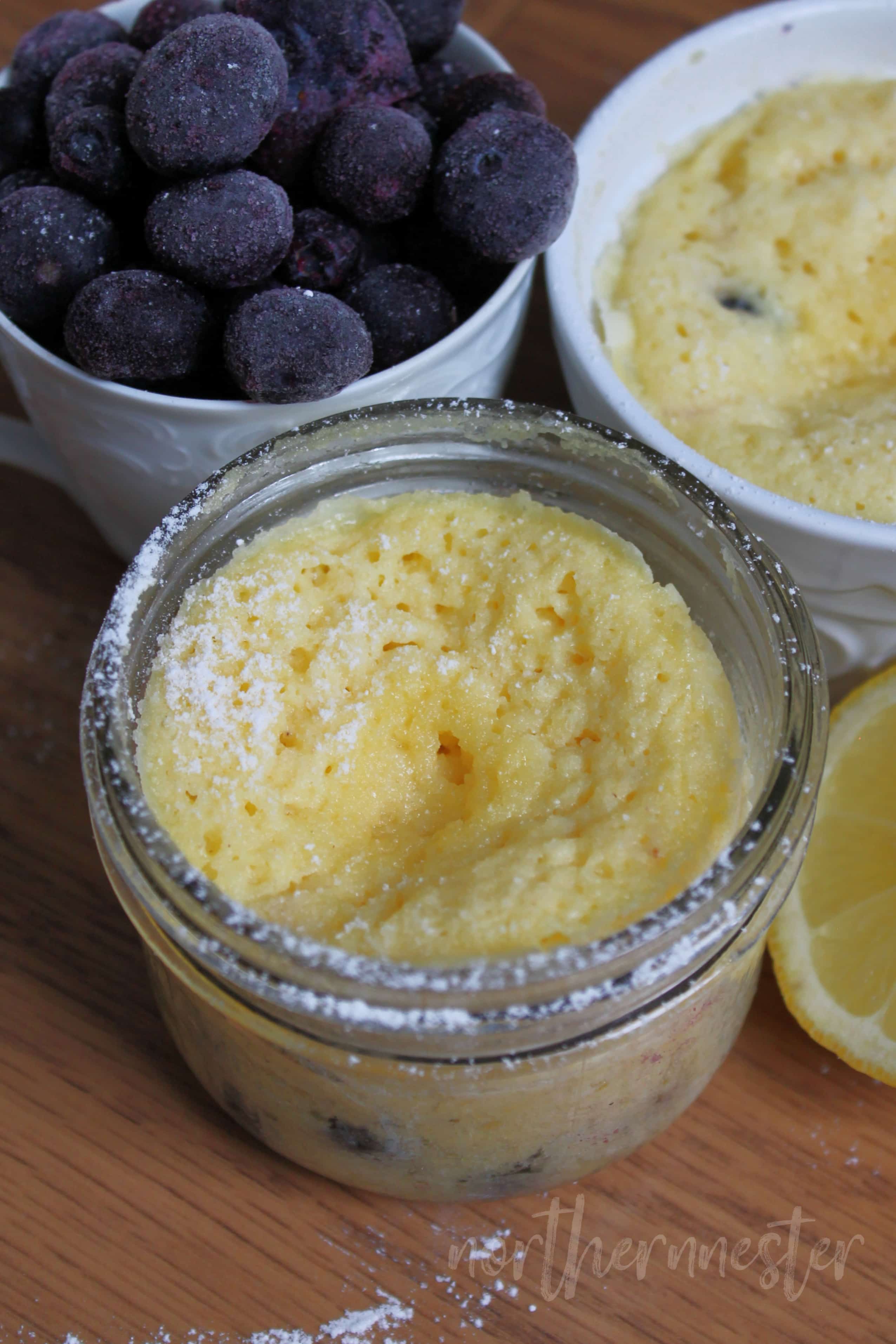 Yield: 1 serving
Lemon Blueberry Mug Cake | THM: S, Keto, GF
This Lemon Blueberry Mug Cake is a refreshingly fruity change from chocolate mug cakes! It's light and fluffy, and exploding with flavor. 3 minutes to make. No special ingredients in this gluten-free, Keto, Trim Healthy Mama S dessert.

Prep Time 1 minute

Cook Time 2 minutes

Total Time 3 minutes
Ingredients
1 tsp butter (coconut oil, if dairy-free)
1 egg
1 tbsp xylitol (OR 1/2 tbsp Gentle Sweet)
1 tbsp lemon juice
1/2 tbsp coconut flour
2 tbsp almond flour
1/4 tsp baking powder
1/4 tsp lemon extract
pinch of mineral salt
12-15 blueberries
Instructions
Whisk butter, egg, sweetener, and lemon juice together in a mug. Stir in coconut flour, almond flour, n baking powder, lemon extract, and mineral salt until smooth. Stir in blueberries. Microwave for 1 - 1 1/2 minutes, or until cooked through.
Optional: garnish with Swerve Confectioner's sugar, or whipped cream.
Notes
You can use fresh or frozen blueberries (or any berry) in this Lemon Cake.

Gentle Sweet can be substituted for xylitol in half the amount, or Super Sweet in a quarter of the amount.
Want to make a bigger Lemon Cake?
Try this favorite on for size!