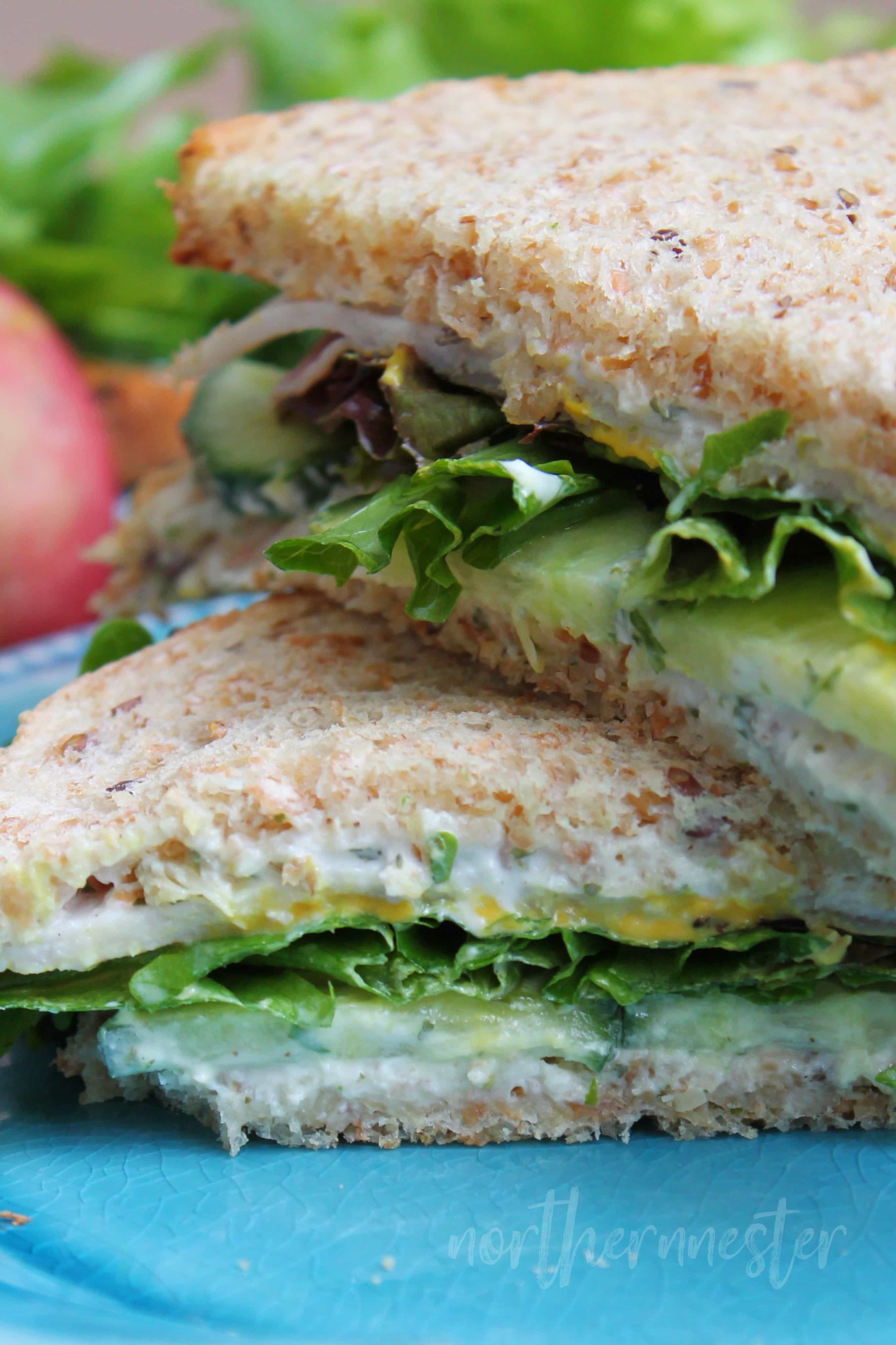 We've been enjoying this Chicken Ranch Sandwich for lunch so much lately, I thought it deserved it's own blog post!
You do not have to suffer through a boring, dry sandwich to stay in E mode! This Chicken Ranch Sandwich is so flavorful and moist, you won't even miss the butter, cheese, and mayo.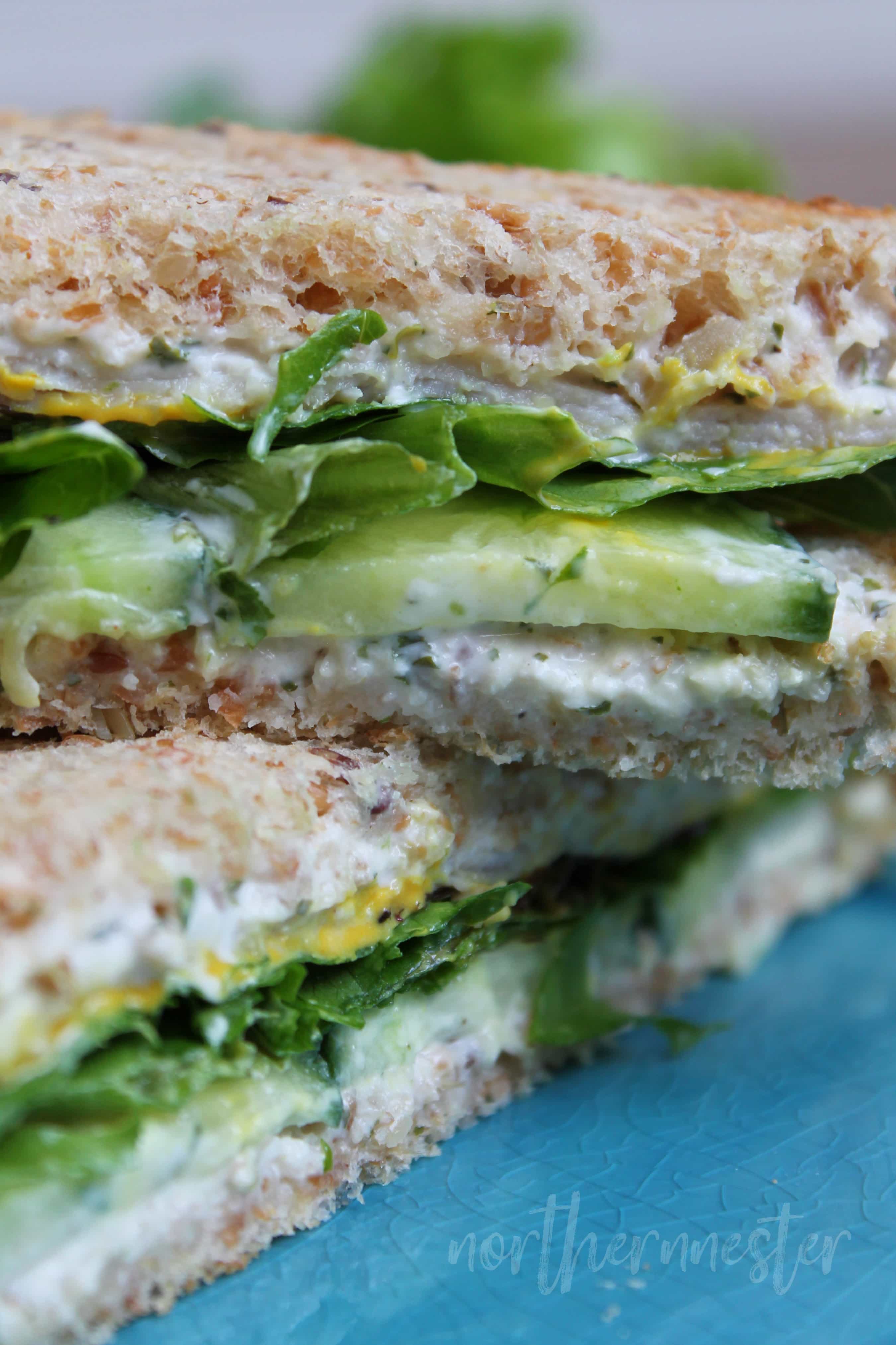 Sometimes I add healthy fats to my hubby's sandwich when he's feeling a Crossover, but he usually prefers this Chicken Ranch Sandwich as an E!
Two tablespoons of the Fuel Pull Pickle Juice Ranch Dressing is what makes this sandwich shine. It takes the place of butter and mayo and adds a perfect level of creaminess and tang to the crunch and milder flavors of cucumber and lettuce.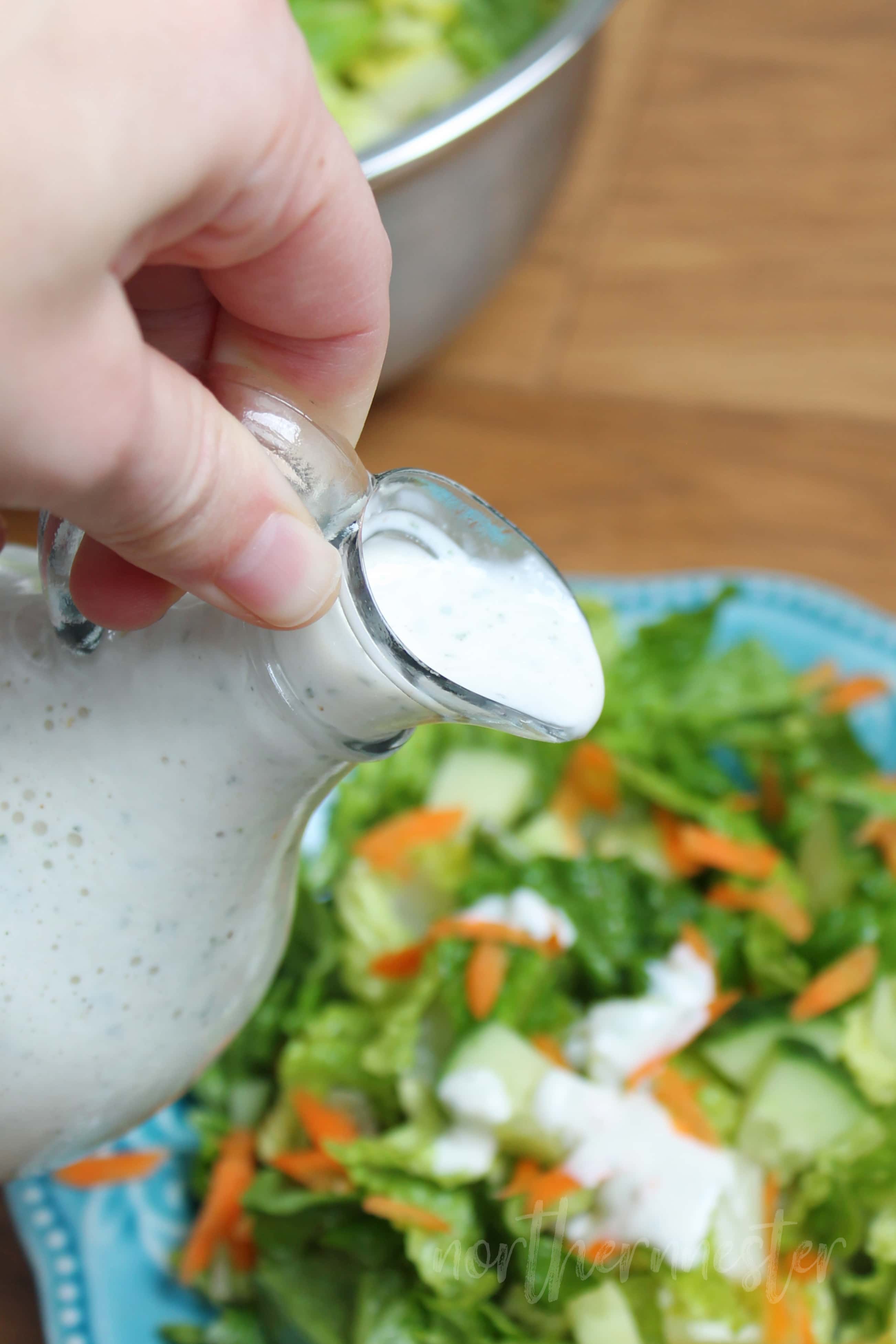 Toasting the bread first gives you a sturdy structure on which to spread the Pickle Juice Ranch Dressing. It holds up wonderfully to the moisture, absorbing the flavor without becoming soggy or falling apart.
Layering on several slices of lean meat (I use 2 slices of smoked chicken breast, and one slice of deli black forest ham) also adds to the moisture and protein content.
Add a little mustard, and a slice of tomato and you've got a lean sandwich "fit for a King" (my hubby's words, not mine!).
Since this Chicken Ranch Sandwich is an E, you can enjoy it on its own as a portable lunch option, pair it with an E soup (we love Spicy Sweet Potato Soup!), or serve it with a piece of fruit, such as an apple or an orange.
Yield: 1 serving
Chicken Ranch Sandwich | THM: E
This lean Chicken Ranch Sandwich is so full of flavor, you won't even miss the butter, mayo, or cheese! A wonderful, portable Trim Healthy Mama E lunch, perfect for serving with soup and fruit, if you desire.
Ingredients
2 slices sprouted bread (or whole-grain sourdough)
2 tbsp Pickle Juice Ranch Dressing
2 slices deli chicken breast
1 slice deli ham
1 tsp mustard
lettuce or spinach leaves
cucumber slices
tomato slice (optional)
Instructions
Toast slices of bread. Pour and spread Pickle Juice Ranch dressing on one slice. Top with chicken breast, ham, mustard, lettuce, cucumber, tomato, and second slice of bread. Cut in half and enjoy! Serve with carrot sticks, an E soup, or a fruit if desired.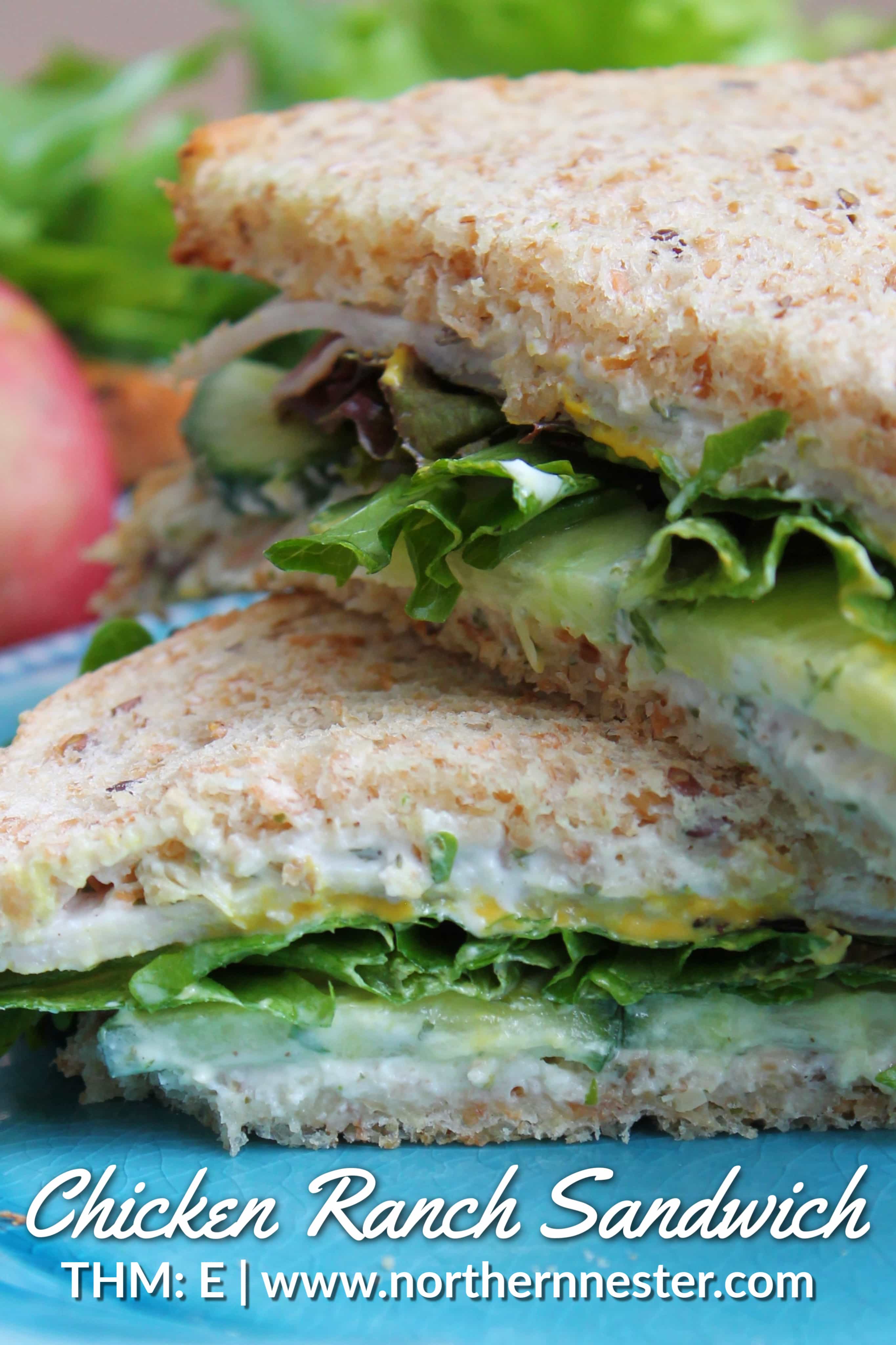 Don't miss our other favorite E sandwich!