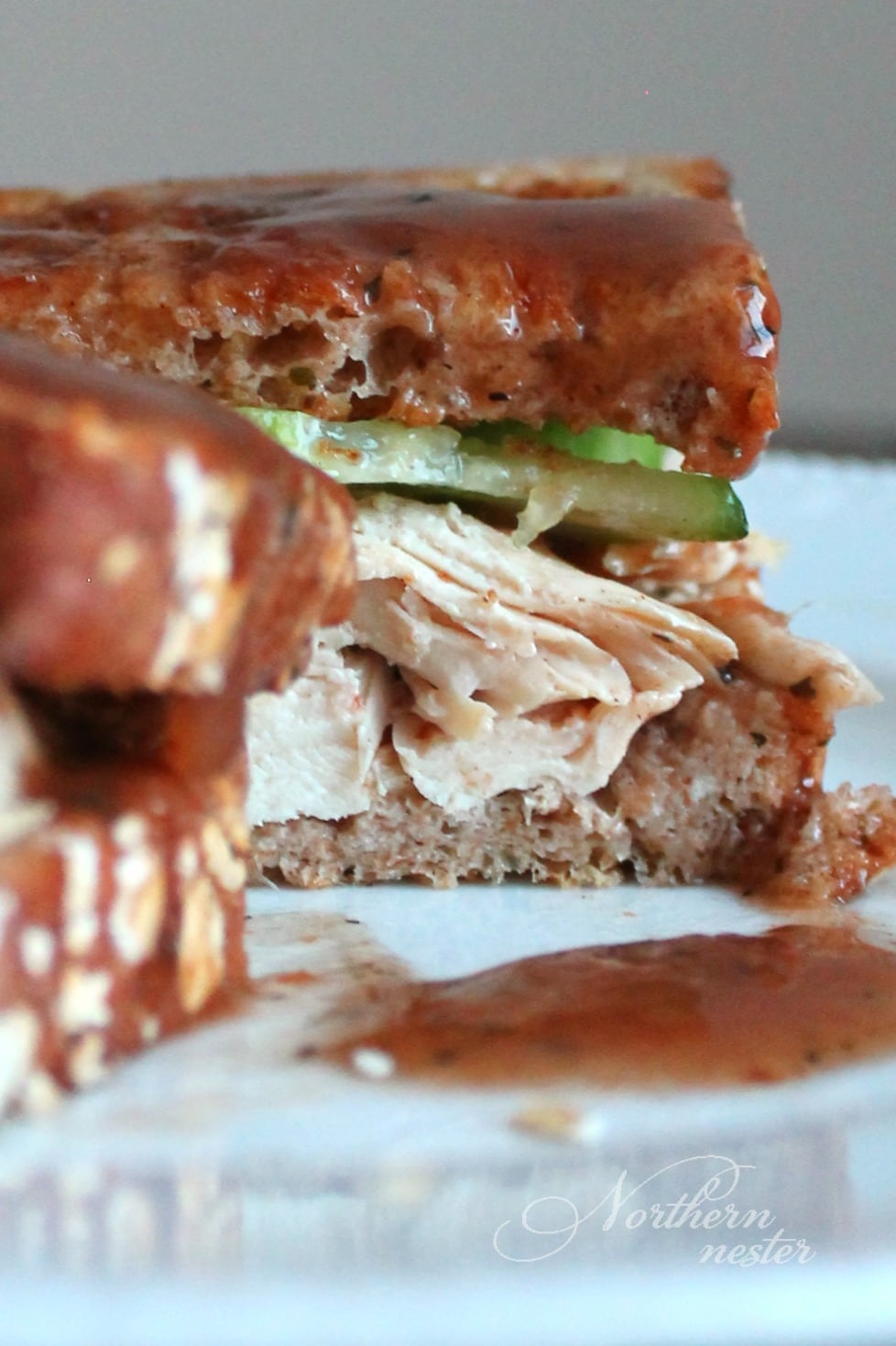 For the longest time, I avoided making myself E sandwiches because I simply couldn't load them up with enough moisture for my liking without turning my meal into a Crossover. Pre-THM, I was the girl who loaded her bread with mayo, butter, and cheese. Lettuce, mustard, and meat were more like after thoughts. 😀
My sandwich conundrum changed, however, when I first made a Fuel Pull copy-cat version of Swiss Chalet's famous sauce. American friends, Swiss Chalet is a Canadian restaurant chain that specializes in rotisserie chicken and all its variations…similar to Chick-Fil-A, I would guess.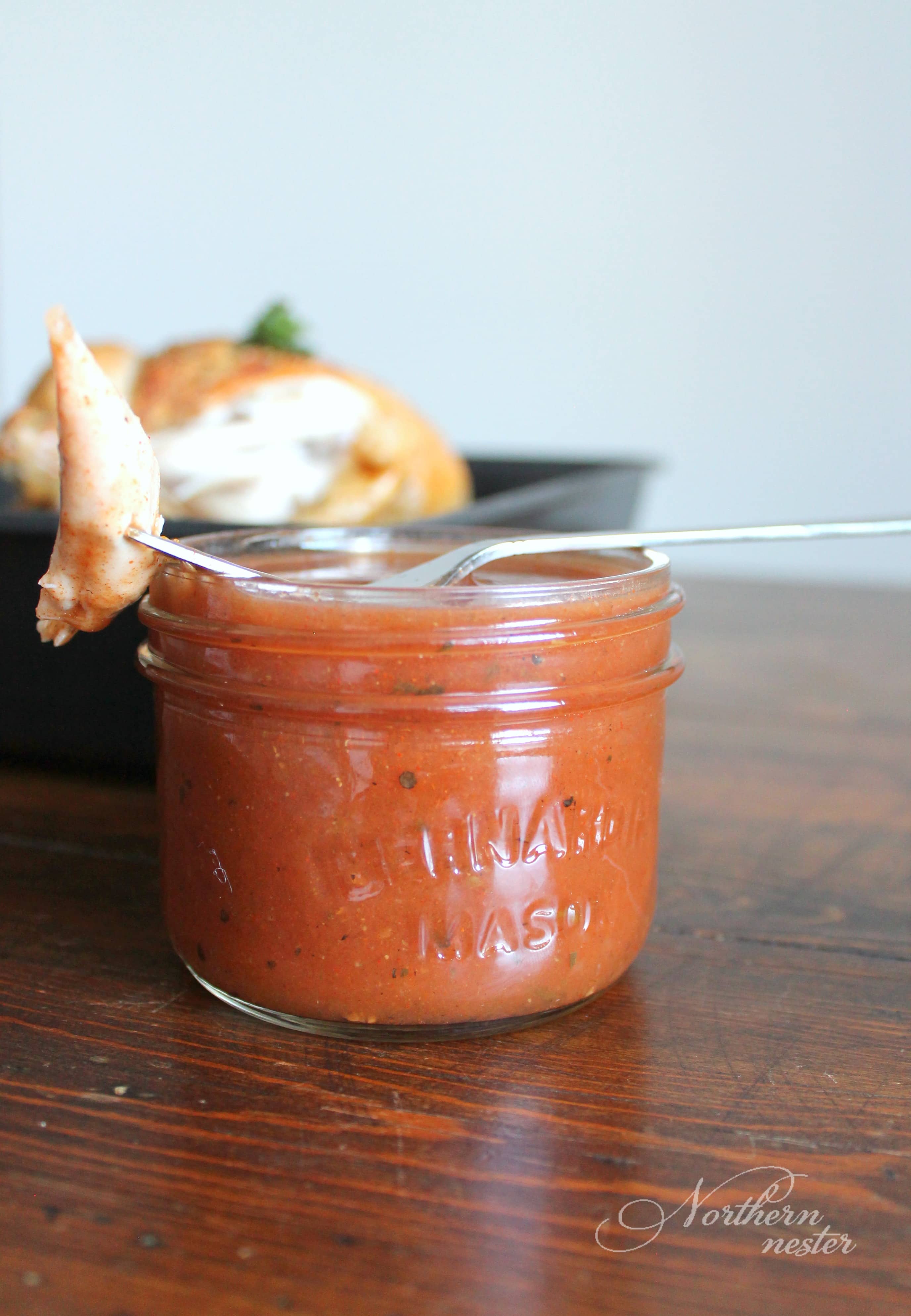 Recently, I made the sauce a little thicker by whisking in a little more xanthum gum. This turned out to be the perfect condiment for an E sandwich! It's absolutely loaded with flavor, and because it's a Fuel Pull, you can be as generous with it as you want! Now I can douse my sprouted bread with moisture in still stay in an E setting. One batch of sauce provides one week of amazing sandwiches and makes it so easy to get in an E a day.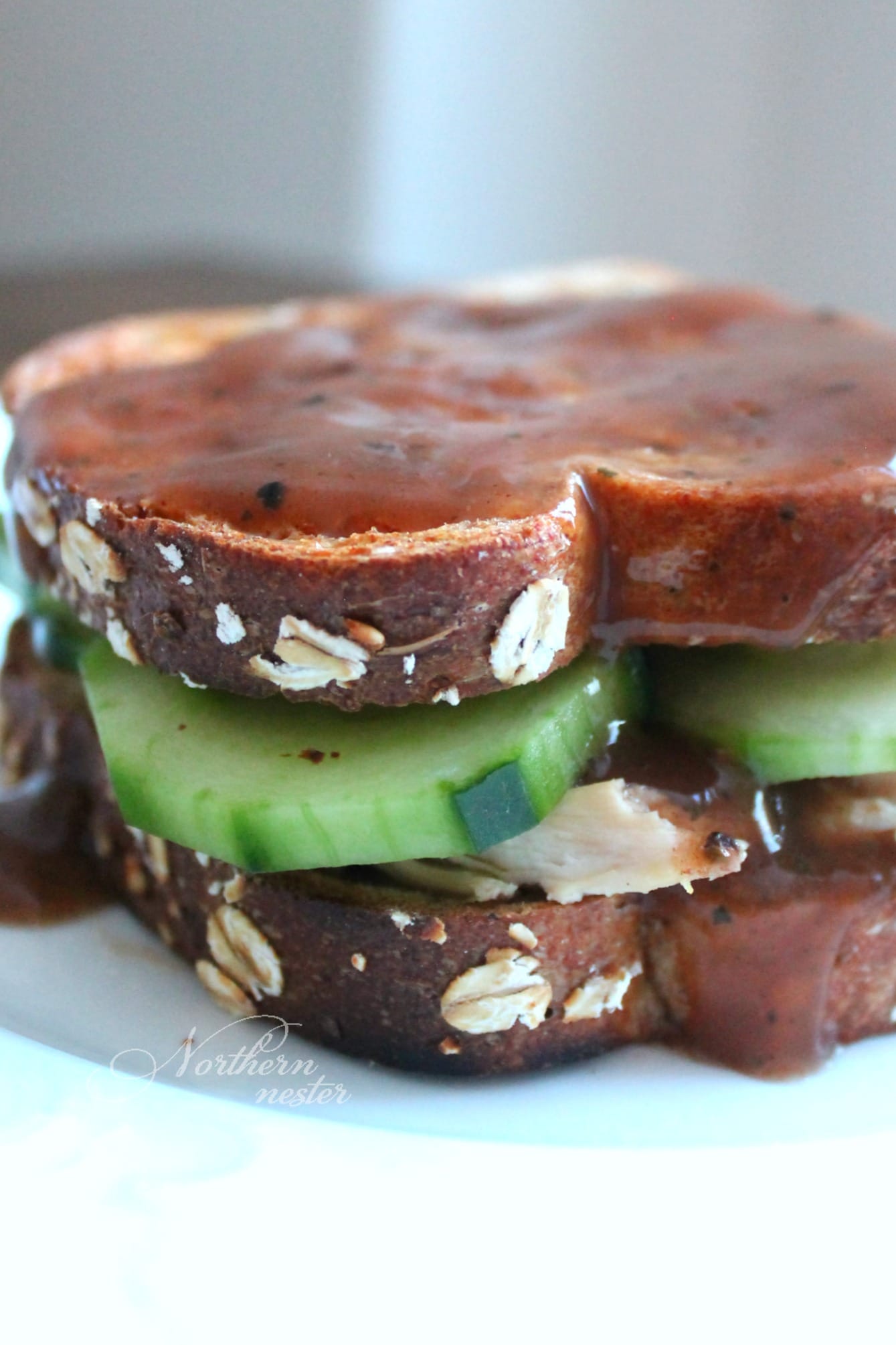 To me, the ultimate E sandwich consists of:
two slices of sprouted bread (Silver Hills)
one wedge of Laughing Cow Cheese (Creamy Swiss Herb & Garlic, or Creamy Swiss French Onion)
cucumber slices
leftover cooked chicken breast
Boston leaf lettuce
a tablespoon or two (or three, four) of copy-cat Swiss Chalet sauce
optional: mustard
optional: tomato slices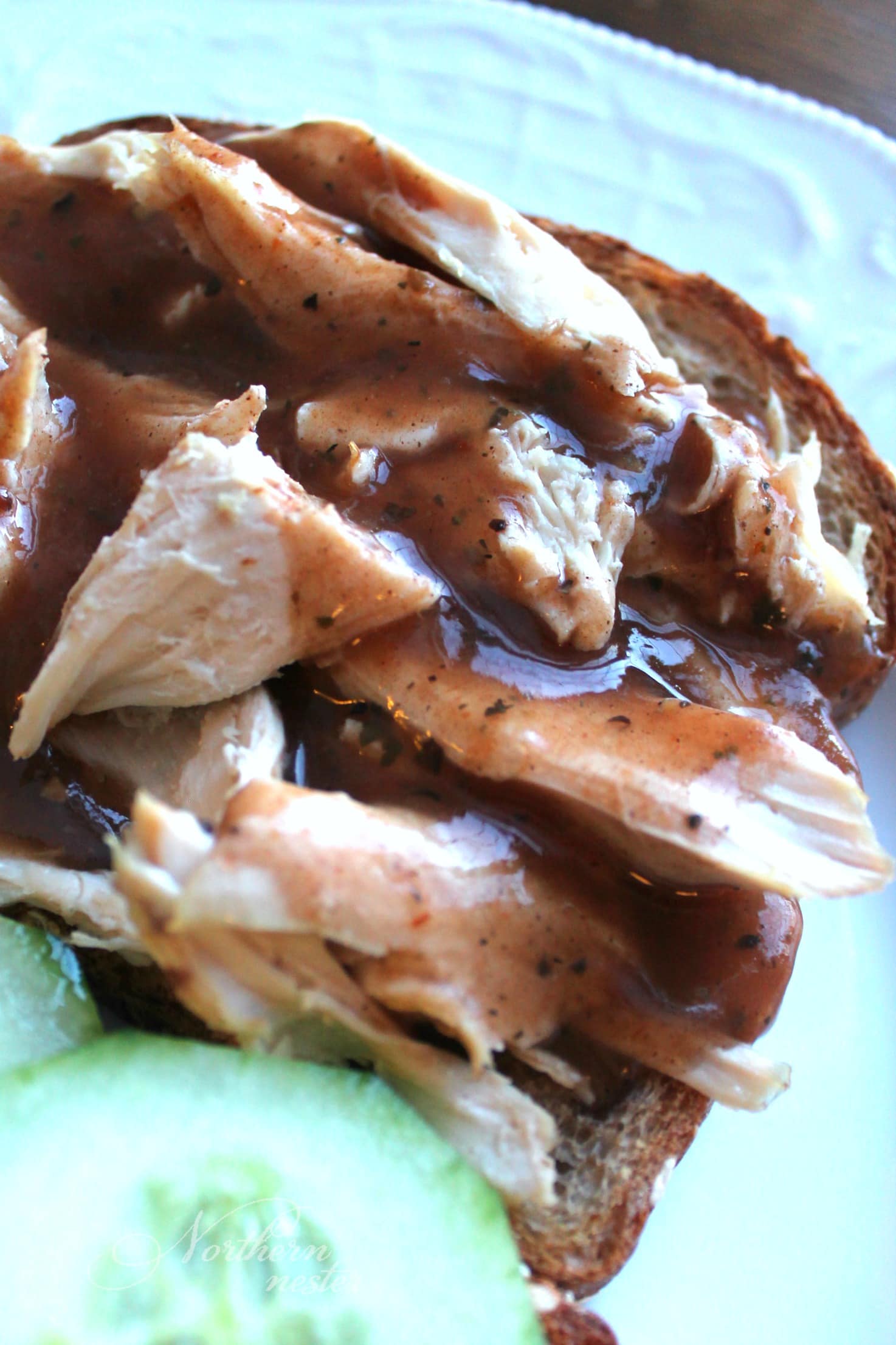 Here's how I put it together:
Spread one slice of sprouted bread with Laughing Cow wedge. Arrange shredded, cooked chicken breast on the other slice and pour copy-cat Swiss Chalet sauce over top. Heat in oven or toaster oven at 350 F for 5-7 minutes, or until cheese is melted and chicken is heated through.
Place cucumber slices, lettuce, mustard and tomato slices over top of the chicken slice and top with toasted Laughing Cow slice.
Pour more Swiss Chalet sauce over top of the entire sandwich, if desired, and enjoy immediately!
You can get the "secret sauce" right here: Copy-cat Swiss Chalet Sauce.