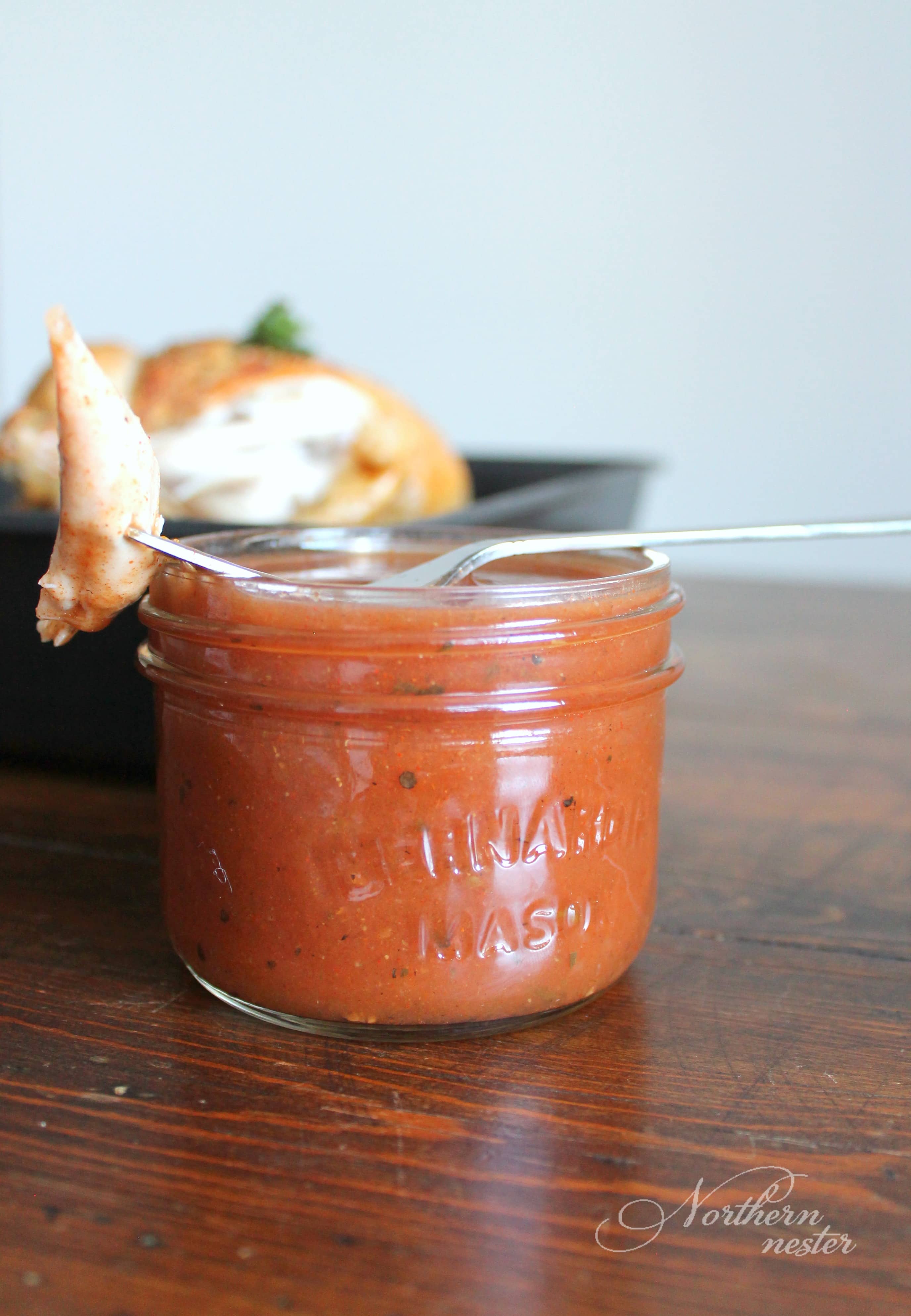 One of the dinners our kids enjoy most is "Swiss Chalet chicken and sauce." It's too expensive for our family of 7 to eat out regularly, so sometimes, when I've gone grocery shopping late in the afternoon, I'll bring back a store-bought rotisserie chicken and the accompanying sauce. On days I'm less pressed for time, we can enjoy the same amazing flavor by roasting a whole chicken in our own oven and dipping the pieces in this low-carb, gluten-free, sugar-free, THM Fuel Pull, copycat Swiss Chalet sauce!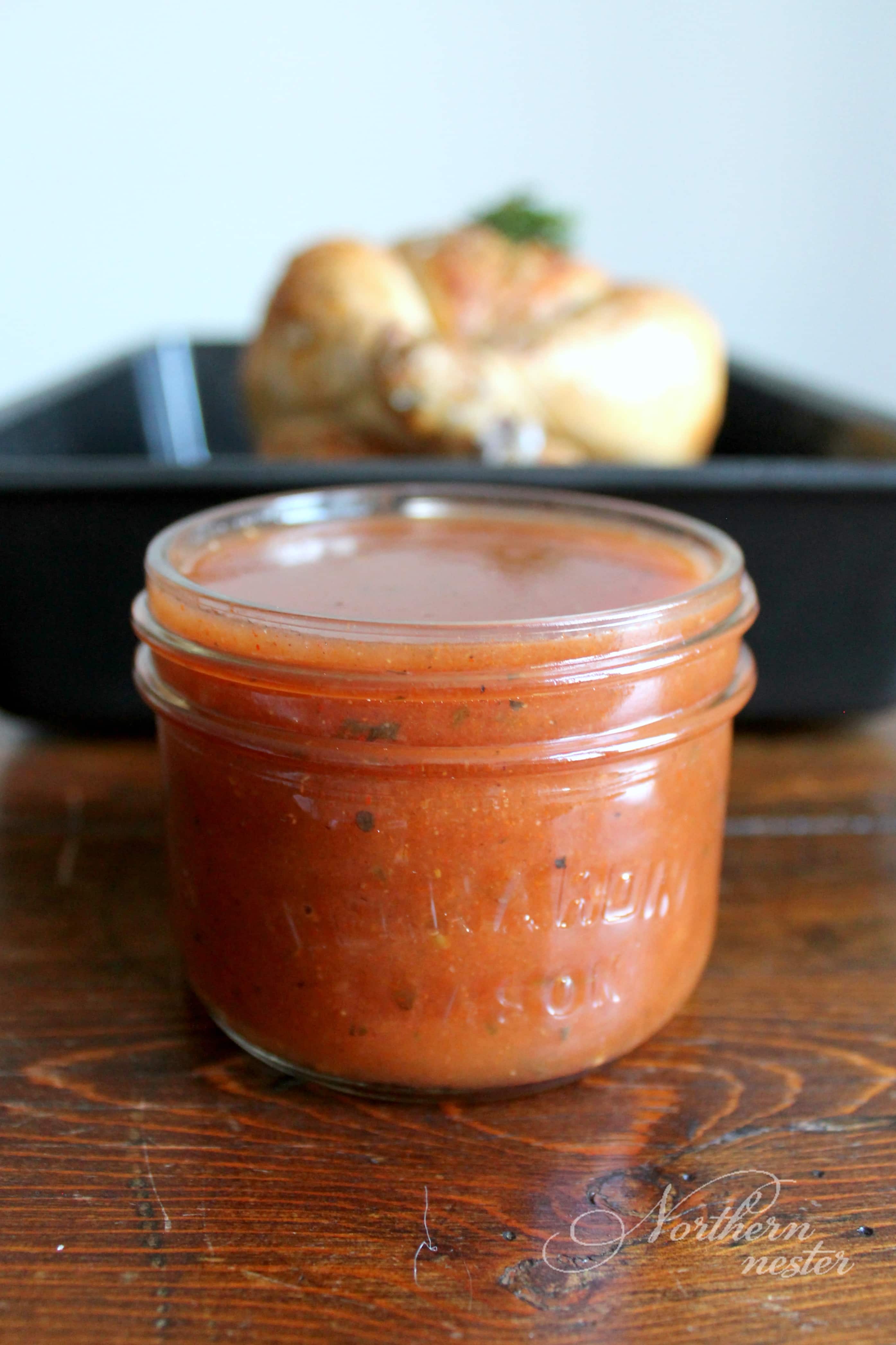 American friends, I imagine our Swiss Chalet is comparable to your Chick-Fil-A, although it's not decidedly Christian owned and operated. It's "the chicken restaurant" chain here – the place people go when they're craving the bird for lunch or dinner.
Swiss Chalet is famous for their chicken just as much as they are for their sauce. It's the perfect blend of spices and tang for dipping cooked chicken into. This copycat Swiss Chalet Sauce recipe taste awfully close to the real deal. Don't be alarmed by the long list of ingredients; you probably have all of them right inside your spice cupboard or pantry:
Simmered together for a few minutes in a saucepan and thickened a little with xanthum gum, this sauce will turn your kitchen into your own Swiss Chalet. Enjoy.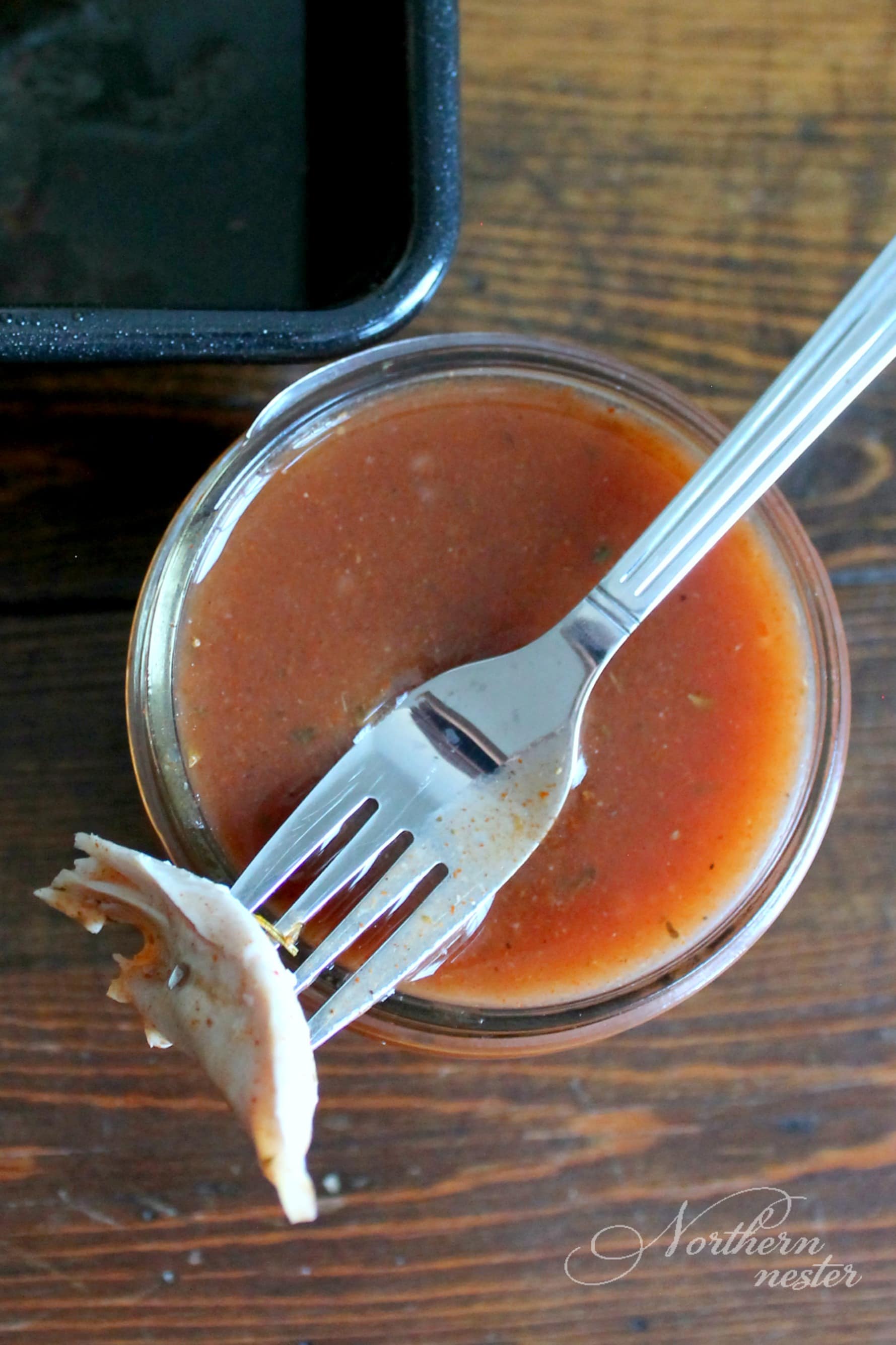 Yield: 2 cups
Copycat Swiss Chalet Sauce | THM: FP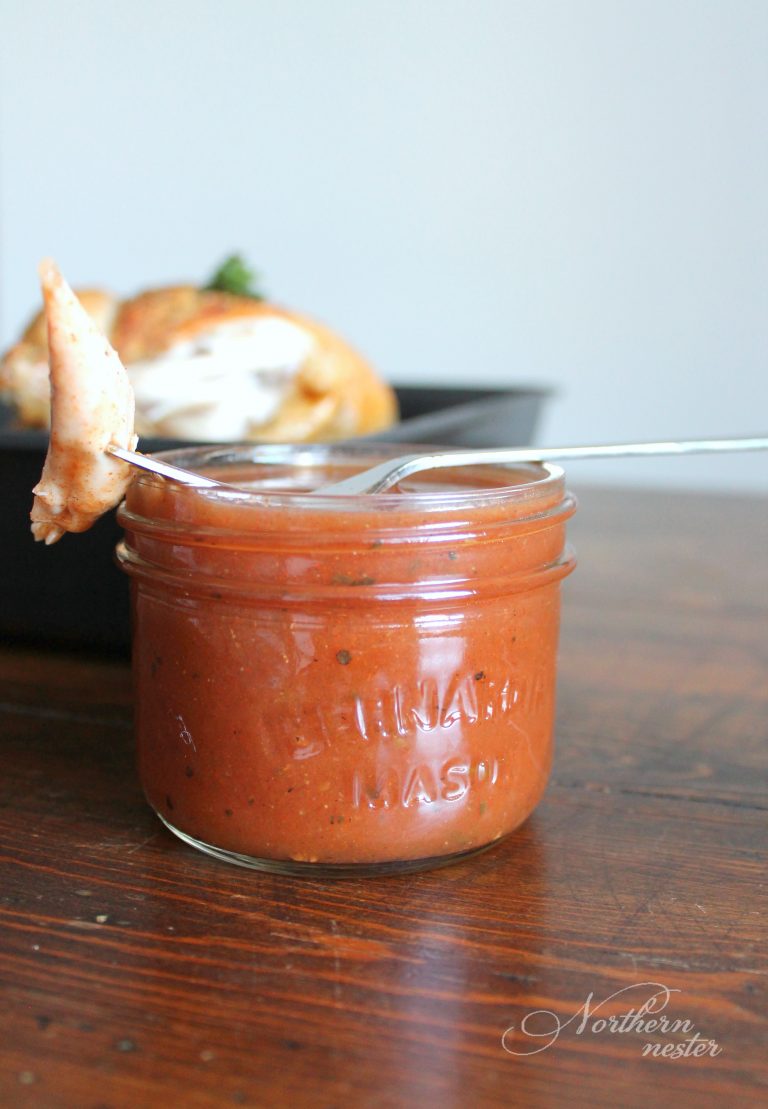 This copycat Swiss Chalet sauce recipe will bring the restaurant home! It's a low-carb, gluten-free, THM FP substitute for the best chicken dipping sauce!

Prep Time 10 minutes

Cook Time 10 minutes

Total Time 20 minutes
Ingredients
2 cups chicken broth
1 Tbsp white vinegar
1 Tbsp tomato paste
1/2 tsp mineral salt
1/2 tsp xylitol
1 tsp Frank's red hot sauce
1 tsp paprika
1/4 tsp ground black pepper
1/4 tsp onion powder
1/4 tsp ground ginger
1/4 tsp basil
1/4 tsp oregano
1/8 tsp cinnamon
1/8 tsp ground cloves
1/2 tsp xantham gum
Instructions
Whisk all ingredients together in a saucepan, except for the xanthan gum. Bring to a boil and allow to simmer for 10 minutes. Remove from heat and whisk in xanthan gum until thickened. Serve as a dipping sauce with cooked chicken.