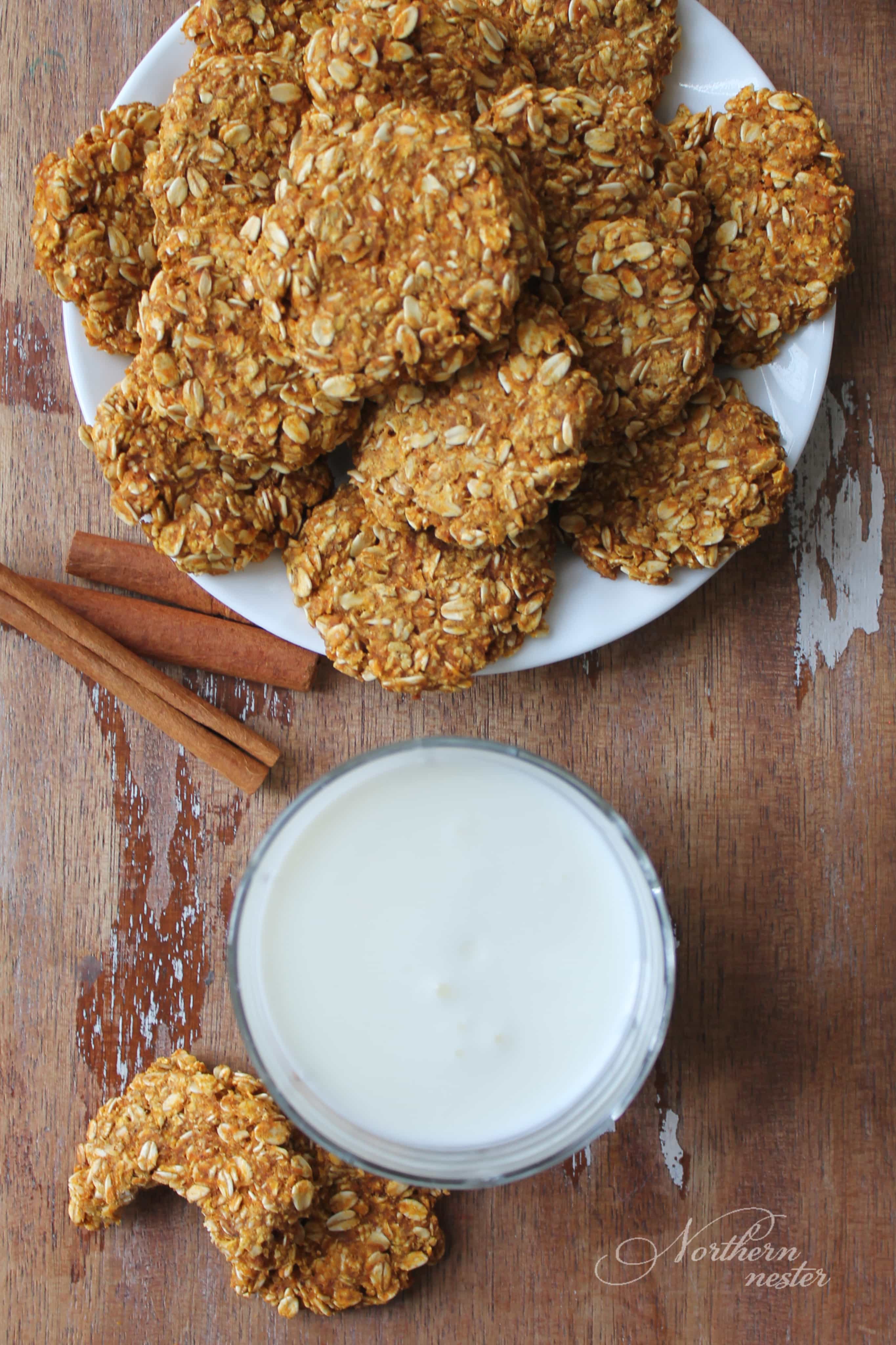 For having no gluten, no dairy, no eggs, no sugar, and no fat source, these pumpkin oatmeal cookies make an awfully great Trim Healthy Mama E breakfast or snack!
With a texture more like baked oatmeal than a sweet, sugar-y cookie treat, these pumpkin oatmeal cookies are chewy, flavorful, and ridiculously easy to put together! The batter literally takes less than two minutes to stir up as it only consists of oatmeal, pureed pumpkin and flavorings!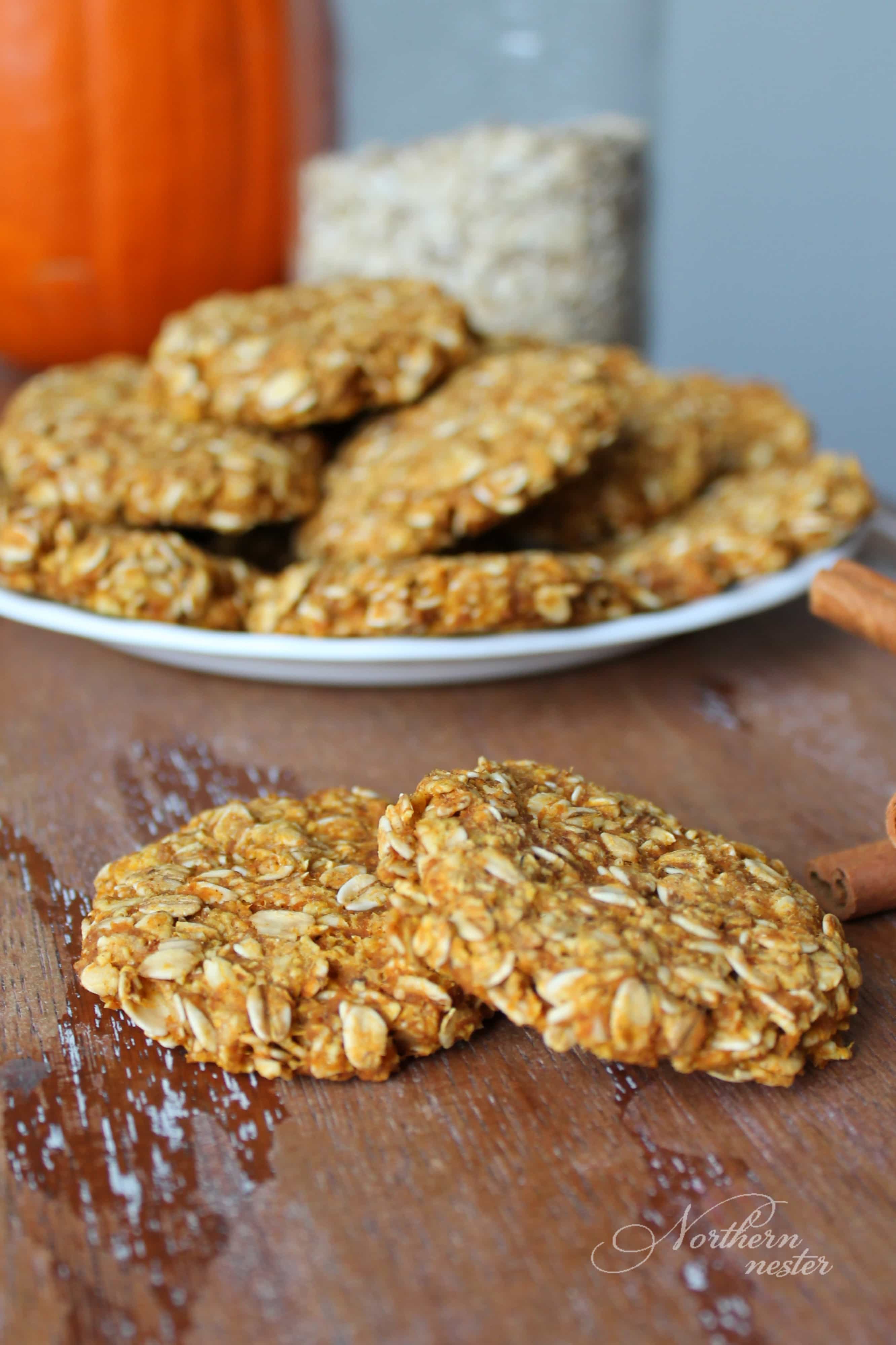 Since the only protein source in these pumpkin oatmeal cookies are the oats themselves, it's best to enjoy them with additional lean protein, like a collagen-infused coffee or tea, a glass of low-fat kefir, or 0% fat Greek yogurt, etc.
Great Lakes Collagen is my favorite brand to use, as it has no flavor and easily dissolves into a mug of hot coffee.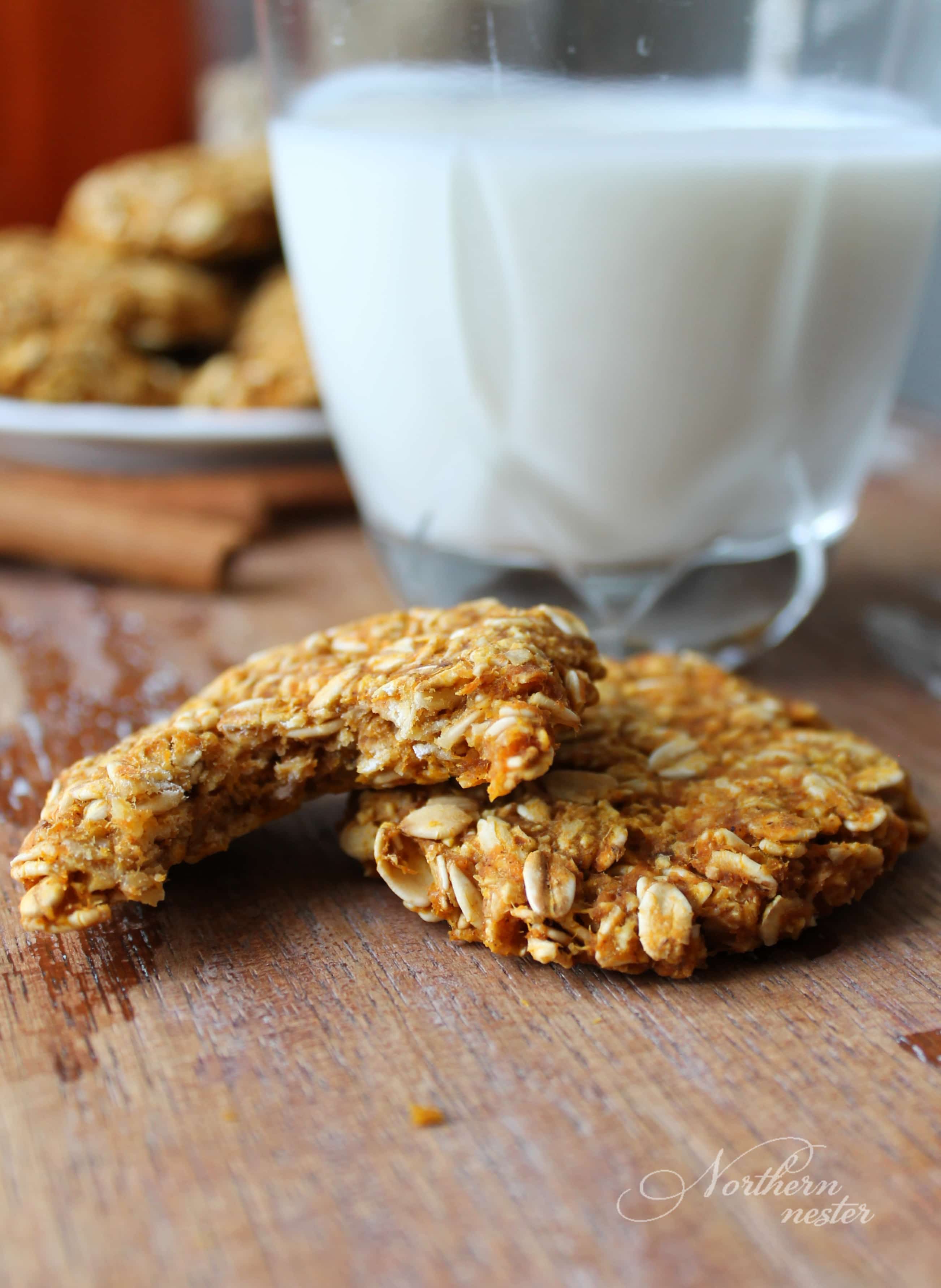 You barely need any ingredients to make these Pumpkin Oatmeal Cookies, and the seven you do need, you probably already have on hand!
This recipe produces about 20 pretty addictive cookies. Try to limit yourself to 3 per serving if you're eating them for a meal, or enjoy one for dessert after an Ultimate E Sandwich!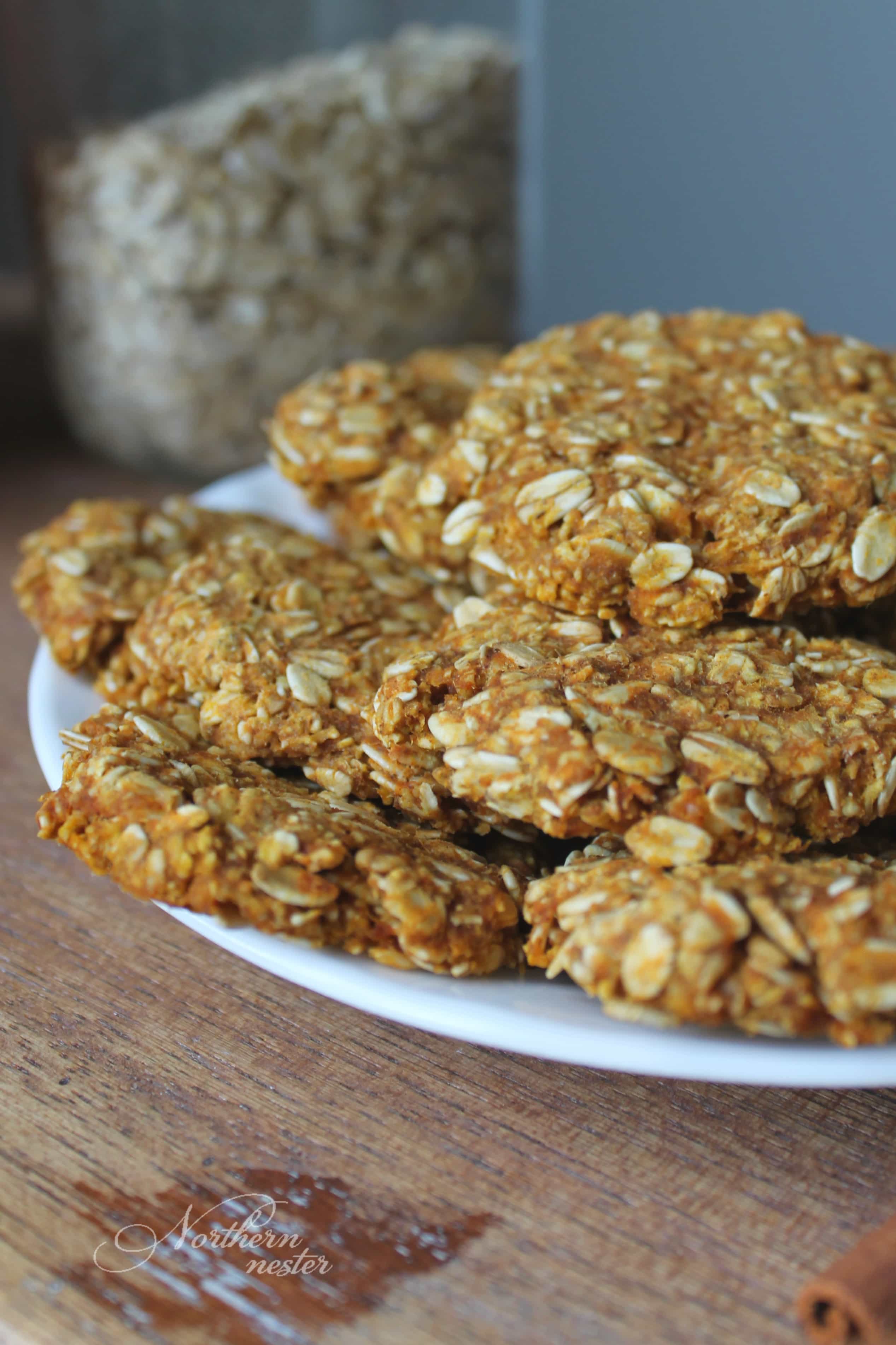 Yield: 20 cookies
Pumpkin Oatmeal Cookie | THM: E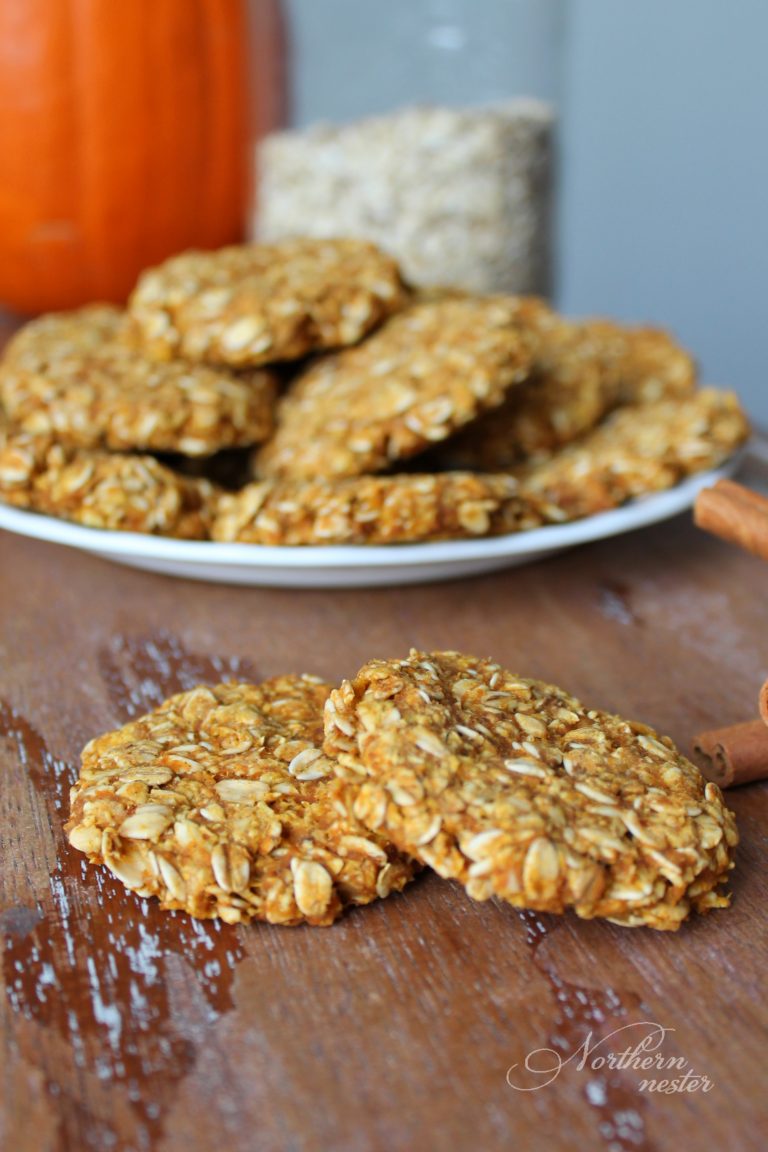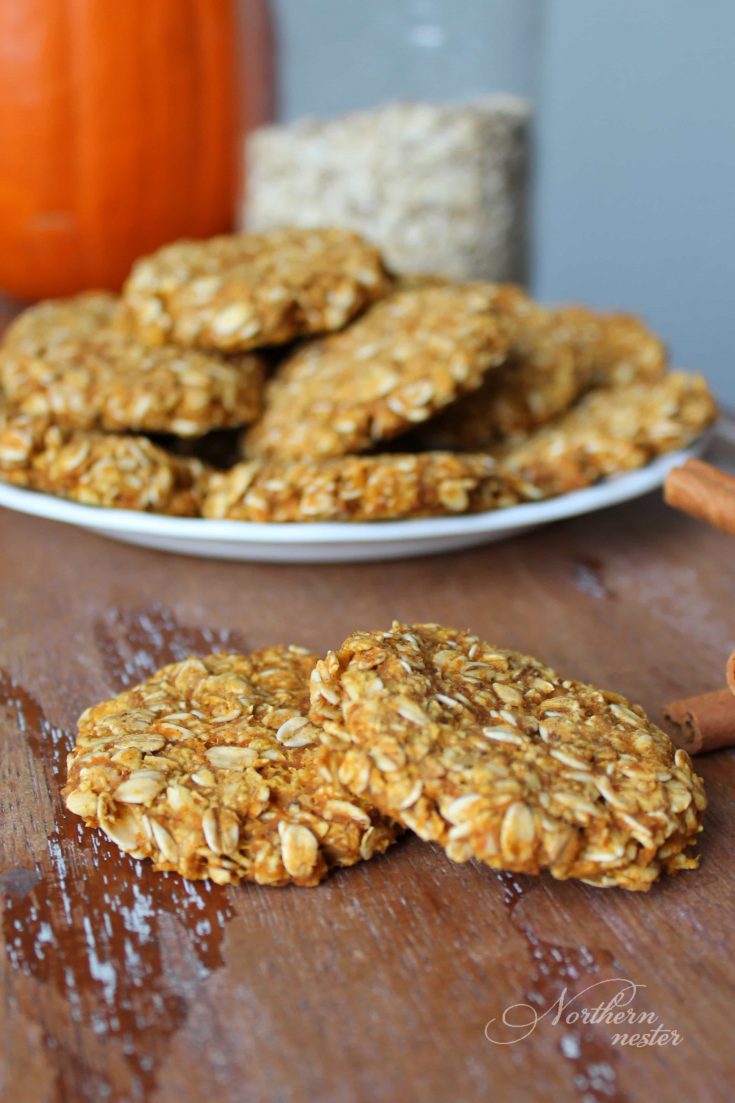 These Pumpkin Oatmeal Cookies make a fantastic THM E breakfast, snack or dessert! You'd never guess they're free of gluten, eggs, sugar, and dairy. No special ingredients.

Prep Time 2 minutes

Cook Time 10 minutes

Total Time 12 minutes
Ingredients
2 1/2 cups old fashioned oats (use GF oats if necessary)
1 cup pumpkin puree
1/4 cup xylitol (OR 2 tbsp Gentle Sweet)
1/2 tsp molasses
1/2 tsp vanilla extract
1/2 tsp pumpkin spice
1/4 tsp mineral salt
Instructions
Preheat oven to 350 F. Lightly grease 2 cookie sheets.
In a large bowl, use your hands to mix all ingredients together. Form into 20 balls and arrange on prepared cookie sheets. Flatten each cookie with the palm of your hand. Bake at 350 for 10-12 minutes. Cool and enjoy!