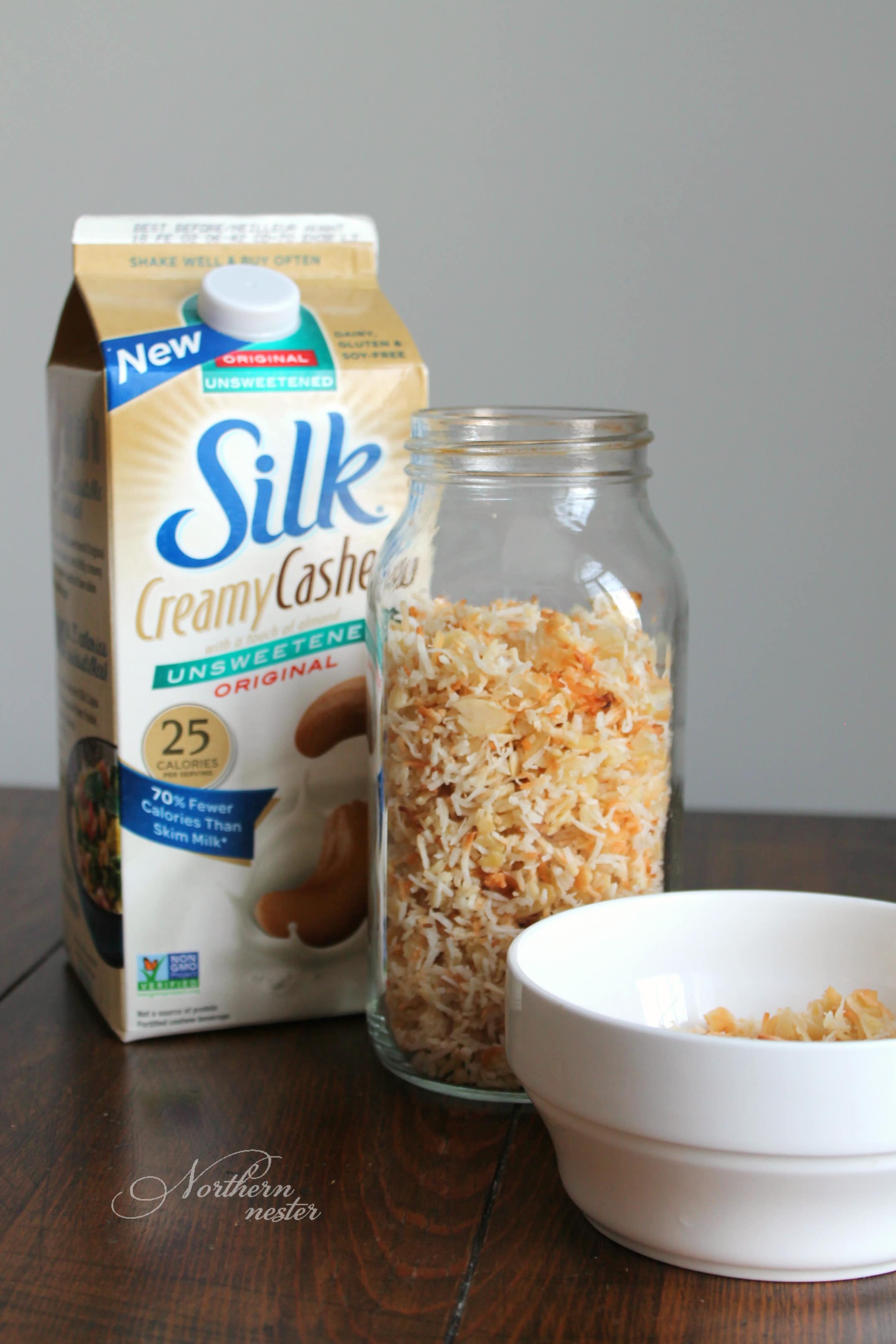 Sometimes a girl just needs a bowl of cereal.
And cereal, like most things, is easy enough to adapt to fit the Trim Healthy Mama lifestyle! (What's not to love about this plan?!)
My latest favorite?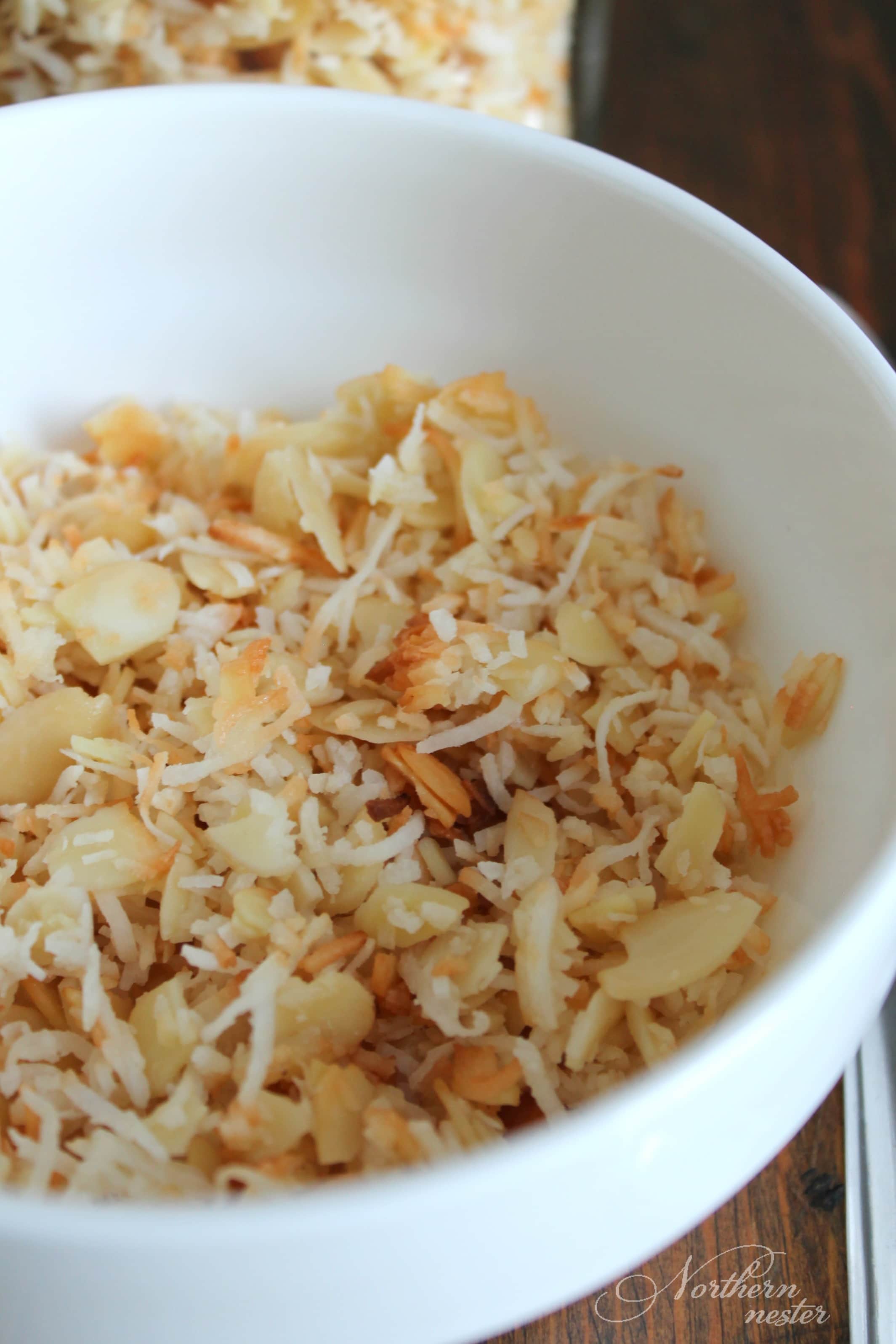 …this Coconut Macaroon Cereal that literally tastes like a coconut macaroon cookie! It's perfectly sweet and keeps its bite when served in a bowl of cashew milk or stirred into a generous helping of Greek yogurt and berries (my favorite way to enjoy it!).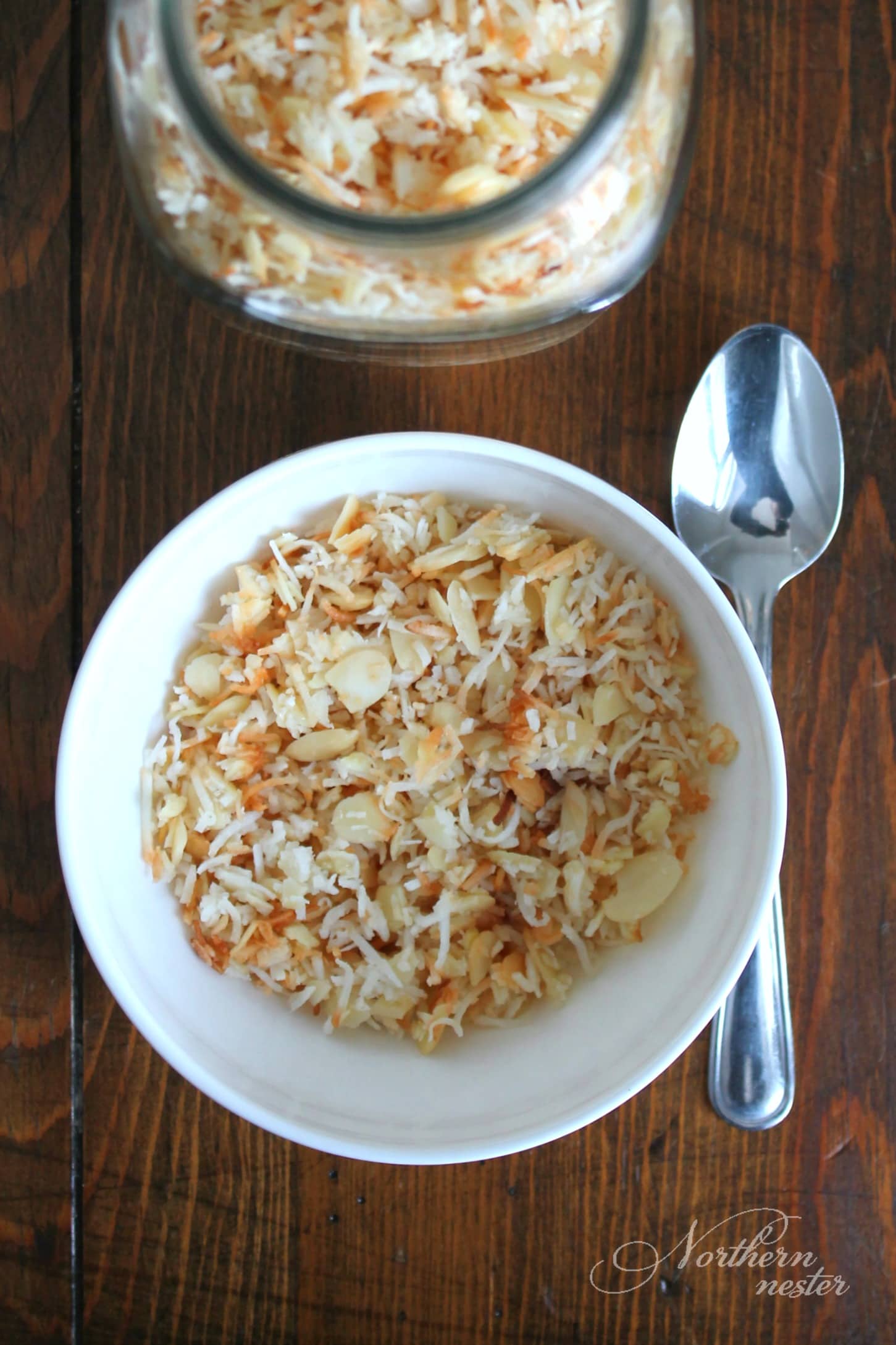 You don't need any special ingredients to make it either:
unsweetened shredded coconut
blanched sliced almonds (crushed into pieces)
xylitol (or use half the amount in Gentle Sweet)
almond extract
egg whites
mineral salt
My hubby and kids all agree: it tastes like a crumbled up coconut macaroon cookie!
Served with unsweetened coconut, cashew, or almond milk, this cereal is a wonderful gluten-free, dairy-free breakfast or snack (or even dinner, when you're having one of those days!).
The combination of coconut meat, crushed almond pieces, and egg whites together is a great source of protein, but the real coconut macaroon cookie flavor comes from the addition of sweetener, salt, and two very important, pure extracts:
Pure Vanilla Extract
You could leave the seemingly insignificant bit of almond extract out of the recipe, but I don't recommend it. That tiny amount yields a world of wonderful flavor to this cereal!
This cereal is best stored in the fridge in an air-tight container. I keep mine in a Mason jar.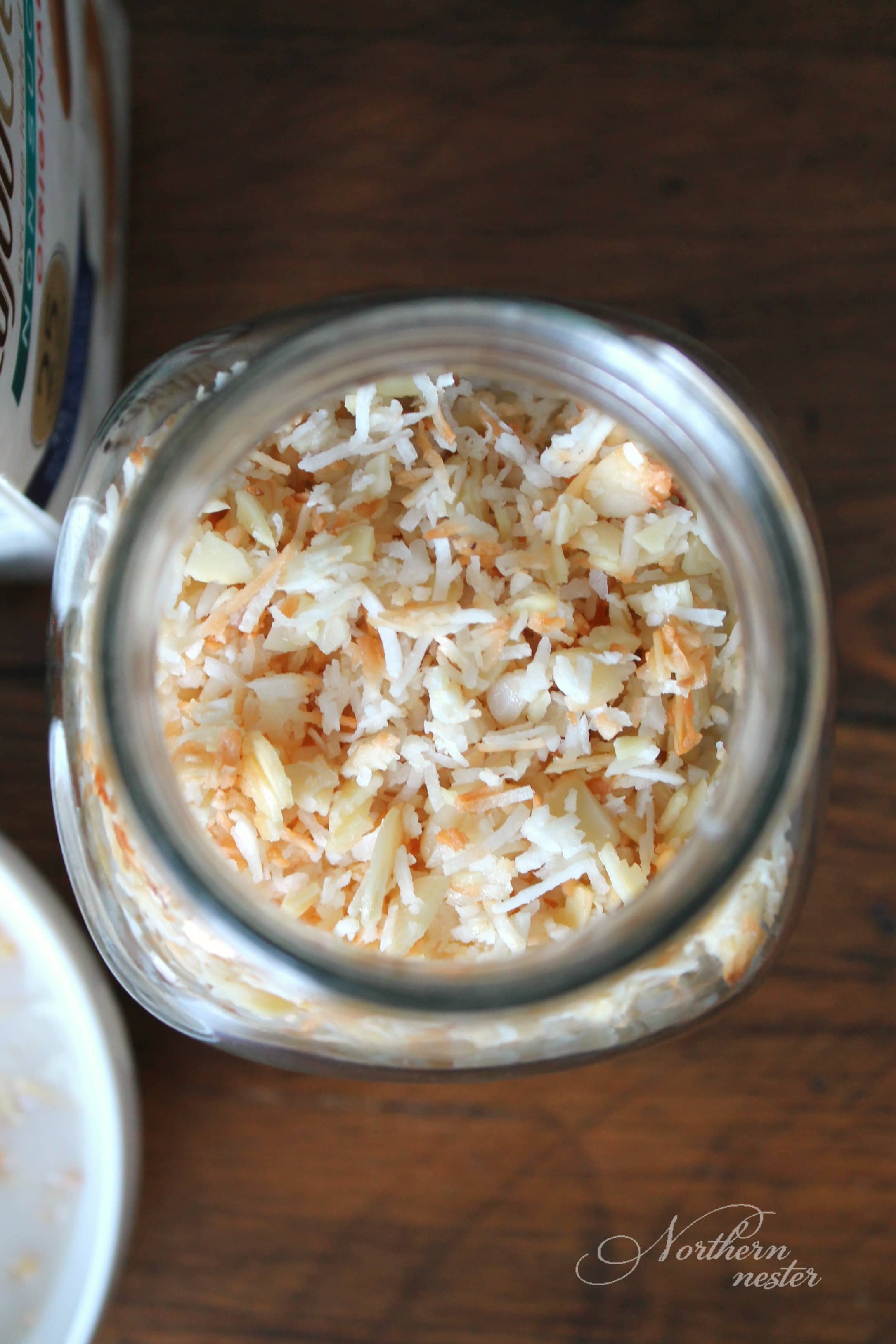 Yield: approx. 3 cups
Coconut Macaroon Cereal | THM: S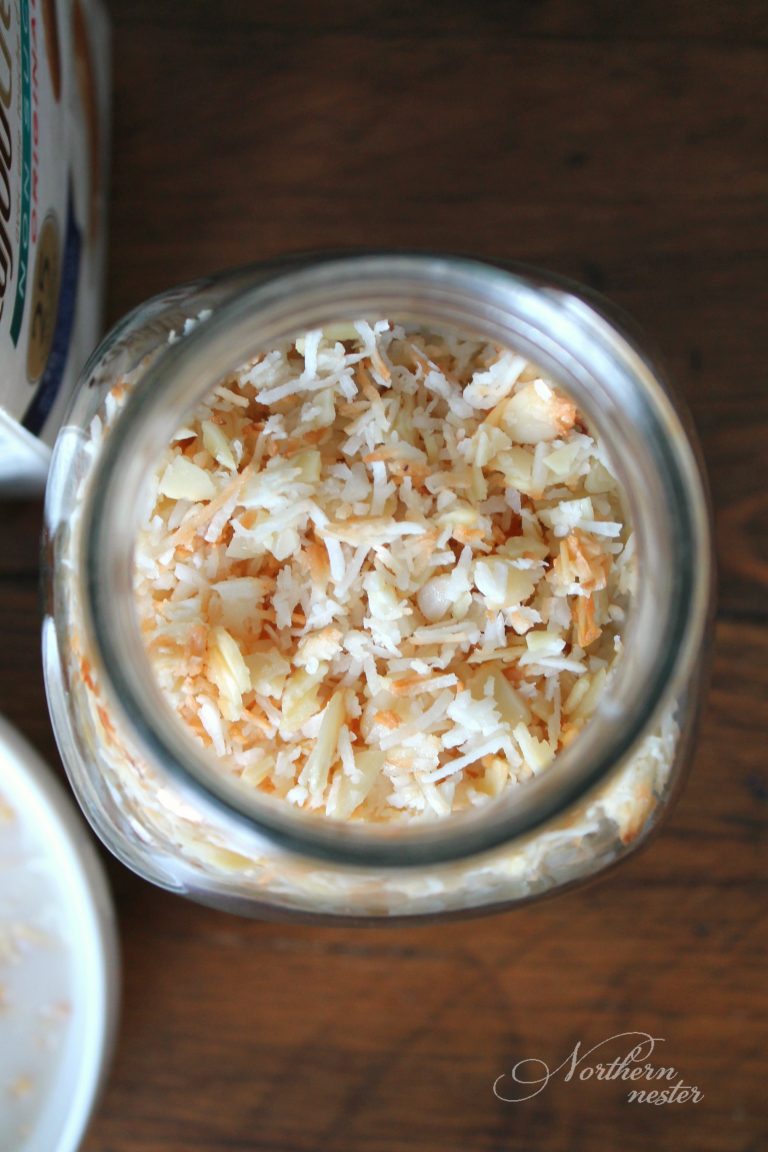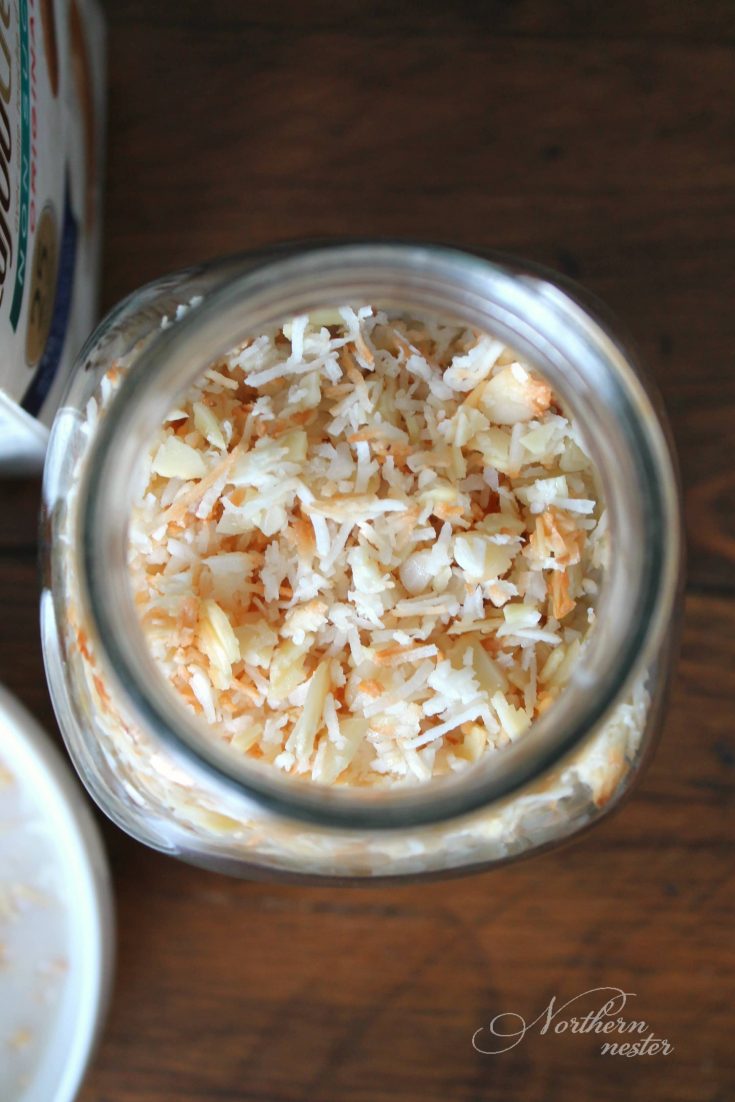 This gluten-free, dairy-free cereal that tastes like a coconut macaroon cookie is a sweet way to start your day! Enjoy with nut milk, or in a bowl with yogurt and berries!

Prep Time 5 minutes

Cook Time 7 minutes

Total Time 12 minutes
Ingredients
1 1/3 cups unsweetened flaked coconut
1 cup sliced almonds, crushed into pieces
1/3 cup xylitol
1/2 tsp vanilla
1/4 tsp almond extract
2 egg whites
pinch of sea salt
Instructions
Pre-heat oven to 400 F. Combine all ingredients together in a medium-sized bowl.
Line cookie sheet with parchment paper. Spread coconut mixture evenly on top. Bake at 400 F for 5-7 minutes, stirring once, half way through. Cool completely before storing in an air-tight container.
Notes
It is VERY IMPORTANT to watch your cereal closely while it bakes! 30 seconds too long in the oven can burn your batch! Remove from the oven when it begins to turn golden.
Want to enjoy the taste of coconut in other ways on-plan? Try these favorites: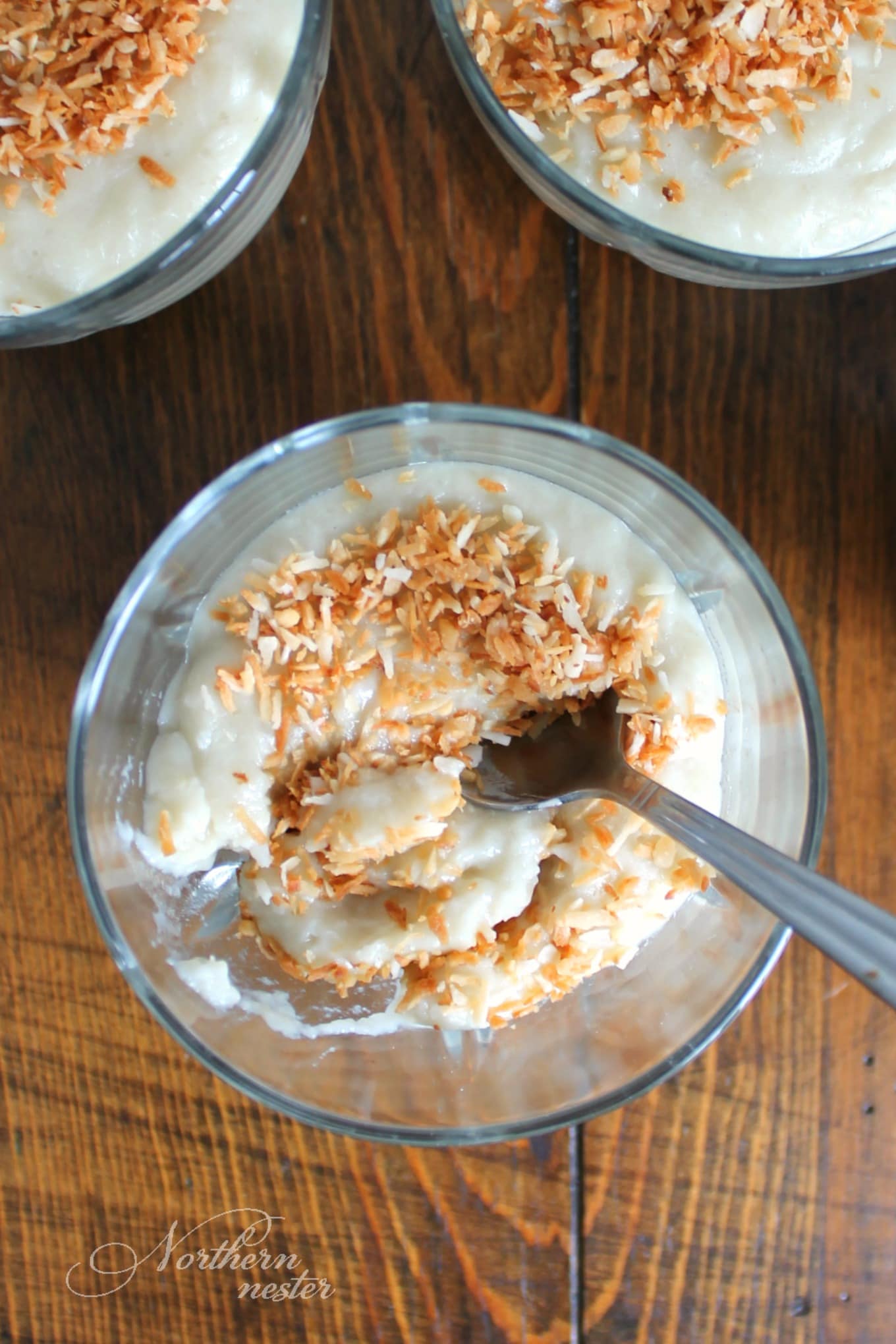 Dairy-free Coconut Cream Pie Bowls | THM: S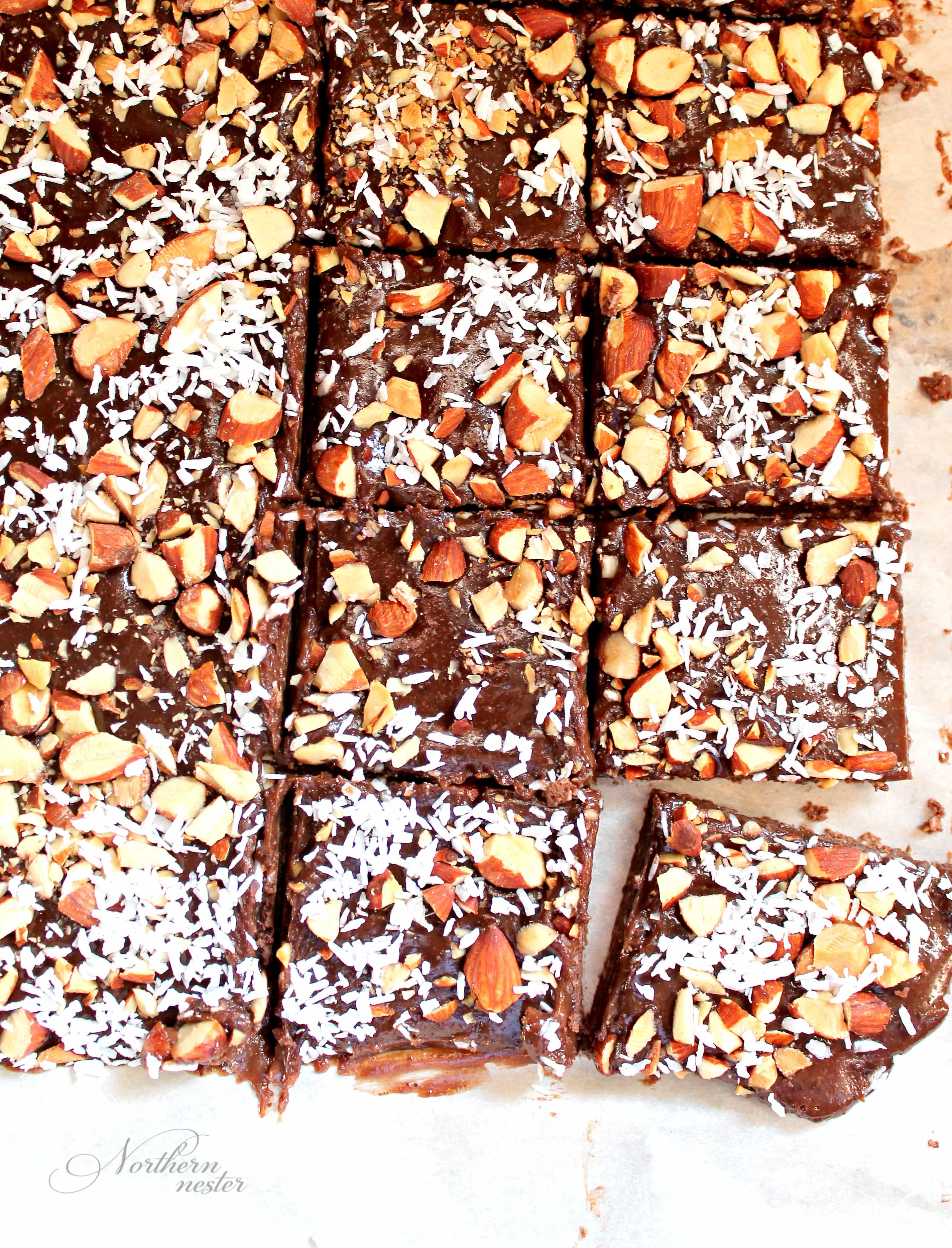 Salted Almond Chocolate Coconut Squares | THM: S