Do you have any New Year's Day traditions? I must confess that we're a bunch of party-poopers: with 5 young children, we don't even try to stay up until midnight to ring in the New Year! We usually head to bed the same time as always, and if we happen to wake up in the middle of the night, we groggily whisper a Happy New Year to each other before rolling over and going back to sleep! However, New's Years Eve does involve good food, goal-making, and reflections, so it's pretty special in my book.  Here's a collection of 10 Amazing Low-Carb Appetizers to ring in the New Year!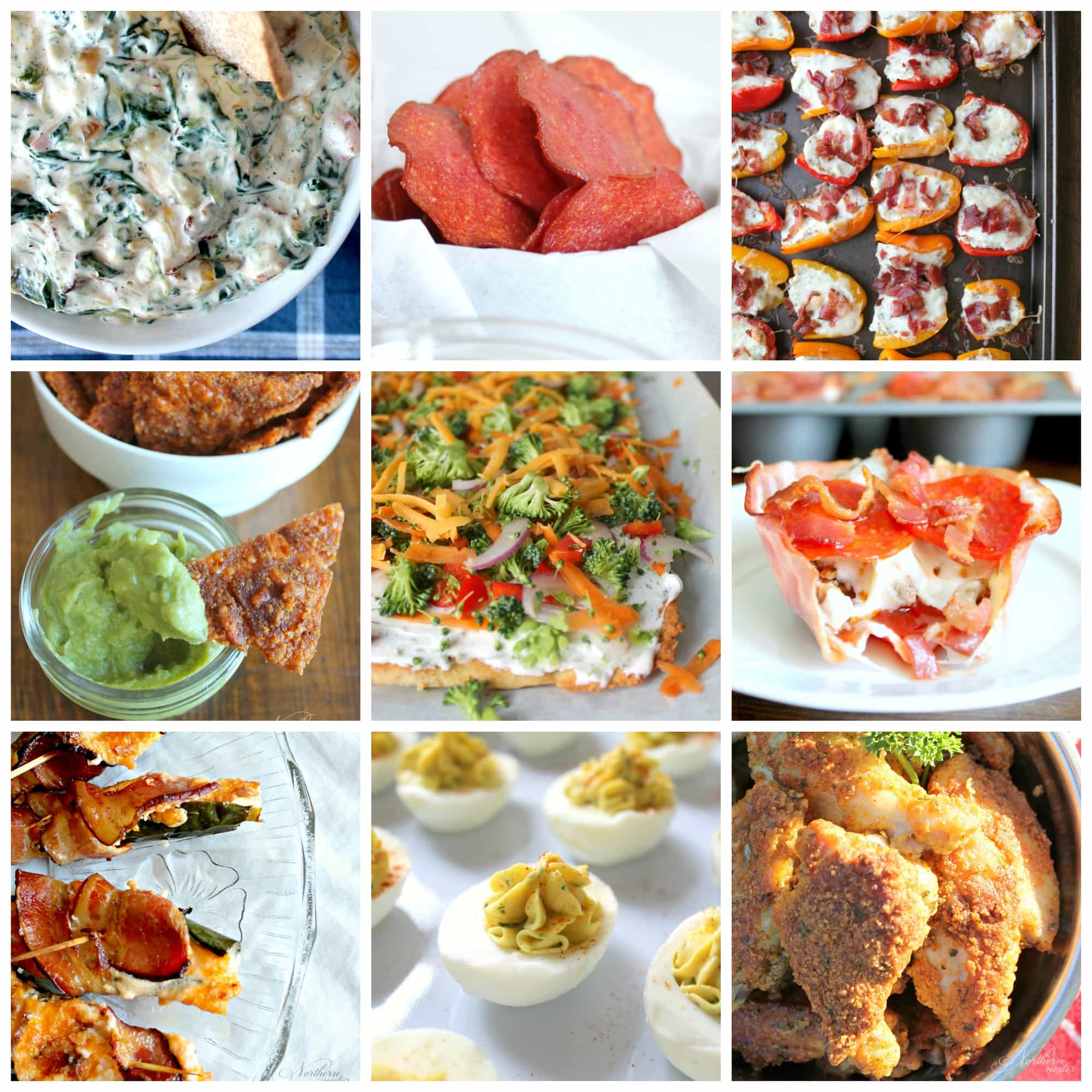 You don't need special ingredients for any of these recipes, and they are easy to put together. Each one is gluten-free, THM S and keto friendly.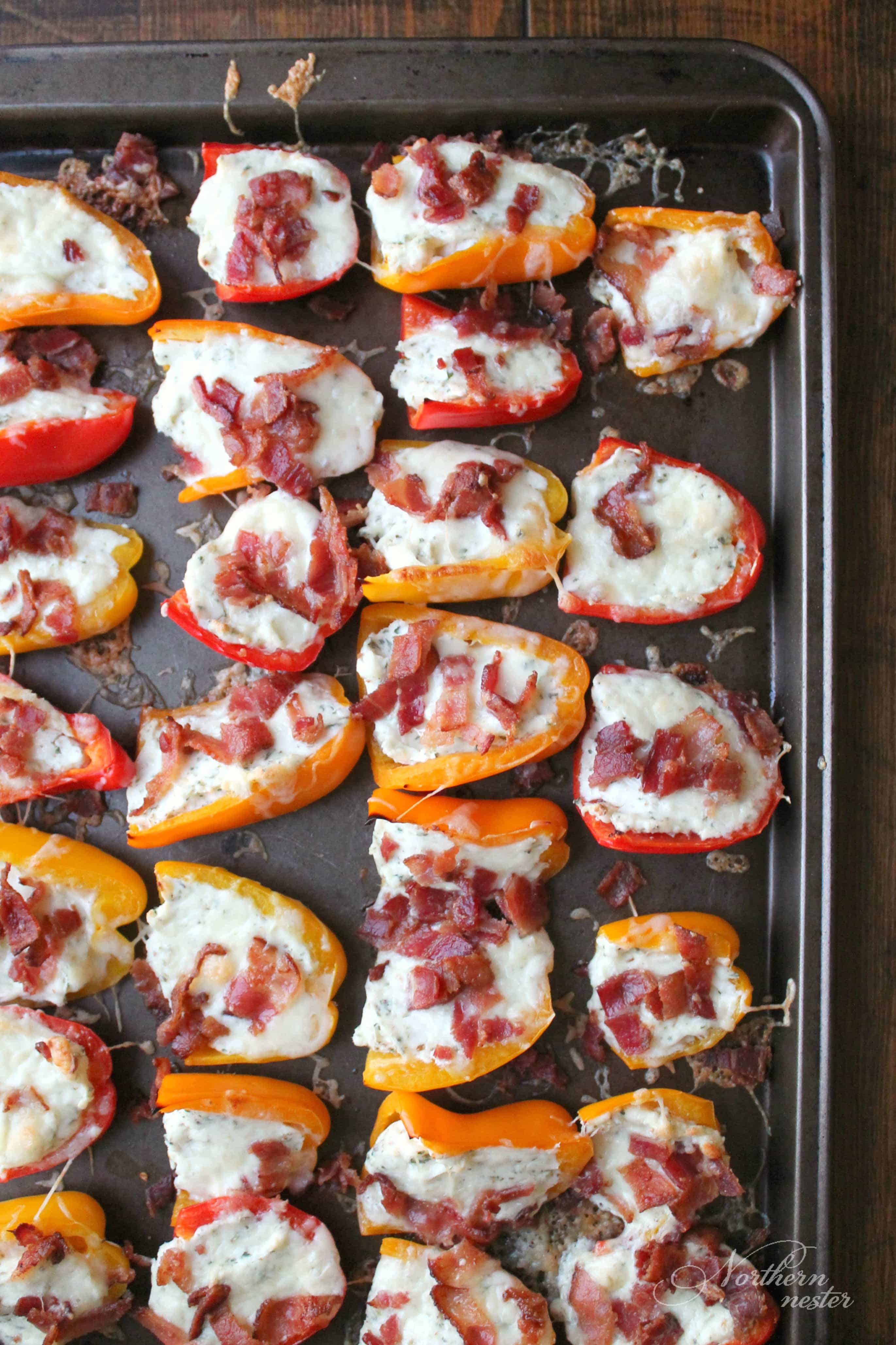 Bacon, Herb & Garlic Stuffed Mini Peppers | THM: S
These Bacon, Herb & Garlic Stuffed Sweet Mini Peppers are loaded with flavor and make for a crowd-pleasing, low-carb, THM-friendly S appetizer, snack, or lunch!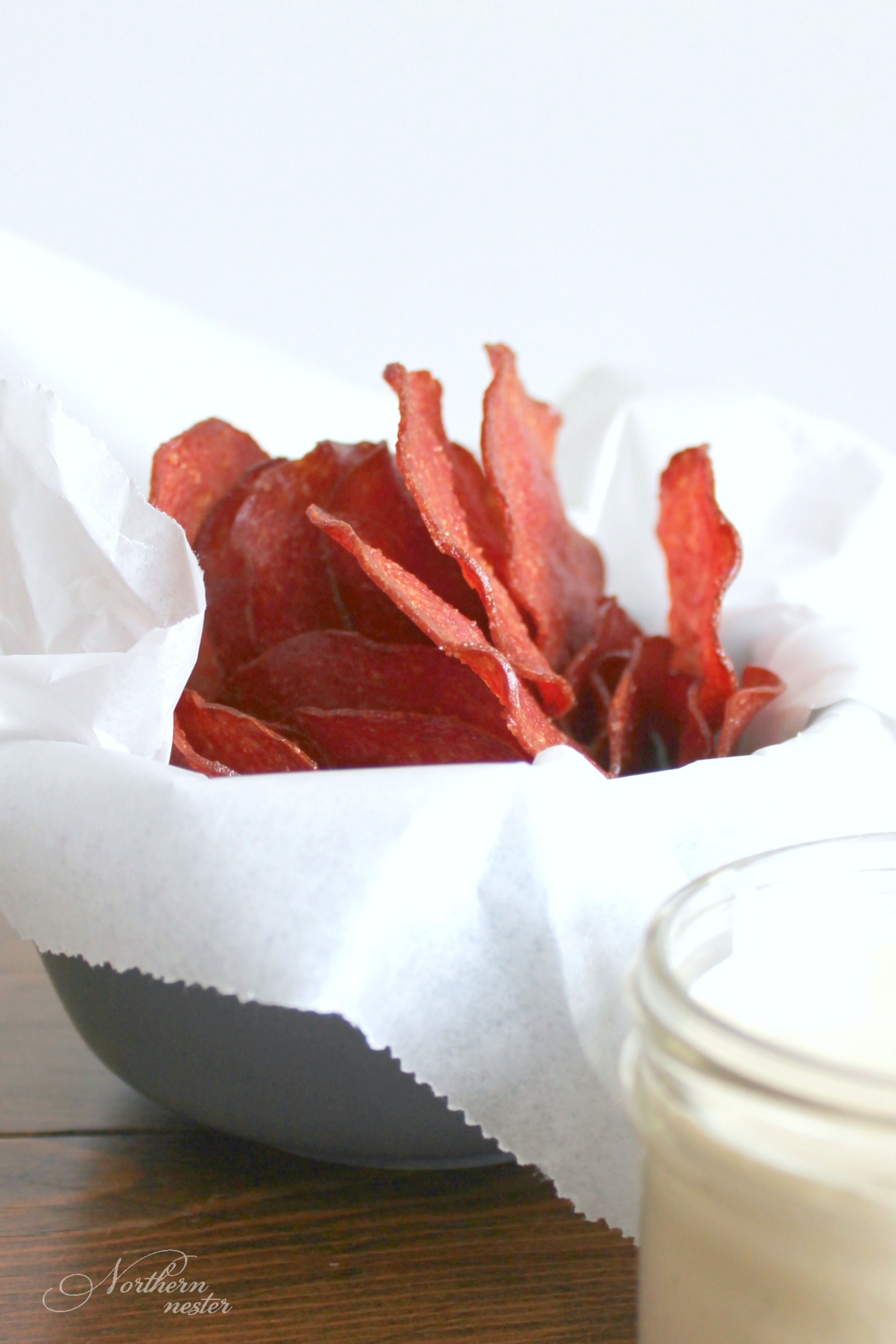 Salami Chips with Sweet Mustard Dip | THM: S
A small miracle happens when you bake salami slices in the oven: they turn into real, bona fide, crispy, crunchy chips that have all the good things about chips but none of the carbs. It couldn't possibly be any easier to make your own low-carb, keto and Trim Healthy Mama-friendly S chip that you can use to scoop up creamy, cheese-y dips and sauces without crossing fuels!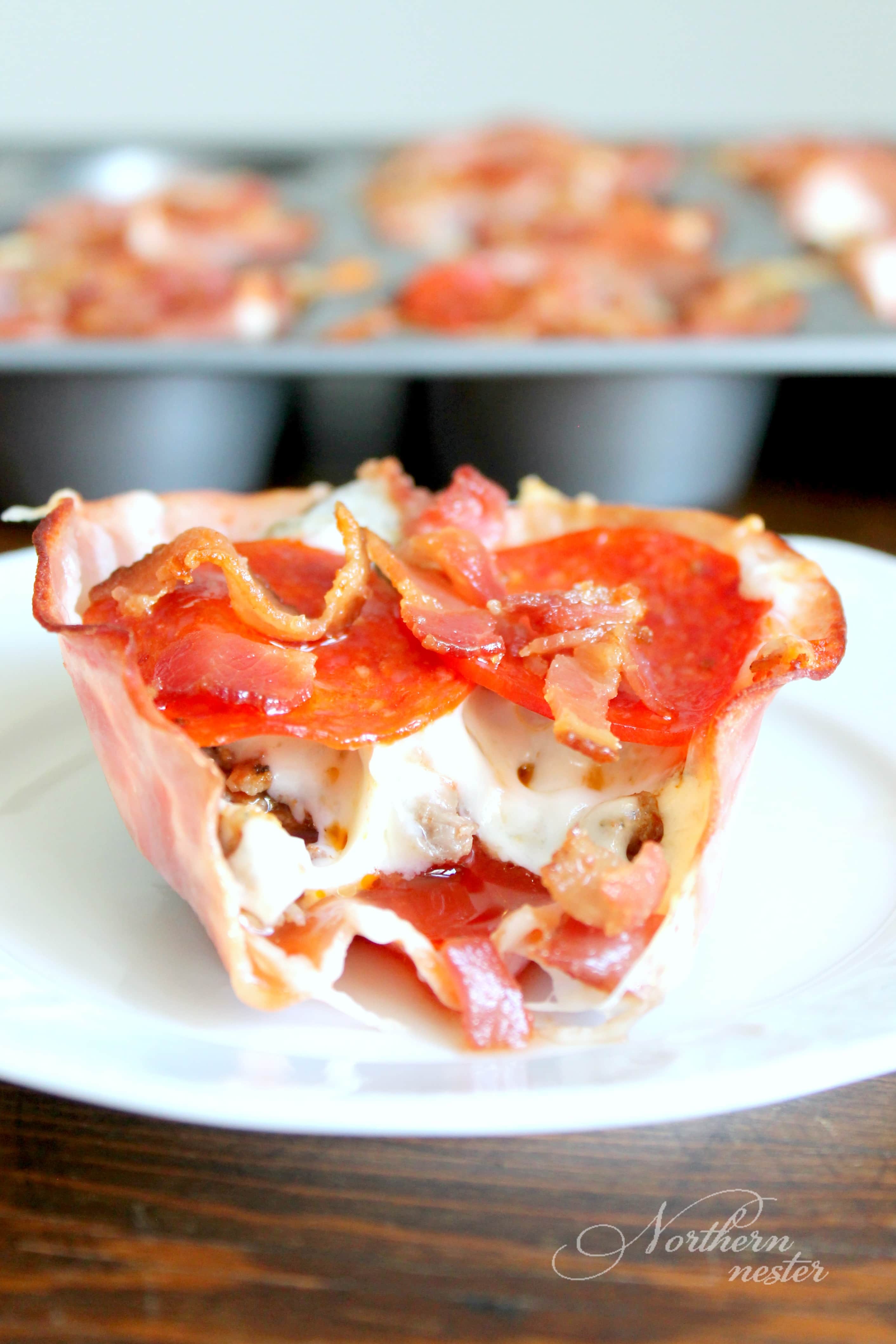 Meat Lover Pizza Cups | THM: S
These Meat-Lover Pizza Cups are essentially the very best parts of a pizza scraped off into a tasty little low-carb bowl!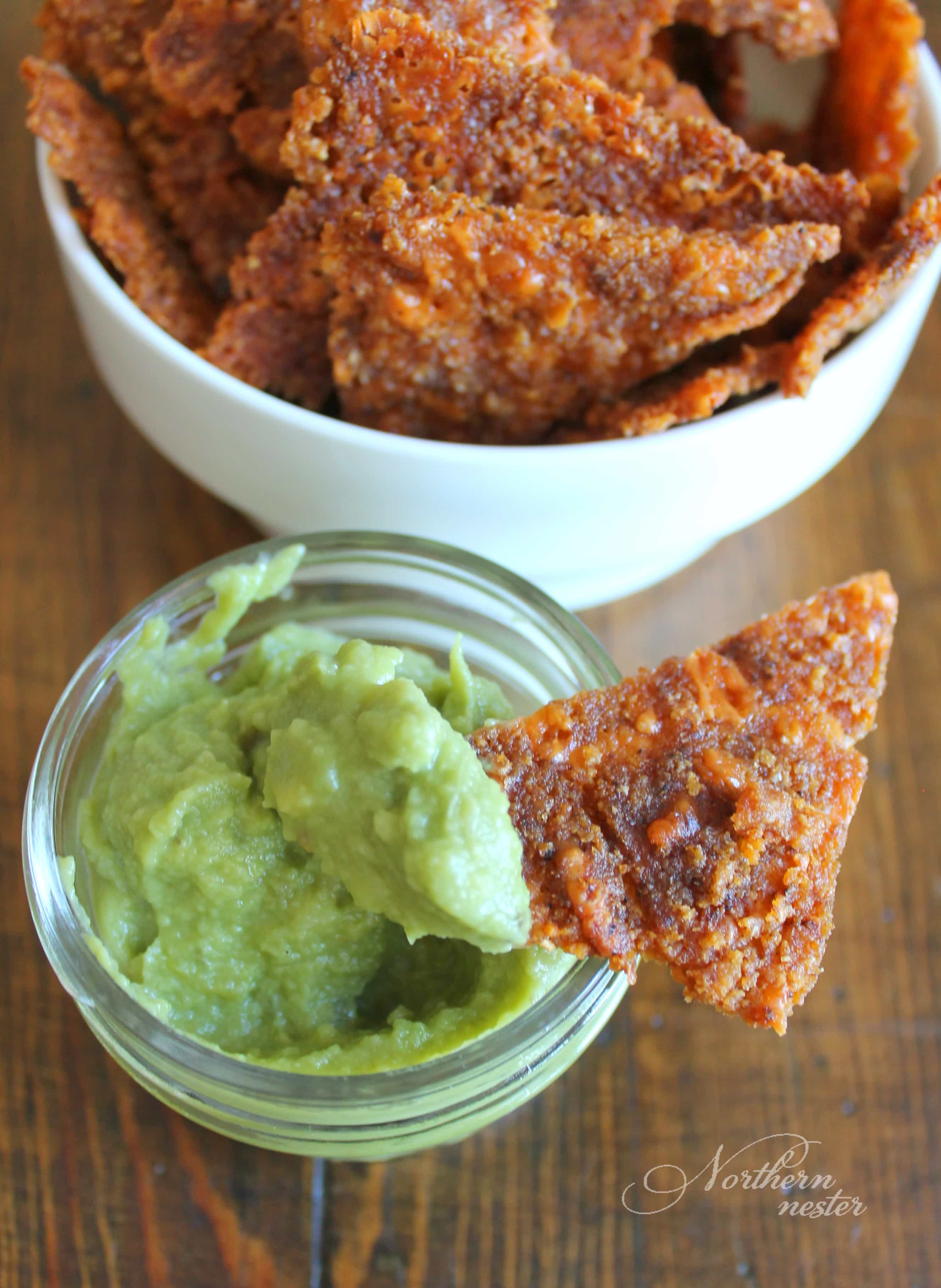 Low-Carb Nacho Chips with Guacamole | THM: S
 A truly crispy, very low-carb alternative to tortilla chips that stands up to dipping in salsa or guacamole.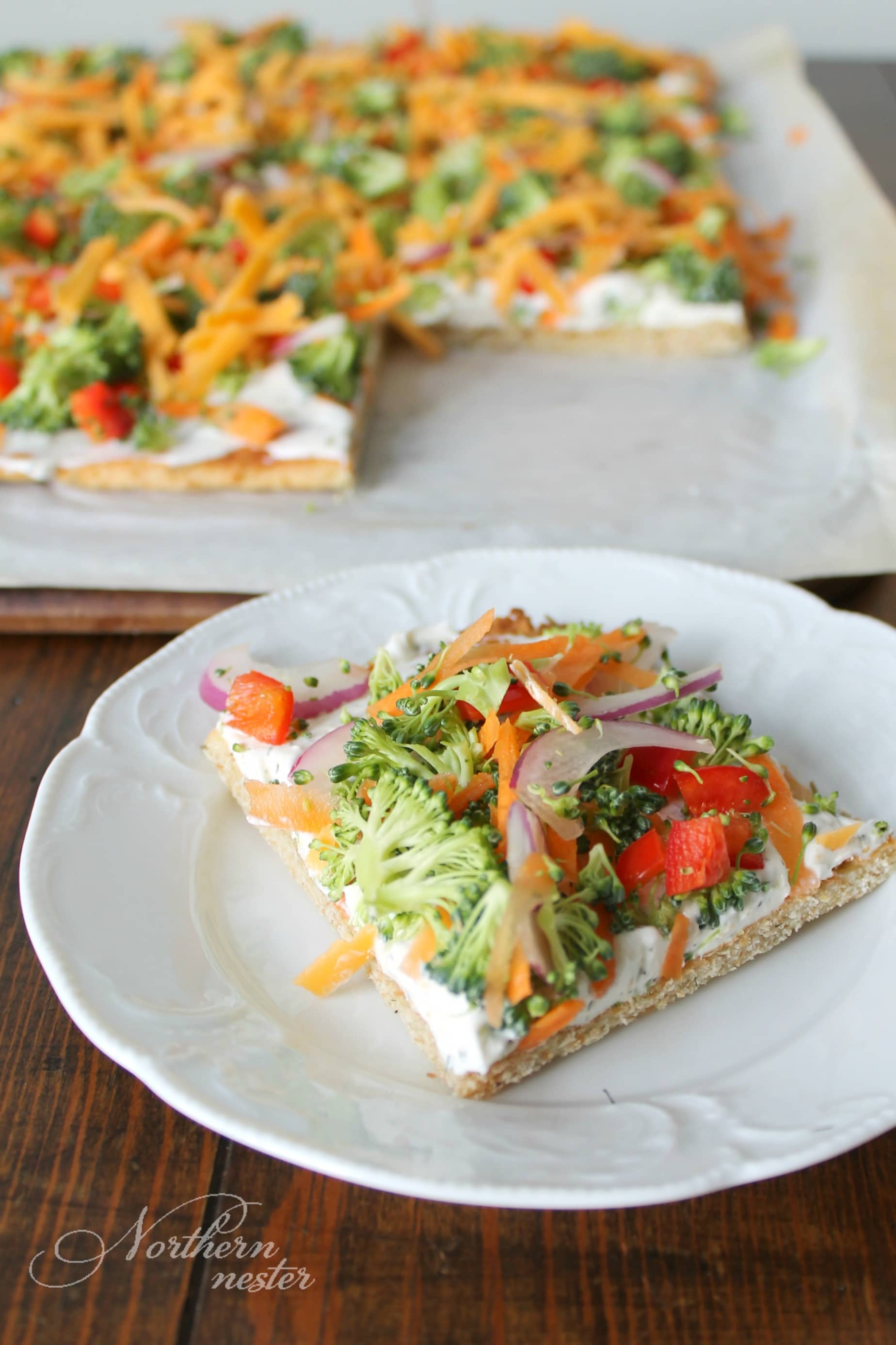 Veggie Pizza | THM: S
This low-carb Veggie Pizza is the THM S version of the Pillsbury crescent classic! It keeps for several days in the fridge, making a quick and easy lunch all week long!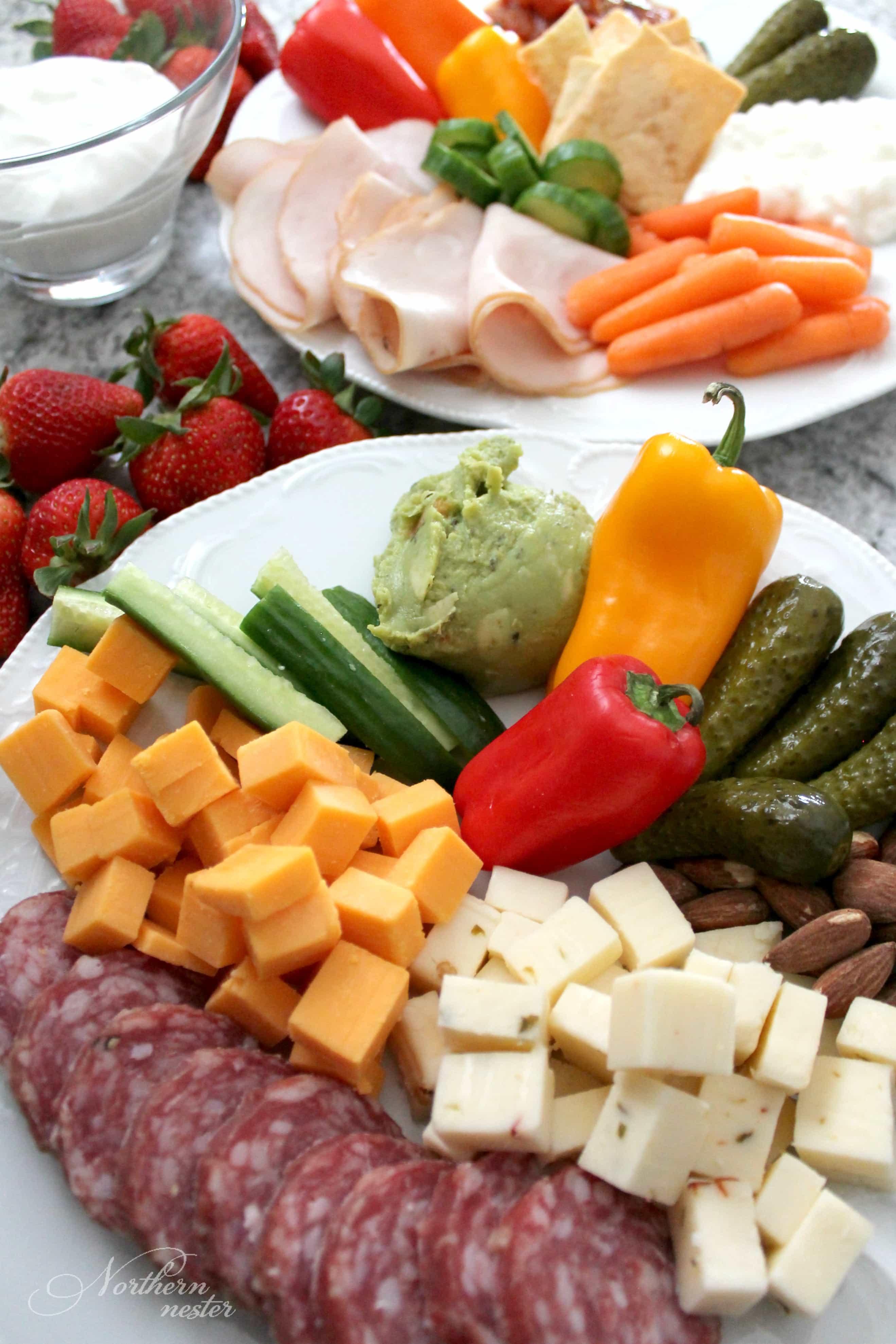 Assorted Platters | THM: S & E
I love the variety a platter offers.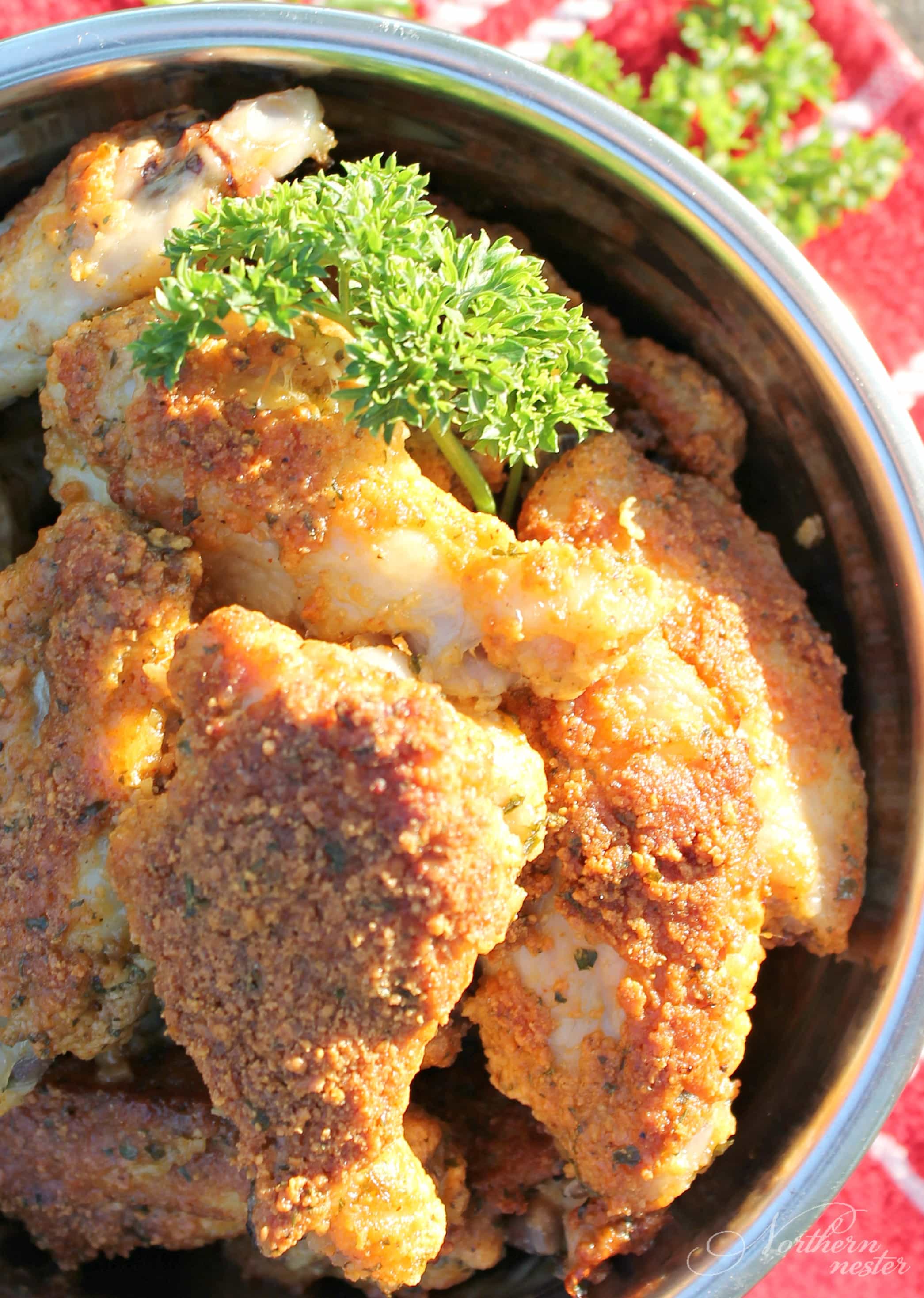 Parmesan Chicken Wings | THM: S
This is one of the easiest chicken wing recipes you will ever find. Kids especially love them; they're full of flavor, but not nearly as spicy as some other varieties.
Bacon-Wrapped Jalapeno Poppers | THM: S
These 4-ingredient Cream Cheese Bacon-Wrapped Jalapeno Poppers are an amazingly easy, tasty, affordable S appetizer, snack, or side that requires no special ingredients.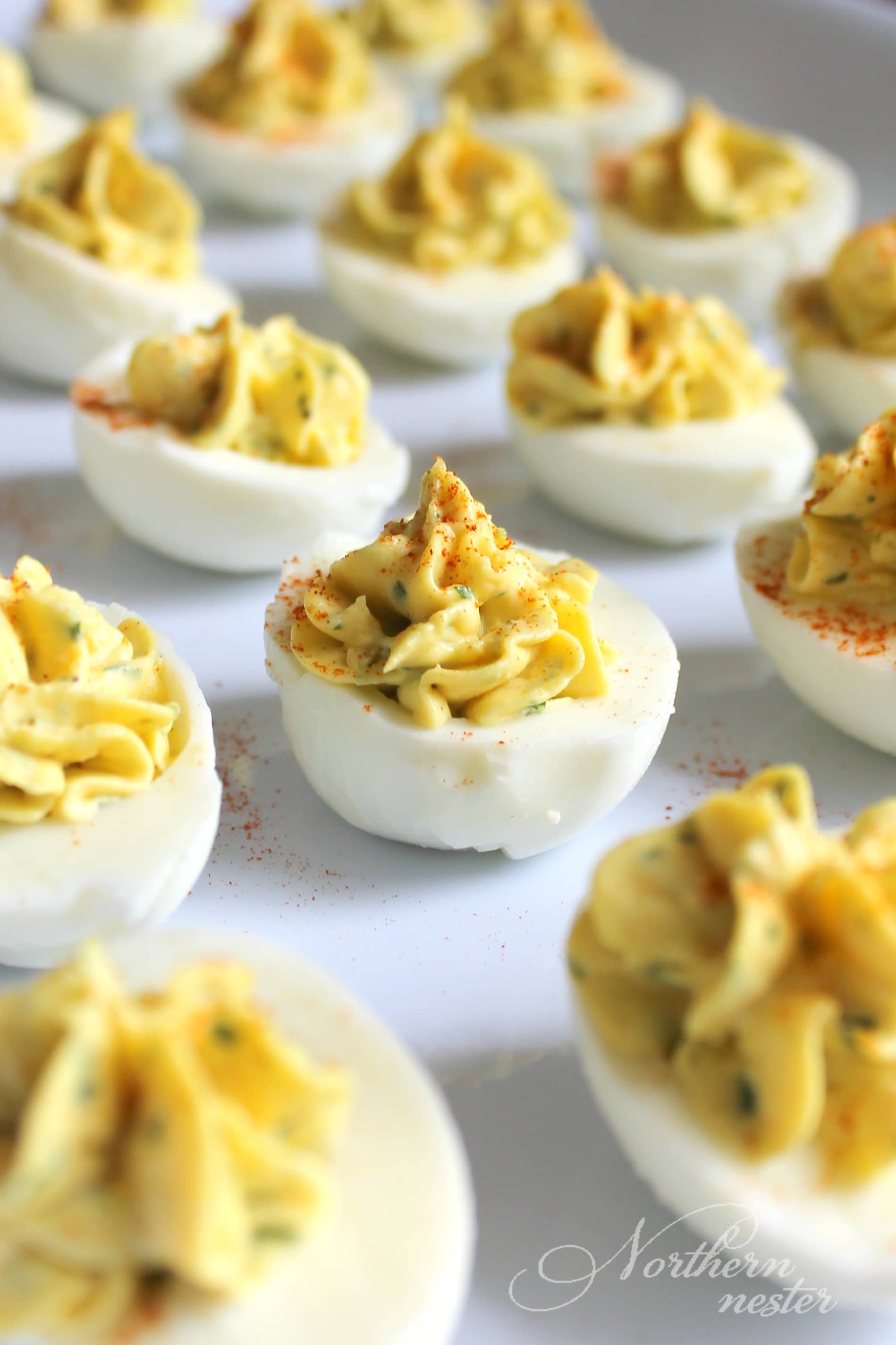 Deviled Eggs | THM: S
Deviled Eggs make a fantastic, high-protein, grab-and-go lunch, appetizer, or snack! This recipe comes from my Mom and is still my favorite!
Copy-cat Kelsey's Spinach Dip | THM: S
This warm, creamy, flavorful spinach dip tastes just like Kelsey's infamous appetizer! Delicious as a THM S with low-carb oven-baked chips, served with pepper and cucumber slices, or any of the chip alternatives above.