Thanksgiving was celebrated over a month ago in Canada, but since the majority of Northern Nester readers (and many of our friends) are American, I thought I'd put together a Trim Healthy Thanksgiving Menu for American Thanksgiving. It can be used anytime of year, of course (Christmas is only a month away!), but I usually reserve serving multiple courses for special occasions. 🙂
Each of the following recipes are a THM S or an FP, which means you can eat them all in the same meal without tandem fueling. No special ingredients are required to make any of them, which means this menu is great for the pocketbook, too!
A small glass of eggnog is a perfect way to start off a holiday meal! This recipe makes 7 servings.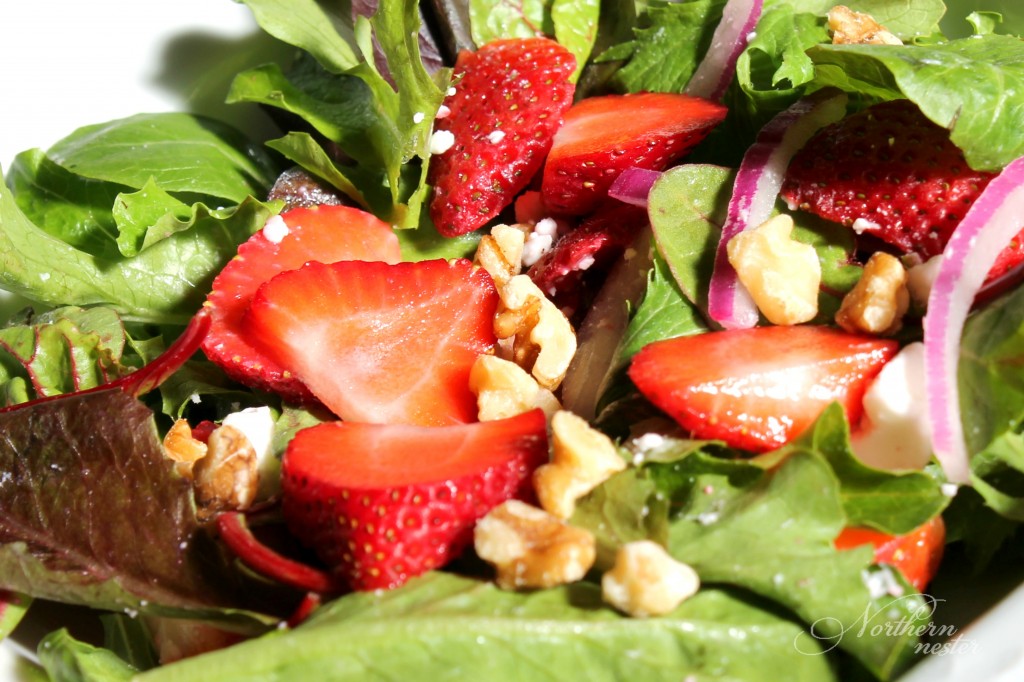 This pretty salad is light enough to serve before a big meal without skimping on flavor. A sprinkling of feta compliments the sweet strawberries and crunchy walnuts.
Mom's Tomato Spice Soup is a Fuel Pull, but since you're eating an S meal, feel free to garnish it with some shredded cheddar or Gouda, or grated Parmesan.
Roasted turkey is a wonderful S-friendly, traditional Thanksgiving dish, but if you'd like a change from the ordinary, this Chicken Cordon Bleu provides impressive presentation and flavor. Pair it with steamed green beans or oven roasted broccoli and drizzle on the Dijon Cream Sauce for a fabulous main course.
Roasted Broccoli & Cauliflower with Parmesan & Bacon
This is a very simple, but pretty and flavorful side that features two vegetables, broccoli and cauliflower. Parmesan, bacon, almonds, and a squeeze of fresh lemon juice kick it up a notch.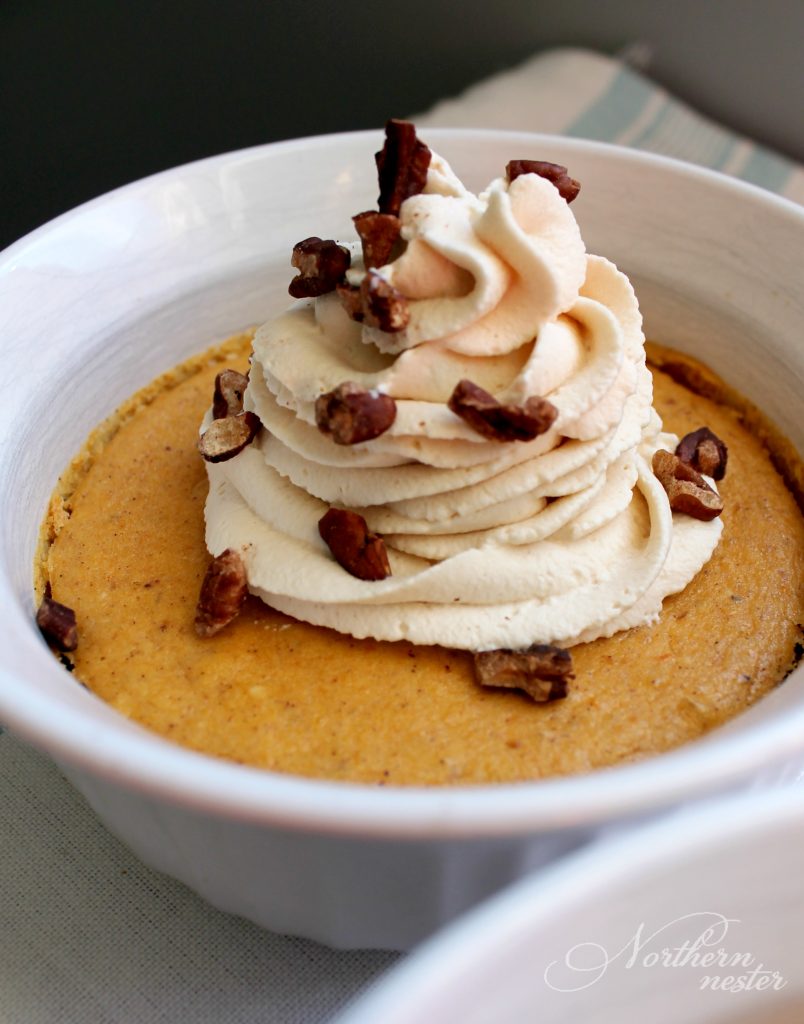 Pumpkin Cheesecakes with Maple Whipped Cream and Toasted Pecans
What's a Thanksgiving Dinner without pumpkin?! These individual Pumpkin Cheesecakes with Maple Whipped Cream and Toasted Pecans are guaranteed to please (you may need to double or triple the recipe)!  (Coconut Cream Pie, Peanut Butter Cheesecake and Low-Carb Brownie Pie are also great options!)
Happy Thanksgiving and happy, healthy eating!