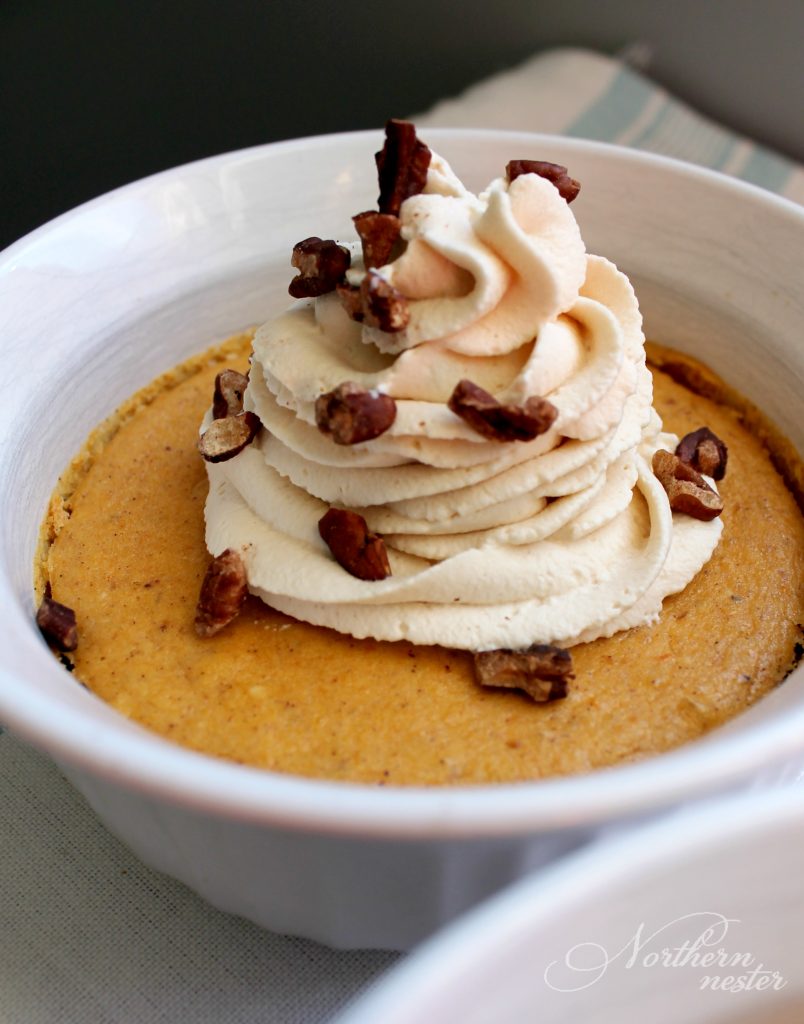 My husband isn't normally a Pumpkin Spice lover (say what?!), so I was a bit hesitant to have him sample a bite of these cheesecakes and turn up his nose on account of them being too pumpkin-y spicy.
I love Pumpkin Spice. I'd probably even like fried eggs with Pumpkin Spice, so alone, my conclusion that this Pumpkin Cheesecake with Maple Whipped Cream Topping & Toasted Pecans were indeed the very best THM friendly pumpkin dessert I had ever tried, was probably not a sufficient analysis in determining whether the recipe was worth putting up on the blog.
My hypothesis was that if I gave a bite to my Sweetie, his opinion mixed with mine, would probably be equivalent to the average person's reaction.
So I gave him a taste.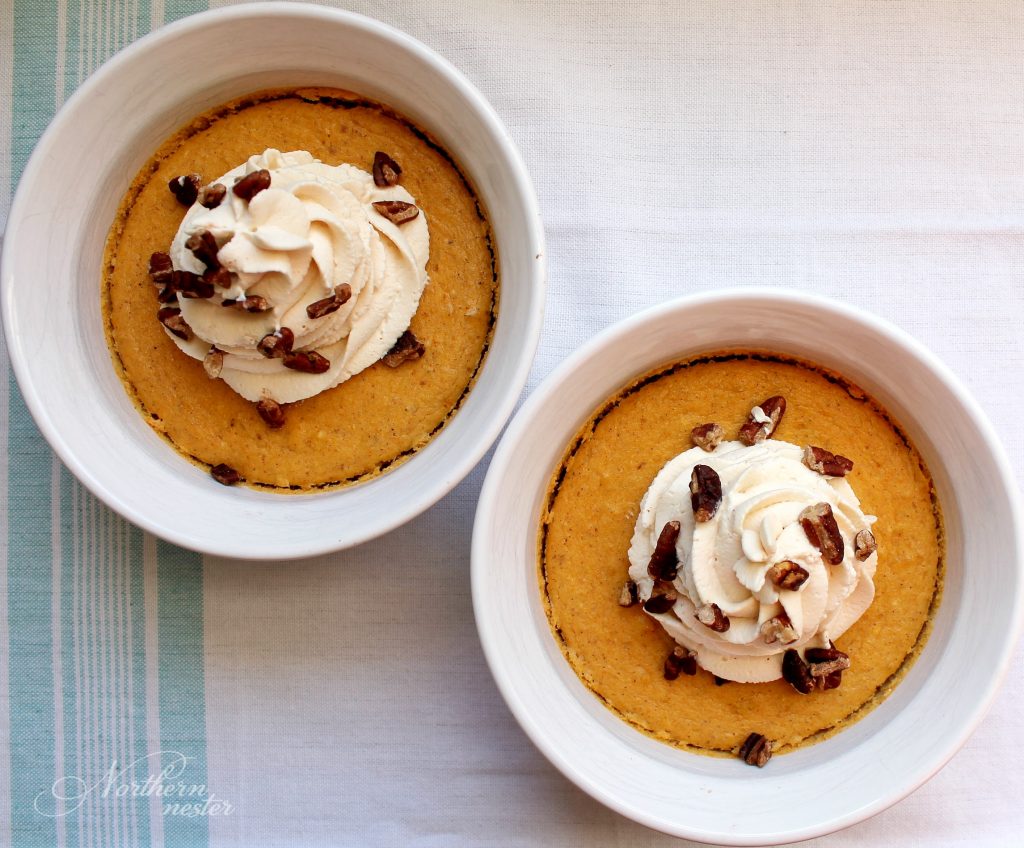 "This is actually good. Really good. It's amazing. Can I eat the whole thing?"
Happy dance.
It wasn't just me who loved it; a Pumpkin Spice naysayer loved it too. Maybe it was the maple-flavored whipped cream, maybe it was the toasted pecans, maybe it was the whole conglomeration; in any case, this dessert is perfect for an autumn date night.
One for him and one for you.
Yield: 2
Pumpkin Cheesecake with Maple Whipped Cream and Toasted Pecans For Two | THM S
Additional Time
2 hours
10 minutes
Ingredients
CHEESECAKE:
1/3 cup canned pumpkin
4 oz. cream cheese softened
1/2 tsp pumpkin spice mix
3 Tbsp xylitol
1/2 tsp vanilla extract
1 egg
1 Tbsp baking blend (OR 1 tsp golden flaxseed meal, 1 tsp coconut flour, 1 tsp almond flour)
TOPPING:
1/2 cup whipped cream
1 Tbsp xylitol
1/2 tsp maple extract
1/4 cup pecans, coarsely chopped
Instructions
Preheat oven to 350. Prepare a water bath to keep the cheesecakes from cracking by filling a 9x13" baking dish 1/4 of the way with water.
In another bowl, beat together cream cheese, pumpkin, pumpkin spice mix, and sweetener. Beat in egg and vanilla. Add baking blend and mix thoroughly. Pour into two, lightly buttered ramekins or souffle dishes. Set ramekins inside prepared water bath and bake for 30-35 minutes, or until set. Cool. Refrigerate for at least an hour.
For the topping, beat together whipping cream, sweetener, and maple extract. Pipe onto each cooled cheesecake.
Toast pecans by baking them on a cookie sheet for 3-4 minutes at 350. Cool. Sprinkle on top of whipped cream.
Notes
This recipe can easily be tripled and baked in an 8x8 to serve six.