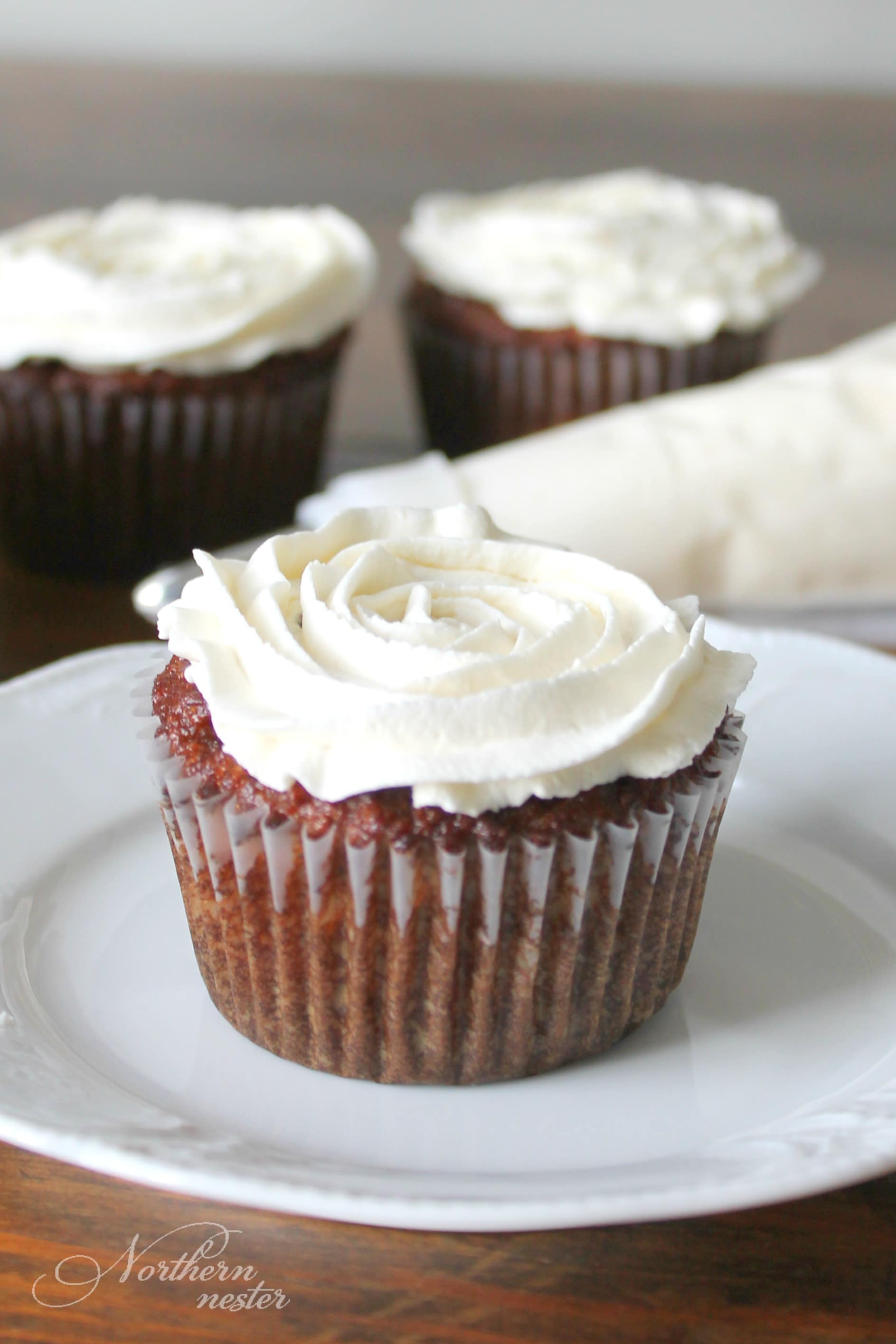 Oh, pumpkin. How I love you.
You make delicious cheesecakes (little, medium, and big ones), but my latest adoration for you comes in the form of the lightest, moistest, low-carb muffins I have ever eaten. You don't need any frosting, but the maple topping….this turns you into my favorite Trim Healthy Mama-friendly muffin of all time.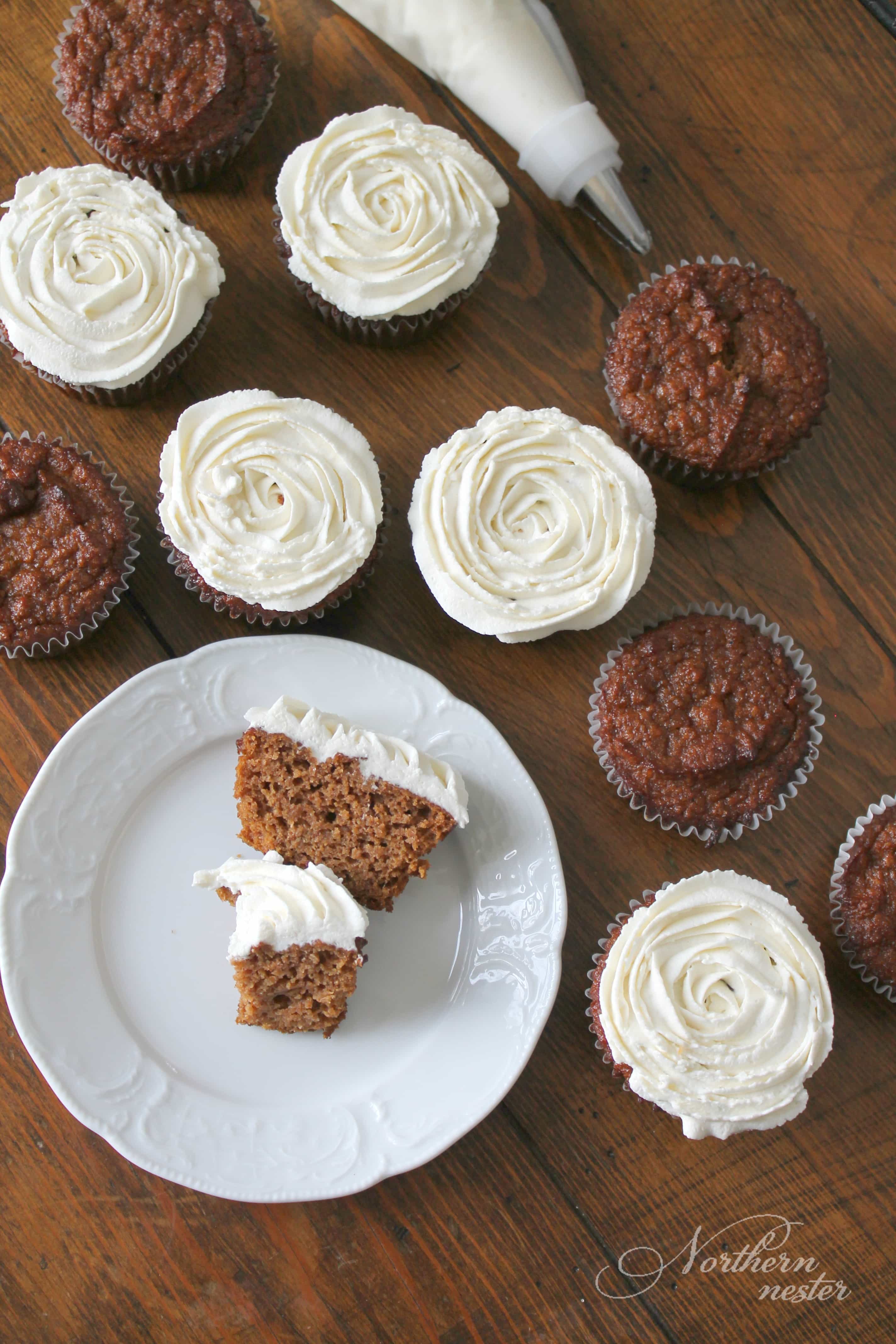 Y'all. If you've never baked a low-carb pumpkin muffin before (or any low-carb muffin at all), make this one! You'd think it was made with all-purpose flour, but nope; it's made with a blend of coconut flour, almond flour, and golden flaxseed meal. (Or, if you have Trim Healthy Mama baking blend on hand, you can use that instead.) These muffins are also gluten-free and dairy-free if you use coconut oil instead of butter and leave off the frosting!
I sweetened these muffins with xylitol, but you can use Gentle Sweet in half the amount. Also, in place of the cinnamon, ginger, nutmeg, and cloves, you can use 1 1/2 teaspoons of pumpkin spice instead.
Yield: 12 servings
Pumpkin Muffins With Maple Frosting | THM: S
These Pumpkin Muffins with Maple Frosting are my ultimate favorite Trim Healthy Mama Fall S snack! They are incredible with or without frosting.

Prep Time 20 minutes

Cook Time 25 minutes

Total Time 45 minutes
Ingredients
1/4 cup coconut flour
1/4 cup almond flour
1/4 cup golden flaxseed meal
1 tsp baking soda
1 tsp baking powder
1 tsp cinnamon
1/4 tsp ginger
1/4 tsp nutmeg
1/4 tsp sea salt
1/8 tsp cloves
1 cup canned pumpkin
1/3 cup xylitol
4 eggs
1/4 cup butter, softened
1 tsp vanilla extract
FROSTING
1 cup whipping cream
1 Tbsp xylitol
1/2 tsp pure maple extract
Instructions
Preheat oven to 350 F. Place liners in a muffin tin.
In a large bowl, stir coconut flour, almond flour, flaxseed meal, baking soda, baking powder, cinnamon, nutmeg, ginger, cloves, and salt together.
In a separate bowl, beat pumpkin, xylitol, eggs, butter, and vanilla together on high speed until smooth. Add to dry ingredients, and beat on low until well combined. Let mixture stand for a two minutes before scooping into muffing liners (it will thicken slightly).
Bake at 350 for 20-25 minutes, or until a toothpick comes out clean. Cool completely.
In another bowl, beat frosting ingredients together until stiff peaks form. Pipe onto muffins.
Notes
You can make these muffins dairy-free by using coconut oil instead of butter.

You can use 1 1/2 tsp of pumpkin spice instead of the the other spices.

Substitute 3/4 cup THM Baking Blend for the coconut flour, almond flour, and flaxseed meal, if desired.