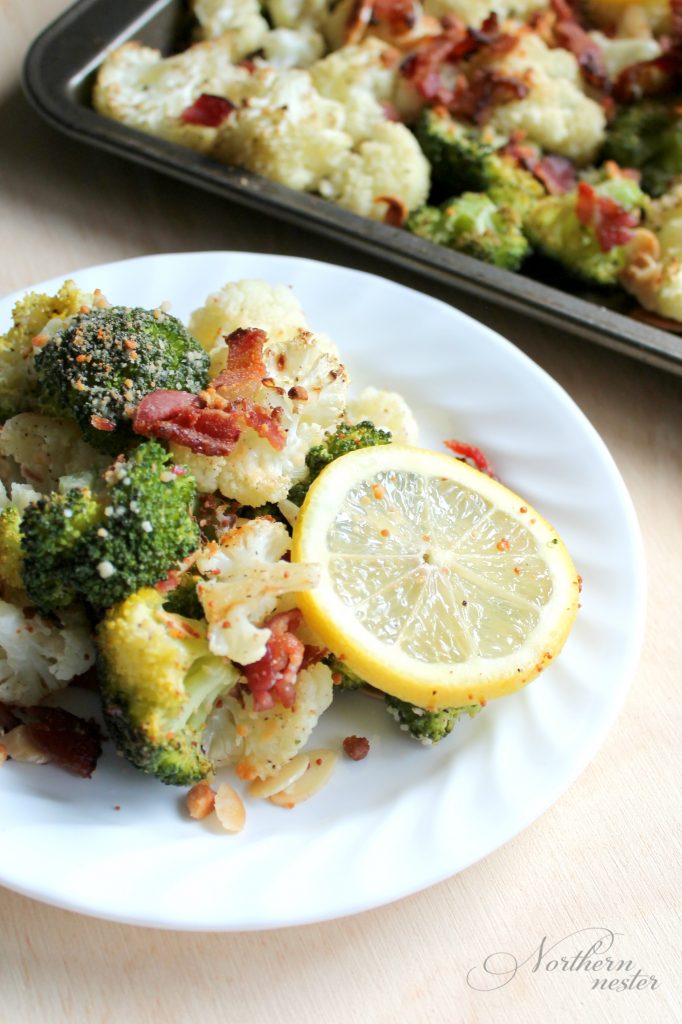 This is my hubby's favorite way to eat cauliflower. He isn't normally a fan of the white cruciferous vegetable, but when it's oven-roasted with olive oil, garlic powder, sea salt, ground pepper, Parmesan cheese, slivered almonds, bacon, and a squeeze of fresh lemon juice, he voluntarily goes back for seconds, and thirds, and fourths.
This is a great Trim Healthy Mama S side to serve with steak or roasted chicken.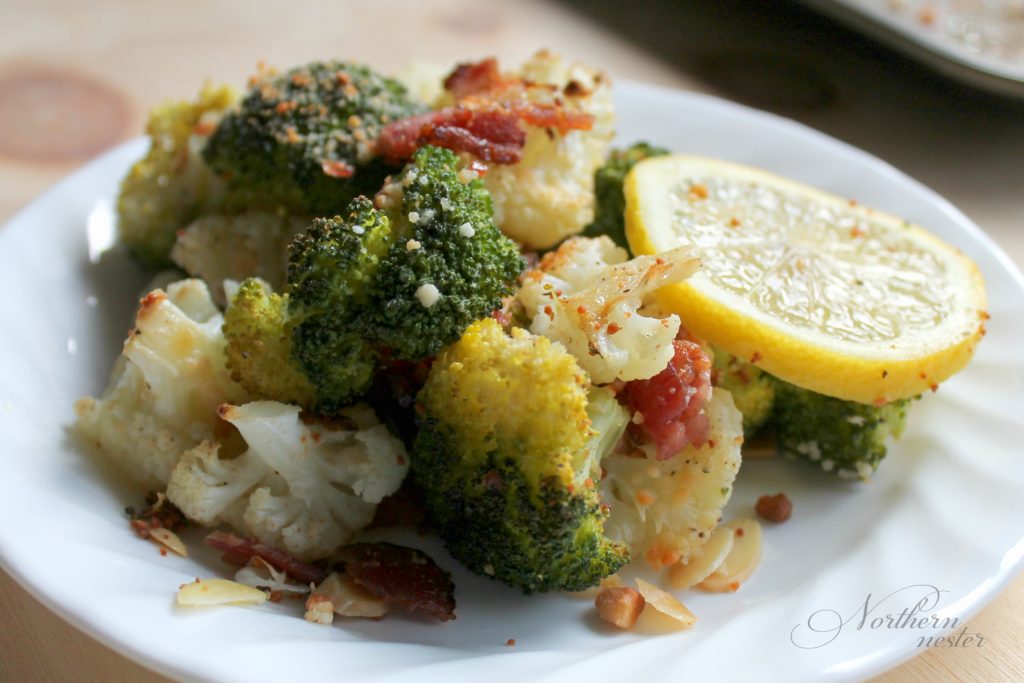 Yield: 6 servings
Roasted Broccoli & Cauliflower with Parmesan & Bacon
A very flavorful vegetable side to serve with a Trim Healthy Mama S meal.
Ingredients
1 head broccoli
1 head cauliflower
2 Tbsp olive oil
1 1/2 tsp sea salt
1/2 tsp garlic powder
1/2 tsp ground pepper
1/4 cup slivered almonds
1/3 cup Parmesan cheese, grated
8 strips pre-cooked bacon, crumbled
1/2 a lemon
Instructions
Pre-heat oven to 425 F.
Cut broccoli and cauliflower into bite-sized florets. Lay in single layer on baking sheet. Drizzle on olive oil and seasonings. Stir to coat. Sprinkle on almonds, bacon crumbles, and Parmesan cheese.
Bake at 425 for 20-25 minutes. Squeeze on the juice of 1/2 a lemon before serving.