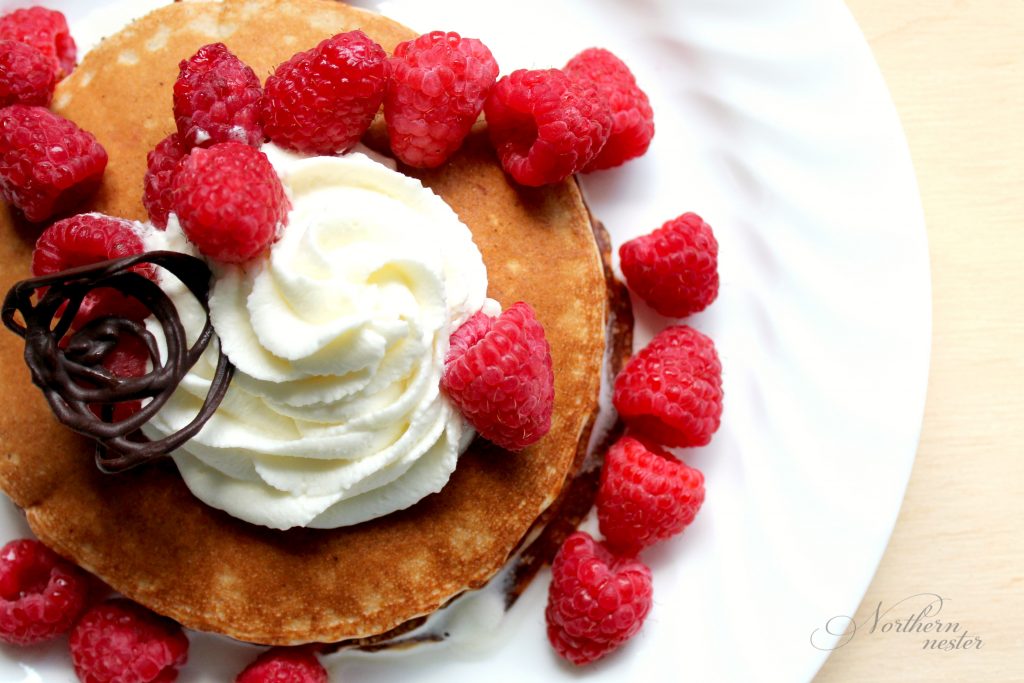 Everyone needs a good waist-friendly pancake they can douse in naturally sweetened whipped cream, chocolate, and raspberries.
I wasn't a fan of the Bring Da Buttah pancakes in the Trim Healthy Mama Cookbook, so I took a few cues from my favorite E Trim Healthy Pancakes on the page before and made them S compatible instead.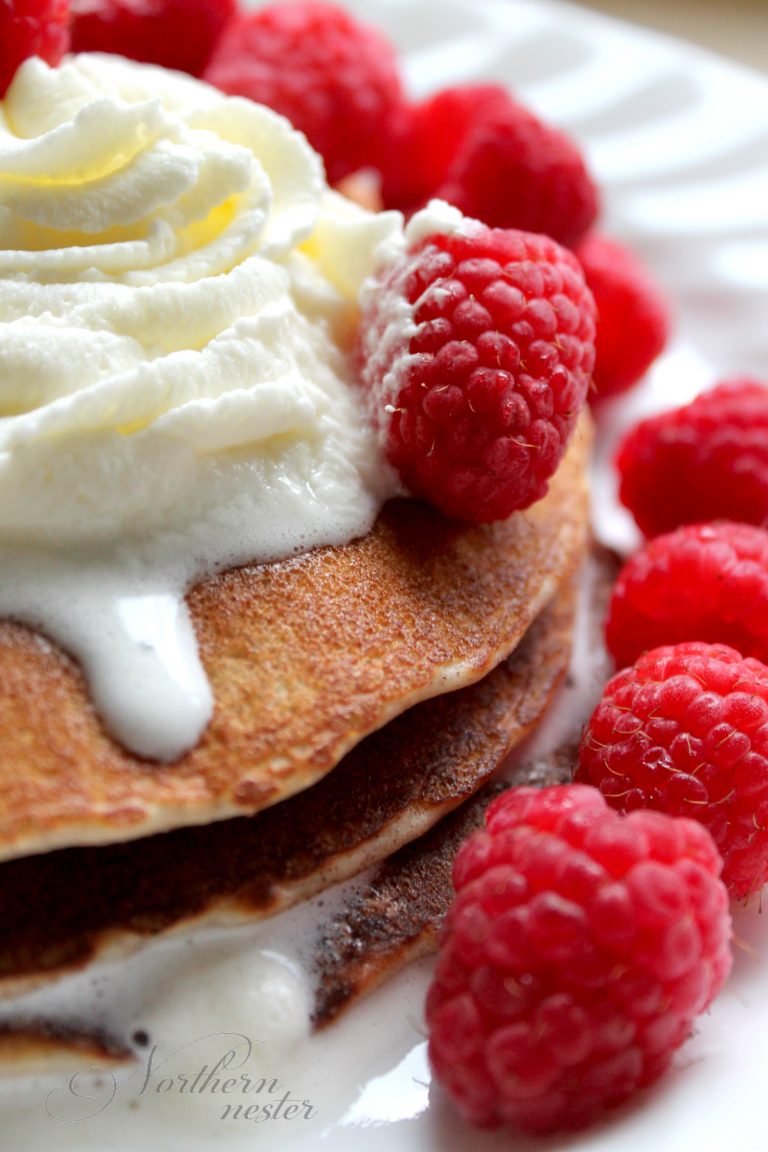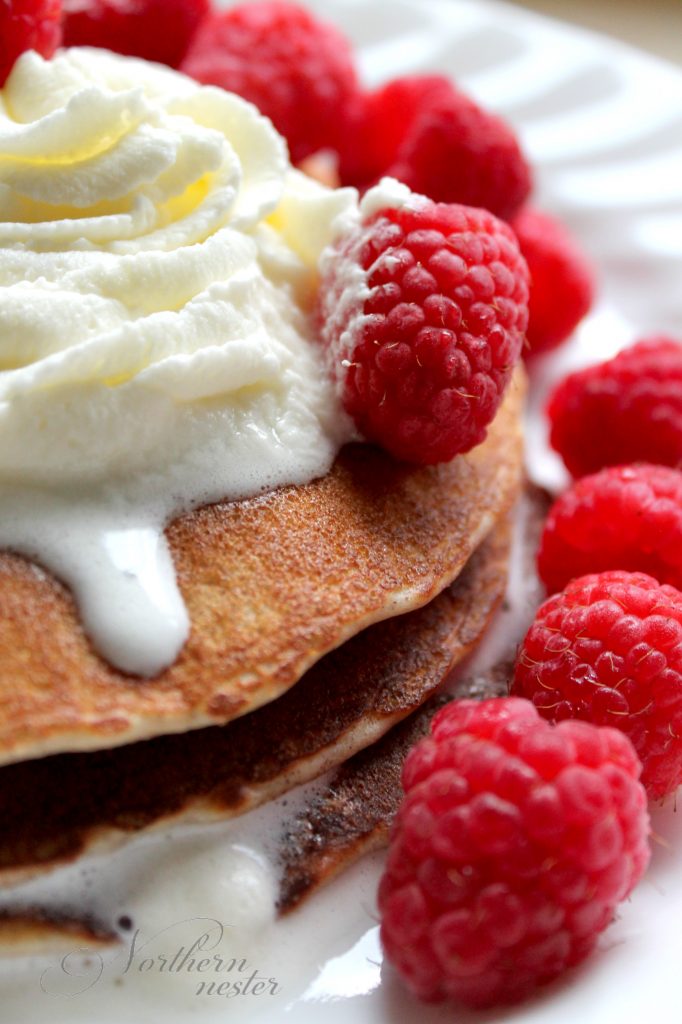 Everything gets dumped and whirred in the blender, so it's super easy and there's very little clean-up. Instead of egg whites, I used whole eggs; instead of cottage cheese, I used ricotta cheese; instead of oat flour, I used a combination of almond and coconut flours. A bit of vanilla, baking powder, sweetener, salt, butter (and I added a wee bit of cinnamon, but you can leave that out, if you'd like) finished it off.
The Best Low Carb Pancakes | THM S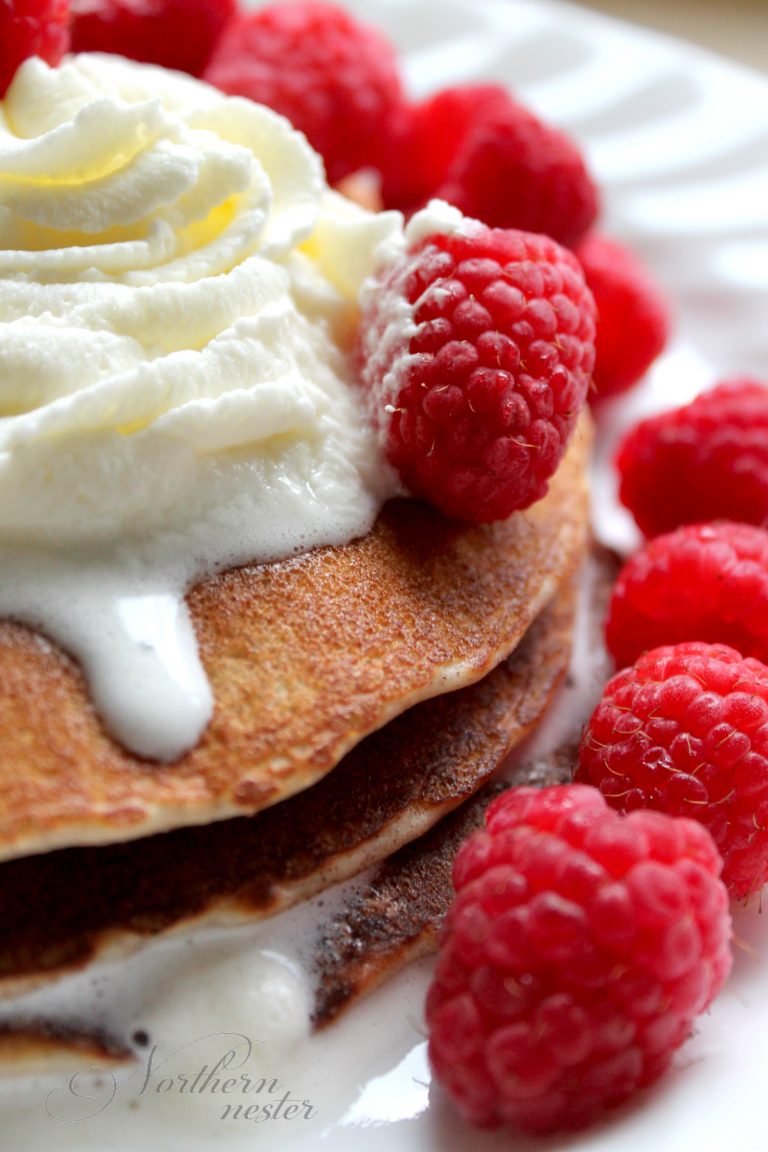 Ingredients
3 eggs
1/2 cup ricotta
1/3 cup almond flour
2 T coconut flour
1/4 tsp mineral salt
1/2 Tbsp melted butter
1 tsp vanilla extract
1 Tbsp xylitol
1/2 tsp baking powder
OPTIONAL: 1/2 tsp cinnamon
Instructions
Dump all ingredients in the blender and blend until smooth. Pour batter by 1/4 cup fulls onto hot, well-greased non-stick griddle and heat until bubbles form on top of pancakes. Flip once and cook for a minute or two on another side.