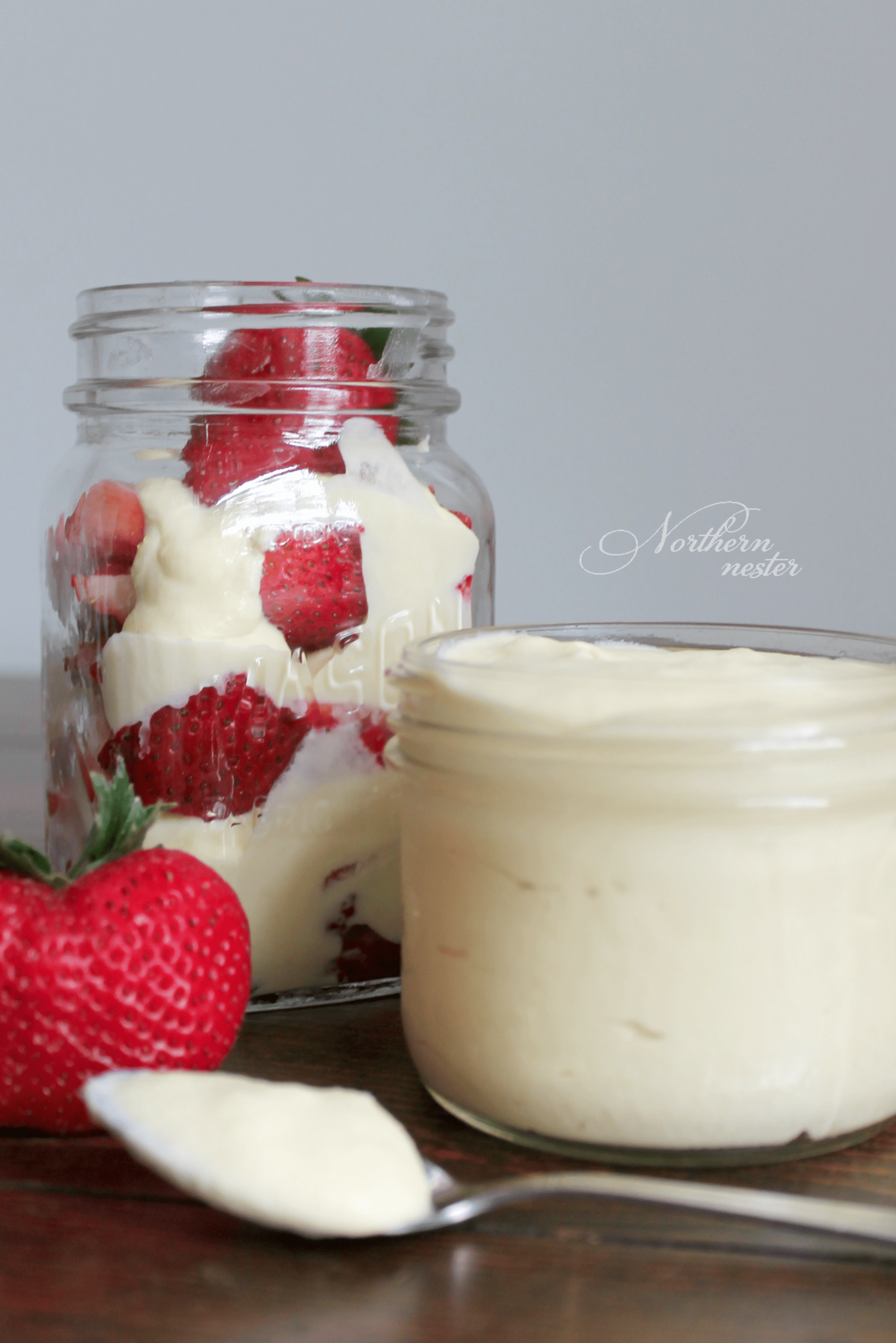 Low-carb custard sauce is the perfect alternative to whipped cream or Greek yogurt when you need a protein source for a berry-filled snack or dessert. Gluten-free and a Trim Healthy Mama S, this low-carb custard sauce also makes a wonderful filling for on-plan S or FP crepes, waffles, pancakes, and trifles. Personally, I like freshly sliced strawberries or raspberries layered with the custard sauce in a jar the best. A wonderfully quick, easy, and delicious snack if you keep the custard on hand in the fridge (it keeps well for several days in a sealed jar).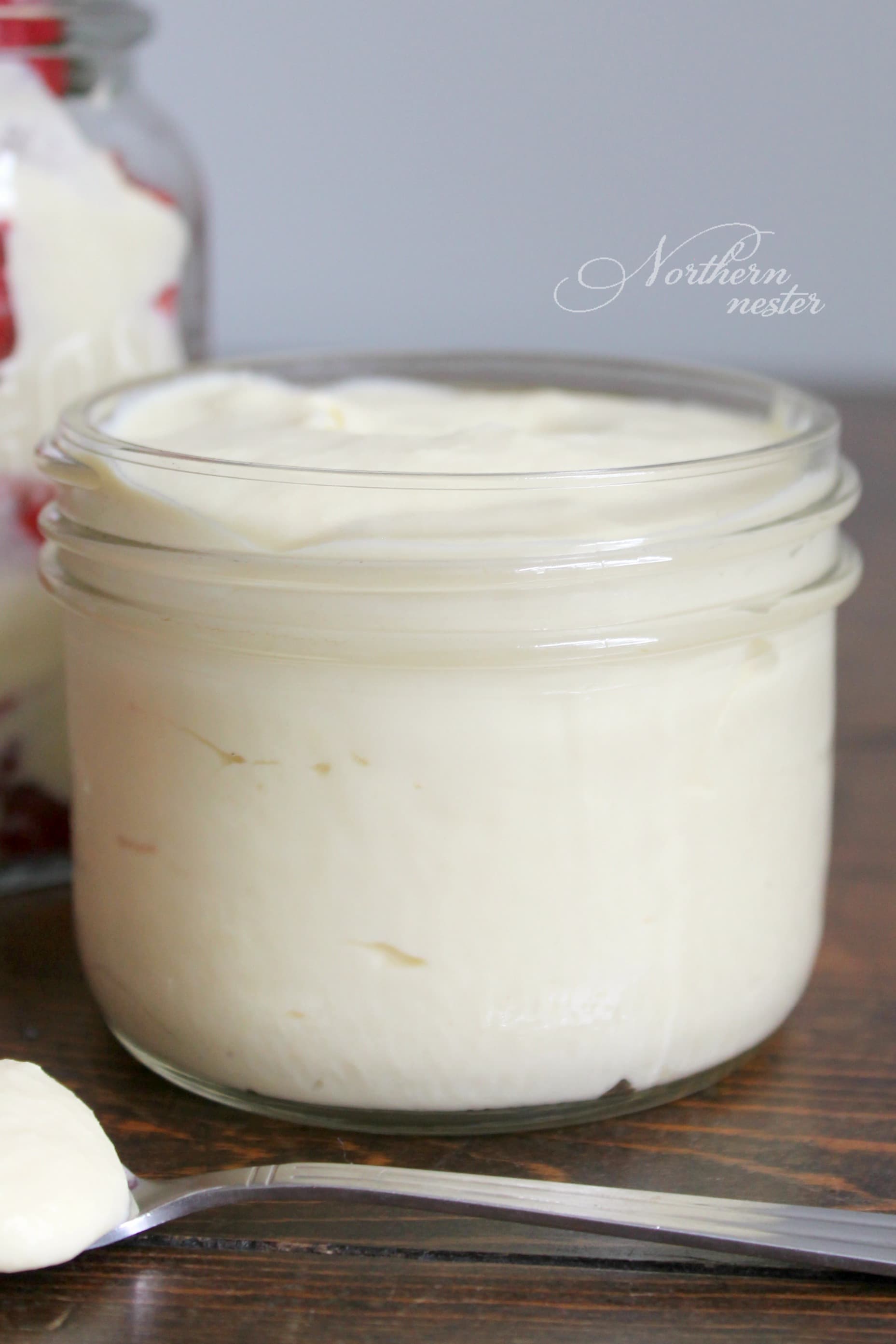 You don't need any special ingredients for this sauce. It's made from just whipping cream, egg yolks, sweetener (I used xylitol, but you can use half the amount in Gentle Sweet), and vanilla extract. You don't even need xanthum gum or gluccie] to thicken it up; the yolks do that all on their own during refrigeration.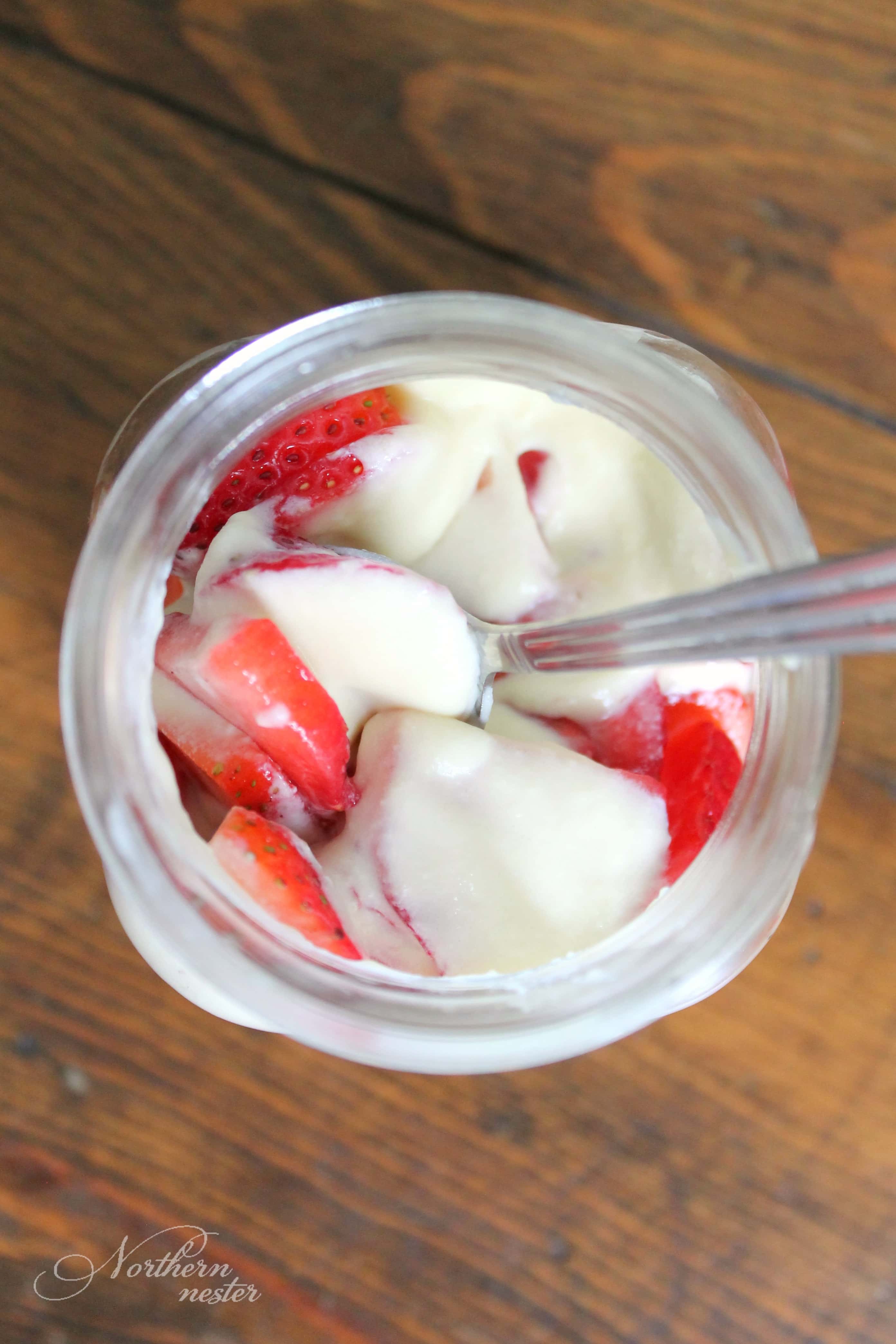 I didn't strain my custard (ain't nobody got time for that!), but if you'd like your sauce to be impeccably smooth, you can wring it through a cheesecloth before refrigeration.
Yield: 1 1/2 cups
Low-Carb Custard Sauce| THM: S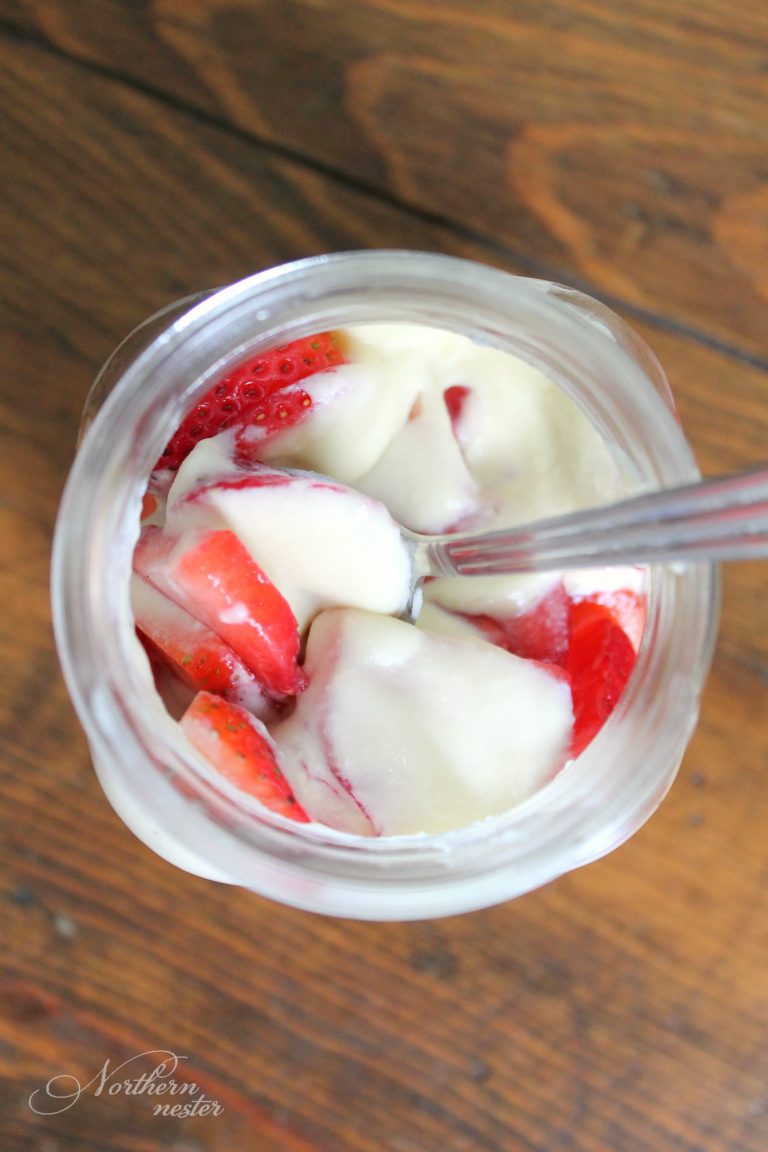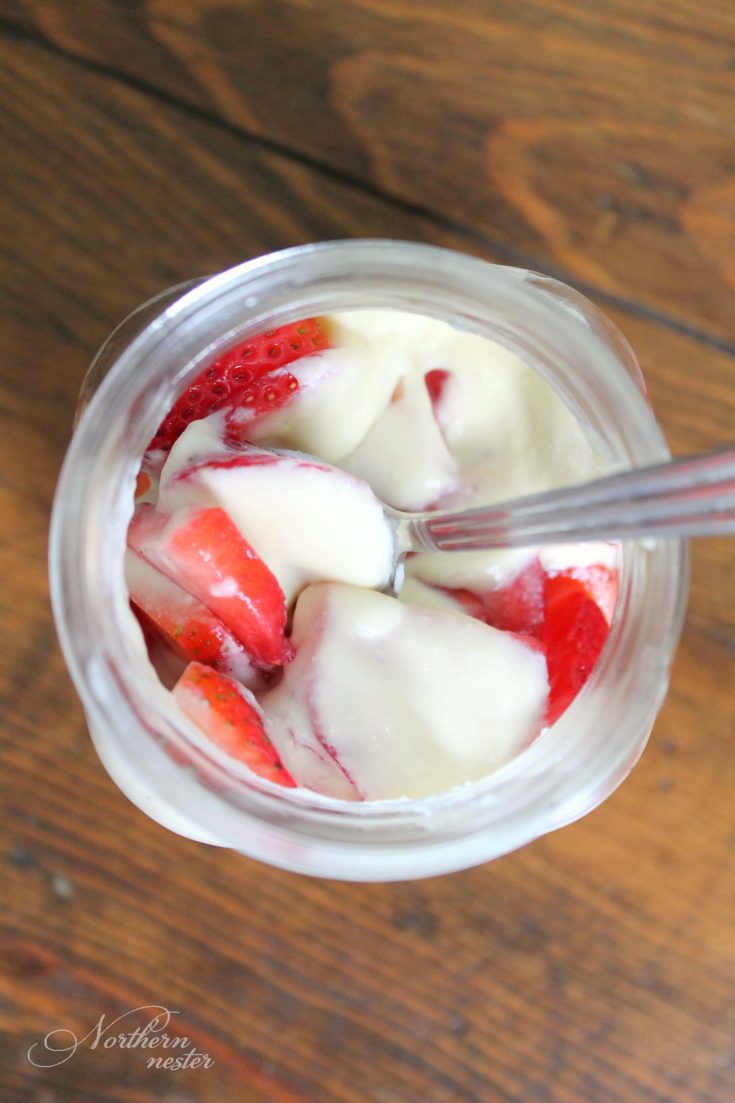 Prep Time 20 minutes

Additional Time 2 hours 40 minutes

Total Time 3 hours
Ingredients
1 1/2 cups whipping cream
3 egg yolks
4 Tbsp xylitol (OR 2 Tbsp Gentle Sweet)
1 tsp vanilla extract
Instructions
To make the custard, pour whipping cream in saucepan and bring to a simmer. In a metal bowl, whisk yolks and sweetener together. Gradually whisk into the hot cream and sit continually over medium heat until custard thickens (about 5 minutes). Whisk in vanilla extract and remove from heat. Cover and refrigerate custard for 3 hours until cool (can be made a day or two ahead of time). The custard will continue to thicken as it cools.
Notes
Delicious with berries, as a filling in crepes and trifles, or as a topping for waffles and pancakes!