Ever wonder what gets served for the holidays in the homes of the Recipe Bloggers?!
We've put together a collection of our very favorite Trim Healthy Mama friendly Holiday Recipes, the ones we personally love best – recipes our own families request and look forward to each year!
These are more than just fan favorites, they are our favorites.
They are recipes we're excited about about sharing with guests and non-THM extended family members. Consequently, you can feel confident about serving up these Trim Healthy Mama Holiday dishes to yours, too!
Note: Always disclose alternative sweeteners to guests, as some of them may not tolerate all of them well. You wouldn't want to be responsible for ruining their dinner!
Trim Healthy Mama Friendly Holiday Recipes
I've divided our favorite Trim Healthy Mama Holiday Recipes into two categories: Savory and Sweet. One section for dinner and the other for the dessert table!
Each recipe is categorized by fuel type, and discloses which blogger's table you can find it (you know, in case you want to crash their party, ha!).
We think Holidays are great opportunities to enjoy a Crossover, so go ahead and create your holiday menu with a pile of S's and E's!
Savory Trim Healthy Mama Friendly Holiday Recipes
Main Dish
Chicken Cordon Bleu – S.
This low-carb, gluten-free Chicken Cordon Bleu looks impressive, but is incredibly easy to make! A Dijon Cream Sauce brings vegetables to the next level. A great THM S meal to serve to company. From Northern Nester
Deviled Turkey – S.
This is about as easy as cooking a turkey gets! From Briana Thomas
Low-Carb Brown "Sugar" Glazed Ham – S.
The combination of flavors in the glaze reminds me of a honey- or brown sugar-glazed ham. Absolutely delicious! From Briana Thomas.
Vegetable Recipes
This green bean casserole is easy to make using the Instant Pot (or you can use the stove). It doesn't require any canned soups! From Yellow Glass Dish
Mashed Cauliflower with Cream Cheese and Asagio – S
This is the best mashed potato sub I have tried. No one will complain when Mashed Cauliflower with Cream Cheese and Asiago takes that starchy side's place. From Joy Filled Eats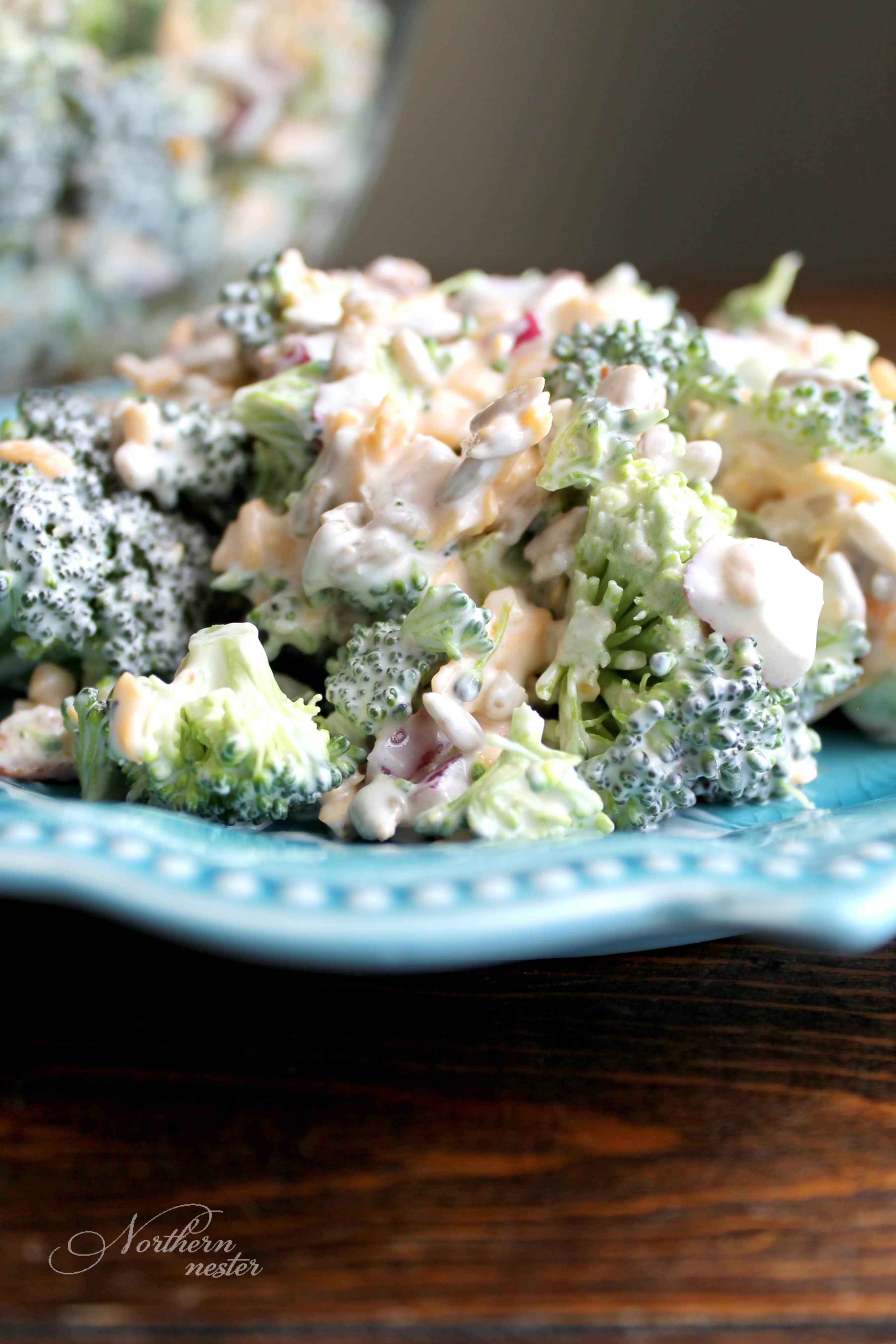 Creamy & Crunchy Broccoli Salad – S. From Northern Nester
Broccoli is naturally high in protein; paired with sunflower seeds, bacon, cheese, and sour cream-based dressing, this recipe can also serve as a high protein meal on its own.
Loaded Green Beans – S. From Northern Nester
You may never prepare them another way again after you try these Loaded Green Beans! They take just 5 minutes of prep and are on the table in 30 minutes. Low-carb, gluten-free, keto, THM: S.
More Vegetable Recipes:
Breads and Stuffing/Dressing Recipes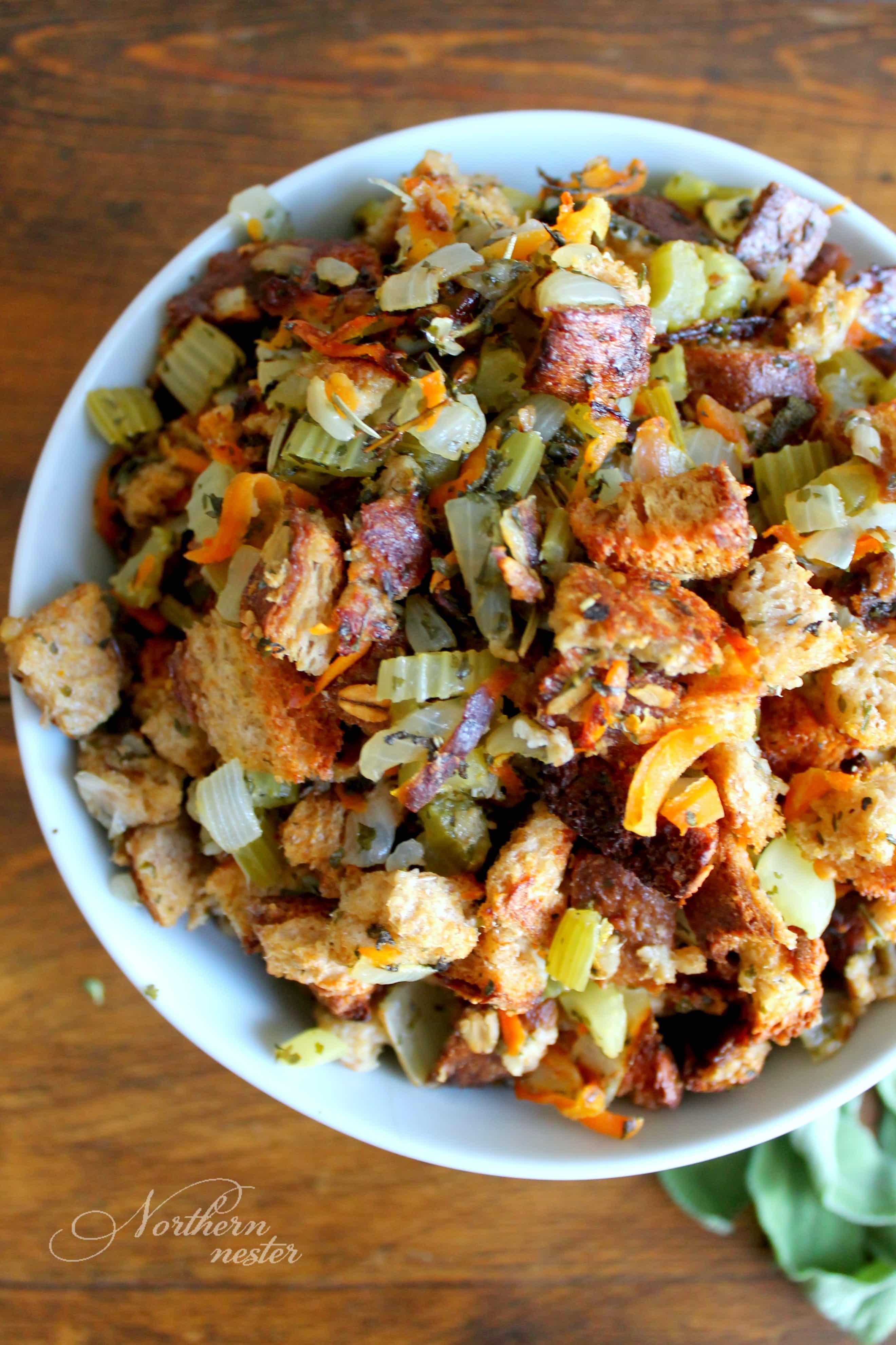 Trim Healthy Mama Stuffing – E
Do you know what's better than stuffing that comes from a box? This Trim Healthy Mama stuffing that's free from sugar and full of energizing carbohydrates! From Northern Nester
Easy, Fluffy Sprouted Wheat Rolls – E
Wonderful rolls for the holidays or anytime! From Joyful Jane
Bread Stuffing – E
Everyone loves bread stuffing. My mother always made the best stuffing. From Around The Family Table
Fluffy Sprouted Rosemary Rolls – E or XO
These delicious rolls are sure to impress on your special occasion! From Joyful Jane
More Breads and Dressing/Stuffing Recipes:
Cranberry Recipes
Aunt Kathy's Holiday Cranberry Salad – S
Tart cranberries, crispy pecans, rich whipped cream, and a special low-carb veggie make my Aunt Kathy's cranberry salad Trim Healthy Mama friendly. I've loved this dish as long as I can remember and I hope this delightful recipe will become a favorite at your holiday tables, too. From Oh, Sweet Mercy
More Cranberry Recipes:
Cranberry Orange Relish – E. From The Healthy Milestone
Sweet Trim Healthy Mama Friendly Holiday Recipes
Pumpkin Recipes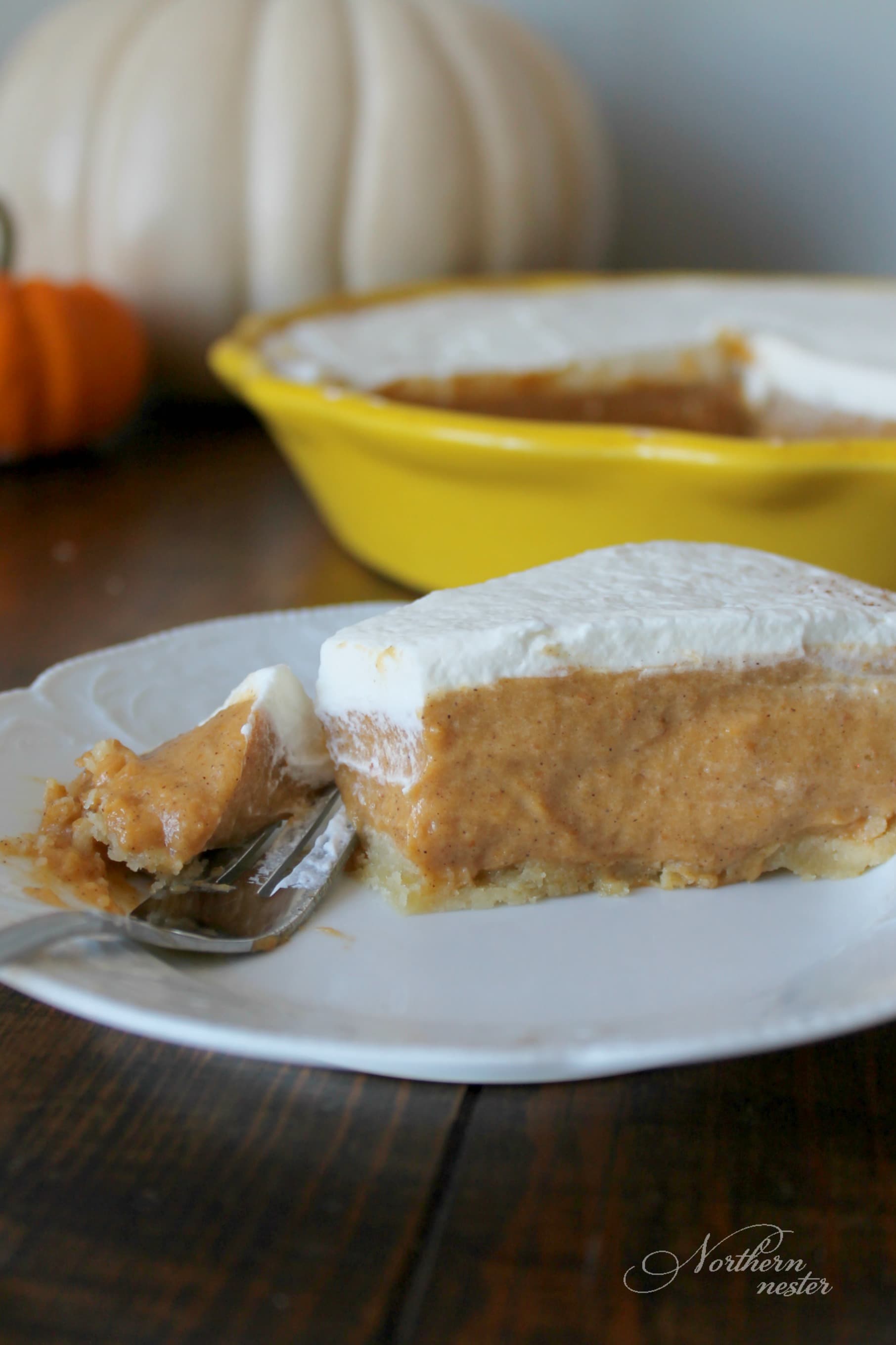 Pumpkin Chiffon Pie – S.
This Pumpkin Chiffon Pie is the perfect ending to your Trim Healthy Thanksgiving Dinner! Light, creamy and smooth, it's a no special ingredient S. From Northern Nester
No Bake Pumpkin Pie with Ginger Snap Crust – S
Say hello to your new favorite fall (and holiday) dessert, Trim Healthy Mamas! My No Bake Pumpkin Pie with Gingersnap Crust pairs light, airy, creamy, fall-spiced pumpkin filling with the warming spice of a buttery gingersnap-flavored crust. All without sugar or gluten (or baking)! Perfect for taking to family dinners, holiday parties, and potlucks to avoid the temptation of sugar-laden, off-plan desserts. From Oh, Sweet Mercy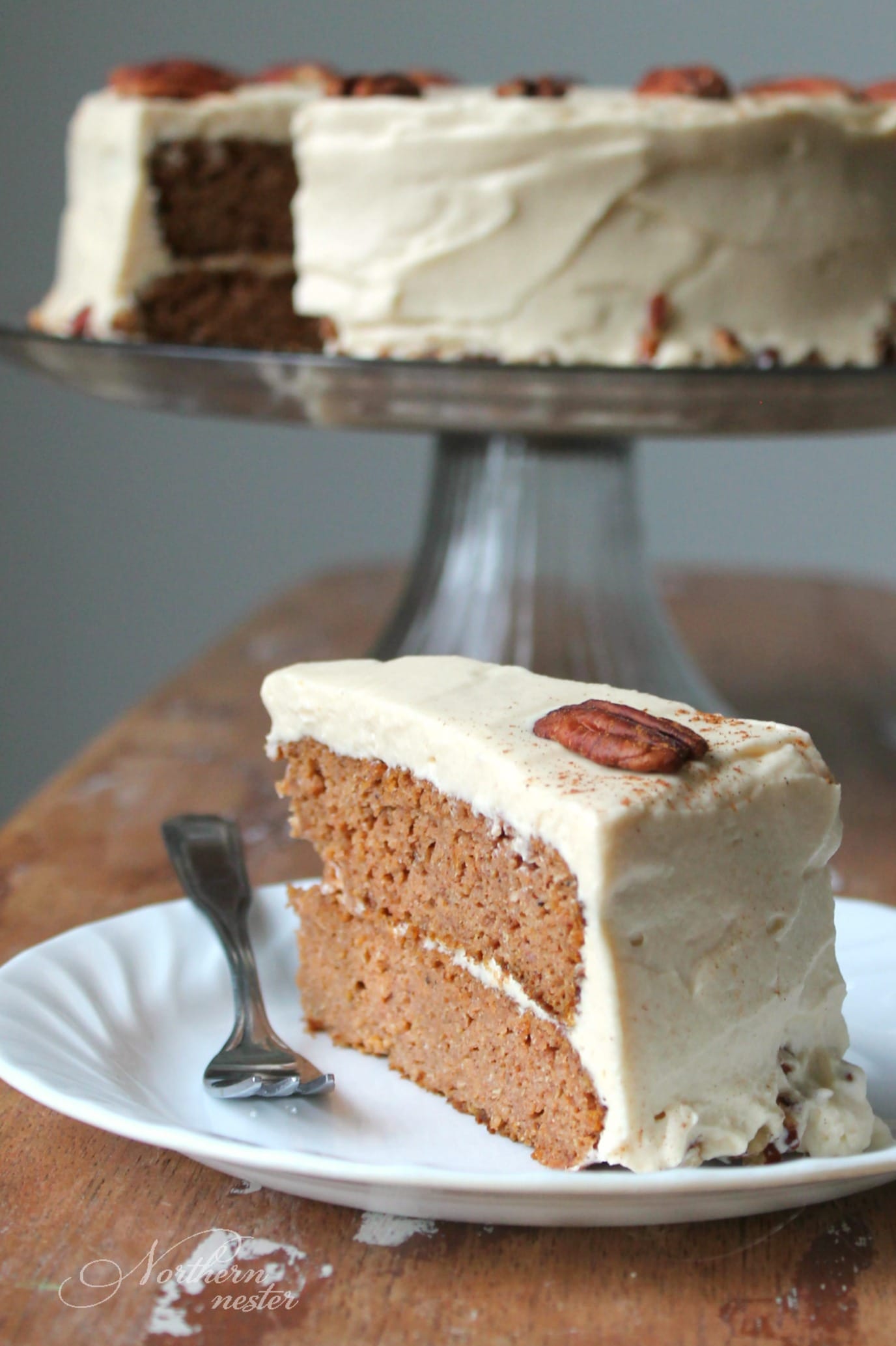 Low-Carb Pumpkin Cake with Maple Frosting – S.
This Low-Carb Pumpkin Cake With Maple Frosting is an incredibly impressive dessert that's easy to make and doesn't require any special ingredients! A perfect blood sugar-friendly recipe to add to your Fall repertoire! A gluten-free THM S. From Northern Nester
More Pumpkin Recipes:
Chocolate Dessert Recipes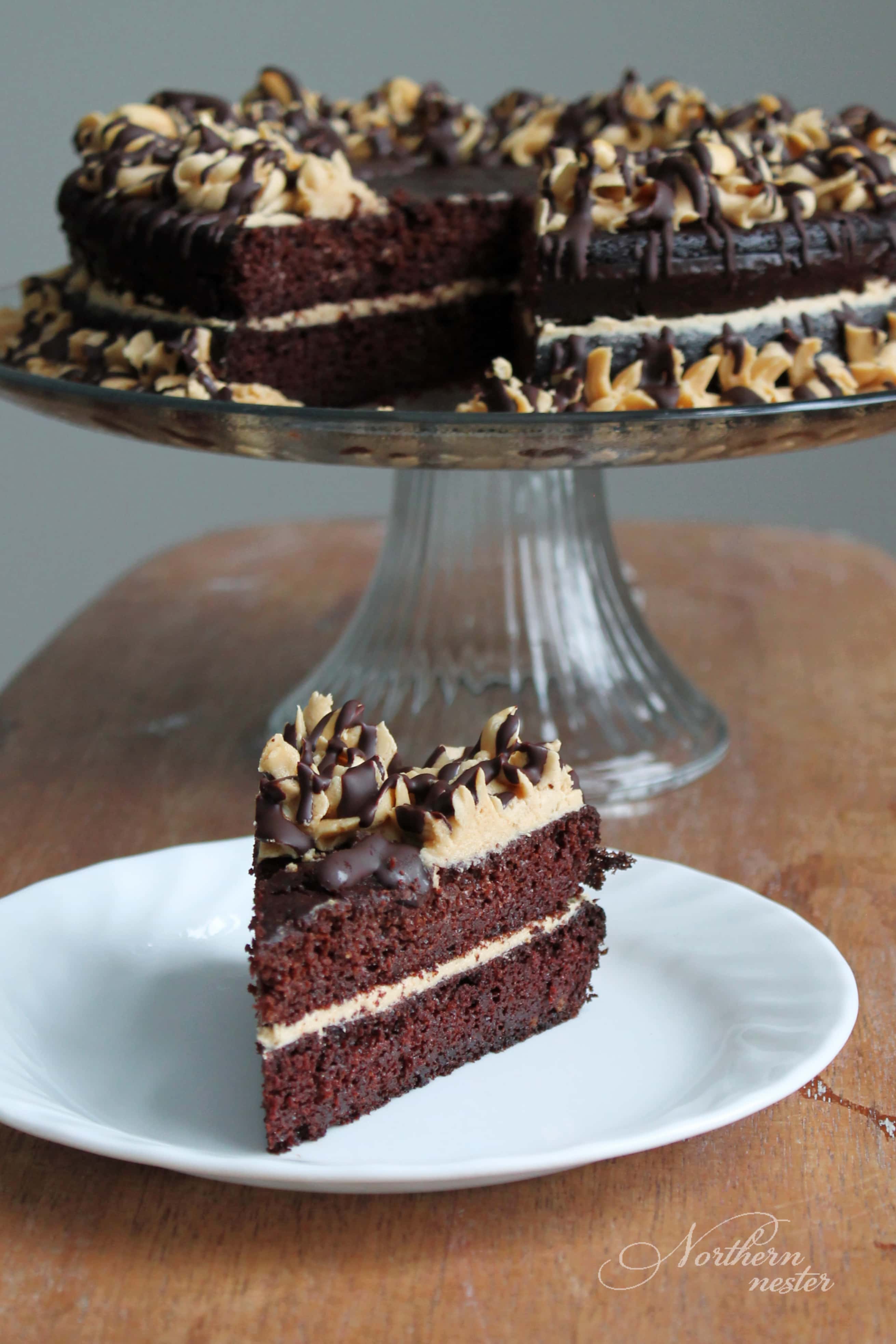 Peanut Flour Chocolate Cake – S.
This Peanut Flour Chocolate Cake will rock your low-carb world! It's light, moist, and chocolaty, full of healthy fats and high in protein! THM S, Keto, GF. No special ingredients. From Northern Nester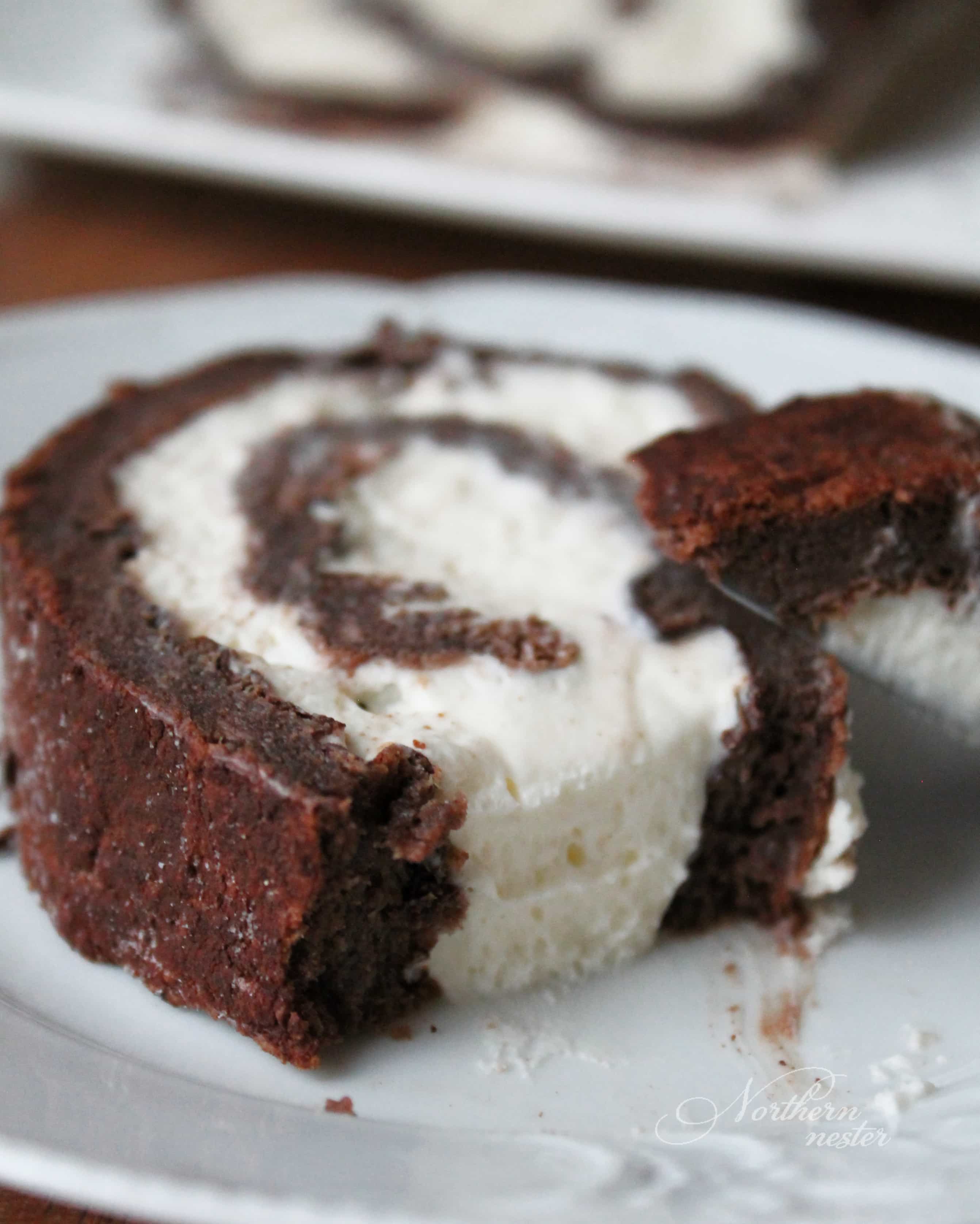 This no special ingredient Trim Healthy Mama, keto, and gluten-free Chocolate Peppermint Log has just the right amount of festive peppermint flavor in the creamy filling, and without any flour in the cake, it's a cinch to roll up without cracking! From Northern Nester
More Chocolate Dessert Recipes:
Pies & Other Favorite Holiday Desserts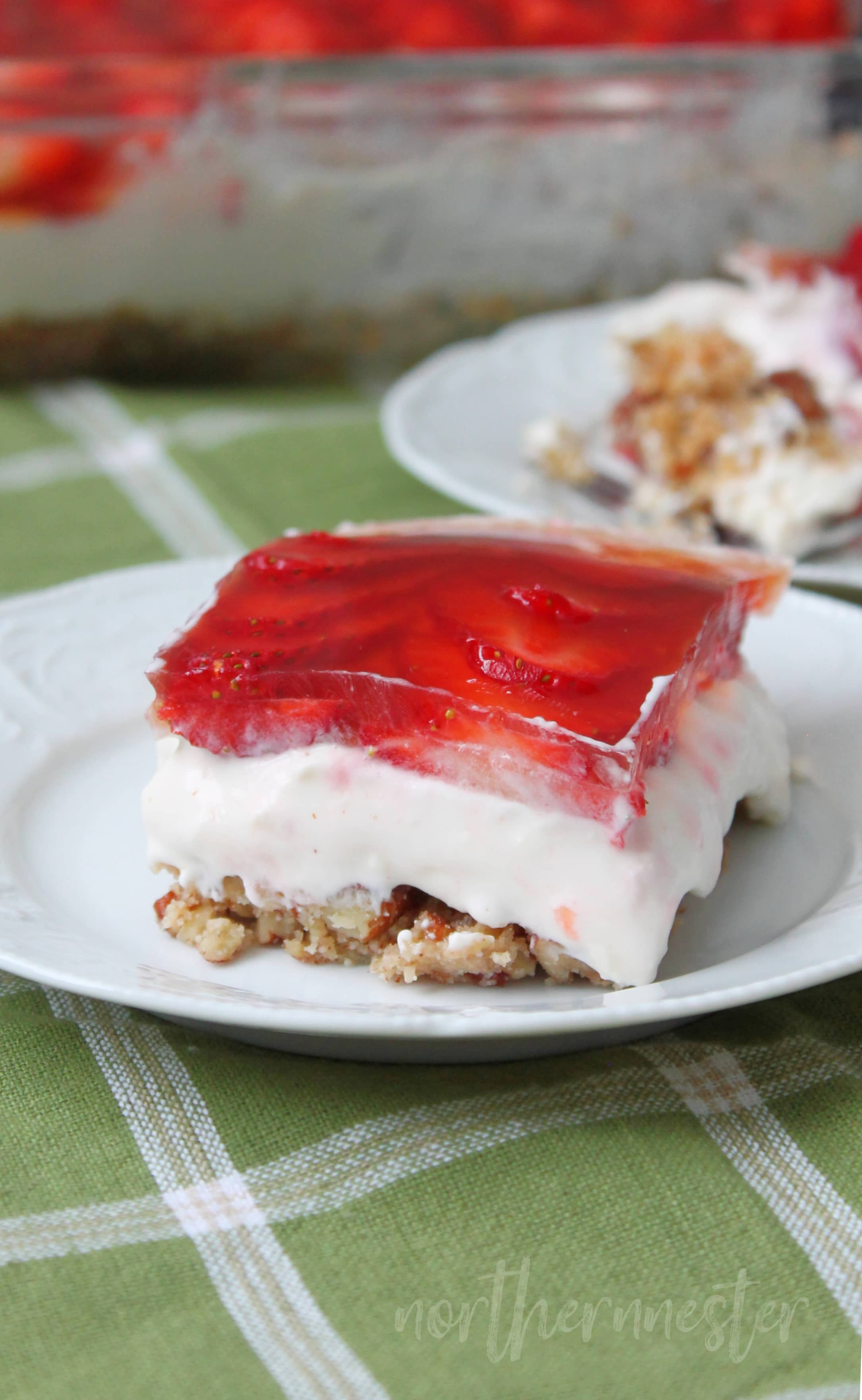 Strawberry Pretzel Dessert – S.
This low-carb Strawberry Pretzel Dessert is a deliciously slimming version of the classic, made without sugar, gluten, or artificial colors and flavors! A THM S with no special ingredients. Sweet 'n salty, creamy 'n crunchy goodness! From Northern Nester
Cinnamon Swirl Keto Coffee Cake – S
This cinnamon swirl coffee cake is perfectly spiced for your holiday gatherings. It is gluten-free and dairy-free and is easy to make! From Yellow Glass Dish
Cranberry Pie – S
This pie combines the tartness of cranberries with a creamy cheesecake layer. It's so refreshing! From Around The Family Table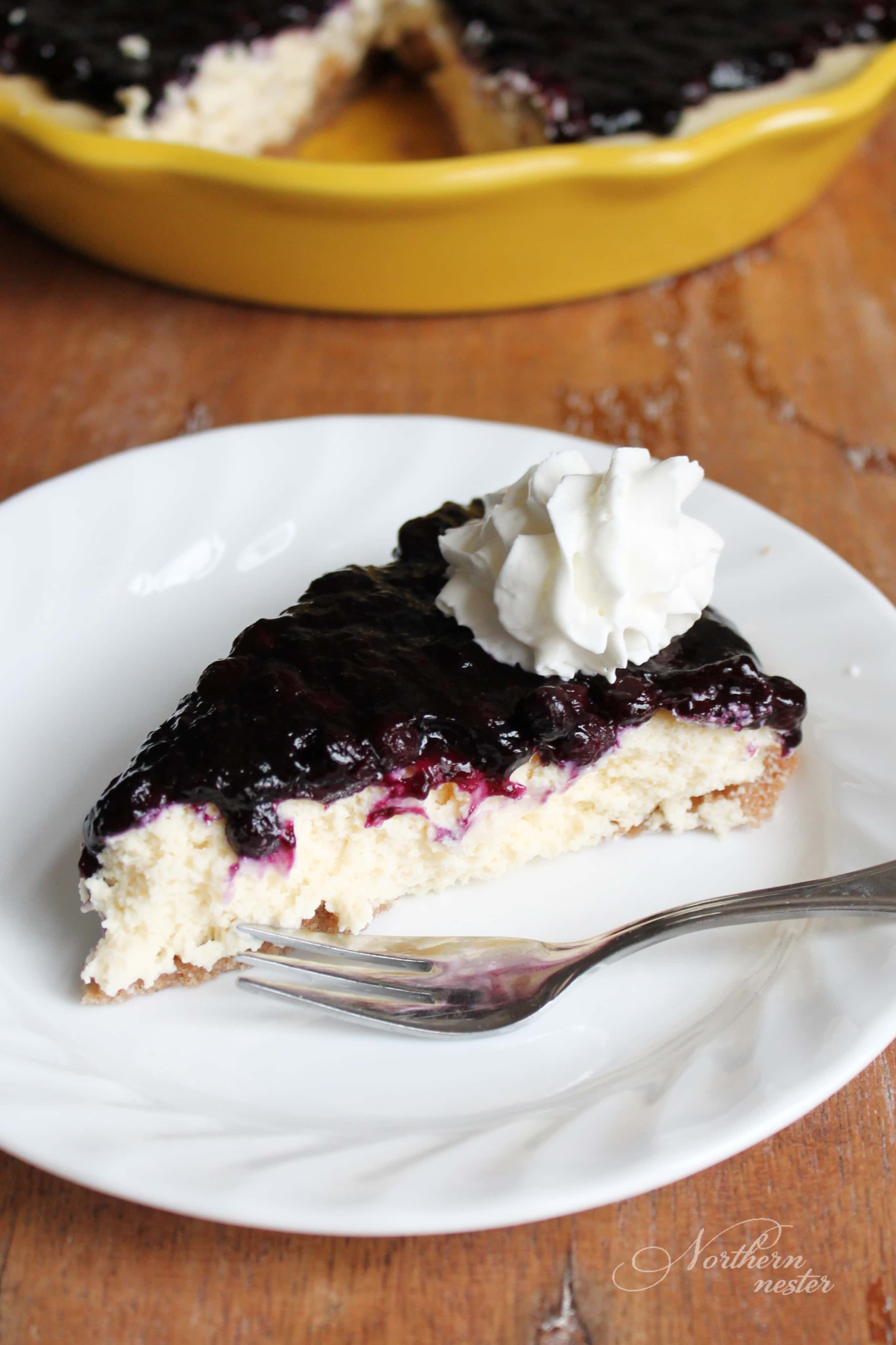 Blueberry Cream Cheese Pie – S.
This delicious Blueberry Cream Cheese Custard Pie is so easy to make and incredibly satisfying! A graham cracker-like crust, cheesecake filling, and sweet blueberry topping make this THM S dessert a no-special-ingredient crowd pleaser! From Northern Nester
More Favorite Holiday Desserts: