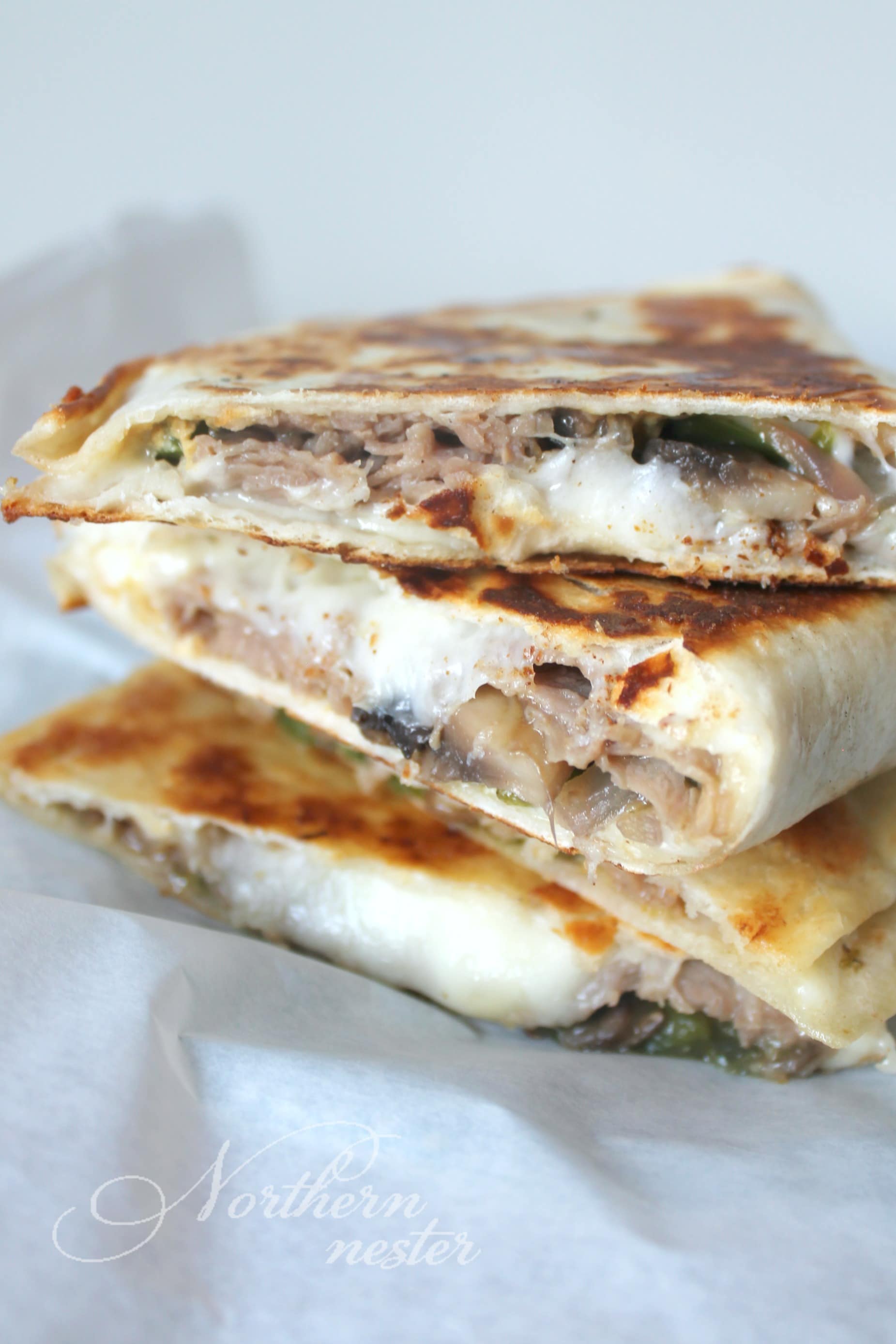 My husband met his favorite THM-friendly meal when I served him these Quick Steak & Cheese Quesadillas last week.
"Wow. These are incredible. Amazing. I don't even know what other words to use. They are….just….wow."
"Can I quote you on the blog."
"Yup."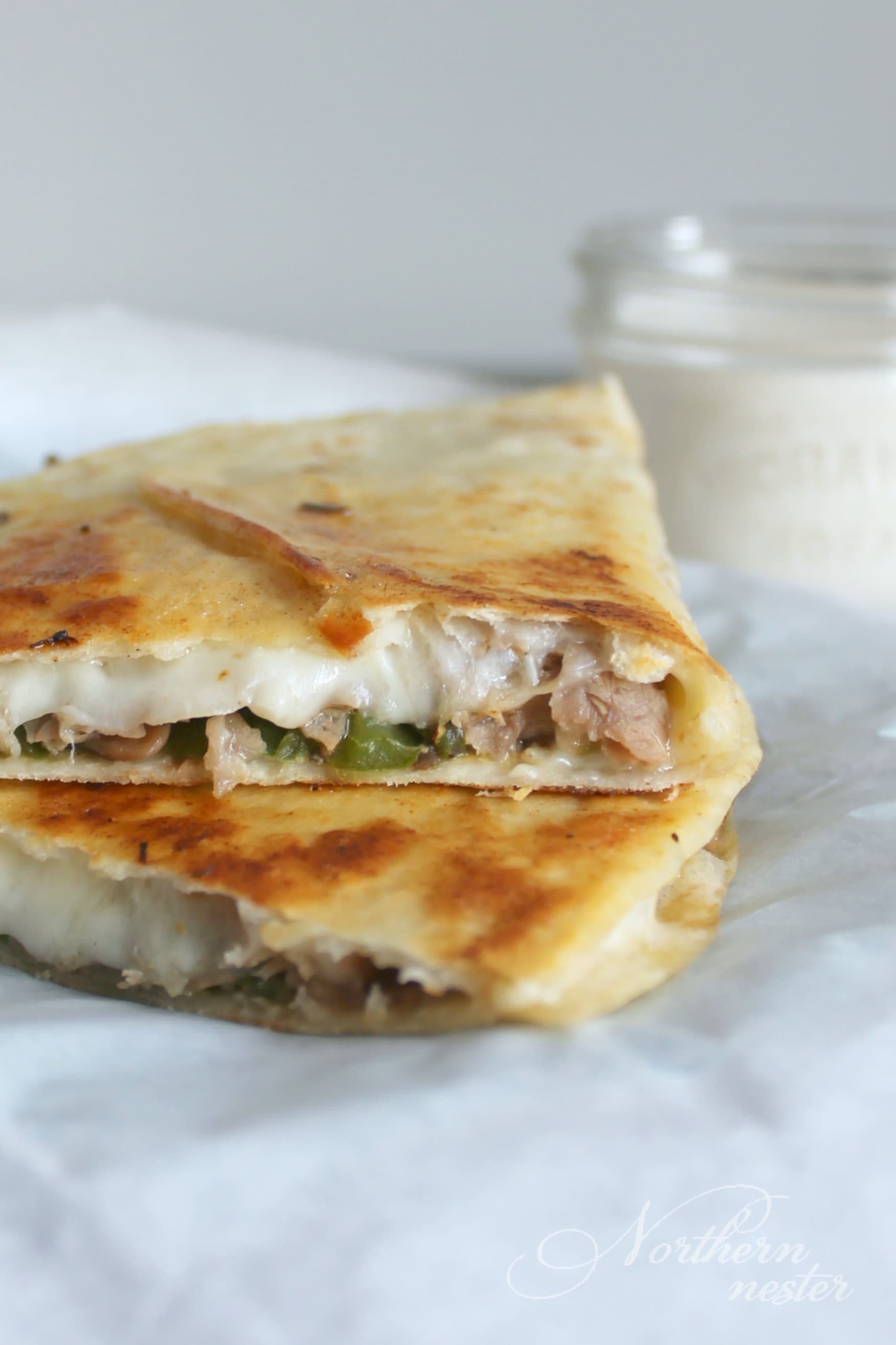 Ridiculously easy and made with no special ingredients, these Quick Steak & Cheese Quesadillas are the perfect meal for a busy week night. What could be better than a butter-fried low-carb wrap stuffed with thinly sliced roast beef (or use leftover cooked steak strips, if you have that on hand), provolone cheese, and sauted mixture of green peppers, onions, and mushrooms dipped into a perfectly tempered sauce made from Greek yogurt, mayo, and horseradish?!
According to my hubby, not much.
To keep this meal an S fuel, limit yourself to two quesadillas (which I found plenty filling!), or the equivalent of one low-carb wrap. More than that will put you into S helper or Crossover mode – great fuels for men, growing children, pregnant or nursing mothers, diabetics, and those who are already at goal weight.
Yield: 4 servings
Quick Steak & Cheese Quesadillas | THM: S
Trim Healthy Man food at its finest. A quick and easy, no special ingredient S meal that will please the whole family!

Prep Time 20 minutes

Cook Time 10 minutes

Total Time 30 minutes
Ingredients
1 large green pepper, diced
2 cups fresh, sliced mushrooms
1/4 small red onion, finely sliced
1 Tbsp butter
sea salt and ground pepper to taste
4 low carb wraps
2 Tbsp Dijon mustard
16 provolone cheese slices
8 thin slices deli roast beef
HORSERADISH DIPPING SAUCE
1/4 cup mayo
1/4 cup Greek yogurt
1 1/2 tbsp horseradish
Instructions
In a large frying pan, saute green pepper, mushrooms, and onion in butter with sea salt and pepper until vegetables are tender.
Spread 1 1/2 Tbsp of Dijon mustard on one side of each low-carb wrap. On the other side, place 4 slices of provolone cheese, followed by 2 slices of deli roast beef, and 1/4 of the pepper and mushroom mixture. Fold mustard side over. Fry quesadilla in butter until browned and cheese is melted, flipping once. Cut quesadilla in half to serve.
To make the horseradish dip, whisk yogurt, mayo, and horseradish together until smooth. Serve with hot quesadillas.
Prefer chicken quesadillas? Try these on for size. Different, but equally delicious!