Allow me to introduce you to my morning coffee's new best friend: Perfect Pound Cake.
What makes it perfect? Let me count the ways.
Its texture and flavor is exactly that of traditional, highly fattening pound cake made with butter, sugar, cake flour, and cream.
This pound cake is low-carb, sugar-free, and gluten-free.
It's an on-plan, Trim Healthy Mama-friendly S.
It's made without any special ingredients.
It only takes a few minutes to prepare.
The entire family loves it, especially my husband who is very sensitive to alternative sweeteners.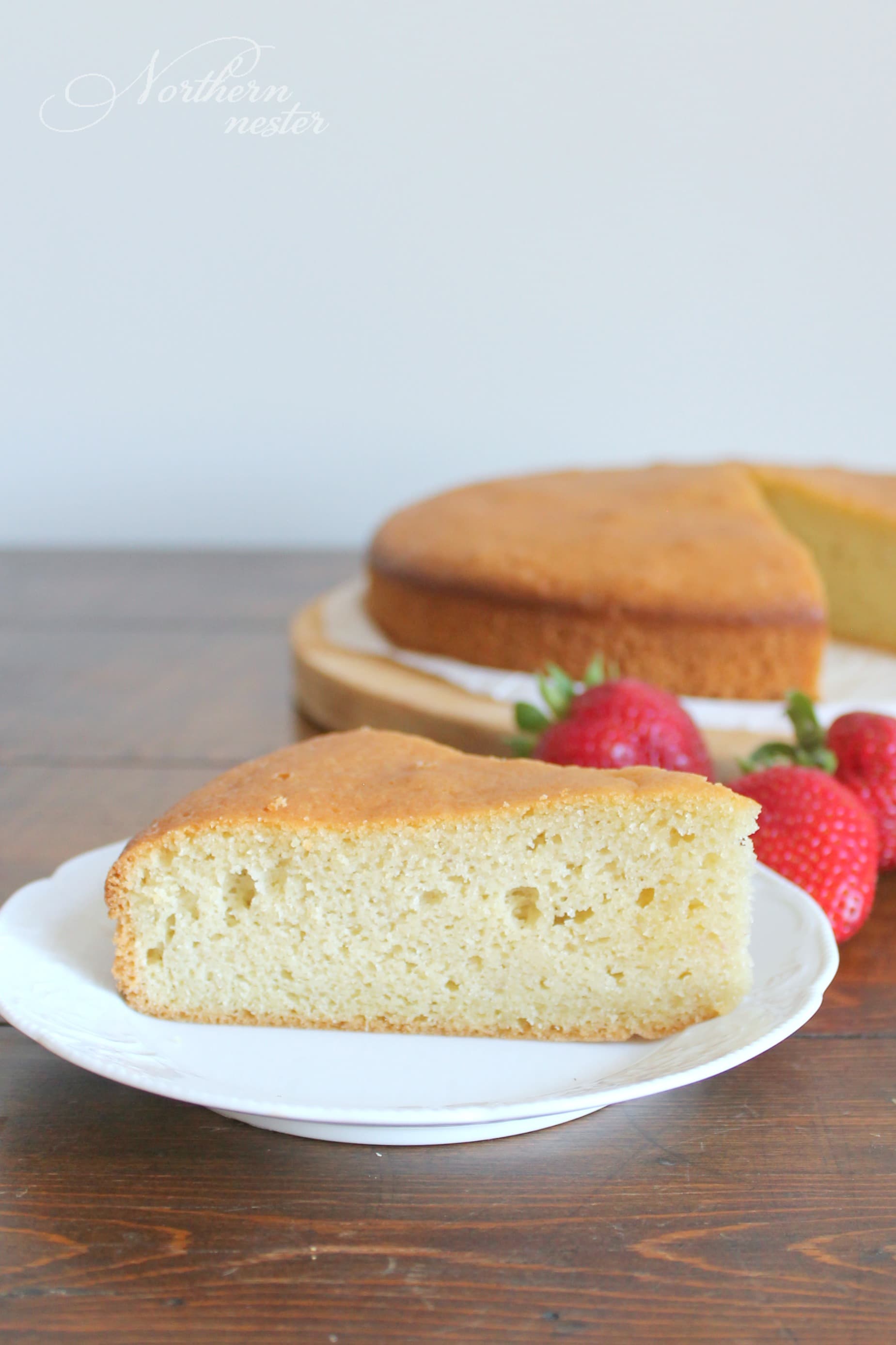 It takes just 7 common Trim Healthy Mama-friendly ingredients to whip this new staple up:
eggs,
sweetener (I used xylitol[, but you can also use Gentle Sweet in half the amount),
butter,
and salt.
The trick to getting a perfect pound cake consistency is in the separation of the eggs. The yolks are first beaten with the sweetener, followed by the butter, and then the other ingredients. The egg whites are folded in last after they've been beaten until stiff. This gives the cake a great rise and keeps it from being too dense.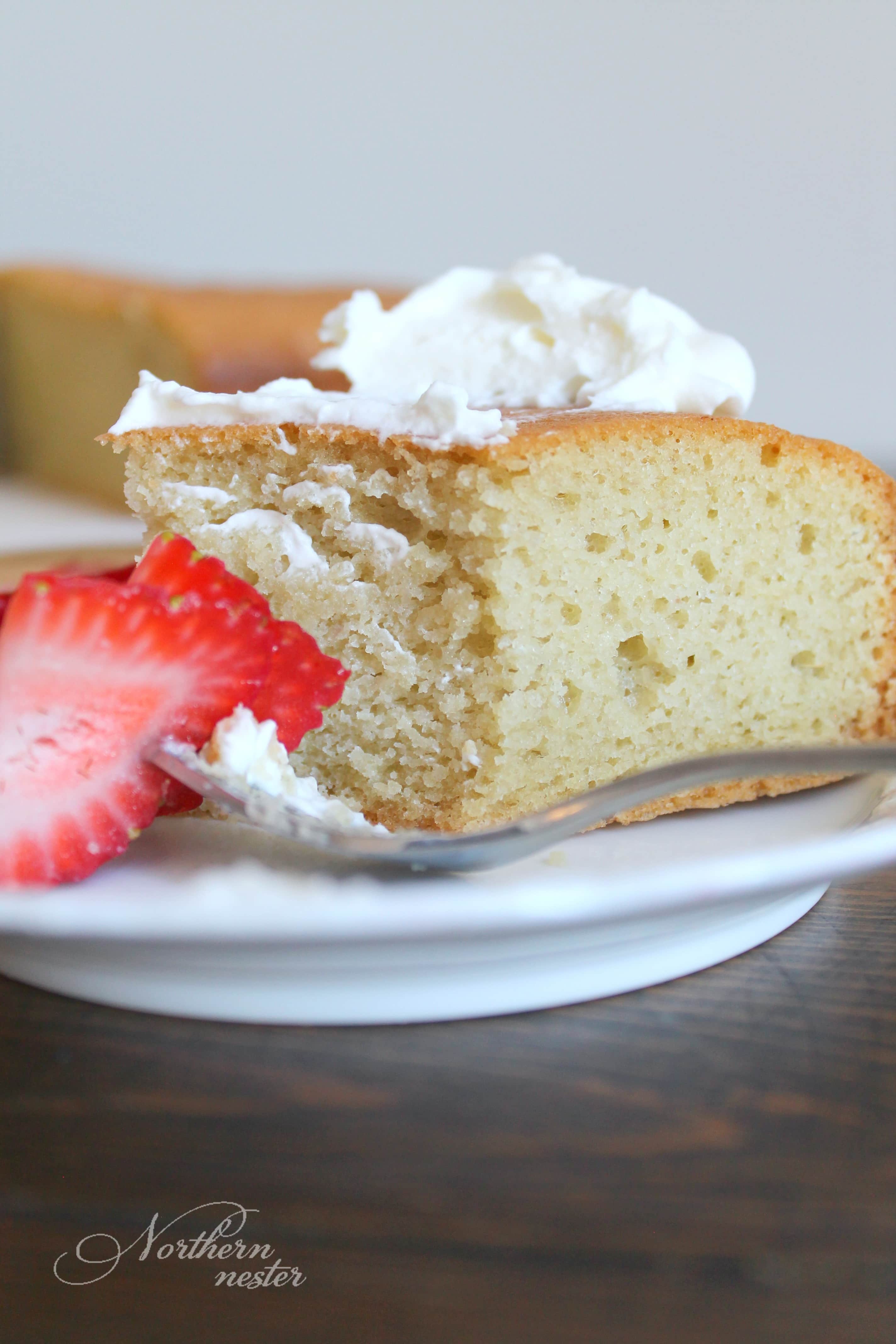 Perfect Pound Cake is a little calorie dense since it uses almond flour exclusively, so be careful not to have a huge piece at a time or too often, or you may experience a stall in your weight loss. However, a little slice is very filling, and topped with a swirl of whipped cream and a pile of strawberries, it truly is a perfect Trim Healthy Mama S dessert!
Yield: 8-10 servings
Perfect Pound Cake | THM: S
This Perfect Low-Carb Pound Cake is a marvelous, THM S dessert that feels and tastes just like the traditional version! No special ingredients.

Prep Time 15 minutes

Cook Time 45 minutes

Total Time 1 hour
Ingredients
2 1/2 cups almond flour
6 large eggs
3/4 cup xylitol
1/2 cup butter, melted
2 tsp baking powder
1 tsp vanilla extract
pinch of salt
Instructions
Pre-heat oven to 350 F. Line bottom of spring form pan with parchment paper and lightly butter the sides.
Separate eggs into 2 large bowls. Beat xylitol into egg yolks until pale and creamy. Beat in melted butter. Stir in almond flour, baking powder, vanilla extract, and salt. The mixture will be thick.
Beat egg whites until stiff. Fold egg whites into egg yolk mixture until well combined.
Scrape batter into spring form pan. Bake at 350 for 45 minutes, or until a toothpick comes out clean. Cool completely before removing springform sides.
Notes
For a different variation, you could use ground walnuts or hazelnuts instead of almond flour.