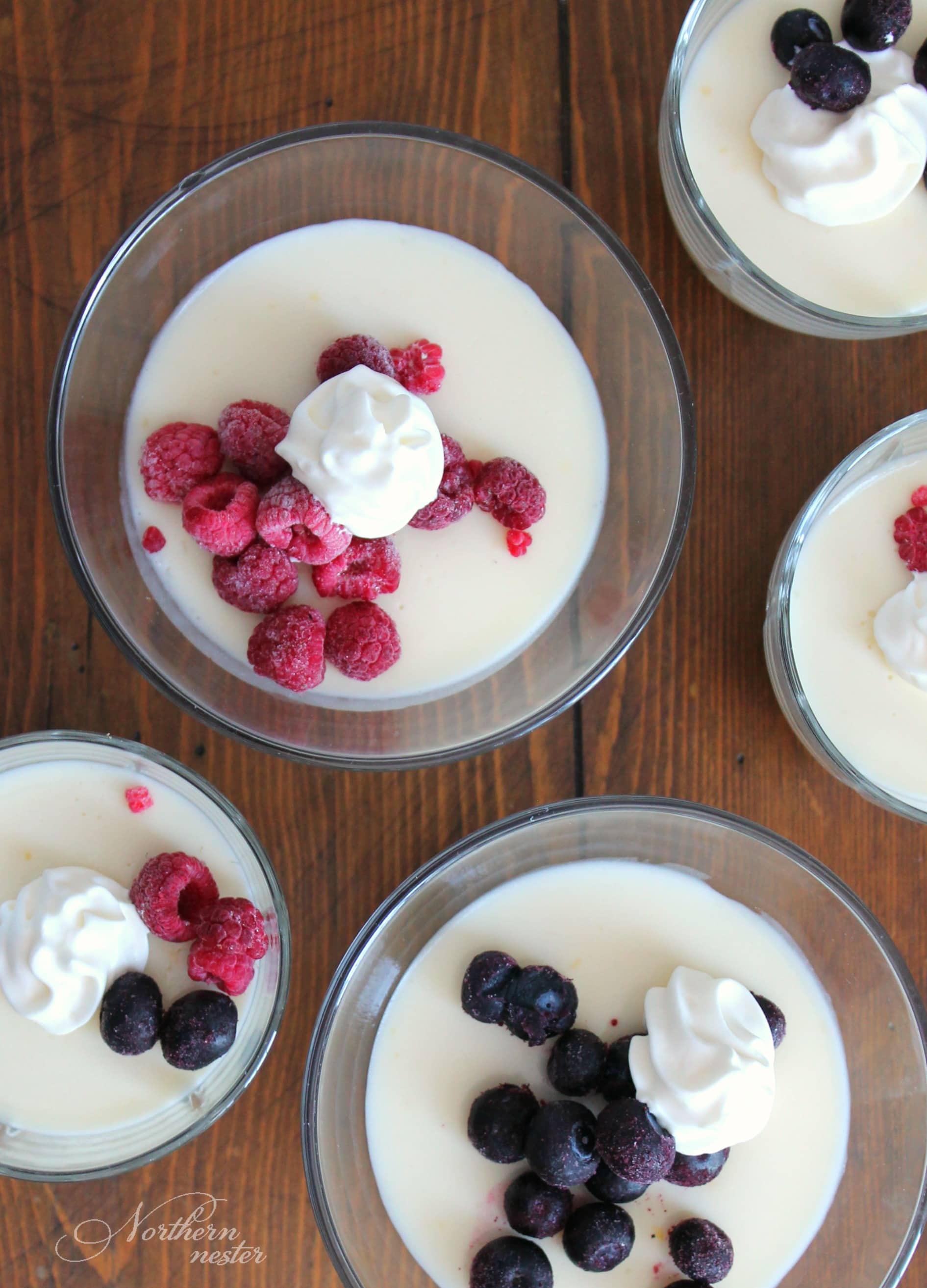 Lemon Mousse is a deliciously tangy Trim Healthy Mama-friendly dessert that's a fresh change from the chocolate variety (though I am convinced one can never have too many chocolate desserts…like Buckeye Brownies, for example).
This Lemon Mousse is light, creamy, and full of protein; perfect for garnishing with sweet berries. As far as flavor is concerned, I think blueberries and strawberries work best as a garnish here since they are sweeter than raspberries and provide a nice contrast to the lemony tang.
This recipe is a bit unique in that it's technically a Fuel Pull dessert, because it contains less than 5 grams of fat in a serving. However, whole eggs are considered an S ingredient because of the fat in the yolk. One egg is used in this whole recipe as a binder, for color, and for protein. The recipe will still work if you leave it out because gelatin is what actually sets the mousse, so if you want a true Fuel Pull dessert, skip the egg; if you want a true S dessert, pile on some whipped cream to increase your fat intake!
Just Gelatin, [Great Lakes brand or Knox work equally well in setting this mousse. You can use freshly squeezed lemon juice if you like, or, if you're in a time crunch like I was, Santa Cruz lemon juice in a bottle works wonderfully, too.
If you don't care for the coconut flavor the oil lends to the mousse, you can substitute with extra virgin olive oil or MCT oil instead.
This Lemon Mousse is a pretty frugal dessert (or breakfast, if you're like me….), since it doesn't contain any special ingredients. All you need:
gelatin
water
xylitol (or use Gentle Sweet in half the amount)
coconut oil (or MCT or olive oil)
one egg
lemon juice
0% fat Greek yogurt
This recipe is a great make-ahead treat you can enjoy all week long. Portion into 5-6 serving bowls, cover with plastic wrap, and keep them in the fridge until needed.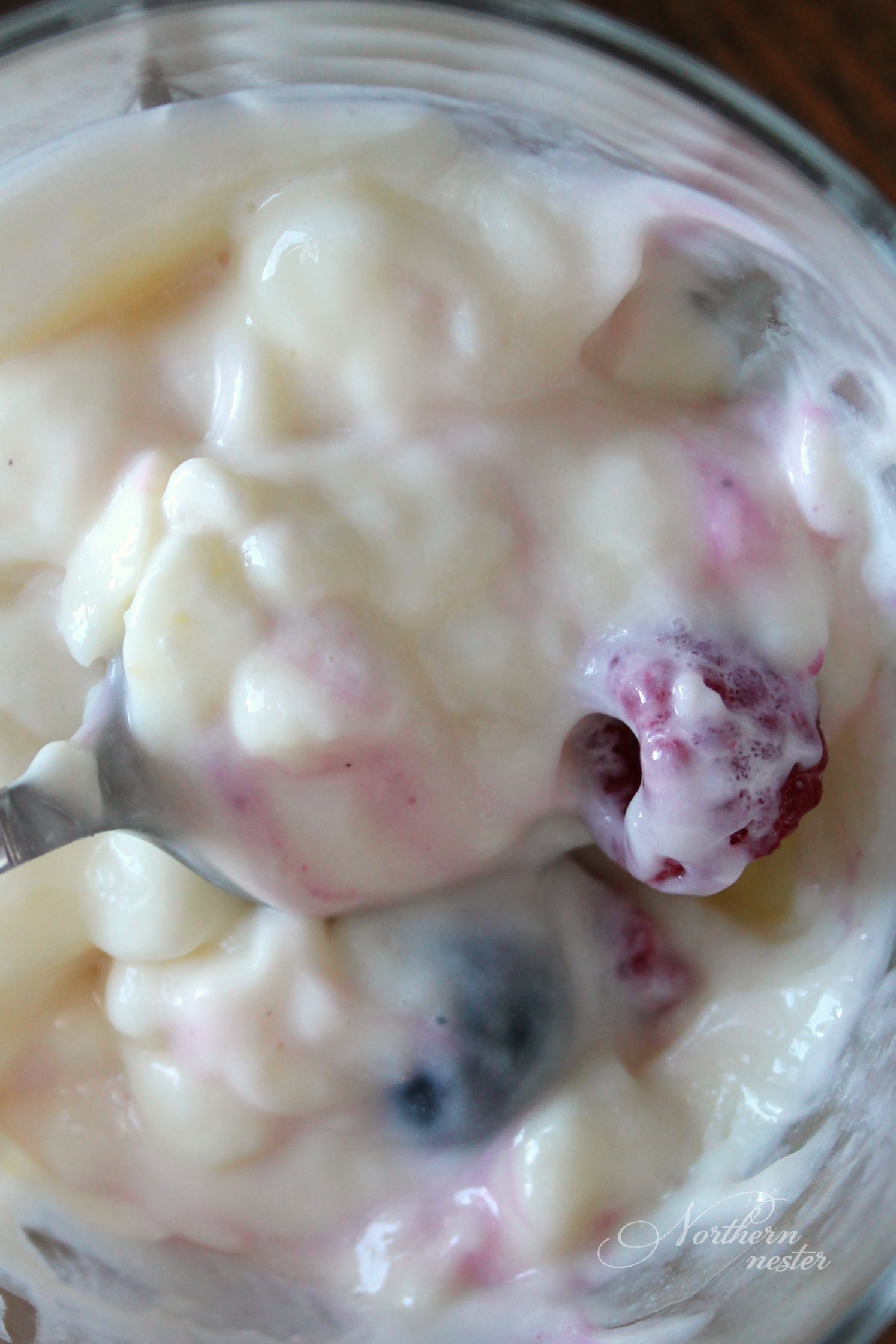 Yield: 5-6 servings
Lemon Mousse | THM: S
Lemon Mousse is a light and refreshing Trim Healthy Mama-friendly dessert that's full of protein. Low in fat and carbs, you can enjoy this lemon mousse as a Fuel Pull or an S by garnishing with whipped cream.

Prep Time 20 minutes

Additional Time 3 hours

Total Time 3 hours 20 minutes
Ingredients
2 tsp powdered gelatin
6 Tbsp water, divided
2/3 cup xylitol (OR 1/3 cup Gentle Sweet)
1/2 cup lemon juice
1 Tbsp coconut oil (or olive, or MCT oil)
1 large egg
1 1/3 cups Greek yogurt
Instructions
Put 3 Tbsp of water in a bowl and sprinkle gelatin on top. Let it soften and absorb for 5 minutes.
In a saucepan, whisk together remaining 3 Tbsp of water, xylitol, lemon juice, oil, and egg until well combined. Over medium-low heat, whisk mixture constantly until hot, about 7 minutes. Whisk in gelatin and stir until completely dissolved.
Remove lemon mixture from heat, pour into a bowl, and cool to room temperature. Whisk in yogurt. Pour into 6 dessert bowls. Chill for 3 hours, or until set.
Garnish with berries, or whipped cream if desired.
Notes
Garnishing this dessert with whipped cream will give you a solid S instead of a Fuel Pull.
Can't get enough lemon flavor? You might enjoy these Trim Healthy Mama-friendly recipes too!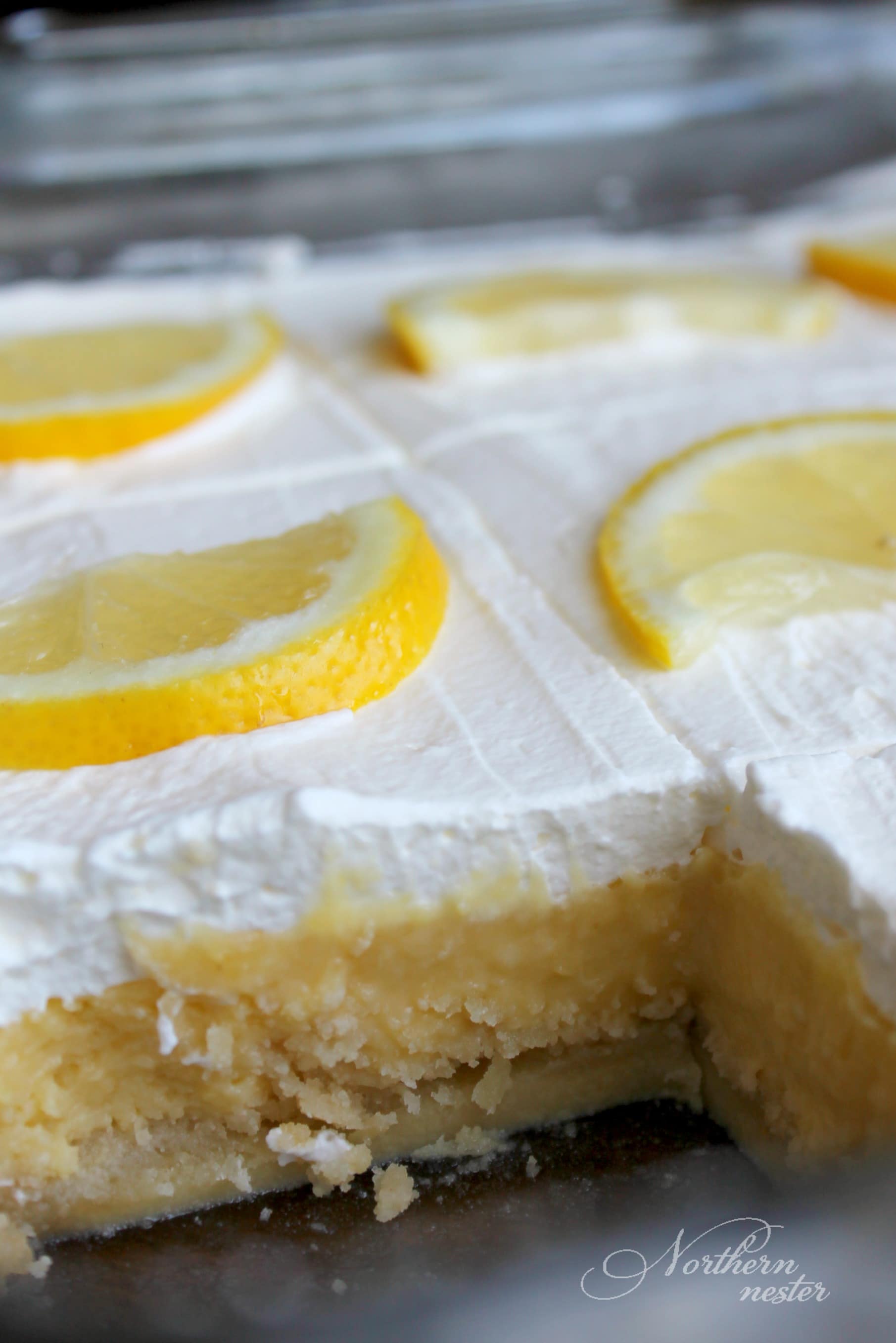 Luscious Lemon Squares | THM: S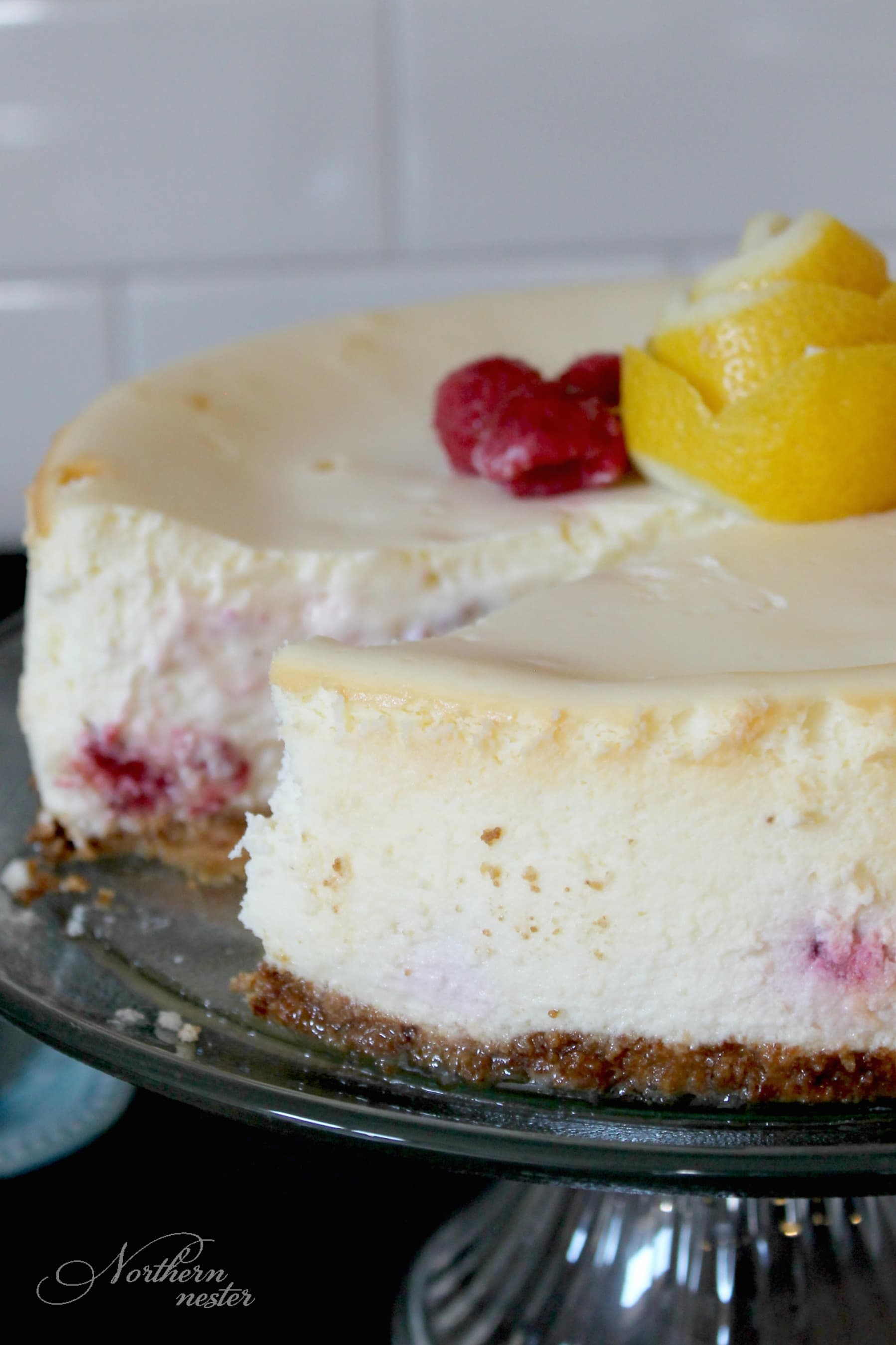 Raspberry Lemon Cheesecake | THM: S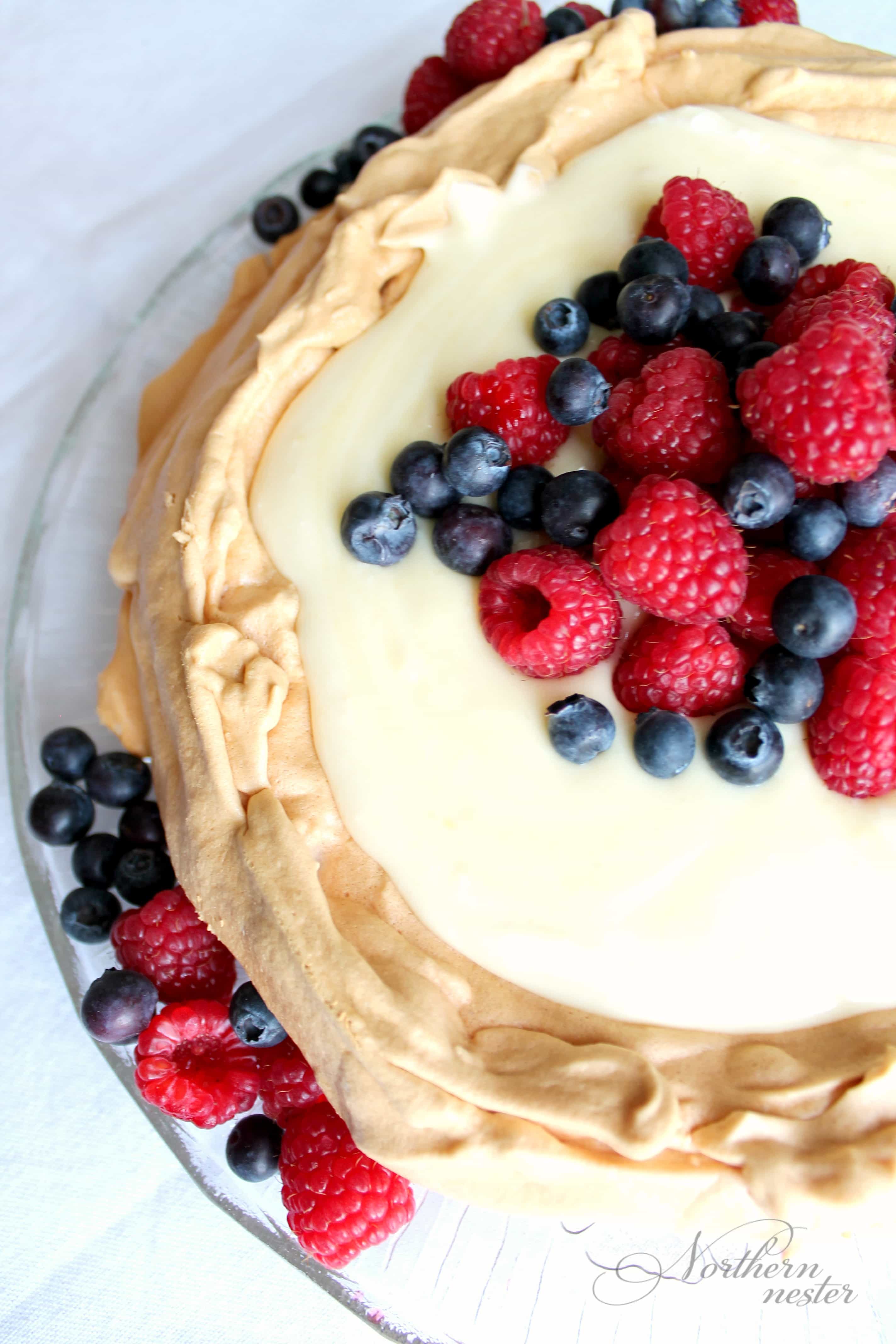 Pavlova with Lemon Curd and Berries | THM: S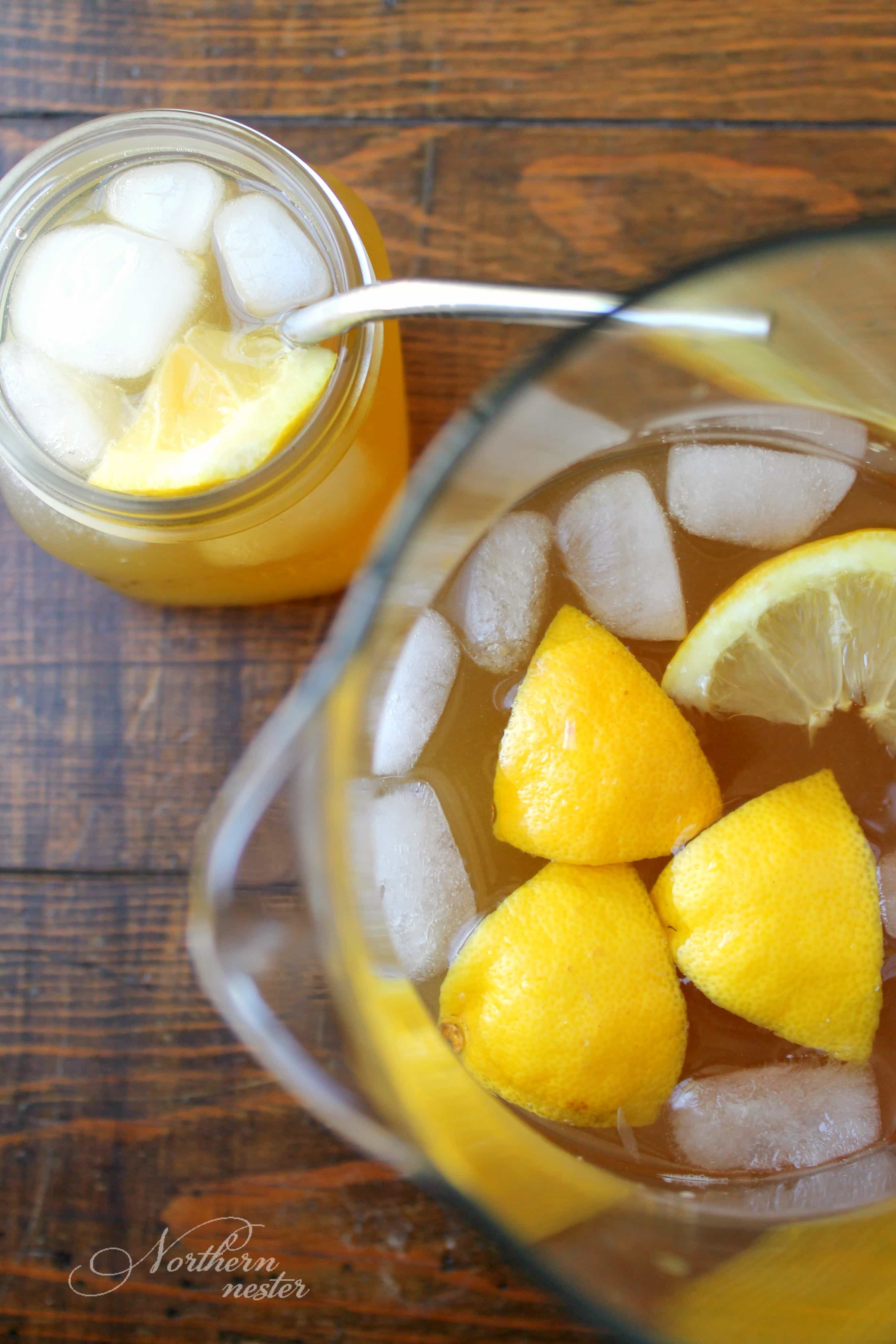 Shrinking Southern Sweet Tea 'Shine | THM Sipper (GGMS/Shrinker combo)