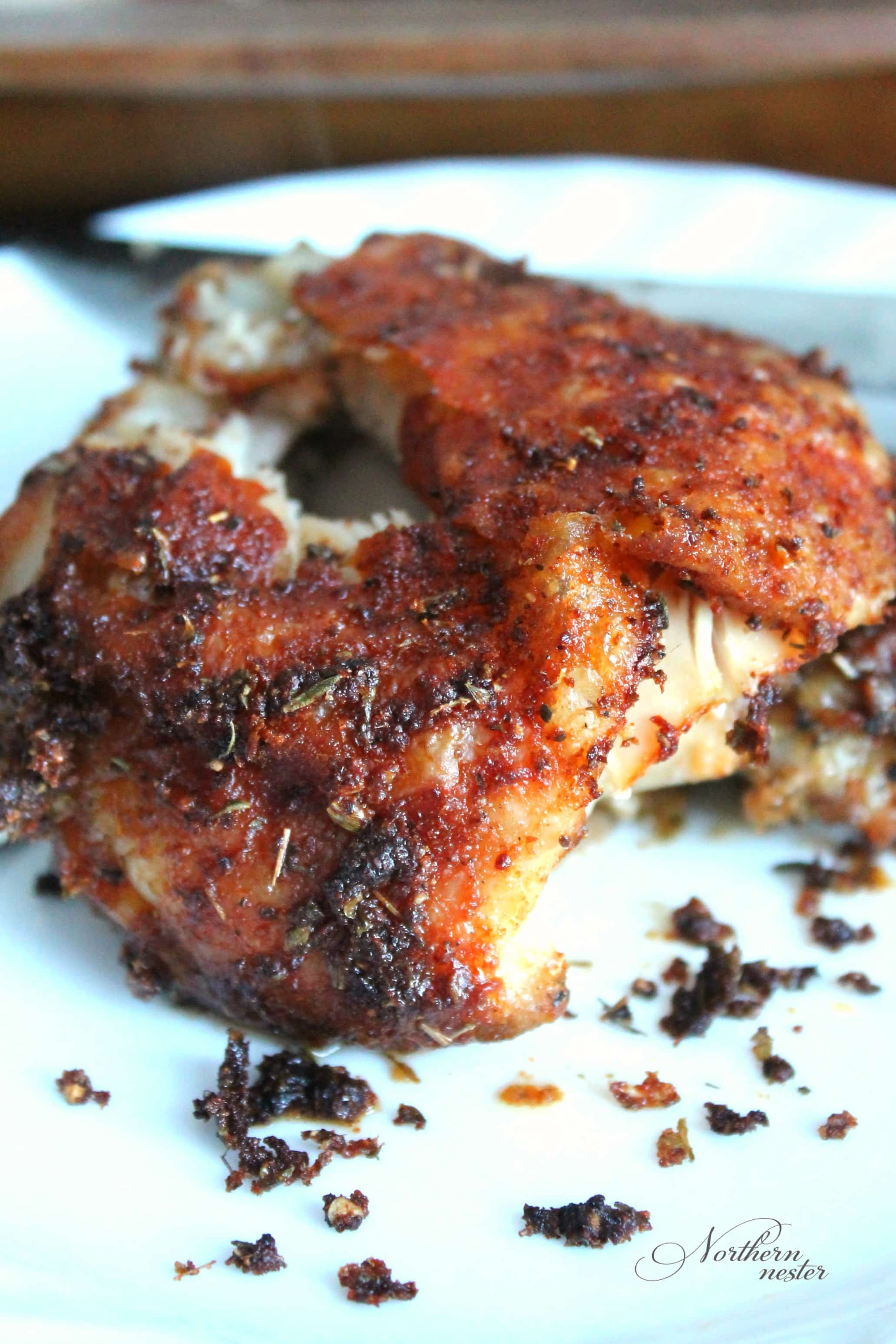 These Cajun-rubbed chicken thighs are one of the easiest, most affordable ways to enjoy a crispy-coated piece of chicken!
I first fell in love with Cajun-flavor during a mission trip to Louisiana/Mississippi to rebuild homes that were destroyed by Hurricane Katrina. Cajun and Jerk chicken were served everywhere and it was so good!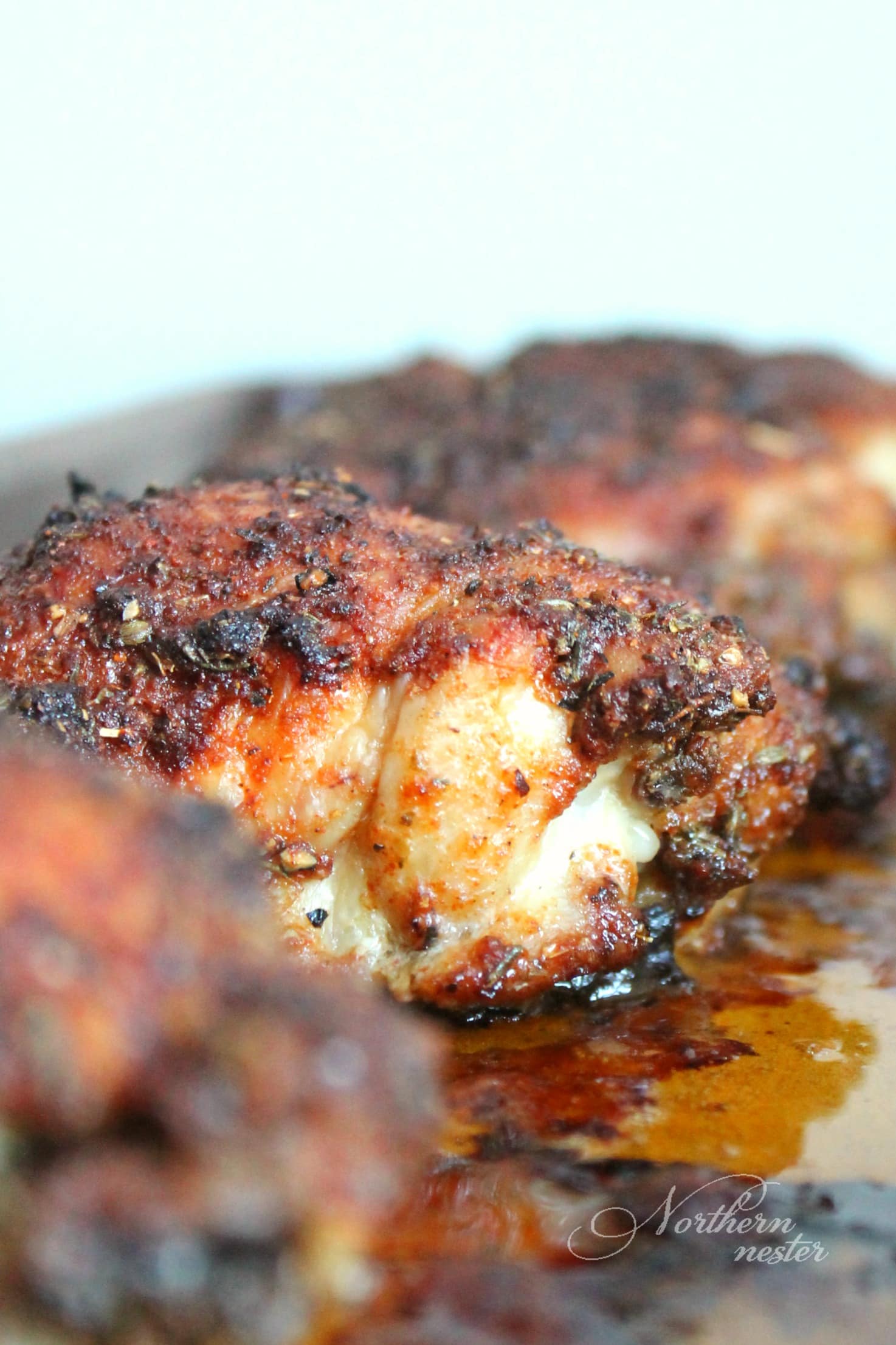 Cajun-rubbed chicken thighs are one of those "magical" dinners I pull out when I'm plum out of groceries. I can usually dig out a pack of chicken thighs from the freezer and the rest of this recipe is made from just olive oil, common herbs, and spices! No special ingredients necessary to enjoy some Creole goodness:
paprika
garlic powder
mineral salt
ground pepper
onion powder
dried oregano
dried thyme
bone-in, skin-on chicken thighs
These Cajun-rubbed chicken thighs are a Trim Healthy Mama S protein source. Thighs are considered "dark" meat and aren't as lean as chicken breasts. The best thing about enjoying chicken thighs in an S meal is that you're free to enjoy that crisp, crusted, cracklin' skin! My favorite part!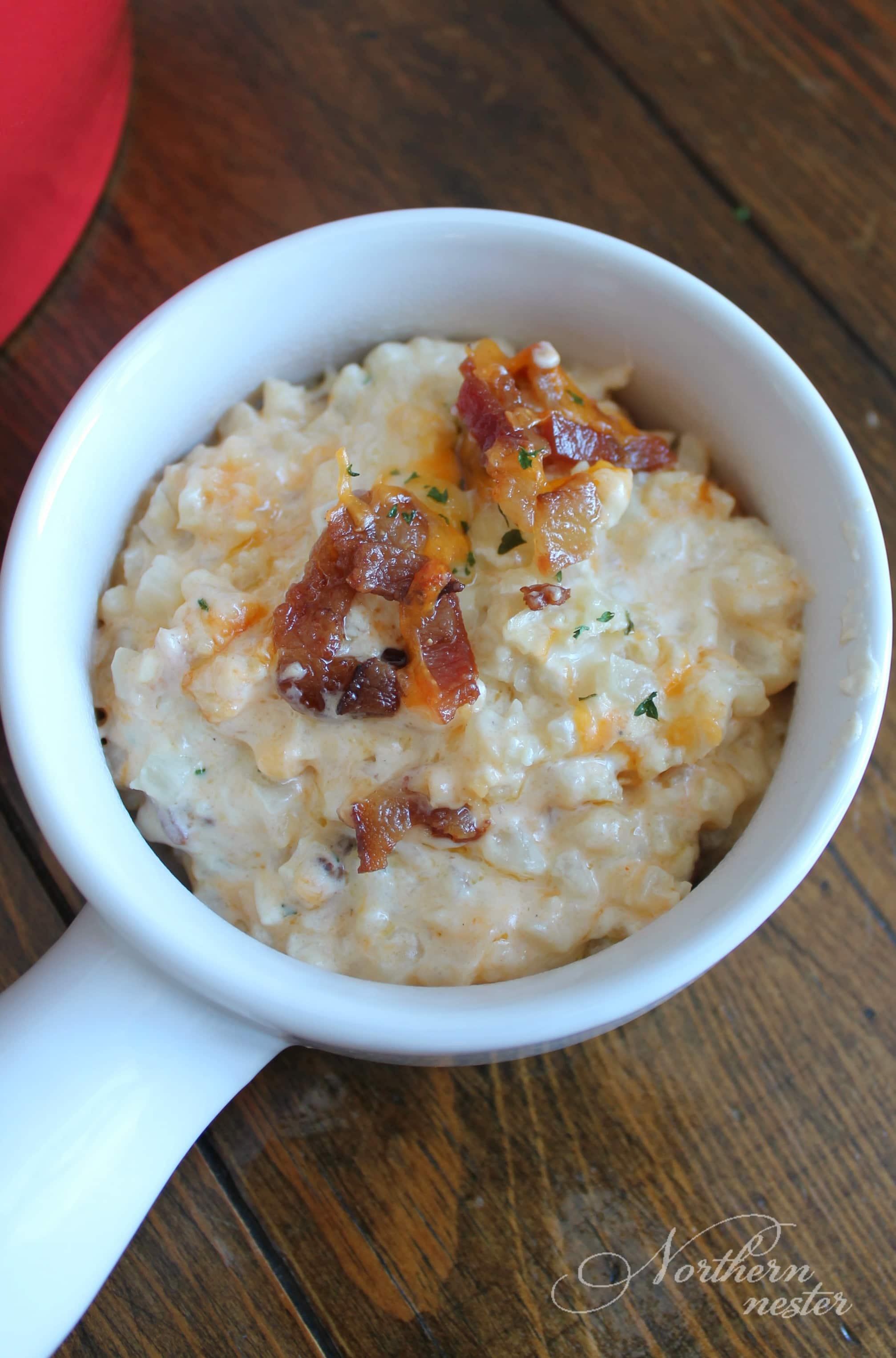 Cajun-rubbed chicken thighs have quite a kick to them, so they are well-paired with a milder, creamy side like Cheesy Cauliflower with Bacon….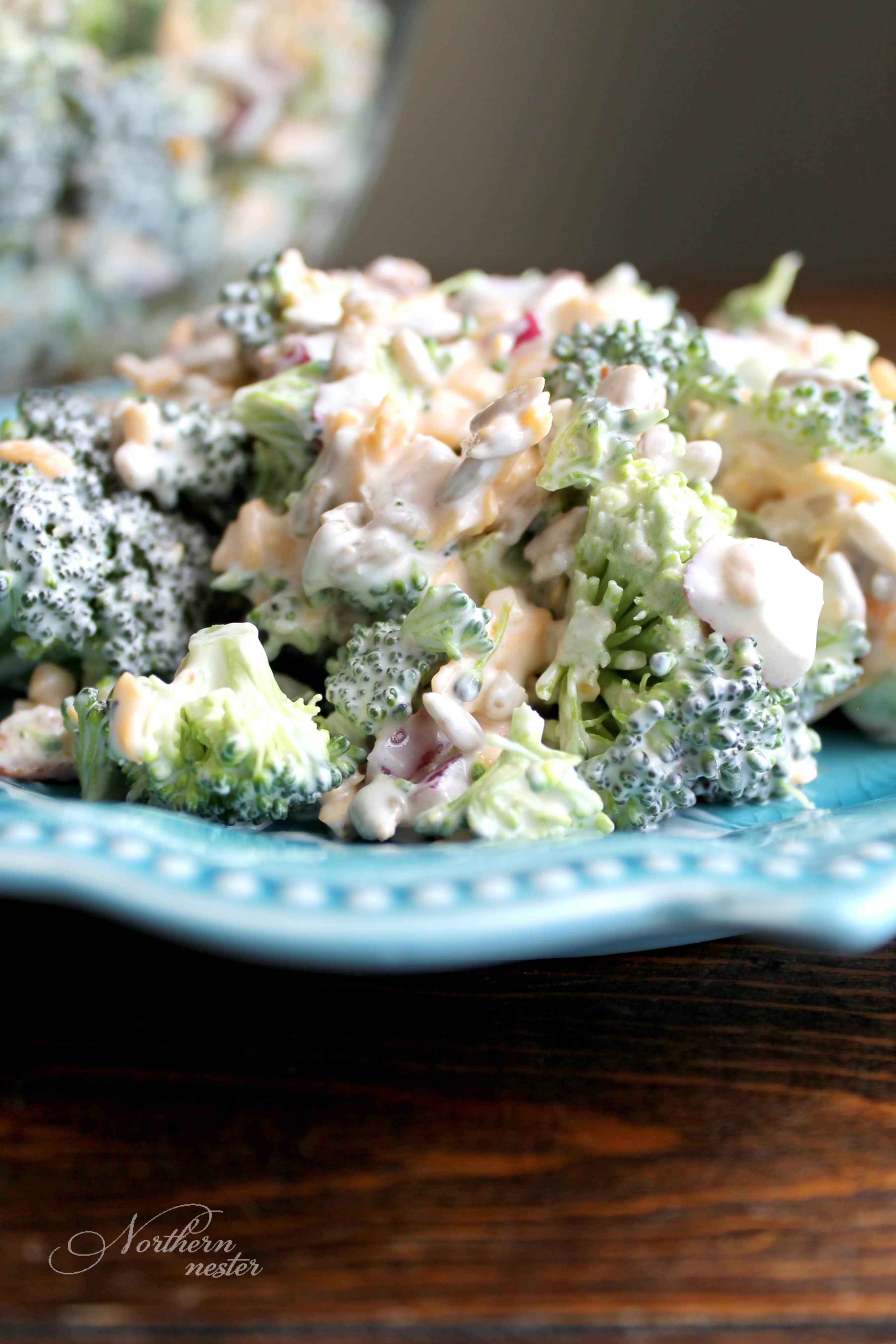 ….or Creamy & Crunchy Broccoli Salad.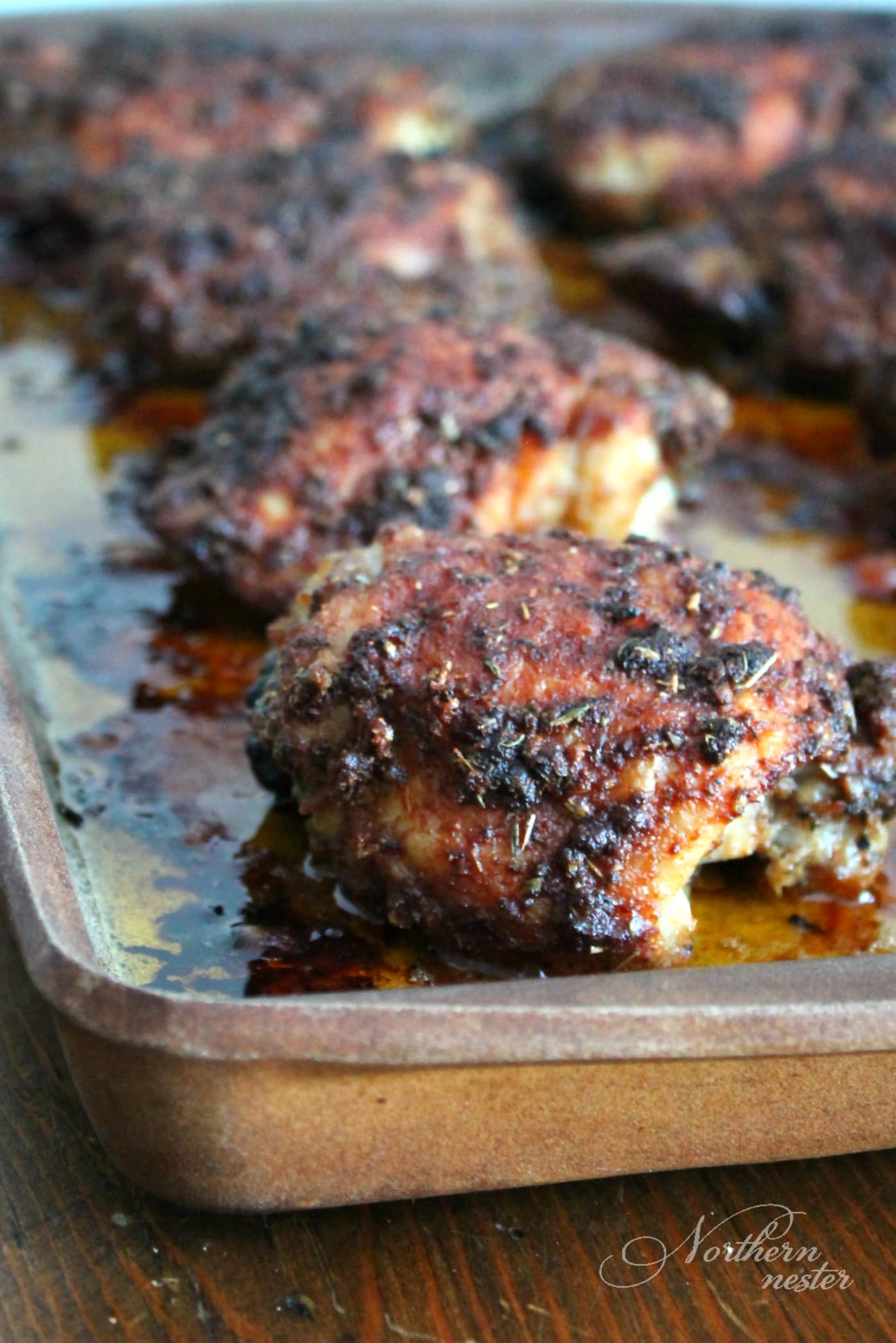 Yield: 8-9 thighs
Cajun-Rubbed Chicken Thighs | THM: S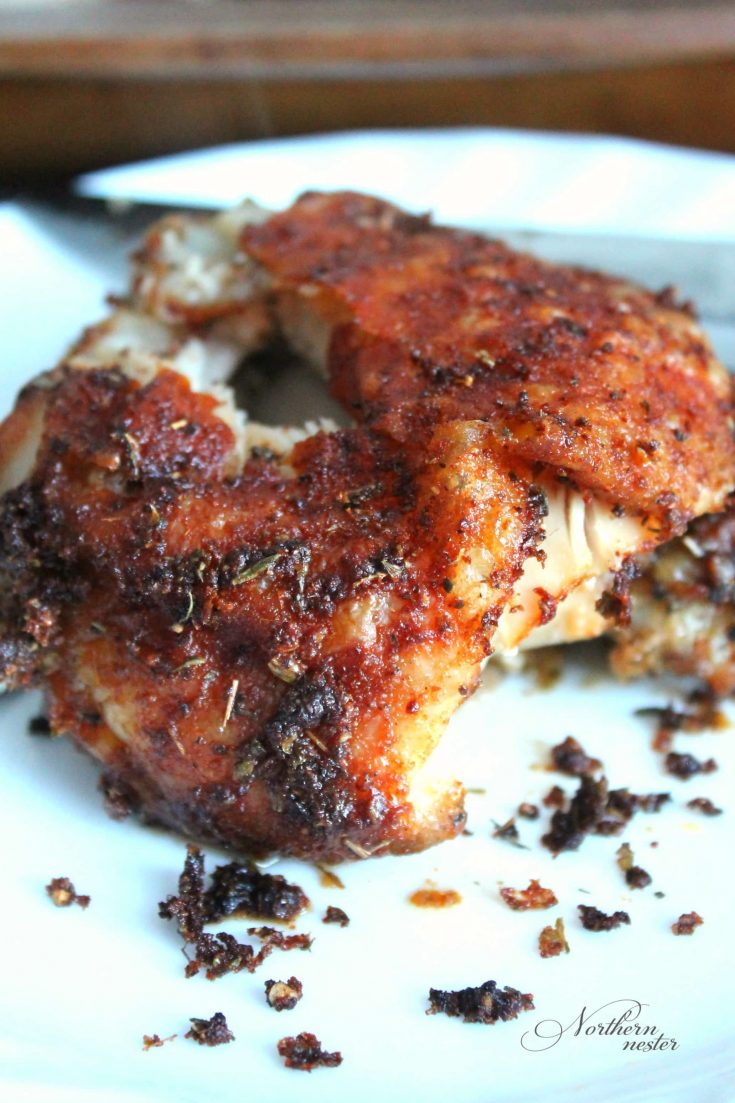 Cajun-Rubbed Chicken Thighs are an incredibly easy and affordable way to enjoy flavor-infused chicken with a crispy skin! A THM S.

Prep Time 10 minutes

Cook Time 1 hour

Total Time 1 hour 10 minutes
Ingredients
1 Tbsp paprika
1 Tbsp garlic powder
2 tsp mineral salt
2 tsp freshly ground pepper
2 tsp onion powder
2 tsp dried oregano
1 1/2 tsp dried thyme
1/2 tsp cayenne pepper
1/3 cup olive oil
2.5 3 lbs bone-in, skin-on chicken thighs
Instructions
Preheat oven to 400 F. Line a baking sheet with foil.
In a small bowl, stir together herbs and spices with oil. Let sit for 5 minutes to thicken into a paste. Rub spice mixture all over chicken thighs. Arrange on prepared baking sheet. Roast thighs in oven at 400 F for 50 minutes - 1 hour. Let thighs rest 5 minutes before serving.
Notes
This rub is also delicious as a rub on grilled pork chops!