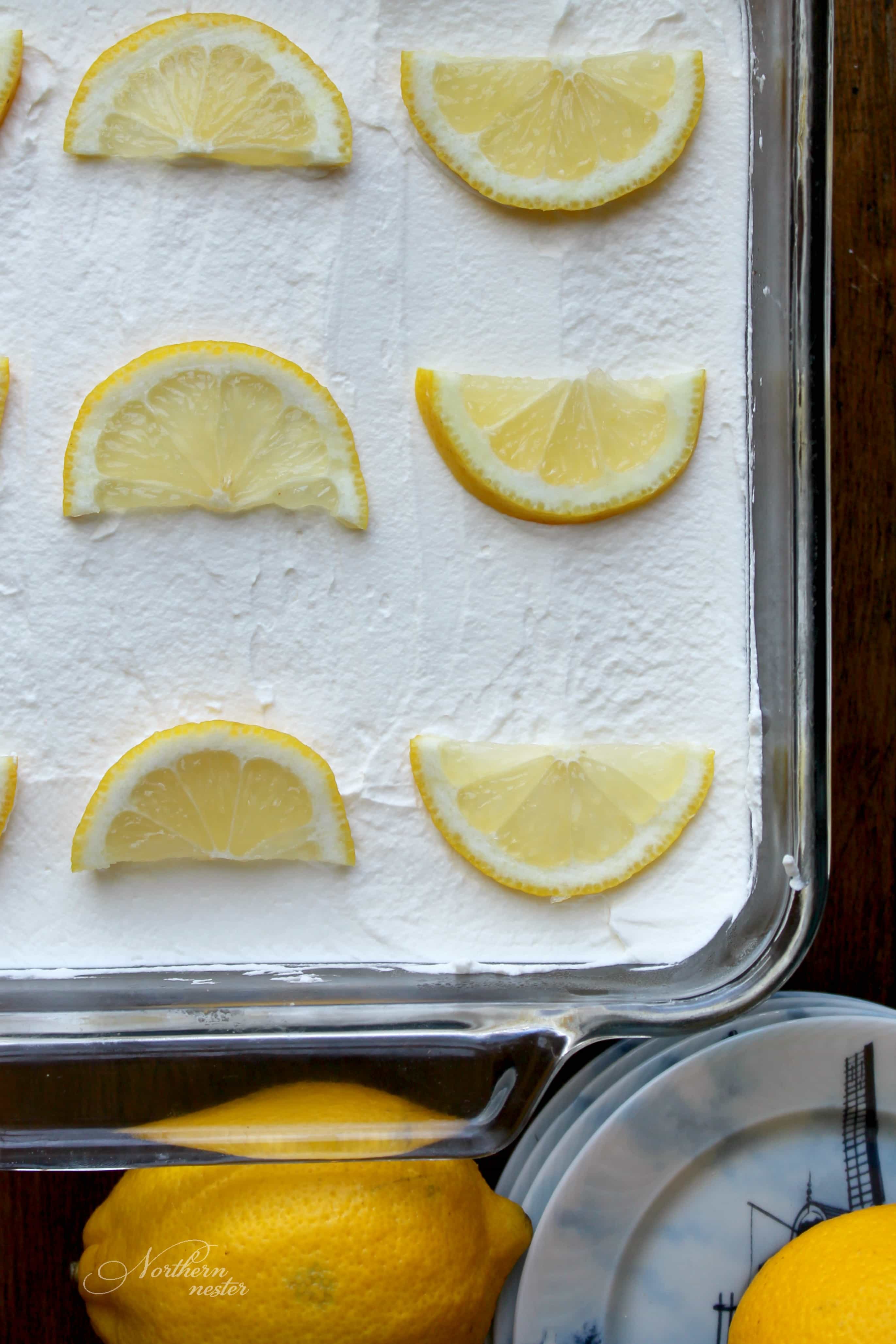 One of my favorite Trim Healthy Mama-friendly E meals are the Trim Healthy Pancakes on page 259 of the Trim Healthy Mama Cookbook. I prefer using farm fresh eggs over egg whites in a carton for this recipe, but that leaves me with a lot of left over yolks. All those sunny yolks and a bowl full of lemons on my counter inspired these luscious lemon squares – a THM S dessert that uses 7 yolks (plus 2 whole eggs)!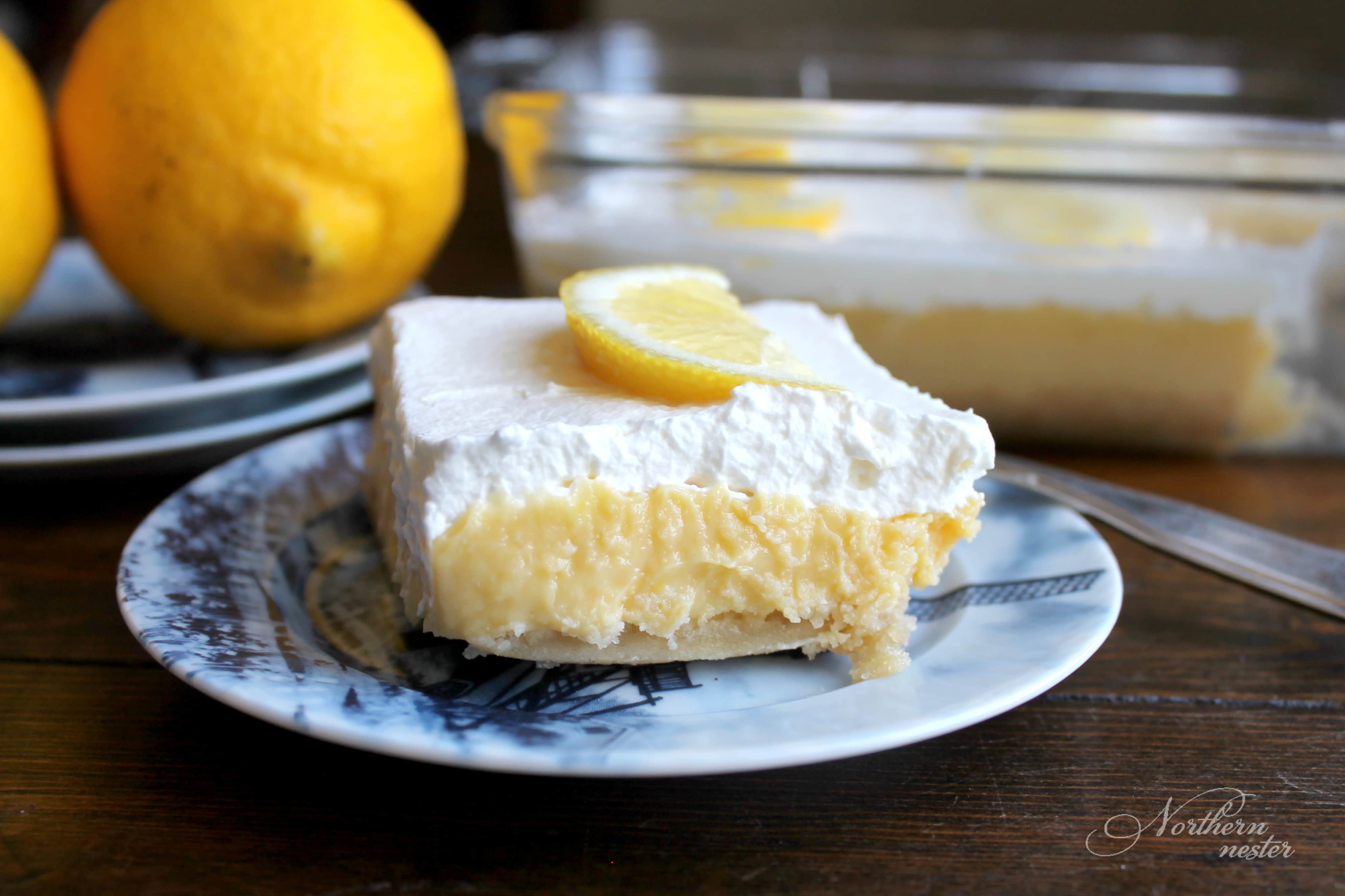 These squares have definitely become my favorite way to use up the healthy fat of an egg! Made with no special ingredients, you probably have everything on hand to whip up these lemon-y treats today! All you need are a pile of leftover yolks and two whole eggs, sweetener (I used xylitol, but you could use Gentle Sweet in half the amount), butter, heavy cream, a pinch of sea salt, ]almond flour, and fresh or bottled lemon juice (I used Santa Cruz lemon juice for the filling and fresh lemons for the garnish).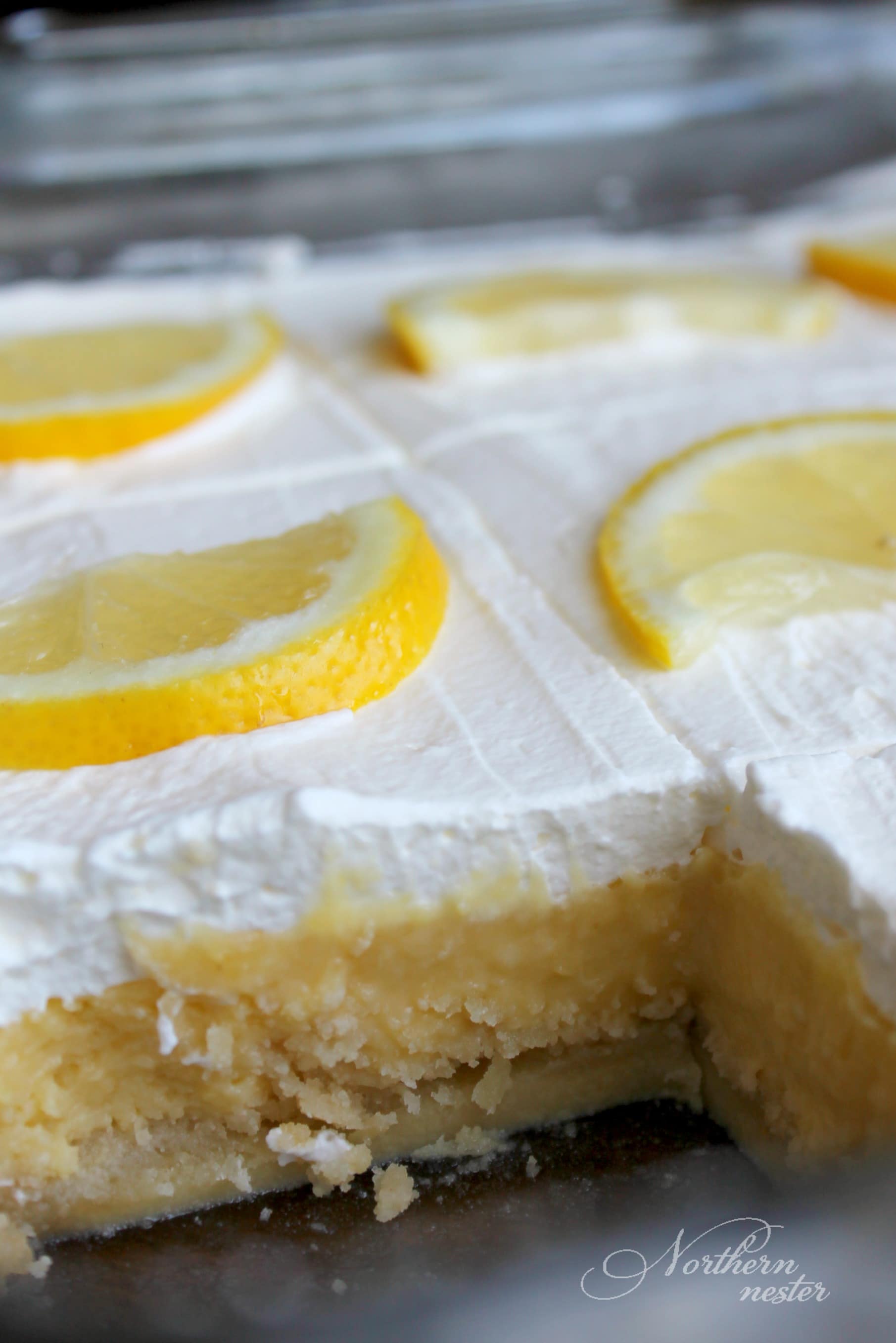 Yield: 9 servings
Luscious Lemon Squares | THM: S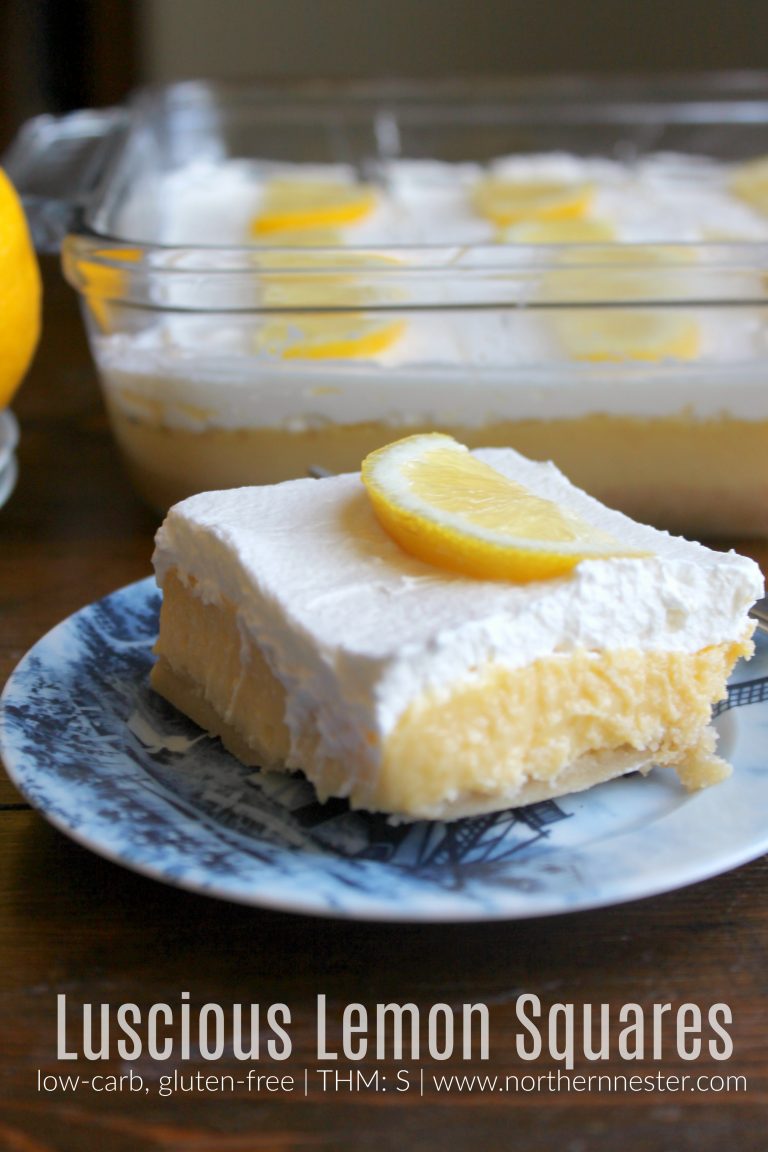 These luscious lemon squares are the perfect way to use up all your leftover egg yolks! This recipe calls for 7 of them (plus 2 whole eggs)! A THM S dessert.

Prep Time 20 minutes

Cook Time 20 minutes

Total Time 40 minutes
Ingredients
CRUST
1/4 cup butter
1 Tbsp xylitol
1 1/4 cup almond flour
LEMON FILLING
7 yolks + 2 whole eggs
1/2 cup xylitol
pinch of sea salt
2/3 cup lemon juice
4 Tbsp butter
3 Tbsp heavy cream
WHIPPED CREAM TOPPING
3/4 cup whipping cream
1 1/2 Tbsp xylitol
Instructions
Preheat oven to 350 F.
To make the crust, melt butter and 1 Tbsp of xylitol together in a saucepan until sweetener is completely dissolved. Remove from heat and stir in almond flour. Pat into 8x8" baking dish. Bake at 350 for 10-12 minutes, or until golden.
To make the lemon filling, whisk eggs, yolks, xylitol, sea salt, and lemon juice together in a saucepan. Cook, stirring constantly, over medium heat until mixture thickens and top is foamy. Whisk in butter. Remove from heat and gently stir in heavy cream with a spatula to avoid creating air bubbles. Pour filling over crust. Bake at 350 for 5-7 minutes, or until center jiggles just slightly. Cool completely.
To make the whipped cream topping, beat whipping cream and sweetener together until stiff peaks form. Spread over lemon squares. Optional: garnish with lemon slices.