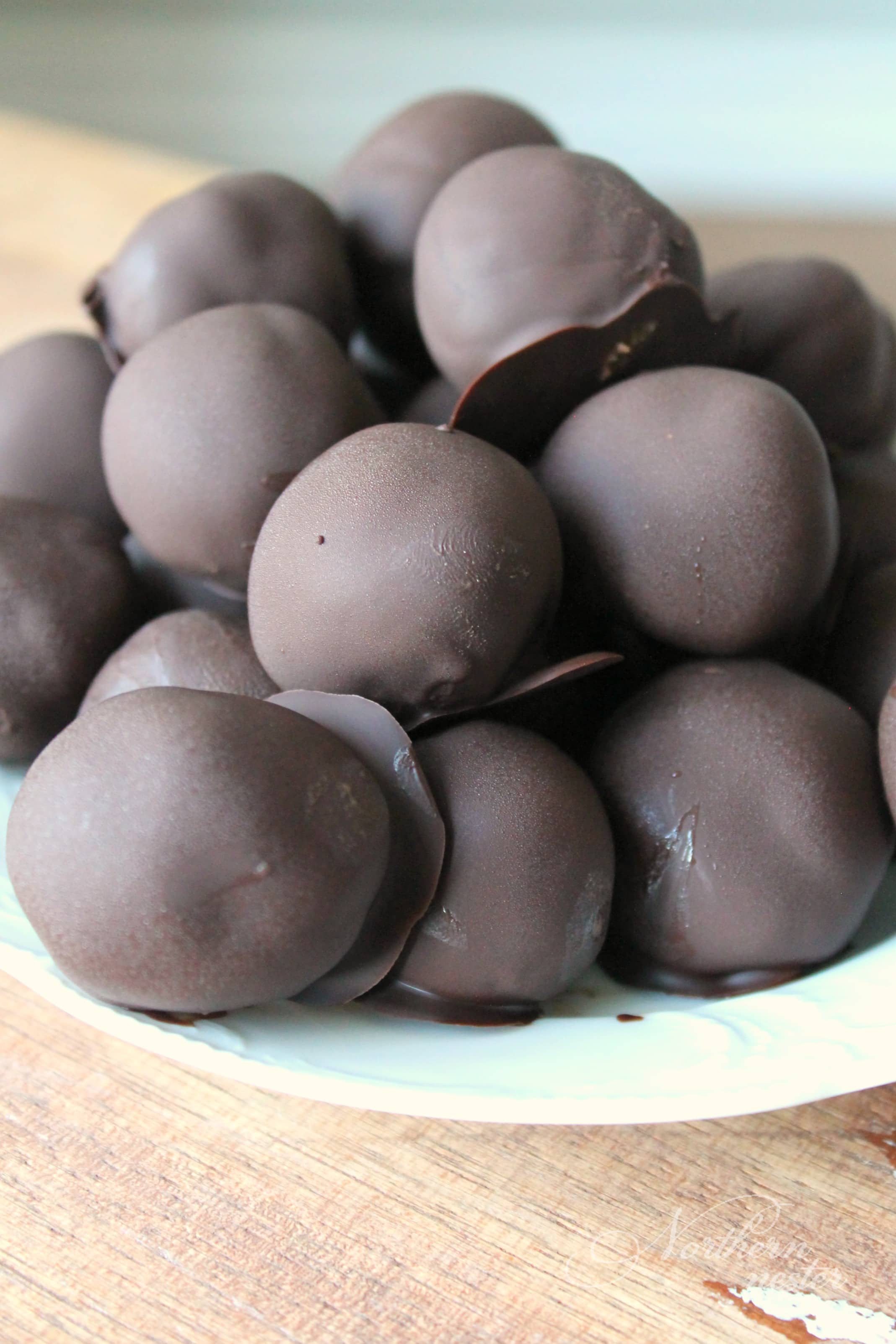 These Chocolate Peanut Butter Protein Truffles are as easy to make as sticking everything in a blender and rolling the mixture into a ball! A high protein, dairy-free, gluten-free, sugar-free Trim Healthy Mama S snack, they are wonderful plan-ahead treats to store in the fridge or freezer.
Chocolate Peanut Butter Protein Truffles have saved me many times when I wasn't prepared with other on-plan snacking options. The only trouble is, they are so delicious (how can anything with peanut butter and chocolate not be??), that my husband loves them as much as I do, and even though the recipe produces 20 truffles, they don't last very long in our house at all.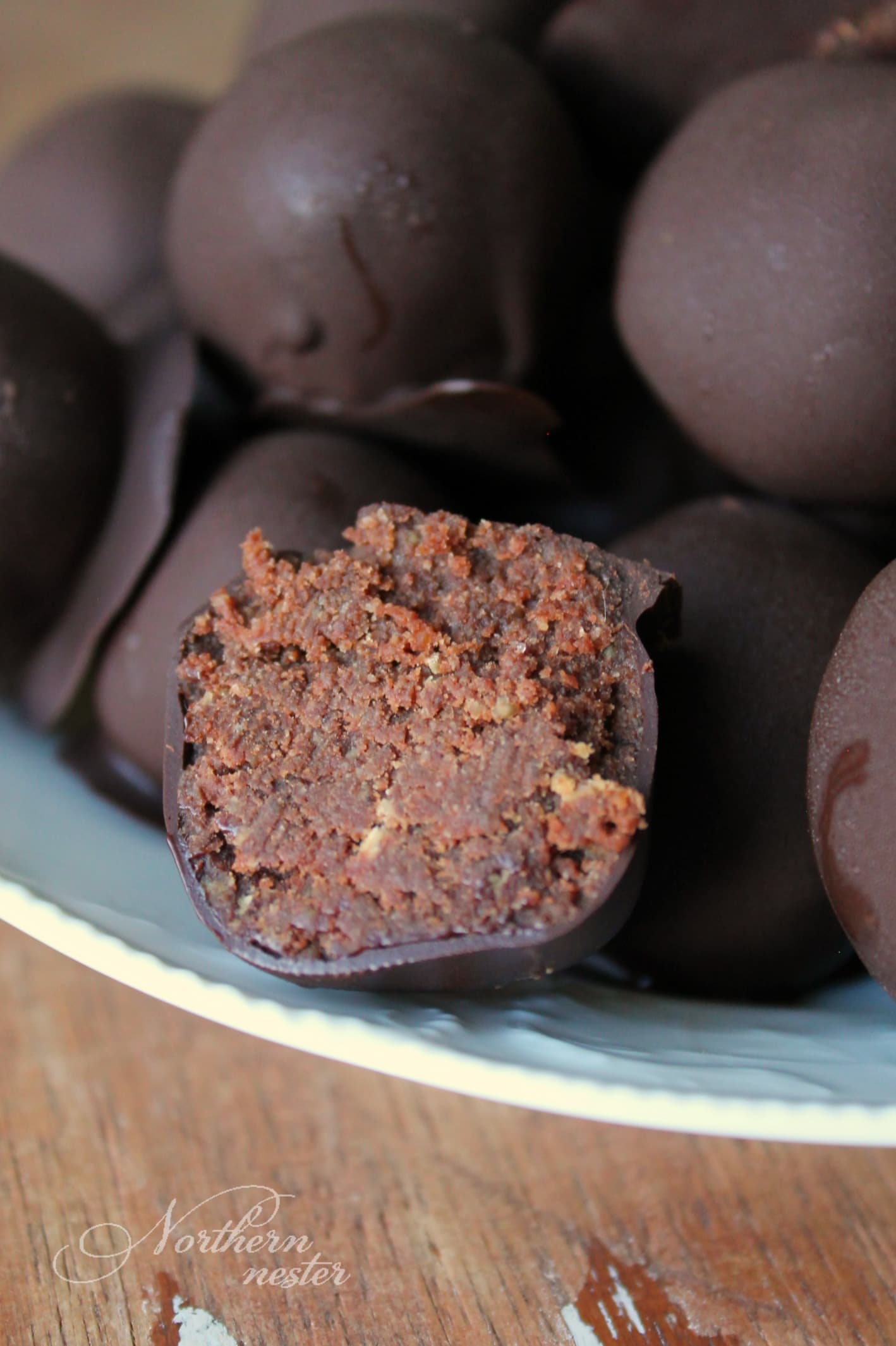 The chocolate coating is totally optional, but I love the "snap" of the chocolate layer when you bite into the truffle, and it's really not hard to make! Melt down an 85% dark Lindt chocolate bar with a bit of coconut oil, dip in your frozen truffles, set them on a cookie tray, and refrigerate until the shell has hardened.
If you prefer a sweeter chocolate coating, I highly recommended melting Trim Healthy Chocolate Chips, or Lily's instead of the Lindt chocolate.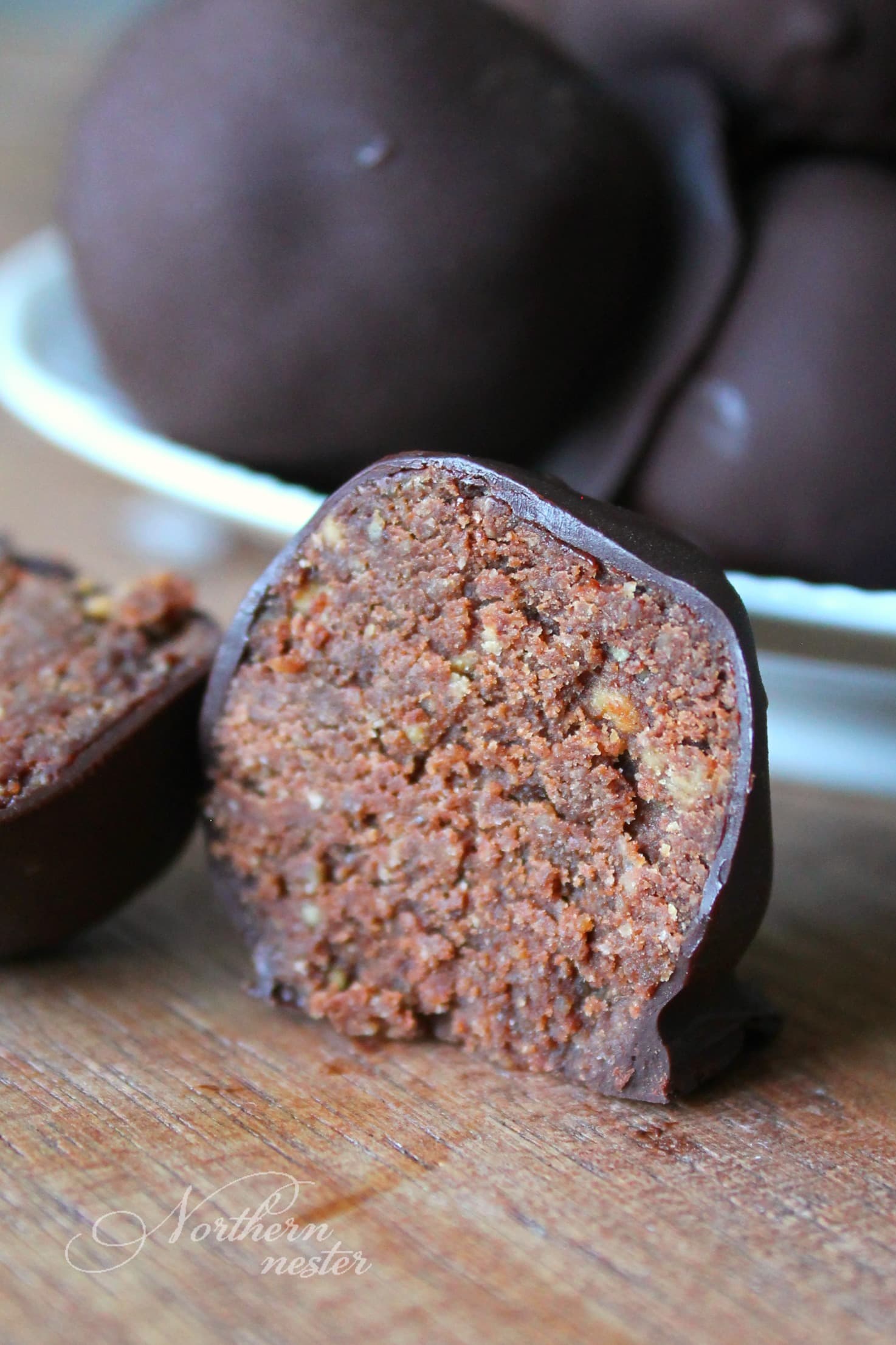 Yield: 20 truffles
Chocolate Peanut Butter Protein Truffles | THM: S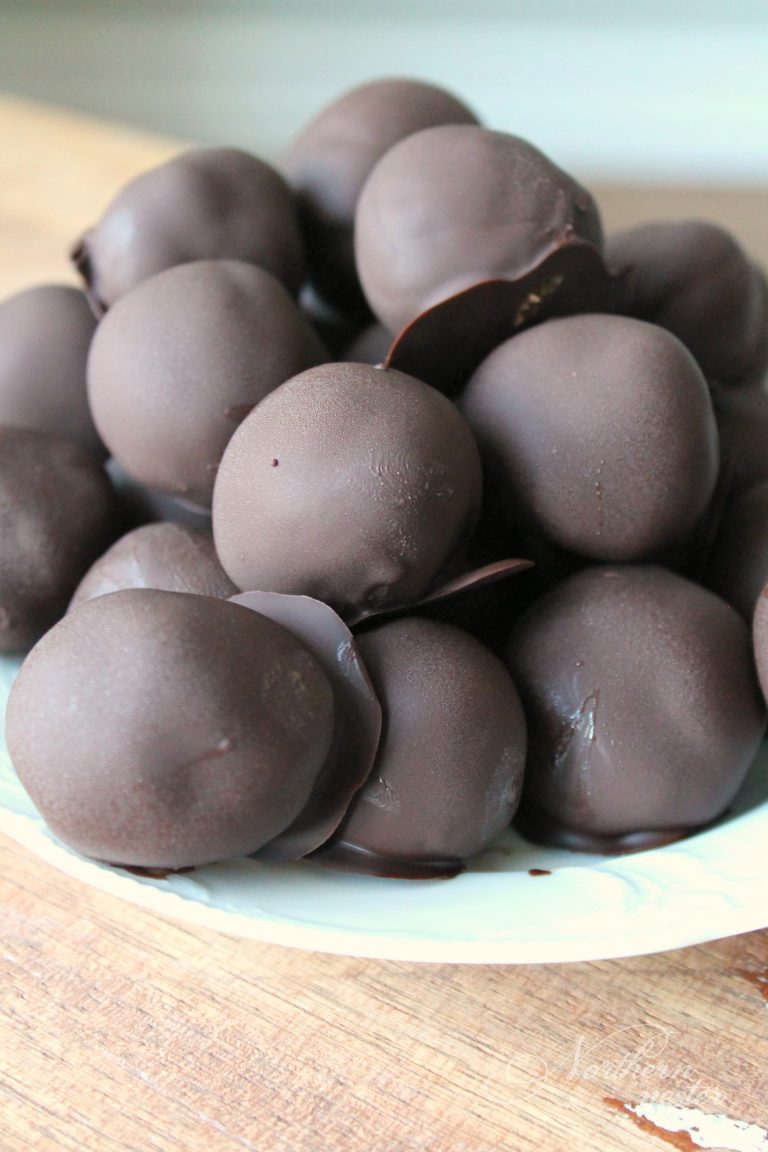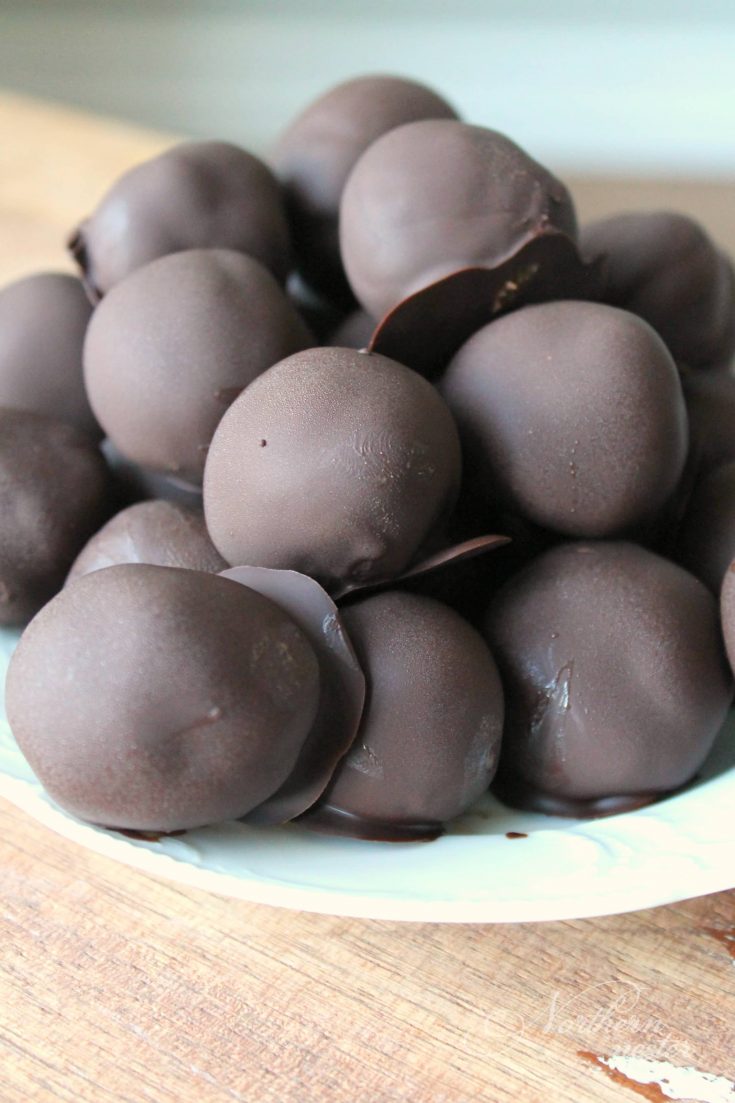 These Chocolate Peanut Butter Protein Truffles taste like an indulgent treat, but they're dairy, sugar, and gluten-free sources of high protein goodness! A THM S with no special ingredients.

Prep Time 15 minutes

Total Time 15 minutes
Ingredients
1/2 cup defatted peanut flour
1/4 cup coconut flour
1/4 xylitol (1/3 cup if you prefer a sweeter taste)
1/3 cup unsweetened cashew or almond milk
1/4 cup sugar-free peanut butter
1/4 cup cocoa powder
OPTIONAL COATING
3.5oz 85% Lindt chocolate bar
1 tbsp coconut oil
Instructions
Pulse all except coating ingredients together in a blender until mixture can be formed into a ball. You may need to add more unsweetened cashew or almond milk if protein mixture is too dry. Roll into 20 balls and set on a cookie sheet. Place in freezer for 15 minutes.
To make the coating, melt chocolate bar and coconut oil together over lowest heat and stir until smooth. Using a spoon, dip each frozen protein ball into melted chocolate until coated and place them back on the cookie sheet. Refrigerate on tell coating has solidified completely before storing in the fridge in an air tight container.
Notes
Instead of xylitol as your sweetener, you can also use Gentle Sweet in half the amount, or Super Sweet in a quarter of the amount.

If you love the combination of chocolate and peanut butter flavors together, you'll probably enjoy these Trim Healthy Mama-friendly recipes, too!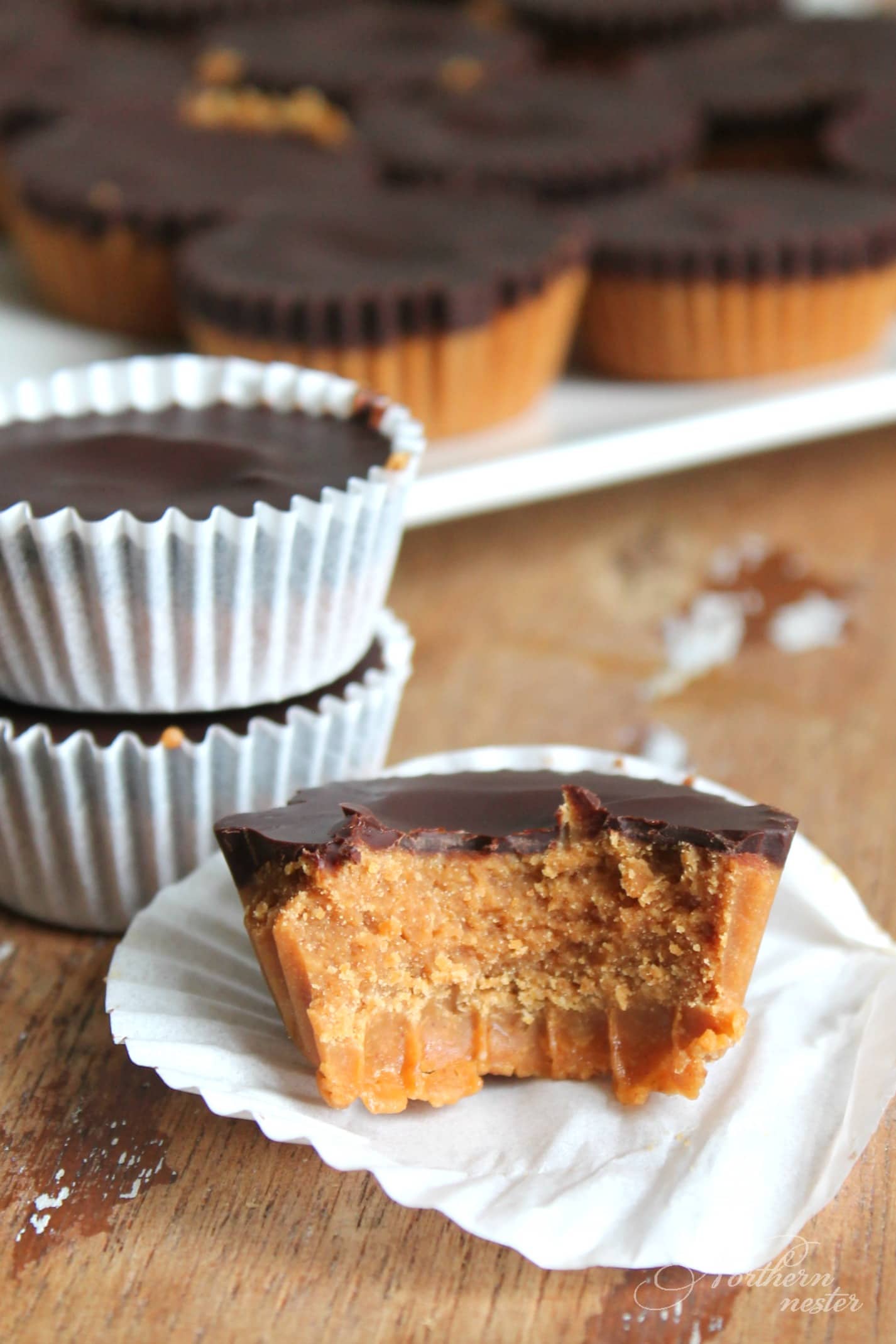 Low-carb Peanut Butter Cups (S)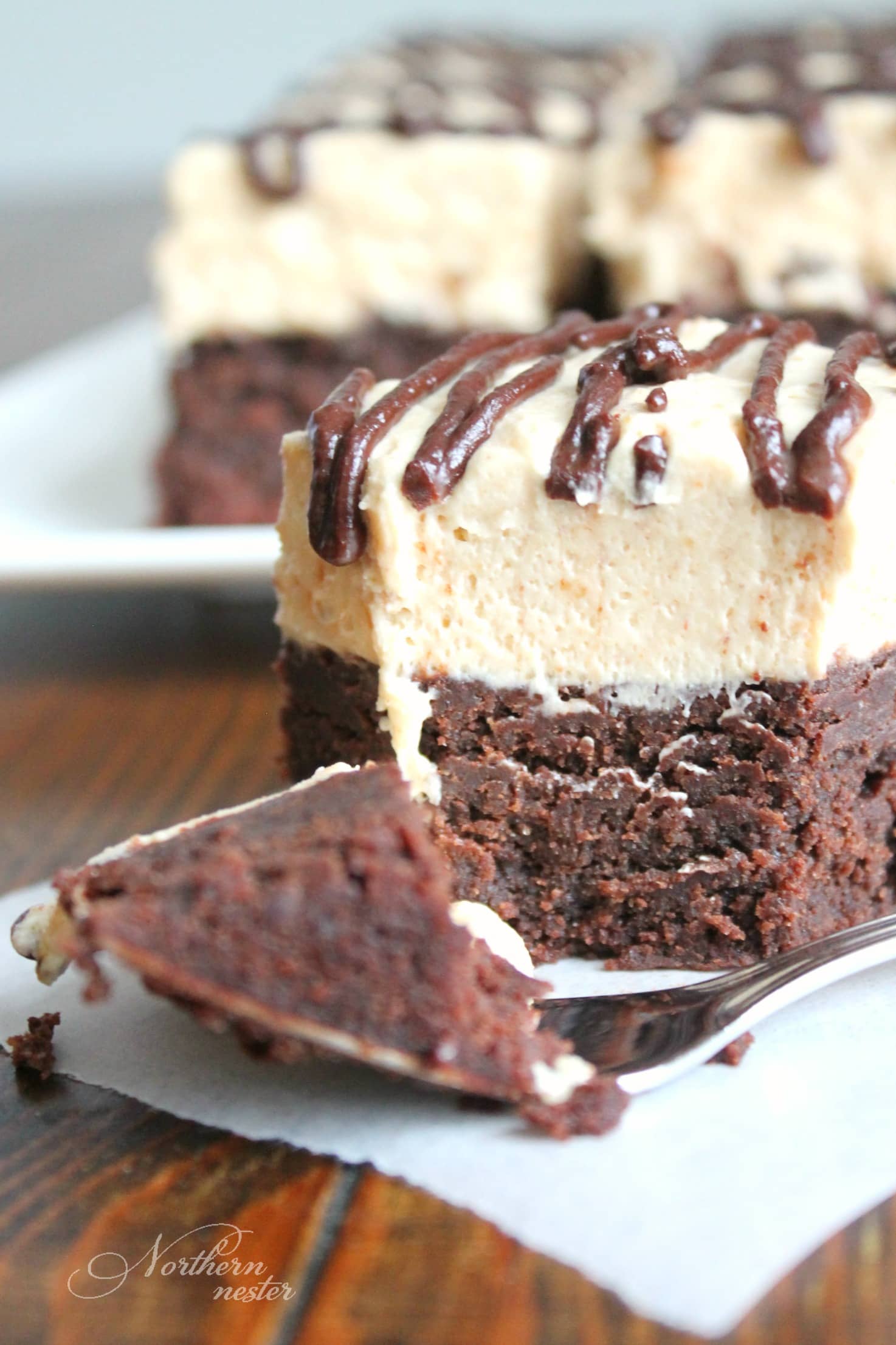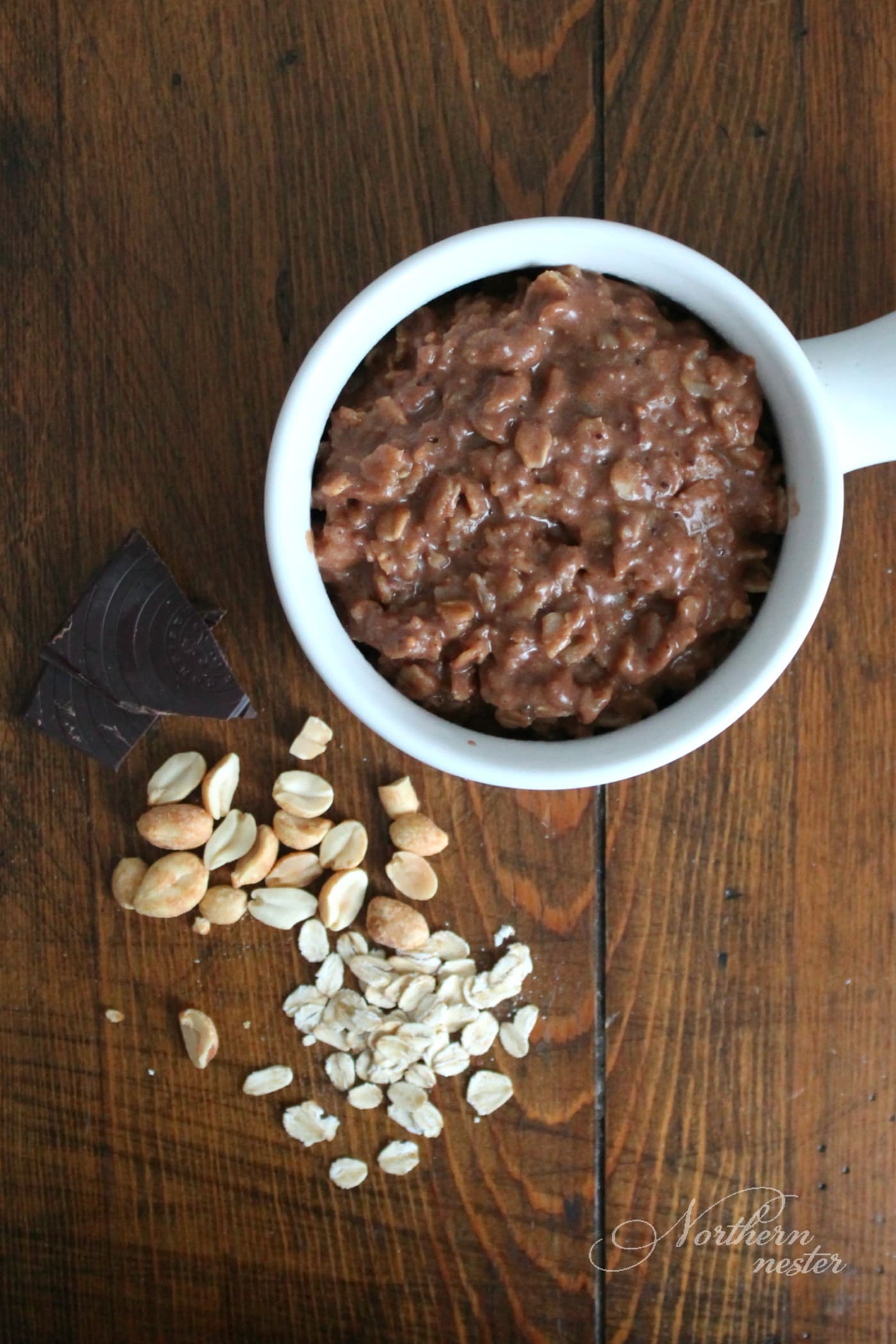 Chocolate Peanut Butter Cookie Oatmeal (E, Dairy-free)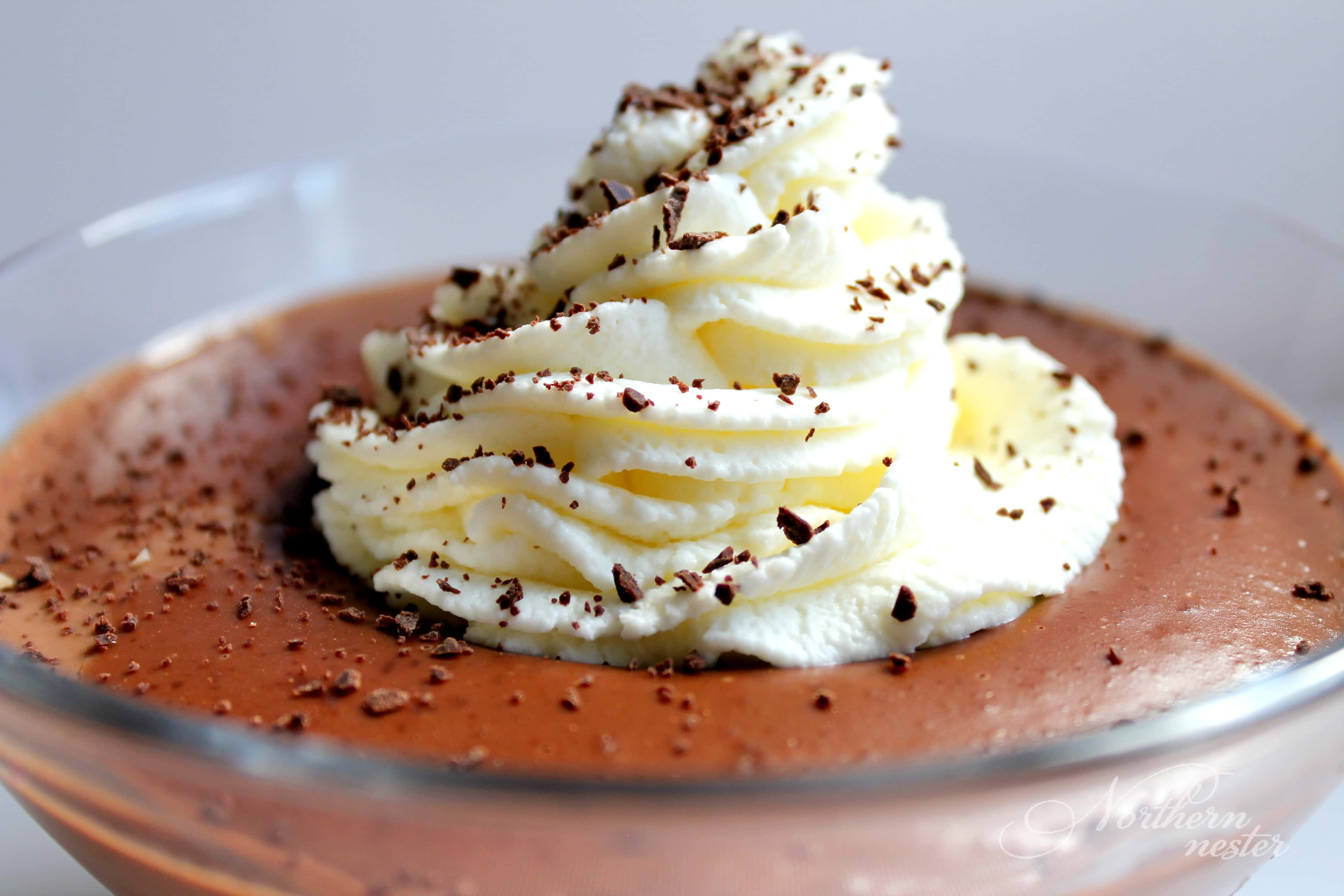 Peanut Butter Cup Pudding (S, Dairy-free)