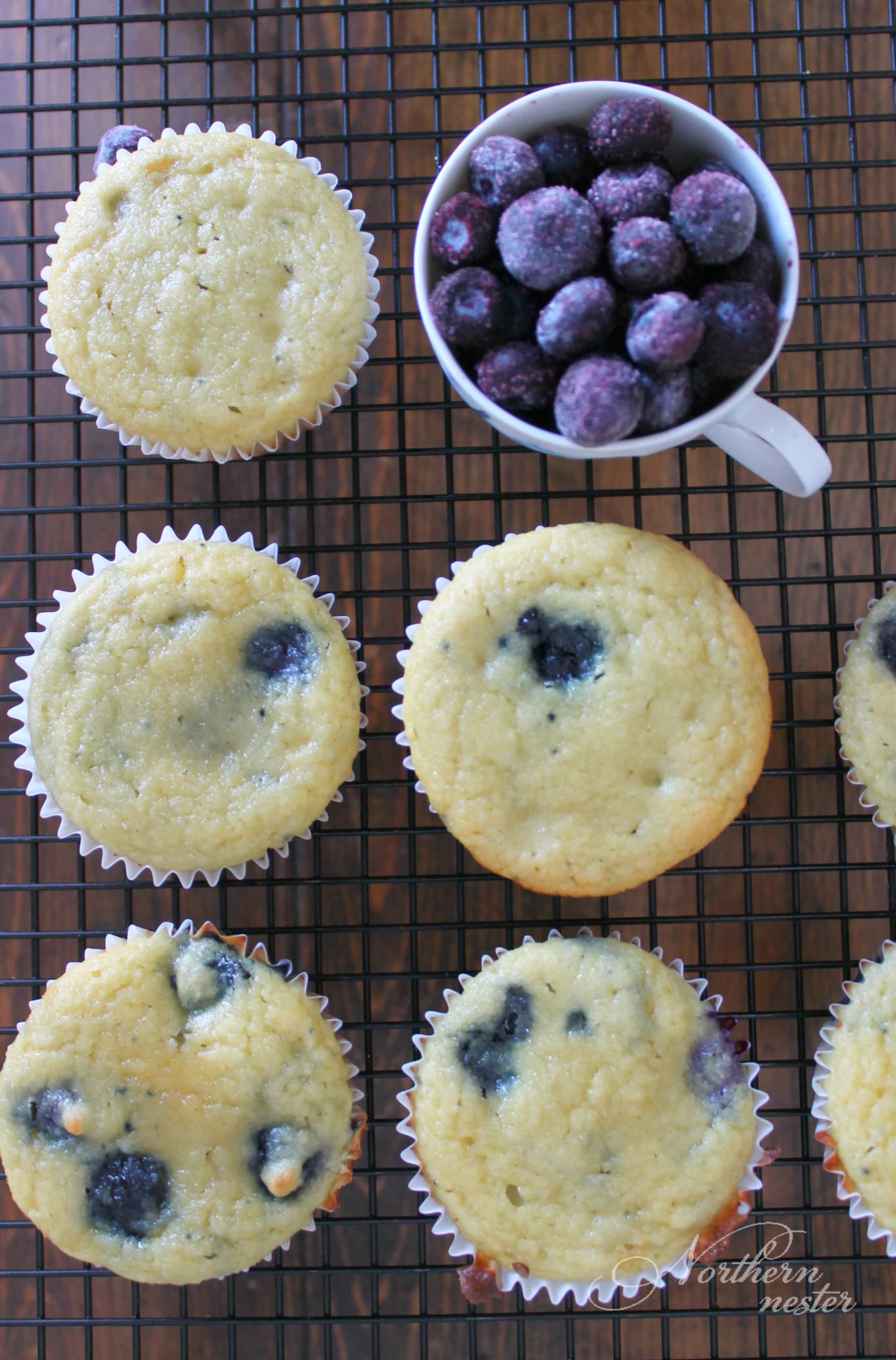 While I was experimenting with these blueberry cupcakes, I accidentally left out the butter that I was planning to use in the recipe and didn't realize my mistake until they came out of the oven! They ended up being so delicious, that I could remake them with far less butter than I originally planned on using, resulting in a much less oily cupcake (which is sometimes tricky to achieve with low-carb muffins and cupcakes). These ones are light, tender, and moist.
I originally intended to make blueberry muffins, but these taste more like cupcakes! They are wonderful eaten warm out of the oven and after they've cooled. There's no need to let these blueberry cupcakes rest for a day to allow the sweetener to lose its cooling effect. Xylitol (or use Gentle Sweet in half the amount, if you prefer) is only needed in a very small amount; there's plenty of other sweetness in these cupcakes thanks to the burst of blueberry flavor and naturally sweet coconut flour.
You don't need any special ingredients for this recipe:
eggs
butter
sour cream
frozen blueberries
Beating your eggs for a solid 5 minutes with either a stand mixer or a hand mixer before adding in your other ingredients is the key to keeping low-carb cupcakes (or any other cake….see this post for my top tips and tricks for successful THM baking!) from feeling too heavy or dense.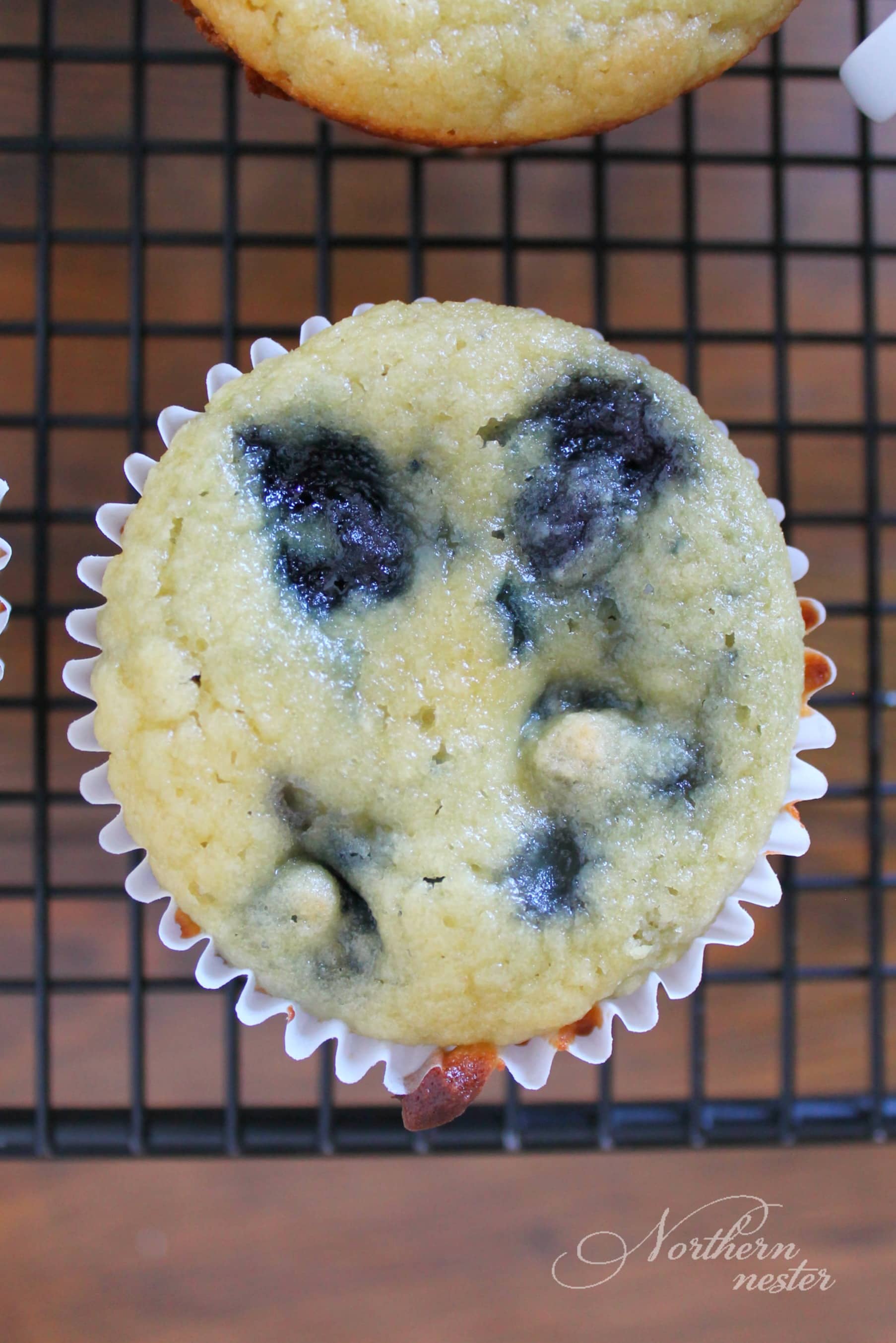 Feel free to swap out the frozen blueberries in this recipe for cranberries, raspberries, blackberries, or strawberry pieces for a different flavor. You'll want to use muffin liners for this recipe so the cupcakes are easy to pop out of the pan when they've finished baking.
Yield: 9 muffins
Blueberry Muffins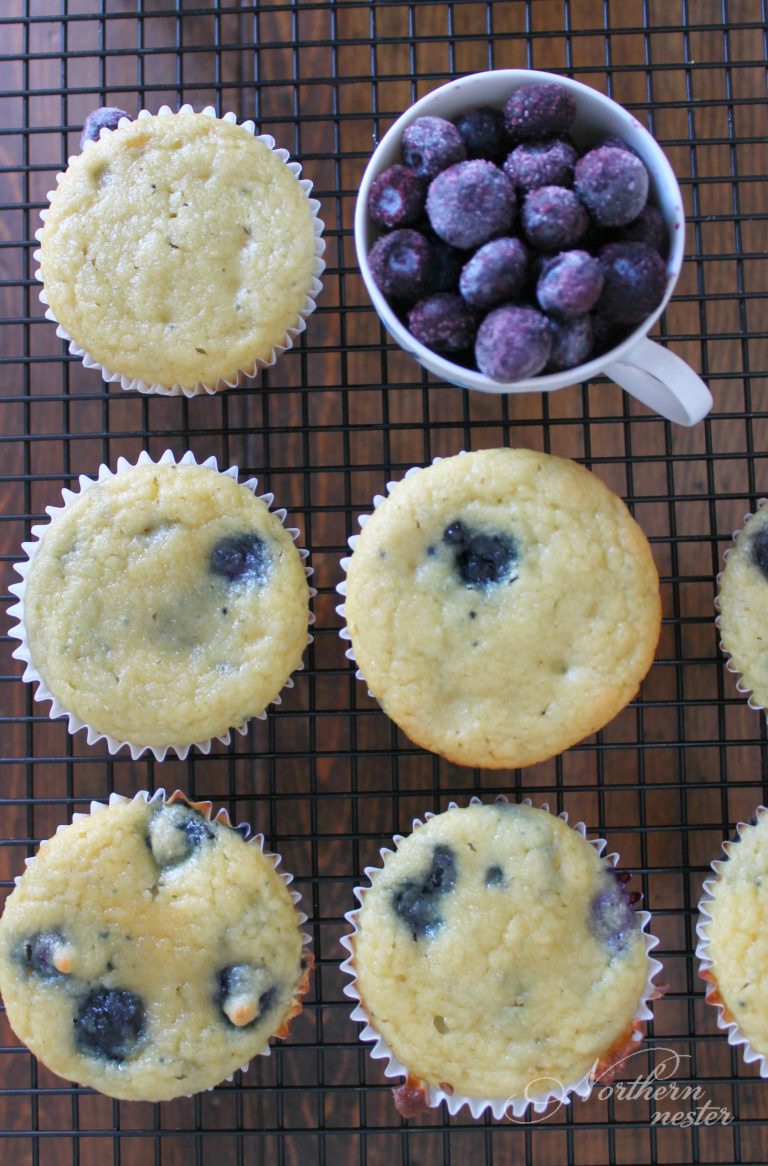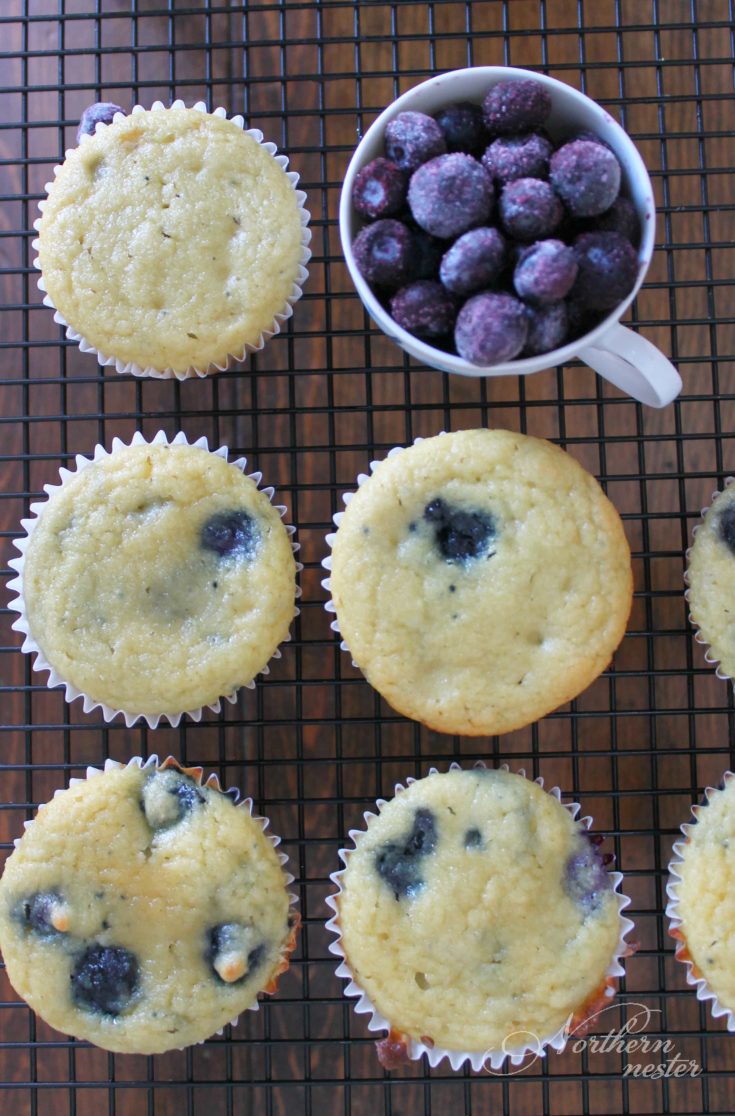 These blueberry cupcakes are light, tender, moist, and perfectly sweet with a burst of fruity flavor! A delicious low-carb, THM S breakfast or snack.

Prep Time 15 minutes

Cook Time 20 minutes

Total Time 35 minutes
Ingredients
3 eggs
2 Tbsp butter, melted and cooled
1/2 cup sour cream
1/4 cup xylitol (OR 2 Tbsp Gentle Sweet)
1 tsp vanilla extract
1/4 cup coconut flour
1 cup almond flour
1 1/2 tsp baking powder
1/2 cup frozen blueberries
Instructions
Pre-heat oven to 350 F. Melt butter and let it cool.
Beat eggs for 5 minutes until very light and fluffy (I use a stand mixer for this). Add in cooled, melted butter, sour cream, xylitol, and vanilla extract . Mix thoroughly. Stir coconut flour, almond flour, and baking powder together and add to wet ingredients, stirring until well combined. Fold in blueberries.
Scoop batter into the lined-muffin tin and bake at 350 F for 20 minutes, or until a toothpick comes out clean.
Notes
You can replace the blueberries with frozen cranberries, blackberries, raspberries, or strawberry pieces.