This Pumpkin Spice Latte Shake…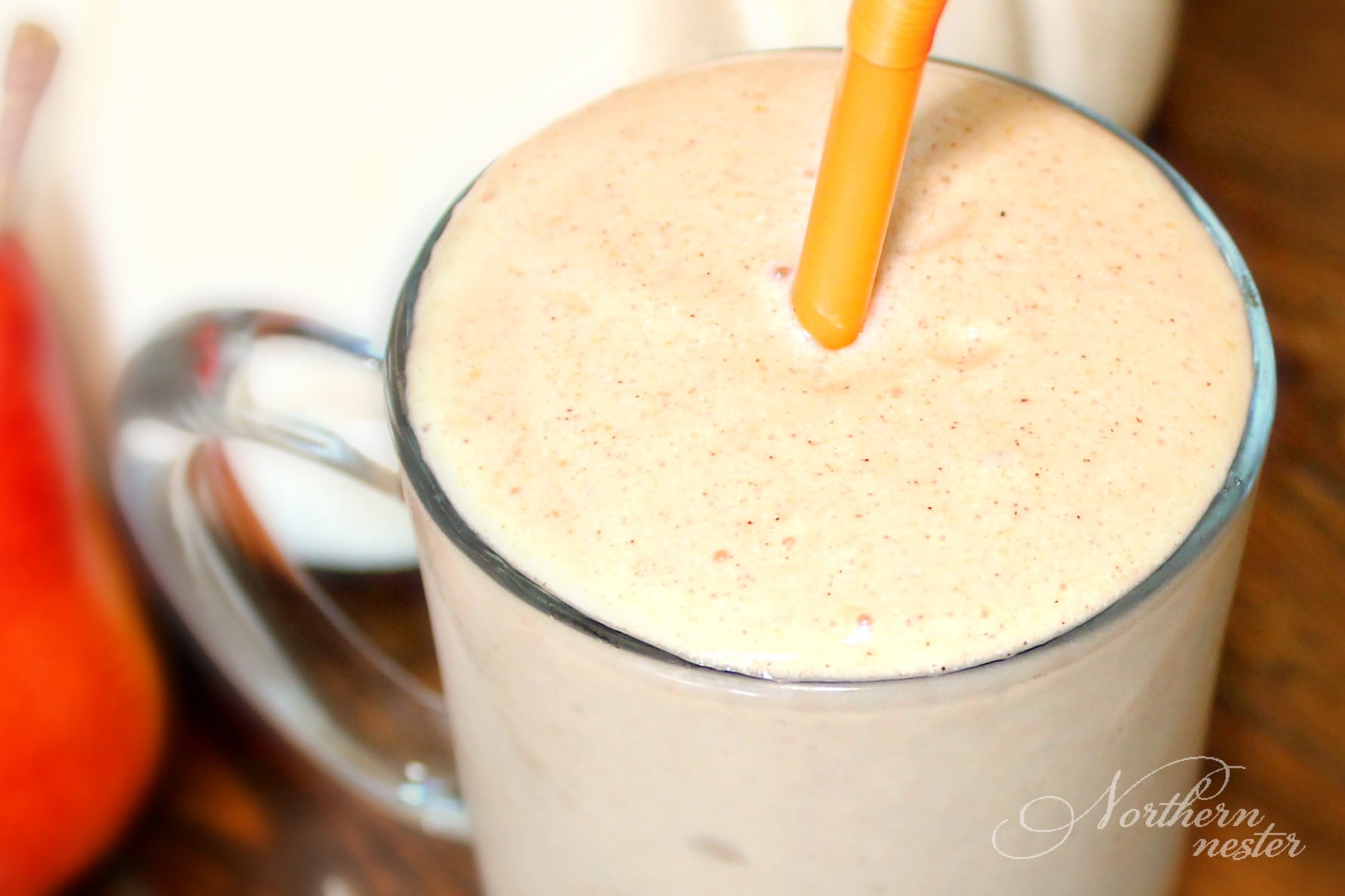 …is everything that's nice about Fall in cool, thick, creamy, slimming shake.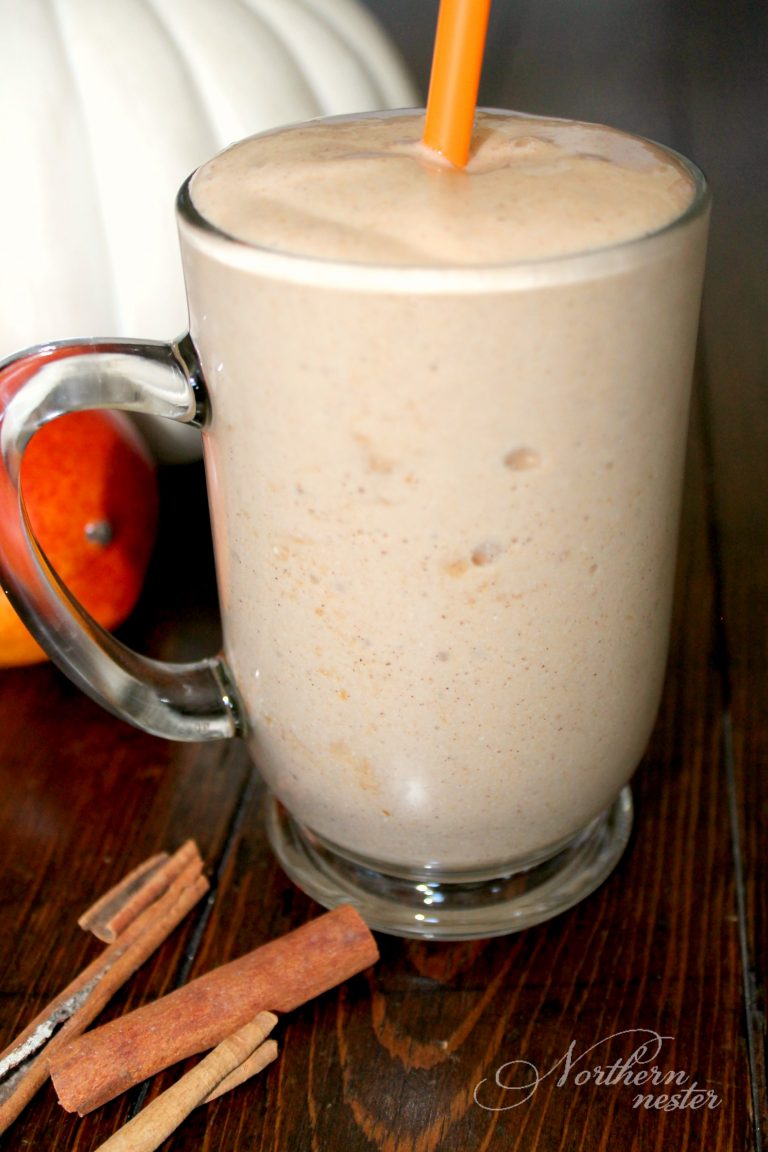 Trim Healthy Mama friendly (you can keep it a Fuel Pull or turn it into an S by topping with xylitol or stevia-sweetened whipped cream!), and full of protein (without the use of protein powder), this Pumpkin Spice Latte Shake is a filling meal in itself for those end-of-Summer days that are still hot enough for shakes, and colorful enough to be craving all things pumpkin.
Be sure to make the Pumpkin Spice mix first; it will give you enough flavoring to have one of these shakes a day for a whole week if you're one of those pumpkin-loving people.
(Like me.)
Yield: 1-2 Servings
Pumpkin Spice Latte Shake | THM: FP or S
This Pumpkin Spice Latte Shake is everything that's nice about Fall in a cool, thick, creamy, slimming, Trim Healthy Mama compatible shake that can be a Fuel Pull or an S - your choice!
Ingredients
PUMPKIN SPICE MIX:
4 tsp cinnamon
1 tsp ground ginger
1 tsp ground nutmeg
1/2 tsp ground cloves
SHAKE:
4 large ice cubes
2/3 cup cold coffee
2/3 cup unsweetened cashew milk
1/3 cup cottage cheese (fat-free or 1% for FP; 2% or higher fat for S)
4 Tbsp canned pumpkin
3 Tbsp xylitol
1 Tbsp collagen
1 Tbsp heavy cream (optional: use if you'd like a decadent S)
1 scant tsp Pumpkin Spice mix
1 tsp xanthan gum
1/2 tsp caramel extract
1/4 tsp stevia extract
Instructions
Add Pumpkin Spice mix ingredients to a small container, stir to combine, and set aside.
Add shake ingredients to blender and blend for several minutes until smooth, thick, and creamy. Pour into a mason jar or large glass and enjoy immediately!
Optional: Top with naturally sweetened whipped cream to kick it into S territory and take it up a notch!
Notes
Keep this shake a Fuel Pull by using cottage cheese that contains 1% fat or less. It's still incredibly delicious without the cream!
For a richer, S shake, feel free to use full-fat cottage cheese, heavy cream, and a whipped cream topping.