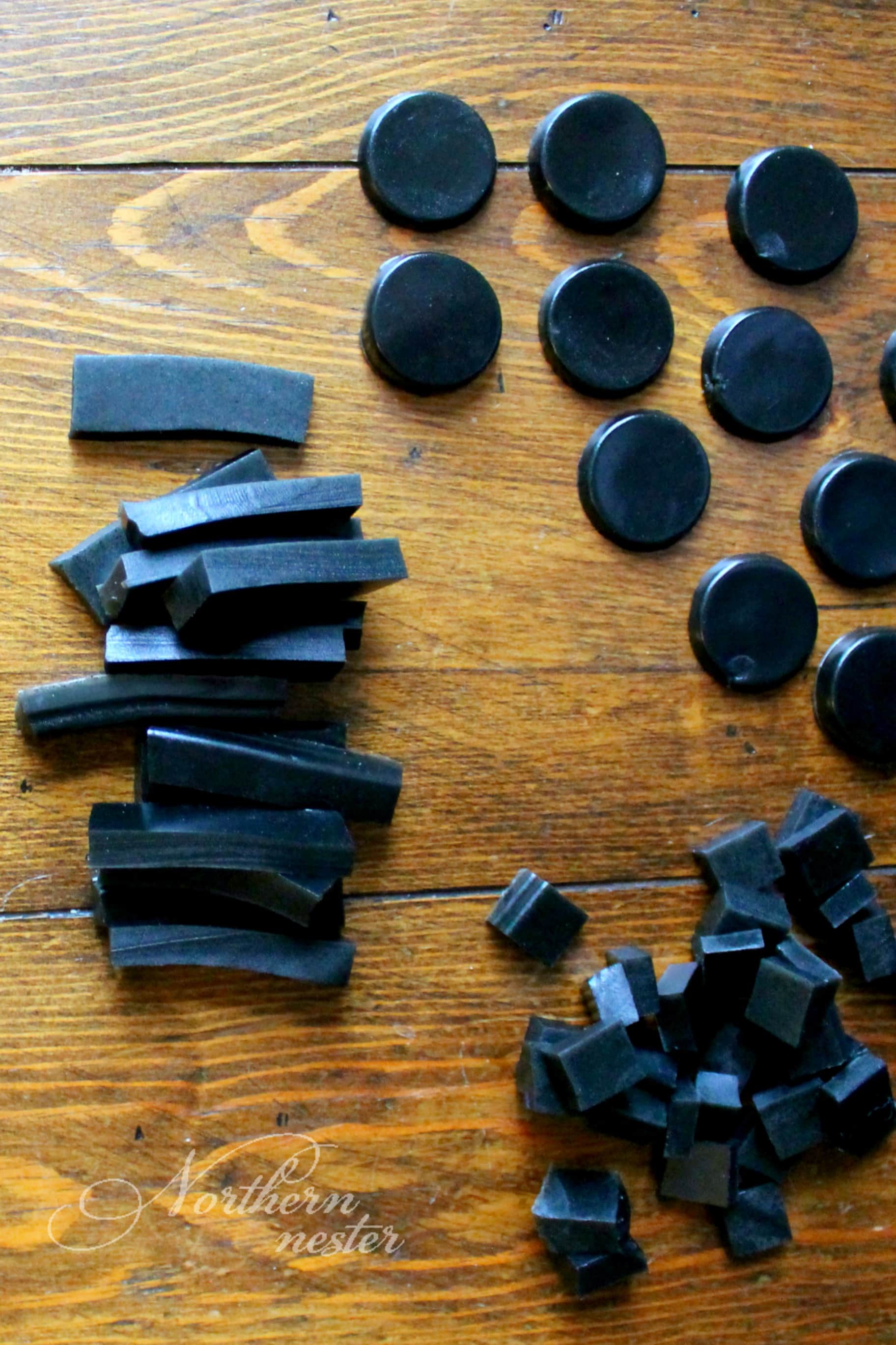 I am so excited about this low-carb black licorice recipe!
Both my husband and I are of Dutch descent. My Mom was born in Holland, as were all eight of our grandparents, and our great-grandparents. We've got Dutch blood running through our veins from as far back as we can tell, and we both grew up eating many traditional Dutch foods like boterkoek (I have a Trim Healthy Mama-friendly Boterkoek recipe here), boerenkool (okay, only my family ate that), stroopwafels, hutspot, frikadellen, vla, and of course, dropjes!
Dropjes, or drop, is Dutch black licorice. It's similar to the black licorice you can get in North America, but it comes in all different textures, shapes, sizes, sweetness, and saltiness. My husband likes double zout drop the best, or doubly salted black licorice. I like mine sweeter.
The flavor of the low-carb black licorice recipe here is somewhere in between plain black licorice and the salted kind. If you prefer sweet black licorice, you can leave the salt completely out of the recipe; if you want a double zout flavor, you can increase the amount by a 1/4 tsp.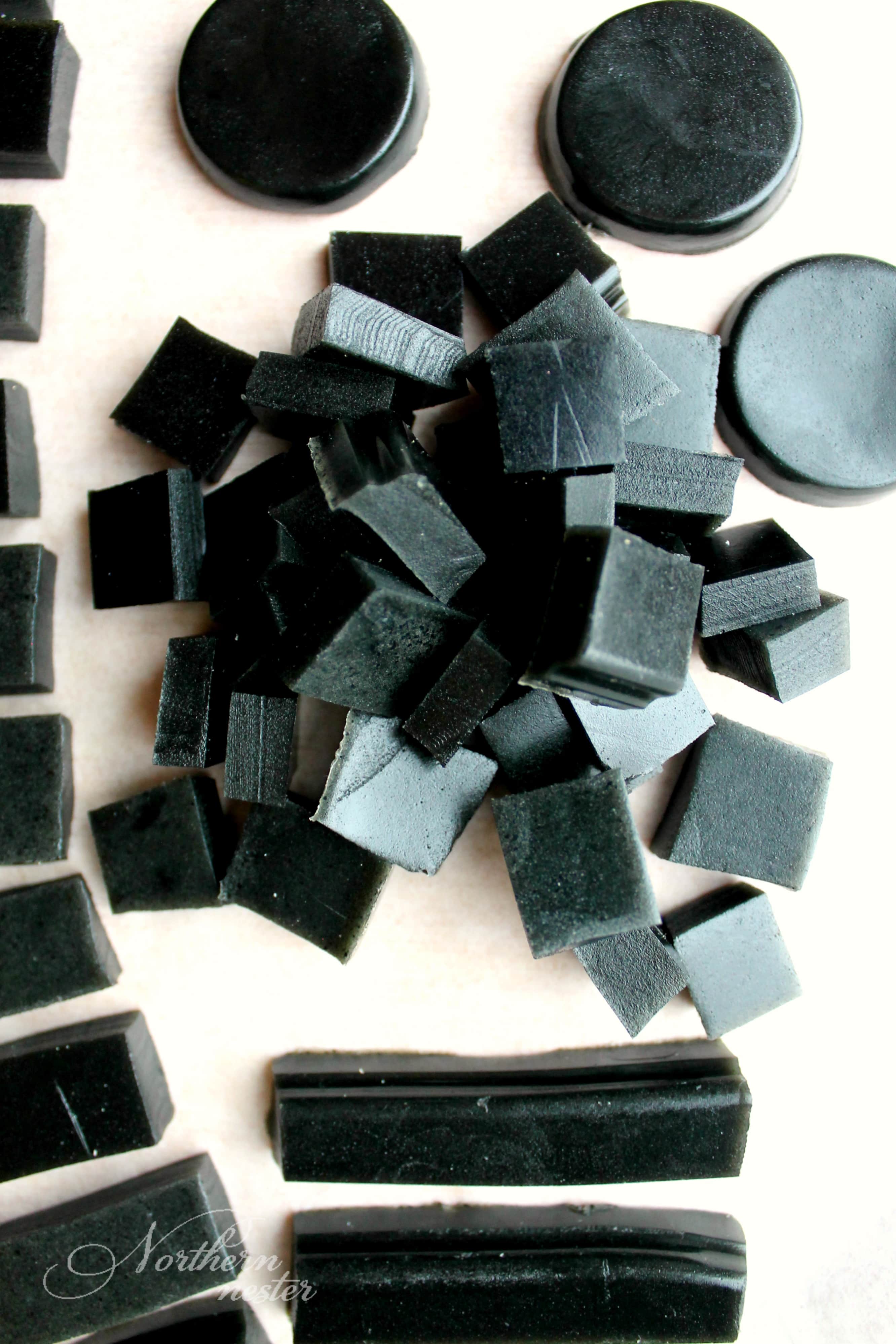 You probably have most of the ingredients in this recipe on hand. Gelatin (any kind of unflavored will work: Knox, Just Gelatin, or Great Lakes), an on-plan sweetener (I used xylitol, but you can also use Gentle Sweet in half the amount), molasses, fine sea salt, heavy cream, and butter.
The two "odd" ingredients are things you can buy locally or online: anise extract and activated charcoal.
Anise extract is essential to this recipe. It's what gives black licorice its flavor.
The activated charcoal is only used as a natural food dye and has bonus health benefits of relieving gas and bloating, whitening teeth, cleansing your digestive system, and reducing high cholesterol! It is tasteless.
Activated Charcoal:
Pure Anise Extract:
You can use a fancy mold to make pretty, bite-sized candies, or pour into 9×13 and cut into licorices of your desired size with a knife.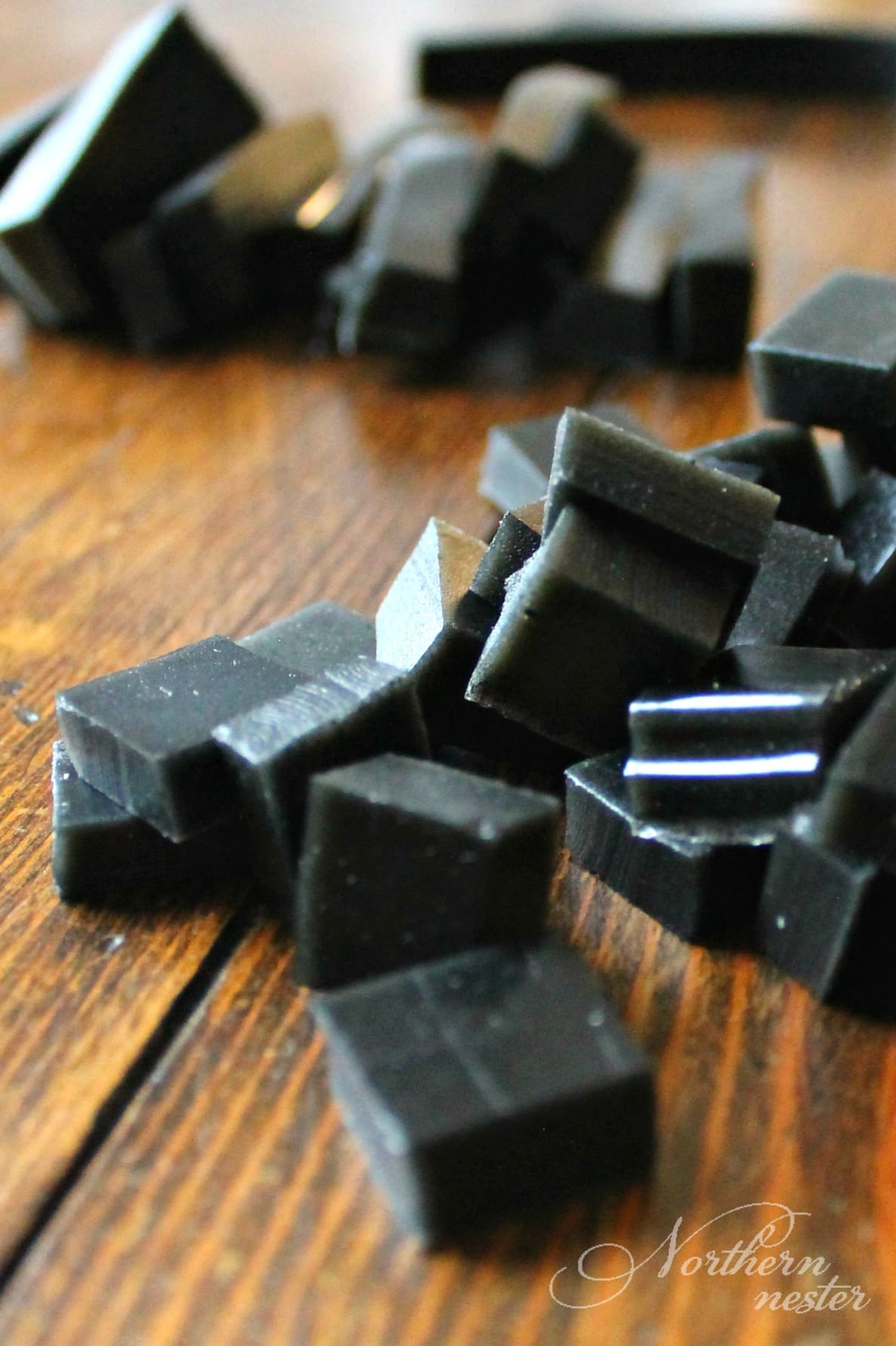 Because this black licorice is low-carb and doesn't contain whole wheat flour (or any other flour, for that matter), its consistency is closer to that of a gummy candy. It's soft, flexible, and not as chewy, but the flavor is spot on and it holds up well with or without refrigeration after the licorice has set. This means you can keep a bag of them in your purse when you're out and about!
Yield: 100 candies
Low-Carb Black Licorice
This delicious low-carb black licorice recipe is incredibly easy to make! A THM S candy that's just as enjoyable to eat yourself as it is to gift to a friend!

Prep Time 5 minutes

Cook Time 5 minutes

Additional Time 20 minutes

Total Time 30 minutes
Ingredients
1/4 cup unflavored gelatin
1/2 cup xylitol (OR 1/4 cup Gentle Sweet)
1/4 cup heavy cream
1/2 cup water
2 Tbsp butter
1 Tbsp molasses
1/2 tsp fine sea salt
1 tsp activated charcoal (optional: for color)
1 Tbsp anise extract
Instructions
Add gelatin, xylitol, heavy cream, water, butter, molasses, and sea salt to a saucepan. Cook over medium heat, stirring constantly until gelatin and sweetener are completely dissolved and mixture beings to boil. Remove from heat. Whisk in activated charcoal and anise extract until smooth. Pour into candy molds or 9x13 and chill in the fridge until set, about 15-20 minutes. Cut into the desired size if not using candy molds.
Notes
The activated charcoal acts as a natural food dye (with added health benefits), but you can leave it out if you don't mind a brown "black licorice." 🙂