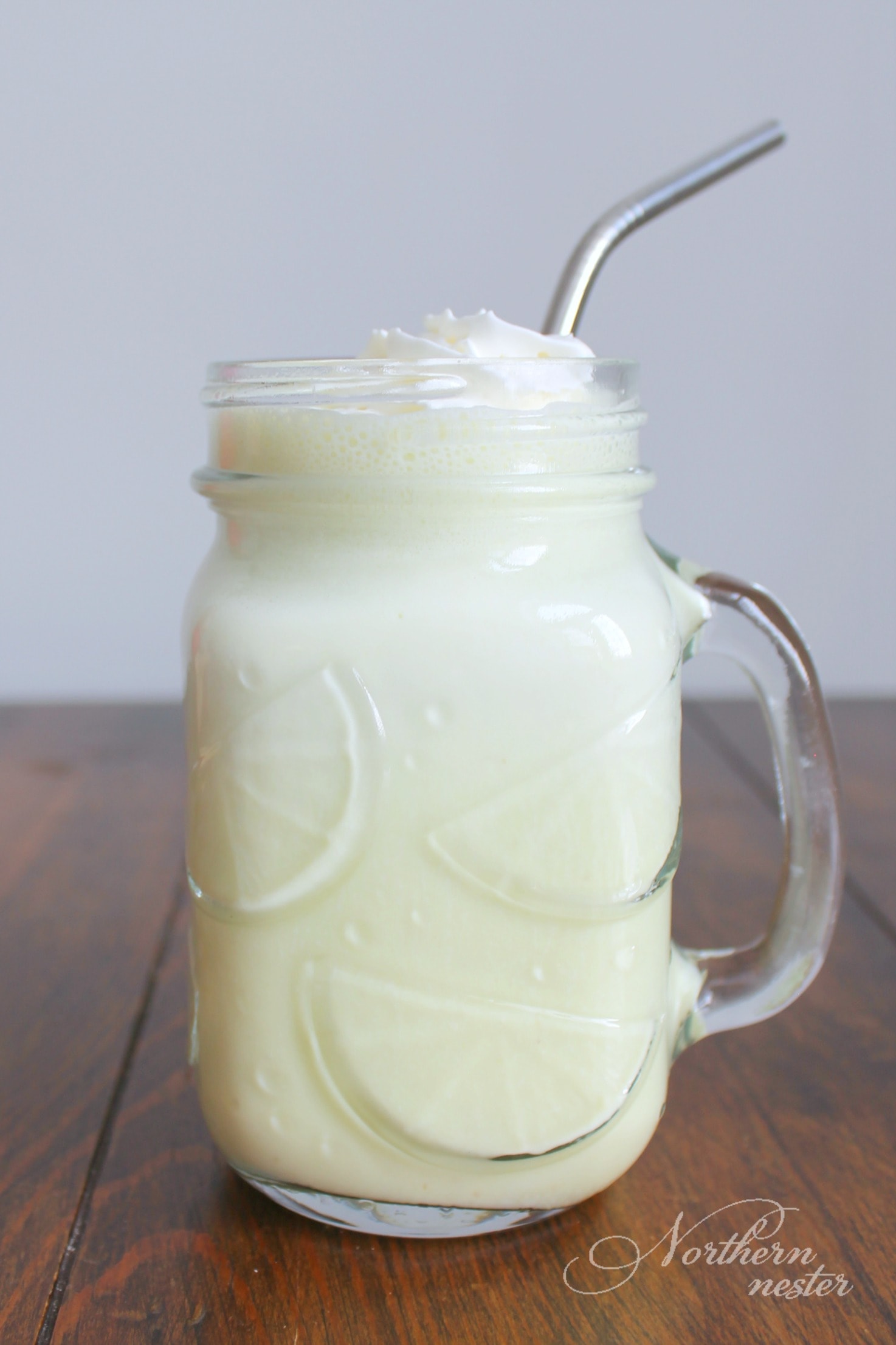 I love the fresh taste and tang of Key Lime Pie, and think the effervescent taste of kefir is a natural fit for the flavor, so I used it as the base of this Trim Healthy Mama-friendly E Key Lime Kefir Smoothie.
See all those bubbles? I didn't even blow through a straw to get them. 😀 Kefir just does that when you blend it up, but that's not even its most amazing quality.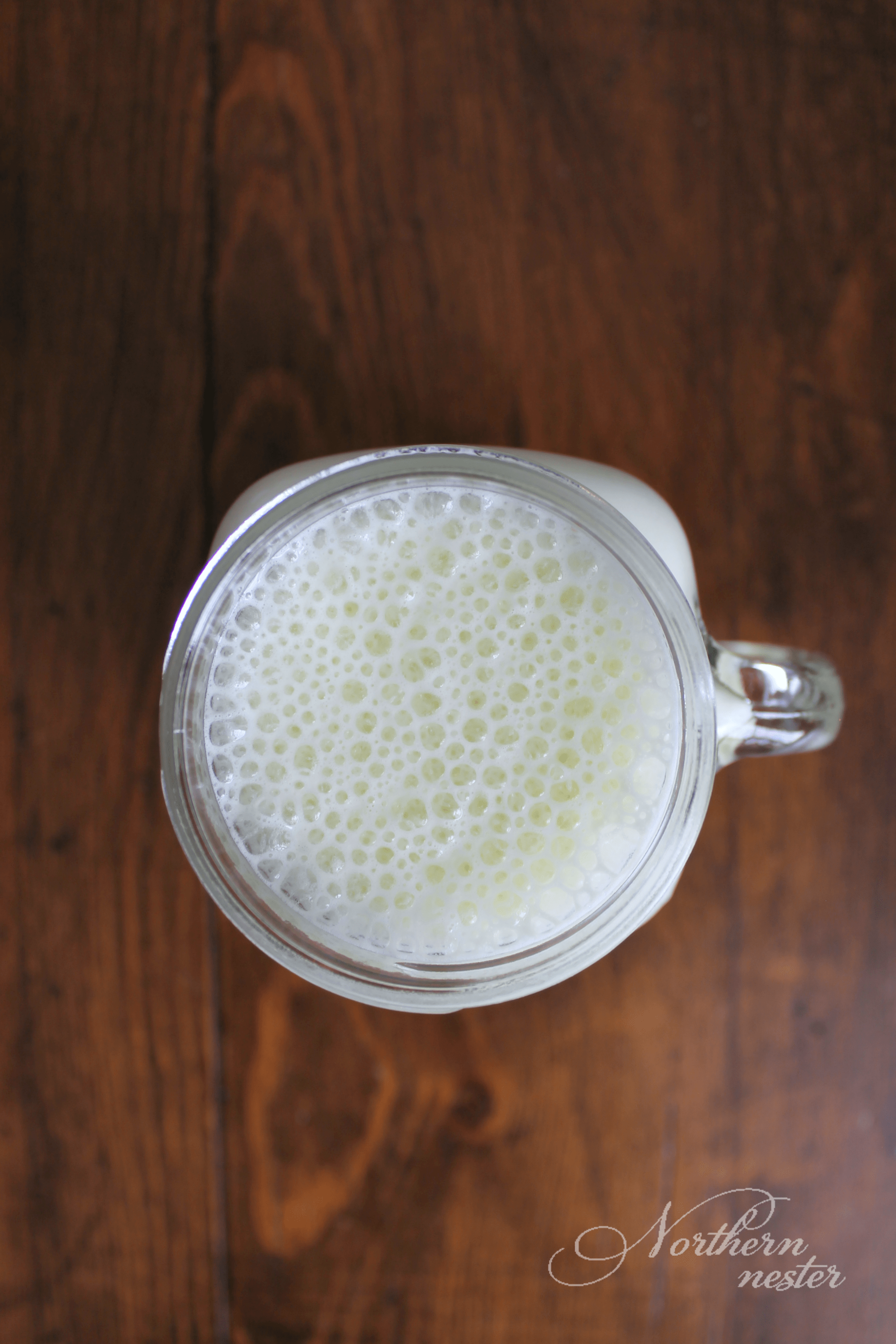 What's really amazing about kefir is how good it is for you! It's extremely high in probiotics (much more than yogurt) and can help heal your digestive system (or keep it running smoothly) by building or restoring the good bacteria in your gut.
Plus, low-fat kefir is an E-friendly ingredient, so it's an amazing addition to fruit smoothies. You can even double-ferment your low-fat kefir and turn it into a Fuel Pull by letting it sit out at room temperature for 24 hours before returning to the fridge. The second ferment eats up more of the milk sugars and lowers the carb count in the kefir. It will still taste the same, but you'll be able to do more things with a Fuel Pull ingredient (like use it in any setting!).
The inspiration for this E Key Lime Kefir Smoothie can from my S pie with the same Key Lime flavor…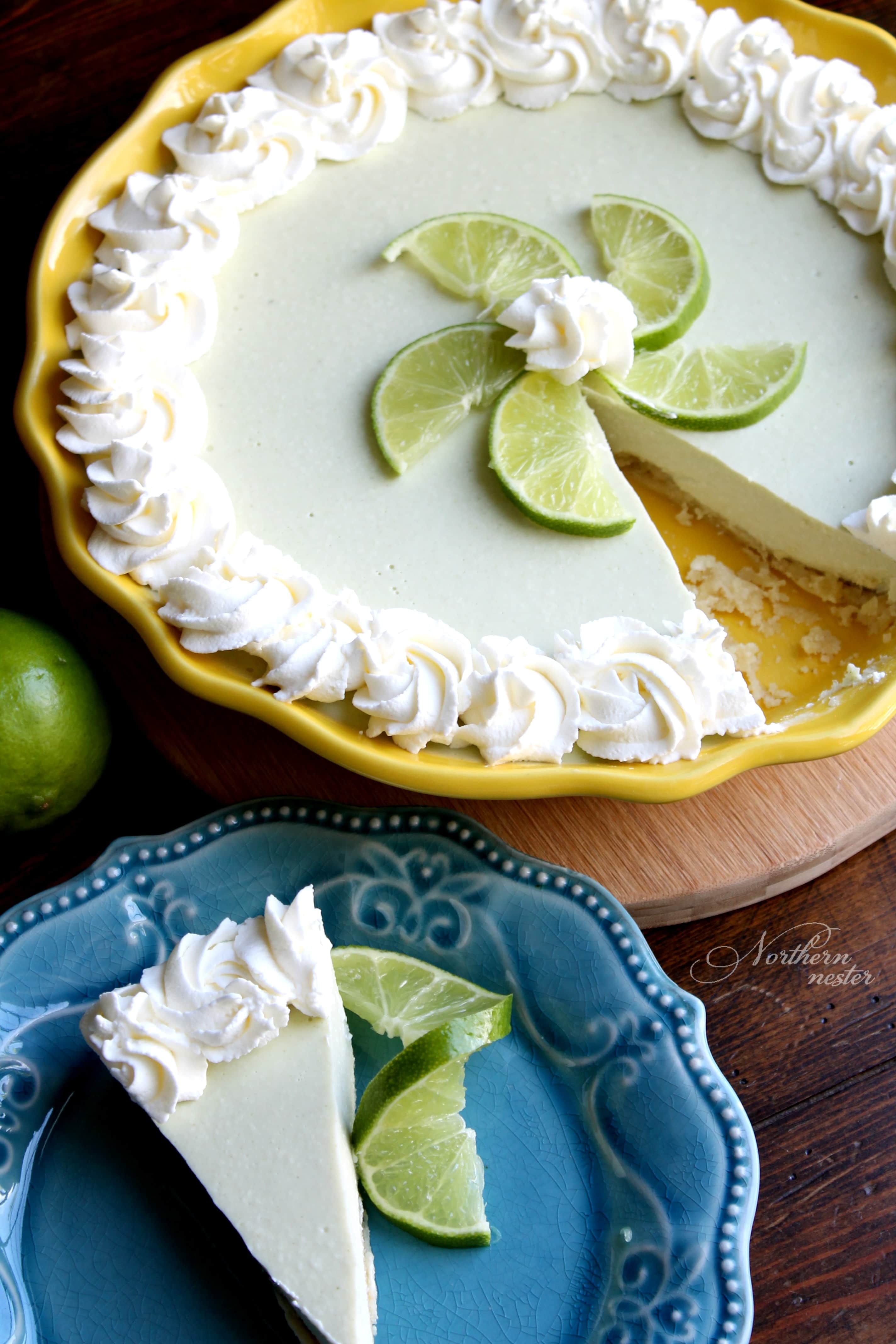 Low-Carb Key Lime Pie | THM: S
This kefir smoothie doesn't contain any special ingredients in the base:
low-fat kefir
half a small banana
lime juice (I used bottled juice)
spinach for color (or the leftover liquid from cooked spinach)
ice cubes
You could also give it a protein boost by adding in some collagen, xanthum gum if you prefer a thicker smoothie, a drop or two of green food coloring, and a small dollop of fat-free Redi-Whip if you're not a purist!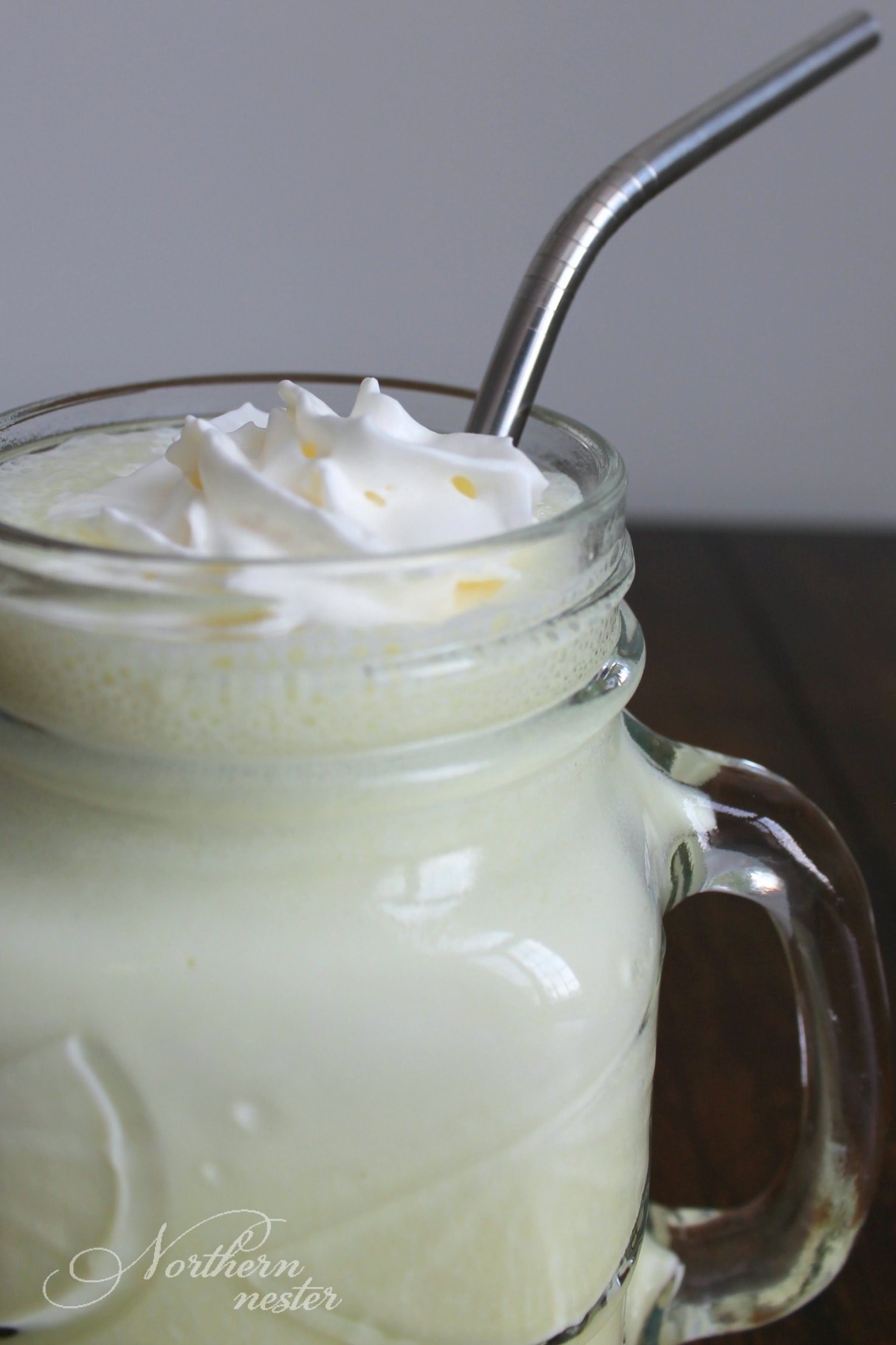 Yield: 1 serving
Key Lime Kefir Smoothie | THM: E
This Key Lime Kefir Smoothie tastes like a favorite Summer pie, but it's chock full of protein and ingredients that are good for your gut! A THM E.

Prep Time 5 minutes

Total Time 5 minutes
Ingredients
1 cup low-fat kefir (see note)
1/2 small banana
1 Tbsp lime juice
1/8 tsp stevia powder
1/2 cup of fresh baby spinach (or a Tbsp or 2 of leftover green juices of cooked spinach, for color)
2-3 ice cubes
Optional: 1 Tbsp collagen powder
Optional: 1/2 tsp xanthan gum for thickening
Optional: 2-3 drop green food coloring
Optional: a small dollop of fat-free Reddi-Whip for garnish
Instructions
Add all ingredients to blender and blend until smooth. Enjoy immediately. Optional: garnish with a small dollop of fat-free Redi-Whip.
Notes
You can use low-fat kefir (an E), or double-fermented low-fat kefir (FP) in this smoothie. I prefer to double-ferment my kefir by letting it sit at room temperature for 24 hours before refrigerating. This eats up some of the milk sugars and cuts down on the overall carb-content.

You can increase the lime juice to 1 1/2 Tbsp if you prefer a stronger lime flavor.