From the day we started planning our new home, both Brad and I have been on the same page when it comes to styles and colors! It's a huge plus when you share the same taste as your significant other. It makes decisions easy and tension-free, and I'm super thankful for that!
We've always loved houses with dark gray siding and white trim.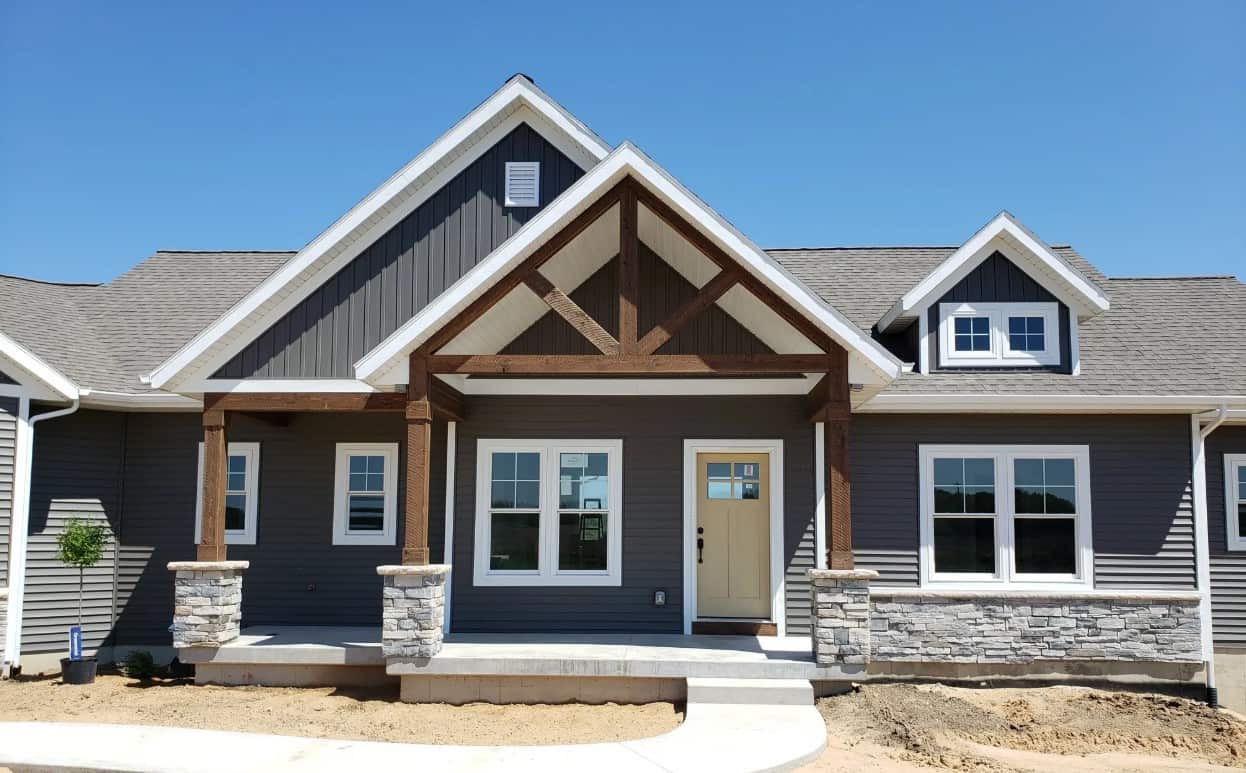 The contrast between dark and light colors is clean, crisp, and classic, and well-suited to Craftsman style homes (which ours is). Gray is a neutral color, and white is timeless, so the combination will not date a house as quickly as other colors may.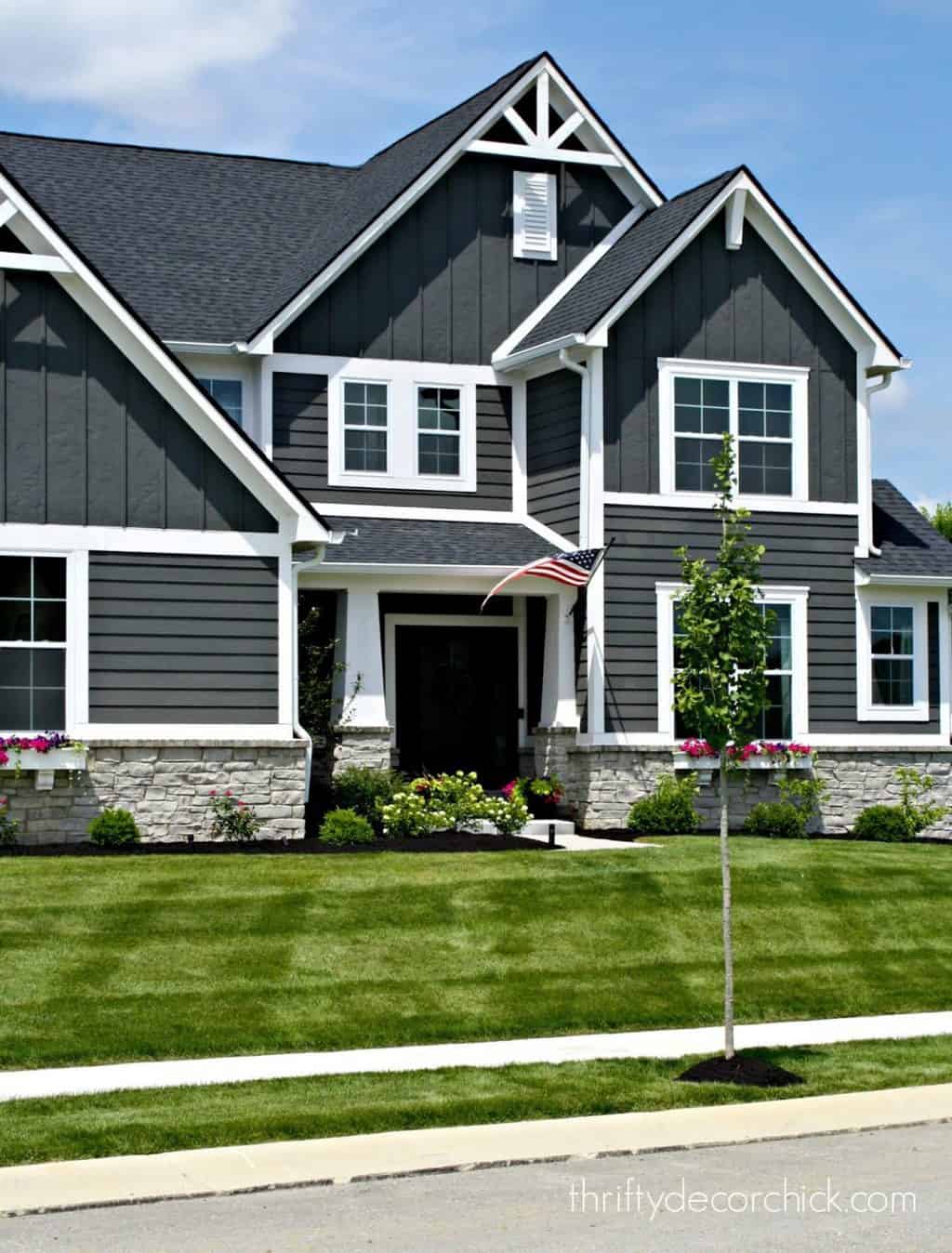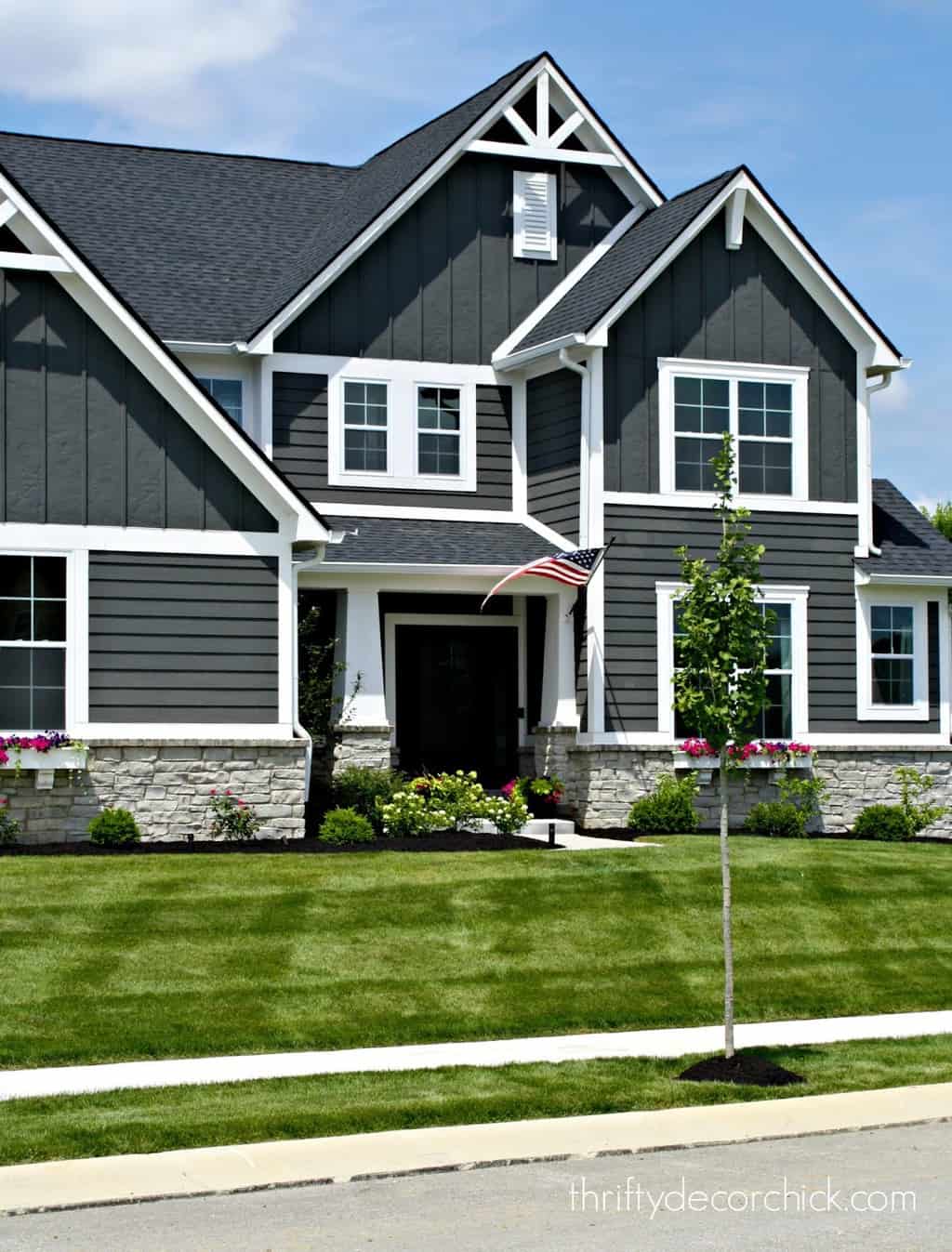 Another benefit?
Choosing all-white trim, windows, soffit and fascia is more cost effective than colored options.
This meant we could have the look we wanted without shelling out more for it.
Bonus!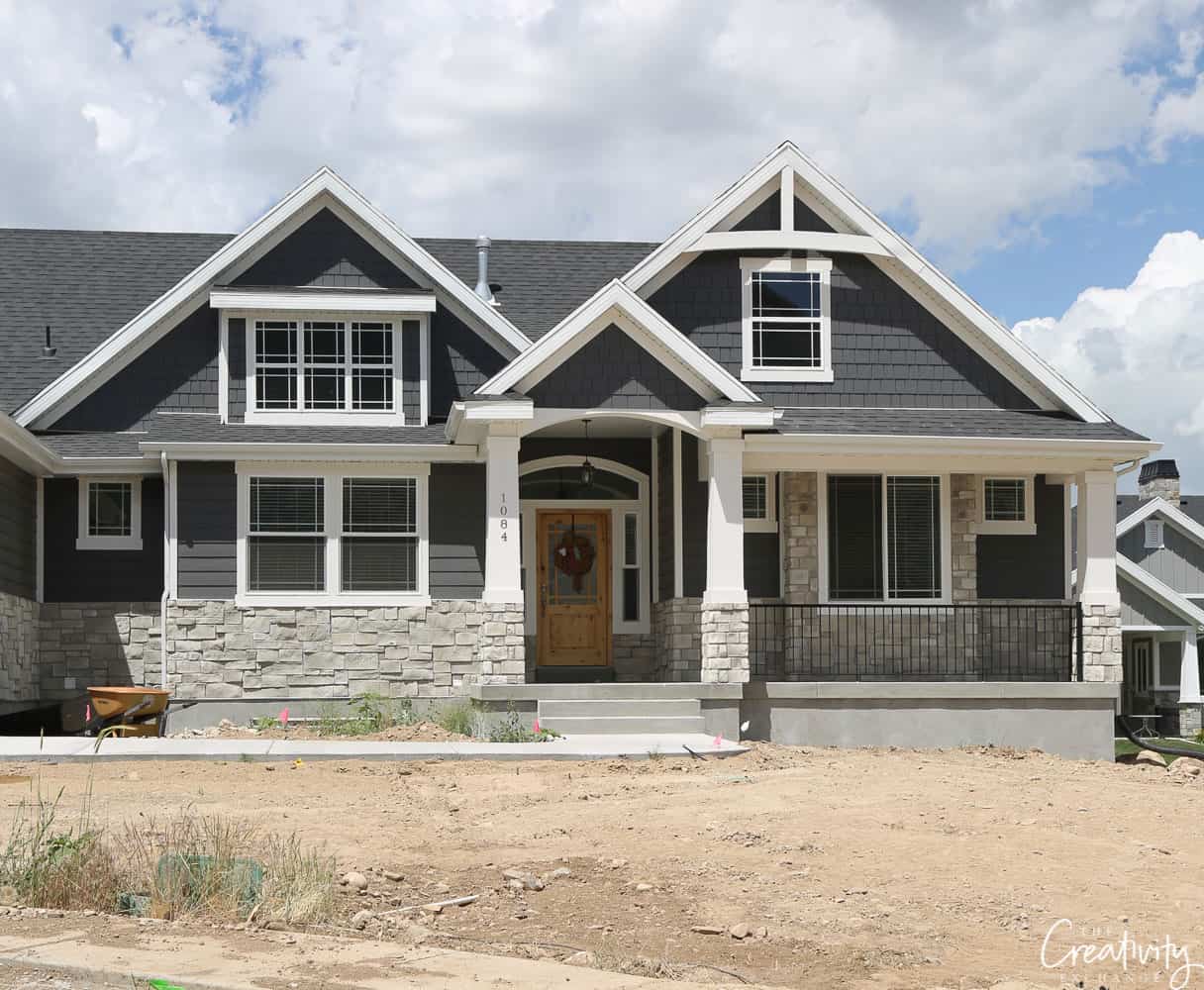 Dark Gray Vinyl Concerns
During our Building Permit Saga, we continued to research and revisit different exterior options and colors make sure we had explored our options…and because I was a little concerned of dark siding fading.
Vinyl siding was the most cost-effective option, by a long shot, and thanks to technological advancements, it ain't your Grandmother's siding of yesteryear.
Vinyl siding has improved in durability, fade and warp resistance, and is available in a vast array of colors and profiles.
From horizontal lap, to vertical board and batten, shakes, and half round shingles, the possibilities of a truly customized look are endless!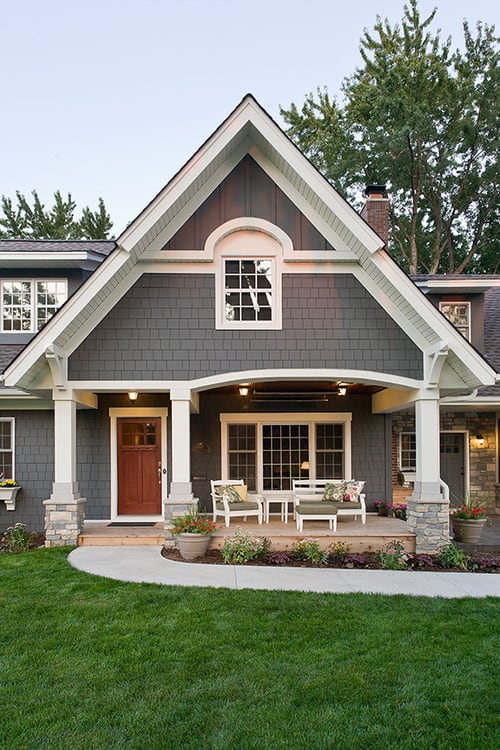 Dark Gray Siding Options
Kaycan Gray Siding Colors
Castlemore
Boulder Gray
Manor
Mitten Gray Siding Colors
Gunmetal Gray
Yukon Grey
Sapphire Blue
Arctic Gray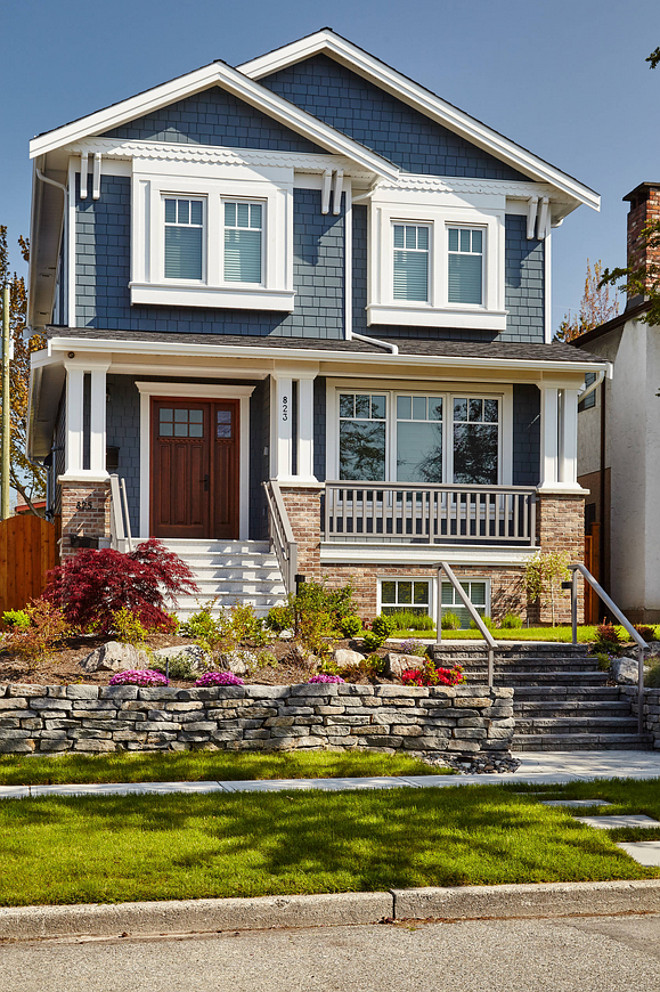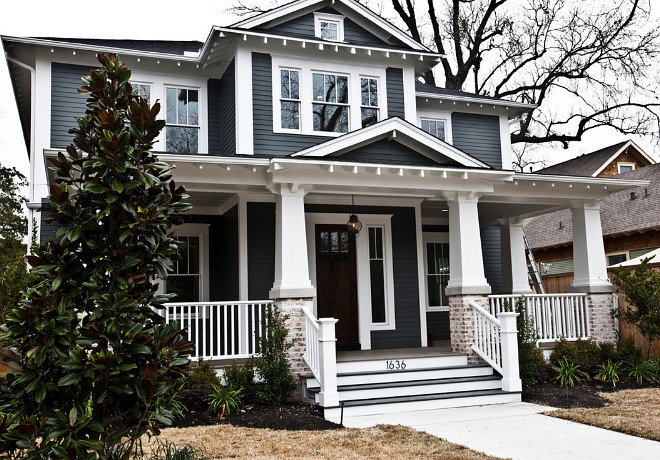 Royal Gray Siding Colors
Wrought Iron
Ironstone
Granite
Shale
Weathered Gray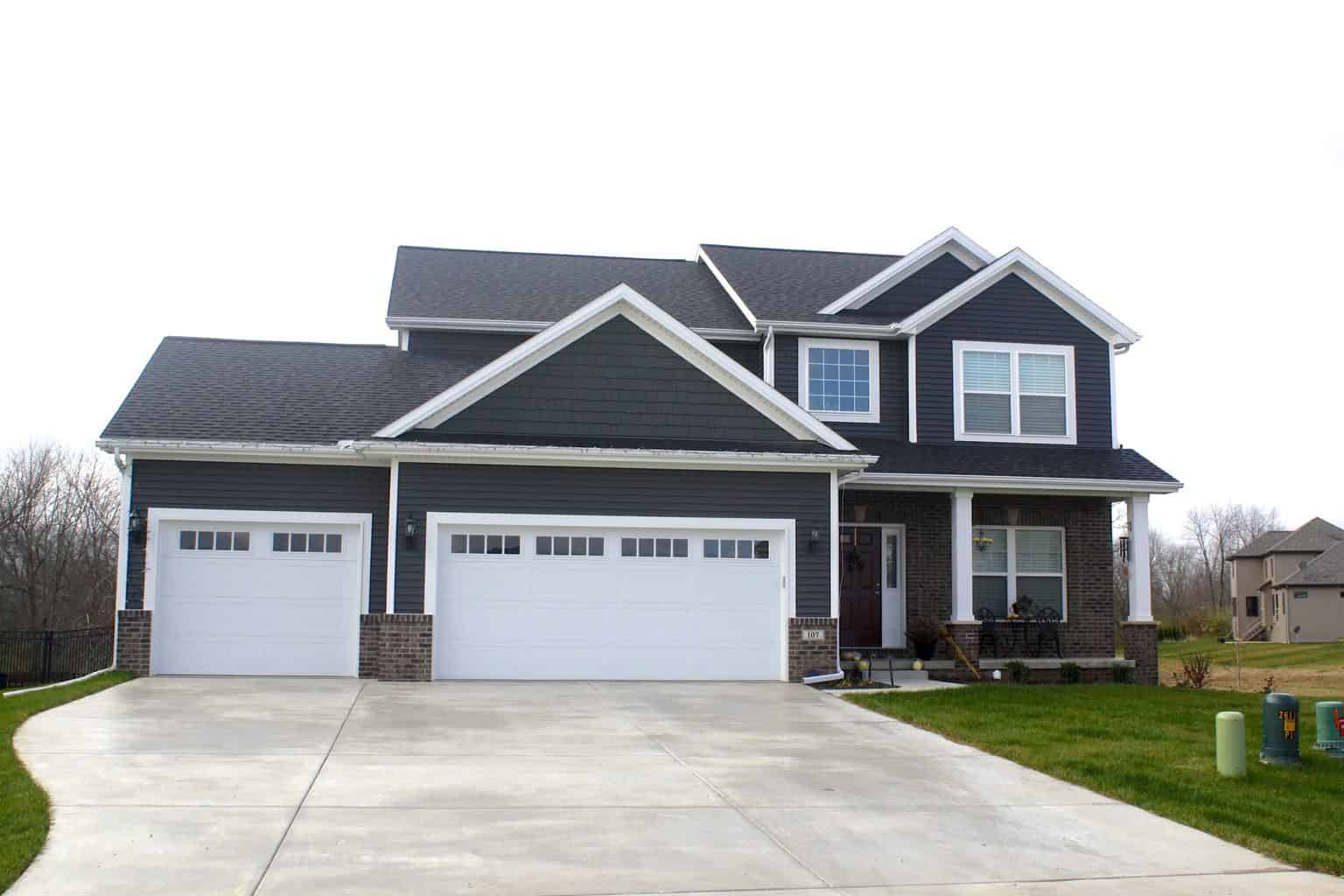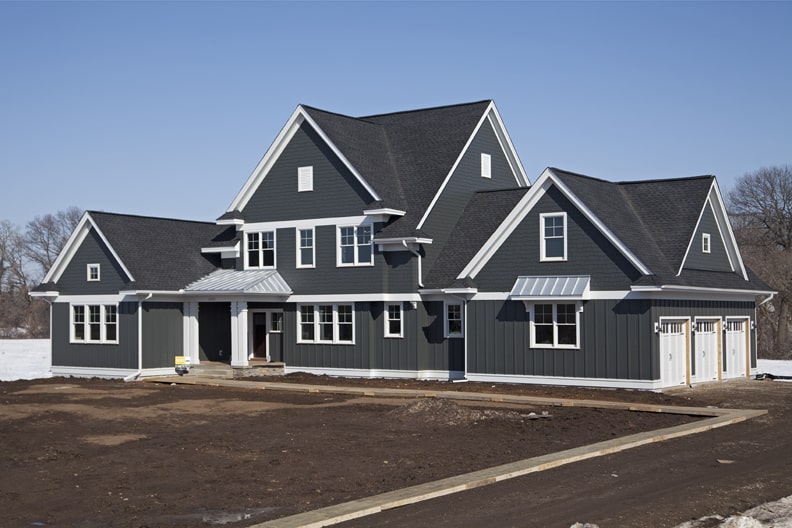 Final Decision
Eventually we narrowed our choices down to either Kaycan Manor siding or Royal Ironstone siding. Both of these colors are almost identical to James Hardie Iron Gray, but are far less expensive because they are made from vinyl, not fiber cement. Fiber Cement is a superior product, but it was not in our budget!
I wanted a true gray, not something that leaned too blue, or too brown, and both of these siding options were just that. Both Ironstone and Kaycan Manor had lifetime warranties against fading and warping, and were available in both shakes and lap siding. Ultimately, it boiled down to which profiles we like the best, and Royal Estate Vinyl Siding in Ironstone was the winner!
I love the look of a stone skirt on a house as well, but after talking with several people who had done this, they wished they had saved the money because their landscaping covered up most of the stonework!
Gardening is my favorite hobby, and I envision plenty of shrubs and perennials along our exterior. We decided to skip the skirt, wrap the base of our porch beams in stone, and invest in some landscape stone for the gardens instead.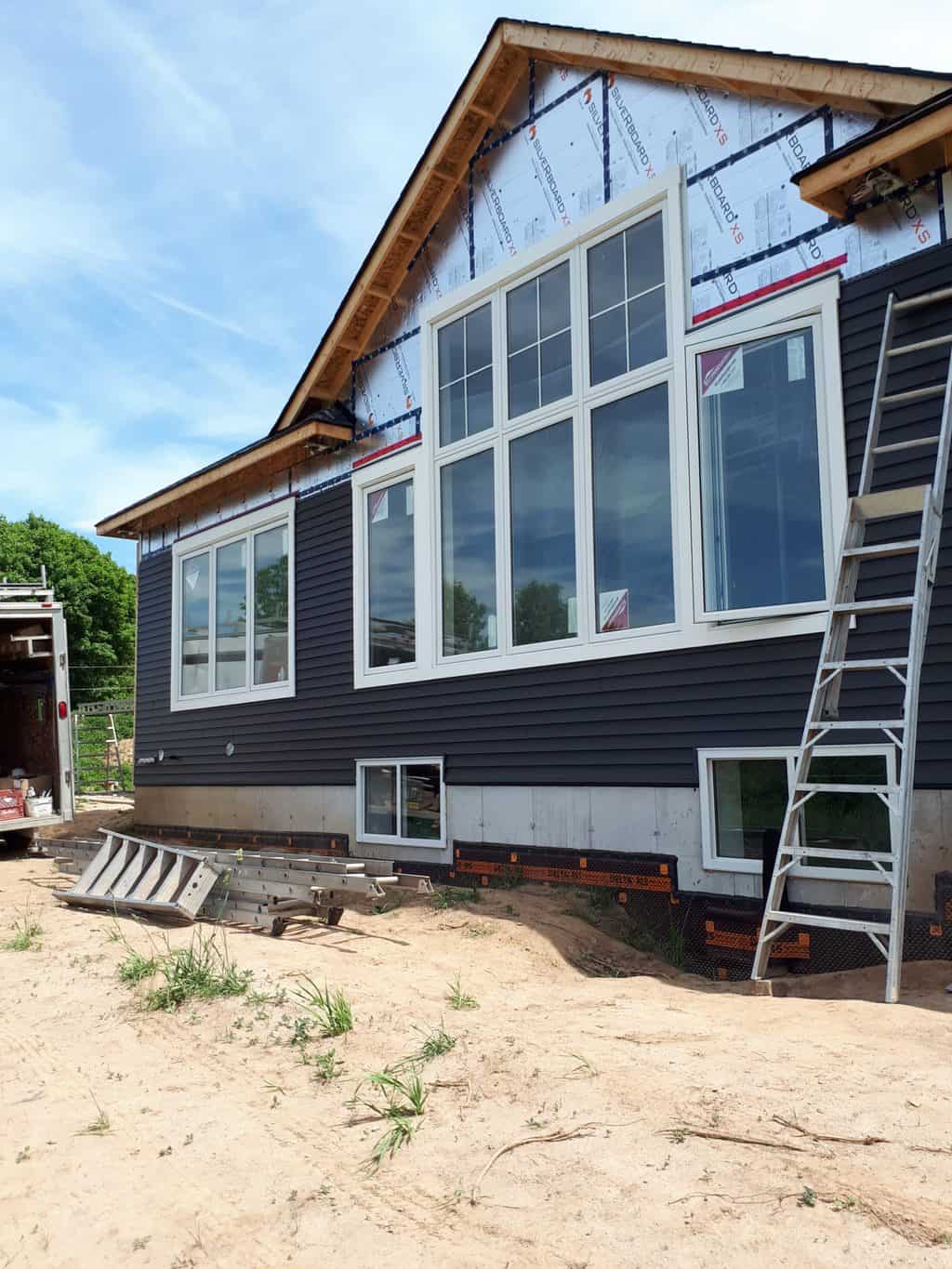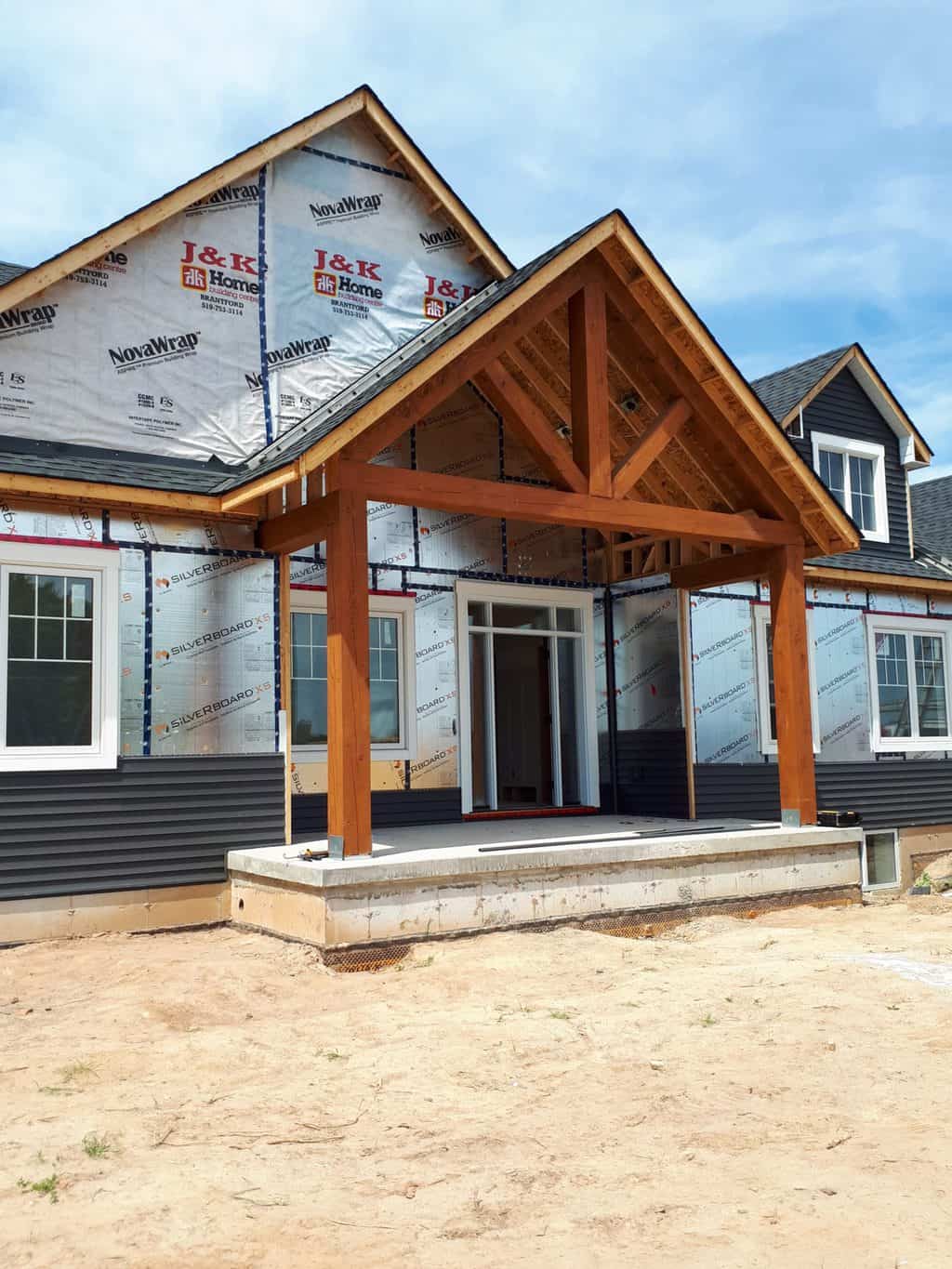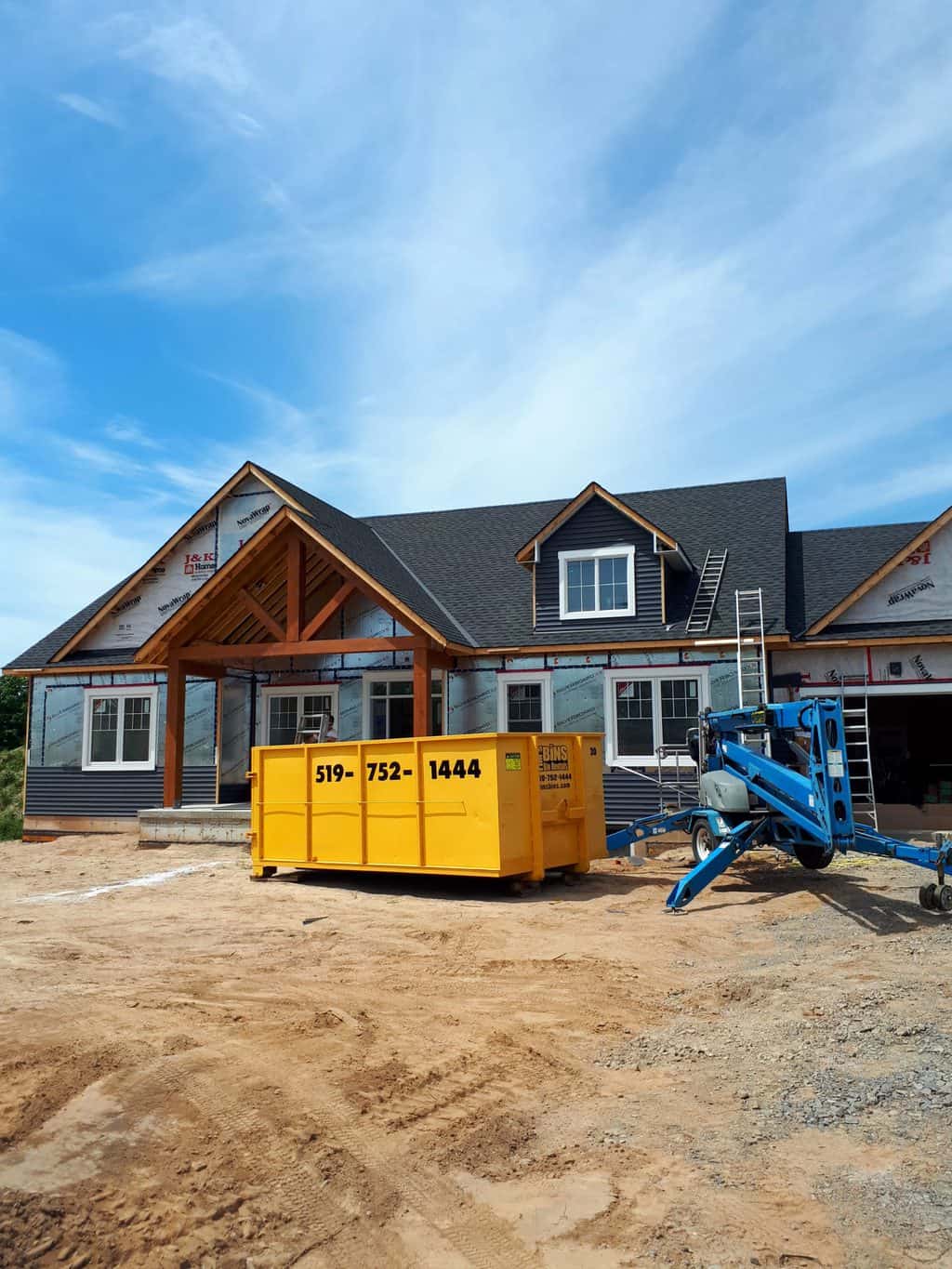 Here's where we're at with the siding! I'll be sure to share more pictures after it has been completed!