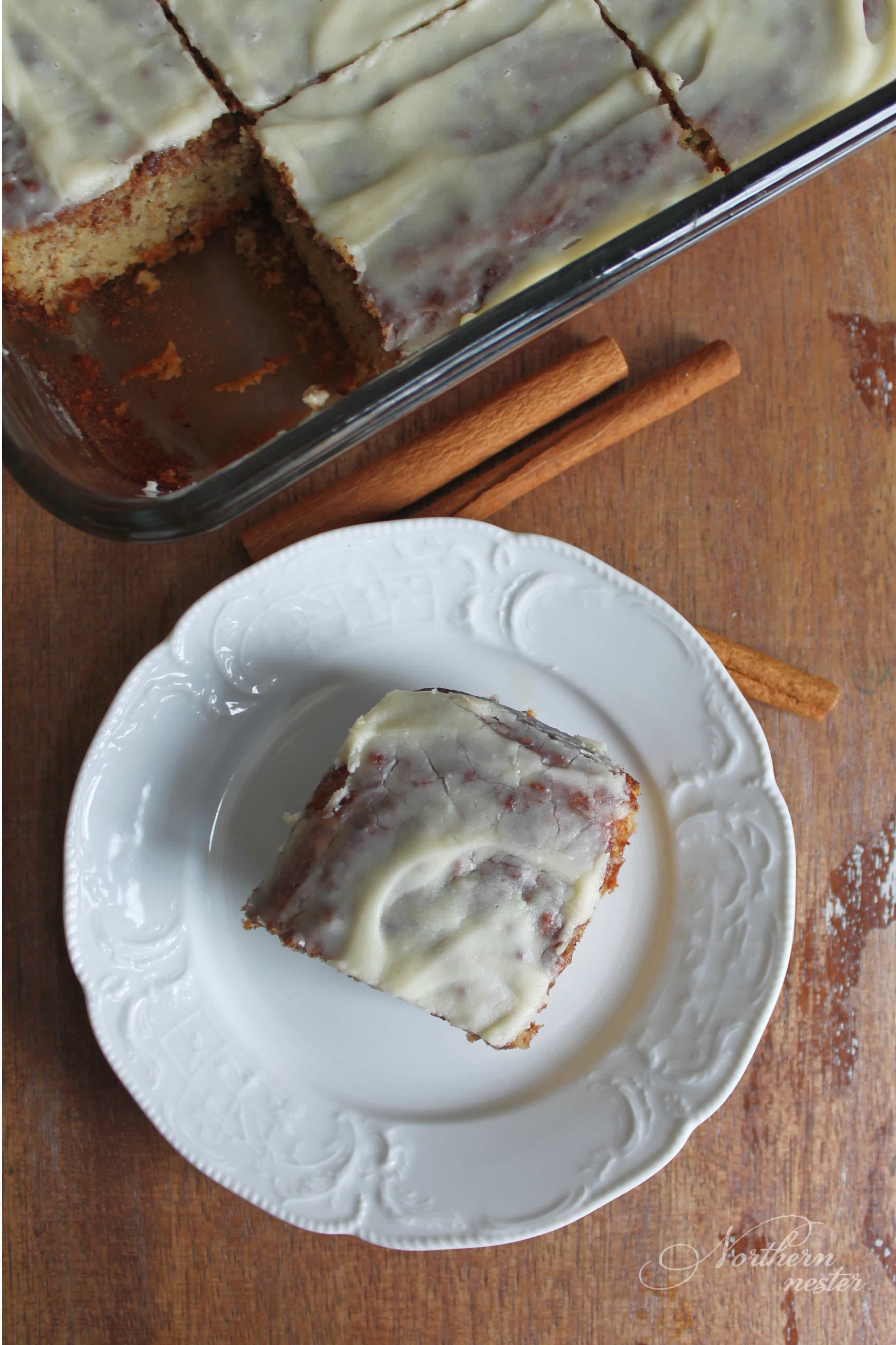 I have you to thank for inspiring this recipe! After publishing my Cinnamon Loaf recipe, I received several requests to make a version that didn't contain almond butter. Apparently, that's not an ingredient everyone keeps on hand! Plus, almond butter is quite pricey, so I created this much more frugal (and even better tasting, in my opinion!) low-carb, gluten-free, THM S Cinnamon Roll Cake!
This Cinnamon Roll Cake delivers all the flavors of a traditional cinnamon roll without any of the fuss! It takes just 15 minutes to prepare and doesn't contain any special ingredients.
You'll need:
sweetener (I used xylitol in the cake, and Swerve's Icing Sugar replacement for the glaze)
Greek yogurt – and fat
eggs
butter
cream cheese
Instead of using the combination of almond flour, coconut flour, and flaxseed meal, you can also substitute 1 cup of Trim Healthy Mama's Baking Blend.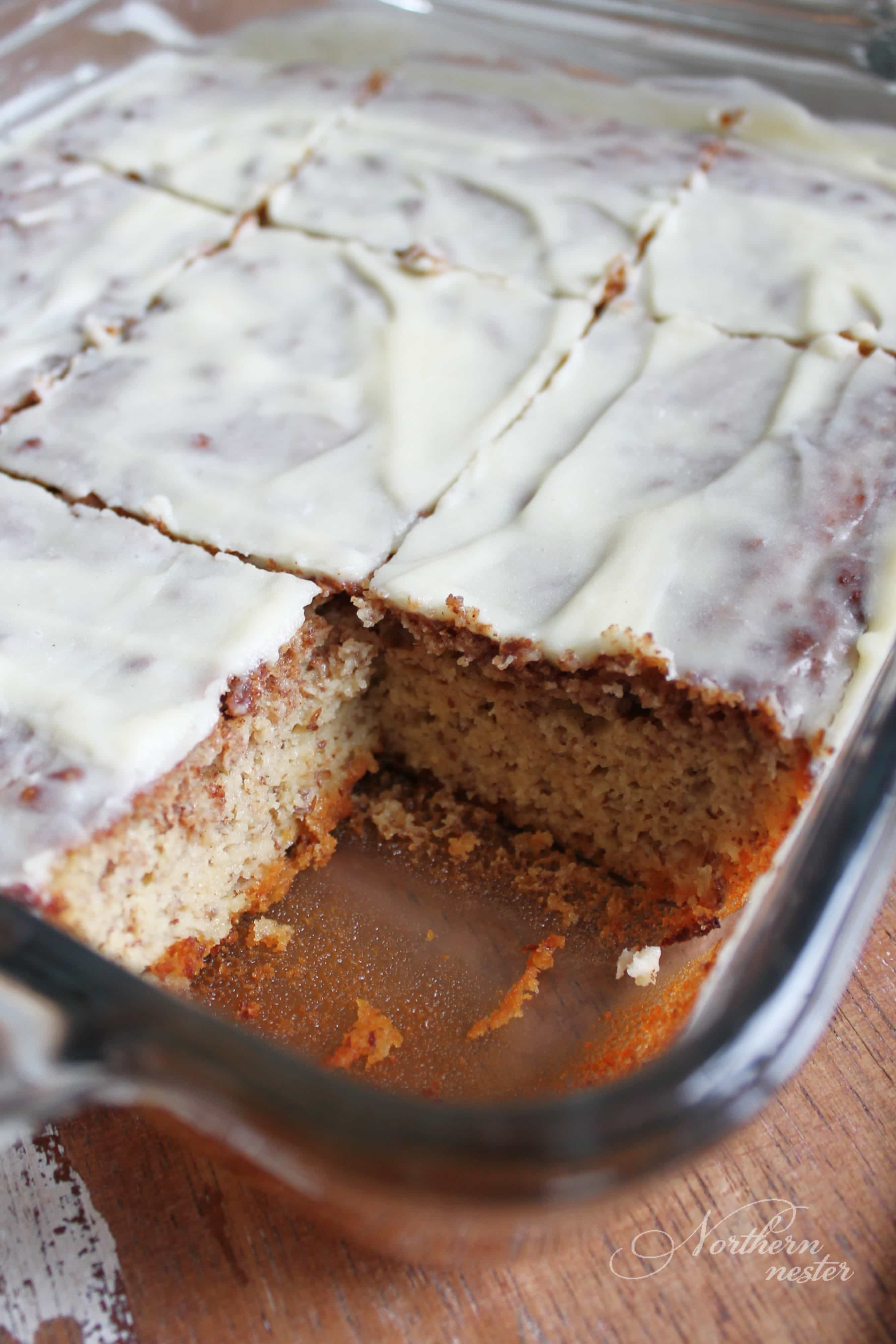 This Cinnamon Roll Cake has the texture of a tender coffee cake. There's no need to chill it overnight for a better taste; it's delicious served warm while the glaze is still ooey-gooey, too!
You can serve Cinnamon Roll Cake without the glaze (also scrumptious!), but I think it's totally worth the extra minute or two to make and makes it more cinnamon roll-ish.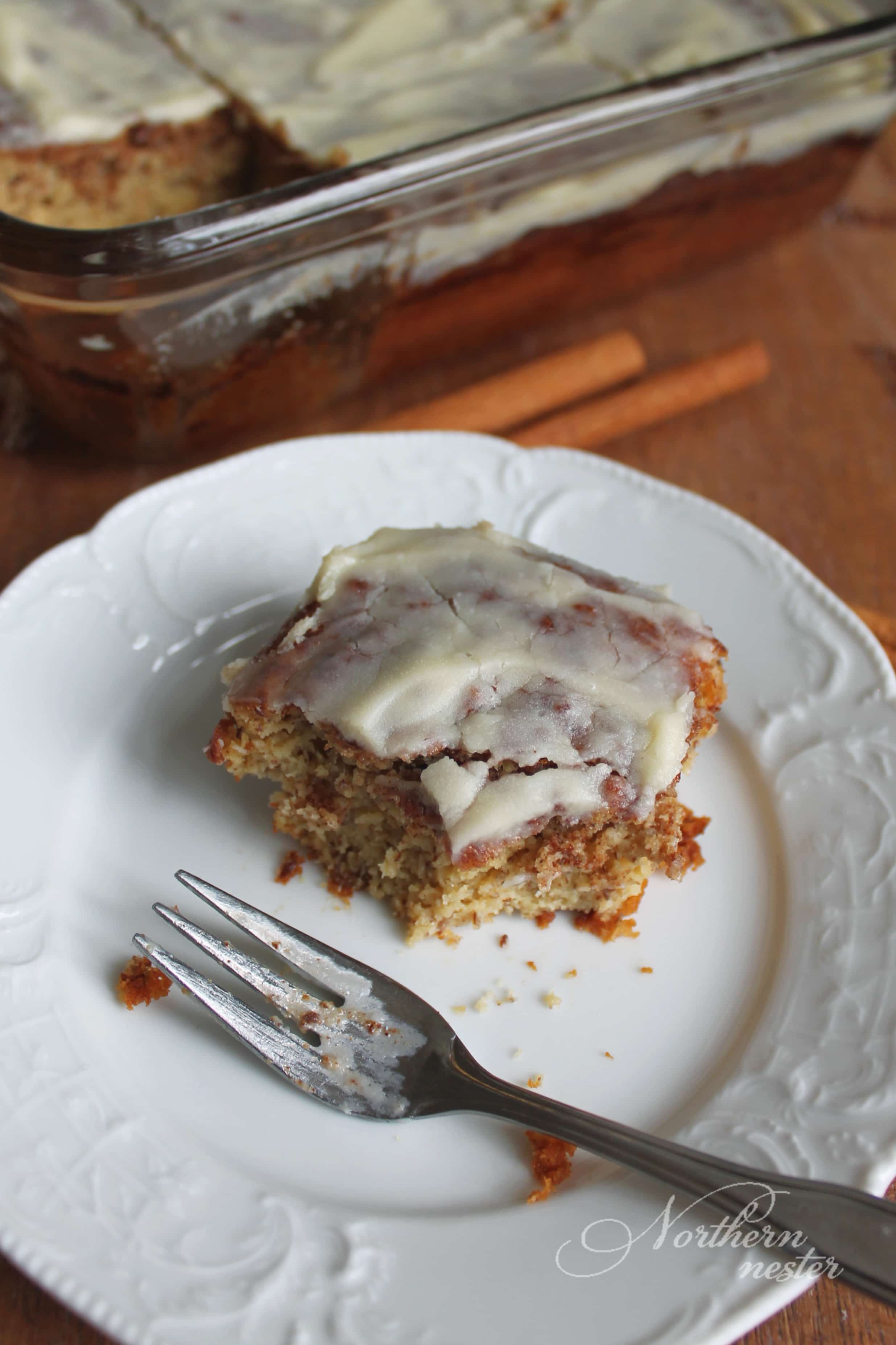 Yield: 9-12 servings
Cinnamon Roll Cake | THM: S, Low-Carb, Gluten-Free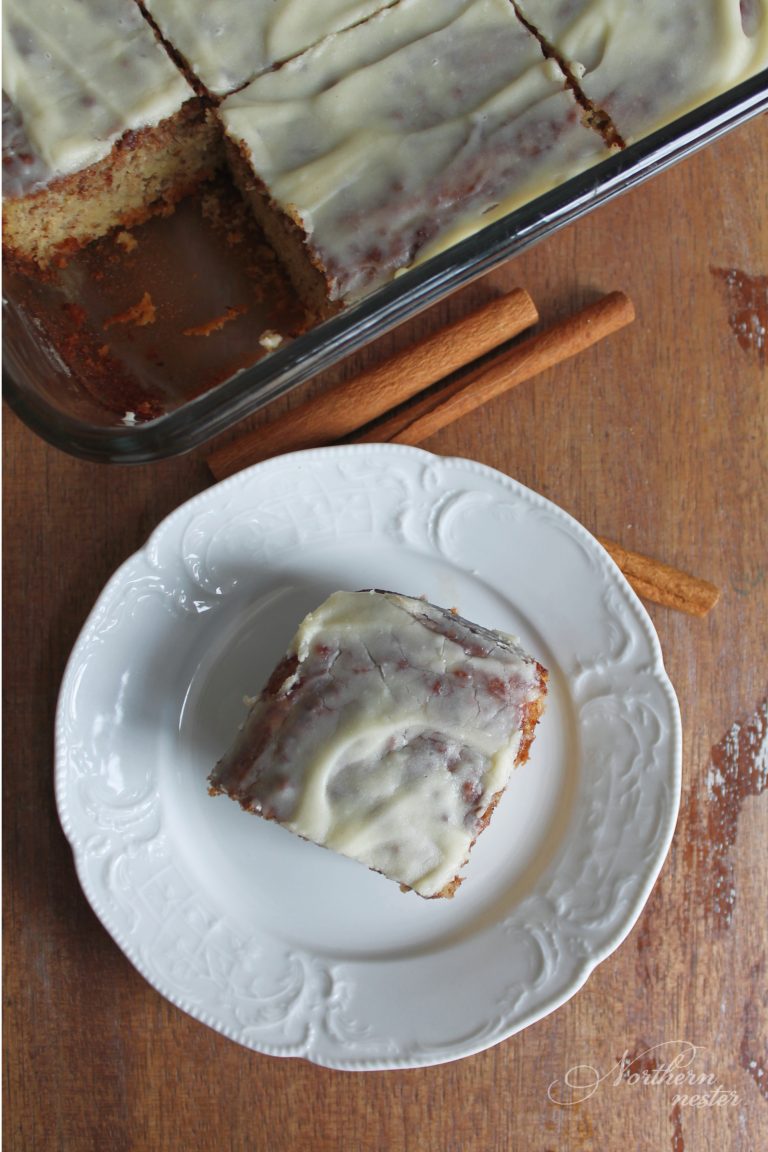 Don't have time to make cinnamon rolls? This low-carb, gluten-free, THM S Cinnamon Roll Cake delivers all the same flavor without any of the fuss! No special ingredients.

Prep Time 15 minutes

Cook Time 40 minutes

Total Time 55 minutes
Ingredients
3/4 cup xylitol (OR use Gentle Sweet in half the amount)
3/4 cup Greek yogurt (any fat) OR sour cream
3 eggs
1/3 cup melted butter
1 tsp vanilla extract
1/2 tsp molasses
1/3 cup almond flour
1/3 cup coconut flour
1/3 cup flaxseed meal
2 tsp baking powder
1/2 tsp mineral salt
2 tsp ground cinnamon
GLAZE (optional):
2oz cream cheese, very soft
1 tbsp butter, very soft
2 tbsp Swerve icing sugar
Instructions
Preheat oven to 350 F. Lightly grease an 8x8" baking pan.
In a large bowl or stand mixer, beat xylitol yogurt, eggs, melted butter, vanilla extract, and molasses together on high for 2-3 minutes until light and smooth.
In a separate bowl, stir almond flour, coconut flour, flaxseed meal, baking powder, and salt together. Add to wet ingredients and stir until well combined. Pour into prepared pan. Sprinkle cinnamon on top of batter. Use a knife or toothpick to swirl cinnamon into batter. Bake for 40 minutes, or until knife comes out clean.
In a small bowl, beat glaze ingredients together until smooth. Spread over cake while it is still warm.
Notes
You can substitute 1 cup of Baking Blend in place of the almond flour, coconut flour, and flaxseed meal.

Gentle Sweet can be used in half the amount of xylitol, or Super Sweet in a quarter of the amount.

Prefer a single-serve version of this recipe? Try this Cinnamon Roll Muffin In A Mug!