For those of us without an Instant Pot (am I the only one in the world who doesn't have one yet??), this has got to be the easiest way to hard "boil" eggs! Oddly enough, it doesn't even require water!
So technically, you're not hard boiling them with this method; you hard cook them.
The results are amazing: perfectly cooked eggs and shells that slip off effortlessly. This is a game changer for people like me who don't typically care eggs unless they're deviled or baked into a cake. 😛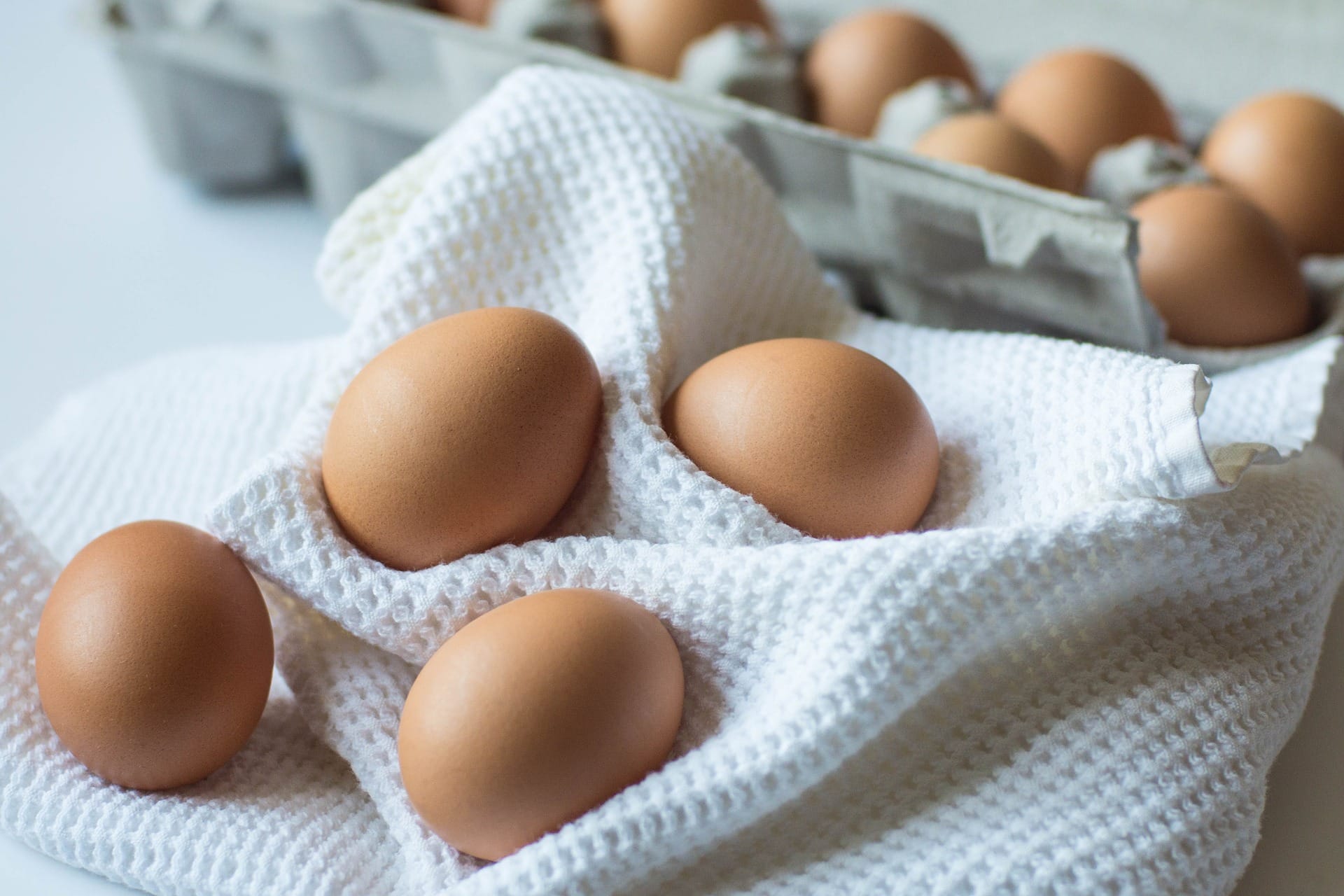 With this method, I can easily whip up two dozen deviled eggs (you can find my favorite deviled egg recipe here) every day if I wanted to. Our entire family inhales these things, so 24 deviled eggs are easily polished off in one meal.
Eggs are protein powerhouses, with 7 grams of it in each one and only 75 calories each. They are also great sources of vitamins and minerals, especially those that improve brain function, so it's absolutely worth including them in you diet if you can…even if you only love them deviled or in a cake. 😀
Without further ado, here's the easiest way to hard "boil" eggs…without water or an Instant Pot.
The Easiest Way To Hard Boil Eggs
Preheat oven to 325 F – 350 F.
Depending on your oven, you may have to adjust the temperature until you find what works for your preferred yolk "doneness." Personally, I've found 325 F yields the best yolks: fully cooked, but still dark yellow and a bit soft – perfect for salads. 350 F in my oven delivers very hard cooked eggs that are ideal for deviled eggs that require beating the yolks with creamier ingredients like mayo and mustard anyway.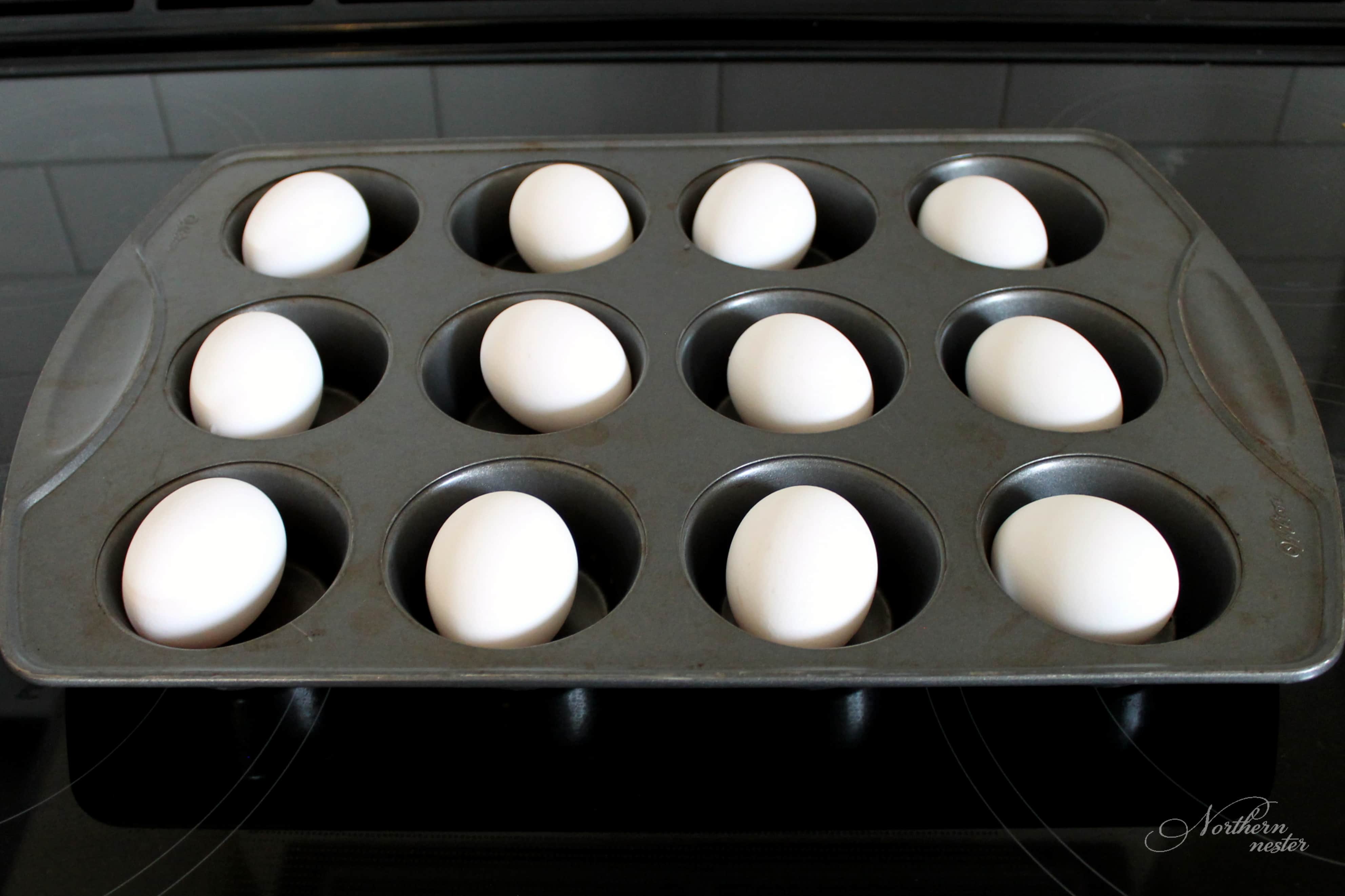 Place one egg in each cup of a 12-cup muffin tin. You do not need to fill the gaps with water.
Cook the eggs in preheated oven for 30 minutes.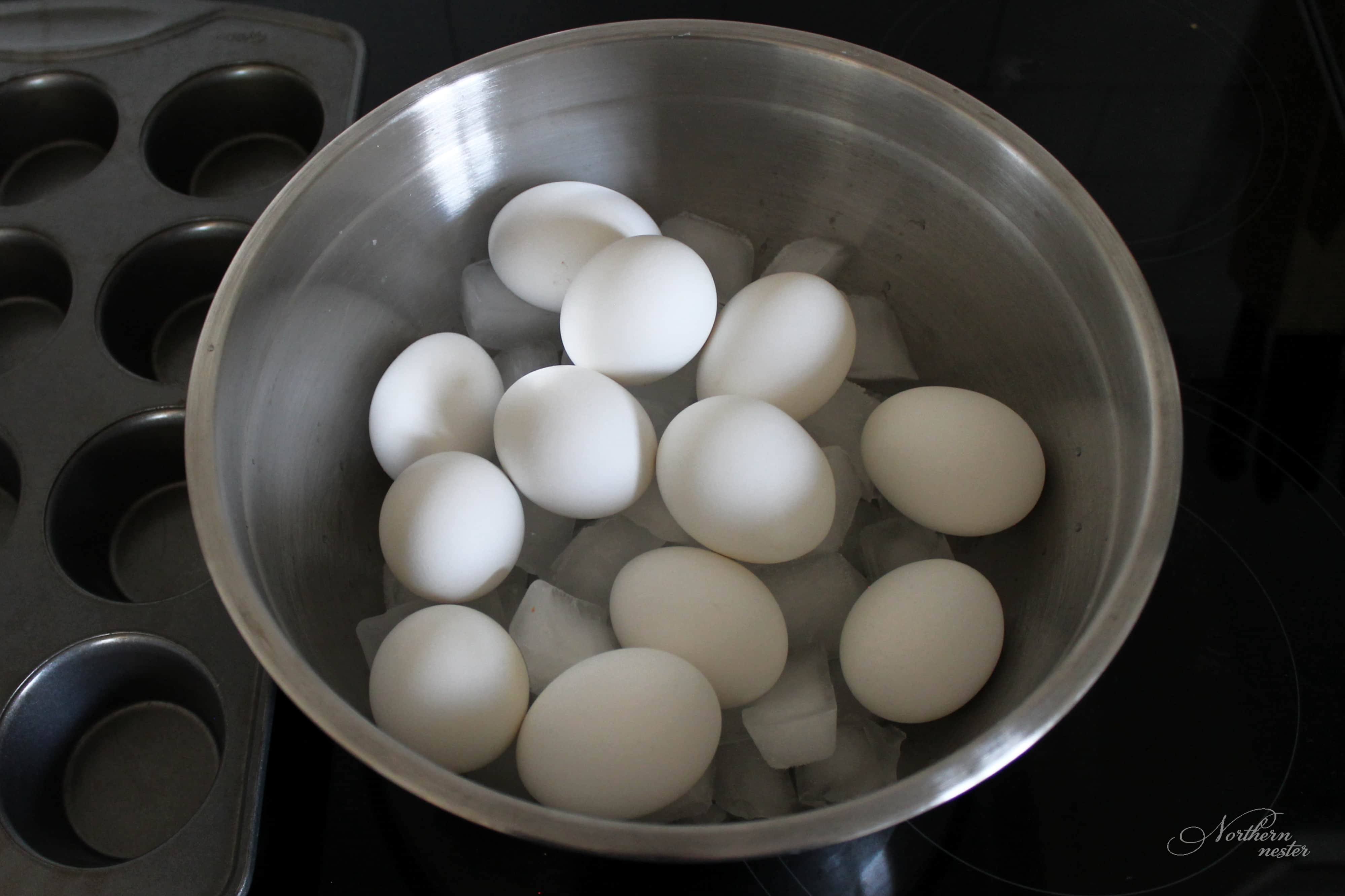 Immediately after removing them from oven, immerse eggs in a bowl of ice for 10 minutes to stop the cooking process.
Crack shell on the side of a bowl or glass, and watch it slip off effortlessly!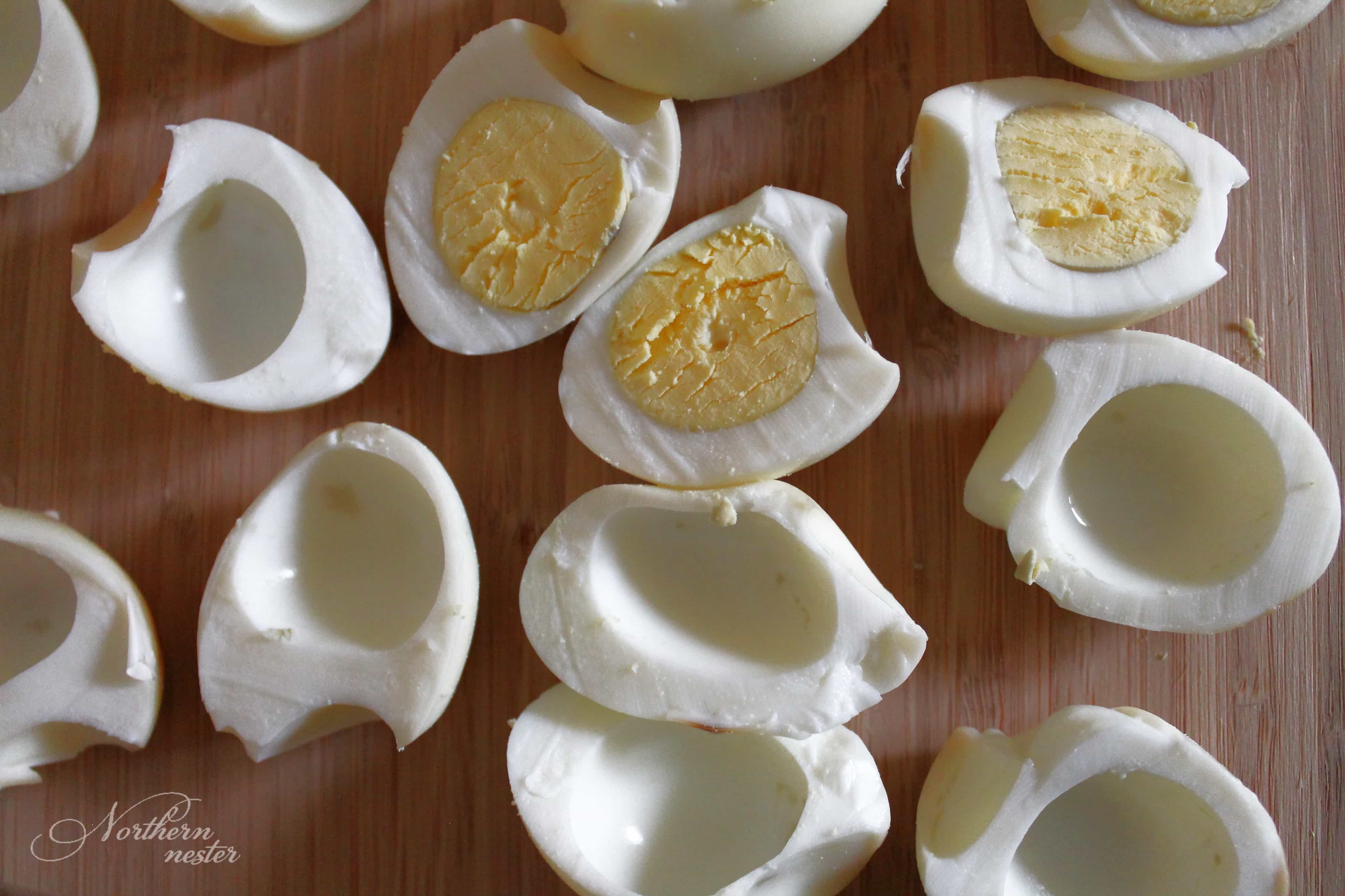 Store hard cooked eggs in an air tight container in the fridge. They will keep well for a few days.
Turn them into deviled eggs or egg salad…
slice into a salad…
enjoy in a wrap, or eat alone with salt and pepper!