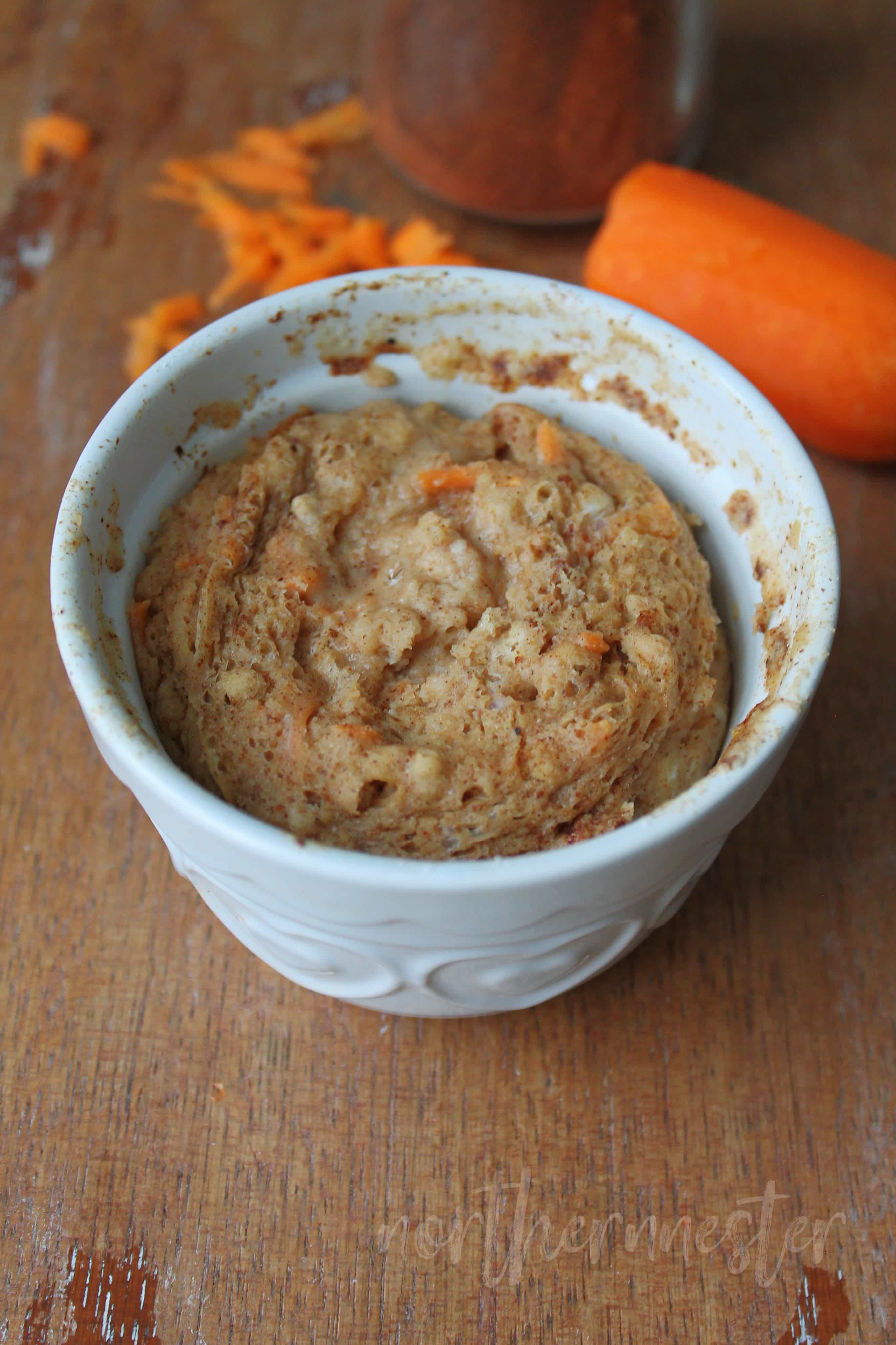 Last week my friend Rachel (Certified THM Coach at Fueling Your Trim…she has my personal recommendation if you're looking for a coach!) challenged me to make a new E Muffin In A Mug because she enjoyed the Apple Cake In A Mug so much! So this Carrot Muffin In A Mug recipe is dedicated to her. 🙂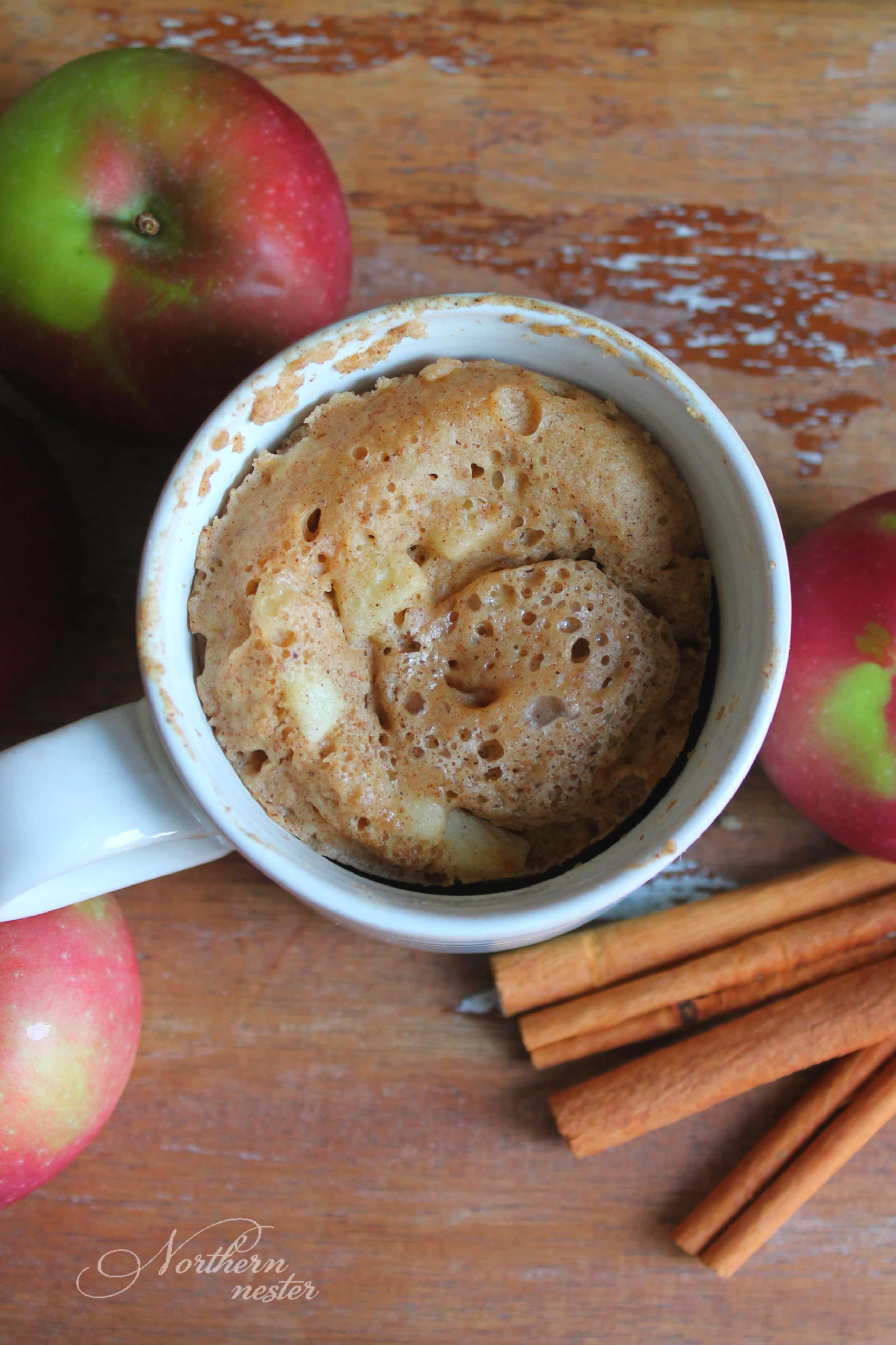 Bursting with the warming spices of traditional carrot cake, this Carrot Muffin In A Mug only takes 3 minutes to make and doesn't require any special ingredients! It's a deliciously easy way to energize your body with healthy, complex carbohydrates for breakfast or as a mid-day snack.
All you need to make it:
unsweetened cashew or almond milk
egg white
sweetener (I used xylitol, but you can also use Gentle Sweet in half the amount)
molasses
vanilla extract
cinnamon
mineral salt
nutmeg
cloves
baking powder
oat flour
grated carrot
Since there's no added fat whatsoever in this Carrot Muffin In A Mug, you have room to include 5 grams of fat (or approximately 1 teaspoon) from another source like chopped walnutsor butter and still stay in E mode!
If you like raisins (I don't!), a few of them sprinkled into the batter works well here because this Carrot Muffin In A Mug is already an E.
I don't find it necessary, but if you're looking to add more sweetness and a little maple flavor, a drizzle of sugar-free maple syrup (Nature's Hollow is a plan-approved brand) on top is a real treat!
This Carrot Muffin In A Mug is very moist. It takes a minute and half to cook it all the way through in my microwave, but that time may vary a bit in yours. It's hard to overcook and dry it out though, so don't be worried about adding more time to the cooking process if you notice the top is still uncooked.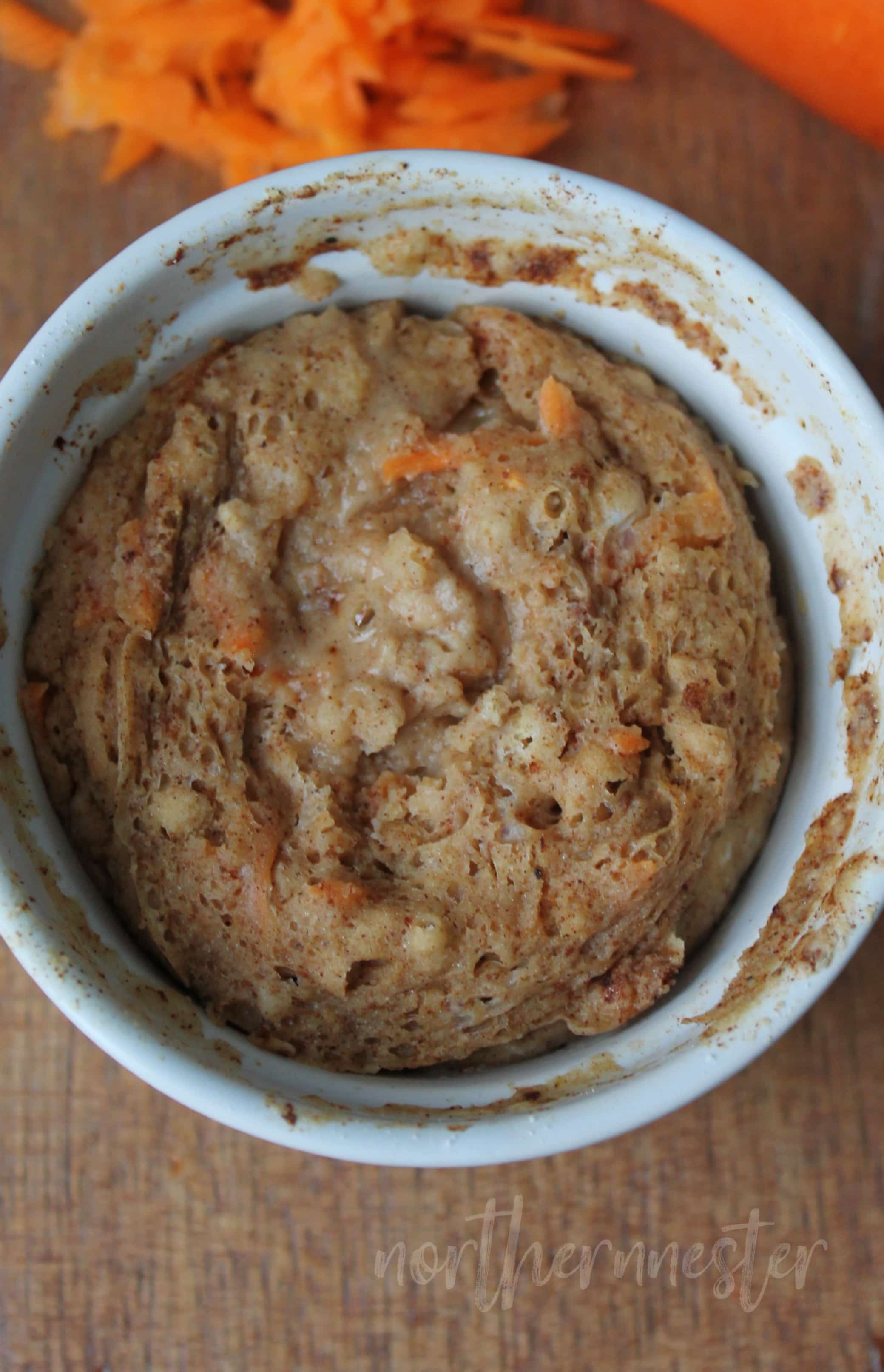 Yield: 1 serving
Carrot Muffin In A Mug | THM: E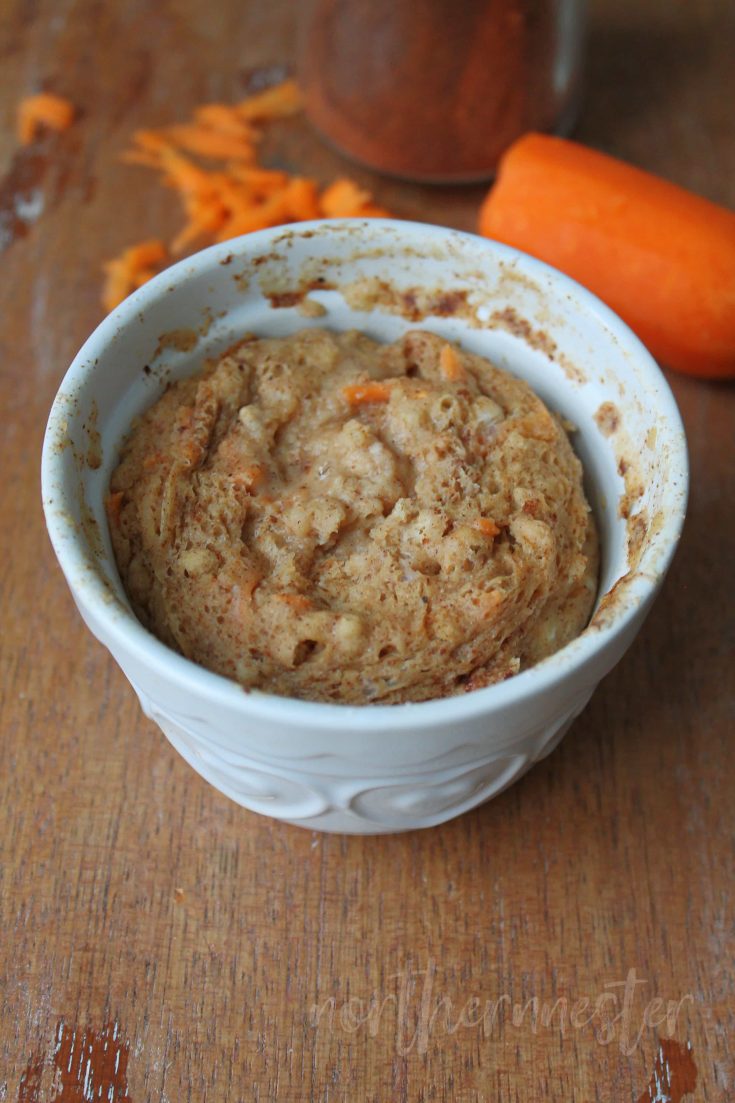 This Carrot Muffin In A Mug is a quick and delicious way to enjoy a THM E snack! It takes just minutes to make, and has a wonderful cake-like texture.

Prep Time 2 minutes

Cook Time 1 minute

Total Time 3 minutes
Ingredients
2 tbsp unsweetened almond or cashew milk
1 egg white
1 tbsp xylitol (OR 1/2 tbsp Gentle Sweet)
1/4 tsp vanilla extract
1/8 tsp molasses
1/4 tsp cinnamon
pinch of mineral salt
pinch of nutmeg
pinch of cloves
1/4 tsp baking powder
3 tbsp oat flour
2 tbsp grated carrot
Instructions
Whisk nut milk, egg white, sweetener, and vanilla together in a mug. Stir in remaining ingredients until well combined. Microwave for 1 - 1.5 minutes, or until cooked through. Serve with sugar-free syrup, if desired.
Optional: serve with 1 tsp of additional fat from either butter or chopped walnuts.
Notes
Since there is no added fat in this recipe, you have room to add a teaspoon of butter or chopped walnuts to this muffin in a mug, if you desire.

If you like raisins in carrot muffins, you can add a few to the batter before cooking.

Gentle Sweet may be used instead of xylitol in half the amount, or Super Sweet in a quarter of the amount.