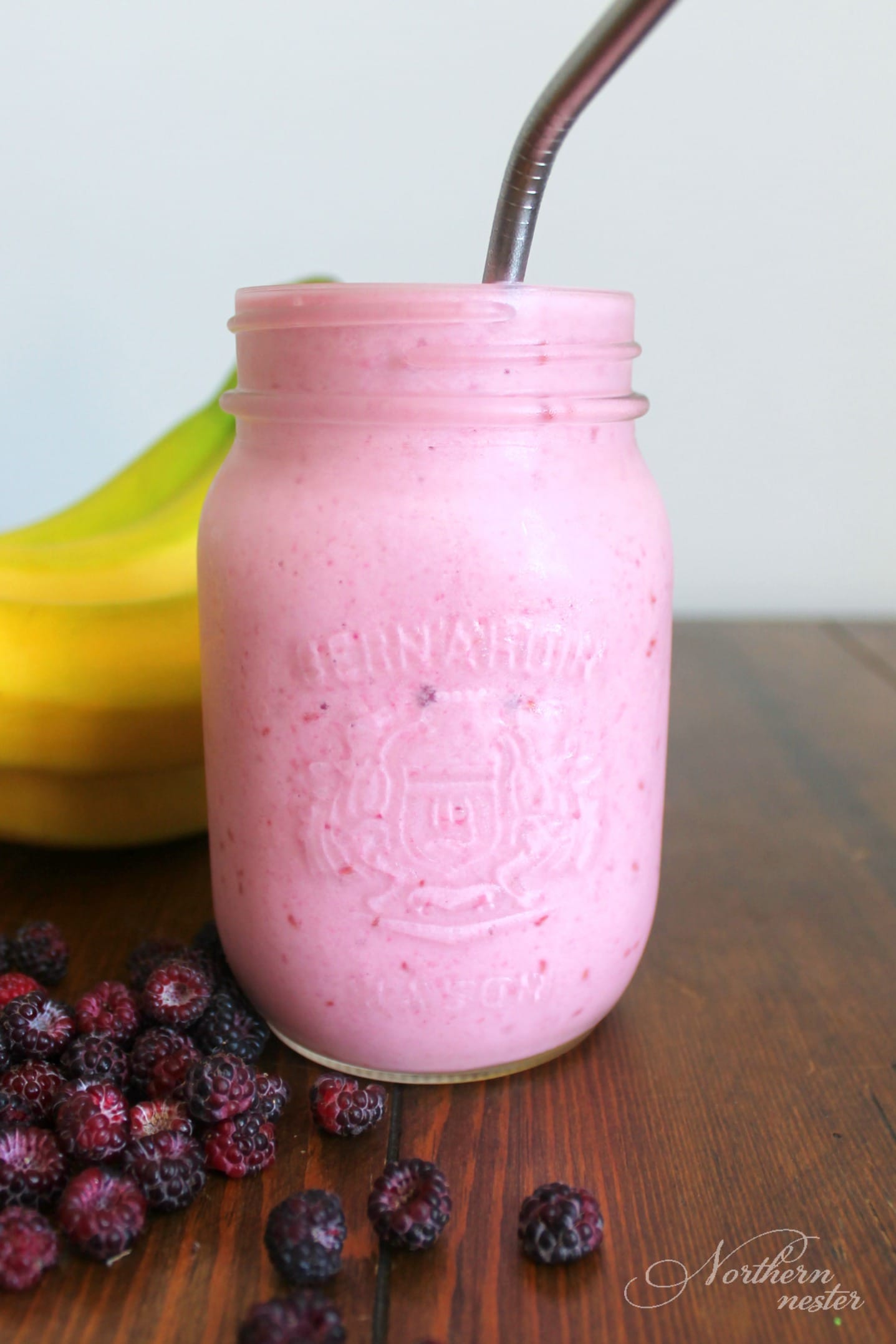 This Berry Banana Baobab Smoothie has been a saving grace this pregnancy!
One of the suggestions my midwife gave me for combating morning sickness (er, all day sickness!) was to increase my Vitamin B6 intake. Until then, I hadn't purchased or used any baobab powder, simply because it wasn't something I could find locally.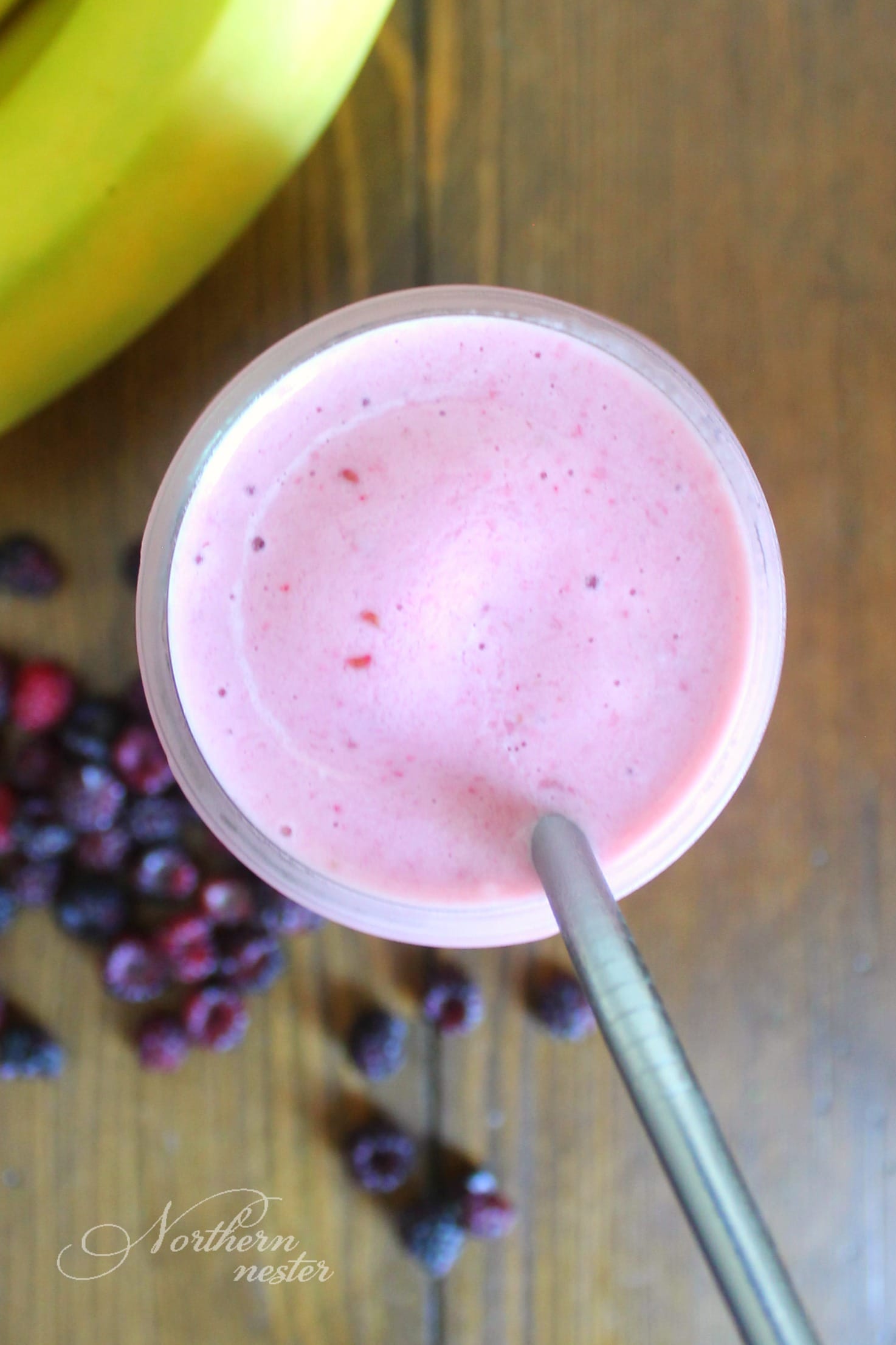 At least, I didn't think I could find it locally until I discovered it accidentally at S & H Health Foods (that's for you, Canadians)! Baobab is very high in both Vitamin B6 and Vitamin C – the vitamin that helps you absorb iron properly – something else I had very low levels of.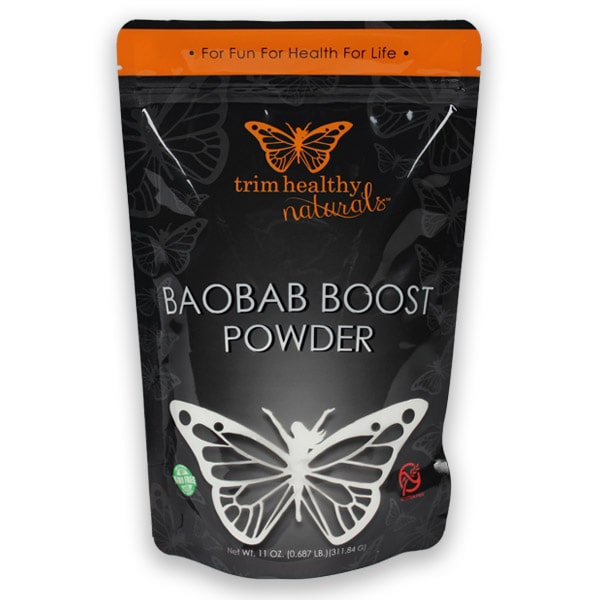 Baobab is also extremely high in fiber and has a pleasant, slightly citrus flavor. You only need a very small amount to reap its benefits, so adding just a teaspoon or two a day to your diet has measurable benefits.
S meals were guaranteed to make me sick earlier in this pregnancy, so I first experimented with baobab by adding it to E smoothies. This Berry Banana Baobab Smoothie is my favorite combination. It's full of nutrients, fruity and refreshing.
When my bananas are nearly brown (but not mushy), I peel and cut them in half, and freeze the chunks. Freezing them at their peak level of sweetness does two things:
it eliminates the need for a sweetener
keeps your smoothie cold without needing to add ice
The goal of Northern Nester is to serve up Trim Healthy Mama-friendly recipes that are free from special ingredients, so in some ways, this one is kind of out of place here. I consider baobab to be a "special ingredient" since its not readily available everywhere, but you can leave it out, too. A Berry Banana Smoothie is equally delicious and a great way to enjoy healthy carbs!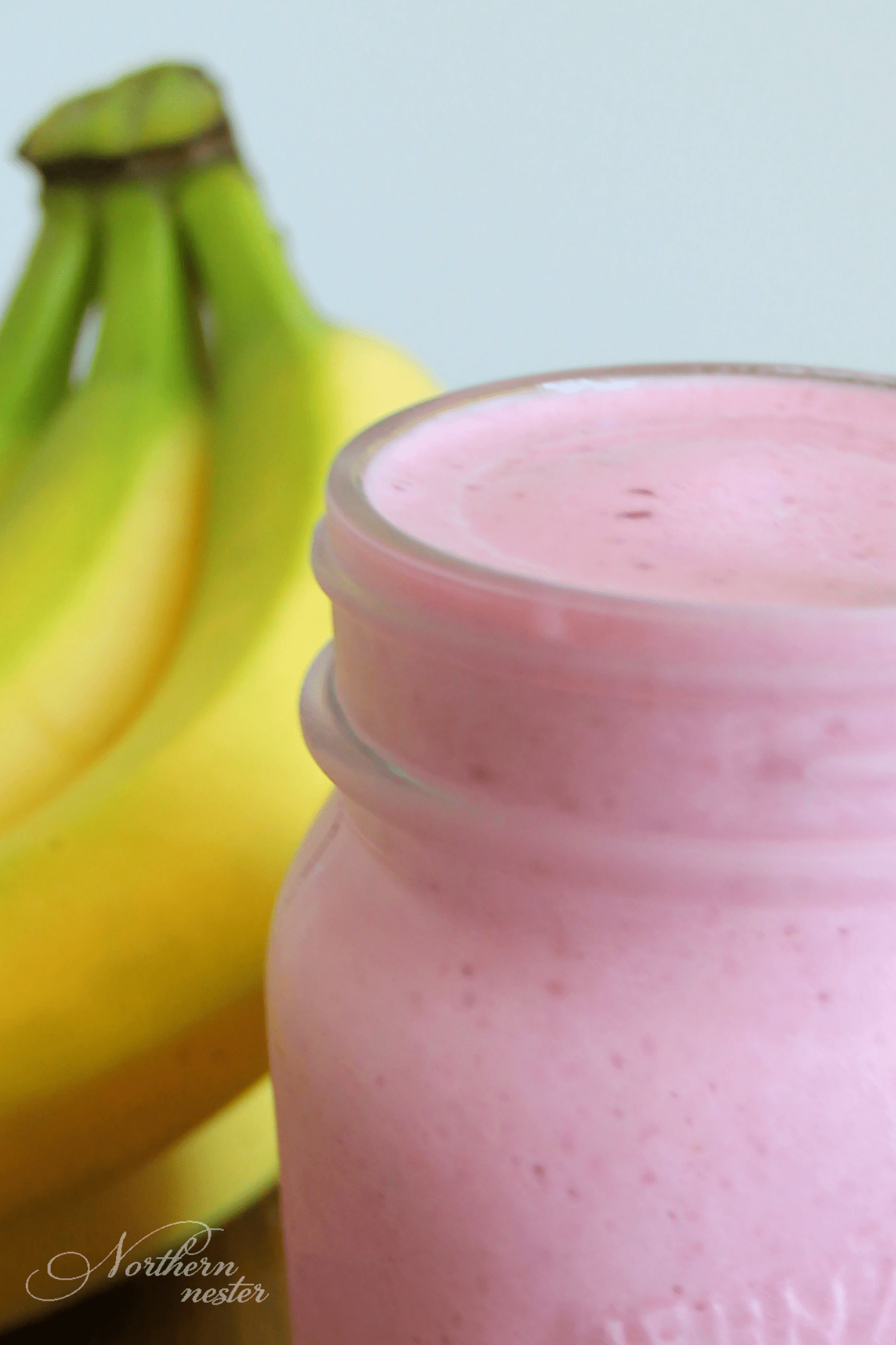 Yield: 1 serving
Berry Banana Baobab Smoothie | THM: E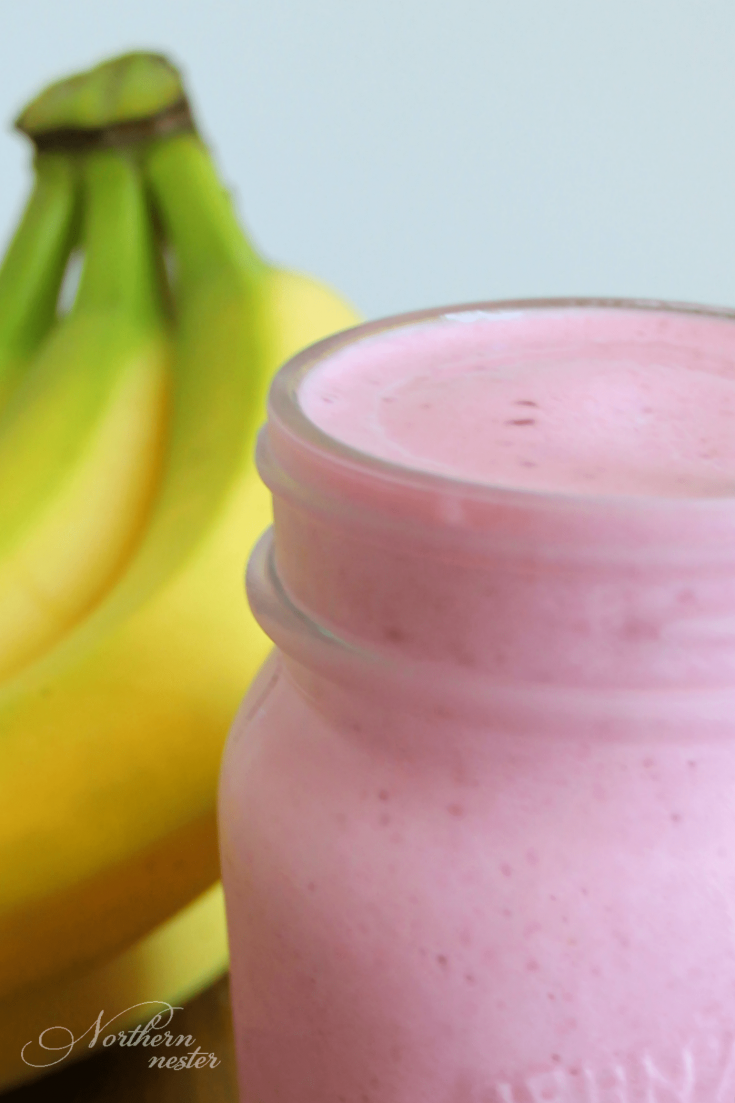 This fruity smoothie is a delicious way to enjoy a Trim Healthy Mama E meal or snack! Fresh, energizing, and super easy to make.
Ingredients
1/2 frozen, very ripe banana
1 cup frozen berries (I've used strawberries, red and black raspberries, or a mix)
1 cup low-fat (1%) kefir
1/2 cup almond or cashew milk
1 tbsp collagen
1-2 tsp baobab powder
optional: on-plan sweetener to taste
Instructions
Add all ingredients to the blender and blend until smooth. Pour into a glass and enjoy immediately.