A funny thing happens when you decide to build a house; some people assume you must be filthy rich in order to do so! We decided to share the creative (or crazy?!) ways to save money that helped us meet our goal.
We are abundantly blessed in many respects, (we can still worship the Lord in freedom, we have six children, a good job, two vehicles, food to spare, heat, hydro, clean water, and a roof over our heads!), and I'd wager a guess that our income is pretty average for our neck of the woods.
With the housing market the way it was last year, it actually made more financial sense for us to build instead of buy.
(I've written a post on how we came up with the answer to our dilemma, here: Should We Build Or Buy A House?)
We're Just Your Average Joes
We're self-employed, we homeschool, we have six kids, and we work from home.
Until we had our own kids, we never fully appreciated just how hard our parents had to work to give us a Christian education and keep us fed. Those were two non-negotiables, and with the Lord's blessing, they were always able to make that happen for their larger-than-average families.
The Goal Of This Post
We recognize that purchasing a piece of land and building a house is an enormous gift and privilege from God, and we do not take it for granted! We are simply trying to be stewardly with the blessings He has given us.
The goal of this post is to encourage and inspire other average income families who dream of settling into their own homestead, but don't know how.
We did several things that helped us reach our goal. Some of them are a bit extreme and will not be feasible for everyone, but perhaps you'll find ways to save money that hadn't occurred to you yet.
Saving Is Just As Important As Earning
We entertained the idea of moving to the country for several years, but in order for that to work for our then single-income family of 8, we knew we needed to be as serious about saving money as we were about earning it.
It's been said that a penny saved is worth more than a penny earned because you don't have to pay taxes on it. How true that is! Where we live, approximately 25% of our earnings goes straight to the government.
To fast-track our homestead goal, we tightened the bootstraps on all unnecessary expenses and learned to "live like nobody else, so you can live like nobody else," as Dave Ramsey puts it.
Here are some creative (or crazy?!) ways to save money that helped us be able to build a new home!
We sold our house
By the time our new house is finished, we will have lived in a 758 sq ft rental with 8 people for about 15 months.
Before we moved to the rental, we lived in a nearly new house that was twice the size, in a beautiful, primly located neighborhood.
In God's gracious timing, we had bought the house just before real estate prices in our area jumped up by 40-45%! We were able to sell our house, four years later, for full asking price (with no conditions!) at the peak of the market.
Small Quarters, Big Benefits
Moving our family into a very small house with minimal rent payments (thanks to the BEST landlords ever) enabled us to pay for the land in full, and leave us with a enough leftover to get a mortgage on a new home that was within our means.
Brad and I slept in the basement of our rental, one child slept in the living room, one in a little attic nook, and four children shared two bedrooms.
It was tight, especially with Brad working from home, homeschooling, and living here through the Winter, but living in the rental had its blessings, too.
We Embraced Minimalism
We learned how much we could do without.
Clothes, furniture, toys – everything was pared down to the bare necessities, and we sold the excess. We didn't have room for any extras in our rental, and clutter always makes life more expensive (more on that in different post!).
I thought we already had minimal wardrobes, but if we didn't before, we definitely do now!
Same thing goes for toys; we took getting rid of them to whole new level. Less toys = more creativity, more time outdoors.
Approximate Earnings: $500
We didn't go on dates
*All the marriage experts gasp*
Word is that going on a date at least once a week with your spouse keeps the romance alive.
We love our one-on-one time and think it's absolutely vital to a good marriage, but we learned our commitment to each other was not hinged on the luxury of a dinner someone else has made. We just had to get more creative about when and how we could fit in time for a good conversation at home!
Approximate Savings: $3200 (roughly the cost of a dinner and a babysitter).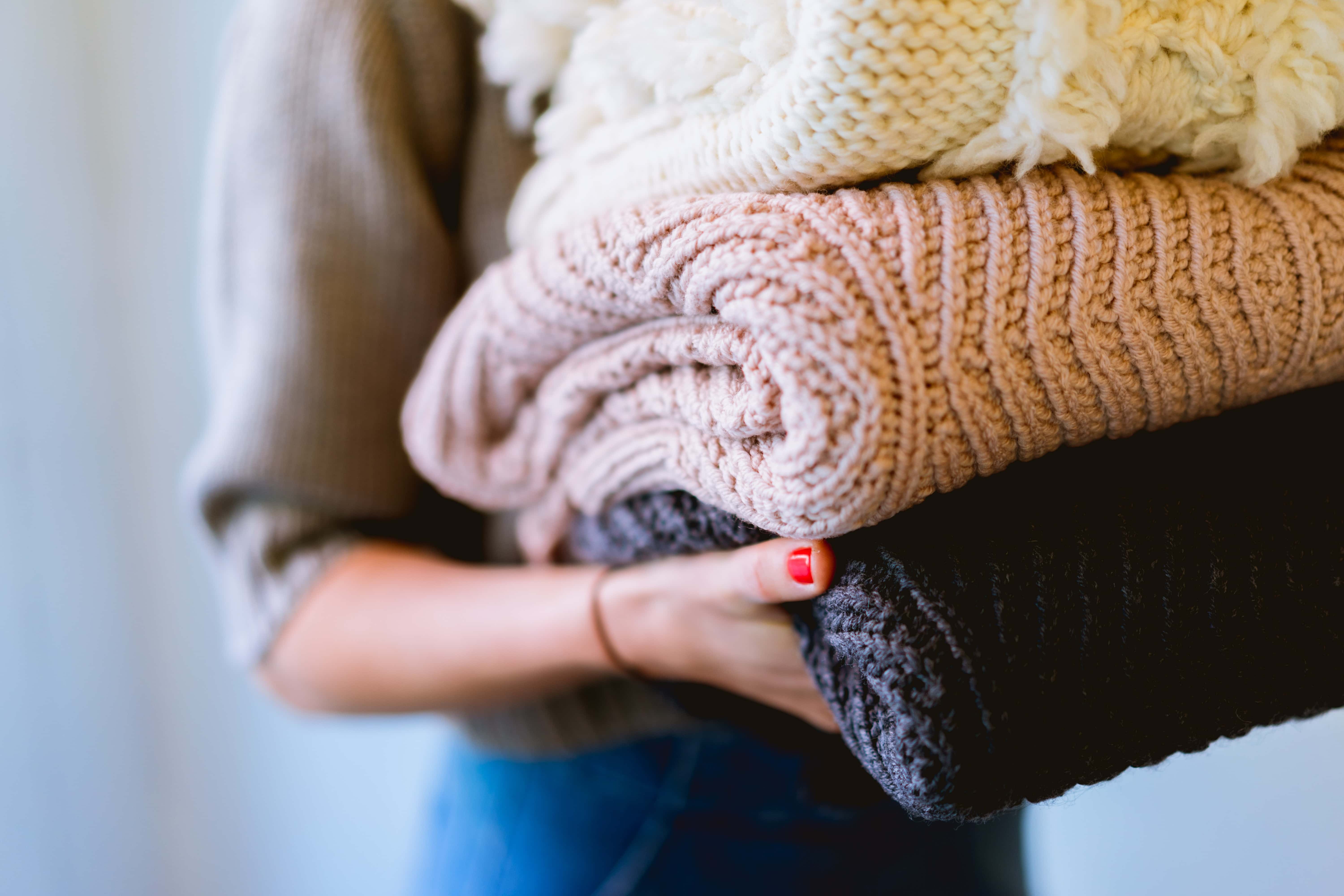 We didn't buy any new clothes for a year
No new Christmas or Easter dresses, no new shoes, no new accessories like purses, or jewelry. Yup, I've been switching back and forth between the same 2 outfits on Sundays. Have people noticed? I have no idea, but they haven't said anything yet, ha!
My Winter coat has a rip inside the arm, my boots are scuffed on the toes, and the boys have holes in the knee of their jeans, but what an enormously privileged society we live in when these are things are constitute "time to be replaced" by most, right?!
Approximate Savings: $2000
We didn't go anywhere "Fun"
Actually, that's not true.
We made many great memories at loads of great places, but they either super frugal or free trips. In lieu of amusement parks, zoos, museums, and other attractions that are particularly expensive for large families, we:
BBQ'd with family and friends
became acquainted with new hiking trails in our city
visited Farmer's Markets
went to the beach
signed our kids up for a soccer league that charged $10/child instead of the normal $120/child
explored Great Grandpa's forest
took advantage of weekly the Free Skate at the local ice rink
tobogganed on Grandma and Grandpa's sledding hill
volunteered as a Museum Interpreter for a local Historic Site
Approximate Savings: $4000
I learned to cut hair
With 3 males in the house, all requiring at least one haircut every 6 weeks, I learned to cut hair to save money, time, and hassle!
It took a few tries for me to get comfortable cutting hair, but thankfully, the process was much easier than I had feared!
I bought a Wahl hair trimmer from Costco for $36.00, and it paid for itself in less than 2 hair cuts. After just a year of cutting the boys' hair, we were almost $600 in the green.
The girls and I haven't had a hair cut in over a year. We kind of like having it long enough to play around with different braids and whatnot!
Approximate Savings: $624
We cut out all unnecessary purchases
All the little things add up to way more than you would ever believe. Here's a list of common things we didn't buy for a whole year:
cosmetics – approx. $50
nail polish – approx. $20
pedicures – approx. $50
crafting supplies (we still did crafts, but used what we had) – approx. $300
perennials – approx. $100
flowers (annuals, hanging baskets, fresh bouquets, house plants) – approx. $200
toys – approx. $100
perfumes and body lotions – approx. $50
fabric softener – approx. $40
dryer sheets – approx. $40
chemical cleaners – approx. $40
tools – approx. $300
electronics – approx. $500
clothes – approx. $2000
furniture – approx. $500
linens – approx. $100
haircuts – approx. $1000
home decor – approx. $500
magazines – approx. $100
movies – approx. $20
music – approx. $100
expensive, individually packaged snacks – approx. $400
specialty ingredients (Yes, you can totally eat healthy on a budget! The Slim And Satisfied Handbook will teach you how, using every day ingredients you can find locally.) – approx. $1000
cookbooks – approx. $50
kitchen gadgets – approx. $200
baby gear – approx. $300
paper plates, cups, straws – approx. $50
knickknacks – approx. $100
newspapers – approx. $100
home decor – approx. $400
home improvement products – approx. $500
alcohol – approx. $100
holiday decorations – approx. $100
Approximate Savings: $9,500
We found less expensive ways to purchase necessary Items
The entire family shares one bottle of shampoo, and one bottle of conditioner. We simply don't need a shower full of several different bottles which all do the same job (more or less).
I buy ingredients in bulk as much as possible. This can actually be a more expensive practice if you have a smaller family and can't use things up before they go bad, but it saves us money to make Costco-sized purchases on products we use regularly.
Buy generic brands on items that do not matter. Toilet paper (no, we are not moving to the Family Cloth!), water, baking ingredients, canned and frozen vegetables and fruit, milk, condiments, batteries, printer paper, etc.
Simplify your cleaning products. Not only does this save money, but it's much healthier than using toxic household cleaners! Good ol' vinegar, baking soda, and dish soap get most things clean. I almost never use bleach, but keep a bottle on hand for serious stains. Microfiber cloths we received as a wedding present 12 years ago still leave a streakless shine on mirrors, windows and faucets.
Check thrift stores, library discard bins, or online marketplaces before buying books brand new. Good books for our kids are something we consider "necessary," so we've continued to buy them as usual, but we've rarely had to pay full price.
We rarely have takeout and our youngest kids have never been to a sit-down restaurant. We really tried hard to avoid these places as they're usually neither healthy or inexpensive, but every once in a while, life got in the way, and we discovered less expensive ways of ordering food:
Pizza is cheaper than burgers
Ordering from the Dollar Menu is cheaper than buying Happy Meals, or regular sized burgers that the younger kids don't finish anyway
We don't buy drinks; we either bring water with, or have it later at home
We Gave up Timmies (And no one got hurt)
I had been buying myself a Timmies coffee at least twice a week, and I always got something for whichever kid happened to be with me at the time (it was like penance for my bad habit!)
Spending $8-10 every week on coffee I can make at home for pennies a cup added up to a savings of over $1000 a year.
Approximate Savings: $1,040
We didn't throw away food
I'm ashamed to admit how much food I had been throwing away.
A moldy container of sour cream here, wilted lettuce there, bread crusts, salad dressings well past their expiry dates, half empty containers of feta cheese, stale almonds in the back of the pantry…the list goes on and on.
On average, Americans waste a pound of food per person, per day! How loudly little tummies in remote regions of third world countries growl for just a bite of food!
We determined not to throw any more food in the garbage, partly because it's such a symbol of how badly we've taken our first world privileges for granted, and partly because it's an incredible waste of money. There's simply no need for it. A little meal planning and creativity is all that's required to keep food in tummies and out of the trash!
By using up ingredients before they went bad and only purchasing what we actually eat, we guestimate a savings of at least $1,000-$2,000 per year.
Approximate Savings: $1500
There were other ways we saved up, too: making greeting cards instead of buying them, changing cell phone plans, turning down the hot water heater, etc.
All of these things add up to huge savings over time, but it also takes God's blessing (1 Corinthians 3:7) , a bit of self-discipline, and determinate to stay focused on a long-term goal!
What are some creative ways to save money that your family has figured out?!