Pre-THM, I would spend my Summers landscaping as a teen for 10-12 hours a day, fueling myself with my favorite drink in the world: Tim Horton's Iced Cappuccino made with chocolate milk. Most of the properties we cared for were in town, and since you can find a Tim Horton's at practically every intersection in the urban jungle, I'd sometimes have two of these a day! They were cool, refreshing, and gave me a jolt of caffeine.
Since physical exertion on the job was high, I didn't gain any weight from my horrible habit, but if I did drank the same amount now, 5 children later, I know without a doubt, that I'd pay for it in pounds and sugar crashes. A medium-sized Tim Horton's Iced Capp (minus the chocolate milk) contains a whopping 48 grams of carbs….47 grams of which are sugar…and a measly 3 grams of protein.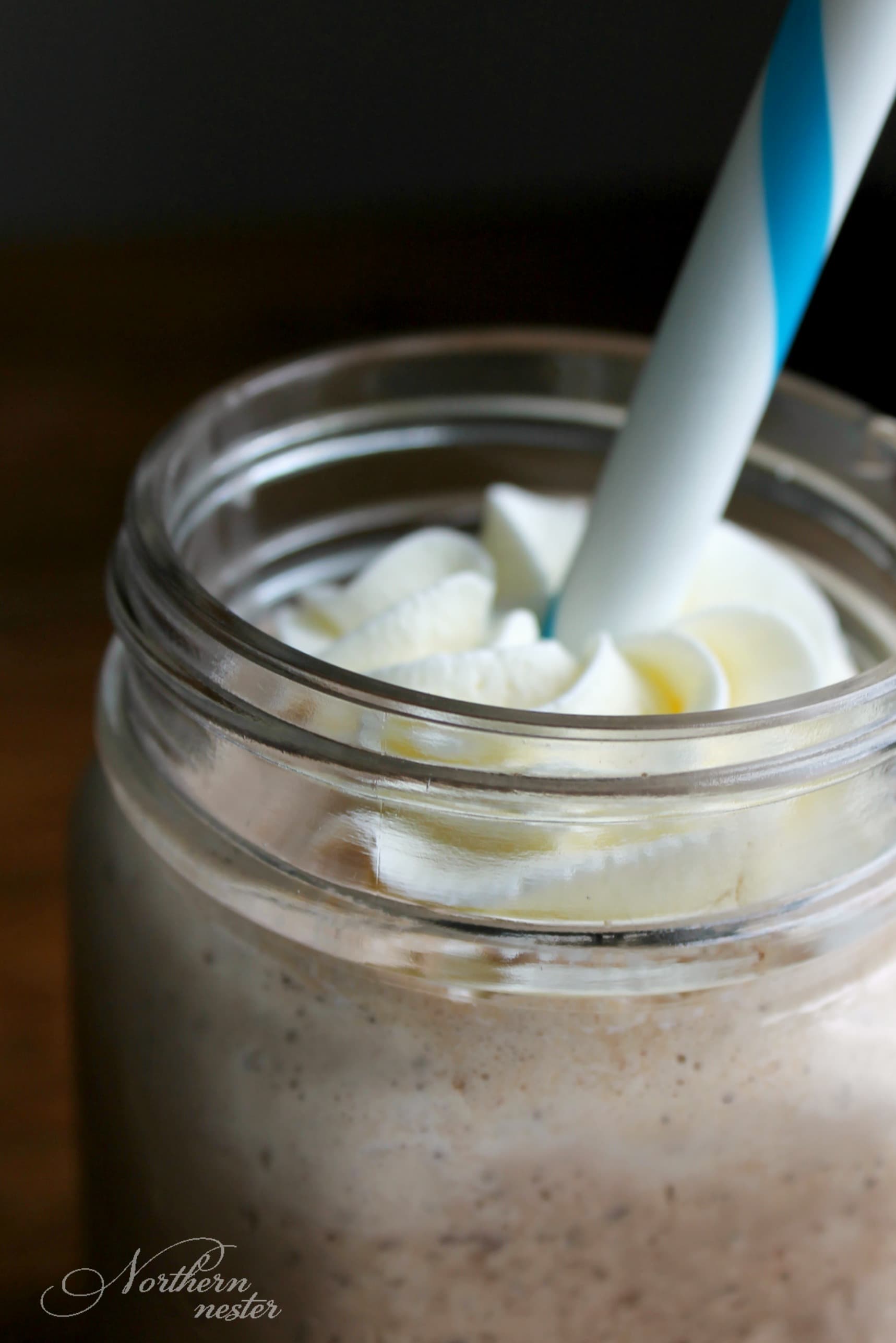 Lucky for me, my Timmie's favorite was very easy to convert to a much healthier Trim Healthy Mama-friendly treat that's low in carbs, sugar-free, full of healthy fats, high in protein, and tastes so much like the real thing, my hubby's only complaint was that it was cold. 😀
Technically, one should use Tim Horton's coffee for a more authentic duplication, but (pardon the unpatriotic preference), I like McDonald's coffee more! Freeze an ice cube tray filled your favorite brewed coffee, and you'll end up with an Iced Capp you truly love.
I used cashew milk in this recipe because it's creamier than almond milk, but almond or coconut milk will work just as well. Also, I added a scoop of Integral Collagen (you could also Great Lakes) to my Iced Capp recipe to boost the protein level, but you can leave it out if you don't have it on hand. You'll still have a good amount of protein in your Iced Capp from the nut milk, heavy cream, and cocoa powder. A tiny bit of xanthum gum is added to increase the creaminess of this Iced Capp, but you can omit it entirely, if you'd like; your Iced Capp will just be a little thinner and more icy, but it will taste the same.
In honor of Canada's 150th birthday this year, drink up, Canucks!
Yield: 1 serving
Mock Tim Horton's Iced Capp | THM: S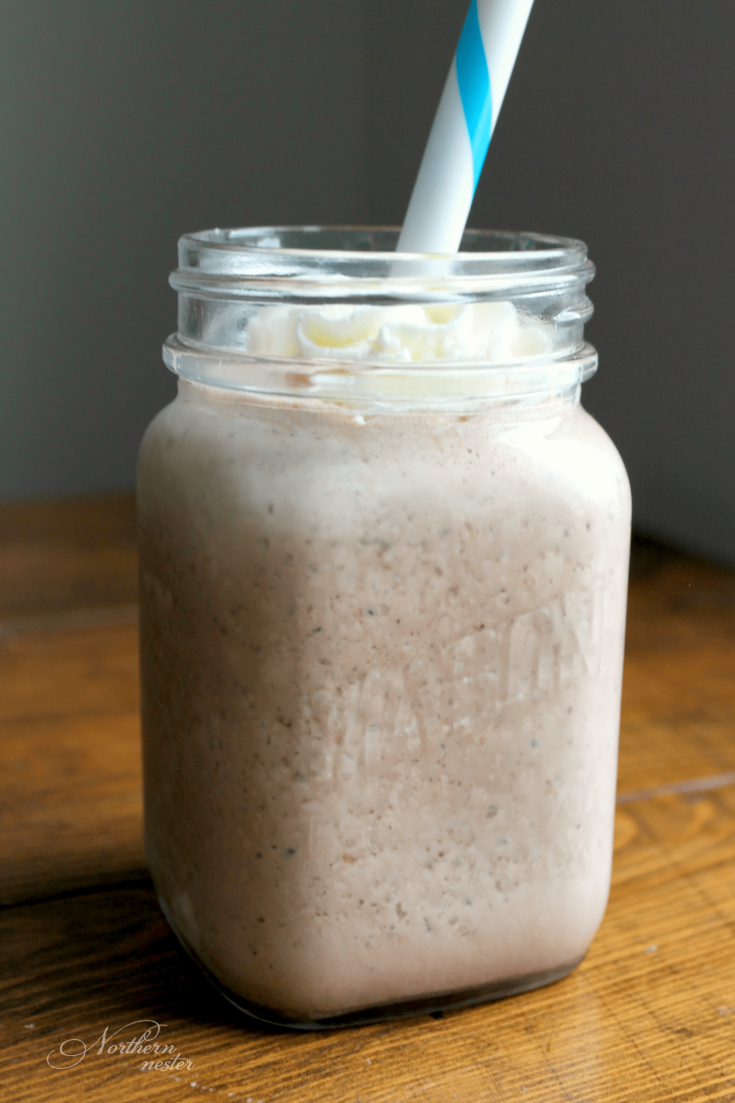 Tim Horton's famous Iced Capp made Trim Healthy Mama-friendly! Drink up, Canucks!

Prep Time 5 minutes

Total Time 5 minutes
Ingredients
8 coffee ice cubes
2 Tbsp xylitol (OR 1 Tbsp Gentle Sweet)
3/4 cup cashew milk
1/4 cup heavy cream
1 Tbsp cocoa powder
1/2 tsp vanilla extract
1 scoop collagen
1/4 tsp xanthan gum
Instructions
Add all ingredients to the blender and blend until smooth. Pour into a glass and enjoy immediately! Optional, garnish with whipped cream.