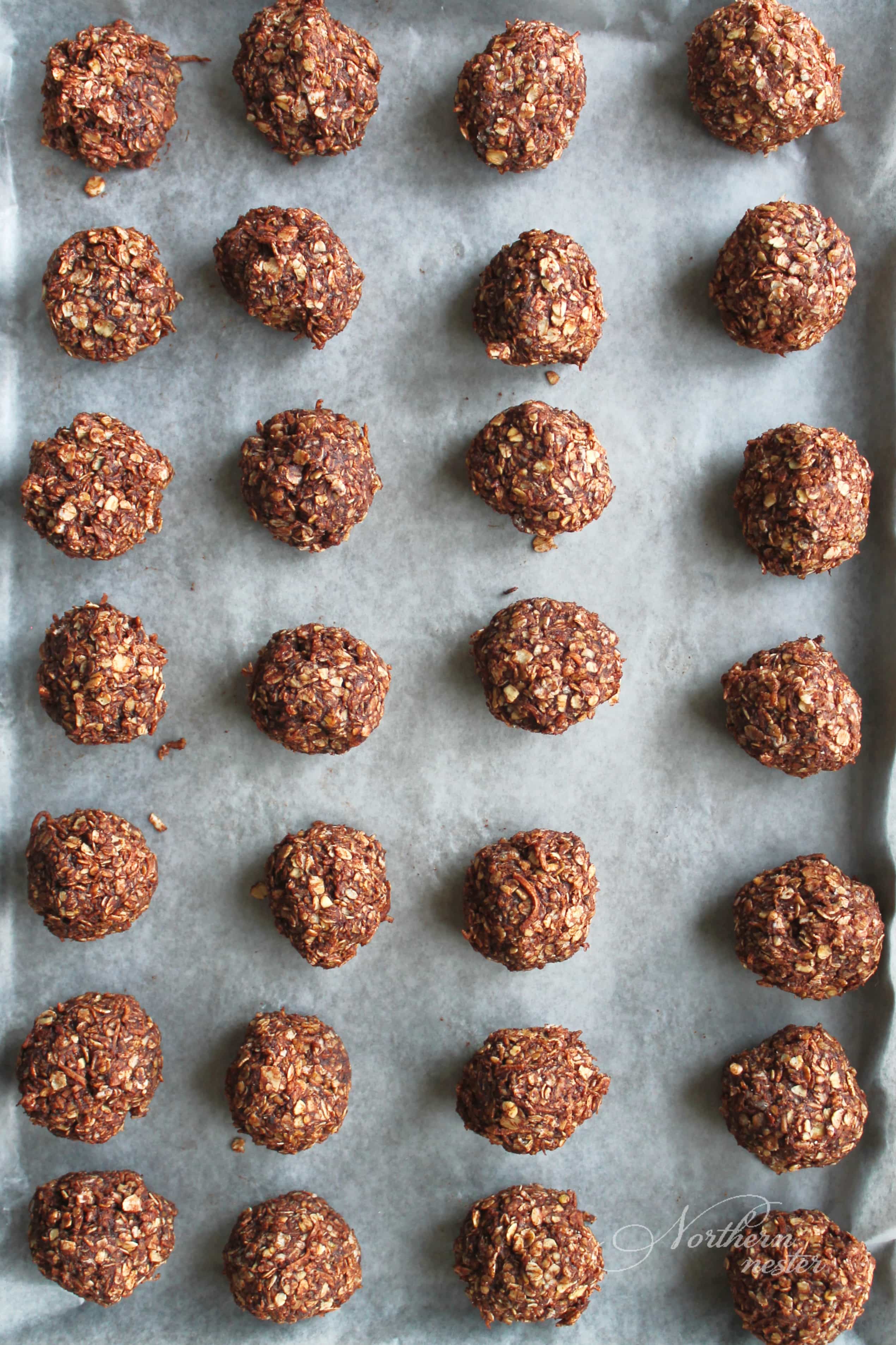 In this season of nursing, I'm eating more Crossovers to keep my milk supply up, and these no-bake Chocolate Macaroons have got to be one of my favorite ways to enjoy an XO! They're also a great cookie for my growing kids who love them just as much as I do! Good thing this recipe yields 30 of 'em.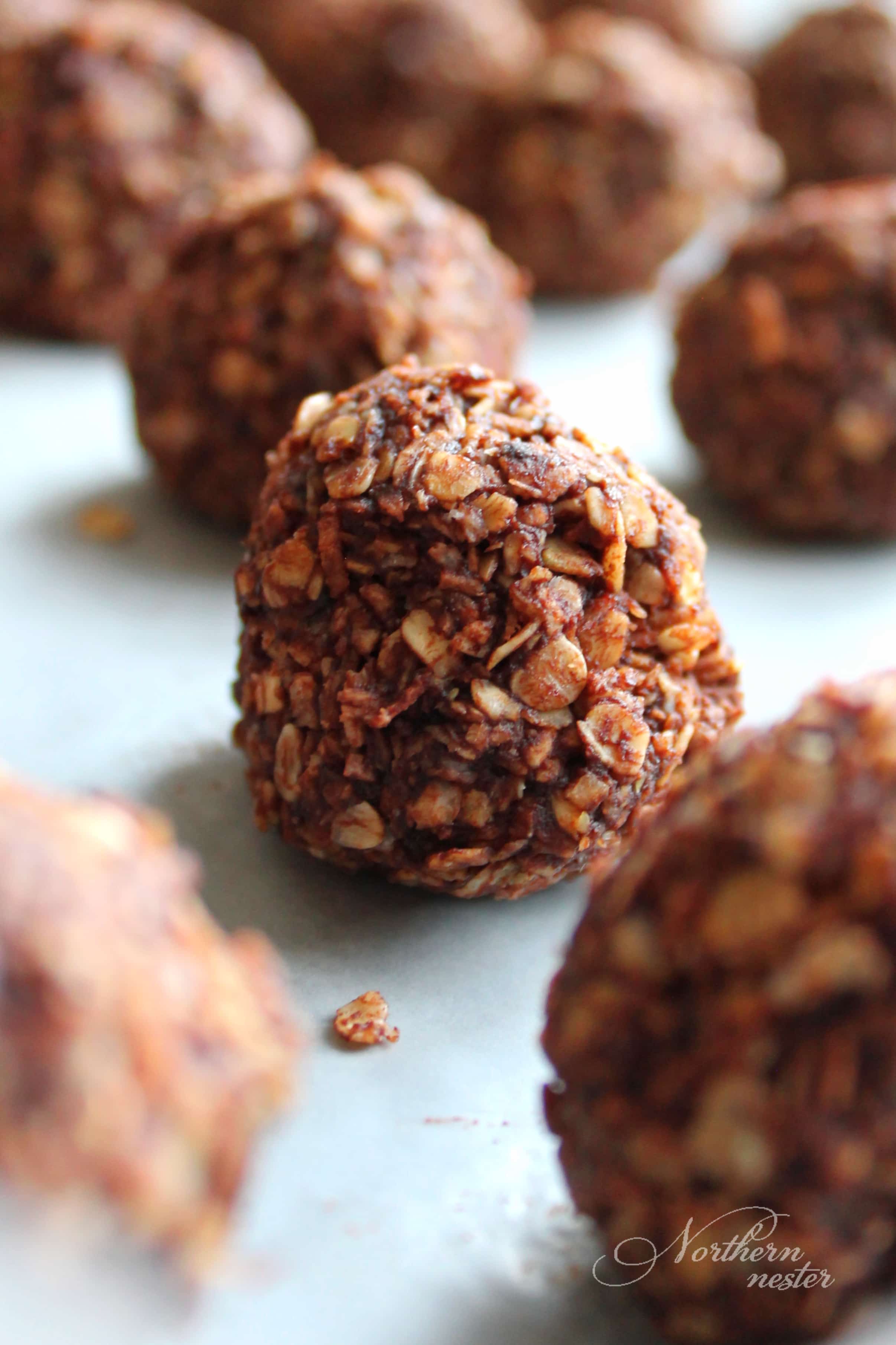 Taking just 10 minutes to whip up 30 cookies, these no-bake Chocolate Macaroons don't require any special ingredients, either.
You'll just need:
cocoa powder
butter
sweetener (I used xylitol, but you can also use Gentle Sweet in half the amount)
oatmeal
Oatmeal is amazing for increasing a nursing mother's milk supply, so I'm enjoying these no-bake Chocolate Macaroons as a Crossover, but if you prefer a single fuel, you could omit the oatmeal entirely and replace it with more shredded coconut.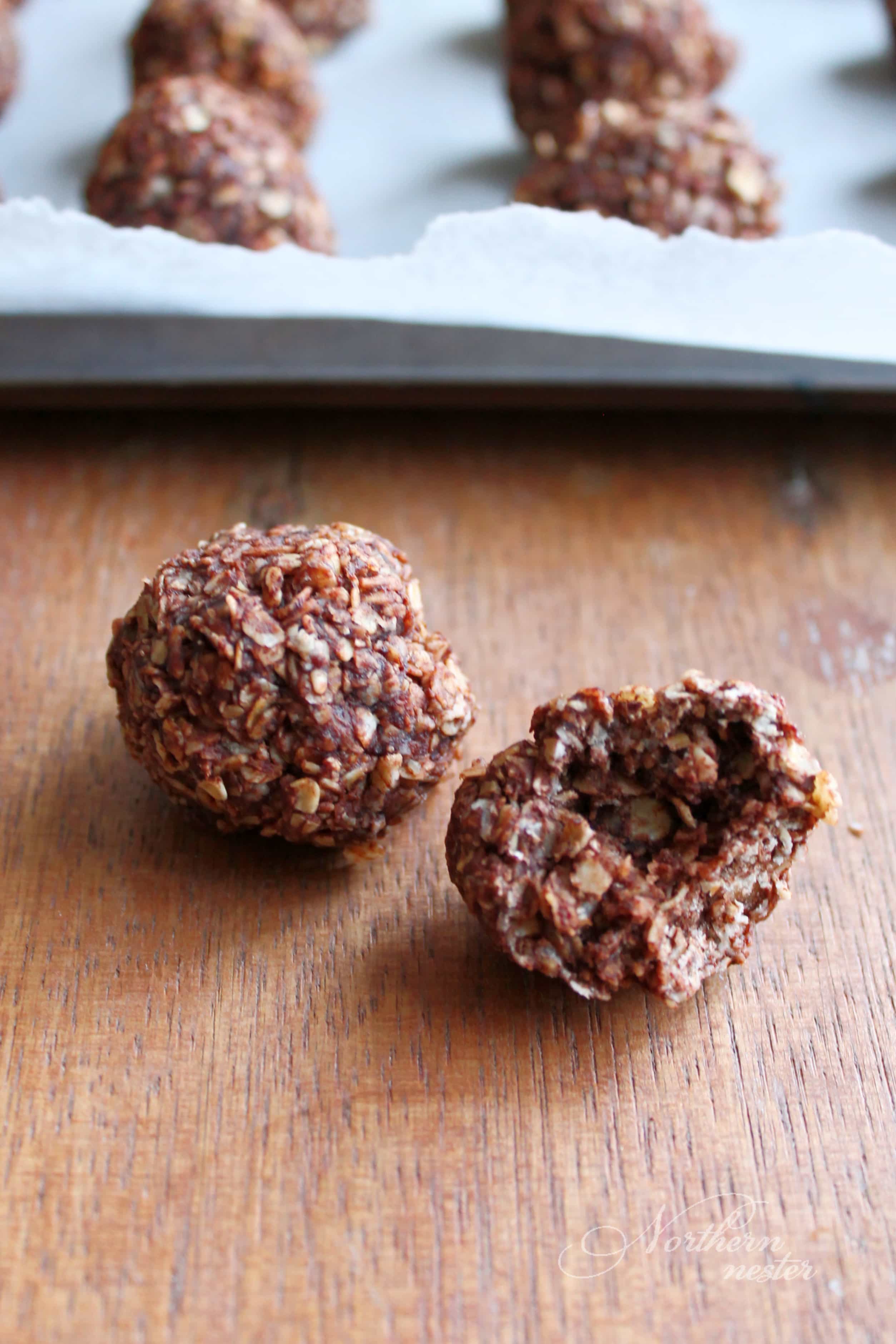 Crossovers are also wonderful for growing children, people at goal weight, and those with very active lifestyles. These no-bake Chocolate Macaroon cookies are guaranteed to be enjoyed by anyone you know who fits into those categories! A true, family-friendly cookie that couldn't be more simple to make!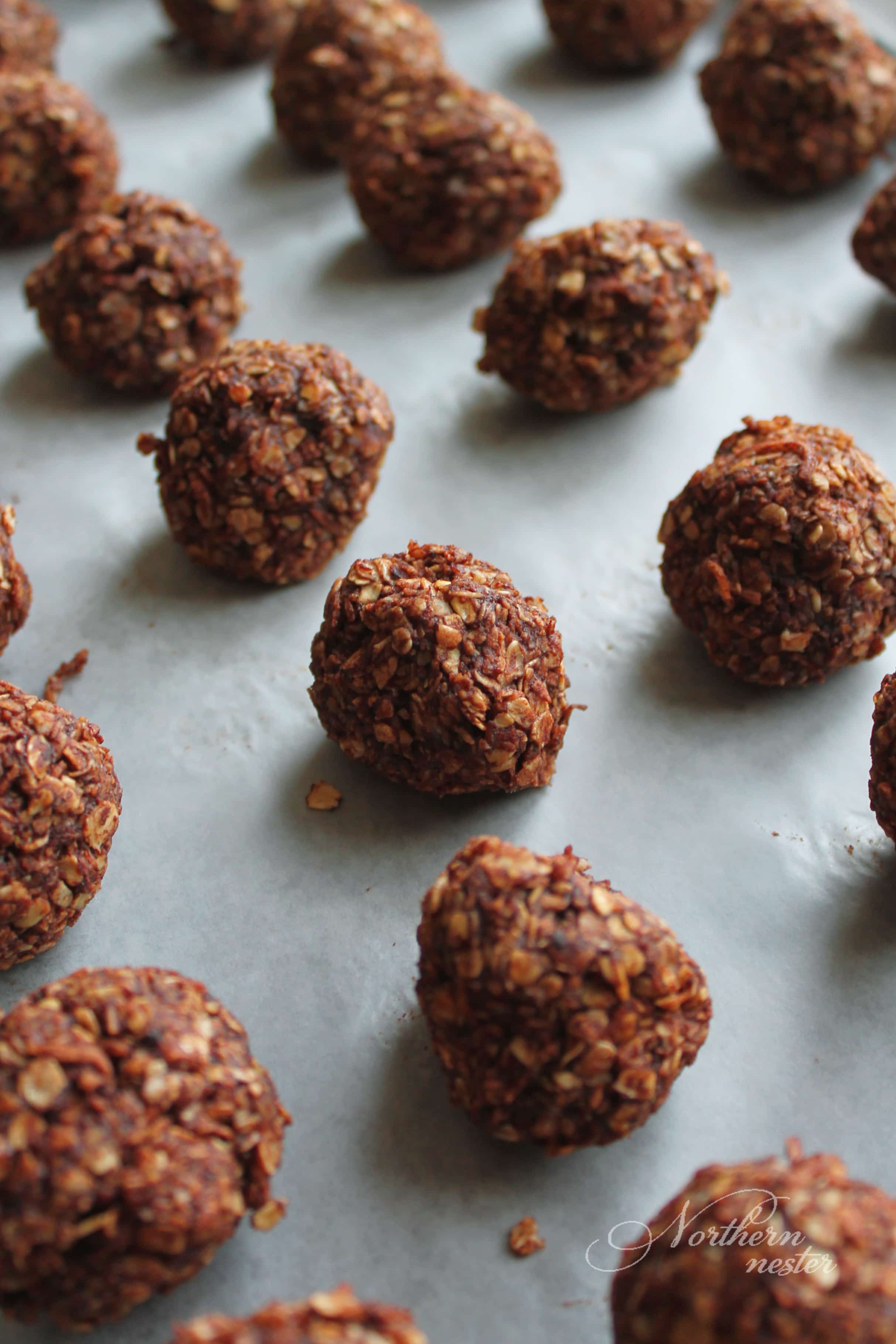 Yield: 30 cookies
No-Bake Chocolate Macaroons | THM: S or XO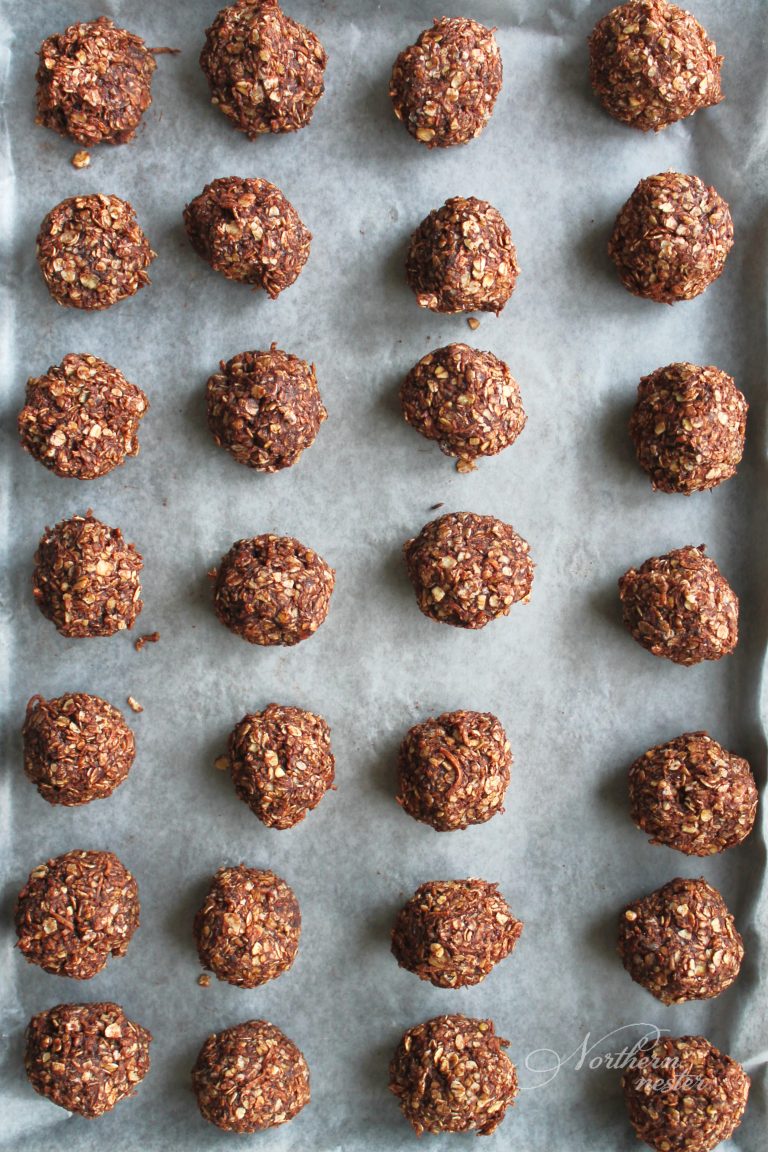 This incredibly easy Chocolate Macaroons are the perfect THM Crossover snack for growing kids, pregnant or nursing mamas, those at goal weight, and those with active lifestyles! They are gluten-free and made without any special ingredients. If you prefer, you can turn them into an S snack by replacing the oatmeal with unsweetened coconut flakes.

Prep Time 7 minutes

Cook Time 3 minutes

Total Time 10 minutes
Ingredients
6 tbsp cocoa powder
1/2 cup butter
1/2 cup unsweetened cashew milk
3/4 cup xylitol (OR use Gentle Sweet in half the amount)
pinch of mineral salt
1 tsp vanilla extract
3 cups oatmeal (see note)
1 cup finely shredded unsweetened coconut
Instructions
In a large saucepan, bring cocoa powder, butter, cashew milk, xylitol, and mineral salt to a boil. Whisk and boil for 3 minutes. Remove from heat. Whisk in vanilla extract. Stir in oatmeal and coconut.
Roll into 30 balls, placing on a cookie sheet lined with wax or parchment paper. Refrigerate for 30 minutes before serving.
Notes
You can replace the xylitol in this recipes with half the amount of Gentle Sweet, or 1/4 the amount of Super Sweet.

Substitute more coconut flakes for the oatmeal to make this an S snack instead of a Crossover.

If you love the taste of these no-bake Chocolate Macaroon Cookies, you will love this E breakfast (another great oatmeal-based meal for nursing Moms!):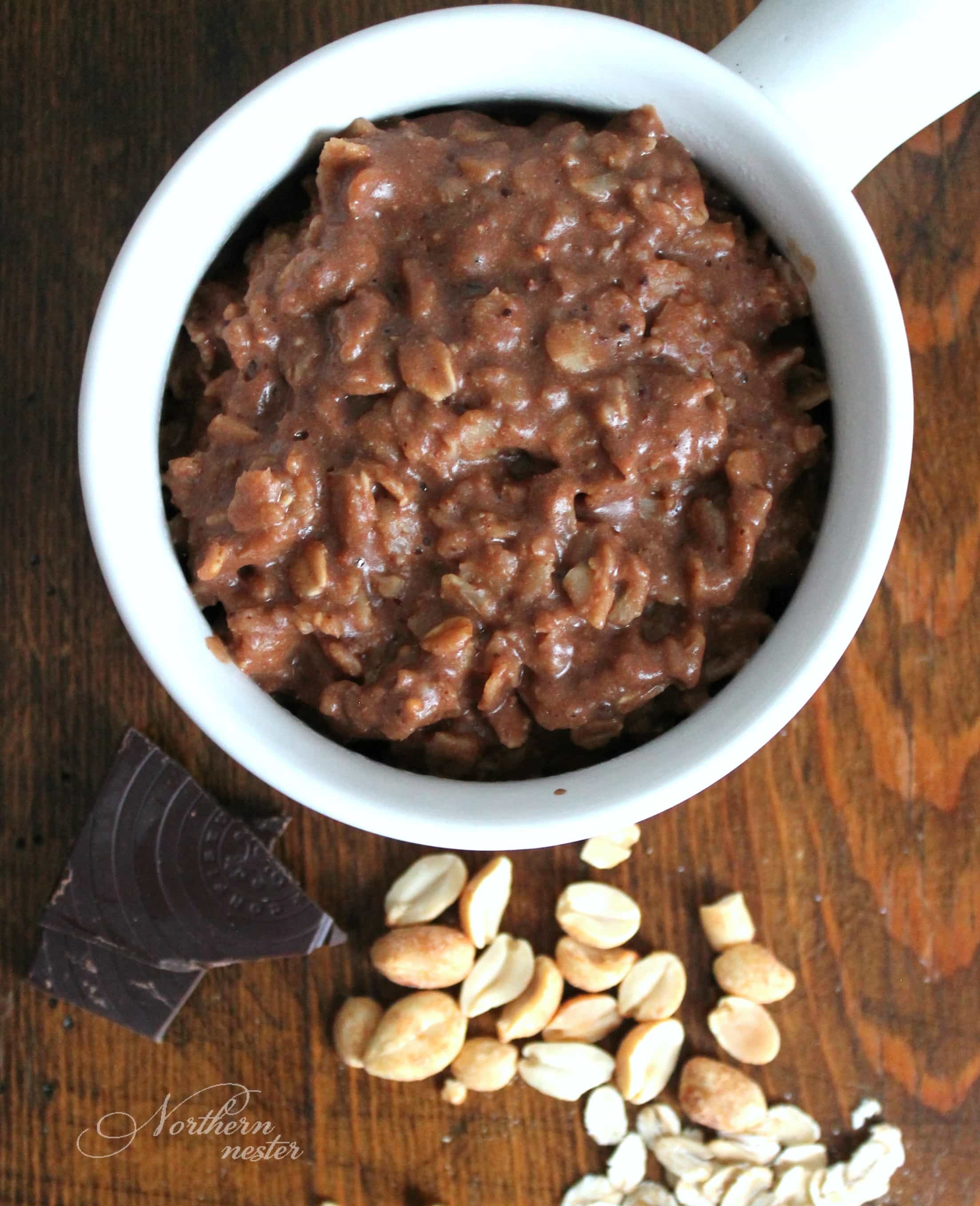 Chocolate Peanut Butter Cookie Oatmeal (E)