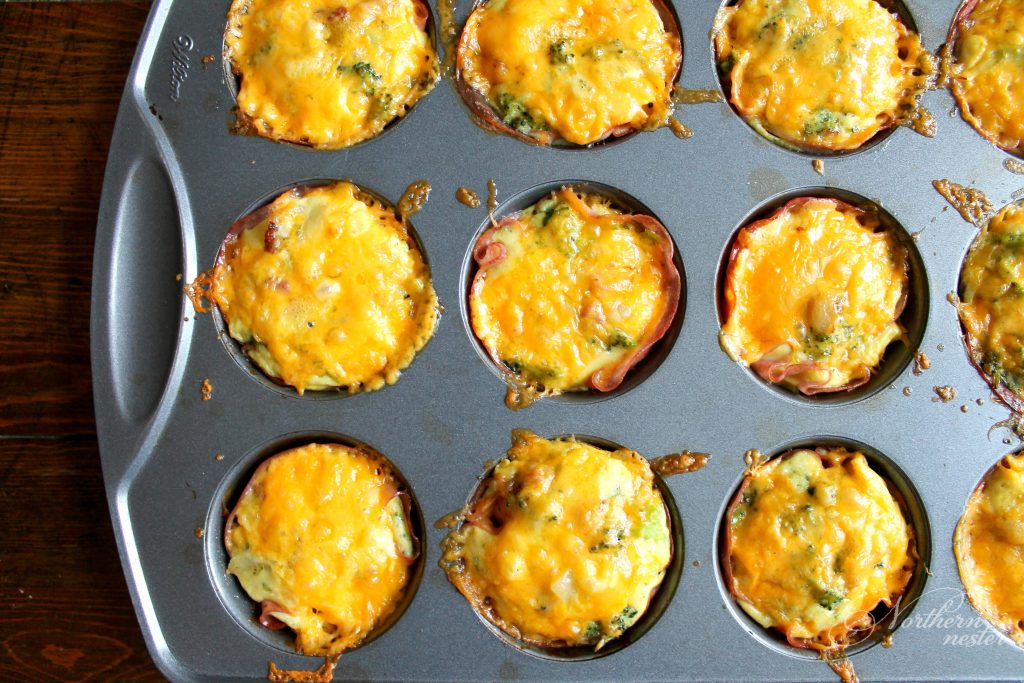 Every once in a while, I like to make ham and egg cups in a muffin tin for an easy protein-packed lunch. Brad and I enjoy them, but our kids think they're too egg-y and bland. Our 5-year-old's favorite food in the world is quiche, and the crispy ham of the egg cups make a great crust; I turned the filling into something quiche-like, and now we've got THM-friendly Ham & Broccoli Quiches that the whole family loves!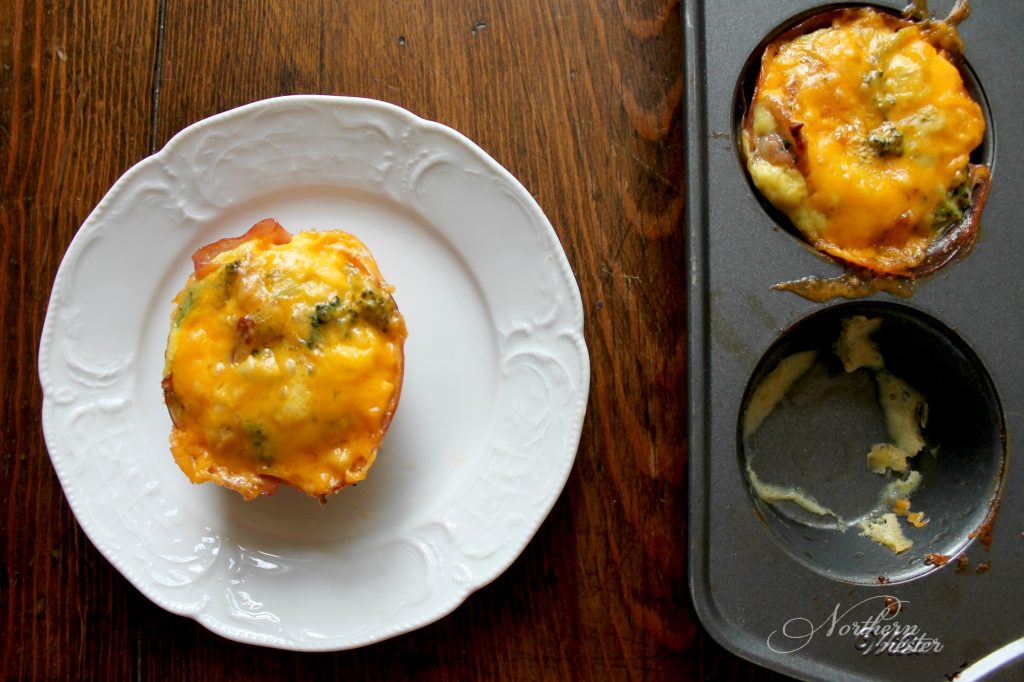 This THM S recipe is a frugal meal that doesn't require any special ingredients. Easy to put together and very flavorful, these low carb Ham & Broccoli Quiches are great for breakfast, lunch, dinner, or as an appetizer!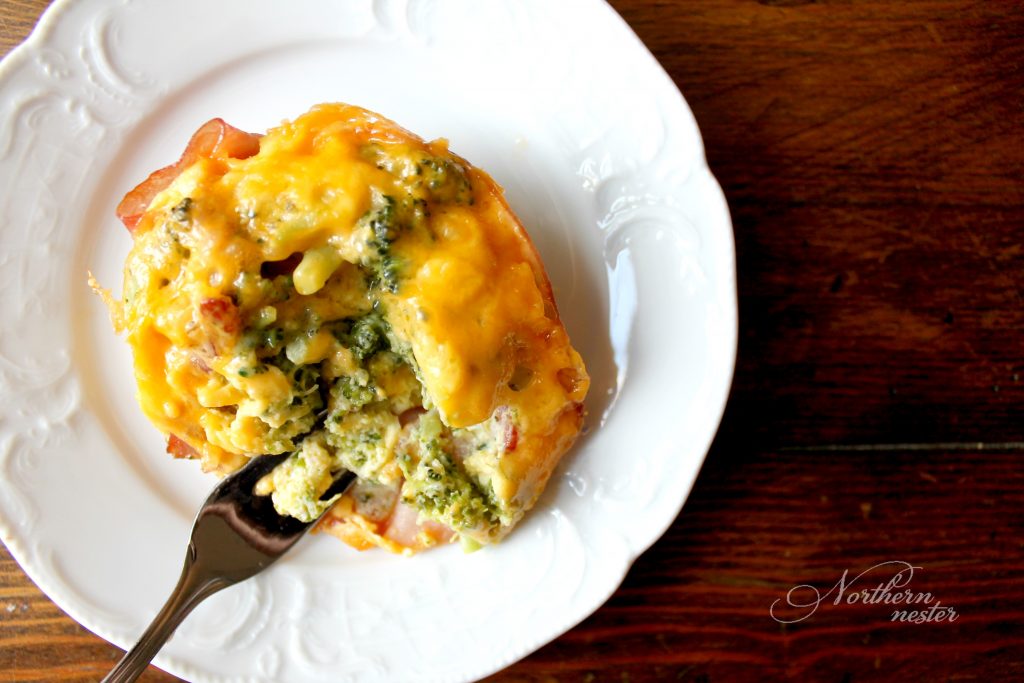 Yield: 12
Low Carb Mini Ham & Broccoli Quiches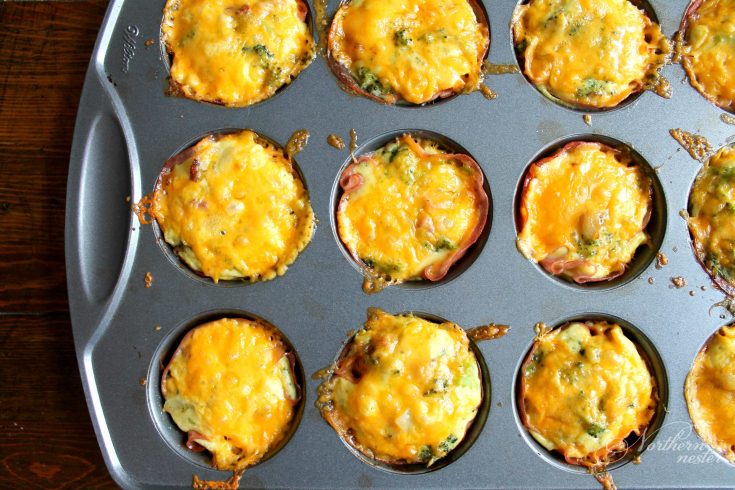 These incredibly easy, no-special-ingredient quiches are perfect for breakfast, lunch, dinner, or as an appetizer. Flavorful and high in protein, this recipe makes 12 mini quiches: perfect for a large family meal or make-ahead convenience.
Ingredients
12 slices of deli ham
8 strips of bacon, chopped
2 broccoli crowns, finely chopped
1/2 onion, finely chopped
1 Tbsp butter
6 eggs
1/4 cup cream
1/2 tsp mineral salt
1/4 tsp ground pepper
2 cups cheddar cheese, grated
Instructions
Preheat oven to 375. Line each cup of a regular-sized ungreased muffin tin with a slice of deli ham. Set one cup of grated cheese aside to use as a topping later. Divide the other half evenly between the twelve muffin tins by sprinkling approx. 1 Tbsp of grated cheese on each slice of ham. Set aside.
In a large frying pan, scramble fry bacon, broccoli, onion, and butter together until onion is clear, bacon is crispy, and broccoli is tender-crisp.
In a separate bowl, whisk eggs, cream, salt, and pepper together. Stir in broccoli mixture. Pour filling on top of the cheese inside the ham cups. Sprinkle remaining cheese on top.
Bake at 350 for 10-12 minutes until cheese is bubbly and the ham edges start to crisp.