Do you miss the comforting taste and ease in a can of cream of chicken soup? I did, too.
I didn't miss the MSG or the starchy thickeners, but the flavor? Yeah, I missed that.
So, I made up a low-carb Cream of Chicken Soup from scratch and we drank it up!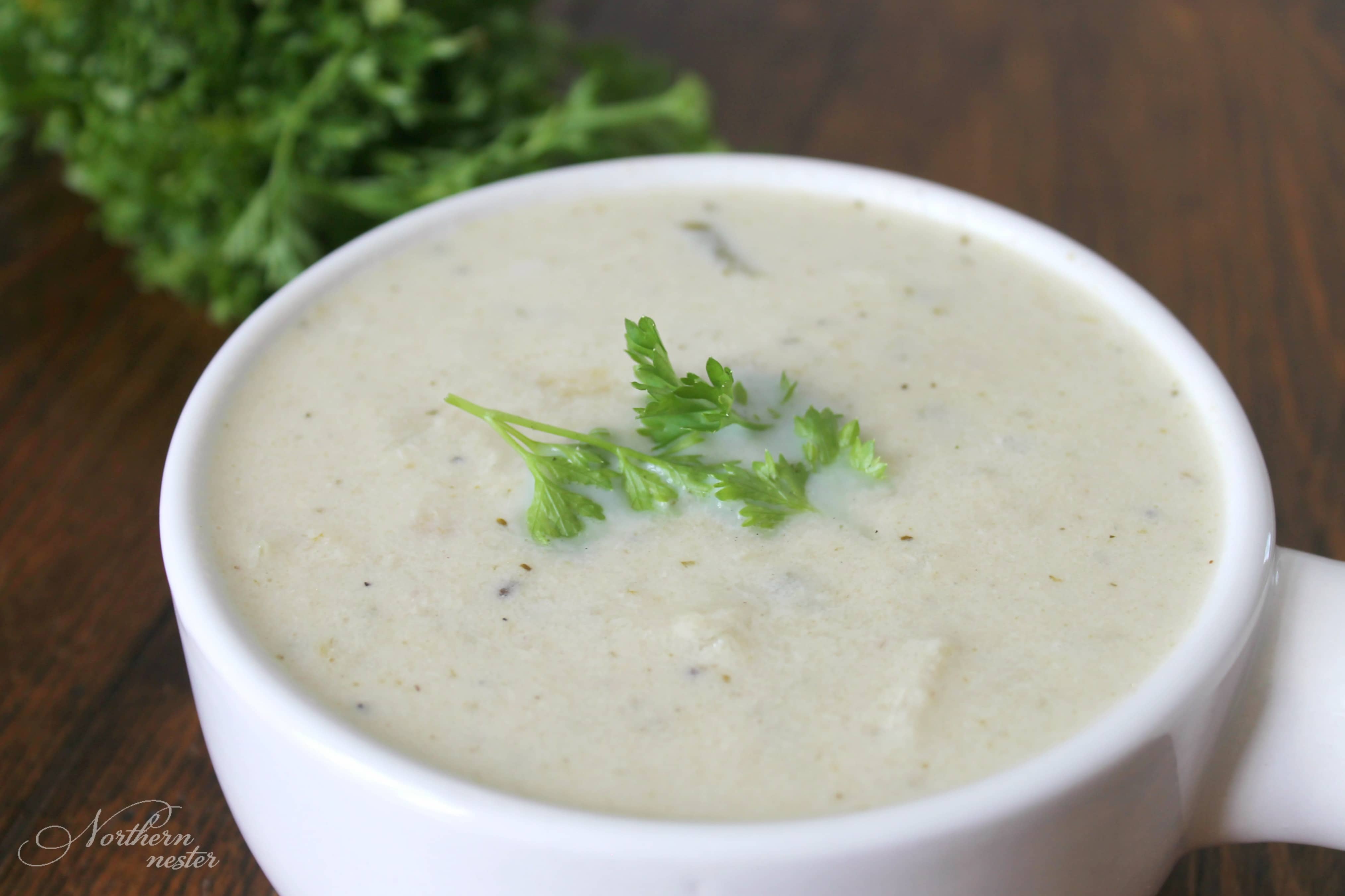 This cream of chicken soup is a Trim Healthy Mama-friendly S, but a light S since there's such a little amount of fat per serving. Onions and leeks are higher in carbs than other non-starchy vegetables, but here's not enough of them per serving to put you into an S helper or Crossover mode.
I used fresh parsley in this recipe, but you can replace it with dried thyme, a little sea salt, ground pepper, and chicken broth are all that's needed to give it the rest of its flavor. A splash of heavy cream adds to the creaminess.
I like chunks of chicken in my cream of chicken soup, so I only pureed half the batch in my blender (my Ninja made quick work of it). You can blend the whole thing, if you prefer a creamier consistency.
Yield: 6 servings
Low-Carb Cream of Chicken Soup | THM: S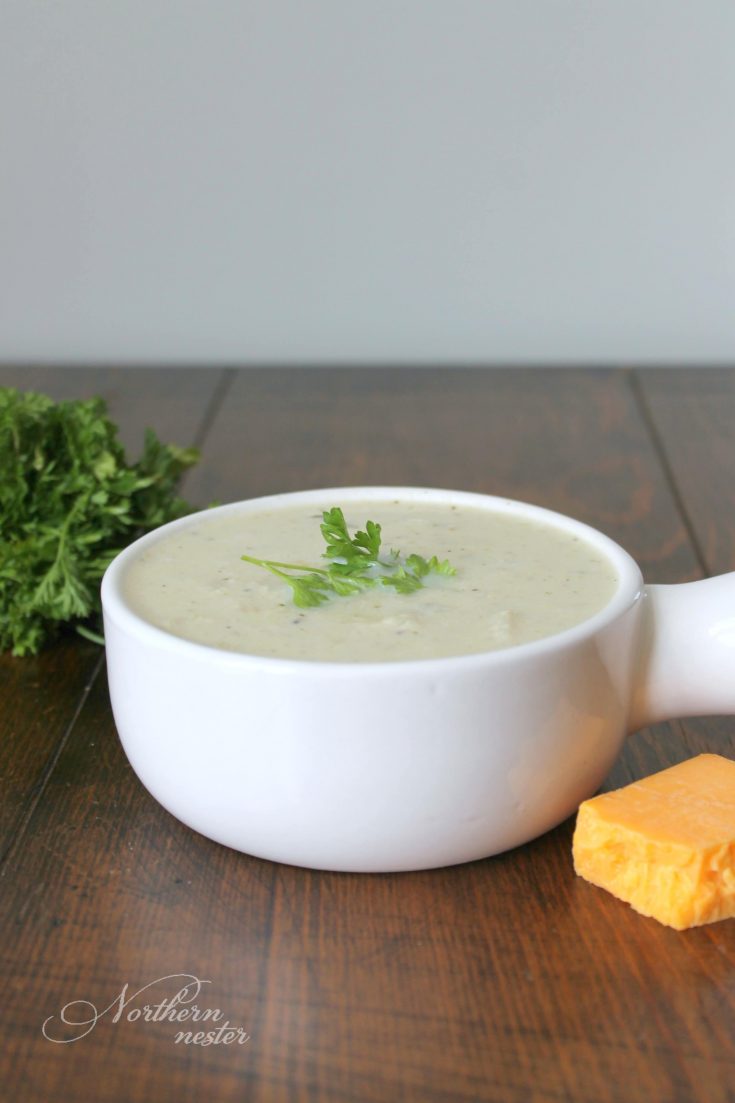 A delicious, THM-friendly, low-carb Cream of Chicken soup recipe free of gluten and starchy thickeners! Tastier than the stuff in the can...and better for you too!

Prep Time 20 minutes

Cook Time 30 minutes

Additional Time 10 minutes

Total Time 1 hour
Ingredients
3 Tbsp butter
1 onion, finely chopped
2 leeks, thinly sliced
4 boneless, skinless chicken breasts, cut into small cubes
4 cups chicken broth
1 Tbsp chopped fresh parsley
1 tsp dried thyme
3/4 cup heavy cream
sea salt and pepper to taste
Instructions
In a large pot, saute onion and leeks in butter. Add chicken, broth, parsley, thyme, sea salt and pepper. Bring to a boil, then lower heat and cook for 30 minutes until chicken is completely cooked through.
Remove from heat and cool slightly before running half (or whatever ratio you prefer) through the blender. Return to pot and stir in cream. Heat to serve.