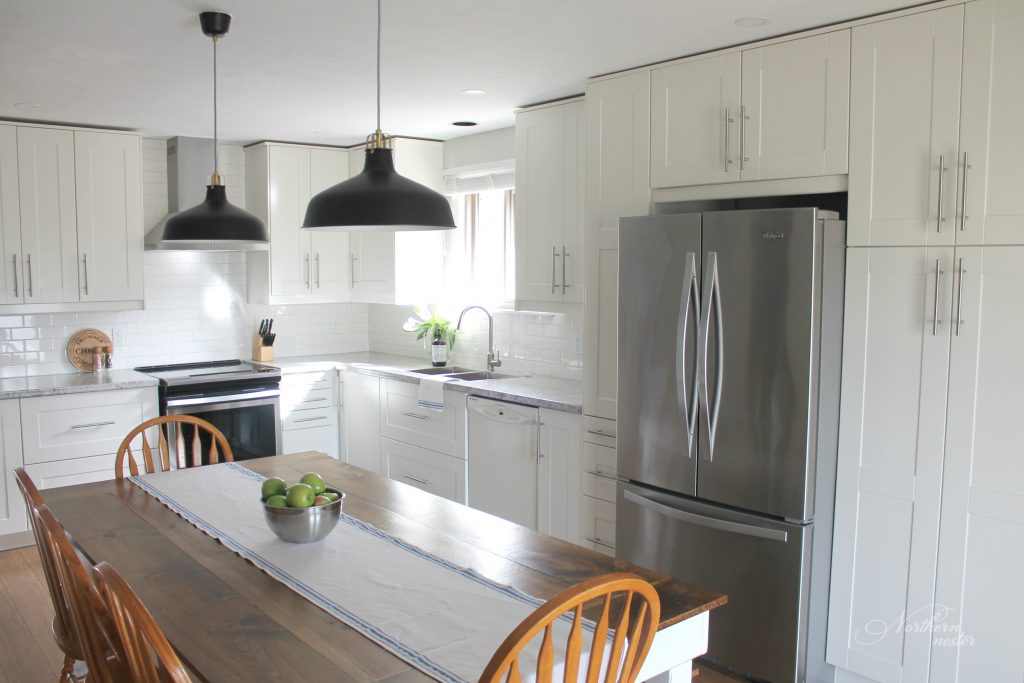 OUR KITCHEN RENO IS FINISHED!
Sorry for yelling. I'm just very happy to have a stove after 8 weeks of "cooking" for 7 without one!
(By "cooking," I mean we ate prepackaged carbs that tasted similarly to the boxes the came in.)
It's an overcast day, so these photos aren't great, but I thought I'd share a few shots anyway. Here's a photo of our old kitchen from the MLS listing when we bought our house two years ago: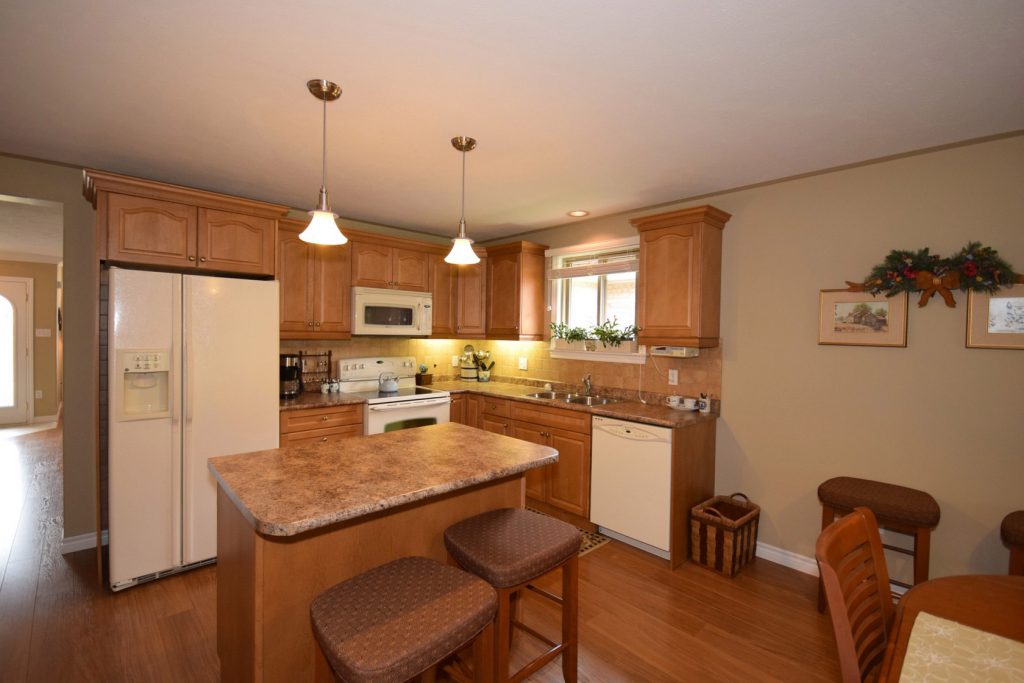 This is our kitchen now:
Another before: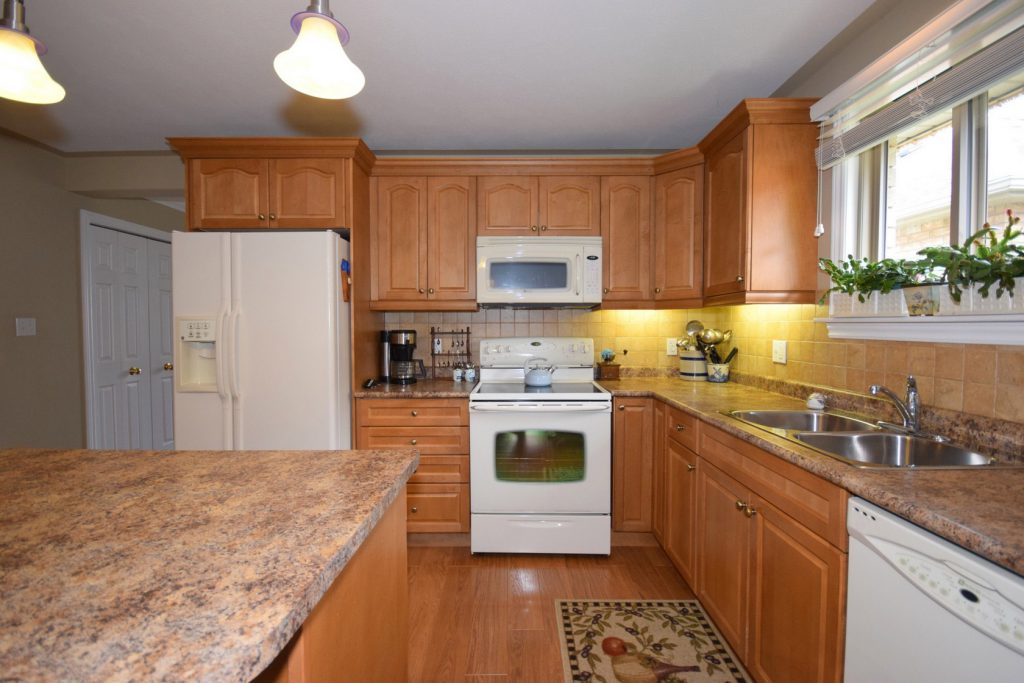 Same spot, after: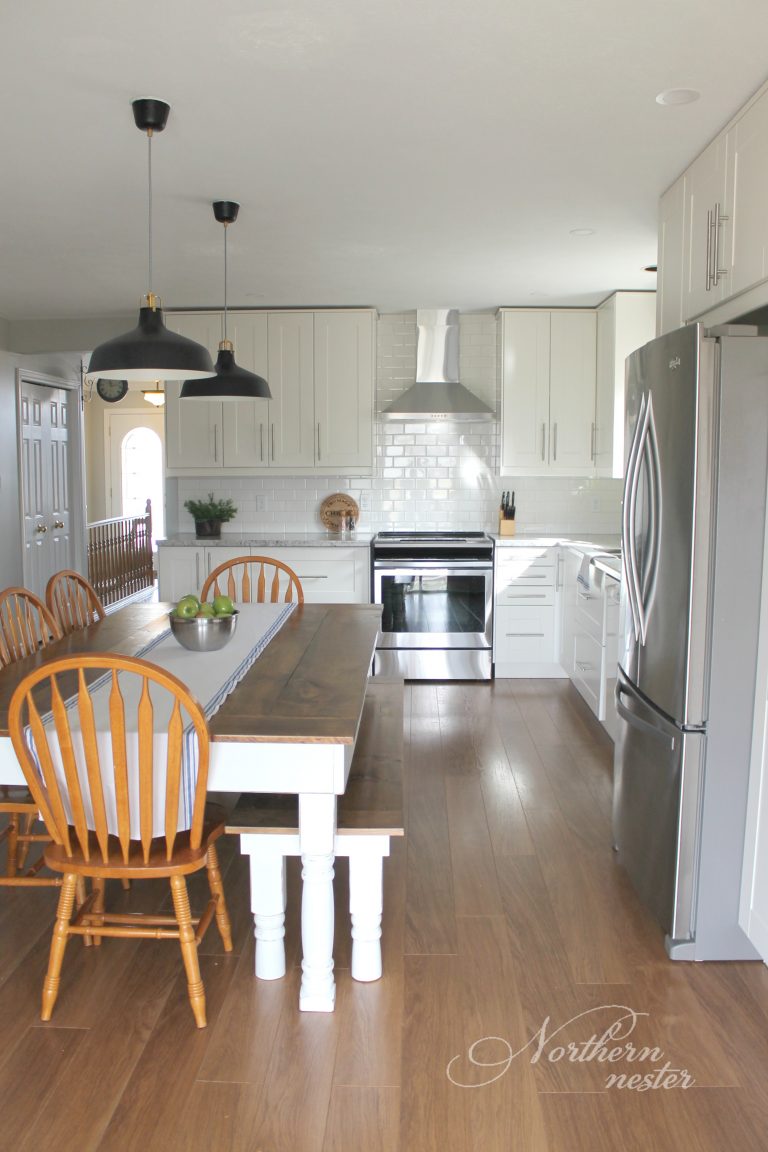 A before photo of the dining area: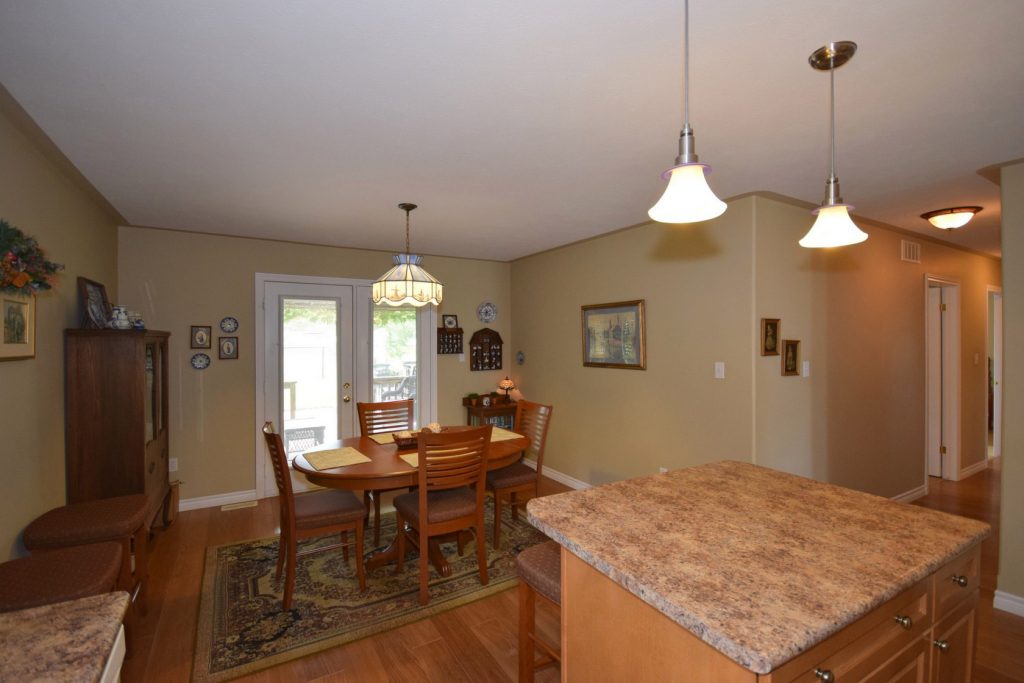 And how it looks now: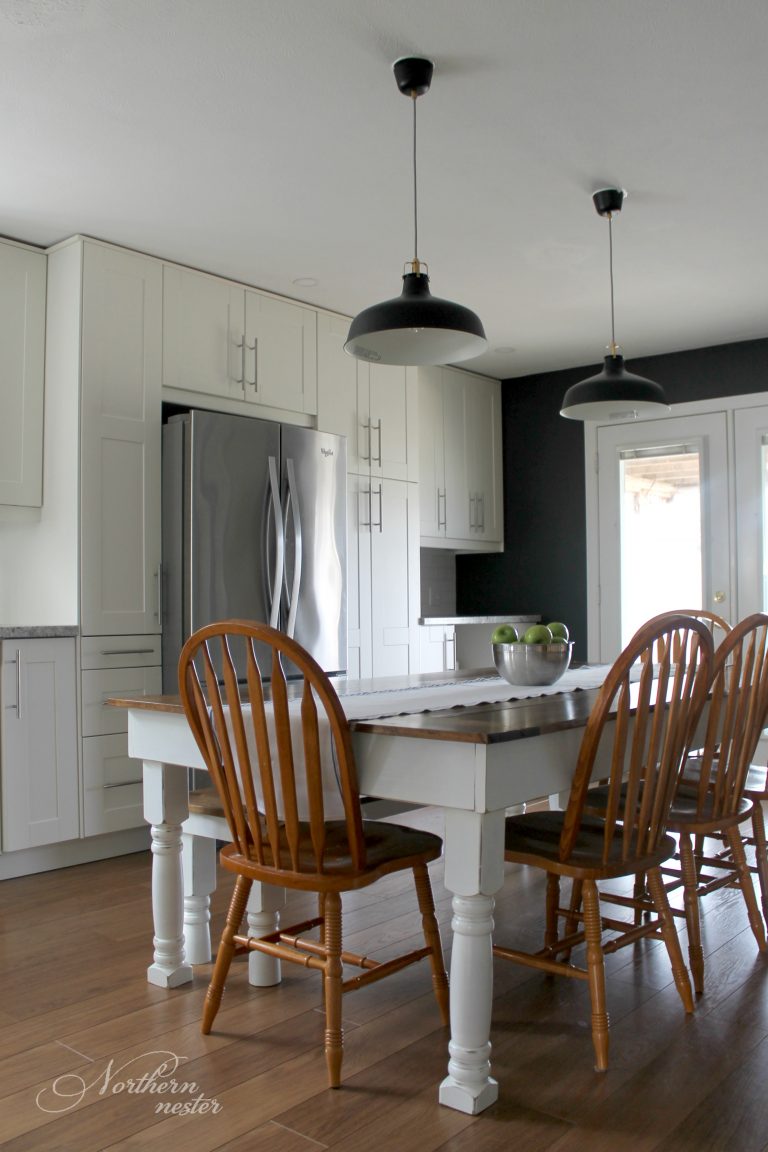 It felt like a long haul while we were in the middle of the chaos, but now that it's finished, I'm so thrilled we plowed through the challenges (I'll share those another day).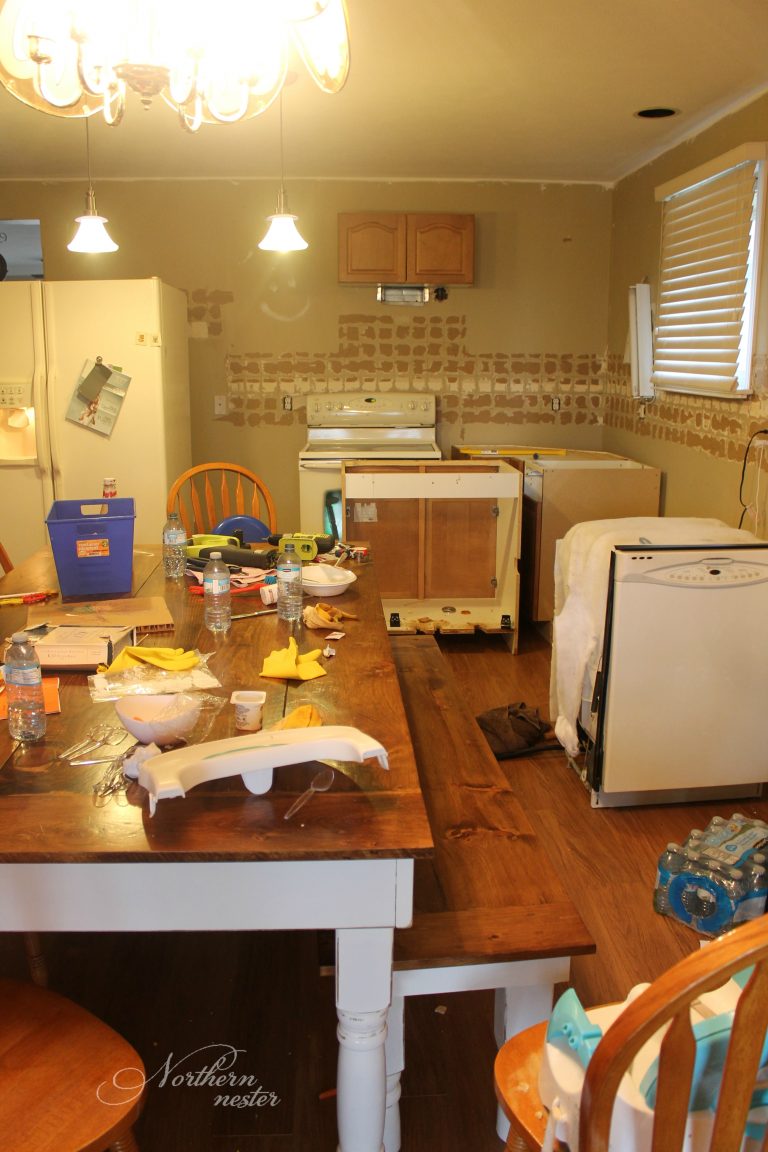 Except for the electrical work, Brad and I installed the entire kitchen ourselves, working in the evenings and on Saturdays.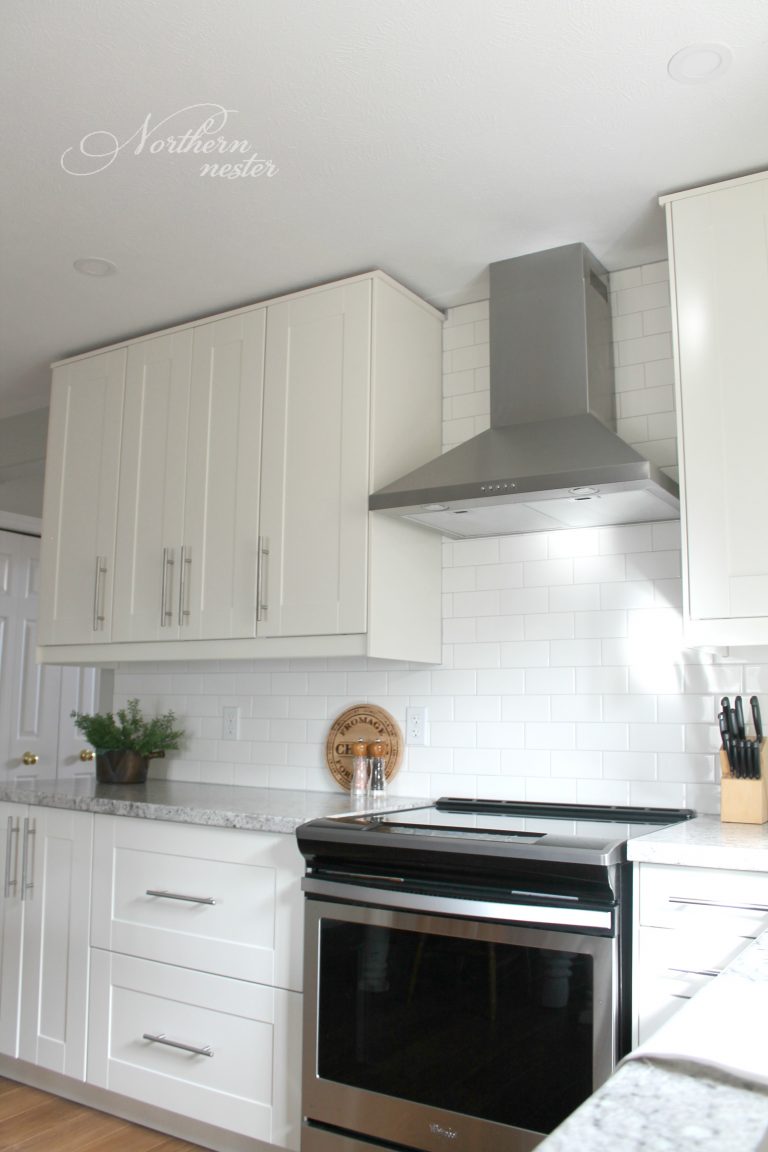 Removing the island resulted in a much better flow of traffic for our family of seven.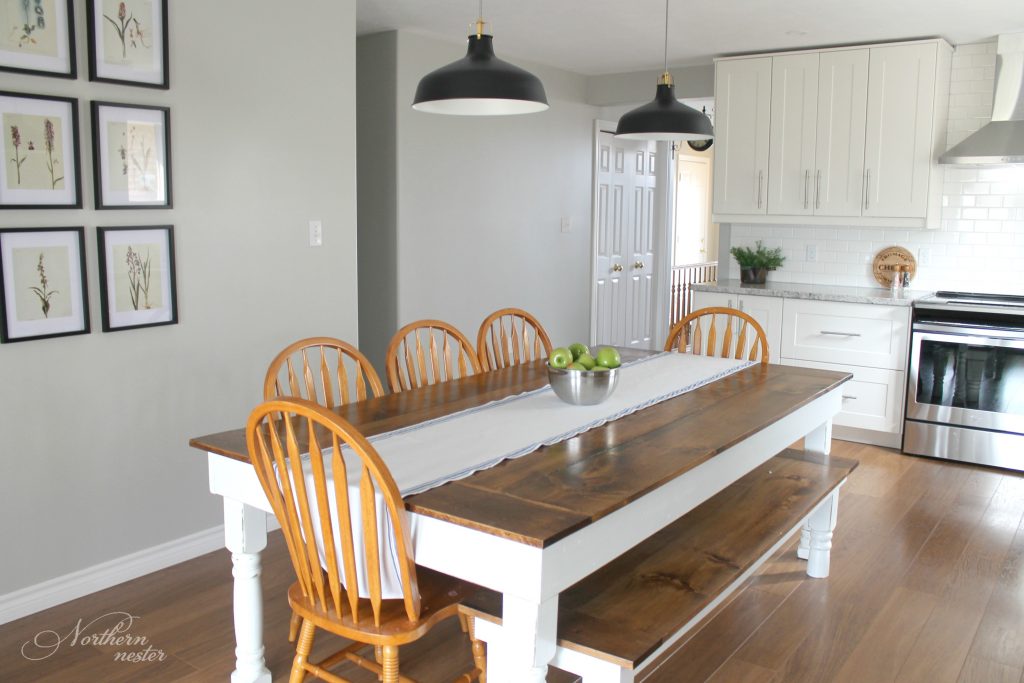 The kitchen is so much brighter, even on this rainy day, thanks to IKEA's white Grimslov cabinets, shiny white subway tile, under cabinet lighting, and new, recessed lights.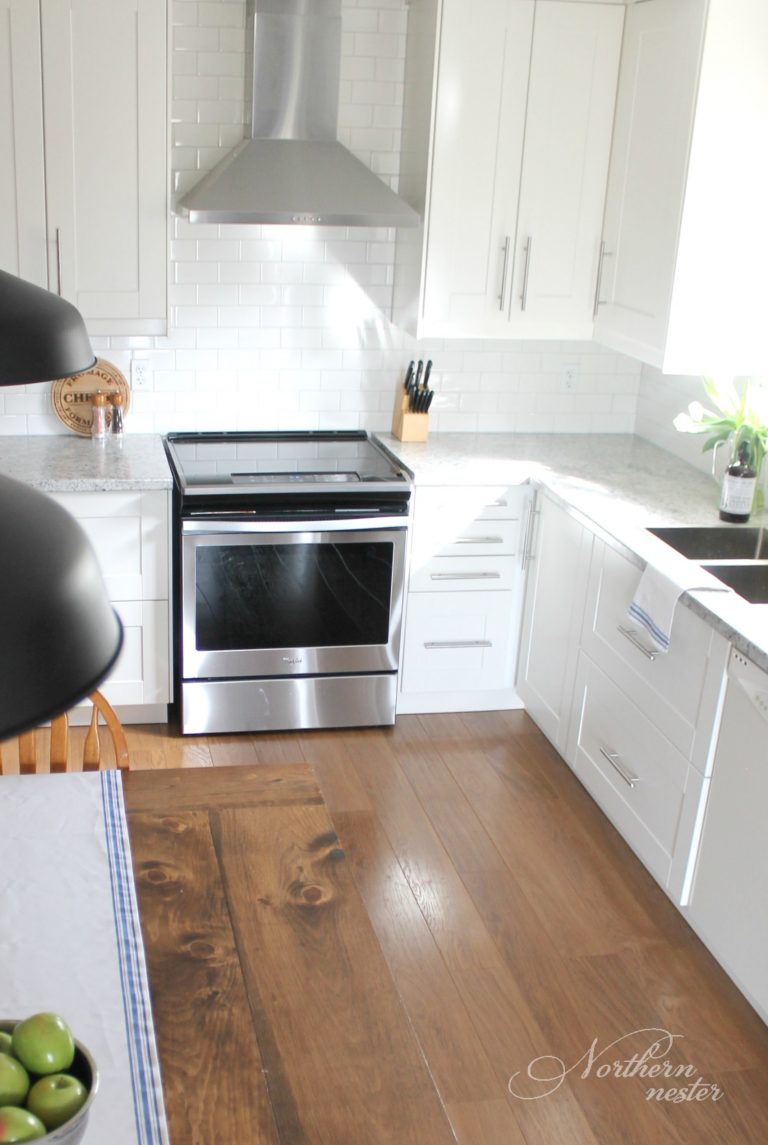 We chose Formica's Argento Romano laminate counter tops because of their affordability, but everyone asks if they're granite!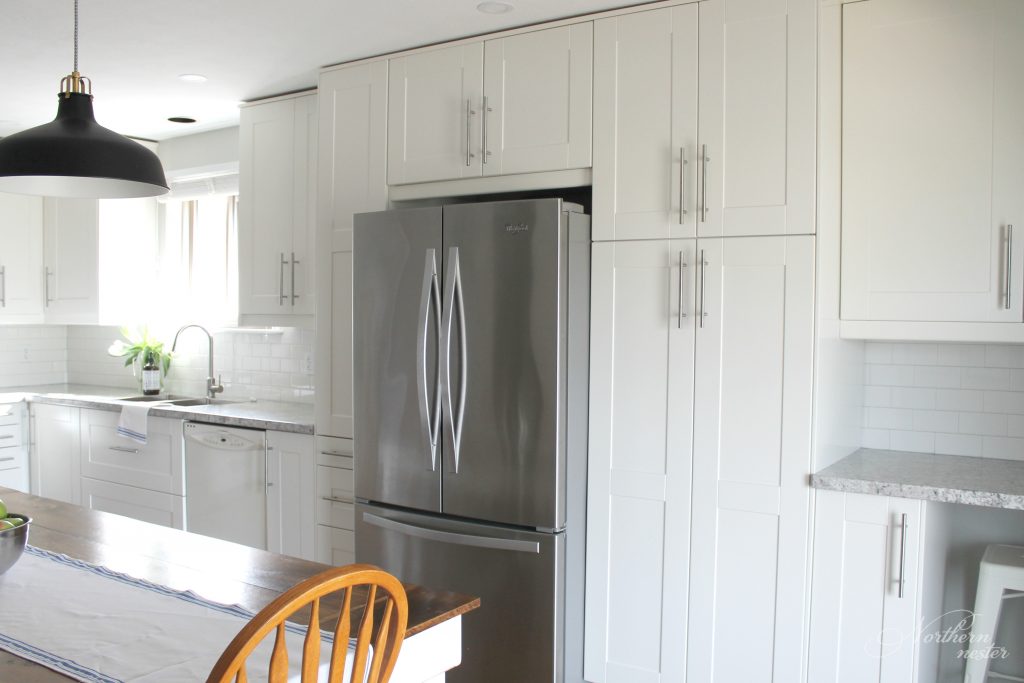 The addition of two pantries and a built in desk provide more than enough storage for food and all our homeschooling books.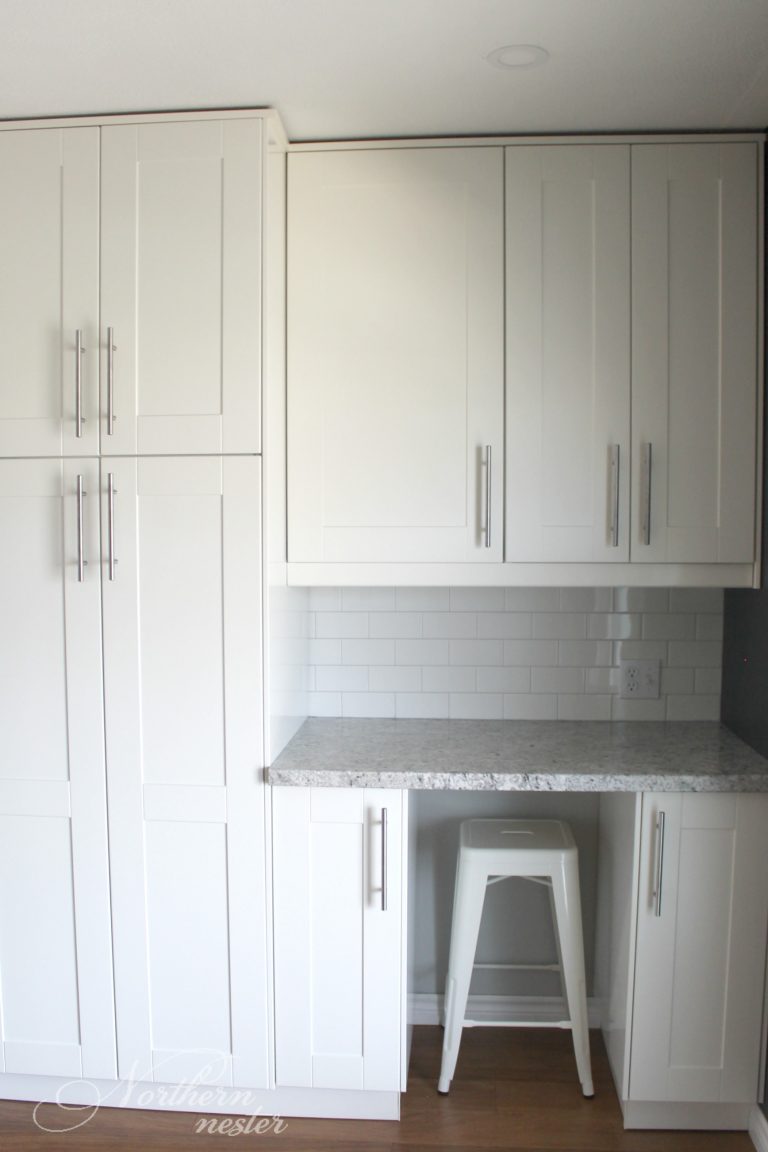 The kids love to do their schoolwork here, and when they're not using it, it makes a wonderful command station for me!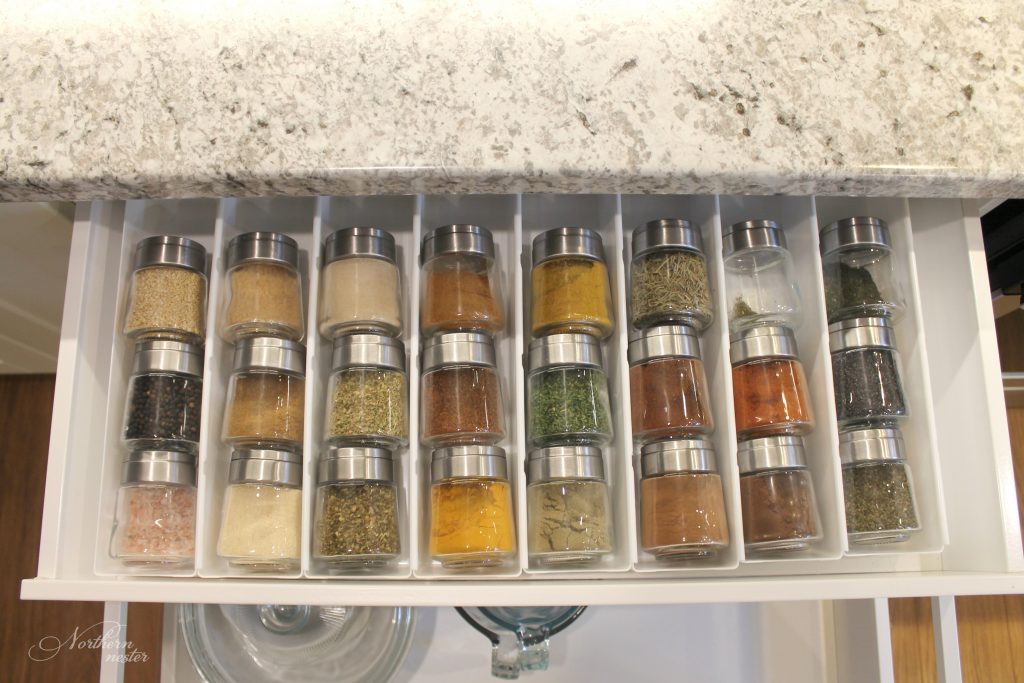 This invisible spice drawer in our double bank of drawers next to the stove is one of my favorite features. I love seeing my most-used spices at a glance and knowing how much of everything I have left.
Originally, I had envisioned an undermount sink, but since they aren't yet compatible with laminate counters, we opted for IKEA's NORRSJON stainless steel double bowl, top mount sink that sits almost flush with the counter. We're loving our IKEA Kitchen Sink!
We also chose IKEA's RINGSKAR faucet. It's a super simple, sleek design with a pull-out sprayer. It's quite high, which makes it really nice for filling up large stock pots.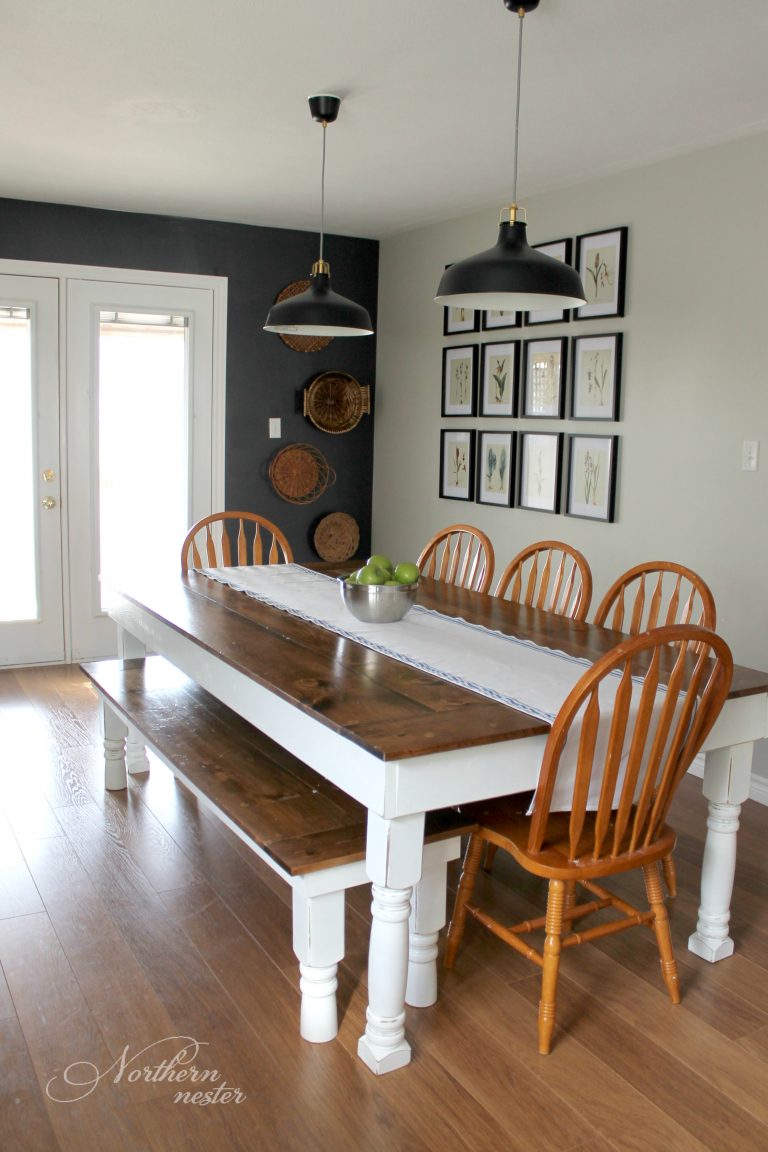 You can see more of this art gallery wall on the other side of the table here.
A few side by side before & afters:
More IKEA kitchen details and hacks we discovered to come. 🙂