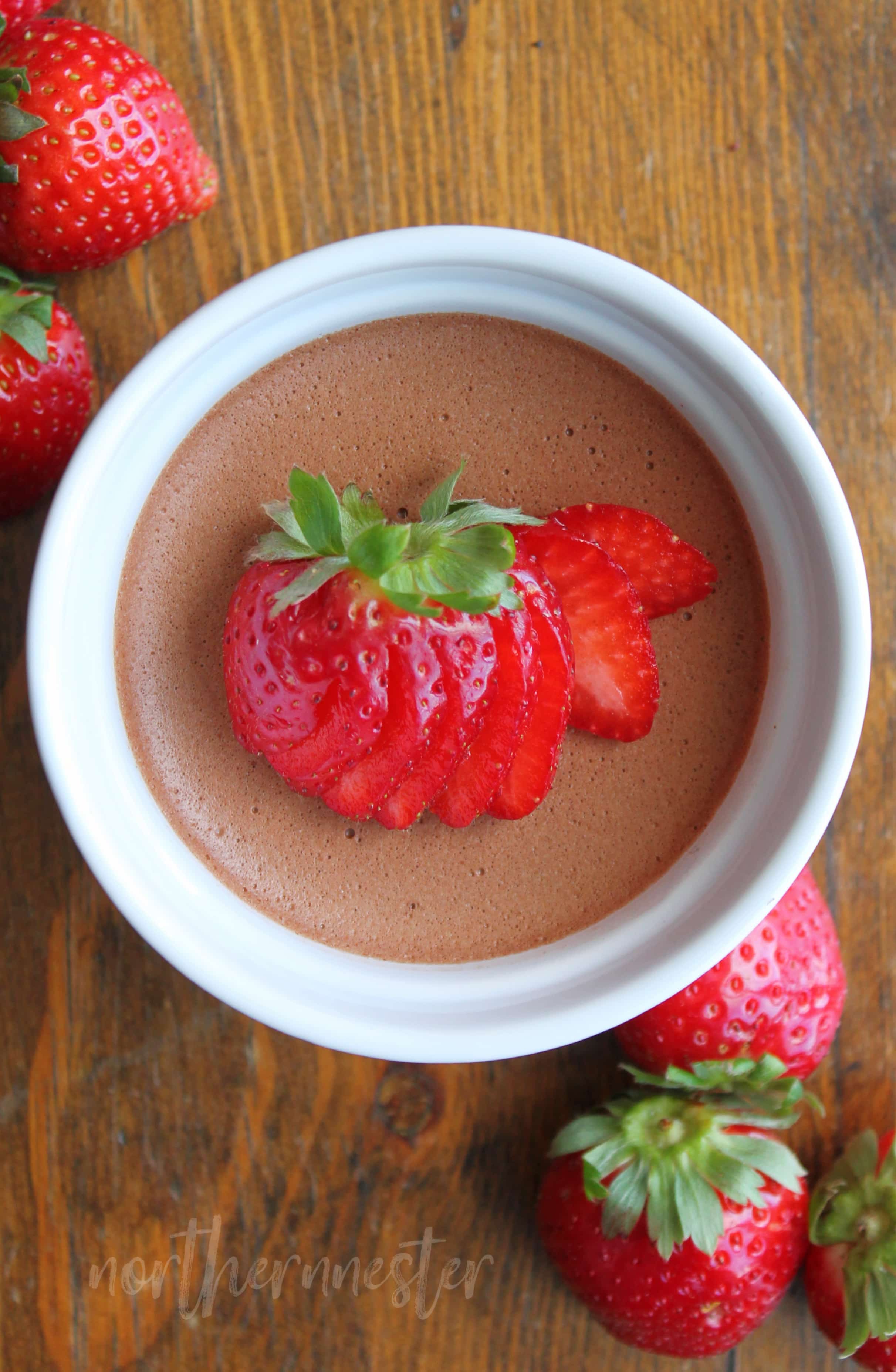 Ok, so here's the scoop.
No one in our house is lactose intolerant. Nobody needs to eat dairy-free. We love our cheeses, whipped cream, and butter! Nevertheless, after making this Dairy-Free Chocolate Pudding, I am avowed to never make it any other way!
This Dairy-Free Chocolate Pudding is so silky smooth, creamy, and velvety, the flavor so phenomenal, I'm afraid it would actually be ruined if I topped it whipped cream!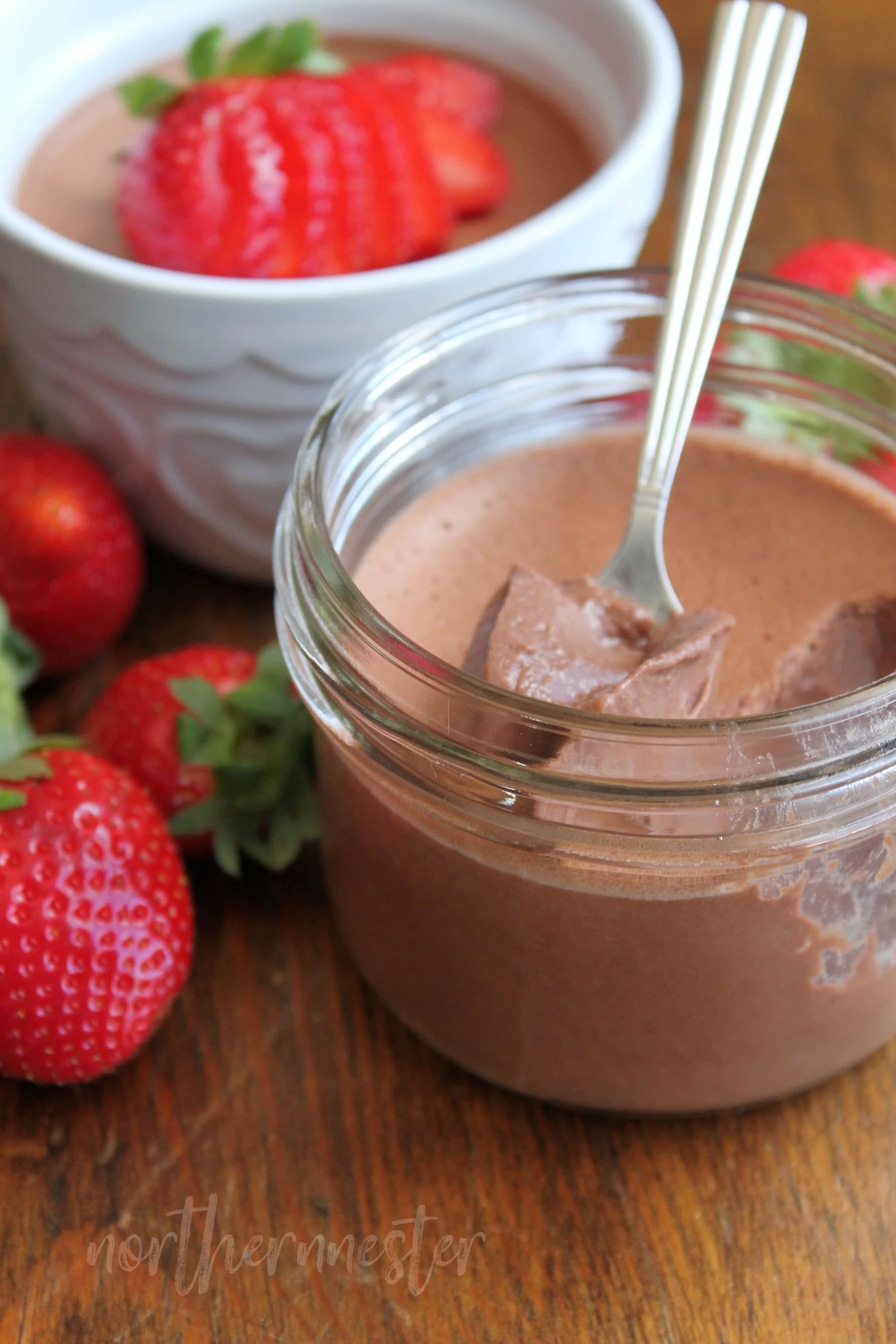 The silky, melt-in-your-mouth texture comes from a can of full-fat coconut milk that's set with gelatin. The crazy thing is, I don't even like the flavor or the smell of canned coconut milk!
I totally recommend buying a case of full-fat coconut milk, just for this recipe; you're going to want it every day!
Thankfully, there are absolutely no coconut vibes whatsoever in this Dairy-Free Chocolate Pudding! They are completely masked by the addition of cocoa powder, instant espresso powder, vanilla extract, and mineral salt.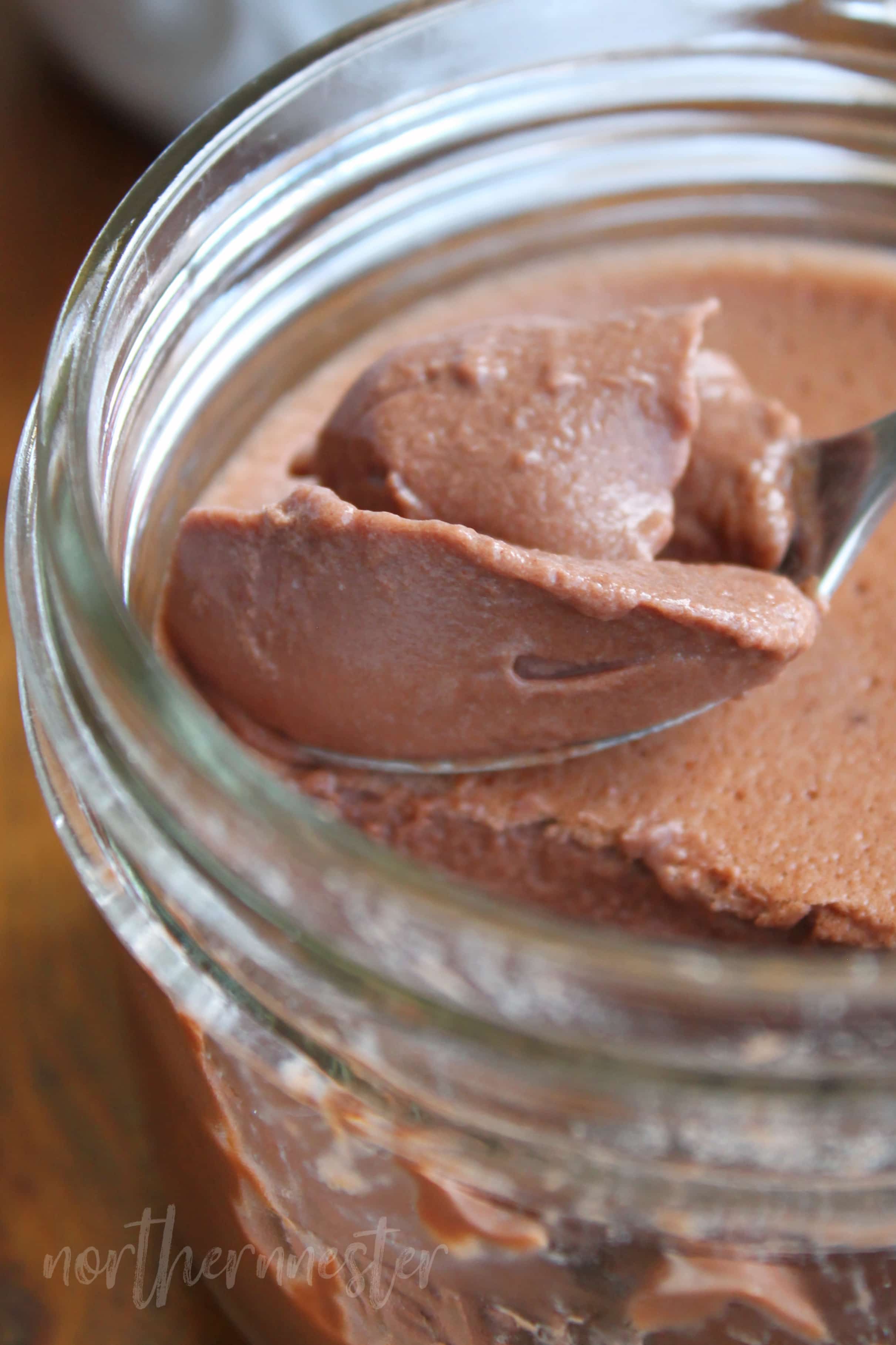 You could omit the instant coffee or espresso powder in this recipe if you like, but I highly recommend you don't! It adds such a rich depth to the chocolate without making the pudding too coffee-ish.
For fiber, I like to serve this dairy-free chocolate pudding with fresh berries. Strawberries or raspberries are particularly delicious with chocolate, and are low-carb enough to work with an S dessert.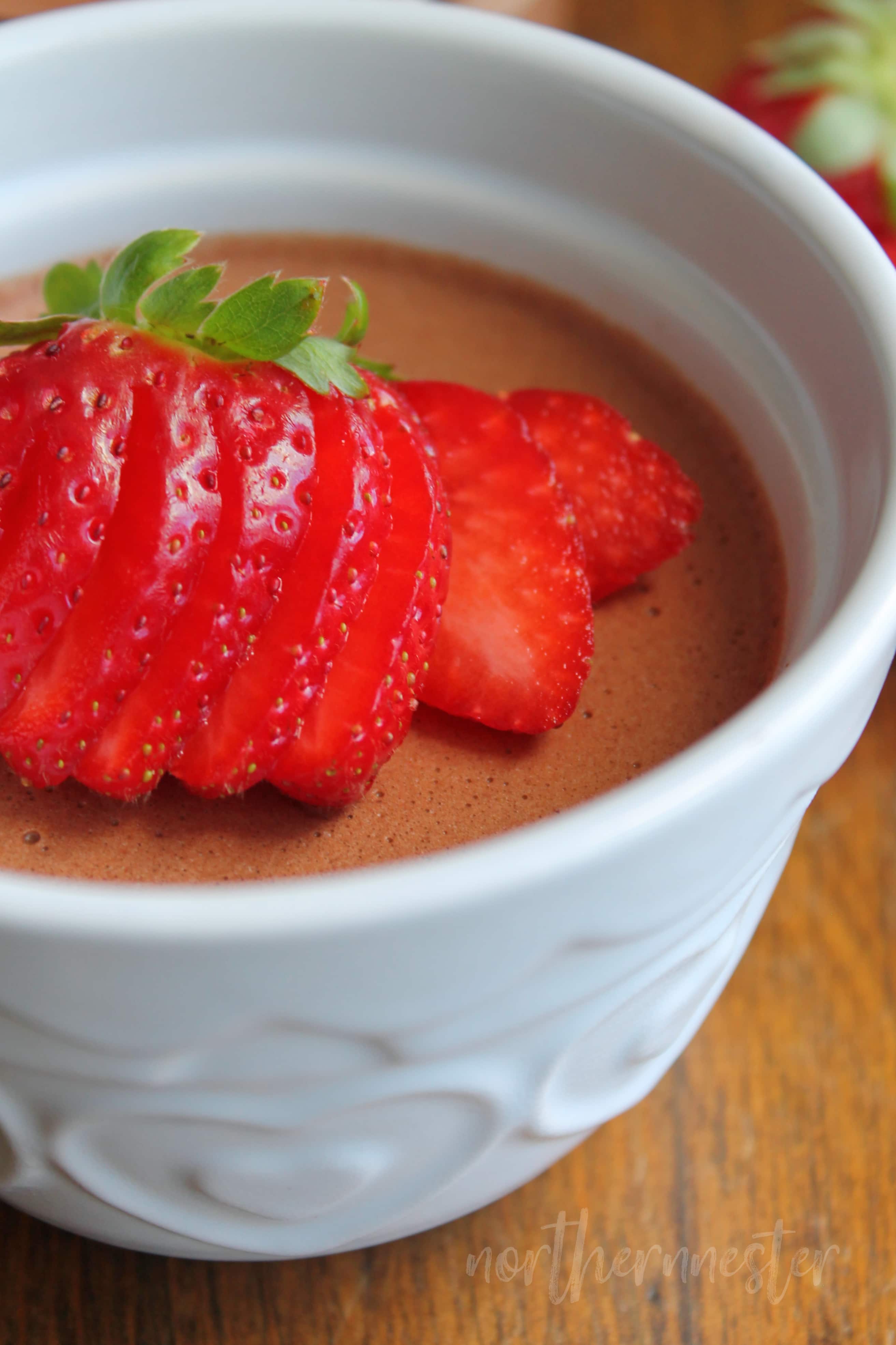 Yield: 4 servings
Dairy-free Chocolate Pudding | THM: S, GF, DF, Keto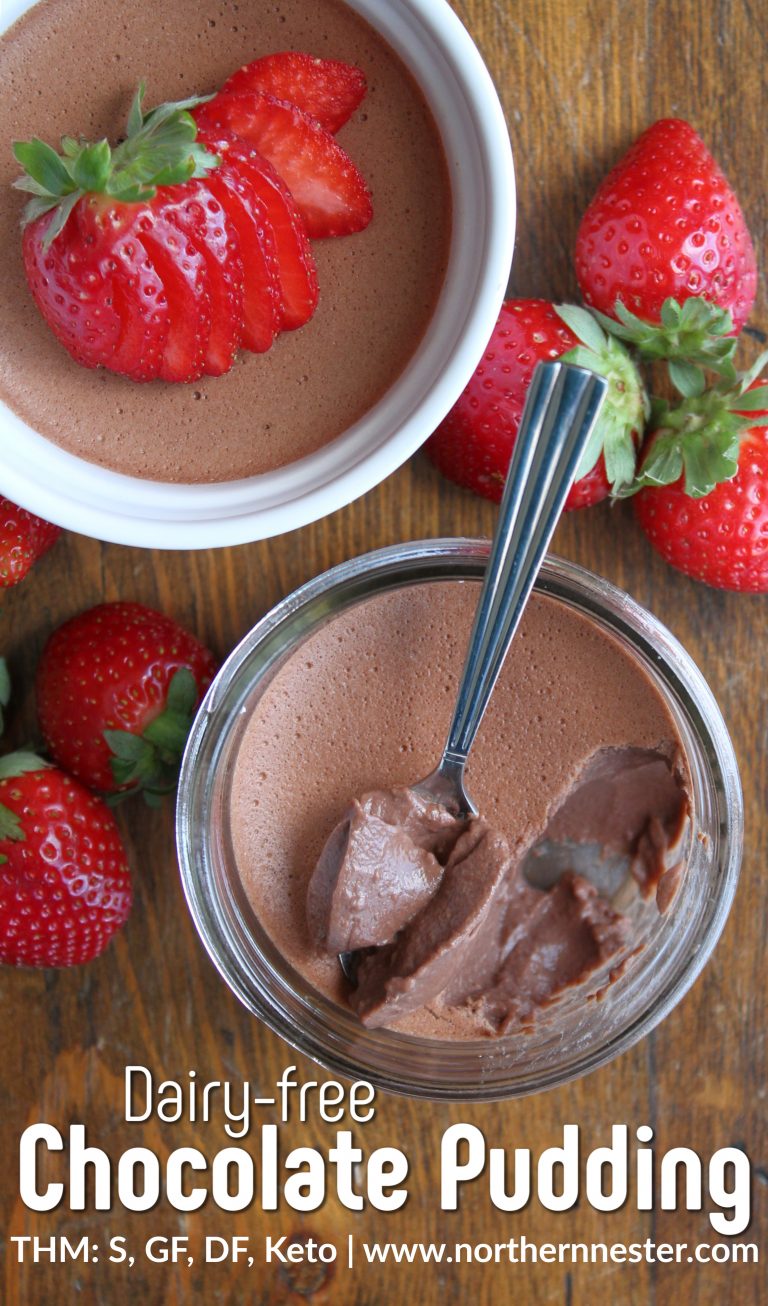 You would never know this Dairy-free Chocolate Pudding is missing...dairy! (No tricky vegetable insertions here either)! The smooth, creamy texture comes from a combination of canned coconut milk and gelatin. A delicious dessert or snack that keeps well for several days in the fridge. THM S, GF, DF, and Keto.

Prep Time 5 minutes

Cook Time 5 minutes

Total Time 10 minutes
Ingredients
1 378ml can full-fat coconut milk
3 tbsp cocoa powder
3 tbsp xylitol (OR use Gentle Sweet in half the amount)
1 tsp instant espresso powder, or 2 tsp instant coffee (optional, but recommended!)
1/2 tsp vanilla extract
pinch of mineral salt
1 packet or 1 tbsp of unflavored gelatin
3 tbsp water
Instructions
Whisk coconut milk, sweetener, cocoa powder, instant coffee, vanilla extract, and mineral salt together over medium heat in a small saucepan, until frothy.
In a separate bowl, sprinkle gelatin over water and allow to sit for 1 minute to soften. Add softened gelatin to the chocolate mixture and whisk over heat until completely dissolved.
Pour mixture into 4 small bowls and refrigerate for 1 hour before serving.
Optional: serve with fresh raspberries or strawberries!