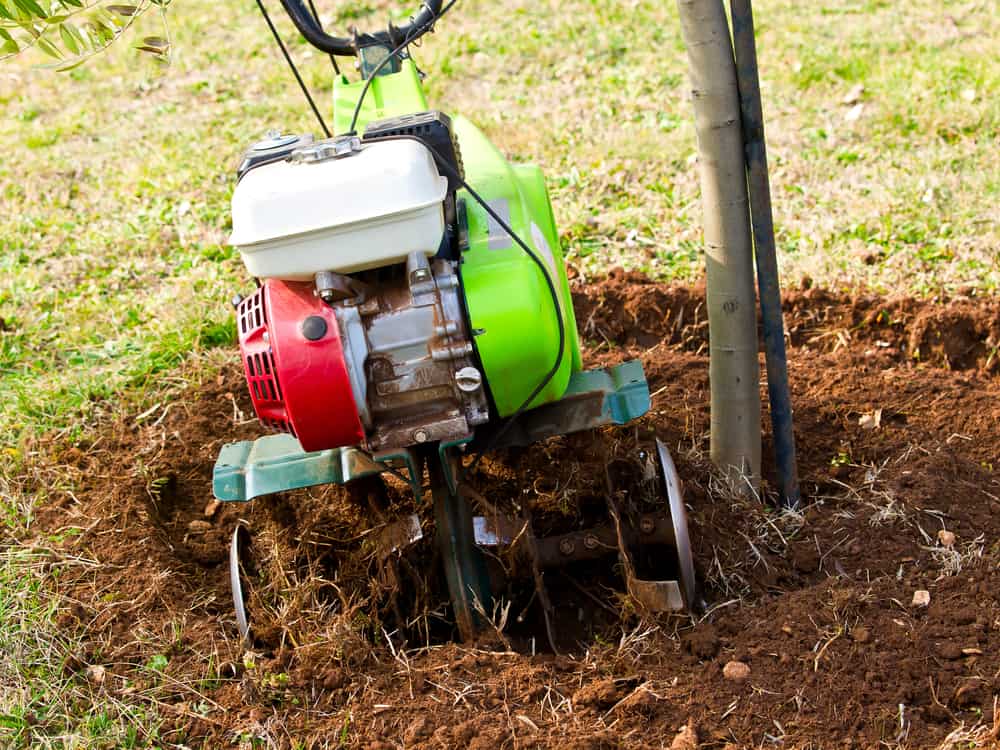 When it comes to garden tools, it can be hard to know just which one is right for you.
If you're unsure if you should use a cultivator or a tiller to craft the perfect garden, we will be happy to answer all your questions.
Cultivator vs tiller:
Both a cultivator and a tiller work to improve your soil.
A cultivator works to turn already loosened soil and increase nutrients and airflow.
A tiller works to break up hard, condensed soil. From start to finish, gardens need a lot of work.
Start with a tiller to clear the land of brush and unwanted root structures.
You may need to pass through a few times to really eliminate hard clumps of soil. Then, use a cultivator to aerate your soil and loosen it up for further digging and planting.
While a tiller is usually only needed at the beginning of a project, a cultivator can be used every year to renew your garden.
Types of Cultivators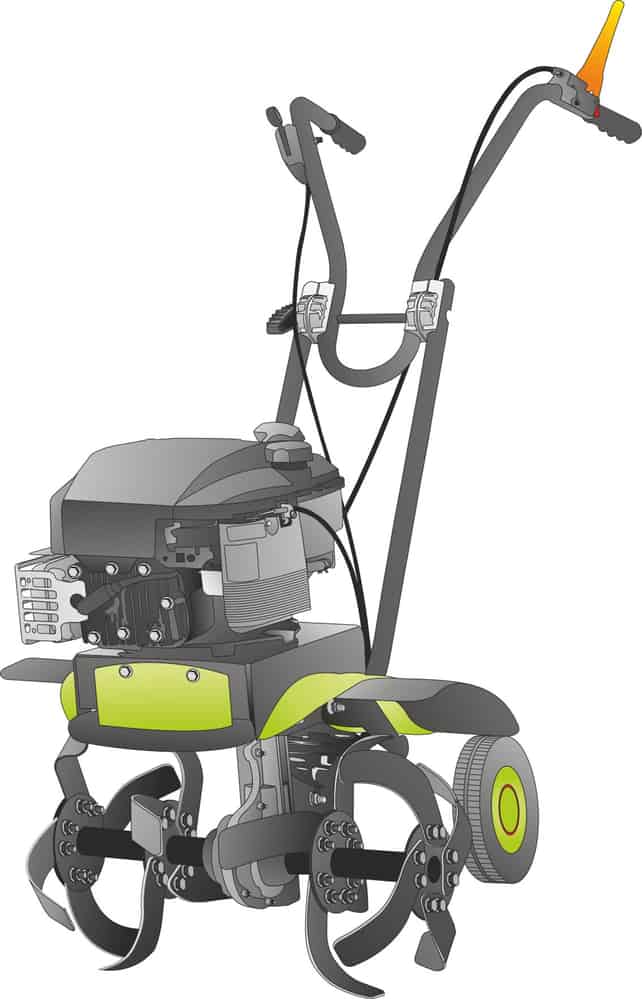 Cultivators are excellent tools to create the backyard you've always dreamed of.
But, like most tools, it's important to find the one that works best for the job.
Mini Cultivators
When it comes to gardening tools, you will be forgiven if you immediately think of large industrial farming equipment.
Luckily, much smaller home-use versions are readily available.
While you can see cultivators attached to large tractors, mini cultivators are small enough to be pushed through your garden.
They have two to three tines attached that work to break up the soil.
Electric Cultivators
While many mini cultivators are gas-powered, some have corded electric motors.
These versions allow you to not worry about running out of gas mid-journey, and also have the added benefit of being environmentally-friendly.
The only drawback to electric cultivators is the cord. Be sure to keep the cord well away from the cultivating blades to prevent any unwanted accidents.
Types of Rototillers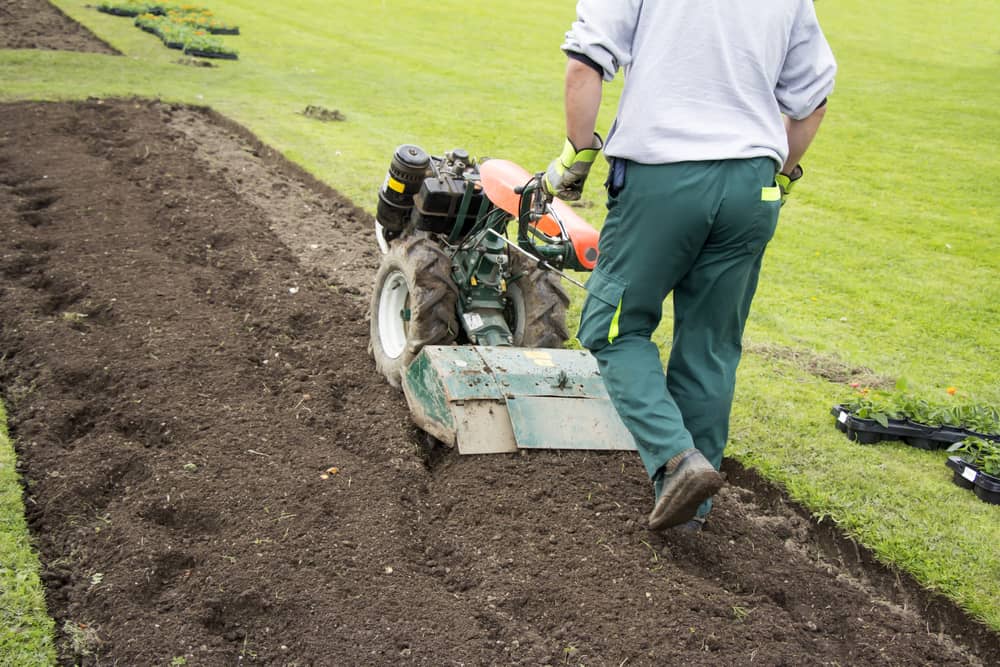 Rototillers, often known as tillers, will vary in construction.
The type of tiller you choose will depend on how deep you need to till and whether you are trying to work in a tight space or not.
Front-Tine Tillers
The tines of tillers are the blades that rotate to turn the soil over. If you have a front-tine tiller, then your tines are placed at the front of the machine.
Front-tine tillers are fairly close together. This allows you to move the machine in between shrubs or flowers without disrupting their root structures.
This type is easier to maneuver as you have more control over what areas of ground are being dug up.
In addition to turning dirt, front-tine tillers can also help with mixing soil and adding compost.
Rear-Tine Tiller
In contrast to front-tine tillers are rear-tine tillers. With these machines, the tiller blades are placed at the back of the engine.
The result is a much more heavy-duty tool that can work hard to break new ground.
They are perfect for creating new, large gardens or clearing a lot of brush from the area.
Because of where the tillers are placed, it can be a bit harder to push and direct rear-tine tillers.
As a result, they can greatly intimidate people from trying to use them.
Vertical-Tine Tillers
While front-tine tillers and rear-tine tillers are the most common, you might also come across vertical-tine tillers.
They are relatively new and act a little differently than the norm.
Although the two previous versions of tillers work to move the blades down into the ground, vertical-tine tillers work to push the blades through the soil, right in front of the engine. A result is a machine that is a bit easier to push.
You can use vertical-tine tillers to break through the ground and create a new garden, or to loosen the soil.
The lines in the soil work great for planting seeds.
Tiller/Cultivator Combos
Finally, why have two different tools if you can have a combination tool? By combing a cultivator and a tiller, you will have a machine that can work to get your garden ready for beauty.
Dual rotating tines
The tines, or blades, of both tillers and cultivators, will work usually in one direction only, either forward or counter-rotation.
Sometimes this is pre-determined and sometimes you can choose which direction they rotate in.
With dual rotating tines, you can have two tines move in opposite directions as they dig into the soil.
The result is a bit more power and a wider path of open ground.
Related Questions:
When should you use a tiller?
A tiller should be used in the spring after temperatures return to above zero. This usually happens around March or April.
The soil should be dry so it doesn't immediately start to become compacted again.
In relation to the tilling, here's how to use a tiller:
Tillers are best used before the growing season to get your garden ready.
Is a front tine or rear tine tiller better?
If you have a large garden or space to till, a rear tine tiller is better. The tines are wide apart and can cover a lot of ground.
If you have a spall space to till, then a front tine tiller is better. These tines are closer together and can get into tight spaces without wrecking your existing planting area.
Can I use a cultivator to aerate my lawn?
Instead of purchasing two different lawn tools, if you have a cultivator, you can use it to aerate your lawn.
A cultivator works to break up clumps of dirt and provides a means for oxygen and nutrients to penetrate down to root structures.
When should you use a cultivator?
If you notice that there is an abundance of weeds in your yard and the dirt has become quite compact, this is the time to use a cultivator.
Don't overuse this garden tool; wait until your soil needs to be broken up.