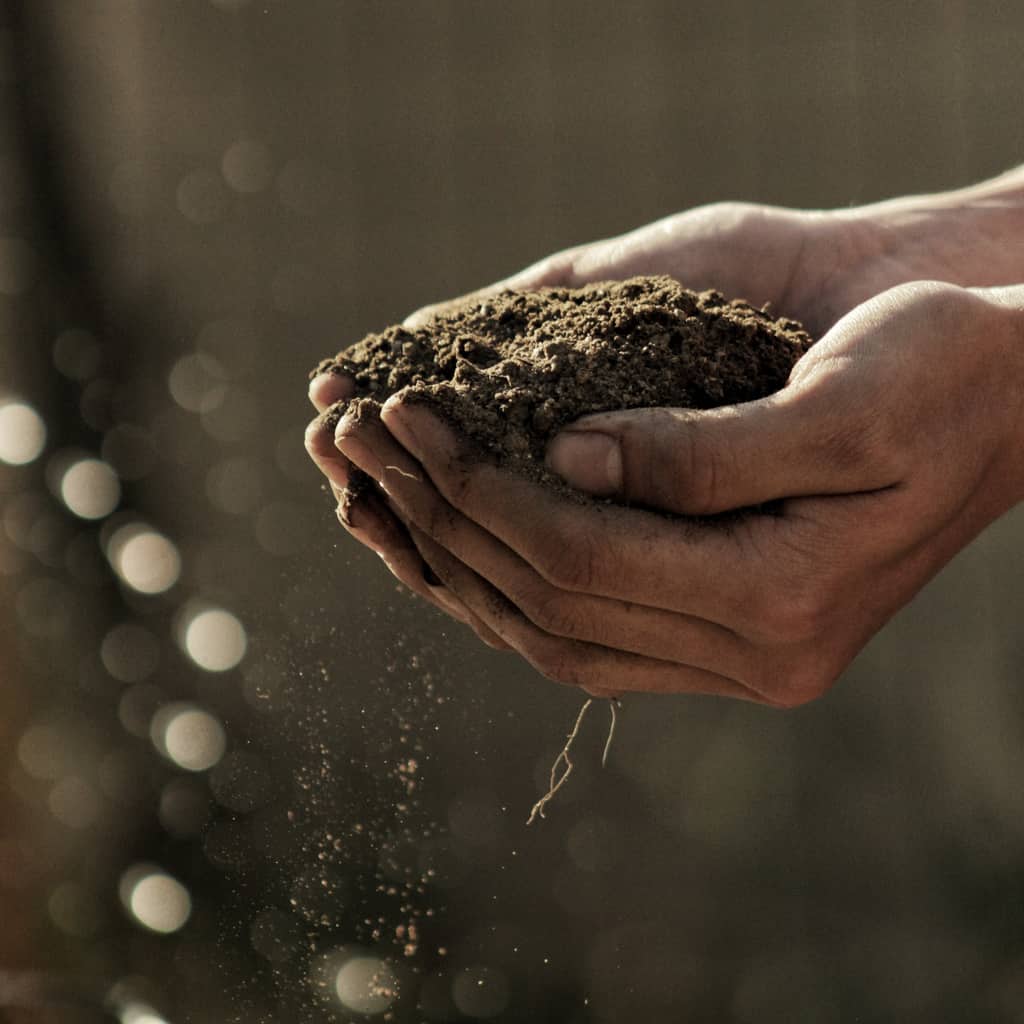 Heavy frost has hit our area, and I've been busy pulling out annuals and cutting down perennials as they prepare for a season of dormancy.
Fall is a great time to aerate the soil in preparation for Spring planting as the cold weather prevents weeds from taking root. You can save yourself a tremendous Spring task by amending your soil with organic matter on a dry, Fall day, rather than waiting until a mucky Spring.
Turning soil with a traditional handheld cultivator is pretty hard on my back, but thankfully, that's not the only tool for the job!
Here's a compilation of the best tools for turning soil!
Corded Electric Rotor Tiller
If you need a bit of help getting your garden ready, or just don't have the muscle capacity for hard labor, then a rotor tiller is the perfect solution.
Pros:
Environmentally friendly as you can use electricity to power it
8-inch depth means you don't have to pass over spots multiple times
Adjustable width, between 11 and 16 inches gives lots of choices
Cons:
Be careful not to trip over the cord
Cordless Electric Tiller
Being both cordless and electric is the perfect environmentally-friendly combination.
This powerful tiller will help you dig deep when you've got an unruly piece of land.
Pros:
Works for 40 minutes off a single charge
Rotating tines are removable and easy to clean
5-inch tilling depth is enough to tackle most yards.
Cons:
Does not include battery and will cost extra to purchase
Gas Rotor Tiller
This rotor tiller means business. If you have a yard that is close to pure wilderness, then this heavy-duty tool is perfect.
Whether it's tree roots or rocky soil, in just a few passes you're one step closer to the perfect garden.
Pros:
10-inch tilling depth means less time working the soil
Gas-powered so you can work as long as needed
Powerful 6.5 HP engine means serious business
Cons:
Weighs over 200 pounds so you need to be strong to work it
Tiller Attachment for weedeater
Sometimes the product you have just isn't right for the job. Instead of purchasing a brand new, expensive tool, save some money with an attachment instead.
This tiller can be attached to most Weedeaters, including brands such as Craftsman, Remington, Greenworks, and many more.
Pros:
Works with almost all major weedeater brands
Can adjust the tilling width up to 9 inches which is quite versatile
Tine technology means rocks and debris won't fly at you
Cons:
Better suited for small tasks
Drill Tiller
What do you do if you really love your drill, but also need to garden? Create a drill tiller, of course.
This innovative design allows you to attach 3 tools right to your drill.
Not only will it save you money in the long run, but it will definitely lead to a bit of celebrity status on the block.
Pros:
Includes 3 attachments: tilling head, hold digger, weeder
Easy to use and won't strain your back
Strong construction will last for a long time
Cons:
Weeds still need to be manually removed
Disc Cultivator Attachment
This disc cultivator is perfect for working the soil. It is better suited for farm use and will look very out of place in a backyard garden.
However, those that have farmland, or even untouched land, will do well to dig deep with this attachment.
Pros:
Strong and powerful
Up to 38-inch width which leads to fewer passes
Discs are powder-coated for durability
Cons:
Attachment only; need to purchase a sleeve hitch
Hand Tillers
Hoe and Cultivator Hand Tiller
Want to get up close and personal with your garden soil? Then garden hoes are the way to go.
This two-in-one tool has a hoe on one side and a cultivator rake on the other side.
There's no need to search for missing tools when you're gardening.
Pros:
Ergonomic handle makes it easy to grip
Made of solid oak for extra durability
Includes lifetime warranty
Cons:
Tines may bend but can be put back in place
Twist Tiller
Need to turn the soil in your garden but are afraid of the effects it will have on your back?
Instead of stooping over, try this twist tiller. It is 38 inches tall which is perfect to allow you to stand up while gently moving dirt.
Pros:
Perfect for mixing in soil amendments
Padded, ergonomic handle is comfortable to use
Able to easily pull weeds out
Cons:
Not meant for hard-packed clay
Rotary Hand Tiller
Sometimes when you see a tool, you just know it means business. With its three tines with multiple spikes, this hand tiller looks like it can get the job done, and it can.
The long handle allows you to stand up while working so you can stay comfortable, making it one of the best rotary tillers on the market.
Pros:
Pole can extend from 40 to 60 inches, depending on preference
Made from stainless steel and aluminum so won't break or rust
Middle wheel is removable for more gardening options
Cons:
Extendable pole has a habit of collapsing
U-Bar Digger (Broadfork)
When it comes to tilling your soil the old fashioned way can make the most sense.
This double-handled broadfork works to mimic the natural process of soil aeration.
It gets the job done and instead of relying on batteries or gasoline, it is powered by pure arm strength.
Pros:
Extremely environmentally friendly
All-American made materials and construction
Relatively light at 12 pounds
Cons:
Need serious arm strength to work it
Soil Knife
As most expert gardeners will attest, knives are valuable tools.
A soil knife won't fend off attackers, but it will allow you to complete all your basic gardening tasks, such as planting holes and pruning shrubs.
Pros:
Used by Japanese gardeners for centuries
Multi-functional
Dual edged: flat and serrated edges
Cons:
Blade can be sharp; keep out of reach of children
Hand Trowel
A hand trowel is one of the best tools for the job. Kid gardeners are often given trowels as their first tool, and master gardeners are quick to share their opinion on their favorite brand.
If you have a garden, you need this tool to create your horticultural masterpiece.
Pros:
Includes inches and centimeter markings for perfect planting
Handle is ergonomic and comfortable for continued use
Hole in handle allows for easy organization
Cons:
Relatively small; will need extra tools
Digging Shovel
You've tilled the ground and aerated your soil. Now comes the fun part – digging.
If you have a hole to be dug, or just need to move some dirt around, a digging shovel is a tool for the job.
This is a smaller shovel, and perfect for tighter spaces such as planting shrubs.
Pros:
Paint is rust-resistant for a longer-lasting tool
Easy to store because of its small size
Light in weight and easy to use
Cons:
Taller people should consider a longer product
Digging Spade
Unless you're a master gardener, it can still be hard to understand the difference between a shovel and a spade.
Spades have flat bottoms and look rectangular in size. They are meant for breaking up compact soil.
Pros:
Rust resistance construction
Handle is made from one piece of wood for durability
Evenly distributed weight makes it easy to use
Cons:
No tread on spade to rest your foot on
Digging Fork
If you've got tough ground to break through, a digging fork can help you out.
Whereas spades and shovels will remove large patches of dirt, a digging fork works to aerate and break up the hardened dirt.
It especially works well in the spring when you're getting your raised garden beds in order.
Pros:
Uses muscle strength, not batteries or electricity
Constructed to not break or bend
Handle makes it easier to grip and prevents wrist strains
Cons:
Large width is unsuitable for compact areas
Cultivators
Cultivating Claws
We'll forgive you if you seem a little confused with this gardening tool. These cultivating claws are exactly that – claws. Simply hold onto the hand in each hand and start raking your dirt.
You can get back to nature and digging in the dirt, and might even realize that your spirit animal is indeed a bear.
Pros:
Lets you really experience your garden
Allows you to target hard-to-reach areas
Materials are strong and durable
Cons:
Hands can get quite dirty
Small hand cultivator
This cultivator is described as a ninja rake, which is pretty apt considering its design.
Based on a classic Japanese gardening tool, the cultivator will easily rake through shallow soil in flower beds.
Pros:
Includes 5 prongs instead of the standard 3
Excellent at removing weeds
Prongs are very sharp and powerful
Cons:
Small and only good for shallow dirt
Ergonomic Hand Cultivator
Gardening is strenuous. If don't have back issues to begin with, you can quickly develop them after a hard day's work in the garden.
As a result, finding good ergonomic tools is a must.
This hand cultivator works to break up soil but because of its design, you can remain standing up.
Pros:
Ergonomic design eases tension from back
Bright orange color means never losing it
Can be taken apart for easy storage
Cons:
High Wheel Garden Cultivator
No, you haven't traveled back in time with this contraption. Garden cultivators have existed for centuries, and if the wheel still works, why re-invent it?
For those looking to gently hoe their garden without straining their back, this unique design can work wonders.
Pros:
Easy to use and very comfortable to push
Handles are adjustable to fit different heights
Shallow cultivation won't harm root crops
Cons:
Some customer service issues with the manufacturer
Garden Rakes
What garden is complete without a garden rake? As with many gardening tools, there are different types of rakes.
This flat, metal rake is perfect for both raking leaves and combing through dirt.
Pros:
Handle is light in weight and easy to hold
Strong steel construction in rake head
Good customer experiences
Cons:
May still need a fan leaf rake for larger trees
Spading Fork
A spading fork is necessary to aerate your soil. Without oxygen, nutrients, or water, your soil will suffer, as will the roots of your plants that depend on dirt for nourishment.
To work this tool, simply place it in the earth and pull up.
Pros:
Can place foot on forkhead for better leverage
Works best with raised flower beds
Even has the ability to move hay or compost to cover crops
Cons:
Might be too cumbersome for some
Garden Hoe
If you're looking to sow a large swathe of seeds, a garden hoe will help you with your task.
Made with a long, flat bottom, a garden hoe works a bit like a rake, but with a more singular purpose.
Pros:
Disc blade is made from recycled agricultural tools
Edges are nice and sharp and will last a long time
Blade and socket are welded together so won't fall apart
Cons:
Blade can nick if hits rocks
Pickax
If you come across a tree stump or a compacted piece of clay, it's time to pick up your pickax.
This tool is small enough to hold in one hand but strong enough to be a formidable weapon on your quest for a cultivated garden.
Pros:
Dual-head combo for all matter of rough terrain
Handle grip is made from rubber and won't slip
Cons:
Handle could be longer to reach more objects
Hands
If all else fails, just use your hands! Gardening should be fun. Unleash your inner kid and start digging.
After all, what's the point of fingernails if you can't get dirt stuck under them?
Related Questions:
WHAT EQUIPMENT IS GENERALLY USED TO LOOSEN AND PREPARE SOIL FOR PLANTING?
Once you have decided to plant seeds or flowers, you will need to prepare your garden soil.
To loosen the soil, a cultivating fork will work best. Its large tines work to quickly aerate the soil which will make it easy to start digging holes for your garden.
You can use a stand-up cultivating fork or get down on the ground and use a smaller-handled fork.
Which shovel is best to break through soil?
When it comes to shovels, there's actually a lot to understand. Shovels are tools and you will want the right tool for the job.
To break through soil, choose a spade. This will have a flat edge at the bottom which will allow you to break through hard ground.
A pointed, or rounded-bottomed shovel will help to move dirt but will be too cumbersome to break more solid ground.
How do you turn soil?
Garden soil needs to breathe. If there is a hard crust on top of your dirt, then air, nutrients, and water can't penetrate. As a result, any roots or even seeds won't be able to grow.
You can use many different tools to turn your soil, depending on your needs. First, start with a shovel to turn large areas of soil.
Then, use a hoe to work on more tedious parts.
Finally, use a rake to smooth out the soil and capture any large-sized rocks you want to remove.
What do you use to loosen soil?
To loosen soil, you can use a hand tiller. Made with rotating tines, tillers can move large areas of ground.
If you have a much larger piece of land, you might want to consider a rotor tiller, which is a large machine.
If there are other trees or plants around the area you want to loosen, you can also consider a shovel.
While not nearly as fast as other tools, it is more precise and will only dig up the area you want it to.
That sums up our list of soil turning tools! What do you use and love?