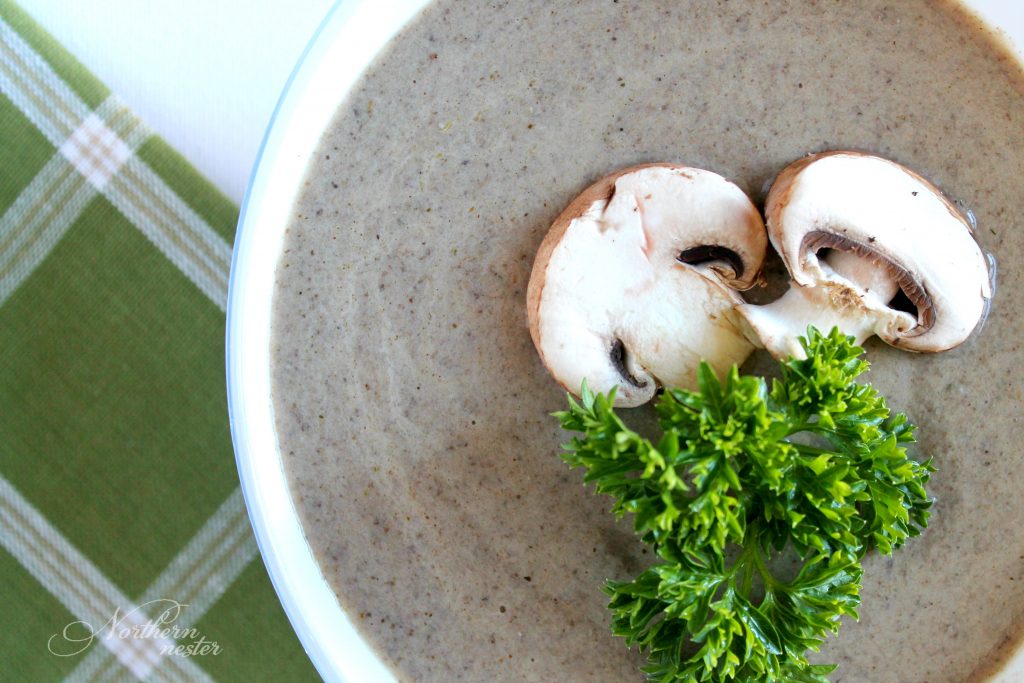 I love mushrooms.
When I was pregnant with our youngest, I craved them so badly, I'd fry up an entire package in butter, season them with sea salt and pepper, and eat them all.
On their own, mushrooms aren't very flavorful, but frying them in butter and adding a little seasoning brings out a wonderful, earthy flavor, which is exactly what you'll find in this THM-friendly S soup.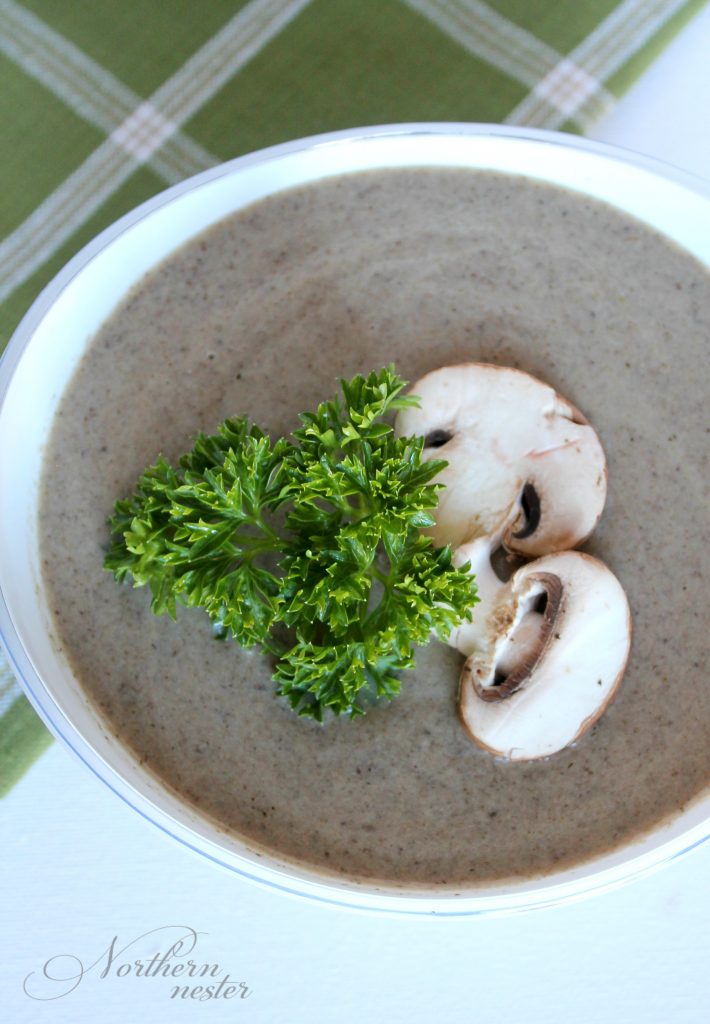 Unlike most canned cream soups, this one is not thickened by flour, cornstarch (or even on-plan xanthum gum and glucci). Greek yogurt gives it its creaminess, and as a bonus, makes this soup high in protein, too – a perfect S.
Yield: 4-6 servings
Cream of Mushroom Soup | THM S
Greek yogurt gives this incredibly easy Cream of Mushroom Soup its creaminess, thickness, and a great boost of protein for a delicious THM S.
Ingredients
2 Tbsp butter
2 garlic cloves, minced
1 small onion, chopped
1 lb.fresh mushroom, sliced
3 cups chicken broth
1 tsp sage
1 tsp thyme
1/2 tsp mineral salt
1/4 tsp ground pepper
1/2 cup Greek yogurt
Instructions
In a large pan, fry onions, garlic, and mushrooms in butter until onions are clear and mushrooms are tender. Pour in chicken broth and spices, Bring to a boil and simmer for 15 minutes. Remove from heat and run through the blender until completely pureed. Whisk in Greek yogurt and serve immediately.