It's official; I have found my new favorite Trim Healthy Mama dessert. For the longest time, Peanut Butter Cheesecake has been my #1 favorite THM treat, but its moved over to make way for a new winner: this gluten-free, sugar-free, low-carb, THM S Blueberry Sour Cream Cake.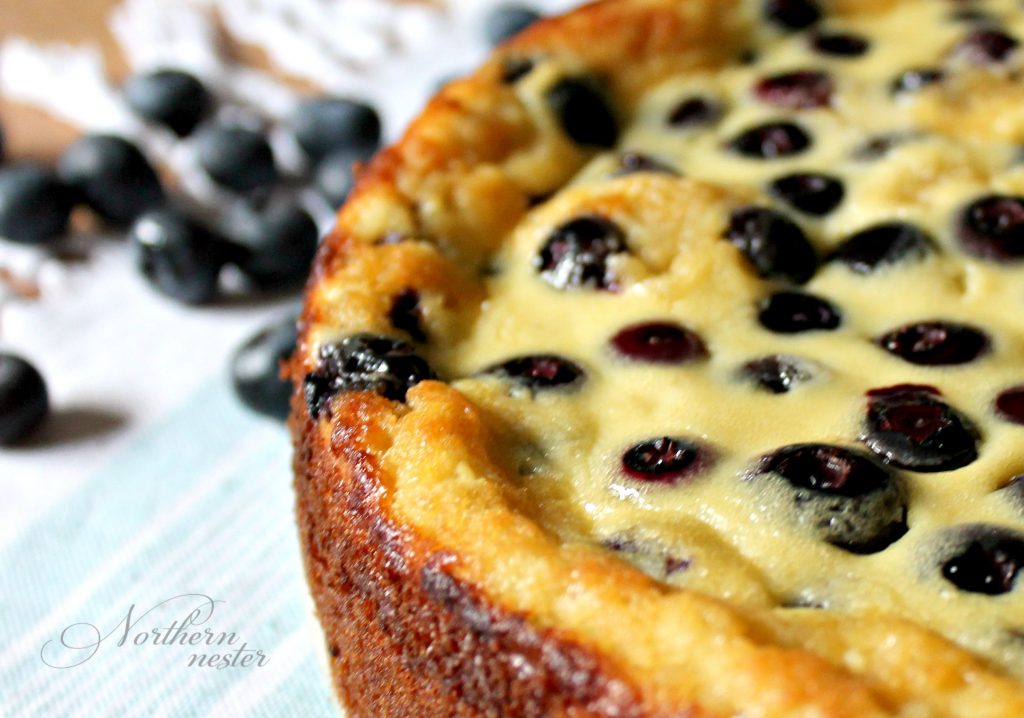 What makes this Blueberry Sour Cream Cake such a star? Let me count the ways.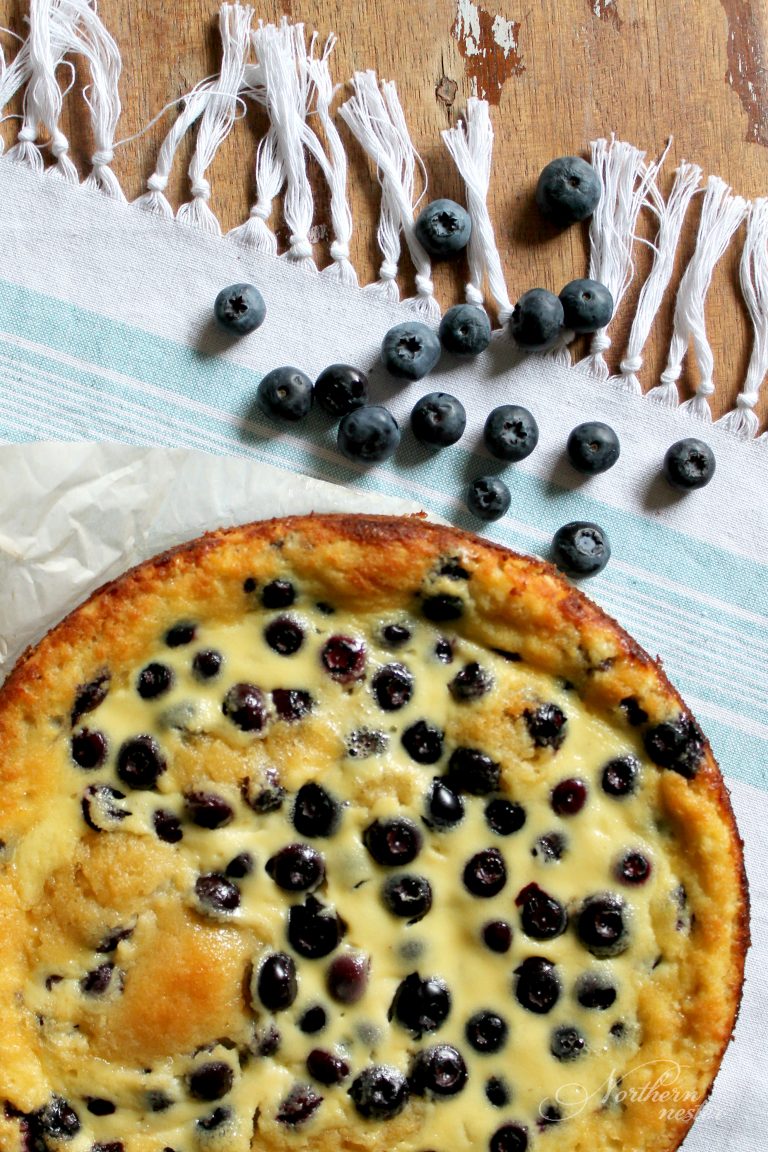 It has no special ingredients.
It takes just a few minutes to prepare.
It's like cheesecake married a chewy cookie.
It has blueberries; my favorite berry for baking with (and don't worry, you're well within the 1/2 cup per S serving guidelines…unless you eat more than half a cake in a sitting…)
It doesn't require any long periods of refrigeration or settling before enjoyment.
It's amazing.
Try it and see for yourself.
Yield: 10 servings
Blueberry Sour Cream Cake | THM: S
This easy, no special ingredient, THM S Blueberry Sour Cream Cake is sure to be a staple in your house!

Prep Time 20 minutes

Cook Time 40 minutes

Total Time 1 hour
Ingredients
1/2 cup unsalted butter, softened
1 tsp stevia extract (OR 1 1/2 Tbsp Super Sweet, OR 1/4 cup Gentle Sweet)
2 large eggs, room temperature
1 tsp vanilla extract
1/2 cup coconut flour
1 1/2 tsp baking powder
FILLING:
1 cup sour cream
3 large eggs
1 tsp vanilla extract
1/3 cup xylitol
1 cup fresh blueberries
Instructions
Preheat oven to 350. Line the bottom of a 8 1/2" spring-form pan with parchment paper (you can also use a regular, round baking dish).
Cream butter and first amount of sweetener until light and fluffy. Beat in eggs, one at a time. Beat in vanilla.
Mix coconut flour and baking powder together in a separate bowl. Add to wet ingredients and mix thoroughly.
Spread batter into prepared pan and set aside.
For the filling, whip sour cream, eggs, vanilla, and sweetener together until creamy. Pour over batter in pan. Distribute blueberries evenly in filling.
Bake for 35-40 minutes. The middle will not look quite set, but that's okay. It'll be perfect after it cools.
Notes
You can use any berry in place of the blueberries, as long as they are fresh.