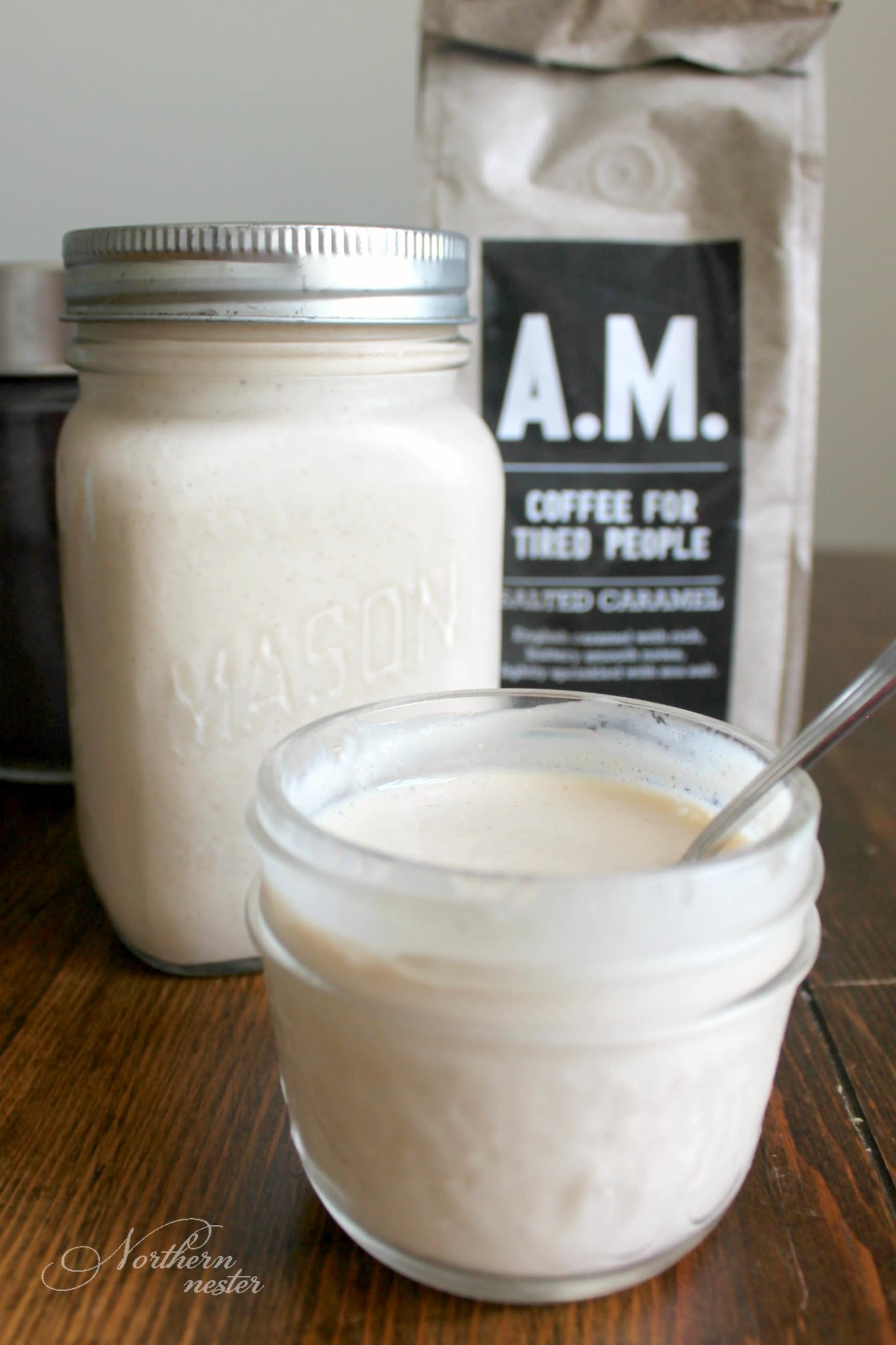 A favorite Fuel Pull snack of Trim Healthy Mamas are Dannon's Oikos Triple Zero Greek yogurt cups. They come in a wide variety of flavors and contain no added sugar, carbs, or fat, but since they're significant sources of protein, they make great Fuel Pull snacks. Unfortunately, Triple Zero is not yet available in Canada, or I'd be all over their coffee-flavored option!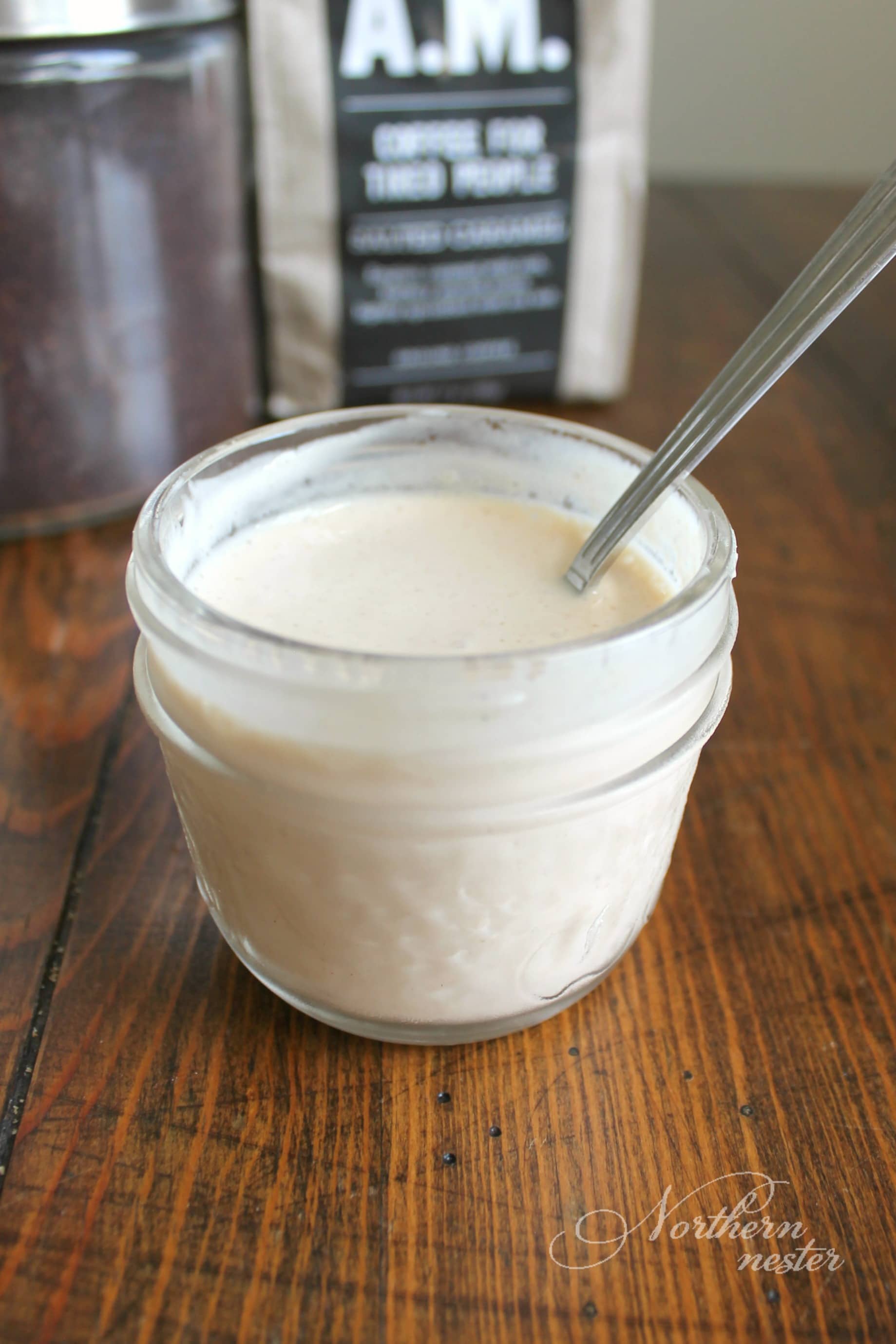 Astro's Cappuccino yogurt was the next best thing flavor-wise, but it contains a significant amount of added sugar, so it's not compatible with THM. I decided to blend cold coffee (McDonald's Premium Roast is my favorite, but sometimes I opt for a sugar-free Salted Caramel roast), 0% fat Greek yogurt, xylitol (you could use half the amount in Gentle Sweet instead), and gelatin or collagen together for an additional protein boost. (Blending in gelatin this way will not set your yogurt; it's simply there for the protein boost if you're out of collagen. Or, you can omit the gelatin and collagen altogether and make the yogurt your sole protein source.)
The result was a cappuccino-flavored Fuel Pull yogurt that tastes so much like the kind you can buy in the store, my kids couldn't even tell the difference! Coffee thins out the Greek yogurt to the consistency of regular low-fat yogurt, which means you can either eat this snack with a spoon or drink it through a straw. I drank mine for breakfast yesterday and stayed full until lunch, which is highly unusual for me. I'm not a fan of plain 0% fat Greek yogurt, so I'm especially thrilled to be able to enjoy it in a Fuel Pull setting!
Yield: 2 1/2 cups
Homemade Triple Zero Cappuccino Yogurt | THM: FP
Eat it with a spoon, or drink it with a straw, this ridiculously easy homemade Triple Zero Cappuccino yogurt is a delicious THM-friendly Fuel Pull!

Prep Time 5 minutes

Total Time 5 minutes
Ingredients
2 cups 0% fat Greek yogurt
1 cup cold coffee
3 Tbsp xylitol (OR 1 1/2 Tbsp Gentle Sweet)
Optional: 1 tsp gelatin or collagen
Instructions
Add all ingredients to the blender and blend until smooth. Drink, or eat with a spoon.