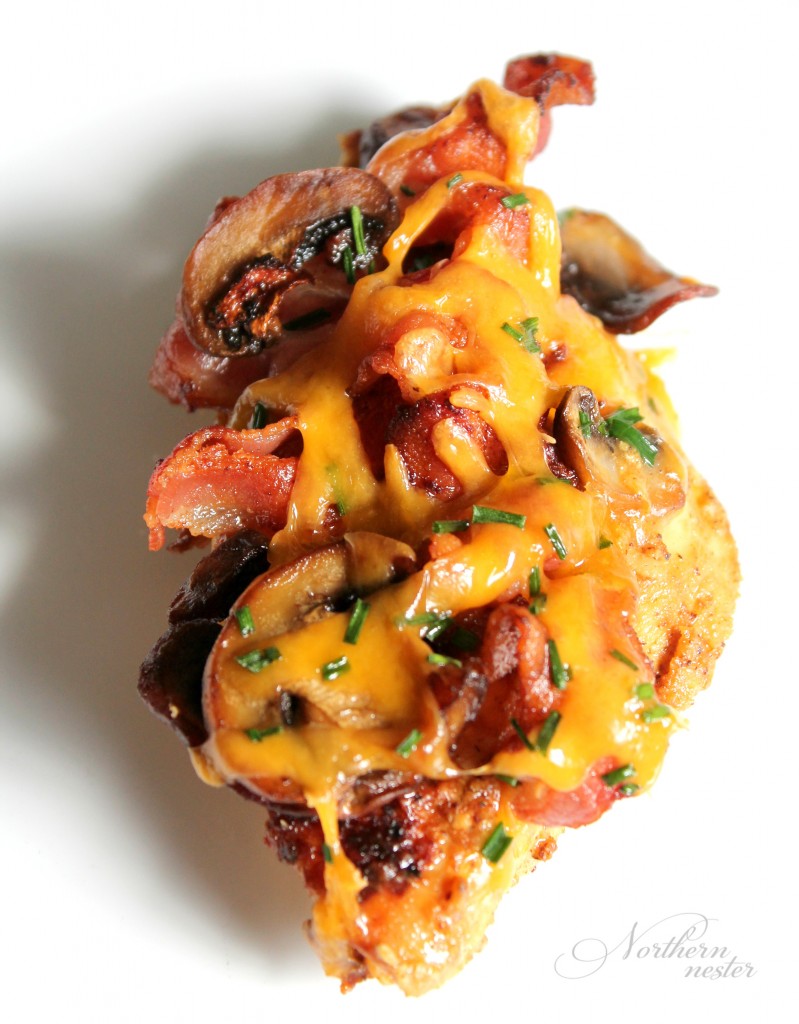 Bacon Cheese Topped Chicken is one of my favorite main dishes. It combines some of my favorite flavors (mushroom, cheddar, bacon) into one, mouth-watering package!
One of the things people miss on the THM Plan is breaded Fried chicken; while this isn't exactly that, it's an amazing chicken dish that just might replace it for you :).
The bacon helps keep the chicken breasts nice and tender, and two-hour marination ensures it's full of zippy mustard flavor. Fried mushrooms and sharp cheddar add bite, and a garnish of green onions pretties it all up.
Yield: 4
Bacon Cheese Topped Chicken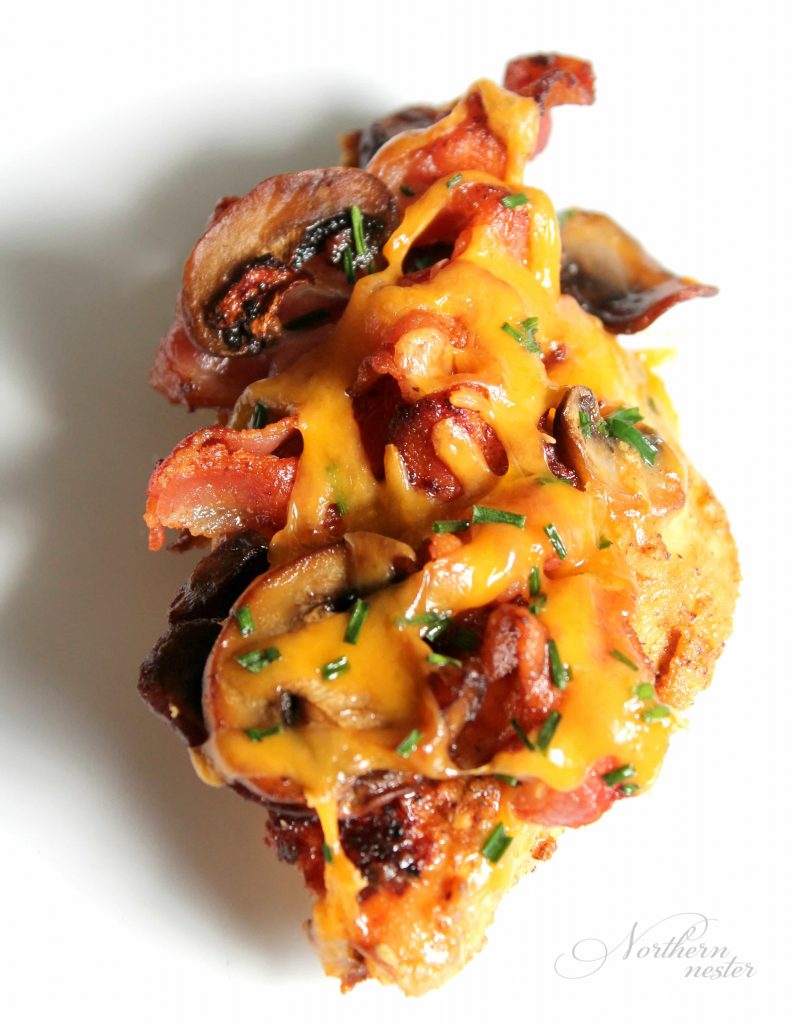 Ingredients
1/2 cup Dijon mustard
1 1/2 tsp Gentle Sweet
1 Tbsp olive oil
1/2 teaspoon lemon juice
4 boneless skinless chicken breast halves
1/4 teaspoon salt
1/8 teaspoon pepper
Dash paprika
2 cups sliced fresh mushrooms
2 tablespoons butter
2 cups shredded cheddar cheese
8 bacon strips, partially cooked
2 teaspoons minced green onion
Instructions
In a small bowl, combine the mustard, sweetener, 1-1/2 teaspoons oil and lemon juice.
Pour 1/2 cup into a large resealable plastic bag; add the chicken. Seal the bag and turn to coat; refrigerate for 2 hours. Cover and refrigerate the remaining marinade.
Drain and discard marinade from chicken. In a large skillet over medium heat, brown chicken in remaining oil on all sides. Sprinkle with salt, pepper, and paprika. Transfer to a greased 11-in. x 7-in. baking dish.
In the same skillet, saute mushrooms in butter until tender. Spoon reserved marinade over chicken. Top with cheese and mushrooms. Place bacon strips in a crisscross pattern over chicken.
Bake, uncovered, at 375° for 20-25 minutes or until a meat thermometer reads 170°. Sprinkle with parsley.