Are you building or renovating and wondering which are the best places to put electrical outlets?
We polled over 400 homeowners and discovered where electrical outlets are the most used, and where people wished they had them!
Some of the answers were unexpected, but so ingenious!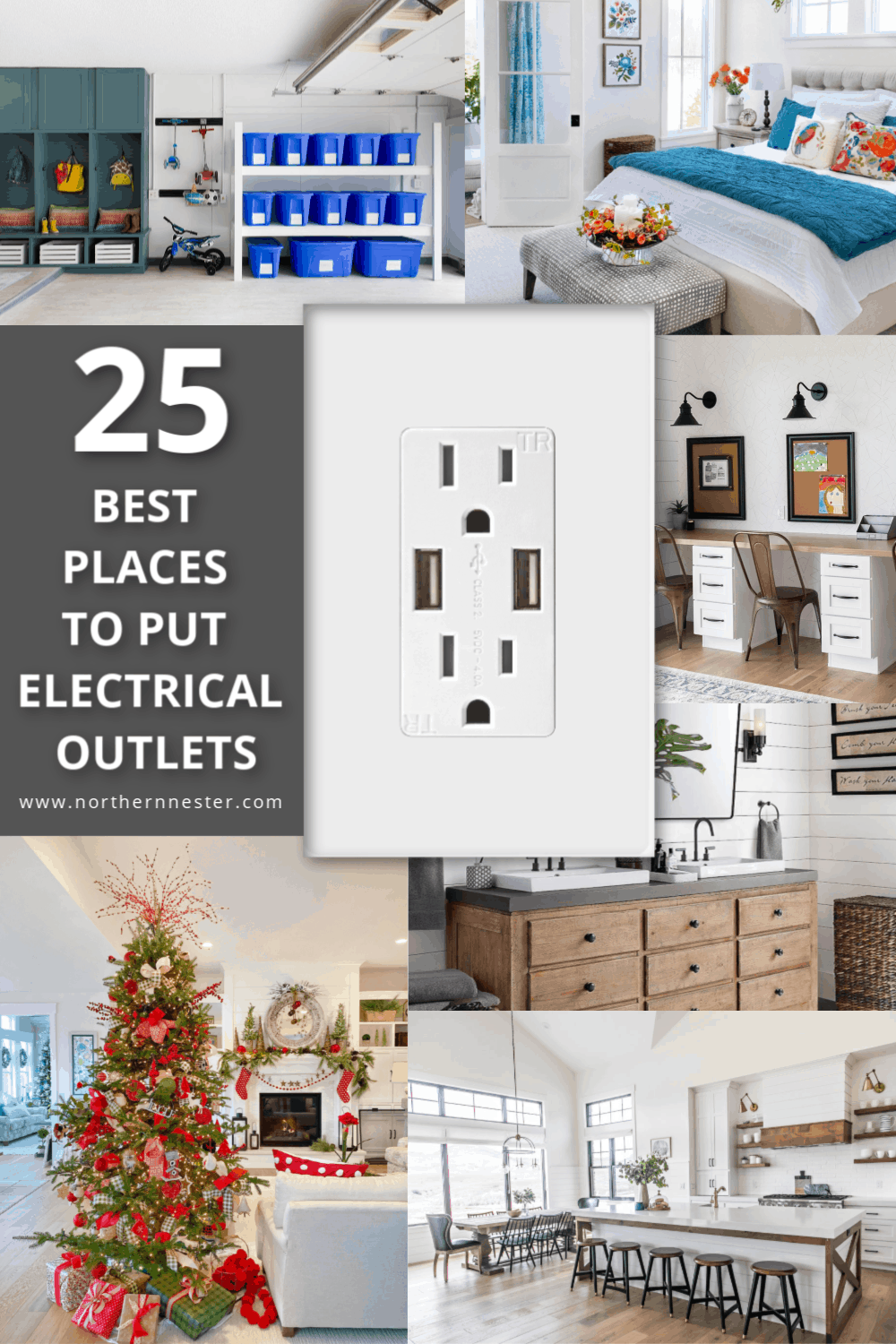 Best Places To Put Electrical Outlets In A House
We compiled all the data we received and categorized it all below, room by room. Now you can see at a glance the best places to put electrical outlets (and why!) in your house.
Be sure to check with a licensed electrician before implementing these ideas to make sure they are in accordance with building codes in your specific city/province or state.
Generally speaking, two good guidelines to keep in mind are:
1. Place electrical outlets every 6 ft. throughout the whole house.
2. Use electrical outlets that also contain USB ports, like these.
Best Places To Put Electrical Outlets In The Kitchen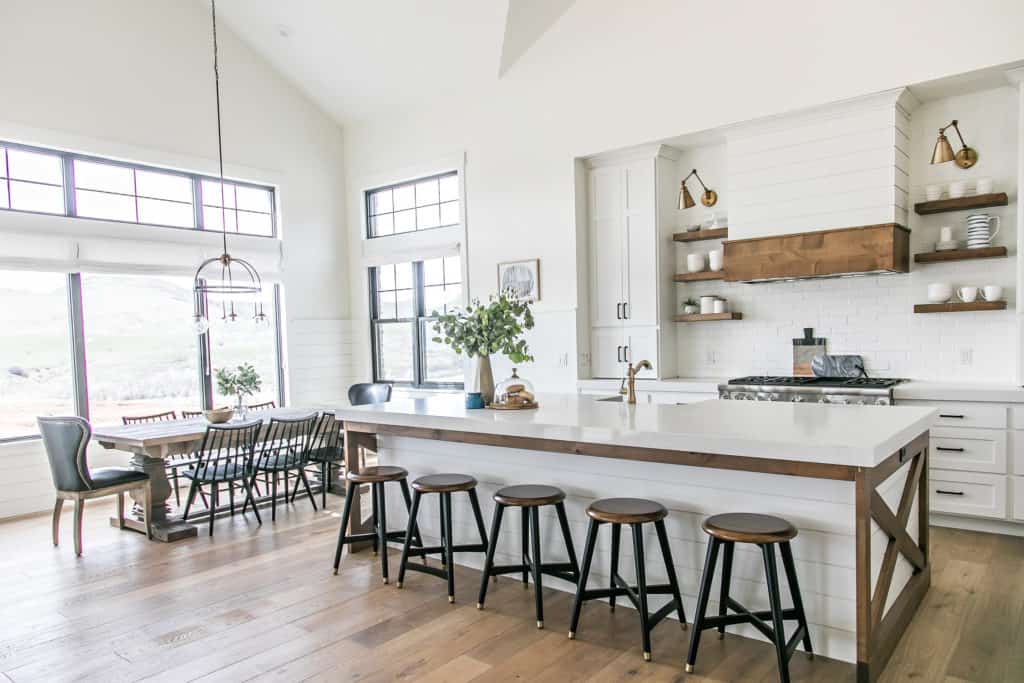 Walk-In Pantry. This is handy for charging cordless vacuums/Roombas, or hand held dust busters. If you have a counter in your pantry, an outlet for a percolator/crock pot is also handy when you have company and are preparing extra food.
Kitchen Island. Baking is a breeze if you can plug your mixer into your work surface.
On top of kitchen cabinets. If you enjoy Christmas lights on top of your cupboards, this will eliminate unsightly cords. This is also a great place for surround sound system speakers, security cameras, and rope LED lighting.
Every 2 feet above your kitchen counters, so you'll never wonder where to plug in your guests crock-pots/warming dishes, or your coffee pot, mixer, toaster, etc.
Best Places To Put Electrical Outlets In The Bedroom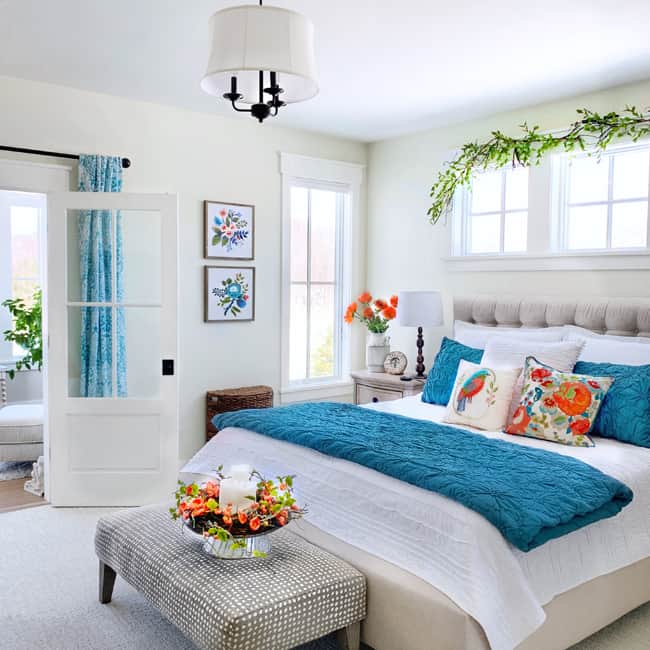 One on each side of the bed for lamps and phone chargers.
At least one on every wall in a bedroom for lamps, fans, vaporizers, vacuum cleaners, phone chargers, and other digital devices.
Master Closet.
Best Places To Put Electrical Outlets In The Living Room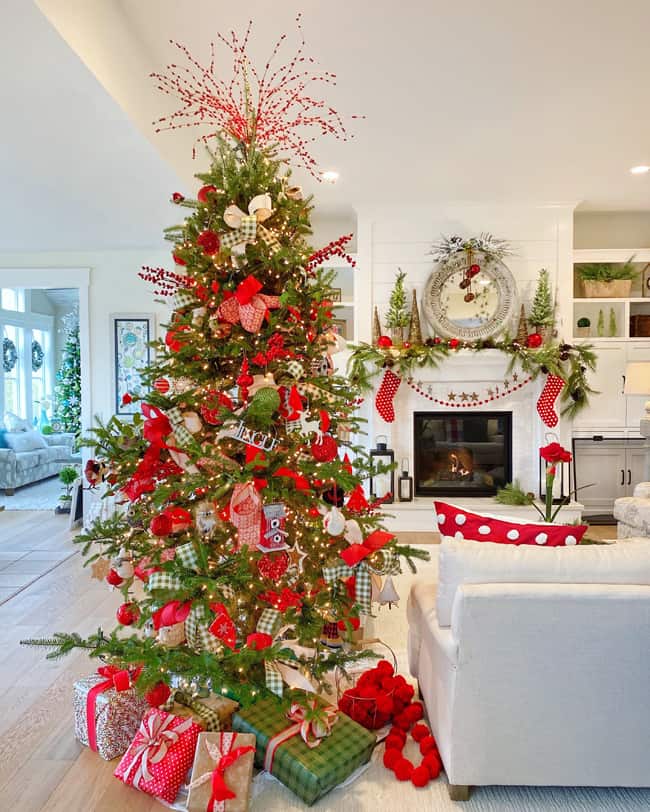 Floor. If you have a Great Room where your end tables are in the middle of the room instead of near a wall, an outlet in the floor is useful for table lamps, or Christmas trees!
Mantle. Adding Christmas lights to your mantle is so easy if you've got an outlet off to the side or above your ledge.
Behind the TV. We don't have a TV, but if you plan on mounting one to the wall, you can hide unsightly cords, but placing an outlet directly behind the screen.
Best Places To Put Electrical Outlets In The Bathroom
Vanity Cabinets and Drawers. Charge and keep your your electric shavers/blow dryers out of sight.
Near the toilet for a night light, especially if you have young children, or, let's be honest, to charge your phone while you shower.
Best Places To Put Electrical Outlets In The Garage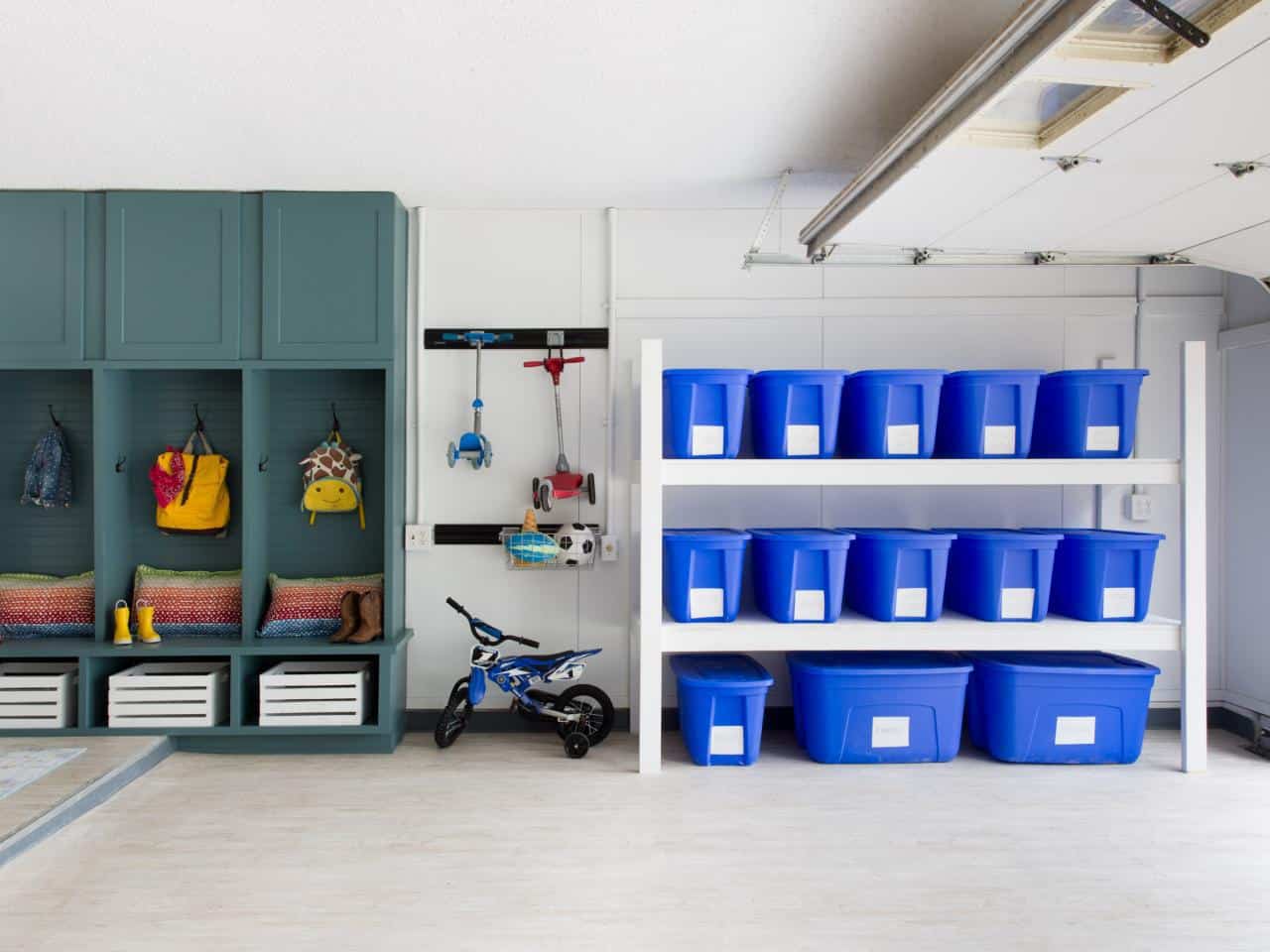 Every 6 feet in a garage.
Generator Hook-Up in an unobtrusive area
Best Places To Put Electrical Outlets Outside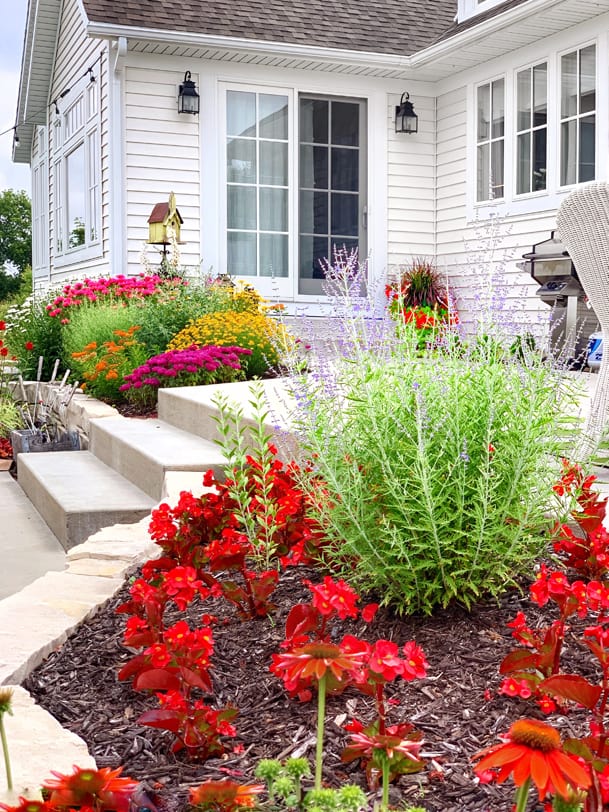 At least one electrical outlet on each side of the house for power tools, pressure washers, Christmas lights, vacuum cleaner for cleaning out vehicles.
Both sides of the front door for Christmas lights.
Soffit. If you hang Christmas lights, this eliminates dangling cords and extension words that look out of place and are a tripping hazard. This is also a great place to plug in a home security system.
Other Often Forgotten Places to Put Electrical Outlets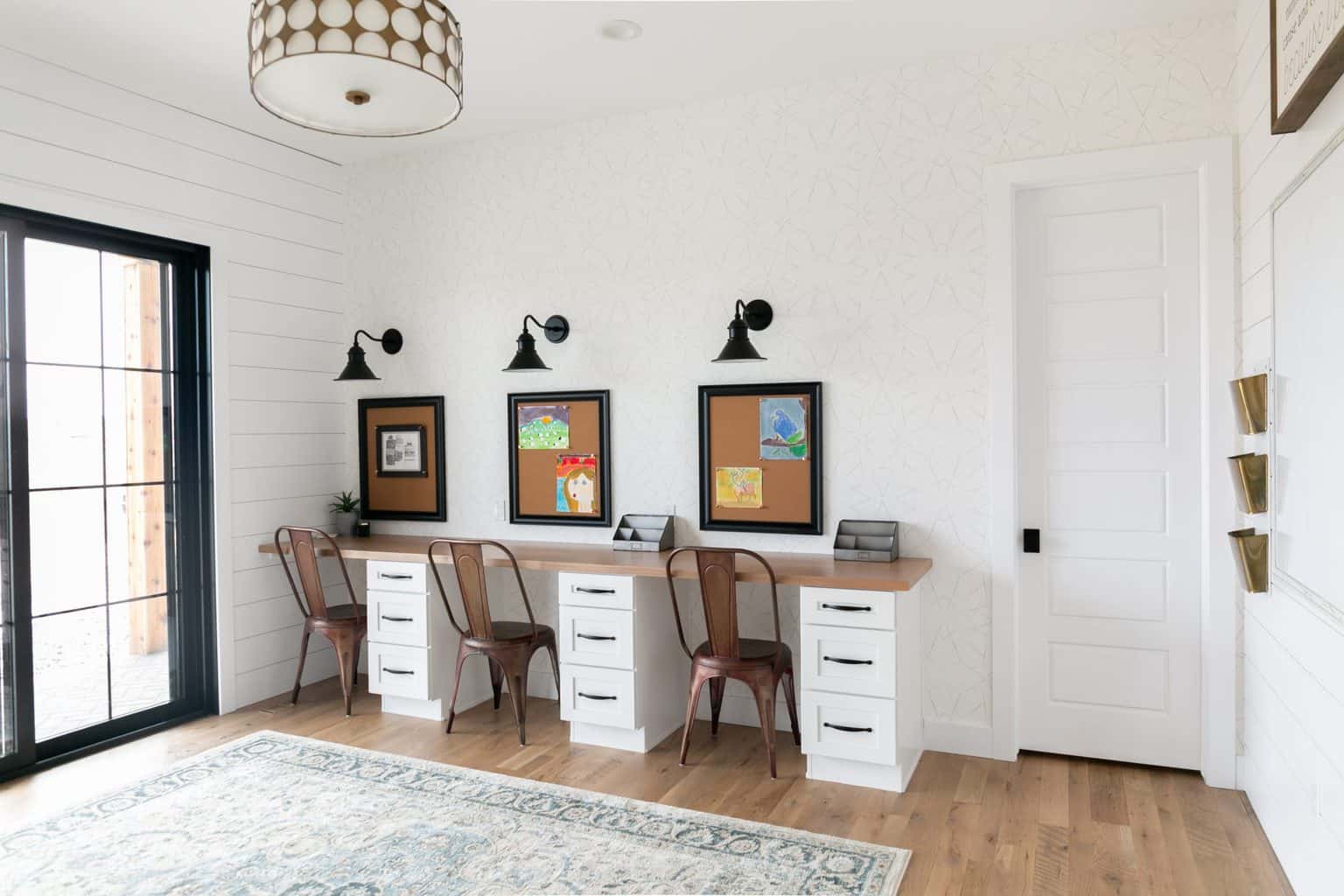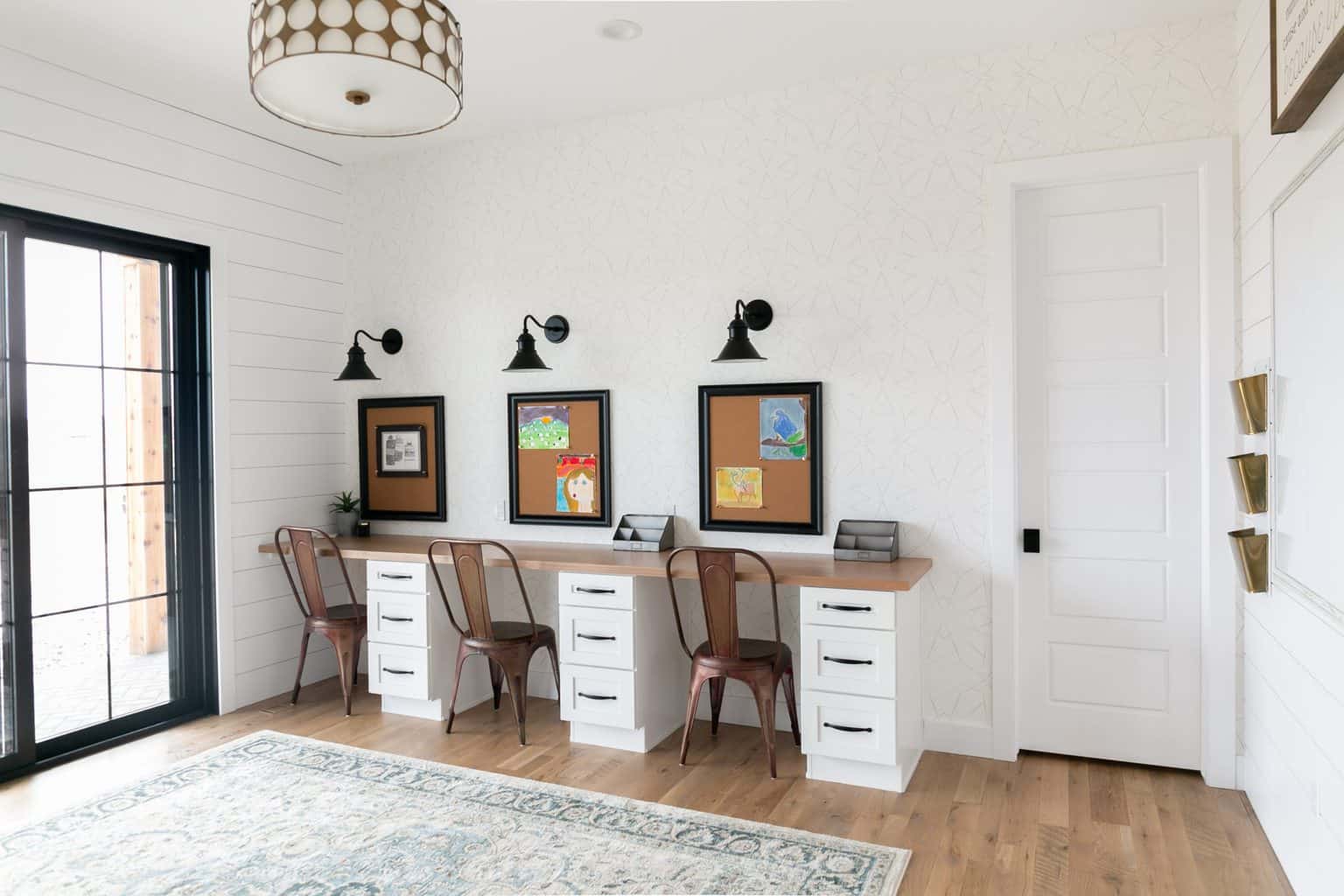 Hallway, for vacuum cleaner.
Near Stairs Railing if you plan on wrapping the rail with Christmas lights.
Storage closets, to charge vacuum cleaners.
Laundry room for your iron, steamer.
Office, in the space behind your desk. Use multiple outlets if you have multiple monitors, a printer, phone, and other electronic devices.
Chime in!
Where do you have electrical outlets that you absolutely could not live without? And where do you wish you had one?!