It seems we have a thing for North-facing houses. In fact, it was such a fun challenge to try and add colorful curb appeal in the shady frontage of our first home, that we decided to do it again!
Well, that's not entirely how we planned it, but that's what we ended up with, and honestly, there are plenty of beautiful perennials that do well in the shade. Here are some of my favorites!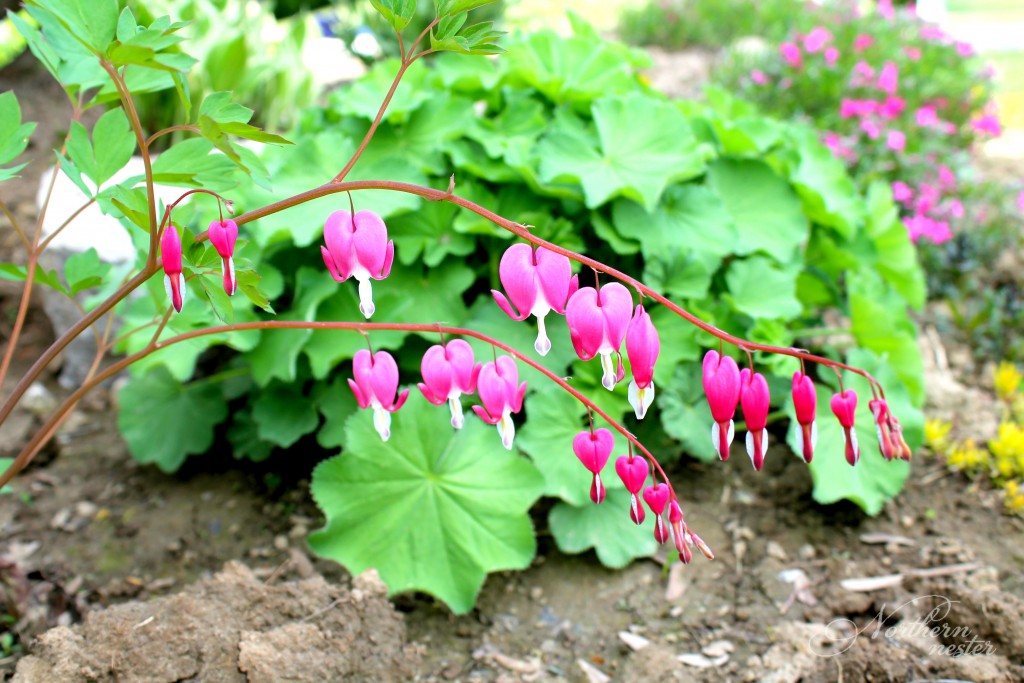 I adore the combination of delicate Bleeding Hearts (foreground) and the large, dewy, geranium-like leaves of Lady's Mantle (background).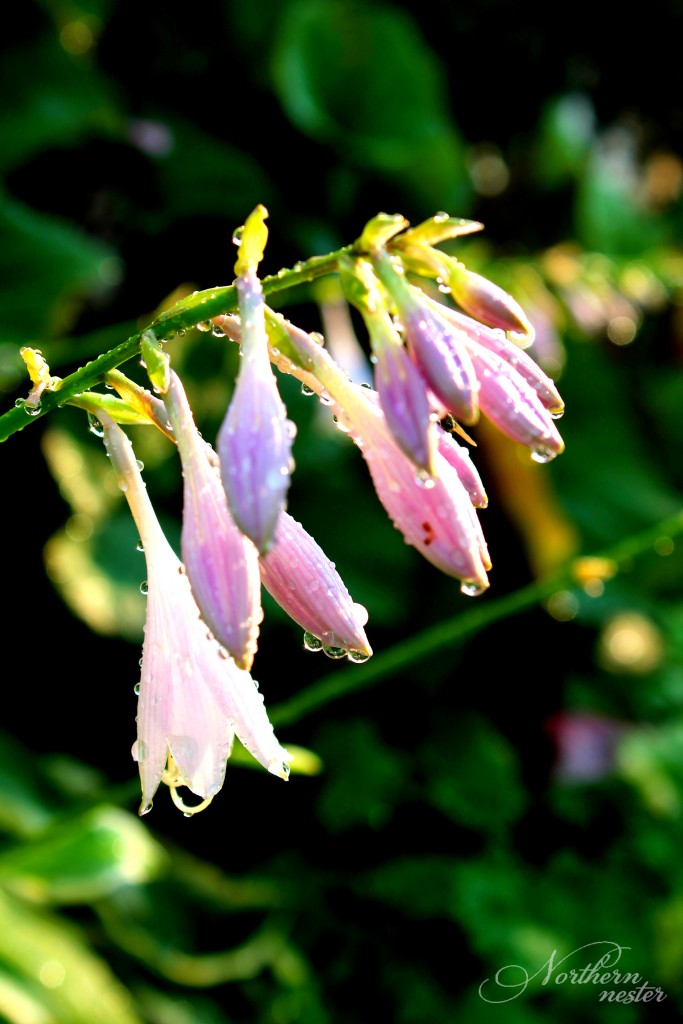 I grow Hostas for their leaves, which can add all sorts of whites, blues, and greens to a shady garden. I'm not a huge fan of Hosta flowers and typically snip them off shortly after they appear, but I must say, a long stock of bell-shaped blooms can look stunning, especially after a rainfall!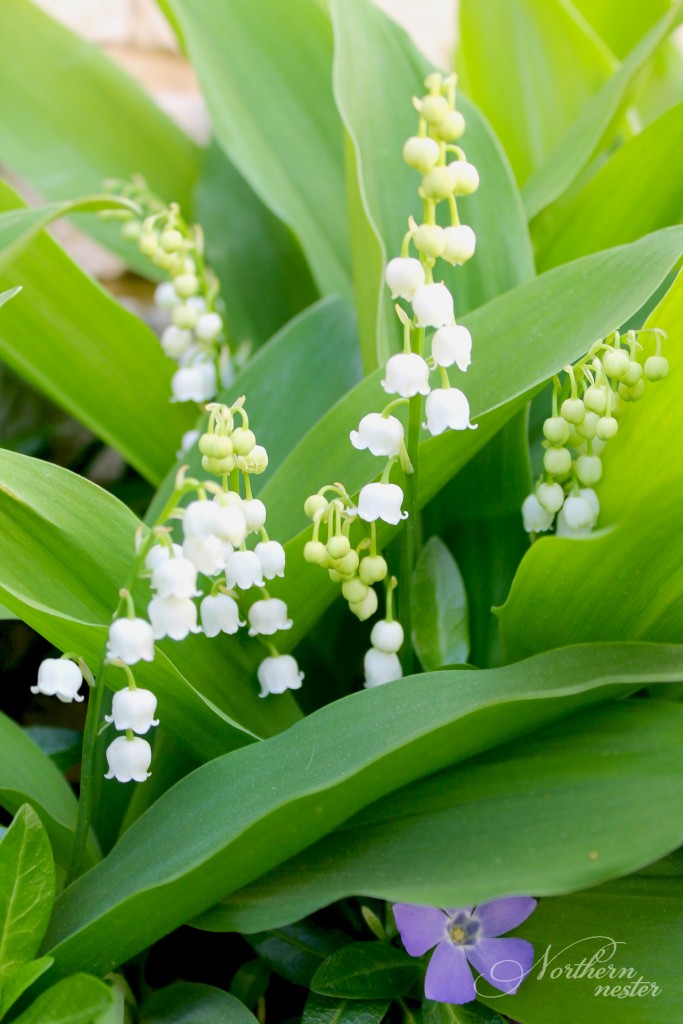 The heavenly scent of Lily-Of-The-Valley is worth their invasive tendencies! Plant them among Vinca flowers (Periwinkle) to hide their stems when they start to brown mid-summer.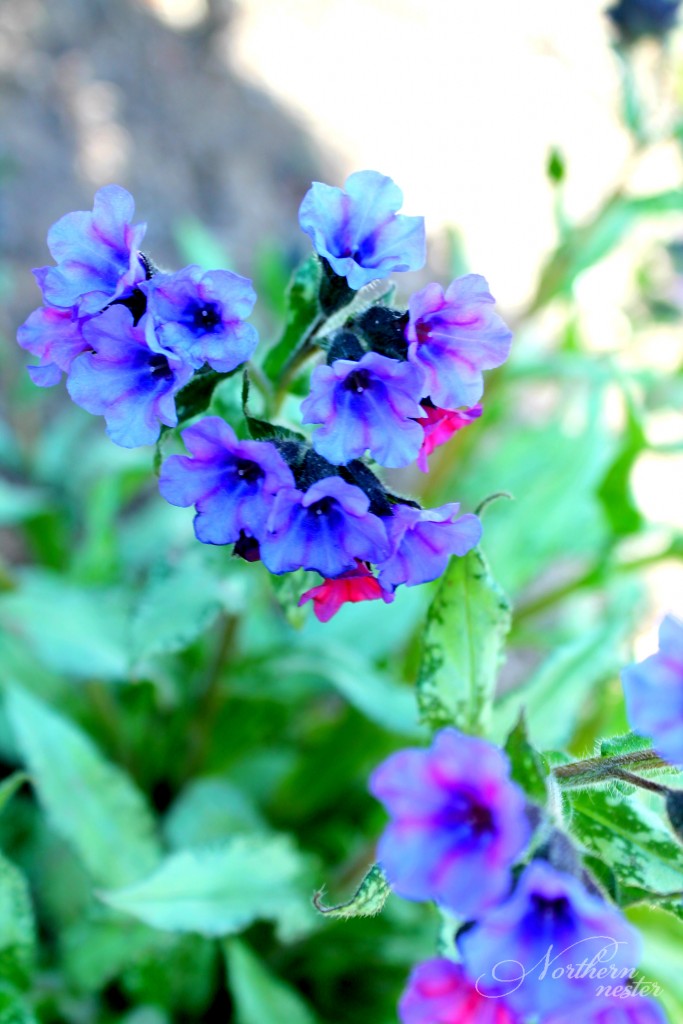 Lungwort (Pulmonaria) is one of the prettiest and earliest to bloom of the Spring perennials, but it has such an ugly name! How does one go about changing the name of a flower anyway? I always feel bad for the poor plant…
After they finish blooming, you cut off the stems and long, slender, minty green, silvery, hosta-like leaves appear for the rest of the season. One of my favorites, even though they are a bit itchy.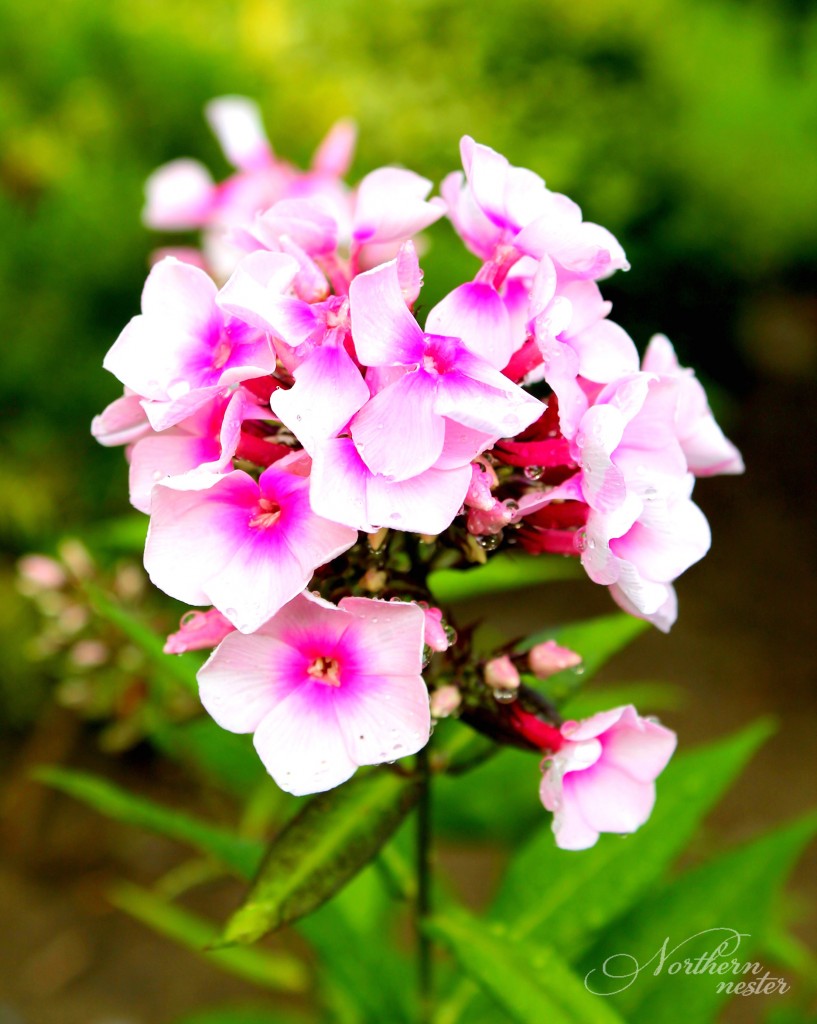 Phlox adds height to a garden and blooms mid-summer.
Who can resist a cloud of dainty blue Forget-Me-Nots?!
A blooming blanket of pink Moss Phlox and royally purple Bugleweed (Ajuga) are another favorite combination of mine. They both bloom at the same time (early Spring), do well in partial shade, and poor, rocky soil.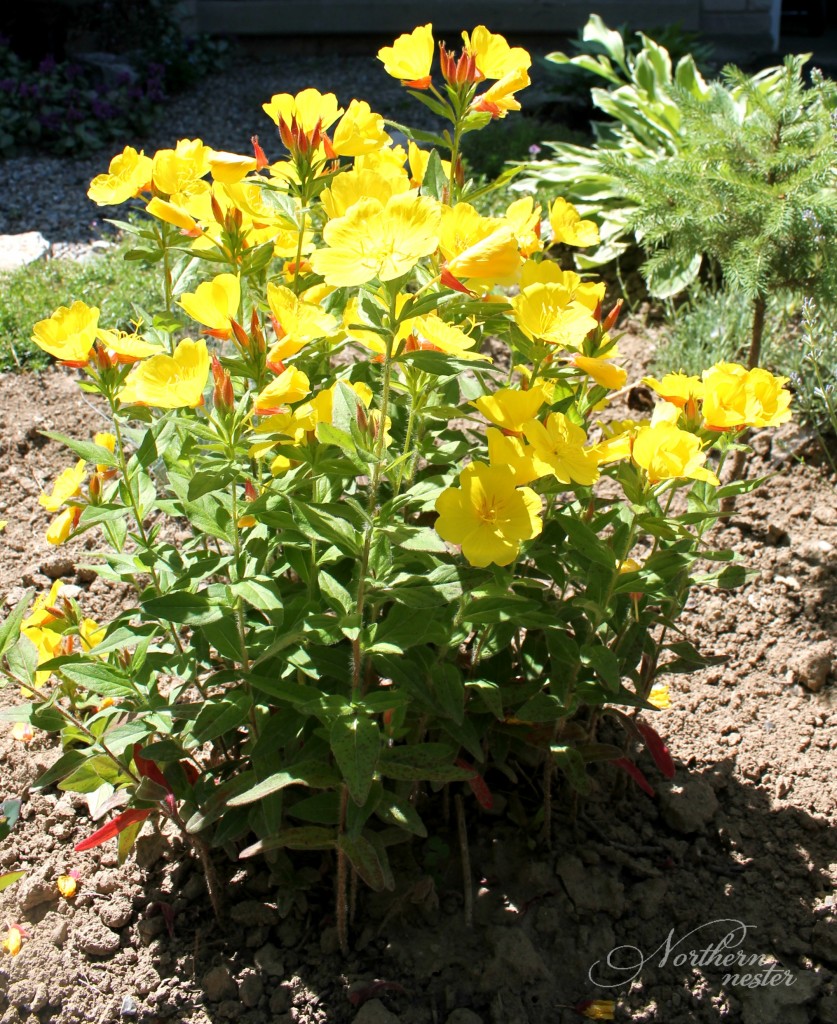 Supposedly Evening Primrose prefers the sun, but it always grew well in the shade for me, provided it was planted in well-drained soil.
source
I had clouds and clouds of Big Root Geraniums in the shady gardens of our old home. The unique foliage adds interest all Summer long, even after the pinky-purple flowers disappear.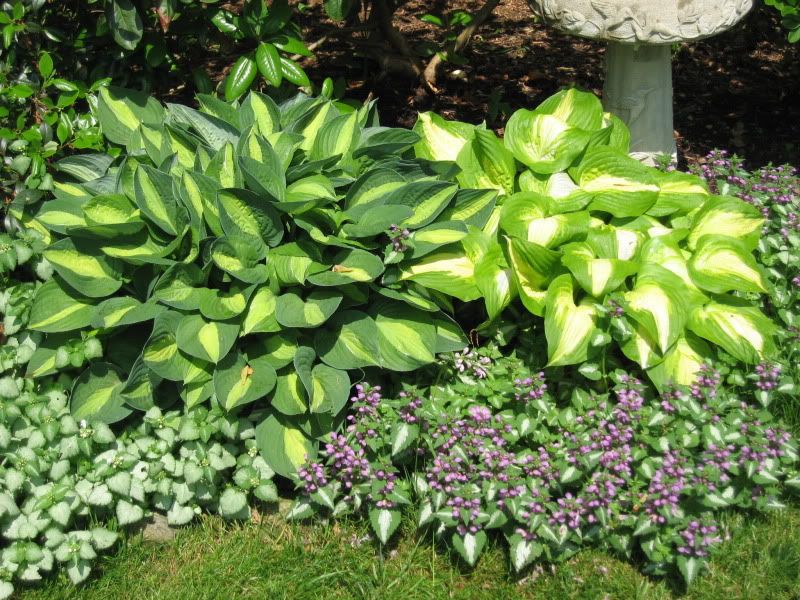 source
Lamium adds a cover of silver and purple. It under our cedar bushes and trailed onto the pea gravel walkway.
source
Astible comes in a wide variety of colorful feathery plumes, including almost every shade of white, pink, purple and red. Its fern-like leaves add texture to a garden long after the plumes are past their peak.
source
Ligularia is one of the only two yellow perennials I had success growing in shade. In Ontario, they don't bloom until late summer/early fall, but their large, deep green leaves with purple undersides add height and depth to a garden.
source
Technically, hydrangeas are shrubs, but they bloom perennially so I'm including them in this list. They're one of my favorites and I love that you can dry the blooms and enjoy them indoors long after they've finished in the garden. Our new home has huge blue and pink hydrangea bushes. I cannot wait until late Summer to see them bloom for the first time!
These 15 colorful perennials for shade are definitely among my favorites. What would you add to this list? I'd love to hear!