Your home is where you find peace and quiet after a long, tiring day at work.
To turn any space into that kind of loving home, you need to furnish it with items that will add to its beauty and functionality.
Among the essentials you should get is a table.
Don't know which type of table can liven up your space?
There are many different types of tables available to make your home a more inviting and cozy living space. By definition, tables are flat-topped, movable pieces of furniture that vary in design and function.
Tables are designed based on changing functions across allocations of space.
How many types of tables are there?
Since there are no limitations to design, there is no precise number to say how many types of tables there are.
It all depends on how you would classify them.
For that, we've got your back.
What are the main types of a table?
Shape, function, and height usually differentiate one table from another.
The most common types are work tables, dining room tables, living room or bedroom tables, office tables, gaming tables, and decorative or pedestal tables.
20 Popular and Different Types of Tables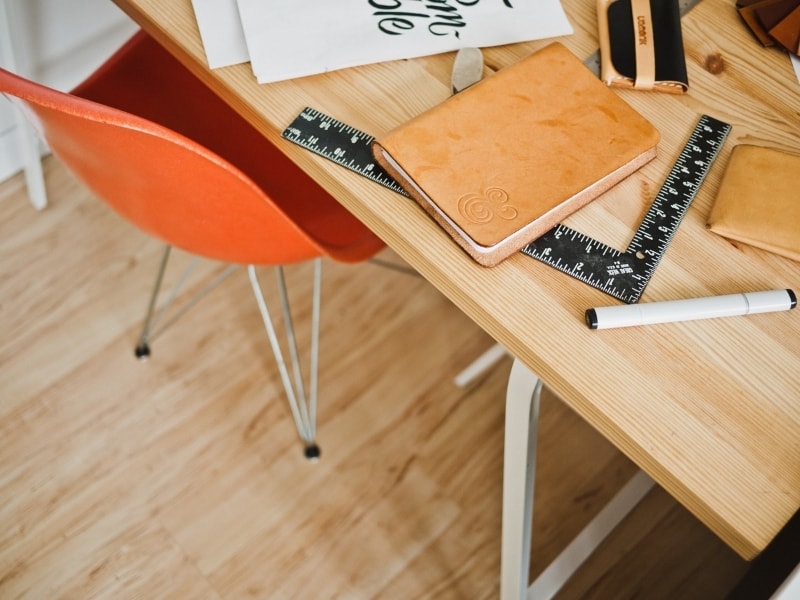 Here are 20 popular and different types of tables, further classified into seven groups:
Work Tables
A work table has its primary function as a table for working.
They are usually bulky and large tables with a lot of storage space for tools and work equipment.
Some even have a nested table that you can retract out for more space.
Standing work tables are about four to six inches taller than sitting work tables, which are about 28 to 30 inches in height.
Workshop Tables
Varying examples of workshop tables include a sewing table and a jeweler's or watchmaker's workbench.
There are also laboratory workbenches, an artisan's woodworking table, a gardener's workbench, and a metalworking table.
Home and Office Workstations
You can also categorize drafting tables, writing desks, and painting tables as work tables.
Dining Room Tables
The primary function of dining tables is for eating or dining.
Dining Table (Kitchen Table)
All dining tables should be about 28 to 30 inches tall and partnered with dining chairs with seat heights of about 18 to 23 inches.
Dining tables come in various symmetric shapes and sizes, so consider seating capacity when you buy them.
Some dining tables only have space for two persons.
In contrast, others can be very long and as large as office conference tables that can accommodate 20 people or more.
Drink Table
Try eating out in a fancy restaurant.
Notice a small table beside you that holds a chiller for a wine or champagne bottle?
That is what you call a drink table.
Patio Table
If your backyard has a patio, a lovely outdoor patio table can liven up your immediate outdoors by adding a space for outdoor dining.
Have Sunday barbecues with your friends or neighbors right at your backyard with a weather-proof and chic patio table.
Living Room and Bedroom Tables
Tables made for the home can range from functional side furniture to beautiful, eye-catching centerpieces.
Bedside Table
A bedside table, as the name suggests, sits by the wall right beside your bed.
It can hold an alarm clock, a night light for reading, or a telephone.
It may even have enough space for you to leave several personal items, such as books and medication.
Some bedside tables have drawers and compartments for other stuff, while others are freestanding, tabletop-only furniture.
End Table
End tables are usually square or rectangular.
Having the same function as bedside tables, you put square end tables at either end of your sofa.
Fill a room with more house plants, books, and family picture frames with a rectangular end table positioned along one of your living room walls.
With taller rectangular end tables, you can also have a side table to decorate your dining room or add buffet space.
Coffee Table
A coffee table can come in all sorts of beautiful styles and shapes because it should be the centerpiece of a lounge or a living room set.
Aside from the primary function of having snacks, coffee, or tea time in your living room, more functional designs have storage spaces for magazines, newspapers, and board games.
Some coffee table designs have a nested table you can pull out for more tabletop space.
Office Tables
If you are looking to set up a small business or a home office, you may need to buy one of these tables.
Computer Table
Computer tables vary based on the number of screens and space requirements for other office equipment.
Some computer tables have space for only one computer set.
Others are large, L-shaped desks that can carry more than one screen, a writing desk, and a lot of space for storage of documents.
Conference Table
A conference table is only as useful as the number of people it can sit at a time.
Conference tables are more like wide dining tables with space for browsing through documents.
Still, contemporary designs opt for more irregular shapes.
Gaming and Sports Tables
The gaming sector has also invented tables specifically for games and indoor sports.
Game Table
A game table is any table designed for gambling.
Each table is unique and can accommodate games such as poker, baccarat, roulette, and blackjack.
Game tables have depressions for counters and chips.
What's more, they have specialized inlaid designs appropriate for the games associated with it.
Card Table
A card table is a square table that is smaller than a game table.
It is used primarily for card games.
Billiard Table, Bar Table, and Pool Table
Are you planning to build a man-cave or a house den?
Cue sports can level up your guest accommodation experience by adding a billiard table, a bar table, or a pool table.
All three tables are associated with cue sports.
"Billiard table" is the general phrase to describe cue sports tables.
The term "pool table" is used for tables with side pockets, while "bar tables" are small billiards tables that are only seven feet in size.
Tennis Table, Ping Pong Table
A ping pong table is a table measuring 9 feet by 5 feet, used for table tennis.
People who prefer tennis over billiards can have this as an alternative to a billiard table.
Decorative and Pedestal Tables
You can add form and function to vanity and beauty using pedestal tables that bring style and purpose to space.
Accent Table
An accent table can come in any form, shape, or height, as long as it is the centerpiece of a space.
Accentuate a space by picking a table with a different color, style, or material than most other furniture in that space.
Credence Table
A credence table is a small side table generally used in churches and chapels to hold items used in mass.
Display your religion and faith by adding a home altar using a credence table.
Console Table
A console table is a narrow rectangular table of various heights that can serve any function.
Show off your family heirlooms, memorabilia, awards, and trophies by displaying them on a console table.
Alternatively, you can use it to add more surface storage in a room.
Foyer Table
A foyer table, referred to as an entry table, is positioned near a house's main entryway or foyer.
It is a welcoming furniture, especially with a plant in the center.
This type of table functions as storage for items that typically need easy access when you exit or leave the house.
These items include folding umbrellas and car keys.
Other Classifications
You can also classify tables by the type of material used or by the design style implemented.
Materials and design styles are particularly limitless.
There is no saying when manufacturers introduce new materials applied across different styles.
Here are two classifications, which are somewhat easily identifiable:
Tables by Shape
Common types of tables for work functions are typically square and rectangular tables.
Tables for dining and conference meetings can also be square or rectangular and oval or round.
You can classify a table in the shape of any symmetrical polygon with more than four sides as a round table.
Good design permits the creation of free-form tables that use the natural shape and characteristics of materials.
Folding Tables
With designs across multiple functions, folding tables add flexibility to space.
Easily movable and storable because of its folding feature, it allows you to convert your space for other uses.
Conclusion
Now that you are knowledgeable about at least 20 different types of tables, you can easily choose which type you need to furnish your home.
Each table has its unique function, so plan where you will use it and what purposes you expect it to fulfill.
Related Articles: