Pre-THM, the only way I knew how to make oatmeal taste delicious was by adding heaps of butter, cinnamon, pure maple syrup and salt to it (I still do this for our kids! They often request "Mommy's Oatmeal" when I have no clue what to make for supper).
However, after almost 6 years on plan, it has become one of my favorite ingredients, and these 12 Trim Healthy Mama E breakfasts prove oatmeal is anything but boring!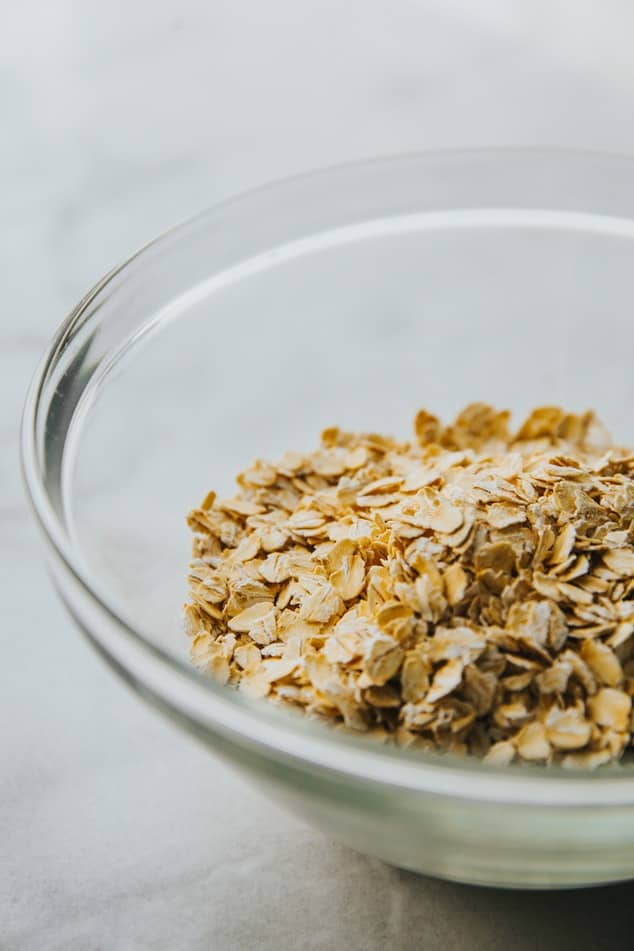 Benefits of eating oatmeal.
Oatmeal is a very frugal ingredient.
It helps my milk supply (I eat it almost every day when I'm nursing).
It's higher in protein than most grains and high in vitamins and minerals.
Also, oatmeal can:
lower bad cholesterol,
regulate blood sugar,
relieve constipation,
and keep you feeling full!
My favorite oatmeal is Bob's Red Mill Gluten-Free Large Flake Oats. Sometimes I find pieces of the hull in generic brands of oatmeal – very unpleasant to have stuck in your teeth! Not so with Bob's. It's a quality brand that I don't mind paying a few pennies more for, since oatmeal is so cheap anyway.
If you have a blender, you can make your own oat flour by simply blitzing oatmeal into a powder. You can also purchase pre-packaged oat flour (This brand of Bob's Red Mill oat flour is gluten-free, too). Oat flour makes delicious E pancakes and other baked goods that you want a cakier texture for. Ground up oats (oat flour) is used in a few of the recipes below.
Because oatmeal is a complex carbohydrate, it should only be used in E meals for weight loss. If you're at goal weight, pregnant, breastfeeding, or preparing it for growing children or a husband with a physical job, feel free to turn it into an XO and serve it with whole eggs, butter, coconut oil, or other healthy fats!
12 Trim Healthy Mama E Breakfasts Prove Oatmeal Is Anything But Boring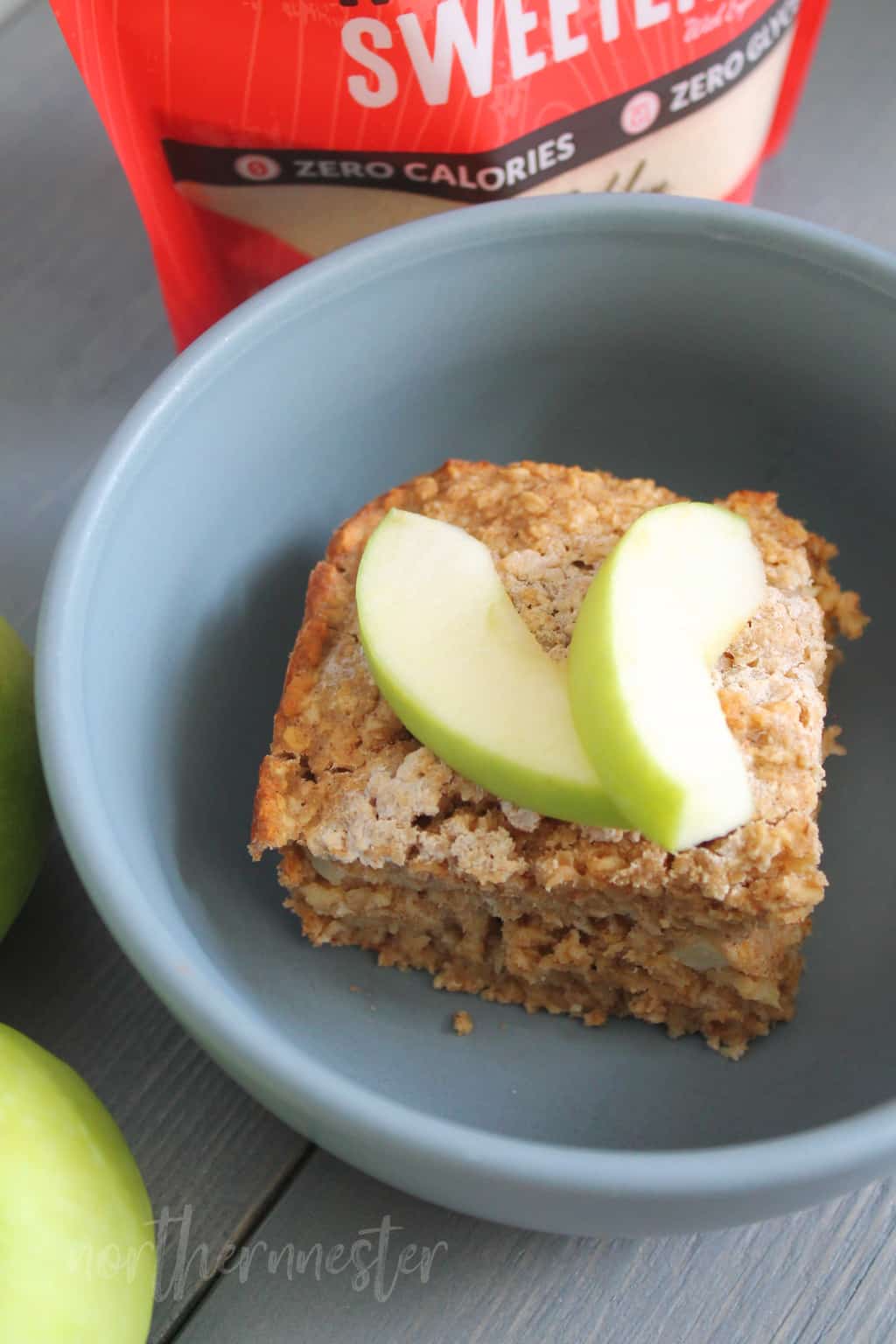 Mrs. Pamela's Apple Cinnamon Baked Oatmeal (E)
Mrs. Pamela's Apple Cinnamon Baked Oatmeal is a super frugal, super easy, super delicious and filling way to feed the whole family on plan! A THM E, this recipe is free of both dairy and gluten!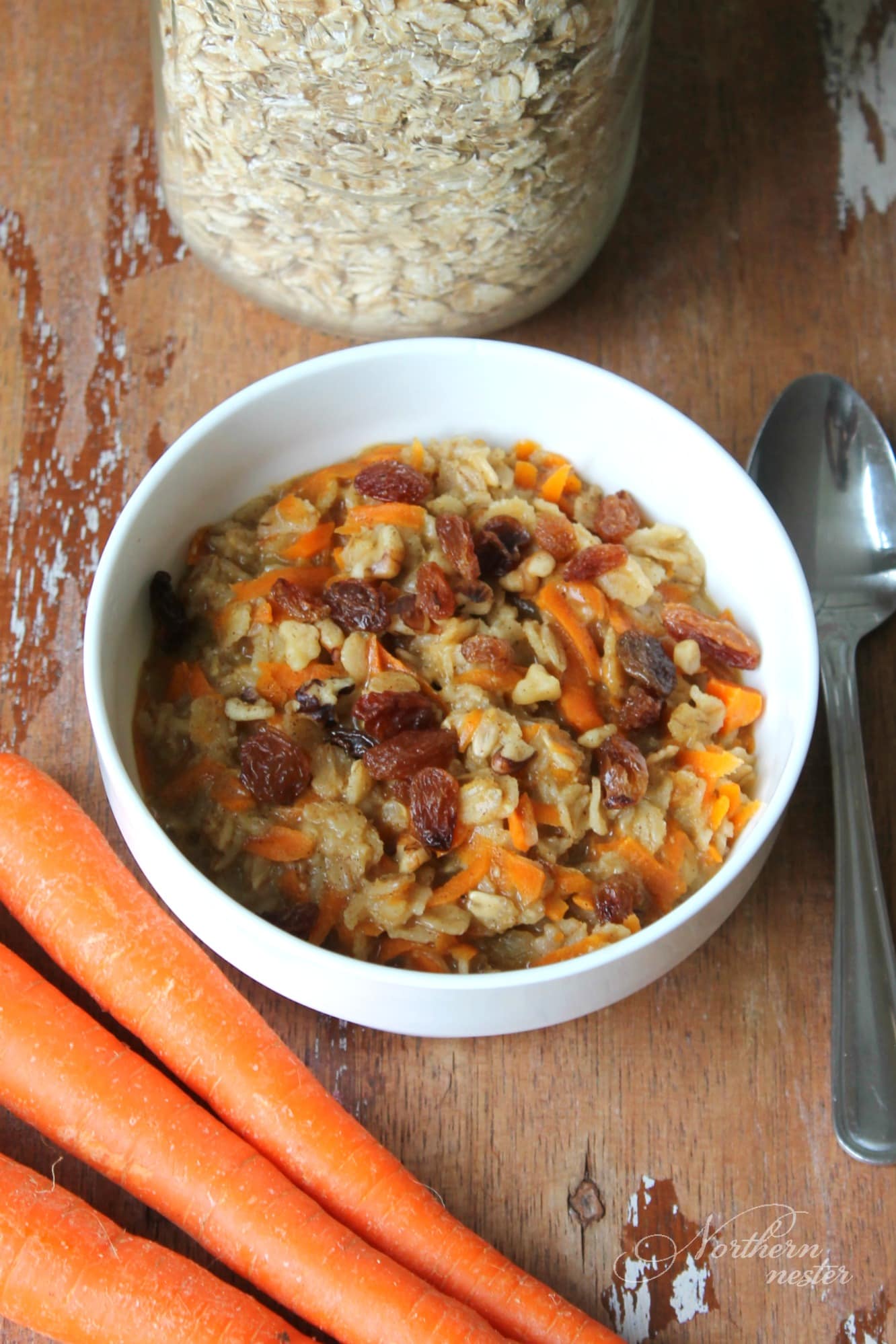 Enjoy all the flavors of carrot cake in this delicious Carrot Cake Oatmeal! A THM E meal, this no special ingredient dish takes just minutes to make and is an energizing way to start your day!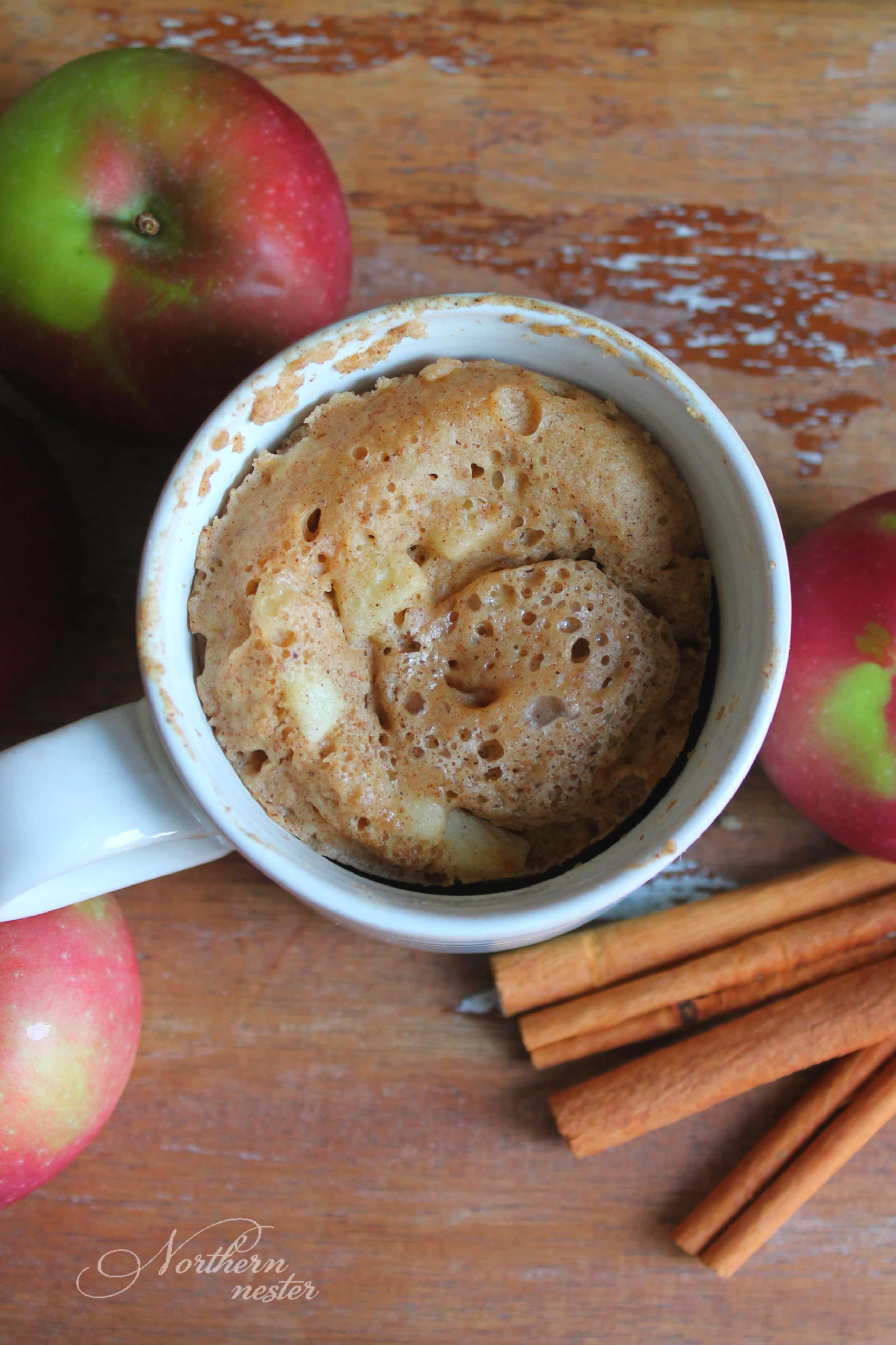 You will never guess that there is no fat source in this light and tender Apple Cake In A Mug! A wonderful, single-serve THM E that you can enjoy for breakfast, a snack, or dessert after an E meal!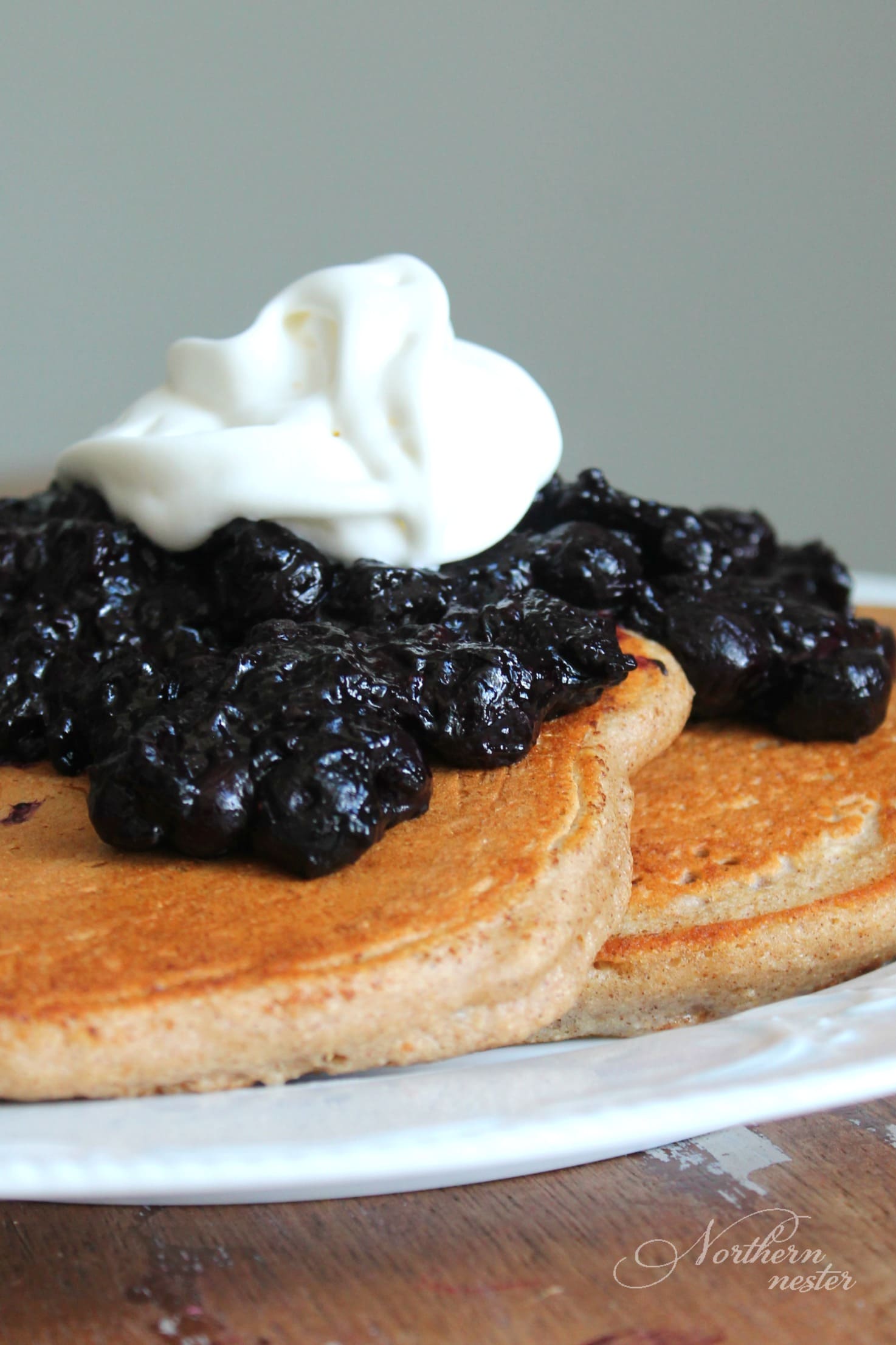 Did you know you can make fluffy pancakes with collagen?! I discovered this somewhat by accident when experimenting with these Cinnamon Protein Pancakes, and I love how they turned out! A THM E.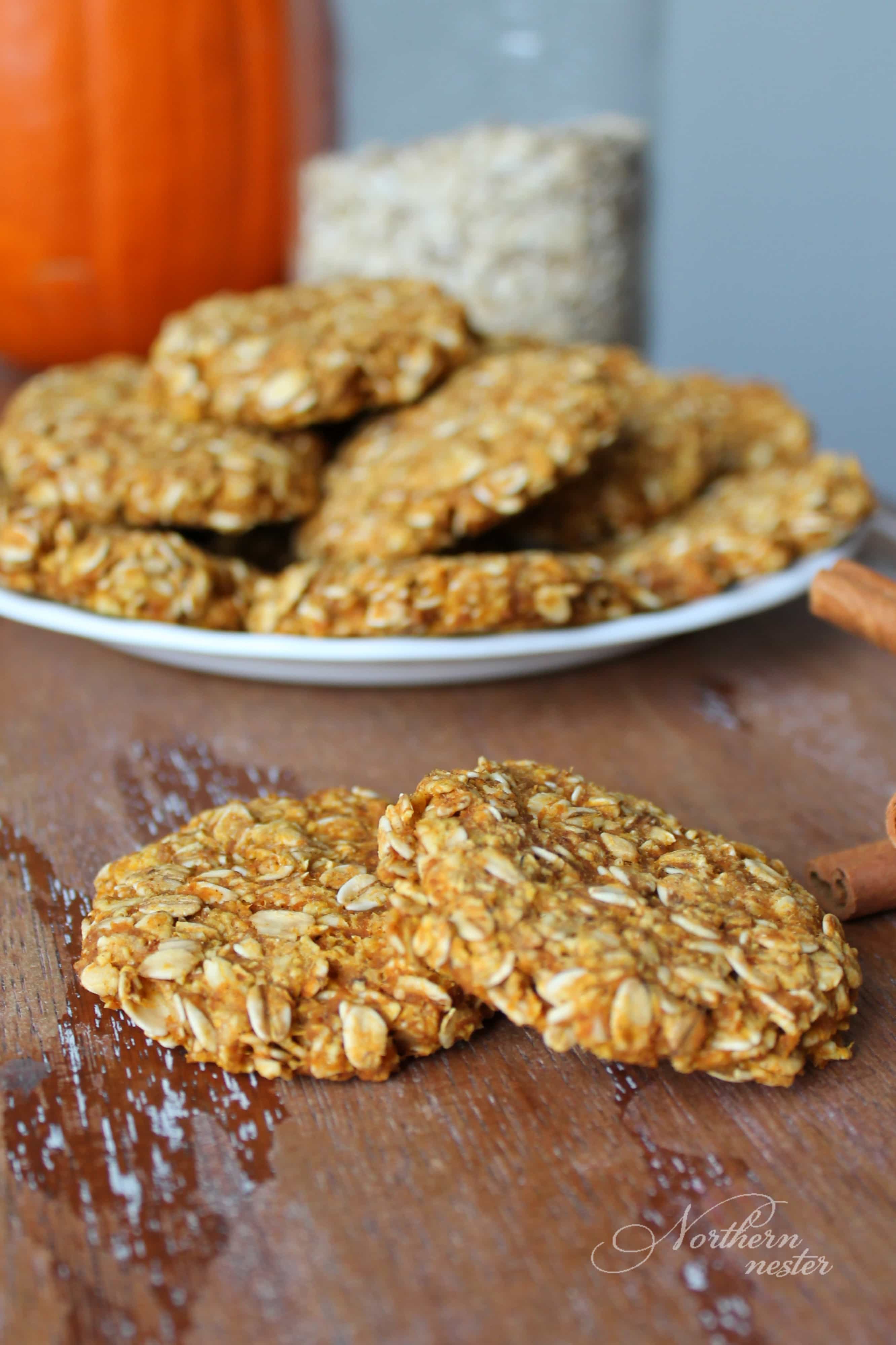 These Pumpkin Oatmeal Cookies make a fantastic THM E breakfast, snack or dessert! You'd never guess they're free of gluten, eggs, sugar, and dairy. No special ingredients.
A high-protein, low-fat, Trim Healthy Mama-friendly alternative to instant packets of Field Berry Oatmeal! It's like having dessert for breakfast. A THM E.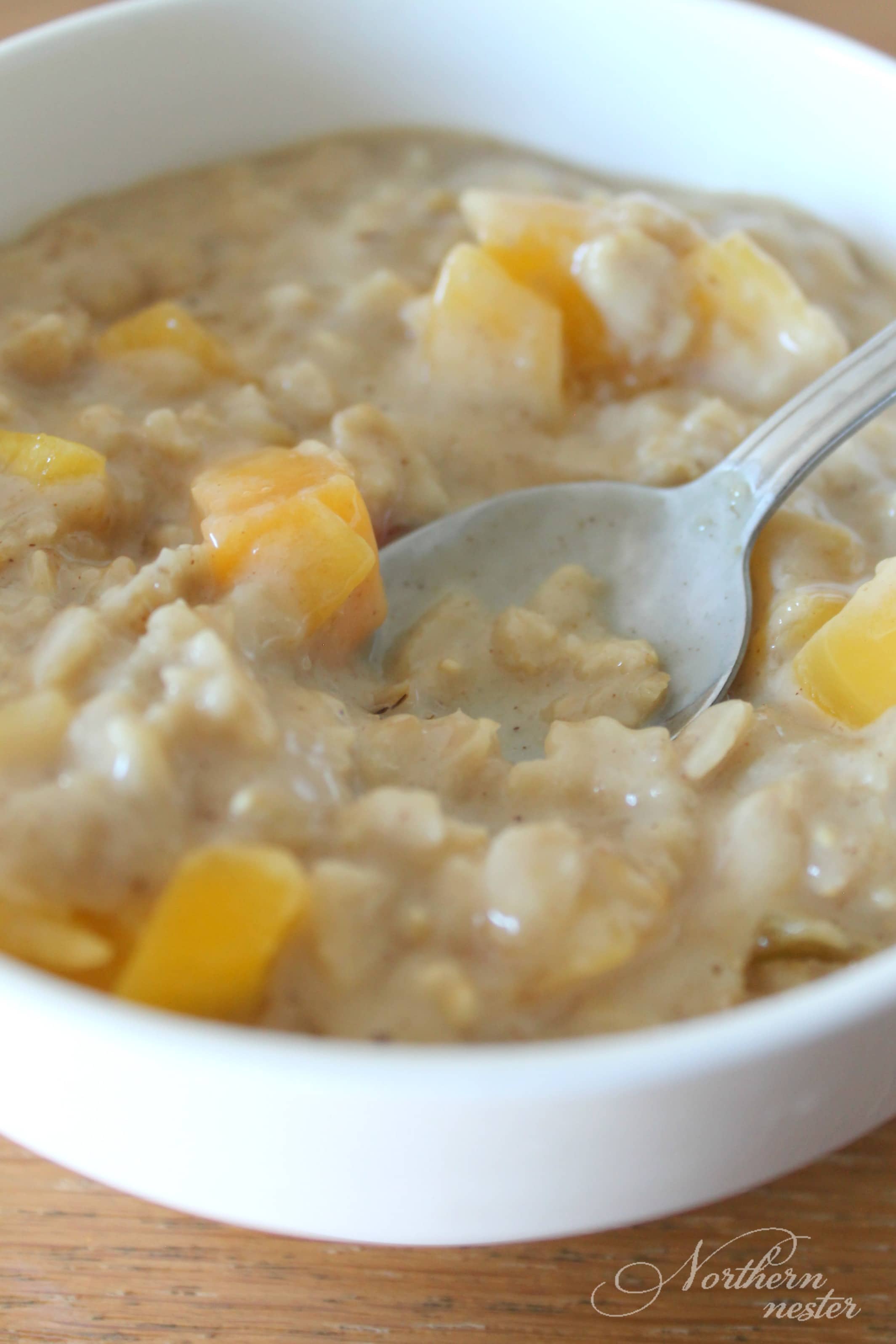 This delicious Trim Healthy Mama-friendly version of Peaches And Cream Oatmeal is easy on the blood sugar and very filling even though it contains hardly any fat!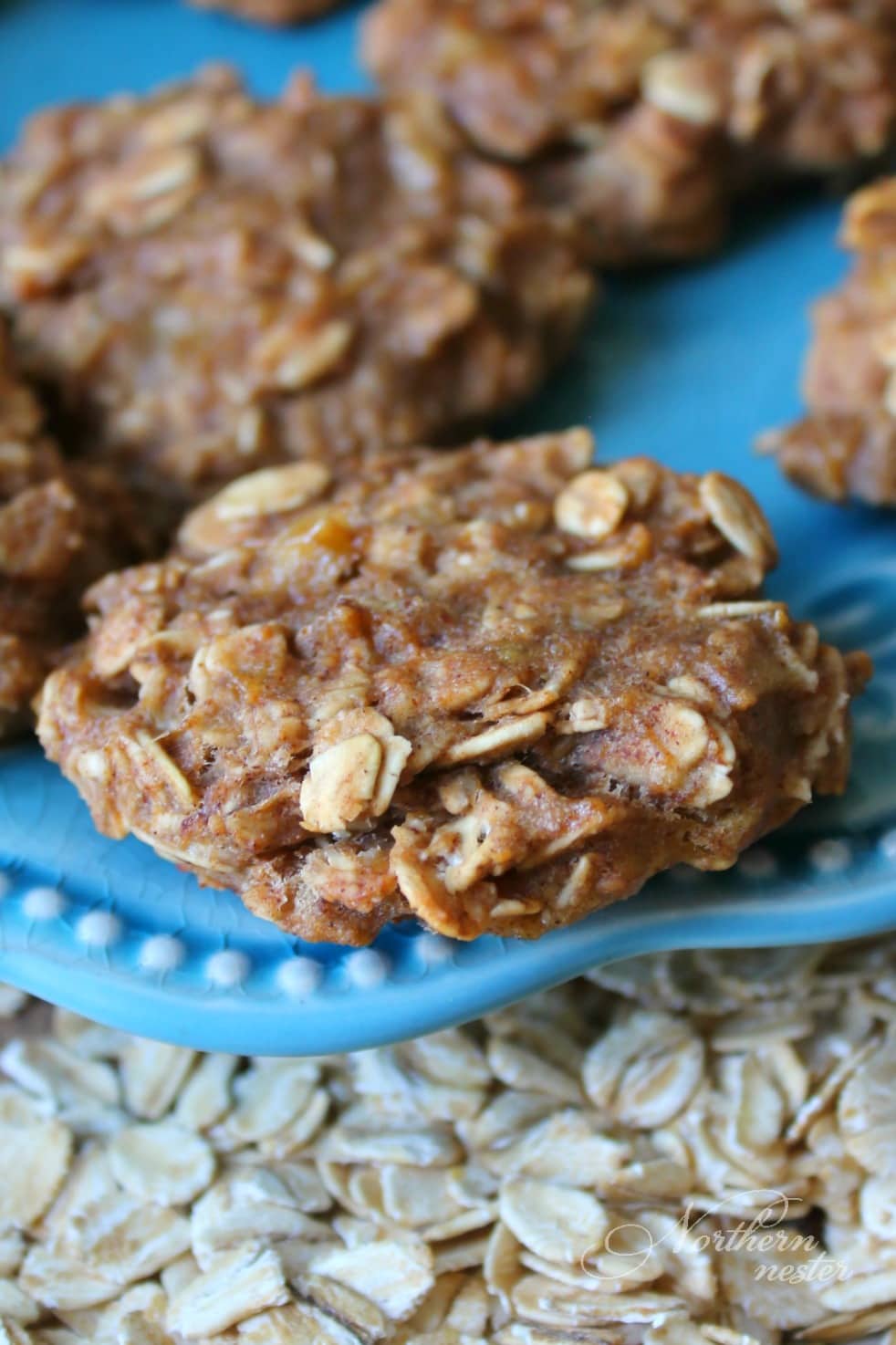 5 Ingredient Peanut Butter Banana Oatmeal Cookies (E)
These 5-Ingredient Peanut Butter Banana Oatmeal Cookies are a deliciously chewy and sweet Trim Healthy Mama E snack or breakfast! They contain no eggs, gluten, dairy, or special ingredients.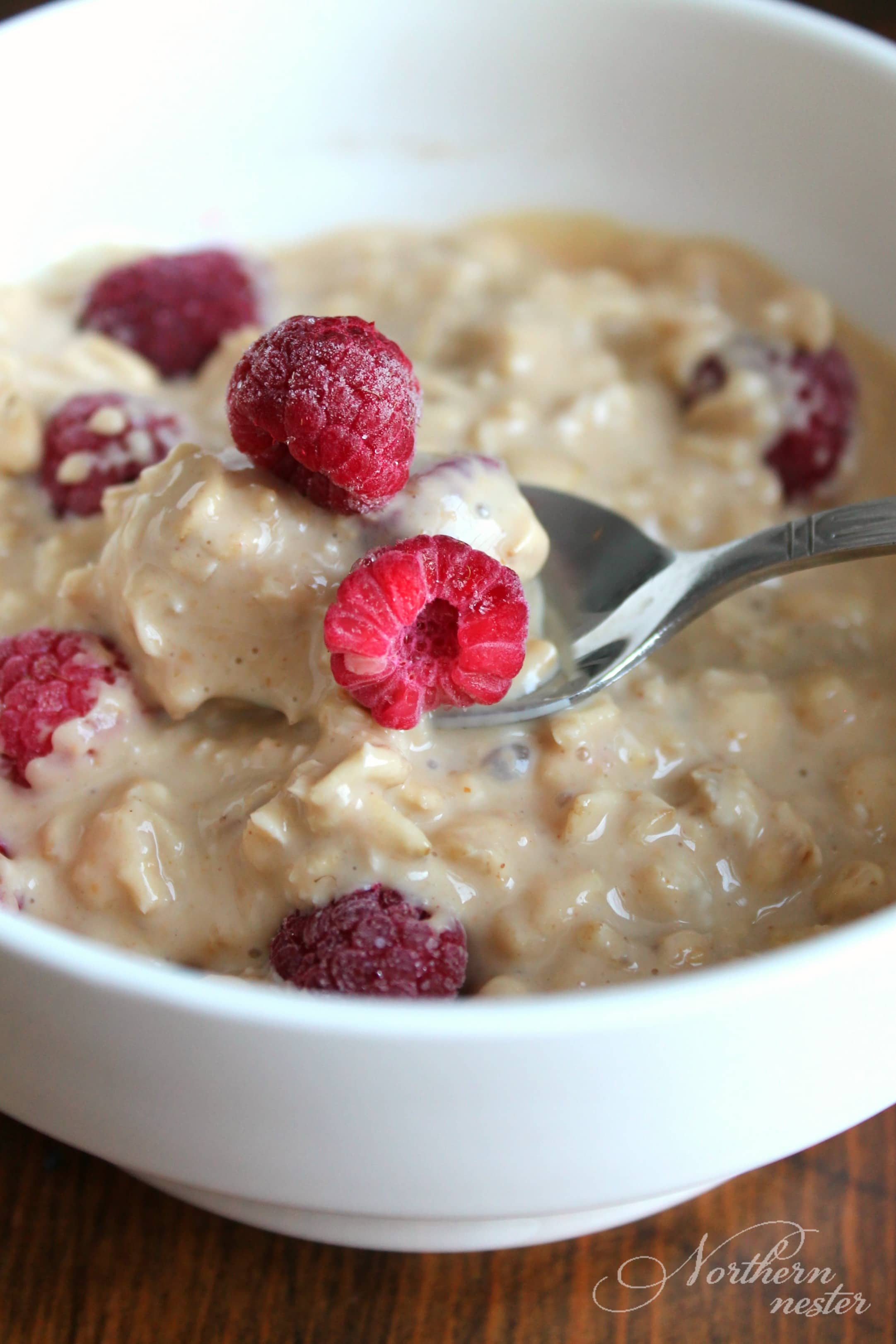 Overnight PB & J Oatmeal is a protein-packed Trim Healthy Mama E breakfast that tastes like a mouthful of a favorite sandwich! Low in fat, gluten-free, and no special ingredients.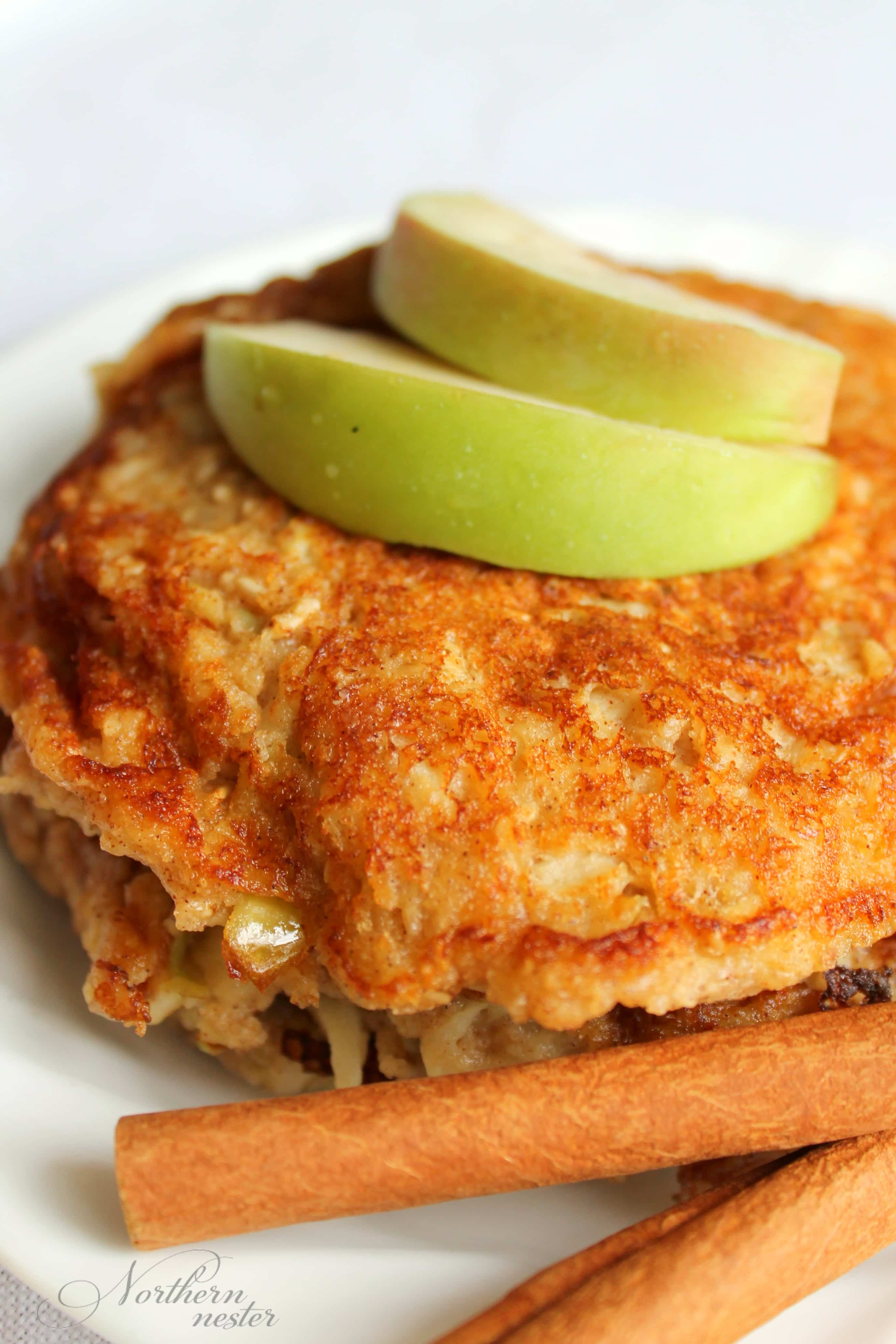 These Apple Flapjack Pancakes are a delicious way to start of the day in THM E mode! Initially, I tried adding chunks of apple to the original Trim Healthy Pancake recipe in the Trim Healthy Mama Cookbook. They fell apart, so I started from scratch, starting with whole, old fashioned oats instead of oat flour, adding applesauce as a binding agent, grating the apples, instead of dicing them, adding a bit more liquid (cashew or almond milk will do) and cinnamon for flavoring.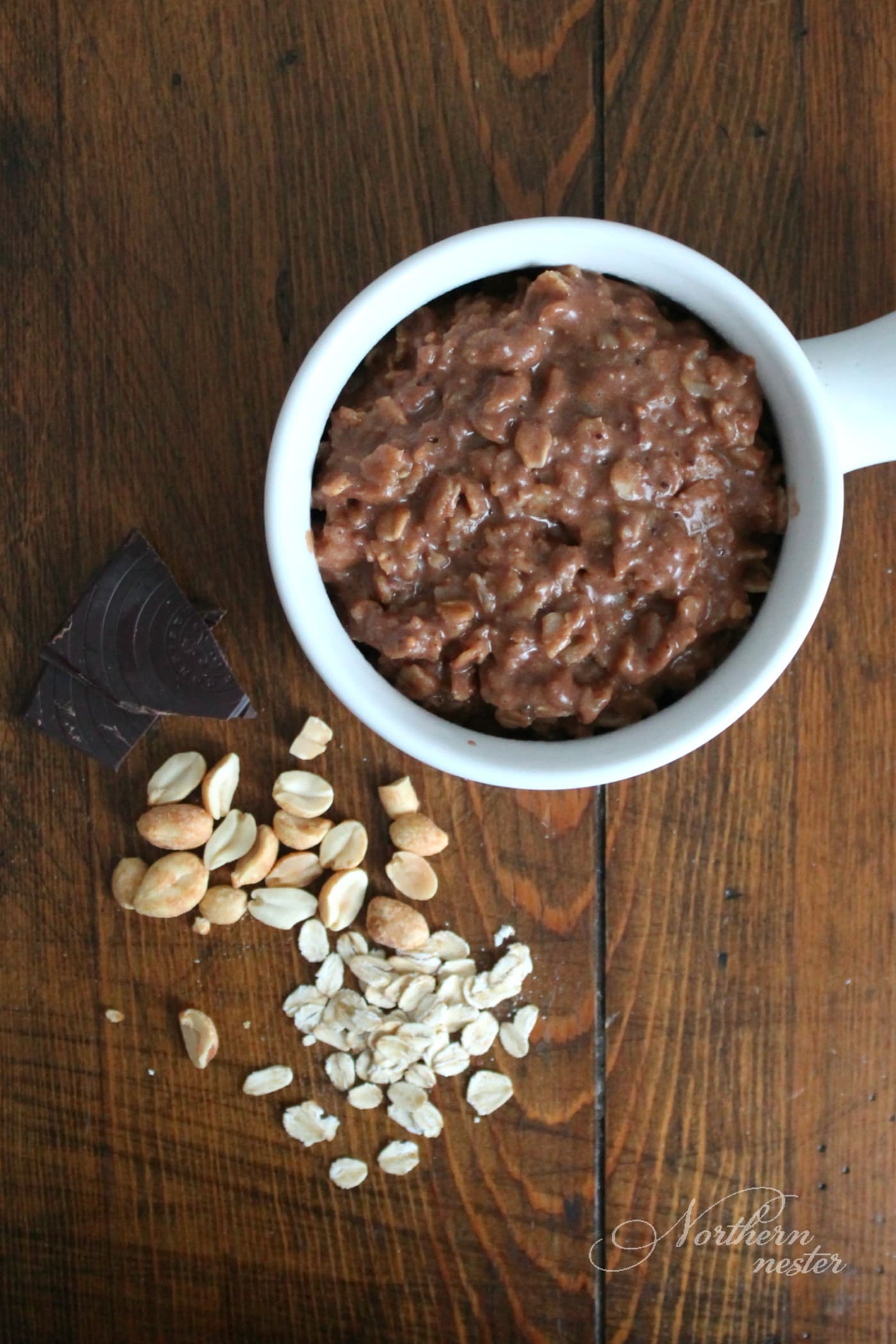 Chocolate Peanut Butter Cookie Oatmeal (E)
This dairy-free, Energizing Chocolate Peanut Butter Cookie Oatmeal taste like a warm cookie straight out of the oven! No special ingredients. A THM E.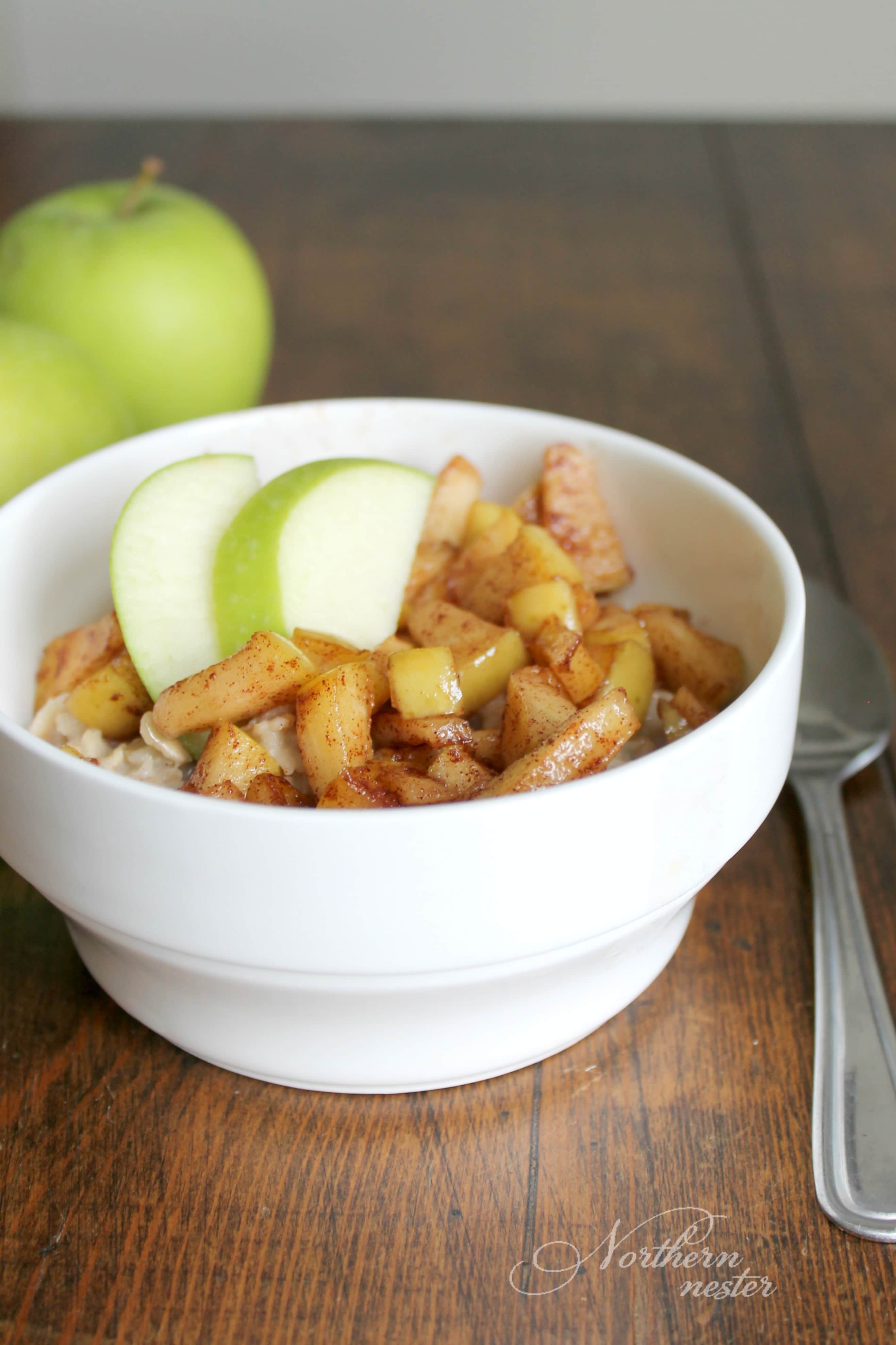 Here's a Trim Healthy Mama E breakfast with an apple pie flair! Quick, easy, and no special ingredients required.
And I just couldn't leave out this Crossover Cookie…because it's my kids' favorite and my indulgence when I'm nursing…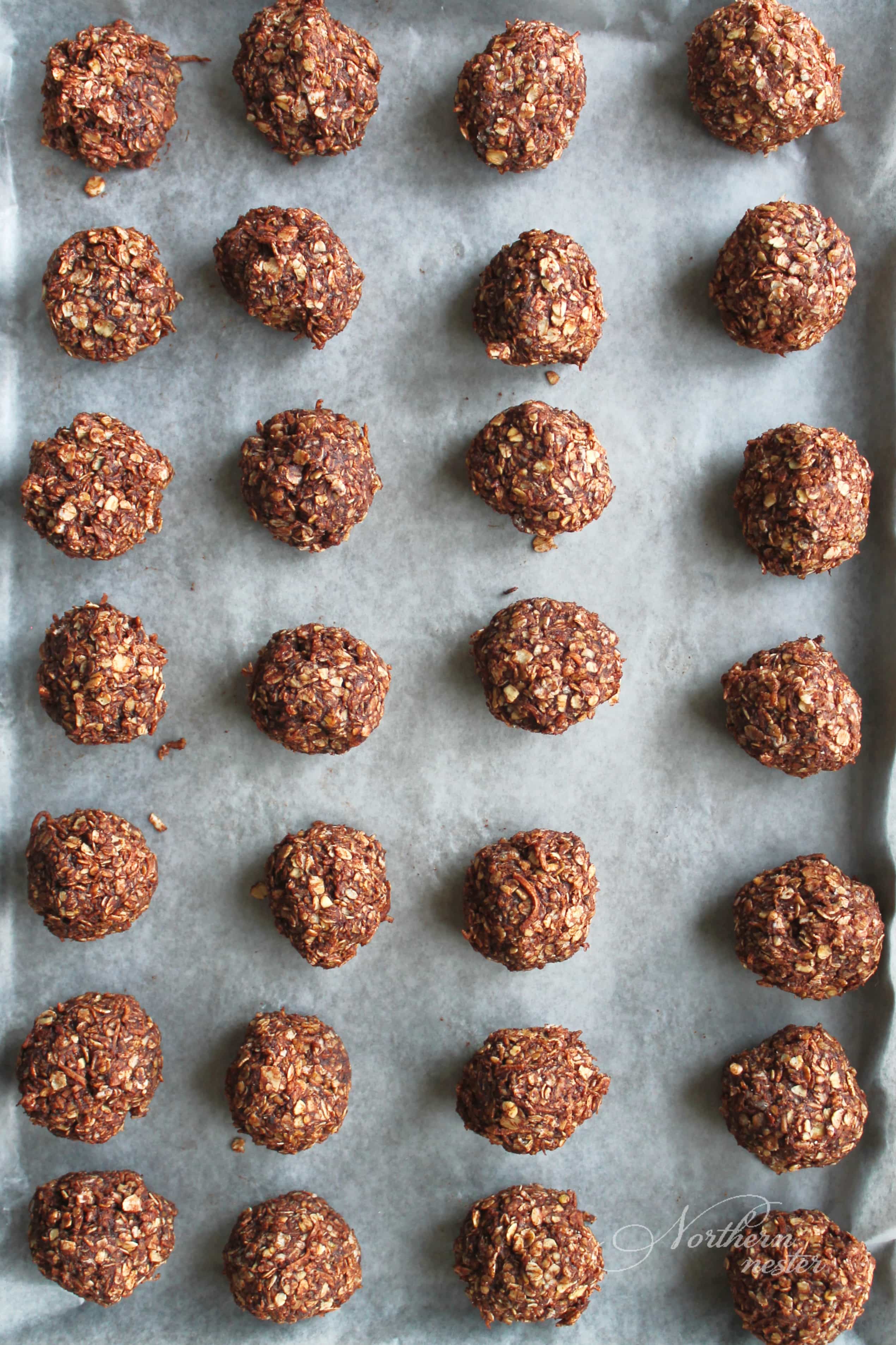 No Bake Chocolate Macaroons (XO)
This incredibly easy Chocolate Macaroons are the perfect THM Crossover snack for growing kids, pregnant or nursing mamas, those at goal weight, and those with active lifestyles! They are gluten-free and made without any special ingredients. If you prefer, you can turn them into an S snack by replacing the oatmeal with unsweetened coconut flakes.