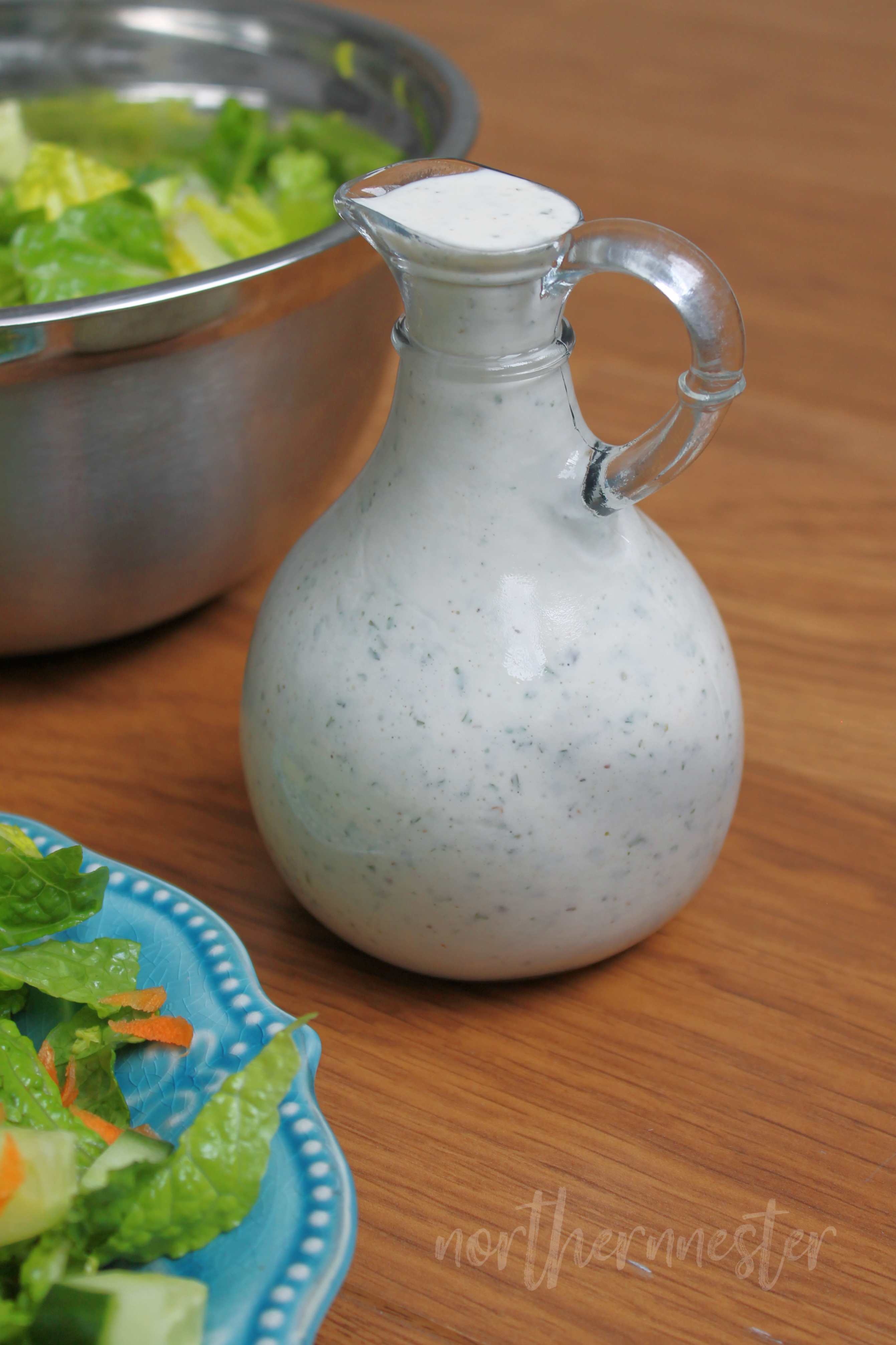 There's Ranch Dressing, and then there's pickle juice Ranch Dressing! This wonder ingredient does so much more than provide amazing flavor to North America's favorite salad dressing:
it takes the yogurtiness out of the high-protein, low-fat dressing
it thins out an otherwise thick dressing and makes this recipe a Fuel Pull
it increases the amount of probiotics in the dressing if you use the juice from lacto fremented pickles like Bubbies
it makes use of the pickle juice left over in a jar that not everybody loves drinking straight up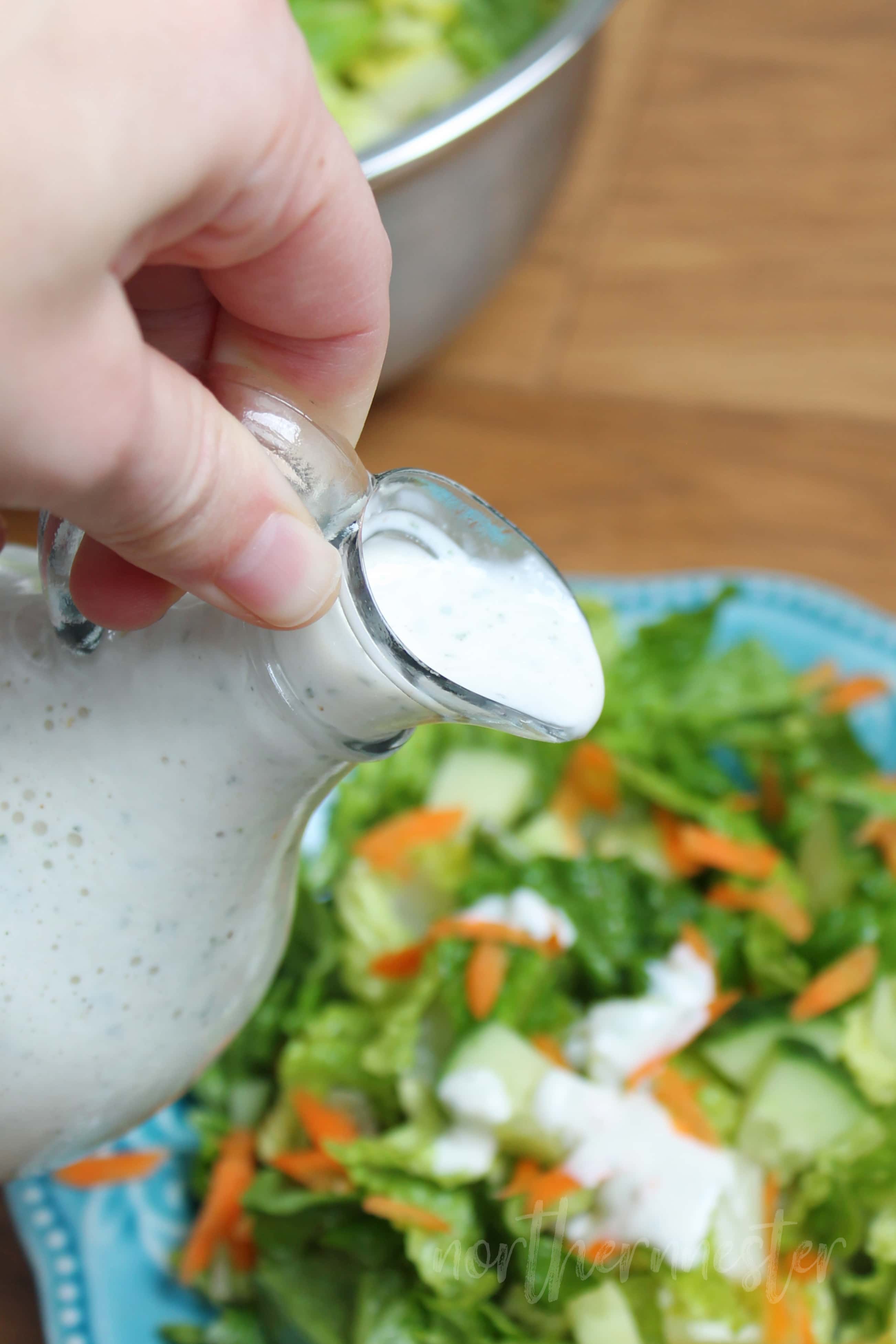 Since there are only 1.7 grams of fat in two tablespoons of this Pickle Juice Ranch Dressing, you can have a 1/4 cup of dressing on a salad and still be under your 5 grams of fat limit for E and FP meals!
There's no reason for your low-fat salads and sandwiches to be low in moisture and flavor…Pickle Juice Ranch Dressing easily fixes that problem.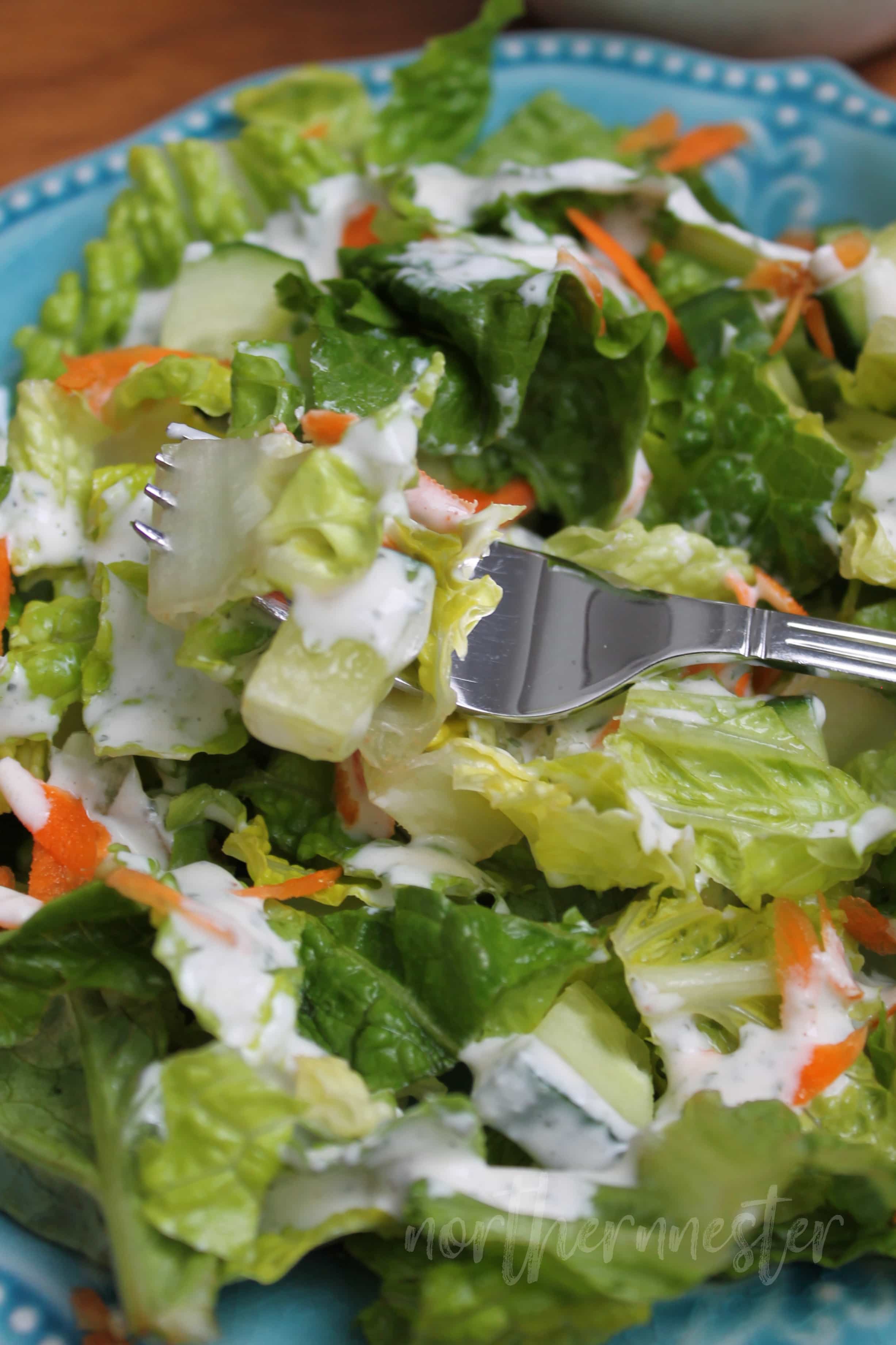 Making this Pickle Juice Ranch Dressing could not be any easier. It's just a matter of dumping a few everyday ingredients into the blender and blending until it's smooth. Boom. Done.
All you need to whip it up:
0% fat Greek yogurt
pickle juice
dried parsley
Dijon mustard
onion powder
garlic powder
Pickle Juice Ranch Dressing keeps well in the fridge for a long time in a sealed jar or airtight container. Just give it a good shake or stir before using.
My favorite way to use it? In this Chicken Bacon Ranch Salad!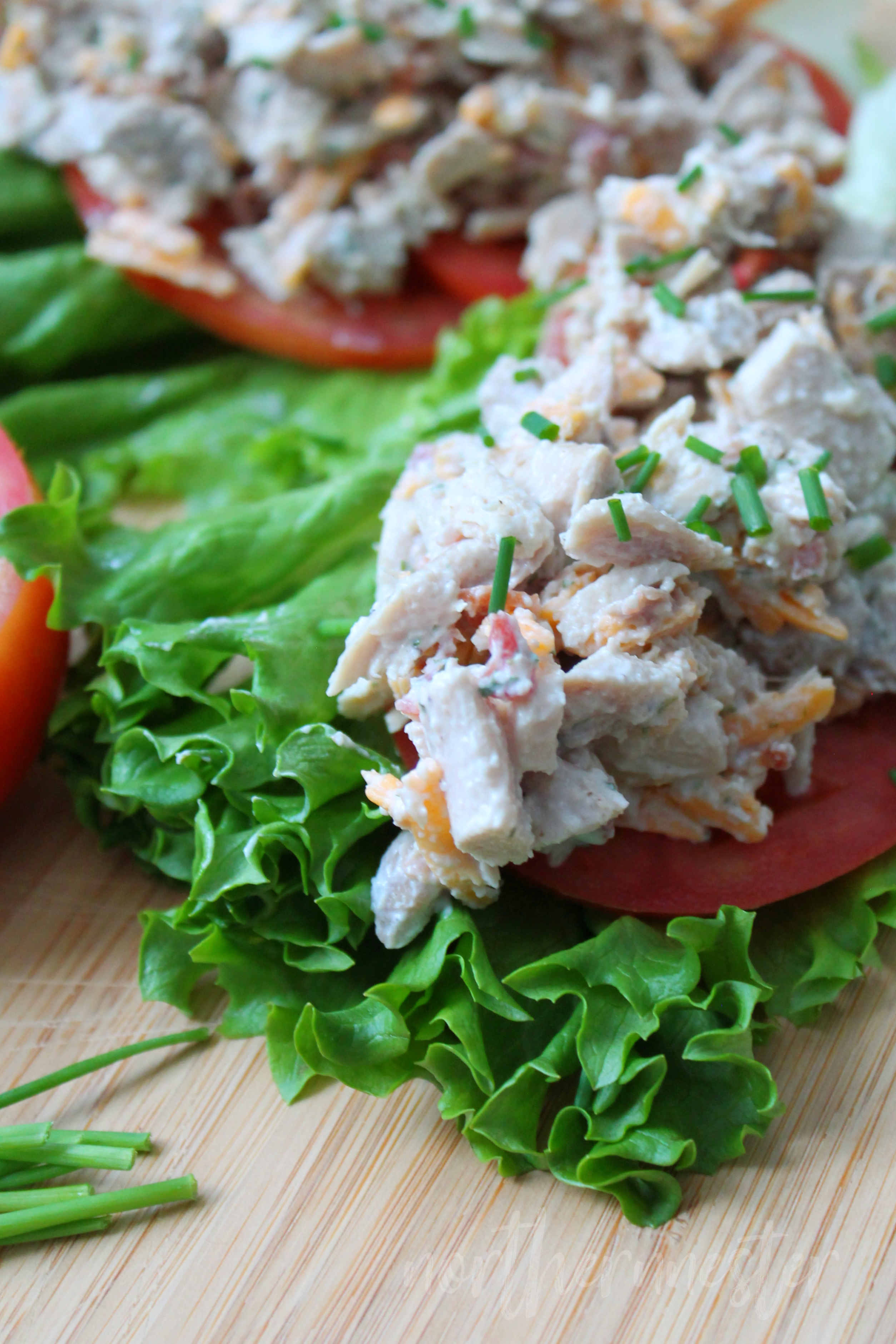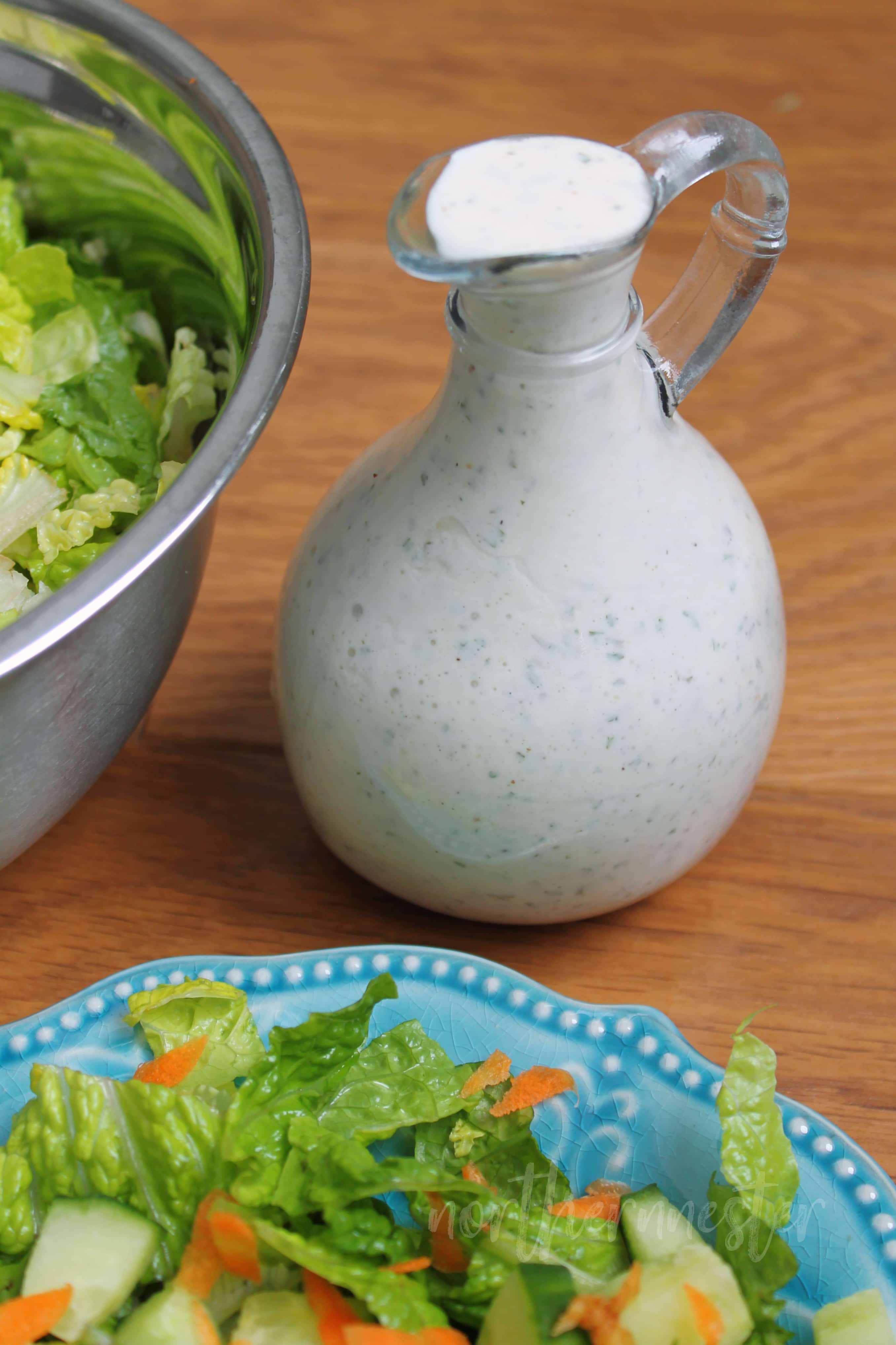 Yield: 12 servings | 1.5 cups of dressing
Pickle Juice Ranch Dressing | THM: FP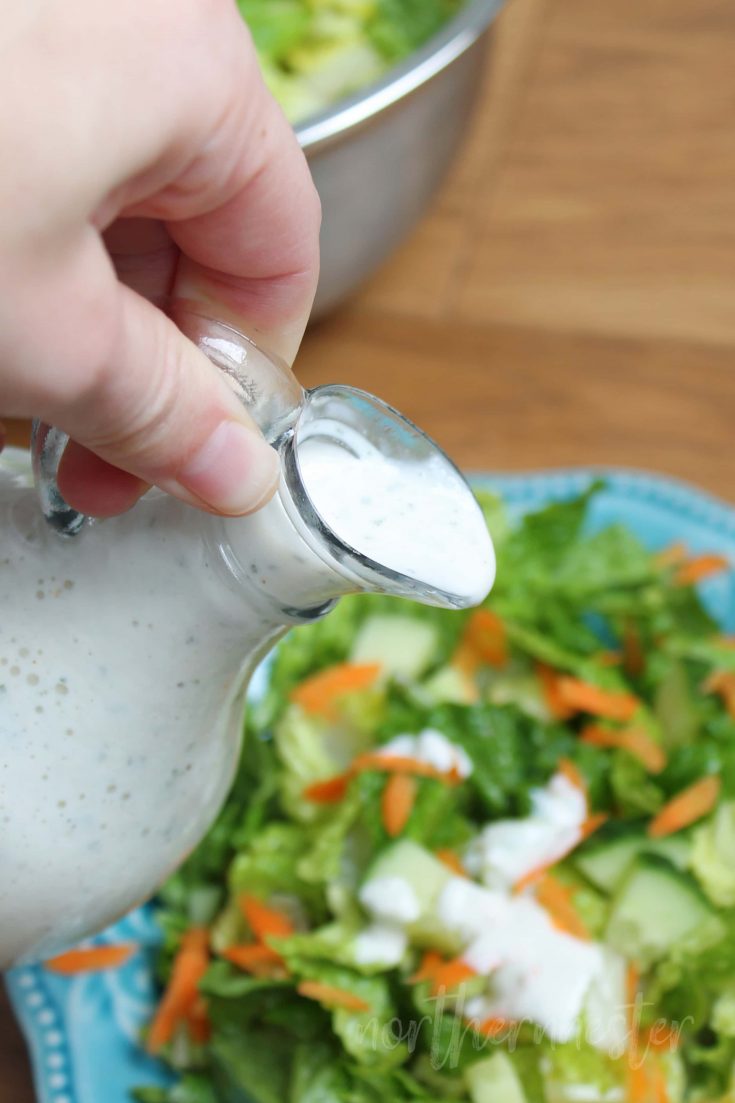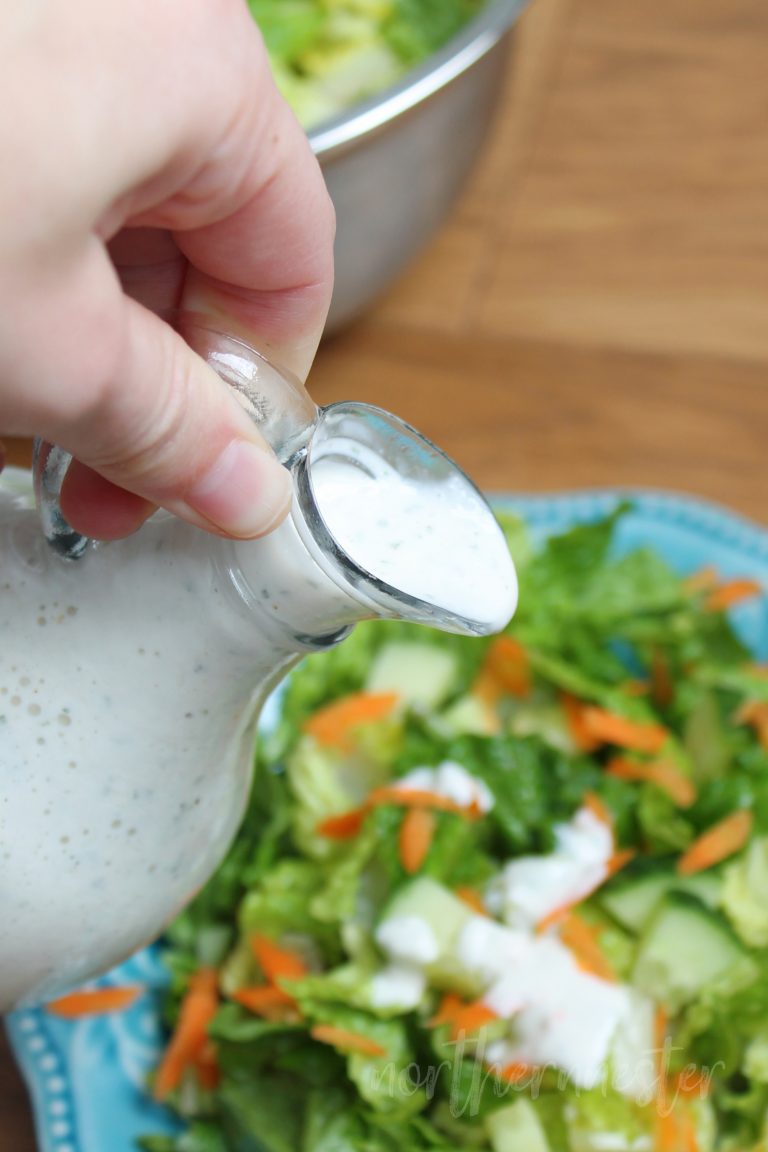 Pickle juice makes this Ranch dressing extra special! It keeps the dressing low in fat, adds loads of flavor, and increases the number of probiotics! 1.7 grams of fat in 2 tablespoons of dressing allows you to amply coat your salad with flavor in both E and FP settings! Feel free to use 1/4 cup of dressing in both E and FP settings if you have no other source of fat in your meal.

Prep Time 5 minutes

Total Time 5 minutes
Ingredients
3/4 cup 0% Greek yogurt
1/4 cup mayo
1/3 cup dill pickle juice (use Lacto fermented pickles for probiotic benefits!)
1 tbsp dried parsley
2 tsp onion powder
1 tsp garlic powder
1 tsp Dijon mustard
1 tsp lemon juice
1/2 tsp mineral salt
1/4 tsp ground black pepper
Instructions
Add all ingredients to the blender and blend until smooth, stopping to scrape sides of the blender if necessary.
Dressing keeps well in the fridge for several days in an airtight container. Shake before use.
Nutrition Information:
Serving Size:
Serving Size: 2 tbsp
Amount Per Serving: Total Fat: 1.7g