Today is my 29th birthday!
I'm so thankful to the Lord for His abundant blessings in my life, none of which I deserve. Among them:
salvation through Jesus Christ,
a loving husband,
6 beautiful children,
dear church family and friends,
food and shelter (Lord willing, we hope to build a new home in the next year!)
Trim Healthy Mama
lots of good books
and YOU!
Yes, YOU!
Thank YOU for trying my recipes, providing constructive criticism and abundant praise that inspires me to keep creating more recipes! Your support of Northern Nester has been overwhelming and as a small token of appreciation, I'm discounting my 4-week ALL INCLUSIVE Digital Menu Plan by 29% (guess how old I'm turning?!)!
By "all-inclusive," I mean it literally has everything you need to get started, or get yourself out of a rut with meal plans and recipes for every meal, snack, and drink of the day, grocery lists for each week, a master grocery list for your pantry, fridge, and freeze, a chart to log your progress…it's all in here except the actual cooking bit (sorry!).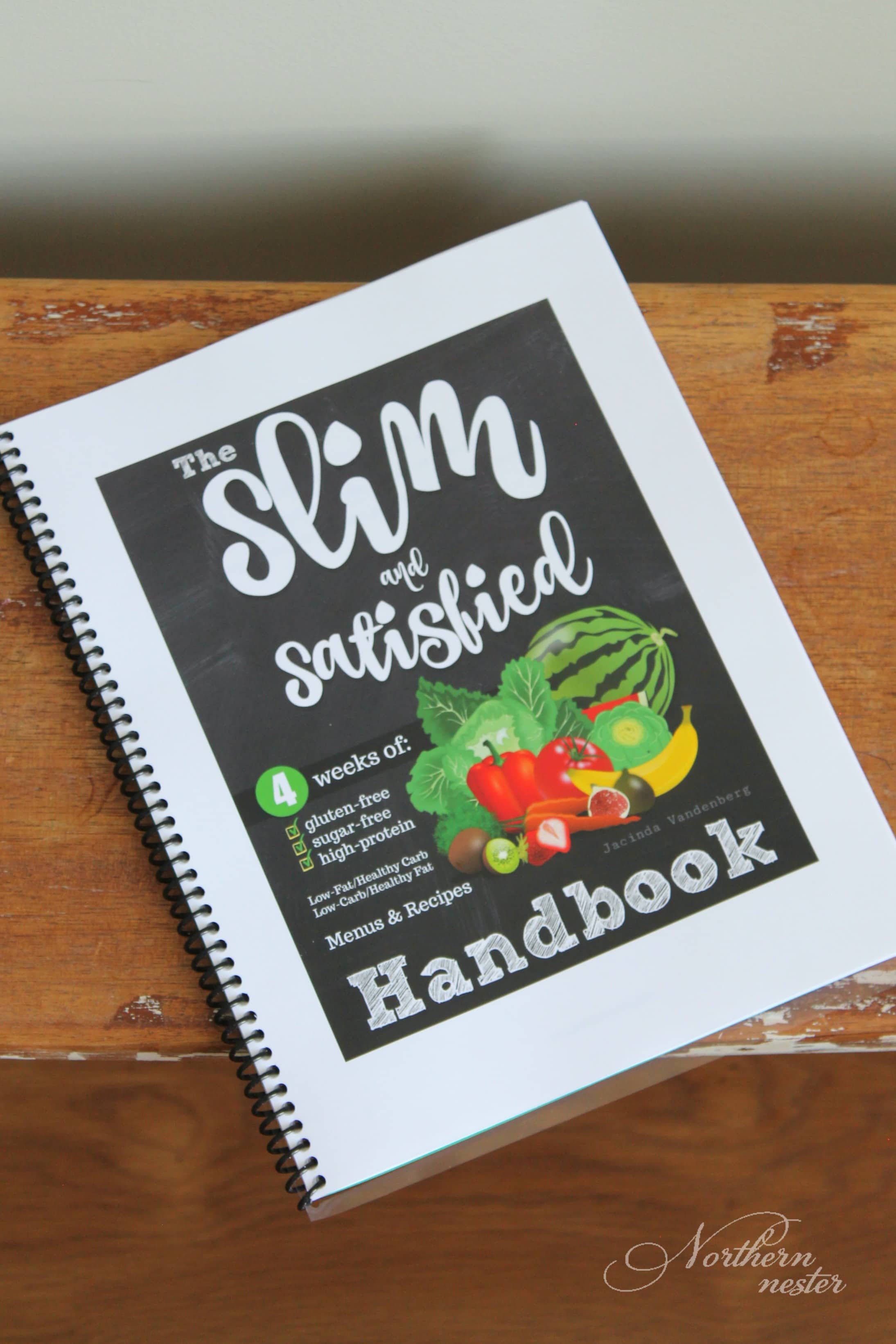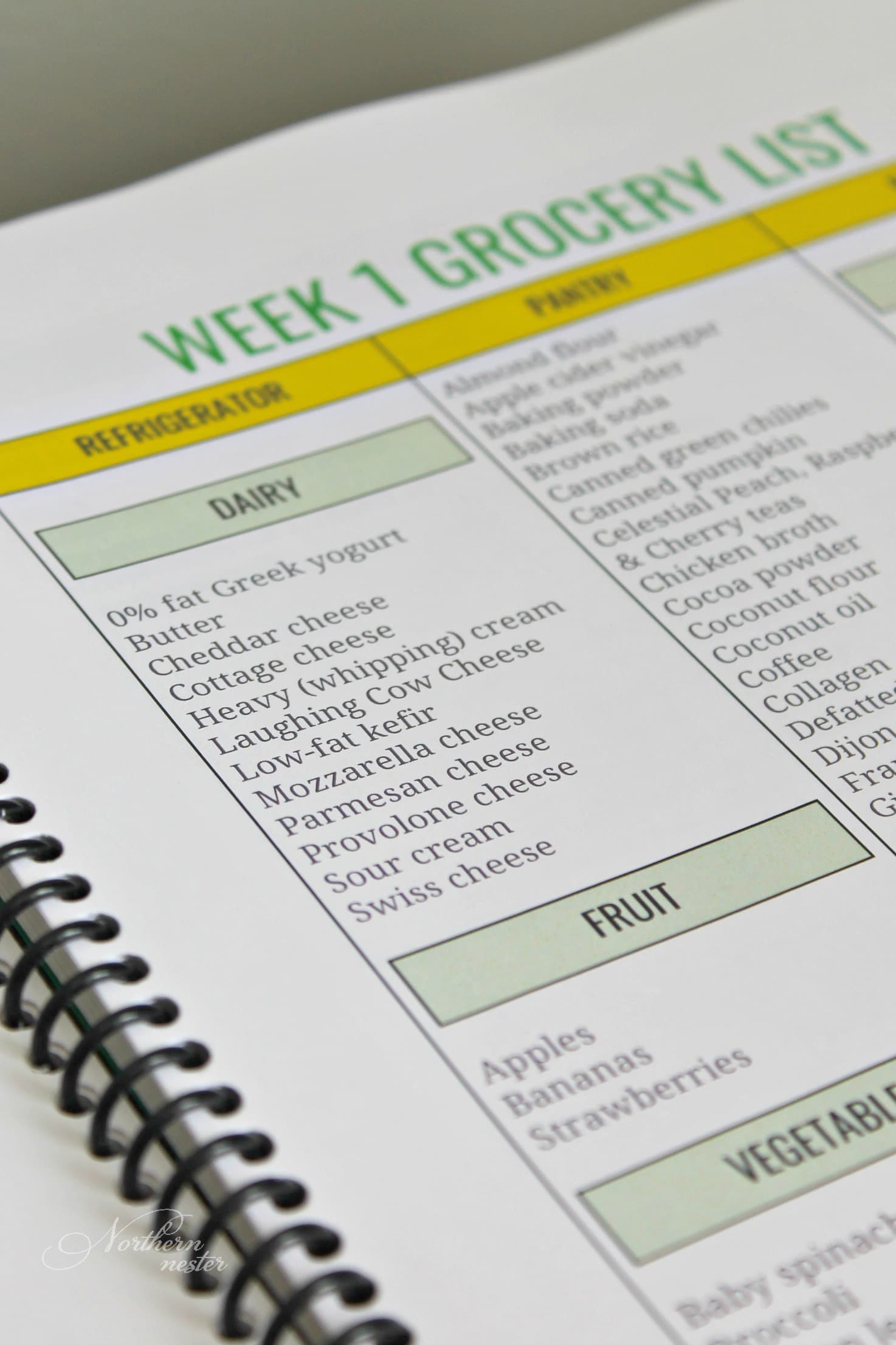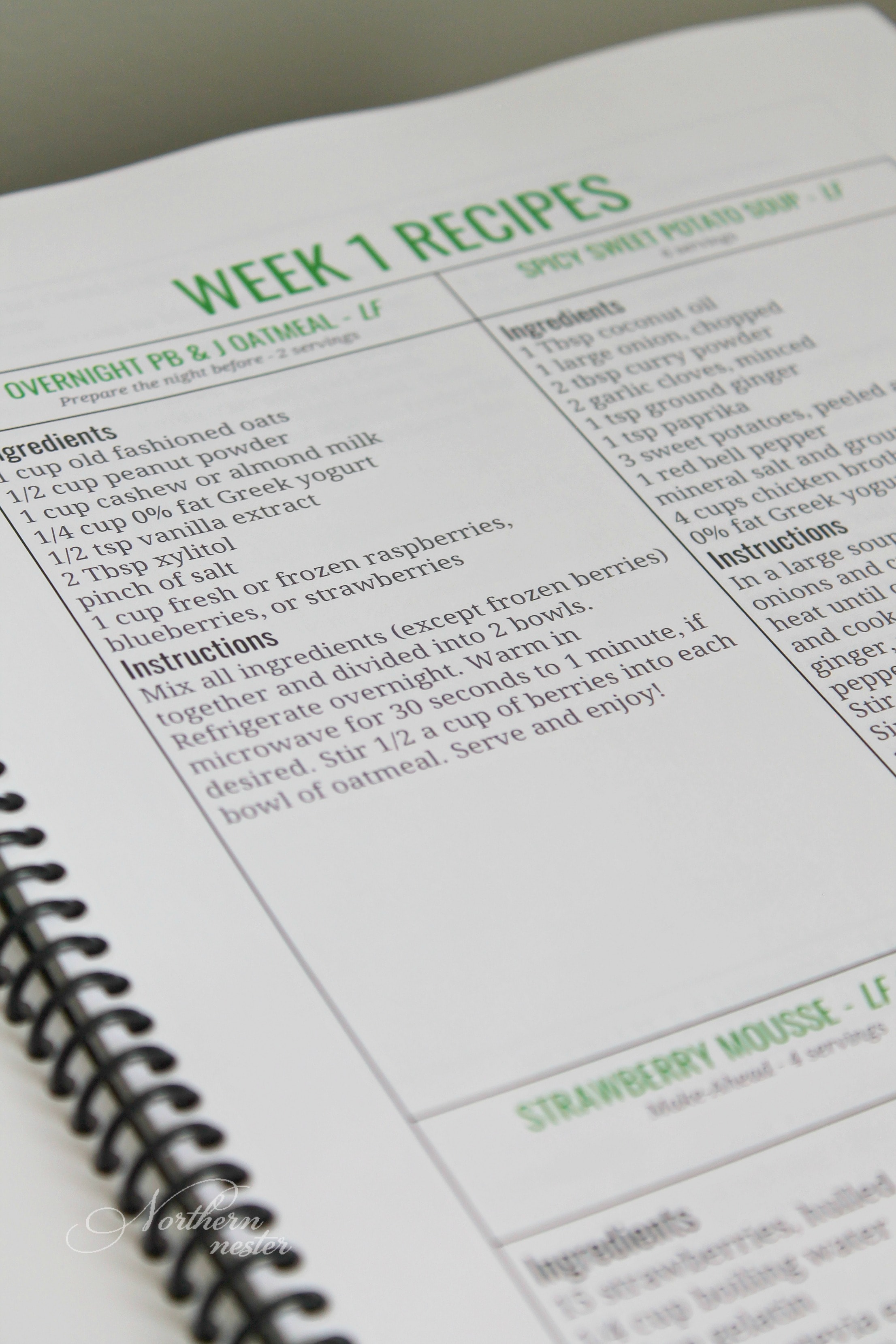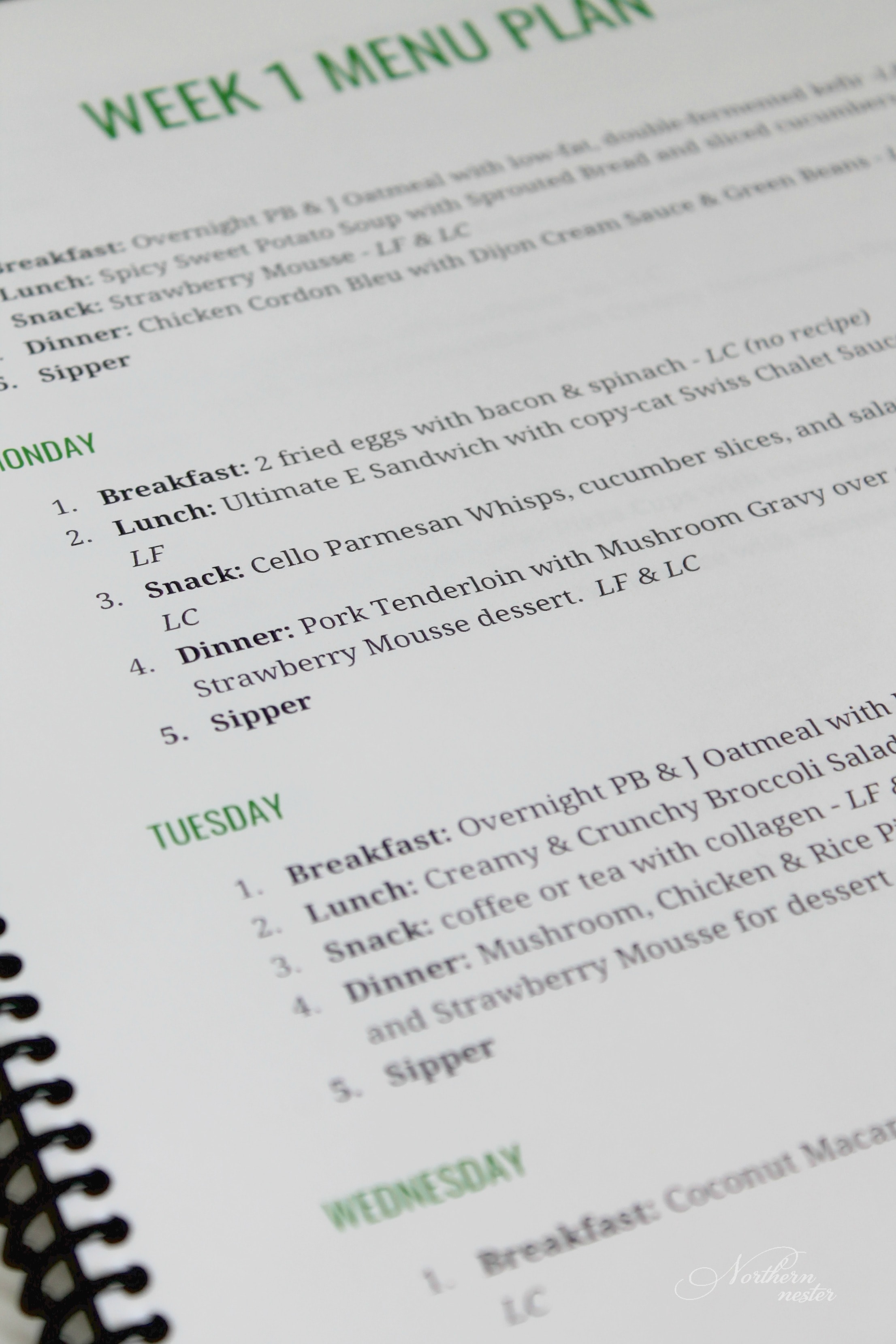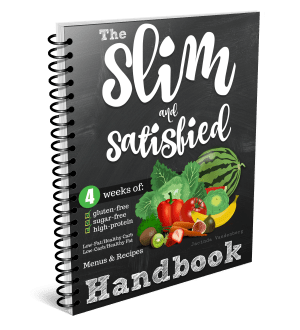 For one week only (May 14-21), you can get my Digital Download (free to keep on your device, or print it out and stick it in a binder or get it coil-bound – recommended!) for $7.09!
Also, I've got another special for ya!
Buying any monkfruit sweetener in your future? Use the Coupon Code: northernnester to save 15% every time you purchase from Lakanto through my link! They've got sugar-free maple syrup, a brown sugar substitute and SO much more! I'm like a kid in a (sugar-free) candy store when I peruse their site!
Hope you all have a lovely day!